Looking for a profitable affiliate vertical? Having doubts about working with the gambling sector? Despite all the prohibitions and restrictions, online platforms work without a hitch and attract thousands of new players every day. Many players leave hundreds of dollars on these sites.
While the total market volume reaches $45-50 billion and it is growing by 10-11% annually. Amid all sorts of crises (or pandemics) these numbers only go up. Gambling looks like an attractive niche for affiliates and webmasters. But is it that easy to work in this niche?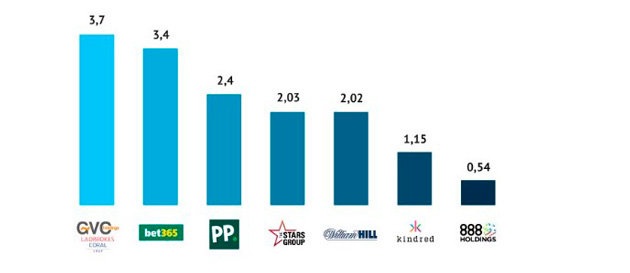 Unfortunately, there are a few pitfalls worth bearing in mind. First, given the great prospects, there is a lot of competition in gambling among publishers. Some bids reach literally astronomical levels. The second problem is the negative attitude towards gambling among white-hat ad networks (Facebook, Google, YAN).
Under pressure, novice affiliates make many mistakes and overpay for advertising. To get traffic, it's not always wise to inflate your bid. There are better ways to engage your audience. But, perhaps, the main problem is the wrong choice of an offer. While some sites have already whetted interest in themselves and at the same continue to provide good rewards for the client, others have exhausted their resources or, worse, gained a reputation as a dishonest company. So, how do you avoid making a mistake? LeadBit managers are here to help.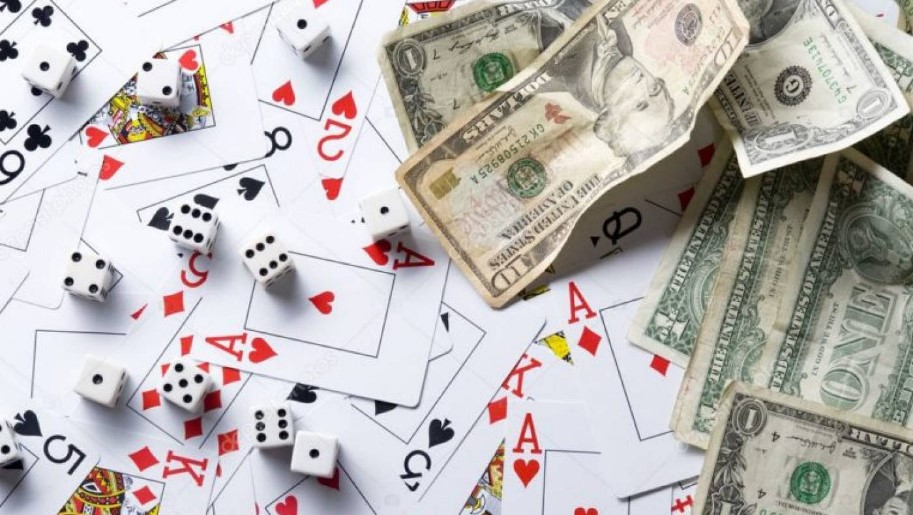 We are familiar with most of the errors and difficulties, we know how to solve and avoid them. In this article we will tell you about the best gambling affiliate programs with the highest conversion rates as well as ways to promote them. You will learn how to choose the right channels, where to find traffic, and how to prepare creatives to attract the target audience. We will help you drive traffic with profit.
Gambling affiliate programs and types of them
Most often, gambling means sports bets, online casinos with slot machines, wheel of fortune, roulette, card games, where participants play for money. Though you can come across non-standard ones, like, "More – Less", thimbles, "guess the number" and others. Such platforms, in order to reach a large audience and attract players, launch affiliate programs. If you become a member of a gambling affiliate program, you can make money off of attracting players to an online casino or bookmaker's office.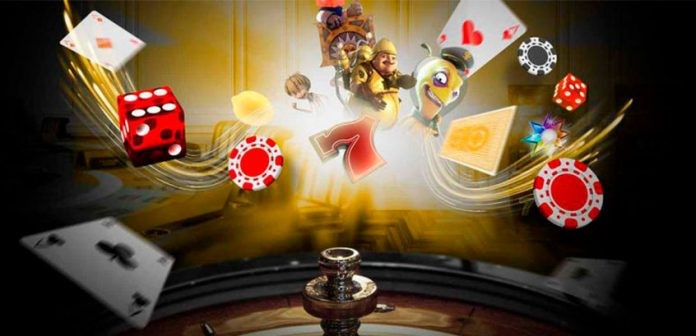 Gambling affiliate programs are conventionally divided into three types:
Sports betting. These are white-hat affiliate programs, since bookmaker offices operate freely, without restrictions in almost all countries. They often sponsor major national, international competitions. Well received by ad networks (though this is not always the case!);
Online casinos. Here you can play slots (virtual machines), visit online rooms with live dealers, where several players can play with each other. Sometimes non-standard games are available: dice, thimbles, etc.;
Online poker rooms where you can play with other players. PokerStars alone, the largest poker site, has around 90 million players and annual revenues of over $1.1 billion. Poker can also be safely considered a white-hat affiliate program. Although many countries place restrictions on poker rooms, sometimes this type of gambling is often legal even if online casinos are banned.
Most gambling websites have all 3 verticals. But many sites release stripped-down versions of portals that work in parallel with the main site. You may encounter such a practice in the USA, Russia, the UK, the Netherlands and other countries.
For example, mostbet.com is the original version of an online casino site. Mostbet.ru focuses exclusively on sports betting for the Russian audience. The site is registered to a separate legal entity, while in reality it is a subsidiary of the former.
Work with gambling affiliate programs
There are many promising verticals in affiliate marketing that are easy to work with, have high ROI, and provide a large array of offers. Today we will tell you about gambling.
The gambling industry is growing each and every year. Neither natural disasters nor financial crises can prevent this. In 2020, the revenue of all companies in this sector reached about $450 billion. And this is taking into account the decline in the sports betting market due to the cancellation of many sports events during the quarantine. About 10-11% of the market is online.
The figure doesn't really seem that impressive. But! Online gambling is growing constantly and rapidly. It is slowly but steadily migrating to the Internet. This is facilitated by the gradual legalization of gambling in different regions after several waves of bans and restrictions 10-15 years ago.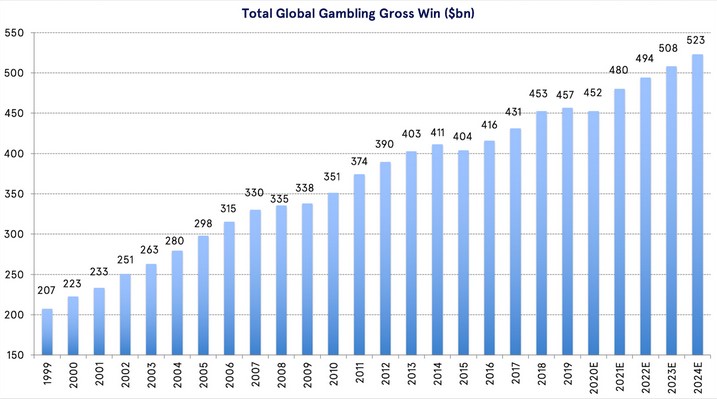 The industry is actively developing, large companies are launching their Internet platforms, new online casinos start to pop-up here and there. There are 1,388 operators registered with IBAS alone, a British organization that acts as an arbiter between gambling companies and players. This is just a fraction of the enterprises working in the gambling industry.
Given the highly competitive environment, gambling sites are willing to pay good money to partners who will attract new players for them. The average payment size for a new player (usually the model is payment per deposit) among affiliate programs represented in the LeadBit partner network is $68.42. This is for a minimum deposit, which most companies set from $2 to $10. Almost half of the companies pay more than $100 per gambler. About 20% pay around $200.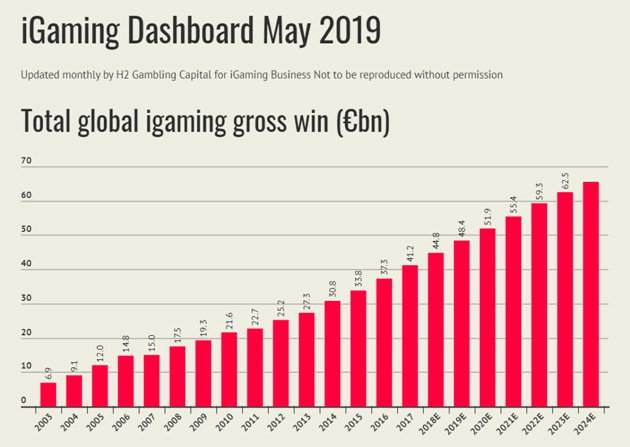 The important thing is that given the right preparation, users register on online casinos relatively eagerly. Promotions, bonuses of 100 or 200% on the deposit do their job. Even beginners manage to achieve a conversion rate of 10-15%, with impressive payments this is enough to get an ROI of more than 100%. For experienced affiliates, the figure reaches 1000%.

A Video on How to Get Started in Gambling Affiliate Marketing
Payout model
Gambling affiliate programs pay quite a lot, with some services the payment reaches $200 per deposit. At the same time, the attracted clients need not spend the 200 bucks for you to get paid. При этом не обязательно, чтобы все привлеченные гемблеры тратили больше двух сотен баксов. Often a minimum depot is sufficient.
Several payout models exist:
CPA – payment for a specific action, most often a registration + deposit. This option provides the highest payout. Some gambling offers pay $150-200 for players who make deposits;
CPL – cost-per-lead, used very rarely. More often gambling affiliates pay for installing a mobile application. There are only a few sites where registration is enough to get a conversion;
RevShare (Revenue Share) – a percentage of the casino's income made off the attracted player. Few affiliate programs use this model; more often than not this option is available only for successful partners with high KPIs. Some services, for example 888 STARS, pay up to 65% of their profit.
The most common model among gambling affiliate programs is payment-per-action (CPA), in our case for a deposit. You will probably work with this model. The payment size depends on the traffic source (for example, affiliate programs pay significantly less for traffic from the websites of professional betmakers) or the GEO.
But sometimes it is more profitable to accept a lower price, but ensure a higher flow of customers. For example, affiliate programs pay only 15-20 dollars for players from India. But here you get to opportunity to attract almost one and a half billion people, who eagerly partake in gambling and are hungry for entertainment.
Indians readily spend money on slot machines, despite their relatively low incomes. They are less picky about the quality of creatives, unlike Europeans.
When choosing an offer, carefully study all the details. Most gambling affiliate programs, in addition to the first deposit, introduce additional conditions. This can be the number of registrations per week (if you underperform, your leads are rejected), for example, no less than 10. Or KPI (Key Performance Indicator, displayed as a percentage), which shows what percentage of the attracted players must make a repeated deposit or replenish their account for a certain amount.
An additional KPI can become an obstacle for a beginner and result in the cancellation of leads, and, accordingly, to traffic being wasted.
Note! For a lead to count, it is enough for the attracted player to make a minimum deposit, usually from $2 to $25. Whereas the payment to the partner is sometimes $130-150. But sites prohibit pouring motivated traffic for a minimum depot. If such creatives are identified, the advertiser can ban the account and. Accordingly, no money will be paid out.
The Revenue Share model looks very attractive, where the site provides affiliates with a percentage of its earnings. But not everything is so cut and dry here. To reliable companies that have been operating for ten to twenty years or more, this rule usually applies (but not always).
With young sites, you run the risk of being left with nothing. The problem is not only the possibility of being scammed by an affiliate program – we do not allow this in the Leadbit affiliate network and carefully check each service we work with. On such sites, players do not stay for a long time, since they register more out of interest to try something new. After draining the initial (often free) deposit, they usually leave.
Summarizing what has been said. RevShare only provides a good profit if you work with a reliable site that has been around for at least ten years. And only if your target audience is from a TIER1 country. Here, people know exactly what they're doing.
They treat sports betting and gambling as a form of entertainment, regularly allocating a certain sum for it. It can be $100-200 or even $1000, but the point is that losing this money doesn't deal a fatal blow to the person's budget. To attract these types of players, the quality of the creatives must be excellent. Gray traffic from axle boxes or with the promise of easy money won't cut it here.
The situation is quite different in the TIER2 countries. Here, casinos are sometimes seen as an opportunity to make a quick buck. After squandering all their money within several days or a month, the player leaves forever.
RevShare is not suitable for beginners. Advertisers prefer to work according to this model only with very successful affiliates and only after they reach a certain KPI (there must be a high percentage of repeated deposits of attracted players).
Where to get traffic from
Before choosing an advertising platform and starting to generate creatives, you need to get acquainted with the audience, study it in detail. Dozens of research papers and books have been published about the psychology of gamblers, their motives and experiences. You don't need to read them all, although such insight helps experienced affiliates significantly increase the conversion rate. But first you need to be aware of at least the main points.
So, who is our target audience? For the most part, these are men, as they are more prone to gambling than women. Although on some sites the female audience accounts for up to 30% of visitors, in the overwhelming majority it is no more than 10-15%.
You need to attract a solvent audience. It's quite simple really, the players that are willing to squander their last penny when they don't even have enough money for normal food, will quickly lose out and will hardly remain on the website for long (due to a severe lack of funds). Therefore, our KPI will be low (most offers have a minimum KPI of 30% of repeated deposits). If players quickly drain the deposit and leave, the casino can reduce the payout several times or cancel some of the leads.
Naturally, the most solvent audience is mainly people from 25 to 40-45 years old. Older people are less interested in gambling, while those under 25 are college students or entry-level professionals with low earnings. Plus, college students have other ways to entertain themselves. Don't write off the young and the old completely though – they can still participate in lotteries and sports betting.
Psychology
Excitement, the ability to hit the jackpot, get easy money here and now, without spending much time and effort, have always been the main motive of gamblers. This was the case centuries ago and it still is today. Gradually, this applies primarily to players from TIER1 countries, the attitude is changing. People play slots to get new emotions, an adrenaline rush, to escape from work and problems. Not everyone has the opportunity to go to Las Vegas, Monte Carlo, or another well-known gambling area. But everyone can feel that atmosphere online. People gamble now more cosciously, if you will. They percieve the game as a leisure option, not just a way to make easy money.
What drives the players? The main incentives are:
the desire to get easy money and solve one's financial problems. It's typical mainly for residents of TIER2 countries, but such an incentive is also common among residents from wealthy regions;
the sensation of winning to some is a chance to taste success;
a wave of emotions, that unforgetable Las Vegas atmosphere, it's like a virtual trip. A common motive for both TIER1 and TIER2 residents;
a direct sense of risk, the ability to feel euphoria from an adrenaline rush when doing something forbidden, unusual;
the desire to break the system, find a loophole, ruin the casino (this is how creatives with martingale advertising work, although some affiliate programs prohibit such offers).
Best countries for gambling affiliate programs
This is one of those tough questions. It all depends on your strategy. People from TIER1 countries (America, Italy, Canada) are usually solvent and enjoy gambling. For example, in Australia, each citizen annualy spends about $990 gambling.
However! TIER2 countries cover a much larger audience. For example, India with her 1.380 billion people who are very interesting in slot machines. Despite the fact that there are many poor people in the country, there's also a high (for India!) number of people with big incomes – about 350-400 million. Or Mexico (130 million), Brazin (220 million), Indonesia (270). 250 million people in the CIS countries. The income rates here are lower but the people are no less eager to gamble. Many online casinos allow you to make lower bets (from 1-2 cents) and the minimum deposit is only 1-2 dollars.
Usually, payments for clients from TIER2 countries are 5-10 times smaller (15-40 dollars per deposit). But due to a larger and more prone to gambling audience as well as less competition among affiliates, you can earn as much as in TIER1 countries. Remember that people here have their own aspirations, their mindset is different. The approach that works for rich countries won't cut it here, you'll need to adapt.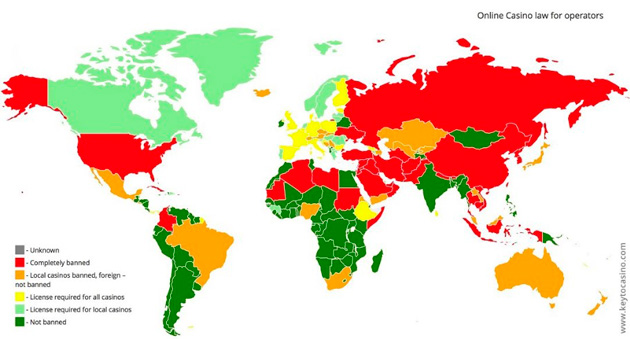 Creatives
Bets
Who gambles? It depends on the type of gambling. If we take sports betting, then it's mostly fans of a certain team or athlete. The potential target audience is made up of people people of completely different social status, with different incomes, from students and unemployed to wealthy businessmen. They are united by a love of sports, which is what you need to put pressure on when drawing up creatives.
Most often these are banners, ClickUnder and PopUnder with motivating slogans: "Support your favorite team" (especially before international tournaments or national teams' meatches). Or something like the Parimatch slogan: "They play, you win".
There is another category – professional betters who make a living off betting. But this is not our client – they deliberately choose the site they bet on. They won't fall for bonuses that are almost impossible to eventually turn into real money.
Online casinos
In online casinos, the main target audience is the middle class: middle managers, small entrepreneurs, engineers, and blue-collar workers who make decent money. These people work long and hard. They have free time mainly in the evening, on weekends and holidays. Therefore, your ad campaigns should be laucnhed during that time.
Potential players' jobs and lives are almost entirely a routine. Slot machines for them are an opportunity to escape from the mundane, get a little taste of freedom, new emotions, maybe even win a prize with which they could change their lives. Usually, these are people not fully satisfied with their way of life. You should focus on that aspect, as well as on their desire to make easy money.
Some of the players (up to 20%) are from the lower classes who earn little and view slot machines as a "golden ticket to the Chocolate factory"."Any second now I'm gonna hit that sweet-sweet jackpot. Just need a little more". Such an audience can be taken into account, but don't focus too much on it – these people will quickly run out of funds and leave the website without providing the KPI you need. That's one reason. Another reason is that even today this social layer isn't really taking it to the Internet all that much, especially in TIER2 countries. Though TIER1 lower class residents visit both entertainement sites and job sites.
In any case, it's better to stick to the formula: "banner – pre-landing page – landing page" or "banner – pre-landing page – advertiser's website". You need to attract, warm up amd milk the audience.
A banner (teaser, popunder or contextual ad) will help to attract people. It can be a mini-game or a message about free spins (it works the same in TIER 1 and TIER2 countries), an ad about a car or travel lottery. A message about the launch of new "exclusive" slot machines with additional features (more suitable for a solvent audience).
If you use teaser ads, try something like: "New slot machine got hacked, hurry before it's fixed" or "A legal way to beat casinos at their own game! Hurry, before everyone finds out".
A pre-landing page will help to warm up the audience. For now, webpages disguised as news articles on a well-known portal or newspaper with fake success stories still bring the desired results. Something like, "Bob Smith discovered a way to outplay the casino. He quit his day job, moved to warmer countries, and drives to Hollywood get togethers on his new sports car".
Below is a working diagram of how to beat the casino. The more detailed and thought out the text , the more it puts pressure on people's feelings (they're tired of getting up to work every morning and are just generally unhappy with their current way of life).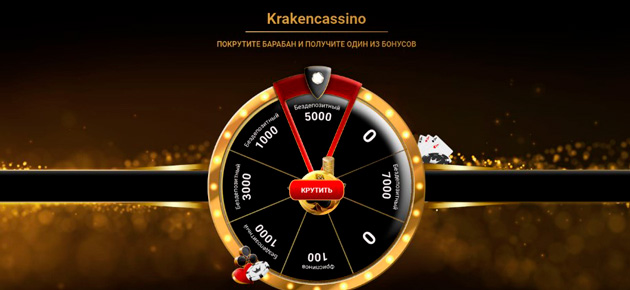 Instead of sending the user directly to the casino's website you can create a landing page that talks about a new totally honest casino with new slot machines and a high win rate, etc. You can also mention a car lottery hosted by the casino or other special offers. This is tool with which you milk the user.
Poker
Poker is an intellectual game, and here the promise of fabulous winnings does not always work. The audience is basically the same as in the case of the online casinos. But poker is played by people who think a little more. Or those who through personal experience realized that you can't just hit the jackpot by doing nothing but still hope to earn big money with the help of their mind.
When drawing up creatives, you should focus on exclusiveness. Attract players with the help of bonuses, free poker rooms or tournaments (freerolls). You can exploit people's self-confidence or feelings of elitism. For example: "Hurry and try your skills against proffesional players".
Main traffic sources
Getting traffic for gambling affiliates is not as easy as it seems. Despite good click-through rates, many ad networks reject gambling creatives. First and foremost, these are search engine ad networks (Google, Bing, YAN). Convenient search advertising is therefore out of the question.
Facebook Ads allows gambling ads, but only in regions where there is no ban or restriction on the industry. Most of the promising markets (for example, India, USA, CIS countries) therefore are out of reach. Cloaking partially solves the problem, but the risk of being banned with a loss of investment is extremely high.
Still, there are plenty tools at your disposal. You can negotiate with the site owners directly, but that is not convenient for affiliates. Therefore, we are looking for ad networks that don't oppose gambling advertising. ClickUnder / PopUnder, teaser networks, mobile advertising networks, networks that work with players of online games convert pretty well. Usually, potential clients play World of Tanks, Dota, and other RPG games. Potential target audiences can also be found on thematic forums dedicated to these games.
There's space to move in Telegram. You can search for clients on thematic forums dedicated to gambling, online games, channels with pornographic or shock content. Conveniently, there are two advertising options: paid and free posts with links (but moderators can remove them, although sometimes even a couple of hours is enough to gather an audience).
TOP 10 gambling affiliate programs
Now let's get to the main concern: Where do I drive traffic to? Here's a rating of the most interesting offers. As you will see below, the main criterion is not the size of payments (although this is also important), but how high the affiliate program's conversion rate is. It depends on many conditions, the reputation of the company. Some affiliate programs pay only $15-20 per deposit, but bring in many times more profit than offers with promises of $200 or $300.
MOSTBET
MostBet is both a bookmaker's office and an online casino. The website has existed since 2009, it works only on the Internet, there are no physical offices. Most sport events and tournaments from different regions are present (the EU, the CIS, Central Asia, India, Turkey). The online casino section has about 100 rooms with live dealers and about 3000 machines.
Mostbet's simple registration procedure, easy balance refill and withdrawal mechanics (accepts Visa, Mastercard, Webmoney, YAD, cryptocurrencies, etc) results in a high conversion rate.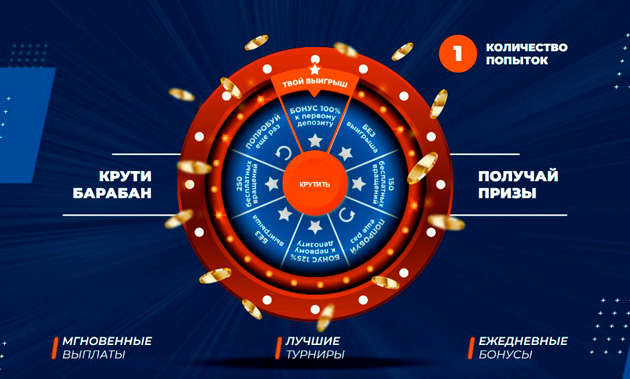 General information:
vertical: online casino, betting;
website: mostbet.com, mostbetin.com, others;
pre-landing page – wheel of fortune;
payouts: payment per deposit (CPA) from $13 to $50 depending on the GEO and the device;
GEO – the website accepts players from all over the world. But pays for leads only from India, Ukraine, Russia, Uzbekistan, Azerbaijan, Kazakhstan, Spain, Poland, the Czech Republic and Turkey.
prohibited traffic sources – motivated traffic for a minimum deposit. Your creatives must not mention public figures – politicians, actors, musicians, athletes, bloggers, artists, religious figures, historical figures – or contain their photos
hold – 2 weeks.
4RABET
4RaBet is a bookmaker website with an online casino that is entirely focused on India. The design is simple but pleasing to the eye. Great for attracting players who are betting on sports or visiting online casinos for the first time. Not much variety, but all of India's most popular sports are included. Provides generous bonuses to players.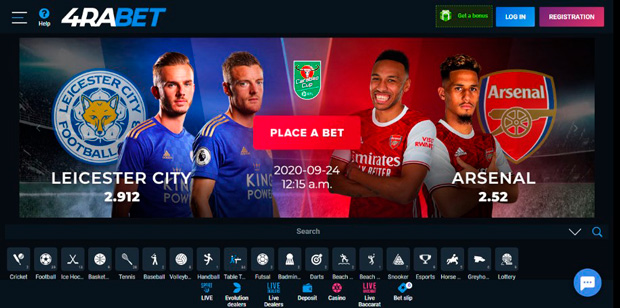 General information:
vertical: casino (slot machines, tabletop games), betting, lottery;
payouts: deposit + KPI (30% of further deposits within 14 days);
payment size: $12-30;
GEO – India;
all traffic sources are accepted, the affiliate program has several different offers.
22 BET
A young company that appeared in 2018. Headquartered in the UK operates under the Curacao gaming license. This is the best example of a company that is trying to enter the online gambling market putting every last effort into that task. It offers big bonuses, a wide array of games, high odds and one of the best listings, including a wide range of totals, handicaps and exact outcomes; there are combined markets. Has a wide range of Live games.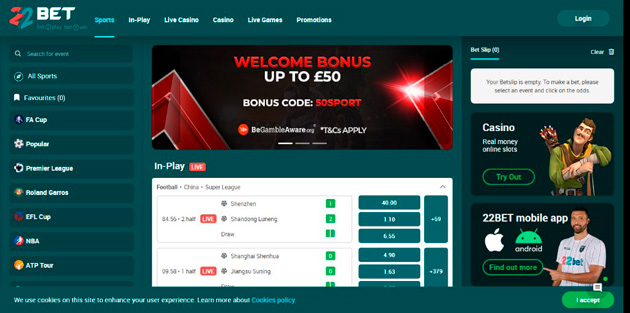 At 22bet, the emphasis is on betting, but there is a decent online casino. Developed its own line of games: "22 Games".
General information:
vertical: betting, casino;
website – 22bet.com;
payout model: payment per deposit (CPA) from $40 to $105;
GEO – has different offers for specific regions: Latin America (Argentina, Bolivia, Brazil, Chile, Colombia, Costa Rica, Dominican Republic, Paraguay, Peru, Puerto Rico, Uruguay, Venezuela), Europe (Greece, Portugal, Poland, Czech Republic, Spain), TIER2 Europe (Hungary, Serbia, Slovakia, Croatia, Slovenia, Albania, Macedonia), TIER1 countries (Germany, Italy, Austria, Switzerland, Denmark, Finland, Norway, Belgium, Ireland, New Zealand, Japan).
prohibited traffic sources: motivated traffic for a minimum deposit, brokered traffic, branded and fake account traffic in the name of 22Bet, bots, missleading ads;
hold – 15 days;
clifetime – 30 days.
POKERDOM
Pokerdom appeared in 2014 as the first Russian poker room. Operates under the Curacao gaming license. Is focused on a Russian-speaking audience. The service quickly became popular and began to expand promptly. Two filial websites emerged (they are the ones participating in the affiliate program): Pokerdom online casino and Joker Casino.
The website offers tabletop games, slots, games with live dealers. There's sports betting and e-sports betting as well. Supports most payment systems that operate in the CIS countries and Eastern Europe.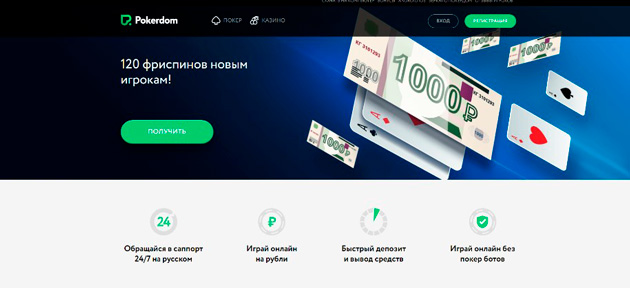 General information:
vertical: poker, betting, casino;
payout model: per deposit (first payment comes after attracting 10 players that make a deposit);
payment size: from $20 to $60;
GEO: Kazakhstan, Russia, Ukraine;
allowed traffic sources: there are several offers: mobile (ads in apps), SEO & contextual ads, FB/apps (mobile ads, social media, apps), others (mobile ads, contextual ads, ClickUnder, PopUnder, teaser networks, push-notifications, banners, SEO, email ads).
MELBET
Out of all the gambling and betting offers, Melbet pays (almost) the least. But it is through Melbet that many webmasters connected to the Leadbit affiliate network are able to earn the most. How come? Melbet is one of the largest bookmakers with a good reputation, has been working legally in the UK for a long time (the affiliate does not pay for traffic from this GEO). Accepts players from all over the world. More than 40 interface languages.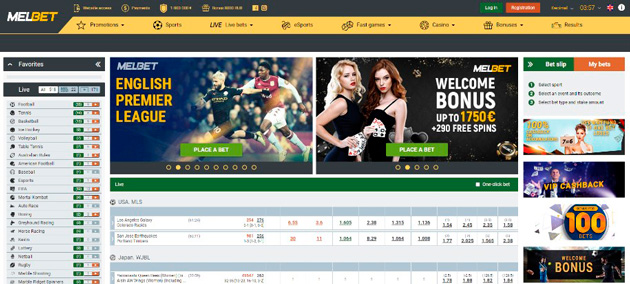 The website has one of the largest arrays of sports (more than 40, during large tournaments goes over 50, includes e-sports). The site doesn't cover widely just football (more than 1000 markets) but other sports as well. Includes a casino with only official slot machines (more than 4000).
General information:
vertical: betting, casino;
payout model: per deposit of at least 100 Rubles + any further deposit;
payment size: $16;
GEO – all countries except the UK, the US, Spain, the Czech Republic and the Netherlands;
hold – 2 weeks;
prohibited traffic sources: brokered traffic, motivated traffic for a minimum deposit, spam
affiliates don't get paid for multiaccounts, inactive users, users younger 21 and traffic from certain countries (Poland, the UK, the US, the Czech Republic, Slovakia, Israel, Cyprus, Malta and the Netherlands).
5 PLUS BET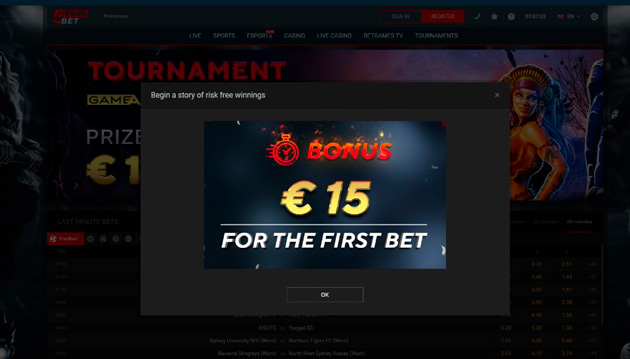 A relatively young and little-known bookmaker company. This is, on the one hand, a disadvantage (the audience is not warmed up) and at the same time an advantage for affiliates. First, there is a low probability that a player you attract will already have been registered.
Second, the company offers attractive conditions for new gamblers.New players can bet using bonuses without having to make a deposit (it is implemented according to the principle of forex brokers: if you lose, you do not need to return anything, if you win, then you can withdraw the winnings only after your account is replenished).
The service uses BetConstruct software, guarantees fast bet execution and has user-friendly interface. There is an online casino section, but the offers are only for sports bets for now.
General information:
vertical: betting, casino;
payout model: CPA – deposit + KPI (at least 50% of repeated deposits, after passing the antifraud check);
payment size: from $45 (betting) to $90 (casino);
GEO – Germany, Spain, Portugal, Italy, Austria, Greece, Slovakia, Estonia, Belgium, Cyprus, Latvia, Lithuania, Ireland, Argentina, Australia, Brazil, Canada, Finland, Luxembourg, Malta, Slovenia;
hold – 15 days;
prohibited traffic sources: PopUnder/ClickUnder, adult traffic, motivated traffic for a minimum deposit, cashback, toolbar.
PIN-UP
This online casino and bookmaker's website has an insane design. Neon signs, spectacular pin-up models entice the player. The service stands out for its bright, but convenient interface, and a nice bonus program. Many exclusive themed Pin Up style slots that regularly get featured in tournaments.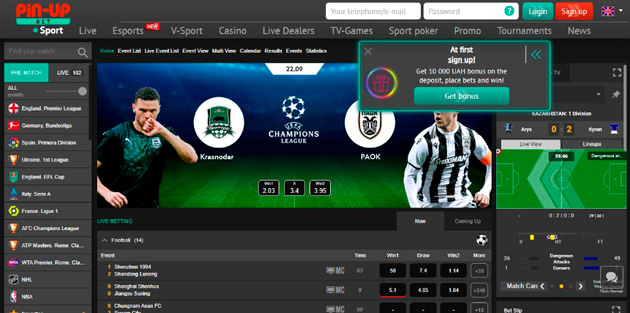 The site is still young, but it has already made itself known to potential players. Many have heard about it, but not all have registered yet (it has been operating since 2018). The warmed-up audience just needs a little nudge.
The size of the minimum deposit is modest here, which will also be a significant tool when convincing players to try out a new casino (altohugh motivated traffic is prohibited). There is a betting section. One of its advantages – a large selection of matches are broadcast online in high quality.
General information:
vertical: betting, casino;
payout model: CPA. There is a KPI, if the account has not met it, payments from existing leads are transferred to the next reporting period;
payment size depends on the GEO: Kazakhstan – $24, Brazil, Portugal – $47, Belarus, Moldova, Uzbekistan, Kyrgystan, Tadjikistan, Turkmenistan – $18, Azerbaijan – $35. Traffic from Ukraine and Russia is temporarily not accepted;
hold – 15 days, reports twice a month;
prohibited traffic sources: adult traffic, motivated traffic for a minimum deposit.
1XBET
This bookmaker has been running an aggressive advertising campaign over the past 3-5 years. The site managed to become a partner of several high-level football clubs from Italy, Great Britain and Spain and got involved in some high-profile scandals. It's made itself known, in other words. The websites offers one of most wide arrays of matches (even surpassing heavy-weight British bookmakers) with up to 2000 markets dedicated to football.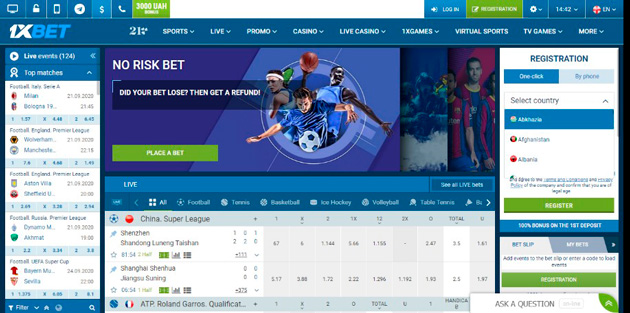 A pleasant surprise for any experienced gambler. The website offers around 7000 slot machines, more than 200 rooms with live dealers, around 300 table games and good deposit bonuses.
General information:
vertical: betting, casino;
payout model: CPA + KPI;
payment size: $50;
GEO – so far, the affiliate program pays for players from Finland, Turkey, Hungary, Latvia, Lithuania and Norway. New countries may be accepted in the future;
prohibited traffic sources: ads aimed at minors, motivated traffic for a minimum deposit, email ads, PopUnder, ClickUnder, branded traffic, contextual ads.
Vegas PLUS
This is a young online casino that appeared only in 2019 and many do not yet know about it. This is the main advantage. You will not have competitors in the face of other webmasters, and there's a low probability that the person you attract will already be the casino's client.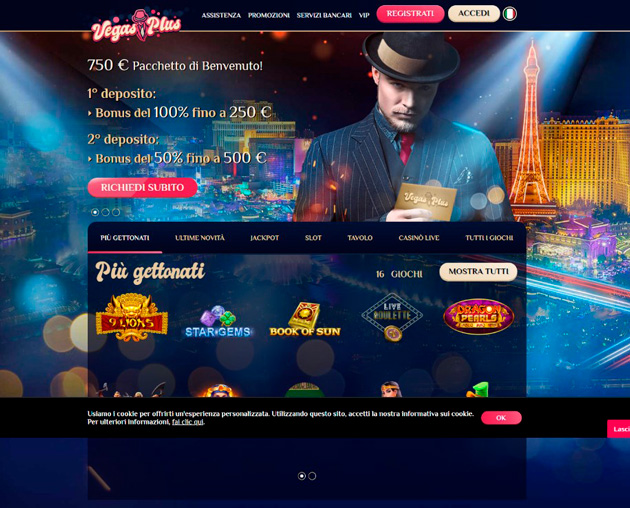 The casino is young, without a betting section, but it offers big bonuses (up to 750 euros) and has a beautiful modern Las Vegas-like design. Offers original slot machines. The main (and unexpected) advantage – the website operates legally in the rich countries of the EU: Spain, Italy, France and the Netherlands.
General information:
vertical: online casino;
payout model: CPA, no KPI needed, just a deposit;
payment size: $45-120;
GEO: Italy, Spain, the Netherlands and France;
hold – 2 weeks;
prohibited traffic sources: toolbar, motivated traffic for a minimum deposit.
Rich Palms
For many affiliate marketers and webmasters, this name doesn't really ring a bell. RICH PALMS is a relatively young online casino that does not operate in Europe. The site entered the American market, where it is important to strictly follow all the rules. Therefore players from countries without a license are not accepted. But this is exactly the site that makes it possible to work with a solvent audience from the richest countries on the planet.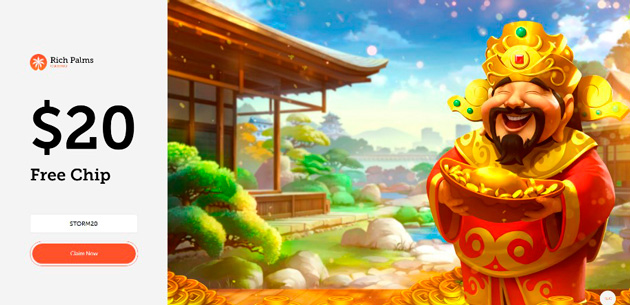 General information:
vertical: online casino;
payout model: CPA;
payment size: $170;
GEO: the USA, Australia, Canada, New Zealand;
prohibited traffic sources: motivated traffic for a minimum deposit and brokered traffic.
BOVEGAS
BOVEGAS isn't that well-known in Russian-speaking countries. Still, the casino is popular and considered reliable in Europe and North America. A pleasant surprise – it operates legally in the US and the Commonwealth countries which boast the most solvent audience on the planet and no less eager to gamble. Operates under the Curacao Gaming License on the Realtime Gaming platform. Offers a huge bonus, up to $ 5500. Pays well for players from any GEO.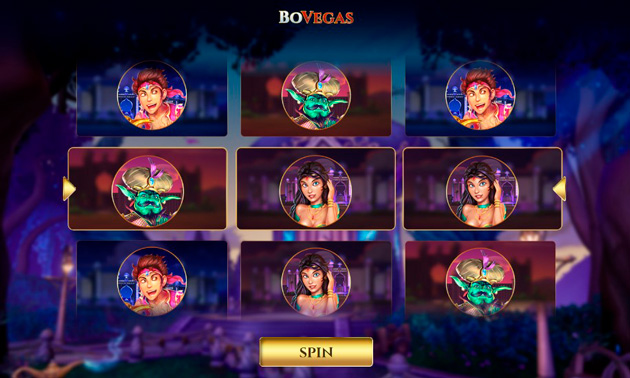 According to the company itself, BOVEGAS is a deluxe online casino that allows you to experience the atmosphere of Las Vegas without visiting the capital of gambling. The service has been operating since 1990. Although on the Internet you can find some complaints, the site is nevertheless considered reliable.
General information:
vertical: online casino;
website: bovegas.com;
payout model – CPA. Per deposit, no additional requirements;
payment size – $195;
GEO – any except Israel, Russia, Ukraine, Poland, India, Hungary, Belarus, China, Malasia, Romania and Costa Rica. Italy, the US, Canada, Australia, New Zealand, Finland, France, Norway, Germany and Sweden have the highest conversion rates;
prohibited traffic source: mobile ads.
How much can you make?
As in other verticals, earnings depend directly on the invested funds, the time spent, the ability to feel the audience. Unlike dating, there is no ROI of several thousand percent. But the competition is noticeably less stiff, ad networks have lower prices, almost all affiliate programs accept both desktop and mobile traffic.
Here is a small case for the PokerDom affiliate program. Two offers were chosen: poker and casino. The traffic source – a mobile advertising network that works with entertainment sites, including websites used to listen to music online or download it for free.
Ads were displayed on mobile apps. The creatives (advertising bonuses, mini-games) led to landing pages. The campaign was launched for a month, with different time intervals being tested, eventually, the ads was displayed in the evening and during the lunch break.
So what do we have? $2,605 was spent on the advertising campaign. There were 152,464 clicks, of which 1184 were paid leads. The conversion rate was only 1 lead per 128 clicks.
At first glance, these are modest figures. But, given the large payouts and the minimum cost per click, they managed to earn $4,560, having received $1,955 in net profit in 30 days. ROI – 75%.
About best traffic sources for affiliate marketing read here.

Video on How to Earn Money From Gambling and How Much Money Can be Made
FAQ
1. Where can I find sources for ideas or ready-made creatives for gambling affiliate programs?
There are many ready-made creatives and ideas on traffic arbitrage sites. Especially when it comes to gambling offers. But people have already grown tired of most of them. There are some good creatives on paid sources. LeadBit also offers its partners its own line of gambling creatives. We help our partners should they be experiencing problems with coming up with ideas. Just ask your personal manager.
2. How do I withdraw money from gambling affiliate programs?
It all depends on the GEO. In any case, no problem like that exists between LeadBit and its partners. We use popular payment systems to send funds to your credit card.
3. Don't some coutnries impose restrictions on gambling?
Yes, many countries impose restrictions on casinos or ban them all together. Even in regions where gambling is legal you might encounter many restrictions. Almost all CIS countries, many states of the EU, India, China, the Middle East ban gambling. Casinos are outlawed in some US states.
But online gambling is poorly regulated. In most countries where it is prohibited offline, online casinos work without any problems. For example, in India, Uzbekistan, Azerbaijan. Therefore, online casinos are not blocked in these and many other countries. And they accept players from these countries just fine.