We have no doubts that Moscow Affiliate Conference 2018 becomes one of the most promising CPA events of this spring!
One more step is under our belt – 1600 approved requests from all over the world one month before the conference!
We're absolutely sure that you'll remember the 3d MAC forever, because Leadbit and STM Forum know the sense in professional events and unforgettable parties!
By the way, you can upgrade your tickets right now in your account and easily get more profits:
GOLD ticket becomes VIP ticket with afterparty included.
DIAMOND ticket gives you the opportunity to party at the special Diamond Zone.
Why shouldn't you miss this chance to upgrade your ticket
Just check out the list of participants and you'll see that there will be CPA best and brightest at MAC 2018 – http://affiliateconf.com
You can become one of them!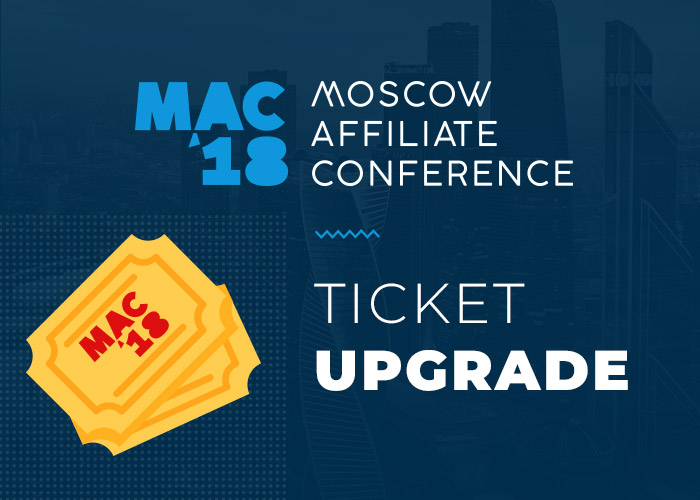 This team never stops to amaze us!
This time MAC'18 has the special application for iOS and Android and it's extremely helpful!
With MAC'18 App you can:
follow all the updates – always urgent agenda, the map and, useful contacts;
find out detailed info about all the participants of the conference;
communicate with the attendees online before MAC'18;
arrange a meeting with your future partners.
Run to App Store – https://goo.gl/g1itm5
And run to Play Market – https://goo.gl/bVw4jd
Download the app Affiliate Conference MAC'18, plan the day of the event just to be fully prepared.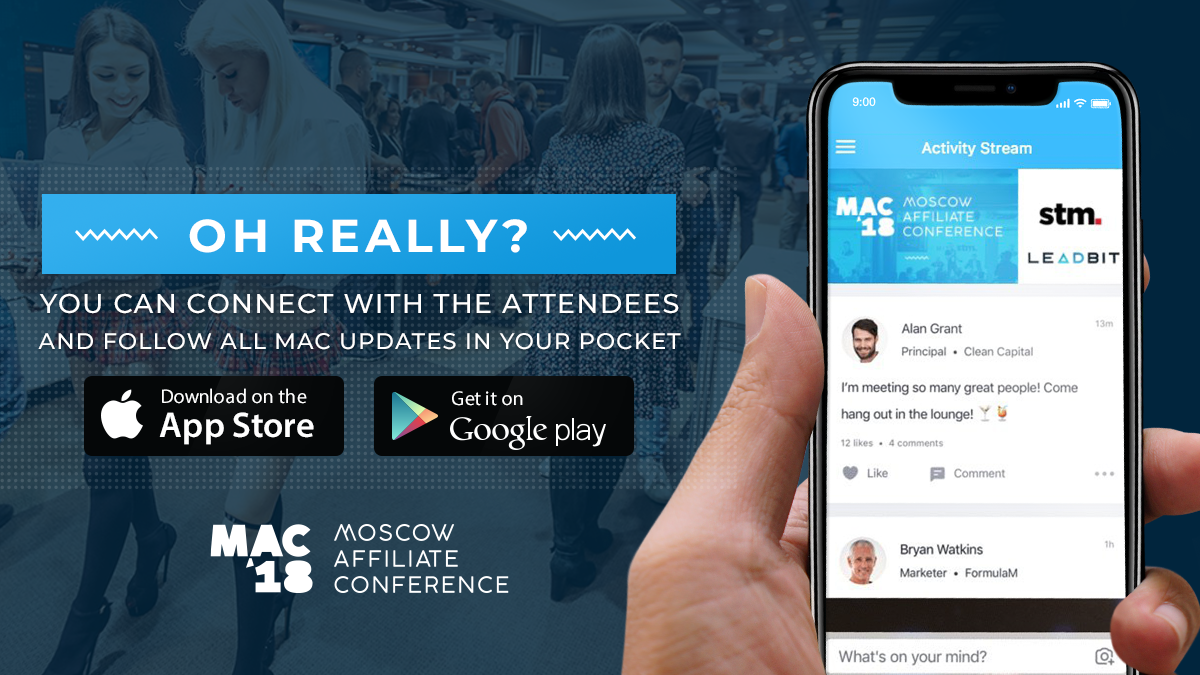 Catch the last breaking news about MAC 2018 for today!
On the rights of the hosts we are going to recieve the First Affiliate World Cup in Moscow!
In the run-up to Moscow Affiliate Conference by Leadbit & STM we'll play the Affiliate Cup on March, 28th!
If you're the participant of MAC 2018 and ready to do battle on the football field, just register at the site as a player or a team (5 people).
The full teams will be included into the toss at once, the players without the teams will be gathered locally.
The details of the participation and registration are here – http://affiliateworldcup.com
Stop playing FIFA online, show your skills in fact 😉
Register at the site and become the participant of the unique event!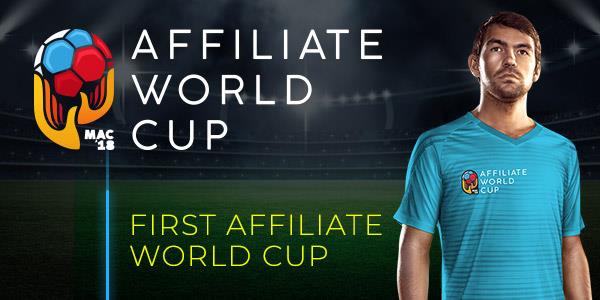 See you on March, 29th at MAC 2018!