Dating and adult affiliate programs seem like a bottomless gold mine to many affiliate marketers. Dozens of sparkly cases can be found online with ROI of 100, 200 and even 400 percent. And this is not impossible, as long as you correctly identify your target audience and choose good sources of traffic. But don't dive head first into this vertical and carelessly invest all your money at once.
The adult sector has just as many pitfalls and obstacles as all the other verticals, if not more. White-hat ad networks blocking your accounts, freezing of funds, creatives getting declined… To make things worse, many channels (usually, small ones compared to Google Ads or Facebook Ads) that work with adult traffic have laughable conversion rates. Only through personal experience can you single out the profitable ones. Many members of the LeadBit partner network have long faced these problems.
From personal experience I can say that working with 18+ affiliate programs is like a minefield – any mistake will result in losses. But this article is not about reasons to abandon this segment for another niche. On the contrary, I know for sure that even a beginner can make money here if they are familiar with the basics and knows how to get around the pitfalls correctly.
What do you need to do to drive traffic with a profit? Where to look for traffic with high conversion rates? What are the differences in working with different ad networks? You'll find the answers to all that below. Today we'll talk about some more secrets of successful affiliate marketing.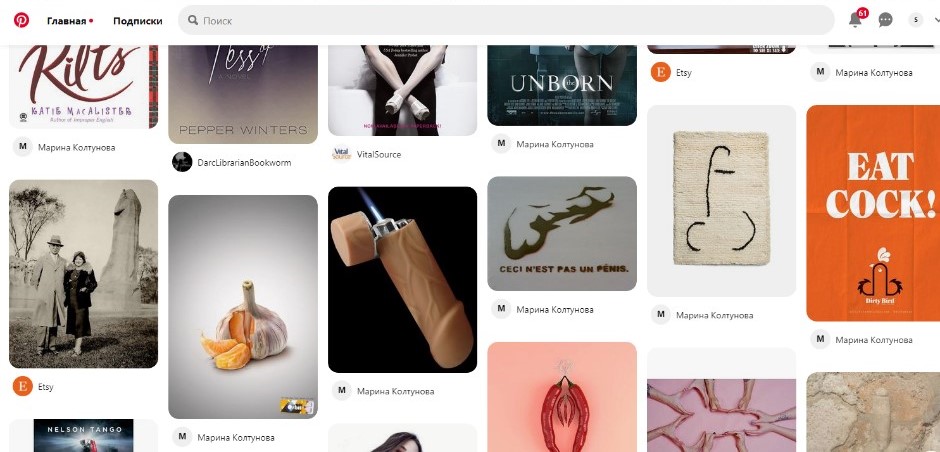 Why is adult traffic so popular among affiliates?
I'll kick off this part of the article with a quote of a character from a popular series: "What else is on the Internet besides porn?". At a certain point literally every second website in existence was a pornographic one or a dating site. Now there are more entertainment and news websites, but in terms of traffic, the adult topic continues to be one of the most popular segments on the Internet.
About 4-5% of all desktop visits and about 30% of all traffic is directed to adult sites. Taking into account human nature, this topic will still remain relevant many decades later.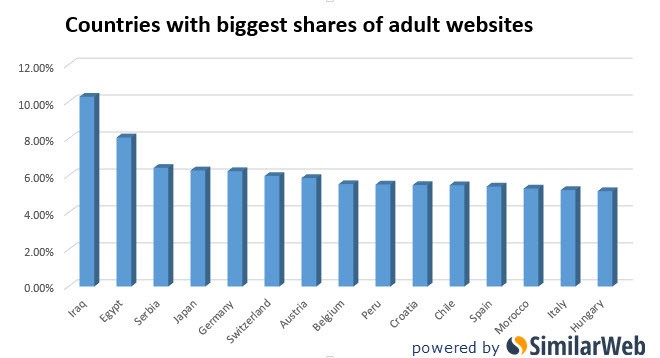 Just think about these numbers. Xvideos alone (the most visited porn site in the world) has a monthly number of visitors for the summer of 2020 between 3 and 4 billion. At the same time, there are 4.54 billion Internet users in the world. The second most popular resource (Pornhub) gets about 2.8 billion visits per month. Higher in the ranking are only search engines through which these very adult sites are found, as well as social networks.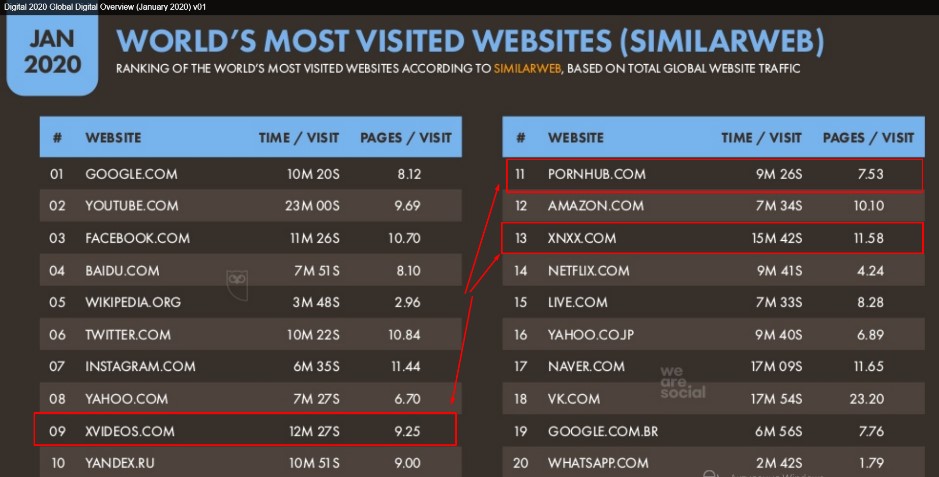 The 18+ vertical has held high ratings over the past two decades, but it is gradually changing. Traditional pornographic video sites are still popular. But it is no longer enough for users to just watch, they need more interactivity. Interactivity like chatting with girls who pose for a webcam or something connected with virtual reality.
Traditional porn-sites have long not needed any advertising – plenty of users have become regular visitors. But they are an excellent platform for buying traffic (through ad networks) for promoting new adult formats: adult dating (one night stands, adult webcams where you can watch girls), 18+ online games. Users readily click the link and register on such platforms providing high conversion rates that other verticals can't boast.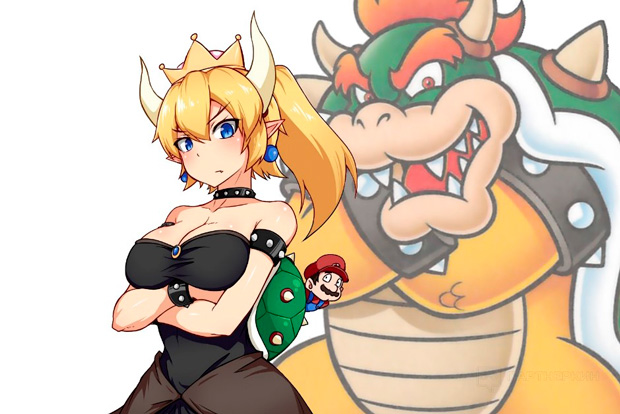 Yes, competition is stiff here. Everyone wants to grab a piece of the pie. But the potential audience is enormous. Millions of visitors per 1 affiliate marketer. You just need to know where to look.
Cross search engine ads off the list immediately. Search engines (be they giants like Google or just popular ones like Bing, Yandex or any others) have a negative attitude towards promoting 18+ topics. Advertising of webcam affiliate programs is strictly taboo here, although this does not apply to SEO promotion. Porn sites are well indexed in natural search results.
You'll also encounter problems if you choose to drive traffic through social media. The largest social network Facebook along with Instagram (which Facebook owns) reject adult creatives. There are many workarounds: cloaking (substitution of creatives: the user sees one thing, and the moderator or bot sees another), farming (buying accounts), promoting fake accounts. This can work well if you are ready to put in a lot of time, effort, and creativity.
But the point of affiliate marketing is to automate the process of reselling traffic as much as possible. If you don't want to spend all your time on promoting a fake account 20 hours a day, you should look for traffic sources where adult content is accepted. Using such channels you don't need to stress out as much and can set aside some time for leisure and your family.
Finding a decent exchange is not easy. There are dozens of ad networks that accept adult traffic, but very few provide high conversion rates. Where to find and how to choose the right channels for buying adult traffic? Let's continue.
How to choose sources of adult traffic?
Experienced traffic managers have their own criteria that they pay attention to. It all comes with experience… But there are some basics that both newbies and experienced affiliates should know about. What should you focus on in order to (at least) not go into the red when launching your first campaign?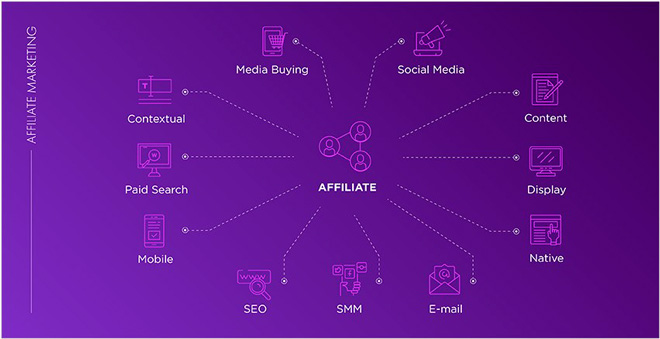 Pay attention to the payment options
When selling traffic, ad networks most often offer the following options:
There are 2 main factors to consider when choosing a model: the click-through-rate (CTR) and the conversion rate (CR). Advertising networks publish such information on their website.
The base (minimum) cost-per-click (CPC) and per 1000 impressions (CPM) are almost the same for ad networks, although as a result of bidding between advisers, the cost of 1000 impressions in competitive niches exceeds the price of one click by 5-10 times. With a high click-through rate, it's more profitable to use the CPM model. Either way, always do the math.
Let me give you an example. An ad network gives out an average click-through rate of 1.5% with a conversion rate of 2%. Now we calculate how much the client will cost us with a bid of 4 cents.
For the CPC model: 1/2% * $ 0.04 = $2 (to get one conversion, you need 50 people to click on the banner);
For the CPM model: 1 / 1.5% / 2% = 3333.333 … that's how many impressions we need. Multiply 3.3333 by 4 cents (a bid of 4 cents is set at 1000). We get the cost of attracting just one visitor at 13.33 cents.
If the cost of 1000 impressions soars to 35-40 cents at some point, we will still make a profit. The price will rise to $1.3, but that's less than $2.
Naturally, the numbers are often artificially high, since they are based on experienced advisers. According to the LeadBit statistics, I can say that newcomers have two to three times lower performance than those promised by the advertising grid. Carefully check key indicators when launching test campaigns. Some networks have click-through rates in tenths of a percent, such as teaser ads. Think, maybe the price is too low because nobody is interested in the traffic due to it's low quality. Sure, you only pay cents, but you're just giving them away for nothing, since you're not getting any results.
Consider how much traffic this ad network can generate. Sometimes it makes more sense to pay $2 per lead than wait a year for 3,000 views at a lower price.
Some grids offer more advanced models. This can be pay-per-action or cutting off bot traffic, which eats up up to 20% of the budget even for Google Ads with advanced algorithms. If there is no such option, you run the risk of wasting your time and traffic on bots or getting cheated by the advertising network itself.
Unfortunately, it is not always possible to see an ad grid through at first glance. All that remains is to analyze traffic and change the grid if the CR is unacceptably low.
Advertising format
Each vertical has its own preferred ad format. ClickUnder and social media banners work best for Dating offers, while physical goods are best promoted through contextual ads. But when launching a campaign, it is more effective to have several tools working at once, for example, banners, push-notifications, ClickUnder and contextual ads.
There are several arguments in favor of multi-platform websites. First, you can buy traffic through one network for different affiliate programs and verticals at once. It is easier to plan a budget when all the money is located on one website, not scattered across several. This is especially valuable when the minimum deposit for launching a campaign reaches $500.
Second, The more tools you have, the better you can work with the target audience. Use native ads and push-notifications to warm up the audience and ClickUnder to give it the last needed nudge.
GEO and coverage
Adult websites are popular everywhere. There is no shortage of users. But it is not always possible to buy convertible traffic. Formally, almost all platform sell traffic for any GEO, but they are almost always tailored for specific regions. More often than not these are English-speaking TIER1 countries. Networks that work with Asian and Russian-speaking countries are almost useless for promoting products in TIER1 countries.
From the start consider from what GEO you will buy your traffic from and only after that choose a grid. It is better to choose a grid with a large coverage in a specific region than to work with sites that have many countries on the list, but they do not drive sufficient traffic from them.
Keep in mind that not in every region, users are ready to register on third-party resources, leave money on dating or webcam sites.
The most attractive countries for affiliate marketing are the USA, Germany, the UK and Australia. Here the audience is ready to spend a lot of money, and offers pay a lot for each client. But unless you have a big budget you won't find any luck in these countries. If your ad campaign budget is pretty modest you'd be better off aiming at countries where the competition isn't as stiff, but with a high demand for 18+ traffic. For example, Denmark, Brazil, Norway, Sweden, the Netherlands, India or Singapore.
Costs
It is relatively easy to attract users to adult affiliate programs. But you don't get paid as much for a lead as in the dating or gambling sector. Therefore, cost is an important factor. In our review, there are grids where the bid starts at 0.3 cents ($ 0.003) per click, and they generate traffic of decent quality.
Also take into account the size of the minimum deposit. For example, some grids do not allow you to run a campaign if your account has less than $500 deposited. Often this amount simply freezes, since it is not always possible to get it back quickly in the form or returns and income.
If the minimum deposit is $100, that's great. Unfortunately, there are not many ad networks that work with adult content and allow you to launch an advertising campaign with only $10-20 on your account.
Top 17 Best Adult Traffic Sources
ExoClick
Perhaps the best ad network for any verticals that are harshely treated by such giants as Google Ads, YAN, Facebook Ads. Adult content is a priority here.

The network is huge. It covers more than 65 thousand sites of different areas (news media, entertainment, travel blogs, cooking, online cinemas, sites for downloading or listening to music). More than 8.5 billion impressions per day. It offers about 20 different promotion formats: banners, ClickUnder/PopUnder, push-notifications, email ads, etc.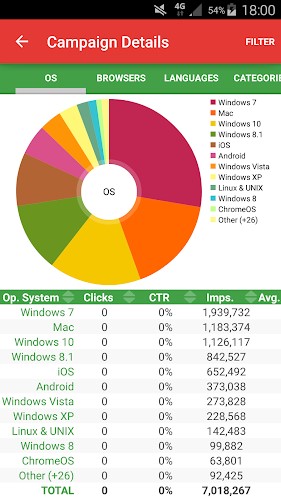 General information:
AdXXX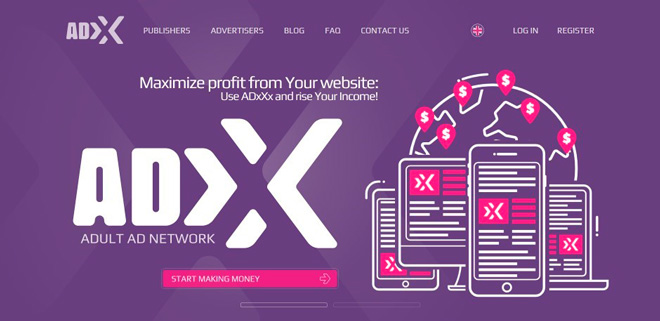 The website focuses on selling adult traffic. The site is well represented in 180 countries around the world and generates about 960 million impressions per day. Works with entertainment and adult sites. Offers flexible targeting settings, uses responsive promotional materials that fit seamlessly into the chosen site's interface.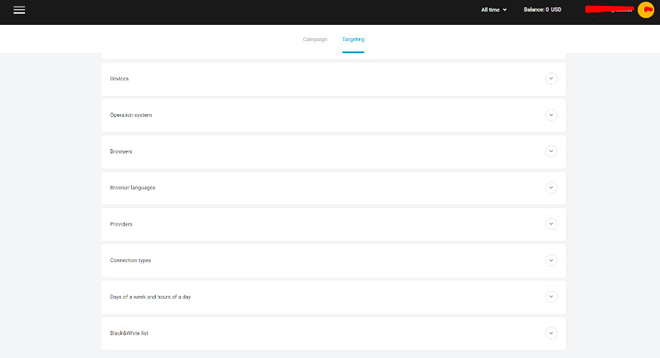 General information:
PlugRush
A Norwegian ad network the focuses on adult traffic. Suitable for promoting (adult) dating sites, adult PINs, 18+ online games (for example, hentai-themed). Offers deep targeting. More than 33,000 sites for TIER1 countries. Is one of the most popular adult traffic sources among LeadBit's partners.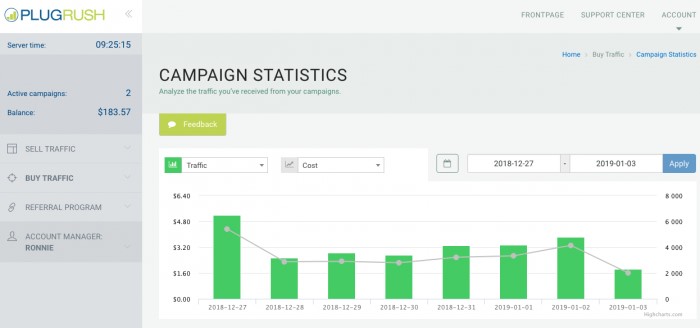 General information:
TrafficHunt
Another network that largely focuses on adult traffic.According to the creators of the site, their banners can bypass AdBlockers, increasing the click-through rate of ads. There aren't that many partner websites but they're all large with quality traffic. Affiliate marketers are attracted by the easy-to-use interface and a nice set of tools to control the ad campaign.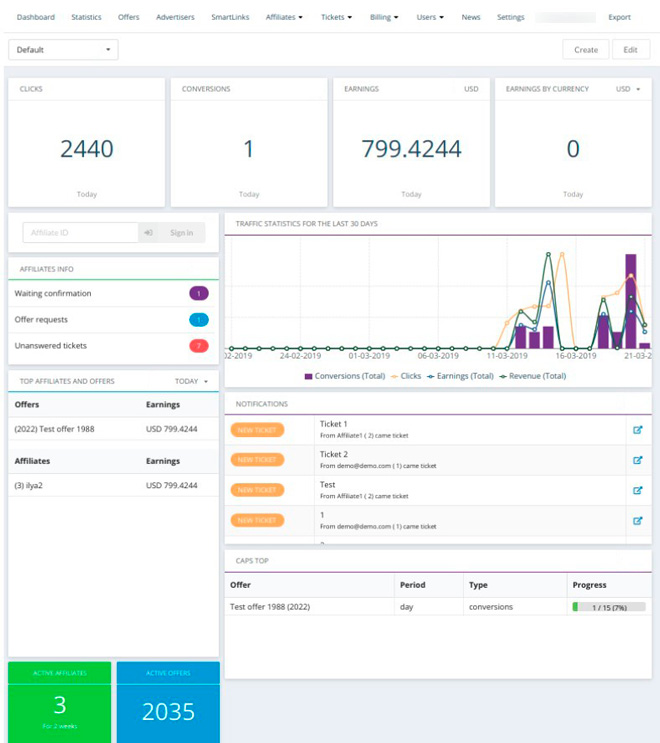 General information:
EroAdvertising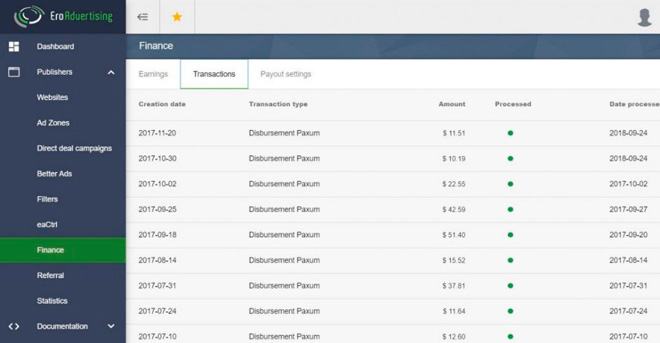 One of the first ad networks designed specifically for adult traffic. It has been operating since 2006 and offers a decent list of sites for posting promotional materials. Offers a lot of high-quality traffic for almost any GEO, from 1.8 billion impressions per day. Allows you to run ads in almost any format.
General information:
JuicyAds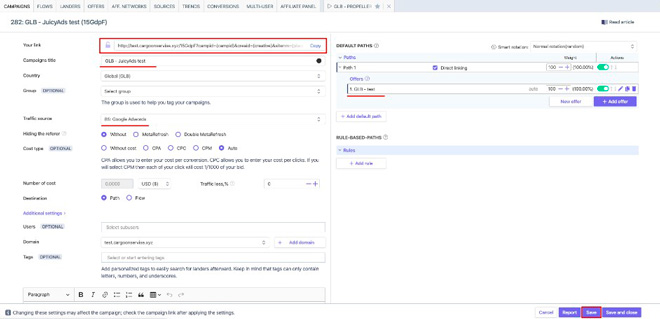 A large grid for selling/buying adult traffic. The site cooperates with popular adult sites; many portals collect over a million visitors daily. The total number of traffic sellers is over 222 thousand. Offers a convenient personal account, flexible targeting settings, many tools for statistics.
General information:
TrafficFactory

An ad exchange created by the owners of the two largest adult sites, xnxx.com and xvideos.com, that generate up to 5 billion monthly visits. It is from them that the bulk of the traffic will come from. But that doesn't mean that there are no other sites on the grid. The service offers a wide range of tools for evaluating your campaign's performance as well as flexible targeting settings.
General information:
50onRed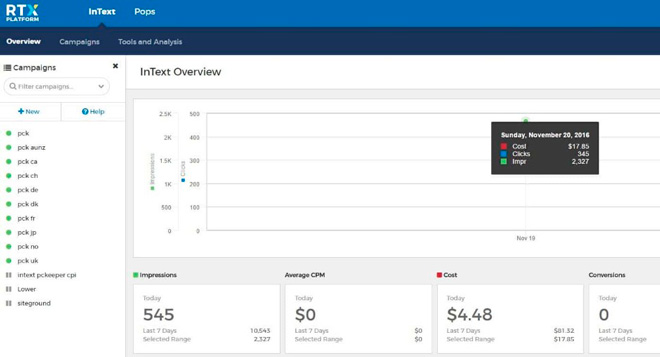 Most often, affiliates use this network to buy traffic using the CPM model (pay per 1000 impressions). The grid splits the purchased traffic into three levels, depending on the quality: low, medium and high. The minimum bid depends on the quality of the traffic. The main advantage is the RTX platform and its convenient tools for traffic analysis.
General information:
Pushy-Ads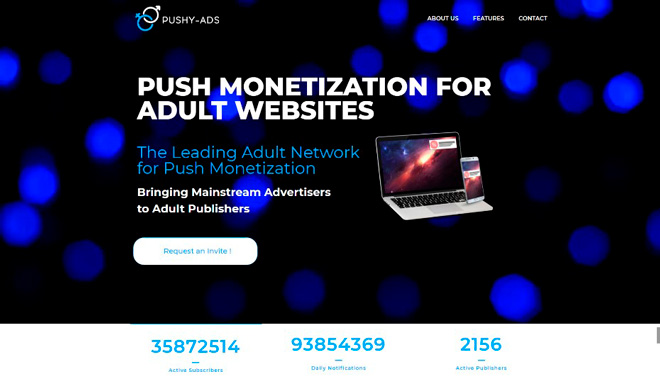 An ad network fully tailored to monetize adult traffic. You guessed it from the name, here you can buy traffic from push notifications. But this is a multi-platform grid where other promotion formats are available: banners, native ads, mobile advertising. There's not too many websites here, especially compared with similar services but the ones there are all sell traffic for the adult vertical. By the amount of 18+ traffic this grid is on par with the largest in the sector.
General information:
Adamo Ads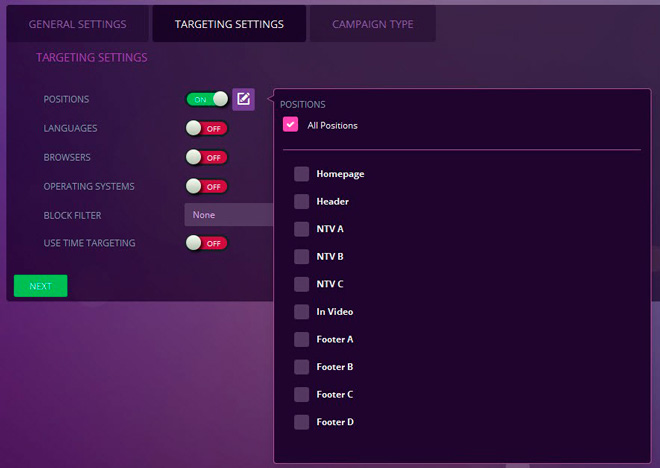 The advertising network is young and this is its main advantage. In terms of technologies used, targeting capabilities, it is ahead of its competitors. Offers a large selection of ad formats, flexible targeting. The exchange works with different verticals, but so far, good traffic volumes are given out only for the adult segment.
General information:
PopAds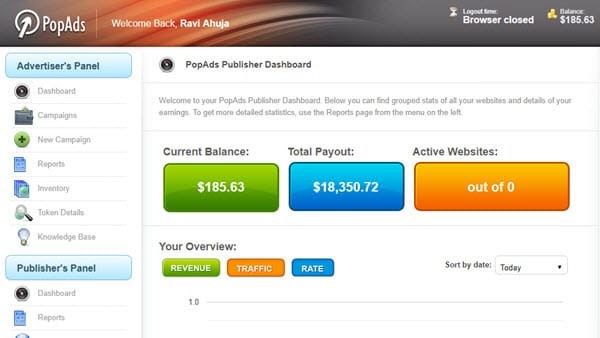 The network works with pop-up ads (PopUnder), a worthy competitor to the PopUnder grid. It has existed since 2010. It has accumulated an impressive base of users and websites and cooperates with popular entertainment sites that provide high-quality traffic. It made its way into alexa.com's TOP-100 list. Offers a lot of traffic to the USA, Brazil, Western Europe, Southeast Asia. But, the prices here are quite high, for North America the bid can exceed $ 26 per 1000 impressions.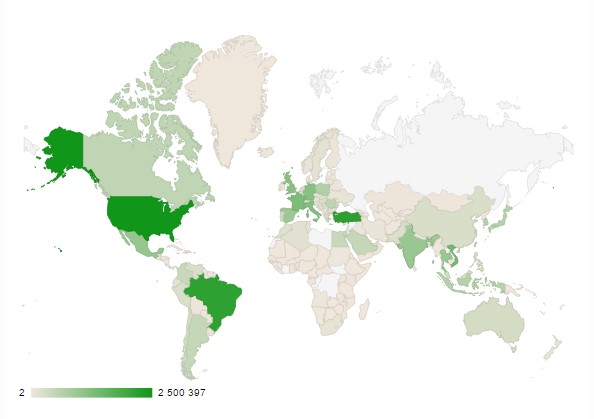 General information:
Traffic Shop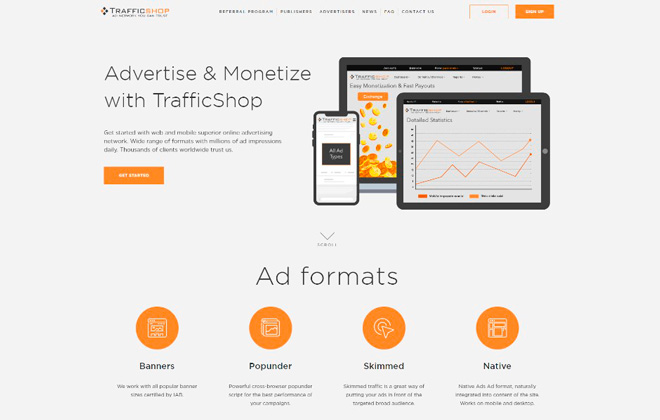 This website isn't a traffic giant like some others on this list. But it can serve as a good tool to earn some money not only for beginners but also for experienced affiliates. The service offers flexible targeting, simple customization. A distinctive feature – here you can set a range of IP addresses when displaying ads.
General information:
TrafficJunky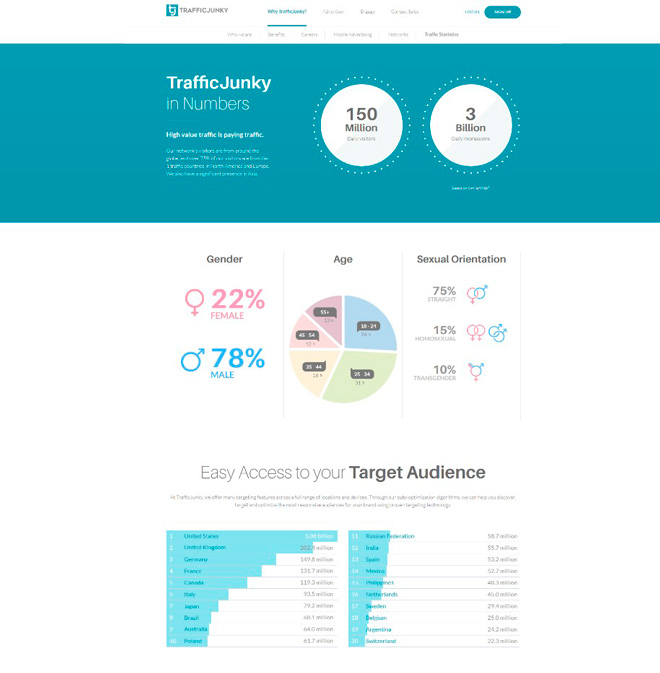 This is one of the largest ad networks for buying adult traffic. More than 3.9 billion impressions per day and the ability to advertise on Pornhub – the second most popular adult site in the world with 80-100 million daily visits. Other sites on the list include Xtube, RedTube, PHRon, Tube8, YouPorn, and more.
General information:
Etology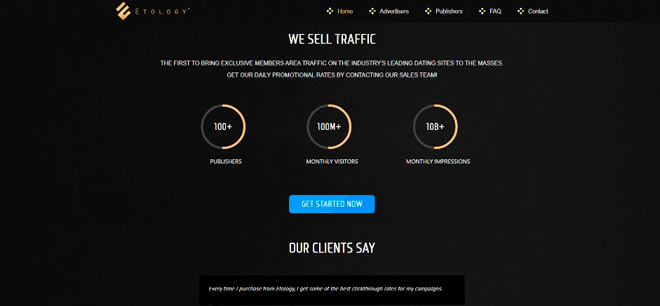 This is a relatively new platform that can't boast huge traffic flows yet. But despite that it's not a bad channel through which to promote dating affiliate programs including adult ones. The service is constantly being improved, new tools are introduced. What matters is that the prices are low and the traffic is of decent quality. Sure the conversion rate isn't as high as in other places. But considering the low price working with Etology is still worth it.
General information:
TrafficStars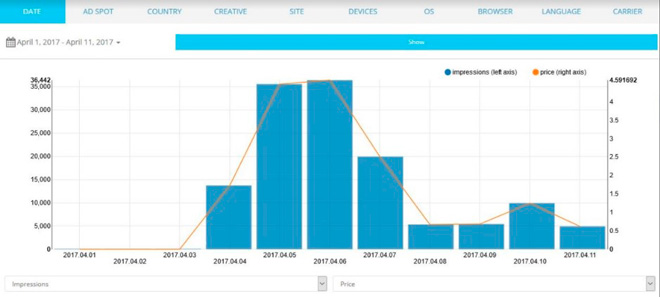 It doesn't matter if you are an experienced affiliate marketer or just taking your first steps. If you want to get a high ROI on adult affiliate programs and increase your profits, check out TrafficStars. The service generates over 3 billion impressions per day. It collaborates with one of the most popular adult sites: Xhamster.com – a premium source of high quality traffic.
Provides numerous flexible targeting settings that allow you to find your target audience. Provides quality statistics. The focus is made on TIER1 countries but it can attract traffic from other GEOs, namely India, Brazil and Thailand.
General information:
Zeropark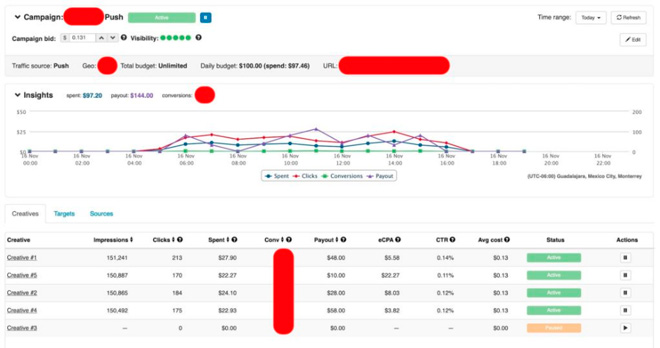 The service was created in 2010. It appeared much later than other established networks. But it's one of those companies that everyone knows about. This multi-platform grid drives traffic to different verticals. Just look at this number – 95 152 647 120. That isn't a phone or a bank account number.
That's the average number of redirects (not impressions!) per month for only one form of advertising – PopUps. Also, there's more than 1.3 billion clicks from push notifications and about 2.3 redirects per month by domain (data are indicated for different verticals).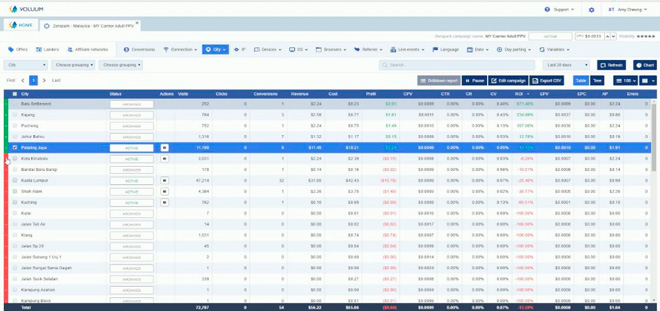 Zeropark is the place where you can attract millions of visitors to promote your next project.
General information:
Adbucks

A small platform the focuses specifically on the adult vertical. There is not a lot of traffic here, but it is inexpensive and of decent quality. In total, about 20 million impressions per day. We would recommend you use this platform not as the main one, but as an additional channel for promotion.
General information:
Summary of 18+ ad networks
| | | | | |
| --- | --- | --- | --- | --- |
| Name | Available models | Ad formats | Targeting options | GEO, coverage |
| ExoClick | CPM, CPC, SmartCPM | PopUnder, ClickUnder, push-notifications, banners, direct links,pre-rolls, sliders, mobile ads, native ads, teaser ads, interstitial ads | GEO (country, separate region), operating system (Android, iOS, Windows Phone), device type (smartphone, tablet, smart TV, desktop PC), Wi-Fi or 3G connection, mobile operator, browser | the whole world, but works best for TIER1 countries. Most sites are entertainment and 18+ websites. |
| AdXXX | CPM, CPC | ClickUnder, push-notifications, banners, native ads, mobile ads, teasers | connection type (mobile internet, Wi-Fi), operating system, GEO, browser, etc. | the network is represented in 180 countries, traffic is purchased from entertainment and adult sites |
| PlugRush | CPM, CPC | push-notifications, banners, PopUnder, native ads | browser, operating system, GEO, retargeting, connection type, mobile operator, device type | all regions are covered. But it is best suited for purchasing traffic for the USA, Italy, Spain, France, India, Germany, Russia, Great Britain, Canada, Vietnam, the Netherlands, Thailand, Australia, Portugal, Sweden, Poland, South Africa, Malaysia, Belgium |
| TrafficHunt | CPM, CPC | banners, push-notifications, mobile ads, teasers, native ads | GEO, browser, device type, connection type, Internet provider, language, operating system, display time | any, but the focus is on TIER1 countries |
| EroAdvertising | CPM, CPC, FlateRate | PopUnder, ClickUnder, banners, Direct Link, pre-roll, native ads, mobile ads, IPTV\Console, video ads, full page ads, intext ads, teasers, etc. | GEO, language, device type, operating system. It's possible to launch a campaign on a single specific website | more than 190 countries and other territories |
| JuicyAds | CPM, CPC | PopUnder, ClickUnder, banners, mobile ads | device type, GEO, operating system, connection type | any, the network is primarily focused on adult traffic |
| TrafficFactory | CPC | banners, mobile ads, PopUnder | GEO (country, region, city), device type, operating system, browser, connection type, Internet provider | any, traffic is directed primarily at Latin America and the English and Russian-speaking part of the Internet |
| 50onRed | CPM, CPC | in text, display advertising, e-commerce, full page (CPV) | GEO, device type, operating system, connection type, traffic quality | any, but the focus is on English-speaking TIER1 countries |
| Pushy-Ads | CPM, CPC | push-notifications, native ads, banners, mobile ads | GEO, device type, browser, connection type, Internet provider, etc. | any |
| AdXpansion | CPM, CPC | – | – | – |
| Adamo Ads | CPM, CPC | banners (displayed, fixed), PopUps, PopUnder, ClickUnder, video ads, mobile ads (InApp, banners, PopUnder, ClickUnder, video ads, mobile ads (InApp, banners, PopUnder, push-notifications, redirect) | connection type, mobile operator, IP, GEO, device type, display time, operating system, browser, browser language | any, but the focus is on English-speaking TIER1 countries |
| PopAds | CPV (cost per view) | PopUnder, PopUp, TabUnder, TabUp | key word, GEO, display time, operating system, device type, screen resolution, etc. | any, but most of the traffic comes from North and Latin America, Western Europe, Turkey, North Africa, South-East Asia, Australia, Japan and South Korea |
| Traffic Shop | CPM, CPC | banners, PopUnder, native ads, slide banners |  GEO (country, city), browser, language, frequency of display, IP address range, display time | any |
| TrafficJunky | CPM, CPC | banners, mobile ads | device type (desktop, mobile, tablet), key word, connection type, Internet provider, sex, display time (day or night), frequency of display | any |
| Etology | CPM, CPC | banners, video ads, native ads (InText, text blocks), PopUnder, PopUps, mobile ads | GEO, frequency of display, type of website | any |
| TrafficStars | CPM, CPC Smart CPM, CPMV, DCPM | banners, PopUnder, native ads, push-notifications, video-sliders, pre-roll ads, full page ads | language, device type, operating system, browser, key words, IP range, connection type, mobile operator. There is a neural network that independently learns and optimizes your campaigns | any, most traffic comes from TIER1 countries (Western Europe, English-speaking countries), Eastern Europe, the CIS countries, Latin America, the Middle East and South-East Asia |
| Zeropark | CPV, CPC | push-notifications, PopUps, domains (the user is redirected to the landing page when they incorrectly enter the URL of the parked domain) | GEO, device type, connection type, mobile operator, browser, operating system, key words | any region, including exotic countries |
| Adbucks | CPM, CPC | banners, mobile ads | GEO, operating system, connection type, mobile operator | any |
Free adult traffic sources
It is possible to attract traffic for adult affiliate programs for free. This is natural SEO traffic from search engine results. Suitable for webmasters who have managed to promote their blog or website well. Feature articles with organically inserted links will allow you to attract a motivated audience while spending only a modest summ (after all, we spend time writing an article or buying it, hosting is also worth something).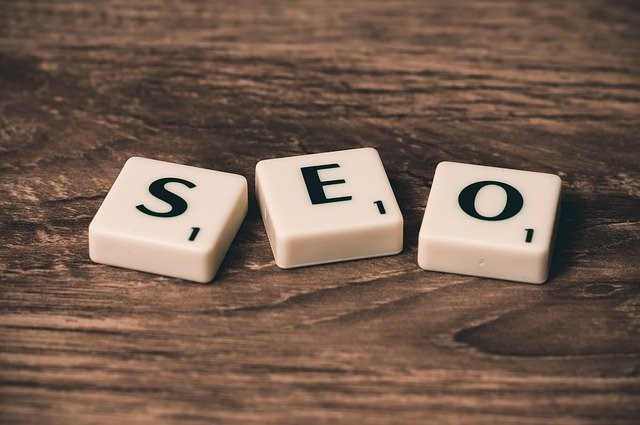 When compiling semantics, you can use the following queries (for TIER1 countries):
An alternative option is to promote dating affiliate programs through groups in social networks, forums. Facebook, Vkontakte and other social networks, despite the fact that they do not approve of adult advertising, allow the creation of such groups, where you can leave natural links.
Once again, I repeat, free sources of traffic are viable only(!) if you already have your own website, promoted group or profile on social media. Promotion from scratch is expensive and time-consuming. It takes at least six months from registration to getting to the top. And that's provided that you post new and original high quality content daily. A second-level domain and paid hosting is a must. For a website to be profitable, you need at least 20-30 thousand impressions per day. And even then you won't reap the same fruits as if you were using paid sources.
FAQ
1. Is there any native traffic in the adult segment?
Native ads show great conversion rates when used to promote adult dating offers (one night stands or webcams). Creatives organically fit into the content of entertainment portals and porn sites. But when preparing a creative, of course, you need to use different approaches.
2. What free adult traffic methods work in 2020?
Promotion through your own website always works, but it is important that the topic be close to the target audience. It can be a blog about relationships, betting, sports, active recreation (extreme sports, tourism), fashion, an entertainment site, etc. Attracting traffic on dating sites and forums works great. Create a profile, start chatting with several users, then suggest switching to another platform by leaving the affiliate's link. Let me remind you that free sources take a long time and extremely effort-consuming.
3. What source of adult traffic would you recommend for an affiliate marketing beginner?
I advise you to start working with regions where there is less competition. For example, to drive traffic to Brazil, Sweden, Denmark, India, the Netherlands. There are not many affiliate marketers working here while the demand is pretty high – around millions of potential visitors.

You should be looking for an easy set-up, a fast launch and low competition. If you want a large grid, try TrafficStarts. They have an AI system that will help you optimize your campaign. They can't boast the biggest traffic flows but they do have an easy set-up and a lot of useful tools. The competition and the cost-per-click are low while the quality of the traffic is high. All that is nice for a beginner.
4. What is the best source of adult traffic for India?
Large networks are best suited for such a task: Zeropark, TrafficStars, PopAds, TrafficJunky. They will generate a lot of traffic, in contrast to small grids that focus mainly on the TIER1 countries or only on North America.