Almost all affiliate marketers are in a state of constant searching. Some look for new trackers, ways to improve monitoring and analytics. Other are in search of new quality traffic sources. Still others strive to increase their level of knowledge in the field via educational programs. But absolutely all of them are always looking for new attractive affiliate programs to earn money. After all, it is advertisers who pay us, everything else is just an additional toolkit.
If you're on board with this idea, then allow the Leadbit team to present you with a list of the best affiliate programs. We've amassed and sorted the most suitable offers in regards to category, payouts, verticals, GEOs and many other factors. Affiliates are guaranteed to find their perfect affiliate program on this list.
What's an affiliate program?
In a broad sense, an affiliate program is a cooperation method when a seller distributes their product with the help of an intermediary. In affiliate marketing, it's also a sort of cooperation, but the endgame is getting a lead. Getting a lead doesn't necessarily mean selling a product, there's many other variants. The essence of it is that the affiliate drives traffic to the offer and the advertisers pays the former for every user that performs a specific action.
The bigger the traffic flow the more leads you get. But bear in mind, that the correlation isn't always direct.
If you mis-identified the target audience, it will leave the offer page without performing the target action. And out of tens of thousands of users, not one will become a lead. But if the affiliate drives quality traffic, which in this case means relevant to the offer, then a considerable part of the attracted users will transform into leads. That's why affiliate programs often specify their TA themselves. They also mention certain restrictions, for example, in relation to GEOs, attraction methods, calls to action and pre-landing pages.
Some affiliates attempt to bypass these restrictions. But in no way is this a good idea. After all, these rules were put into play to help the affiliate in the first place. If the latter ignores them, they'll end up attracting an audience that won't pay off. They'll drain their entire budget for nothing.
Types of affiliate programs by topic
All affiliate programs are divided into verticals and sub-niches. In short – by topics. Affiliates often work with multiple verticals simultaneously, promoting affiliate programs from similar categories or even ones that have nothing in common at all. While some prefer to stick to a single vertical. Naturally, by choosing this option you inevitable miss out some "tasty" affiliate programs. But on the other hand, the affiliate will always work with a very familiar topic, one where they know all the ups and downs. And they can pick out the correct creative, call to action and targeting settings for any offer with their eyes closed.
Let's go through the offer categories:
Dating. One of the currently most popular verticals. It's made up of affiliate programs from different dating websites. The focus can vary, from mainstream – usually these are social networks and similar resources – to adult offers (escort services);
Finances. In this vertical you will find the affiliate programs of loan institutions, micro banks, investment projects. It also often includes various cryptocurrency, crypto exchanges and ICO affiliate programs;
Nutra. The pharmaceutical business as it is. But not regular goods and services that are commonplace in the mainstream market. Here, you can often encounter offers of innovational products that either can't hope to compete with their counterparts due to poor brand awareness or aren't aimed at a mass audience. The vertical is often subdivided into beauty nutra and health nutra;
Gambling. The entire vertical is made up of online casinos and bookmaker offices. Often, it's a 2 in 1 package. You can also encounter exotic offers, say, a website that works like a casino but sells skins for a specific video game;
Gaming. There are two large groups in the vertical – full-fledged desktop games and smartphone apps. But once you take a closer look, you'll see that apps make up to 90% of this market. This is also true for our own partner network;
Sweepstakes. Different kinds of contests and quizes. To take part, people are usually required to register and deposit a certain amount of money. The minimum winning amount differs depending on the offer. It can be just 10 bucks, or could be a brand new iPhone;
Adult. More of a category than a separate vertical. Anything that's 18+. It can be part of an array of verticals. For example, dating, nutra or gaming.
Payout models
When classifying programs for making money on the Internet, verticals is but one way to do it. There's another, that focuses on a no less important aspect – the payout models. What exactly do you get your reward for. After all, a user just following the affiliate link doesn't make them a lead just yet.
CPL/PPL. A well-paying model. You get paid for each "complete lead". By which we mean a user that registered with the system and left their contact info. It's actually a pretty basic model that may or may not involve additional verification measures;
CPS/PPS. Payment per sale. Don't think this model is used only by affiliate programs that deal in physical goods. "Sale" implies a one-time purchase of a product or a paid service. There's rarely any additional reward for subsequent purchases. Plus, the product is usually something you don't buy twice. For example, a book of a specific author;
SOI/DOI. A model when you get paid for users registering. This is a general term, it can mean filling out a form or a loan application. The main difference of the SOI model is that the client doesn't need to verify their contact info for the affiliate to get paid. Whereas, the DOI model requires exactly that. The most widespread subtype – registration verification via email;
CPA. The more generic model, payment for a specific action. This often implies the user buying a bonus, paid subscription, making a deposit, registering. Also the go-to option when it's hard to fit the offer into one of the above-mentioned models. Consider it a sort of universal model. Many projects use it (the action being the user making a deposit);
COD. A very convenient model for the client, not so much so for affiliates or webmasters that drive traffic through their own site. In this case, the latter get their money once the client receives their order by mail. Since that's when they pay for it. Which means, it'll take a while for the affiliate to get paid;
Direct sale, a CPS subtype, but used when there's only a single product being promoted. Mostly used by nutra offers .
That's all for our basic introduction to affiliate programs. Now, on to talking about ways to make money on them. More accurately, about the top offers in each vertical. So, without further ado – the best affiliate programs.

Video About the Best Affiliate Programs for Passive Income
Top 5 affiliate programs with the highest payouts
The payment size depends on several factors. First of all, on the audience level. Affiliate programs that focus on TIER 1 countries pay considerable more that those that opt for TIER 3 countries. But it also means you need to put in the extra effort when picking traffic source, not to mention that you'll need a bigger budget. The audience level depends on the GEO.
The second aspect that affects payouts is the type of lead confirmation. SOI is cheaper than DOI. But finding a client for the latter is many times more difficult, which means the conversion rate will drop.
The vertical also matters. Payments per deposit in financial offers are often considerably higher that payment per lead in adult offers. But how many people take out large loans or make massive investments? There's a lot fewer of them than those out for hot 18+ content. Which means getting such a lead is considerably harder.
Therefore, it is not always worth chasing an expensive affiliate program, good earnings can be found in any given one. The crucial part is to plan your strategy correctly.
TURMERIC TOTAL BOOST

A popular nutra affiliate program. It sells a product that enhances the immune system, relieves pain of any nature and has an anti-inflammatory effect. And is 100% natural. Can be presented as a healthy painkiller or an immune system-enhancing supplement with an analgesic effect. All this makes designing your pre-landing page very simple. Overall, in the nutra vertical there are a lot of "fat" affiliate programs and this is a great example of one. And unlike many similar ones, this one focuses on different GEOs. Albeit, all of them being TIER 1, so knowing how to work with these regions would be useful.
model – SS;
payout – $81. Regardless of the region. Which can be considered both a pro and a con. Still, traffic from Australia will still be cheaper than from the UK;
GEO – multiple. Like we already mentioned, these are TIER 1 countries. Great Britain, Italy, France, Spain, Canada, Netherlands, Australia, Denmark, Norway and others;
allowed sources – ad networks, your own resources, sources based on contextual ads and others;
prohibited sources – fraud, bots, non-target users from GEOs not on the list.
NZT-48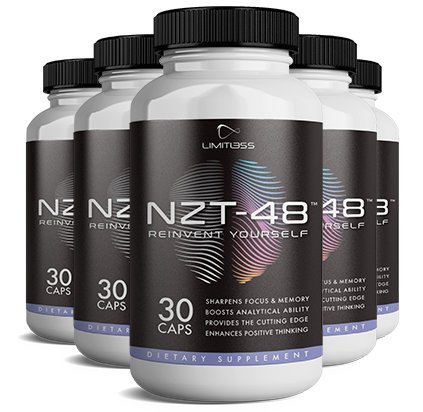 A copy of the famous drug from the film "Areas of Darkness". After the success of the motion picture, all brain pills became incredibly popular. Especially in the US. Basically, this product is similar in effect to Brain Plus IQ, which served as inspiration for the movie's miracle pill. Nothing supernatural, but the drug really does have an active effect on the work of the brain. Which is why it receives mainly positive reviews. Besides, keep in mind that the placebo effect is also more than present here.
It is not surprising that the affiliate's program GEO is rather narrow, after all, the movie isn't all that known outside of the States.
model – SS;
payout – $100;
GEO – the US exclusively. But the country itself isn't divided into key regions (states, cities);
allowed sources – white-hate traffic from this GEO. Email ads, contextual ads, AN and SEO promotion are allowed;
prohibited sources – traffic from questionnaires, fraud, blatantly irrelevant users. Users that come from a landing page with clearly distorted facts. As well as clients attracted through SMS ads.
FUCKBOOK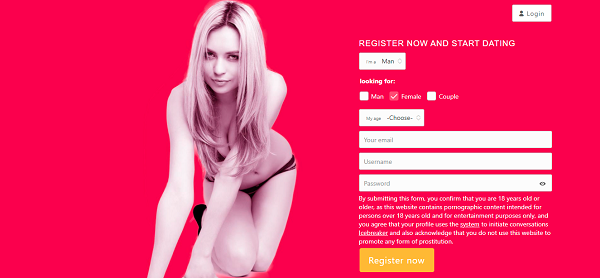 An adult clone made in the image of the world's top social network. Category: dating with a strong emphasis on adult content. That's why the affiliate program aims specifically at males over 18.
This project has been around for quite a while, many affiliates had time to work with it. For those specializing on dating, this is a great and lucrative option. But there's a twist – decent payouts are only issued for traffic from TIER 1 countries. The rewards for the other GEOs are underwhelming, to say the least. Then again, this is also an advantage, since it implies that the affiliate program works with multiple GEOs, allowing you to launch 2-3 similar ad campaigns to reel in different sorts of traffic.
model – PPT;
payout – depends on the GEO. For the US – $64, while for Argentina it's $40. Philippines and Mongolia will get you $12;
GEO – more than 30 countries from all over the world. From the United States and Britain to Kenya and Cambodia;
allowed sources – various ANs, your own projects, email ads;
prohibited sources – you get a list of 20+ taboo countries. Artificial leads, fraud, Snapchat traffic.Standard fake social media accounts that lure users to the website a also a no-no.
VR FUCKDOLLS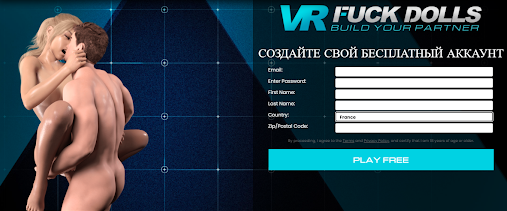 An adult gaming vertical entry. A browser game that can be played in VR. Such projects are becoming increasingly more popular. Standard adult gives way to gaming, which is all the more suitable to take on the form of a mobile application.
This project has consistently high payments in almost all 1st and 2nd world countries. But that doesn't mean it won't accept traffic from TIER 3 countries. Still, some countries (among them are India and Indonesia) are taboo. And that cuts off roughly half the channels for affiliates working exclusively with TIER 3 countries.
Separately, it should be said that the hold in the affiliate program is almost twice as high as the standard one – 28 days. You shouldn't count on quick payouts. But then again, the affiliate program pays regularly.
model – CCS. This type involves the user entering their credit card info into the system. They don't need to make a purchase;
payout – $56 for almost all TIER 1 countries, no exceptions. A little less for 2nd world countries – $42. And rewards for traffic from all other allowed regions ranges from  $16 to $24;
The GEO includes the main TIER 1-2 countries. And also a couple of dozen other countries;
allowed sources – anything except blacklisted countries. There are unexpectedly many of them, but they all belong to the third world. There are no bans on premium traffic;
prohibited sources – cheating and fraud, as well as any type of social media traffic. Especially, Facebook.
CYBERSLUT 2069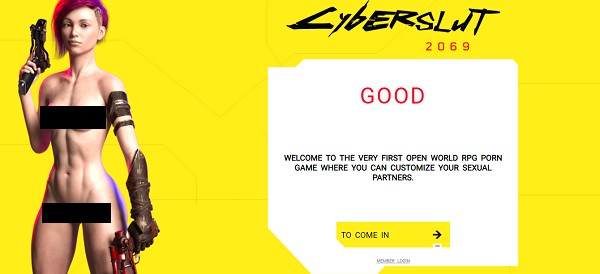 Continuing the topic of adult gaming, we immediately have another top representative. This is direct evidence that the vertical is on the rise. Indeed, the largest payments are no longer issued by finance offers (there's just not enough high-paying affiliate programs there) but rather by nutra and adult gaming ones.
This game is based on the fictional game universe of the same name by CD Project Red. And it exploits the characters and the plot of the original game itself quite well. And considering that Cyberpunk has sold over 10 million copies,  you can count how many potentially warmed up target audiences there currently are around the world. And the affiliate program's landing page is, frankly, well-made, a video sequence, background music, a questionnaire – everything is top-notch.
model – CPS;
payout – from $12 to $56. Depends on the traffic level. Europe and the US will get you the highest payout;
GEO. Again, almost all 1st and 2nd word countries. While 20+ 3rd world countries are taboo;
allowed sources – all ANs or your own websites;
prohibited sources – cheating, double registration, chargeback.
Top 5 CPA affiliate programs
This sector is largely represented by various gambling and betting affiliate networks. But we'll cover similar offers on this list eventually, so for now we're mostly going to talk about other ones. Technically, CPA payouts are often higher than those of other models. After all, the advertiser is already guaranteed to get his cut from the lead. And they're often left in the red, since the deposit size is smaller than the affiliate's paycheck. The logic is simple, the client is highly likely to make subsequent deposits, ones the advertiser can keep all to themselves.
BLONDATES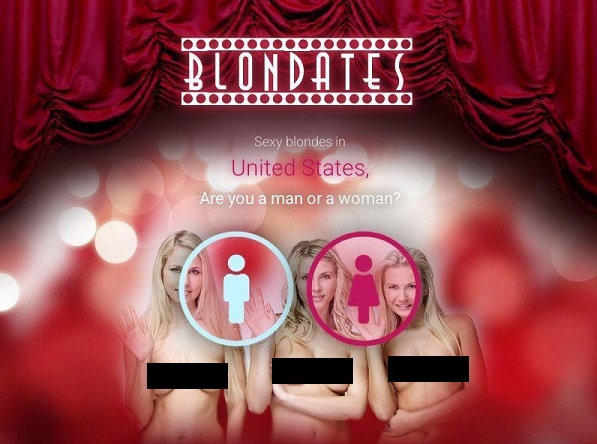 A popular affiliate program that positions itself as a white-hat dating offer. When in reality, everything's quite cut and dry. So it's best to slap a 18+ sticker on your pre-landing. The offer uses 2 models, payment per email registration and per deposit. Focuses mainly on TIER 1 countries, but offers for other regions also pop up often.
A distinguishing feature – all traffic from Ans is banned. Which automatically incapacitates most affiliate marketers. Therefore, this offer is suitable only for those who specialize on online mailing lists.
model – CPA;
payout – $20 per deposit, $2.08 per registration;
GEO – USA, England, Australia, Canada and New Zealand;
allowed sources – email and mobile ads;
prohibited sources – all types of ANs, bot traffic.
ROBOCASH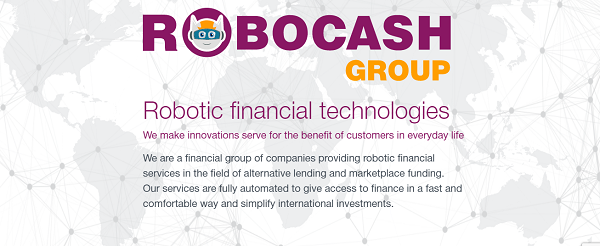 This company operates in the financial sector, is engaged in both mediation and direct credit services. It also serves as an investment platform for credit assets. But in their offers, the focus is predominantly made on loans. Decent payouts, considering their lending conditions are pretty flexible, which is why the conversion rate is often quite high.
A notable feature is the strict age limit. Higher than for adult offers – 21 years old. This is typical for almost all financial offers.
model – CPA;
payout – $24;
GEO – the Philippines exclusively;
allowed sources – ANs, mailing lists, personal websites, SEO promotion and toolbar. As well as social media or Youtube traffic;
prohibited sources – fraud, spam and motivated traffic. The affiliate program has a zero tolerance policy for the latter – if you drive motivated traffic, expect a permaban to come your way.
SAMSUNG S10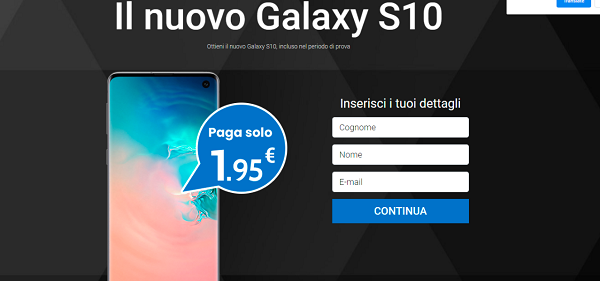 A typical device and cash prizes sweepstakes. Stable and solid payments, a well-developed funnel. However, without a pre-landing, your conversion rate will be close to zero, the traffic will have to be pre-warmed up.
Basically, this is a run-of-the-mill short-lived project that is constantly changing itself. From smartphone giveaways to cash prizes. So it's best not to include any specific details in your pre-landing page.
model – CPA;
payout – $17.5;
GEO – Italy exclusively;
allowed sources – the affiliate program prefers email ads, AdWords and Facebook traffic. But you're free to use AN traffic too.
prohibited sources – motivated traffic and adult content.
JULIADATES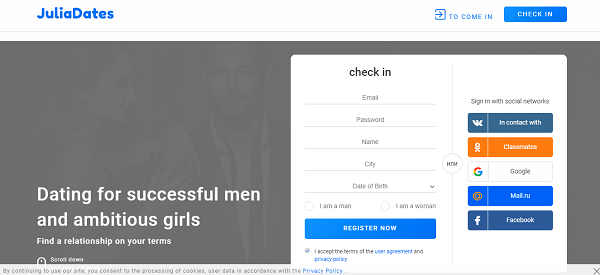 A dating affiliate program focused exclusively on Russia. And one that has decent payouts for its region. The project was launched in 2021, but despite that managed to gain an impressive coverage. And it gets 703 thousand unique visitors every month, which is a very impressive number for a dating offer specializng on a single country.
Distinguishing features: the affiliate program doesn't particularly take kind to contextual ads. So, that's definitely a non-suitable way to drive traffic to this offer.
model – CPA;
payout – $47;
GEO – Russia;
allowed sources – ANs, email ads, SEO promotion (preferably Yandex, not Google);
prohibited sources – motivated traffic, adult content. Teasers and Popups are not allowed.
Video About Earning From Affiliate Programs in the Dating Vertical on the CPA Model
FREEZL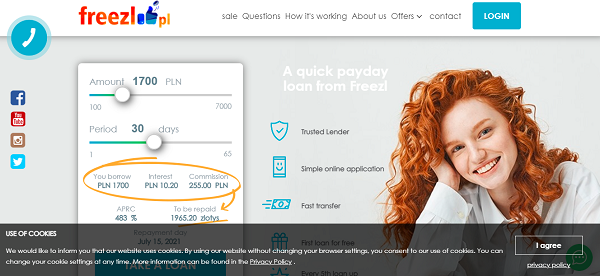 A Polish lending institution that issues small loans with little to no confirmation. Convenient for those with a low credit rating. The company avoids formalization and bureaucracy as much as possible, so it issues loans up to 1,000 euros literally within an hour. Something that is, naturally, impossible in bigger banks.
The project focuses on multiple countries simultaneously, this specific offer is tailored for Spain. The company doesn't use affiliate marketing to enhance its positions in its own region.
model – CPA;
payout – $25;
GEO – Spain;
allowed sources – ANs, including teasers. SEO promotion, social media traffic and email ads are also allowed;
prohibited sources – doorways, cashback – strictly forbidden. There are also certain restriction in regards to adult content.
Top 5 CPL affiliate programs
Affiliate programs in this area are distinguished by low payouts. But this balanced by how easy it is to get a lead in the first place. When working through the SOI model (non-verified registration), the conversion rate surges compared to CPA. Plus, you can easily focus on a cheap TA. Even if they don't have a lot of money to spare, the registration procedure itself doesn't cost the client anything, which is why they usually go through with it.
THATRUSSIANGIRL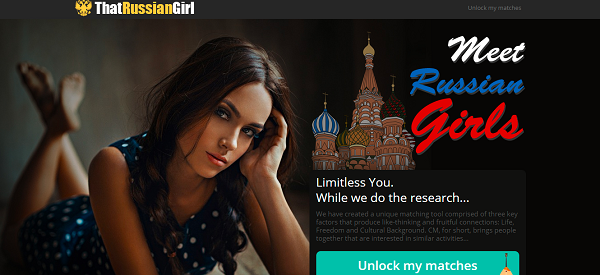 Mainstream dating with a wide coverage of the first world countries. Considering that Russian girls are in demand in Europe both because of their appearance and personality, finding suitable traffic won't present a problem. Plus, for a SOI offer, the payments are pretty high. But the audience isn't cheap either.
model – SOI;
payout – $3.2;
GEO – USA, Canada, South Africa and a couple of European countries;
allowed sources – practically all traffic, including push notifications and Popunder ANs;
prohibited sources – fraud and bots.
MONEYCAT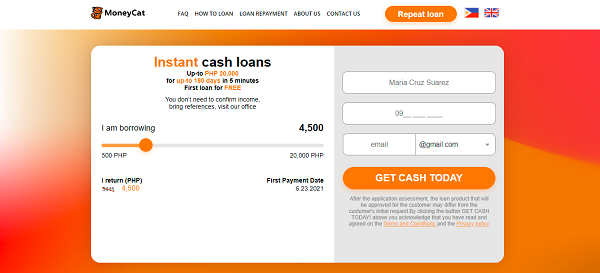 This is a relevant affiliate program that launched a new offer in conjunction with the launch of a new branch in the Philippines. Quick loans, low interest rates the first time around – all the features are here. The company is multinational, but this specific offer is aimed exclusively at the Philippines. There's also an offer for Vietnam, as well as Britain but the project promotes that one itself.
model – CPL;
payout – $5.6;
GEO – Philippines;
allowed sources – social media and AN traffic, personal websites, contextual ads;
prohibited sources – doorways and Popunders (due to the latter annoying users).
EMMASMADCHEN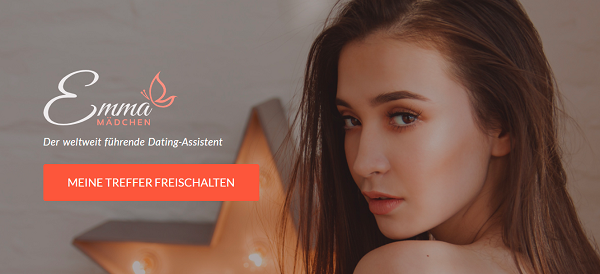 A German dating affiliate program that works only in the specified GEOs and only in German. Which means the creatives also have to be aimed at these country and in German. But that's not the worst of it, you can manage to design a creative without language skills, unlike a good landing or pre-landing. Google translate won't cut it either. Which is why the affiliate program pays well, but poses a certain challenge.
model – SOI;
payout – $3.2;
GEO – Germany, Austria and Switzerland;
allowed sources – almost any, even doorways and adult content;
prohibited sources – only cashback and bots are prohibited.
MAZILLA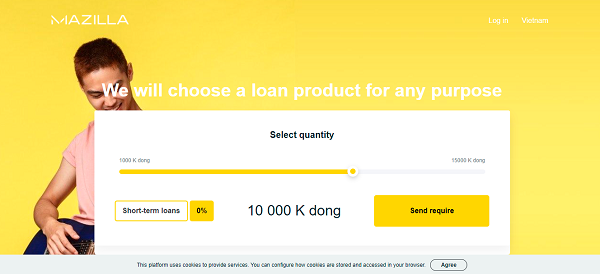 An excellent finance affiliate program. The payouts are small, but there are almost no restrictions regarding traffic from Vietnam. And, as you can tell, getting such traffic won't be expensive. The hold is only 5 days, stable payouts with no minimum threshold.
model – CPL;
payout – $0.4;
GEO – Vietnam;
allowed sources – any except the taboo ones;
prohibited sources – doorways, spam and fraud. Aggressive, misleading ads. Popunders and push-notifications are also banned.
JOLLY.ME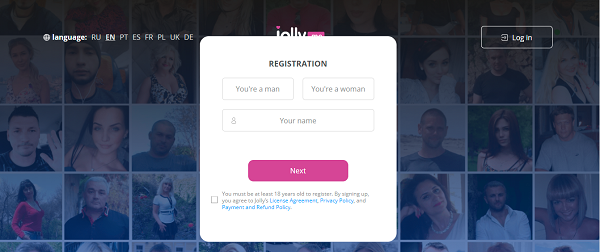 A multilingual and multinational dating project. Distinguished by its stable growth both in terms of audience coverage and the number of offers. Many affiliates have worked with this affiliate program – it's like the golden mean between payouts and audience level. For a SOI program that focuses mainly on traffic from the CIS region, the payout is pretty generous.
model – SOI;
payout –$0.32-1.36 depending on the region;
GEO – almost all countries of the CIS region and some Eastern European ones;
allowed sources – ANs, including teasers, social media, even brokered channels, but no adult content;
prohibited sources – in addition to standard restrictions, the affiliate program has a negative stance on email ads.
Top 3 weight-loss affiliate programs
A promising and demanded nutra subniche. Though a fair part of it is filled with gray-hat offers. And many Ans refuse to work with such offers, at least until they receive the product's full composition from the advertiser. Which is why picking out a quality affiliate program can get tricky.
A detailed review of the top 15 weight loss affiliates.
OSLIM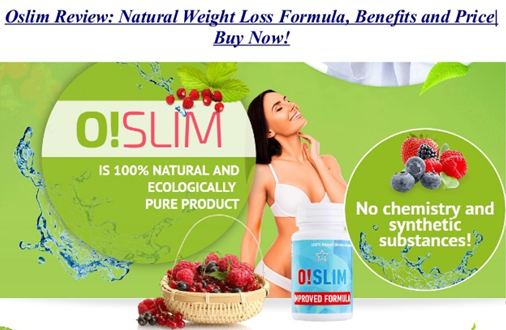 An affiliate program promoting a natural weight loss product. Harmless, effective – but very expensive. That's why the payout is so high. You'll have to really think your ad campaign through, present this method from an attractive side. And focus exclusively on the premium segment. A product like this only works with a warmed-up audience.
model – SS;
payout – $110;
GEO – TIER 1 countries;
allowed sources – any;
prohibited sources – spam and bots.
UNITY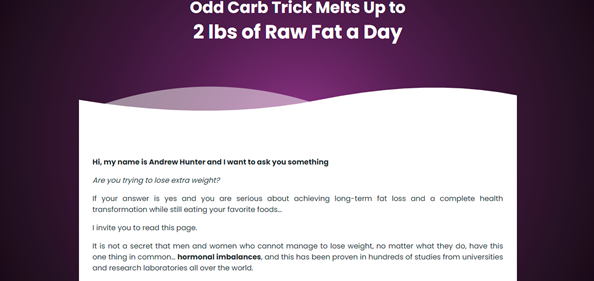 Another weight-loss TIER 1. But this one isn't as expensive, one pack will cost you $69. And the affiliate's reward exceeds the product's cost. Naturally, the company expects the attracted users to make subsequent purchases, since one pack lasts exactly 30 day, while the whole course takes 6 months.
You're allowed to promote your landing page with the help of various services, almost everything is allowed. Though since the offer specializes on Europe and the US, your hands are still technically partly tied.
model – SS;
payout – $81;
GEO – Europe, USA and Canada;
allowed sources – all;
prohibited sources – fraud and motivated traffic.
GLUCAFIX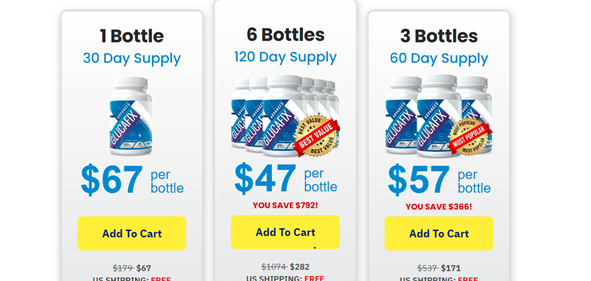 An affiliate program that utilizes standard ad features. Regular pseudo-promotions on the landing page, limited offer discounts. A good description and a decent warranty policy. Not exactly the top 10 of the vertical, but more than adequate. The landing page itself converts well, just make sure to drive enough potential leads to it. But as usually the case is, you'll be working with a premium-level audience. And that often means either expensive contextual ads or Facebook. And, naturally, Ans with a great set of tested platforms. It's up to the affiliate to decide which option is best.
model – SS;
payout – $81;
GEO – Europe, USA, Canada;
allowed sources – no restrictions;
prohibited sources – motivated traffic and cashback.
Top 3 affiliate programs for men
While females are more readily hooked in by weight-loss and beauty-care, the attention of men can be caught using potency-enhancing products. With the right advertising campaign, finding a large audience is not a problem. Testosterone-increasing products are also in demand. The category partially overlaps with adult content, so it often uses mixed traffic. But not all affiliate programs approve of this, be careful. Even though, the simplest strategy is to drive traffic from adult dating websites to potency-enhancing drug offers. Or from similar services. It's usually the case that adult dating and potency nutra projects are partners.
TESTO SUPPOR
An affiliate program with a lot of offers for various GEOs. There's almost always 3-4 active offers. You can work with a particular one or drive traffic to all of them from a single ad campaign. Basically, the only differences are the drug's version and the GEO. But all the regions are about the same level. Therefore, it's not hard to tailor one universal ad campaign for a specific ad network. And then all that's left is to make little edits, swapping offers like gloves. It's quite convenient when you use your AC to work with more than one program.
model – SS;
payout – $100;
GEO – all the premium regions;
allowed sources – everything except email ads;
prohibited sources – spam and fraud.
MALE DOMINATOR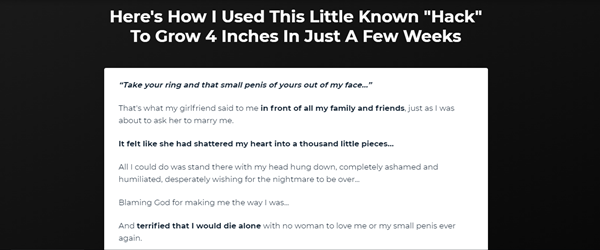 A small affiliate program trying to promote its manhood-enhancing drug any way it can. And that's not an overstatement, there aren't even any GEO restrictions. Which means you can get your payout even for a cheap lead from India. Of course, with such a flow, you will have near-zero conversion rates. But that doesn't mean it'll leave you in the red, considering the cost of premium traffic. Plus the payout is more than decent.
model – SS;
payout – $63;
GEO – all;
allowed sources – any;
prohibited sources – motivated traffic.
ALPHA XTRA BOOST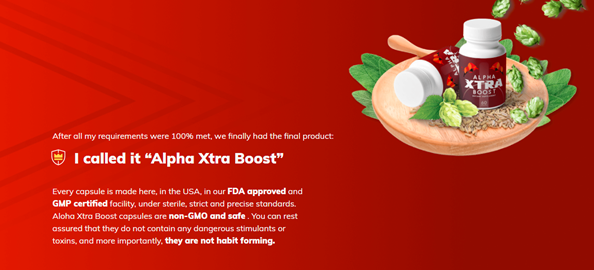 Another potency-enhancing offer. A proper story-style landing page, a reasonable price, discounts and promotions. Everything selling content should have. There's nothing really unique about this affiliate program. But it got to the top thanks to its stability and affiliate loyalty.  Therefore, the main feature of the company is honesty with its partners. And that's a significant indicator in our line of work.
model – SS;
payout – $63;
GEO – 5 1st world countries. Australia, USA, Canada, UK, New Zealand. The payout is the same regardless of GEO;
allowed sources – ANs, social media traffic, your own websites, SEO promotion. Even cashback is acceptable;
prohibited sources – SMS ads.
Top 3 casino and bookmaker affiliate programs
Gambling and betting is a vertical that at one time seriously sacked in terms of popularity. But over the past 3-5 years has been actively getting back into the affiliate marketing game. There's never a lack of gamblers. And what's convenient – gamblers are always willing to spend money, be they solvent Scandinavians or residents of TIER 3 countries. And while they're never going to dip into their purses for expensive online goods, much less expensive nutra products, the chance to win more is always incredibly seductive. Making money off the gambling vertical has a specific set of features. Which is why it isn't the best choice for beginners. But for experienced affiliates, this is one of the most profitable sectors. Affiliates working with gambling offers often reach ROIs of 150%.
Read more about affiliate programs for beginners in the review.
PARIMATCH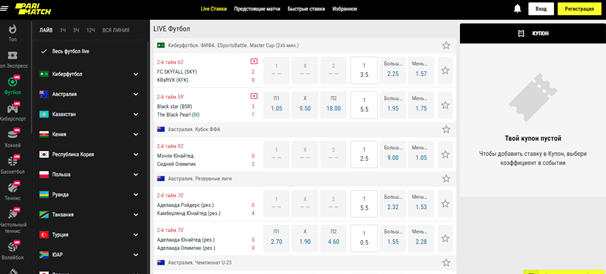 It is a large, if not the largest, one of the best gambling projects in the CIS region. Gambling in general is incredibly popular in this GEO. And the residents of Russia, Ukraine, Belarus and so on are always ready to gamble away whatever they got.
PARIMATCH's targeting is very narrow. All affiliate offers are focused on one or several CIS countries. But to compensate the sheer number of events to bet on is insane. Clients can bet on football, UFC or even esports like DOTA 2. During major eSports events like International, the website is absolutely overflowing in visitors.
Excellent articles and landing pages are great at motivating the client to turn betting into their main source of income. If they're lucky enough.
model – CPA;
payout – $25-65 depending on the region;
GEO – the main countries of the CIS. Most often, Russia, Ukraine, Kazakhstan;
allowed sources – email ads, SEO promotion, ANs, social media traffic;
prohibited sources – doorways and adult content.
ONE CASINO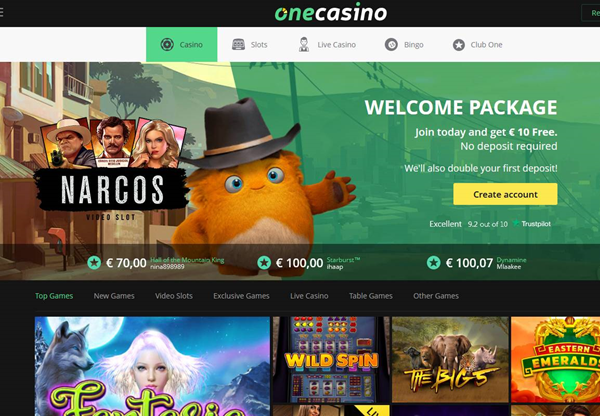 The resource has amassed a colossal number of slot machines and also offers classical gambling games. But slots are the project's core. The website's coverage is impressive, but it's banned in many countries (along with all the other gambling websites). So don't forget about cloaking. The project can boast nice conversion rates and rewards per lead. Even with a half-baked AC, the project itself is great at converting traffic into leads. Especially since all you need to do is get the user to verify their email. That's why affiliates usually jump at any offer this program sets out .
model – DOI;
payout – $14.5;
GEO – main European countries + Canada;
allowed sources – SEO promotion, ANs, email ads (after a manager checks it), Twitch;
prohibited sources – SMS ads, Popups and Popunder. Push notifications and adult content are also not allowed.
LEOVEGAS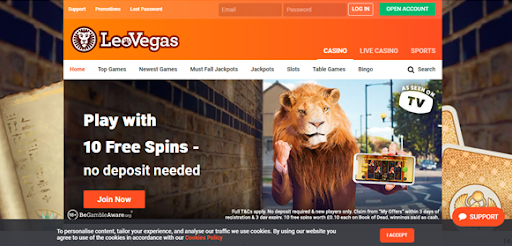 A serious project working exclusively with TIER 1 countries. Long hold – 30 days, nice terms for reliable partners. Which means that as soon as after 10 deposits, the hold can decrease to 3-7 days.
The project itself is mainly focused on slots and has amassed an impressive collection of them. Yes, it's a multifunctional platform – it also has a classical casino section, card games, even sports betting. But we recommend to place the emphasis in your creatives specifically on slots. They are the company's stock in trade, as well as the gambling element it's most known for
When setting your AC up, it's best to target exclusively highly solvent users. Yes, it'll cost a pretty penny, but you'll also filter out useless clients. Plus, the payment per deposit is very nice – every click is worth it.
model – CPA;
payout – $150;
GEO – Canada;
allowed sources – ANs, social media traffic, contextual ads, native ads;
prohibited sources – fraud, targeting underaged users and those without a stable source of income.
Top 5 gaming affiliate programs
This vertical should be conventionally divided into two main groups. The first is adult gaming, the second – pay-to-win apps. And if we talk about the number of "entries" in the vertical, then adult gaming is hands down in the lead.
The problem lies in the fact that most In-app ANs forbid promoting adult content. That's why you're forced to learn a few tricks. But on the other hand, many modern ad networks promote gaming offers just fine, and the share of their mobile traffic often reaches 60-70%.
Gaming, like the previous vertical, is better suited for affiliates with some experience. Beginners may encounter some difficulties. But still, you can technically start with gaming offers, unlike gambling, which will eat a newbie alive.
MANGA.GAME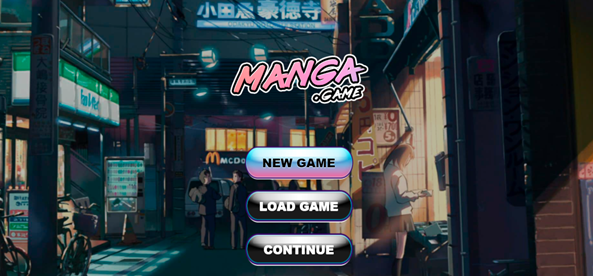 An interesting affiliate program that hovers between regular and adult gaming. There's nothing openly pornographic in it, but fanservice is off the charts. Just like all similar apps, the game makes money off of paid features, while remaining free-to-play. That's why the affiliate is paid according to the SOI model. And this affiliate program has some of the highest payouts for such a model. At the same time, users need to link their credit card when registering, but you can play for free for 2 days and not feel the need to buy anything. Because of all this, the conversion rate is quite high. Users aren't afraid to link their card when they aren't immediately charged for it.
model – SOI;
payout – $20;
GEO – USA, Canada, Britain, Australia and other TIER 1 countries;
allowed sources – all sources, including adult content;
prohibited sources – any form of fraud.
ADULT GAMES SMARTLINK

An affiliate program with a long list of allowed countries, low limits and barely any traffic restrictions. The company is a standard online collection of paid erotic games. Its unique feature is that it has 3 reward stages. The first – when the user registers, the most modest payout. Next, when they link their card and the final one when they purchase a game. You can tailor your AC for all 3 actions at once or just for registering. In which case you can go ahead and drive cheap traffic, completely compensating for the low reward with basically free clicks.
model – SOI/DOI/CPA;
payout – $1/8/32-60;
GEO – the whole world with some restrictions. Among them – Brazil, Egypt, several countries of the CIS region.
allowed sources – all ANs, social media traffic, your own blogs and full-scale websites. Mailing lists are acceptable but it's best to just target mobile users;
prohibited sources – Popups and Popunder.
EXCLUSIVE ADULT GAMES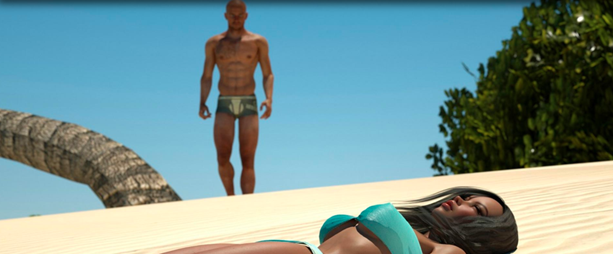 A small affiliate program, but a kind of long-liver. Its ad campaign is almost always running. No limits, which means you can become a long-term partner. Though, such projects are usually picked by webmasters, not affiliates. It's easier for them to adapt their website to promote this project specifically and send almost all of their traffic there.
Payouts are issued for approved leads as well as purchases. For a DOI offer, the rewards aren't that tasty, so best to tailor your AC for making a sale. And target the corresponding audience. The affiliate program offers both desktop and mobile games. Any sort of traffic is acceptable.
model – DOI/CPA;
payout – $0.7-2/20-34 depending on the lead's actions;
GEO – no restrictions for sales. But if we're talking about registration – you only get paid for European users;
allowed sources – mobile and regular ANs, social media traffic, contextual ads. Doorways, push-notifications and Popups are also allowed;
prohibited sources – email ads.
BLADE AND SOUL

A large affiliate program from NCsoft. A serious project covering tens of thousands of players. The purpose of the promotion is a multiplayer online game. Not 18+ at all, a completely casual fantasy game. The game has many fans around the world, especially since it is almost a complete clone of mainstream MMORPGs. Which means finding a warmed up user won't be hard. However, the competition here is fierce, you'll have your work cut out for you. And if you don't use automatic bidding, you'll be forced to monitor your AC literally 24/7. Which could be acceptable only if your ad budget is enormous.
model – CPP, an unusual version, reward for each player;
payout – $0.64;
GEO – the CIS region;
allowed sources – SEO promotion, YouTube, teasers and Popup networks;
prohibited sources – doorways, email ads, adult content.
CUNT EMPIRE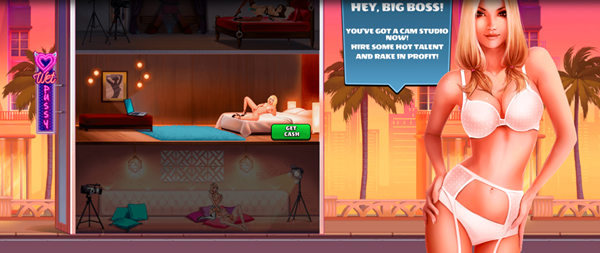 An affiliate program with an extensive collection of erotic games. Nothing fancy, mostly small flash games. The audience of the affiliate program is small, but the project has its advantages. For example, despite the meager payout, it uses the SOI model – the user doesn't even need to register. Instead, the user completes the tutorial and is only then offered to register. And even if they refuse, as long as they reach this page, they count as a lead.
In all other regards this is a typical affiliate program that wants "tasty" regions at a low price.  Which is why it's best to not fight over competitive clicks, but to choose at least TIER 2 regions.
model – SOI;
payout – $0.4-2.4, the exact payment depends on the user's GEO;
GEO – all of Europe, some Asian and CIS countries and the USA;
allowed sources –any ANs, doorways, SEO promotion and social media traffic;
prohibited sources – email ads.
Top 3 cryptocurrency affiliate programs
This vertical is best known for having high payouts per lead. But finding that lead can prove to be quite a challenge. There's at least 2 roadblocks. The first – most people aren't interested in this topic or they're afraid to get into cryptotrading. The second – the high entry threshold, if you want to be an investor, you'll need a tidy sum of money. This all means you'll be competing for every click. But given the proper strategy, you can cover the most considerable expenses.
Read more about how to attract traffic to crypto here.
Bitcoin Era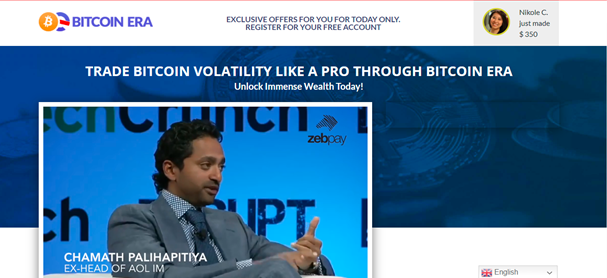 A trading platform and an exchange with expanded functions all in one. Provides not only access to the market, but also an excellent trading toolkit. As well as analytical modules and just articles on the site you can use as a knowledge base.The main advantage – a small base deposit, only $250.
model – CPA;
payout – $300;
GEO – 69 TIER 1 countries;
allowed sources – ANs, SEO promotion, social media traffic;
prohibited sources – doorways, email ads, contextual ads, spam.
Retail PRO2 POS system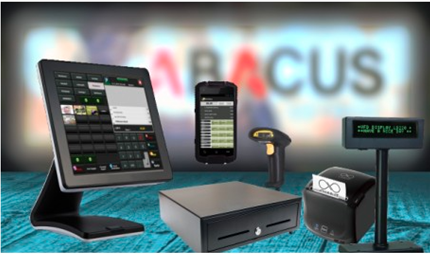 An eCommerce offer that sells a multifunctional platform for working with cryptocurrencies. Its cost goes through the roof, standing at 4.5 thousand euros. The payout is accordingly impressive. But you'll have to fight to the death for each lead.
model – SS;
payout – $450;
GEO – USA, Canada, Britain;
allowed sources – SEO promotion, contextual ads, ANs;
prohibited sources – social media traffic, email ads.
Handel Pro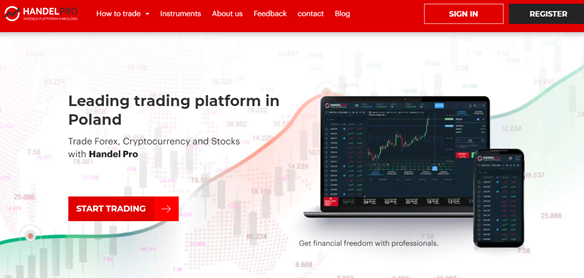 One of the most popular trading platforms that can offer users a lot of functions. It's simultaneously a trading adviser, analyst and a bot that can be programmed in various ways, including custom scripts.
model – CPA;
payout – $250;
GEO – USA;
allowed sources – ANs, SEO promotion, social media traffic, contextual ads
prohibited sources – push notifications, Popunder, doorways, spam.
A Video on How to Make Money With Crypto Affiliate Marketing
Top 5 adult/dating affiliate programs
Finally we reached the most demanded vertical. Experienced affiliate marketers know that the number of dating affiliate programs is unfathomable. And that's not surprising, after all, both the target audience is the most massive and there's plenty of offers. Most of them are small companies. That's why the level of competition here isn't as fierce as you'd think. Plus, adult is a vertical that is on the very brink of "gray-hatness". Which is why it's not teeming with restrictions. But that's a double-edged sword – many ANs are vehemently against working with such content. Add to that certain additional restrictions, like the fact that driving traffic from Facebook without cloaking is impossible or that contextual ads are strictly moderated.
Despite this, adult and adult dating remain the most lucrative affiliate marketing verticals that are quite beginner-friendly. And how to properly attract traffic to the adalt, you can learn from our article.
LOOKAWOMAN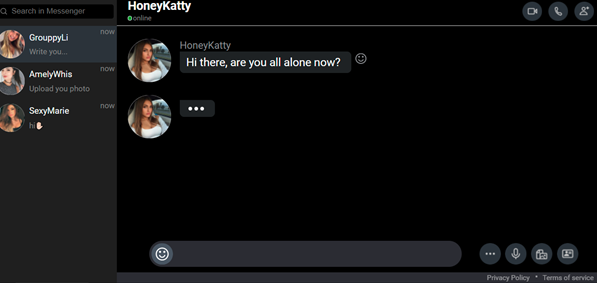 Let's start with relatively mainstream dating with just minor adult tweaks. A small project made to look like a social network. To enter the website, the user fills out an invite on the landing page. It's stylized like an online chat. Nothing supernatural, but because the model is SOI and the landing page is quite advanced – the conversion rate reaches 8-9%.
With a thought-through AC and properly set-up targeting, this affiliate program can turn you a nice profit. A great choice for beginners, with a small reward for registering and TIER 1 targeting, focus on the cheapest clicks. Plus, you don't really need to warm up the audience all that much, the form is filled out quickly and easily.
model – SOI;
payout – $1.5;
GEO – USA, Canada, UK and Australia;
allowed sources – any. Both desktop and mobile traffic is acceptable;
prohibited sources – doorways, Popunder.
CASUALDATING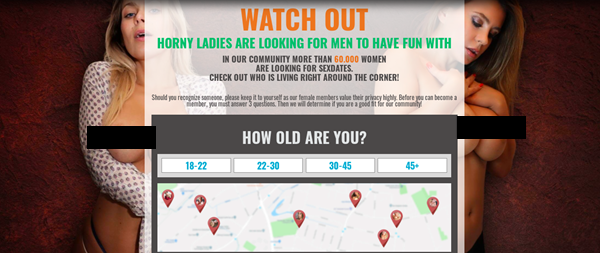 A typical adult dating project. The affiliate program has been around for a while now, meaning you can count on a long-term partnership. But don't think to limit yourself to this one program, after all, it was a limit of 75 paid leads a day. Considering the price, this is around $ 150. And not every affiliate is satisfied with such a turnover, experienced and large affiliates are used to dabble with more serious amounts.
But it's a decent option either if you're a beginner or if you have other ACs working for you.
The affiliate program has 4 landing pages with varying degrees of nudity. So that affiliates can work with meticulous Ans that have a negative stance towards adult content.
model – SOI
payout – $0.8-3.4 depending on the GEO and device type. You get more for desktop users. Don't neglect this aspect when planning your AC;
GEO – France, UK, USA;
allowed sources – contextual ads, ANs, social media traffic. Both desktop and mobile traffic is acceptable;
prohibited sources – email ads and cashback.
SENIORSEXMATCH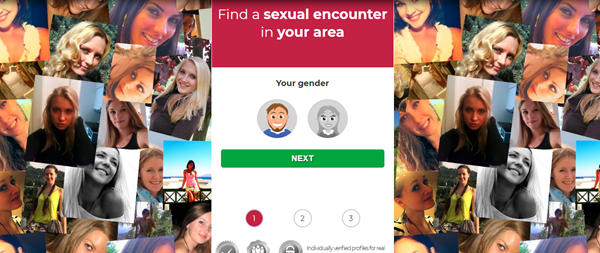 An adult dating affiliate program that perfectly disguises itself as a mainstream one. That's why many ANs work with it. Plus, you can tell by the landing page that there's nothing excessive or provocative about it. Sure, you'll still need cloaking to drive traffic from Facebook, but the top ANs will accept this program just fine.
The affiliate program is multinational, in addition to North America, it is tailored for the entiriety of Europe. And in this case, payments are highly dependent on the region. For example, Italy is almost 40% more expensive than France. What caused this is unclear, something about the internal analytics of the affiliate program. That doesn't mean we recommend tailoring it for France. Desktop traffic is more expensive than mobile.
model – SOI/DOI;
payout – $0.9-1.36 for SOI $2.7/5 for DOI;
GEO – North America and Europe;
allowed sources – any;
prohibited sources – spam and fraud.
SOFIADATE

A dating network with a simple registration procedure that doesn't require the user to link their credit card. There is a free video archive from verified models, while at the same time there seems to be no official adult content. Making the affiliate program completely white-hat in the eyes of ANs. 24/7 tech support, plenty of participants, mostly of Slavic ethnicity. Basically, the program is tailored for Slavs, something you should focus on in you AC. Display it in the form of a USP in the creative and pre-landing.
The program works exclusively with TIER 1 traffic, the only model is approved registration. Non-approved registrations aren't paid for, standard hold – 2 weeks.
model – DOI;
payout – $4 for mobile traffic $8 for desktop;
GEO – Europe and North America as well as Australia;
allowed sources – SEO promotion, ANs, social media traffic;
prohibited sources – doorways, any sort of mailing lists, push notifications and Popups. Adult content and contextual ads are not allowed.
MASTURBEAUTY

A webcam affiliate program with a serious turnover. Works through a simple SOI model. You get paid for leads, even if they don't purchase any tokens. For such conditions, the reward is decently high.
The project has no GEO-related restrictions. But the rewards differ from region to regions, users from India will barely earn you anything. But considering that the registration procedure is free and users can access the content without buying tokens, you can try to drive only TIER 3 traffic, placing the emphasis on sheer numbers.
model – SOI;
payout – a colossal range. For example, an application from Bouvet Island is valued at $0.005. While for TIER 1 countries the average payout is $3.5;
GEO – the entire world;
allowed sources – SEO promotion, ANs, doorways, contextual ads. Even branded traffic is allowed (95% of affiliate programs forbid it);
prohibited sources – social media traffic, email ads.
Top 3 finances affiliate programs
Affiliate programs in the financial vertical are divided into two groups: loans and investments, with 90% of them being loan services. And 90% of them, in turn, are microloans.
The topic is in demand in almost any GEO. TIER segmentation is appropriate here, since developed countries pay a lot of attention to credit rating. And if your credit history isn't flawless, you're very unlikely to be approved a loan. As for developing countries, there are other reasons. Since the population here isn't very solvent, banks don't trust people with loans and try to protect themselves by setting high interest rates. As a result, microloan affiliate programs always have an impressive customer base.
Learn more about financial affiliate programs from our experts.
CASHX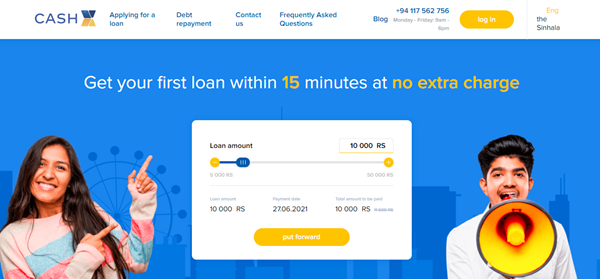 A legal small loan organization operating in only one region so far, specifically – Sri Lanka. Decent payouts and loyal conditions coupled with high conversion rates. Residents of the region are not very experienced in loaning matters, which is why they readily take microloans, not understanding how high the interest rates are and how much, they're overpaying. Not to mention the difference between annuity and differentiated payments. Which makes your job that much easier – you won't have to rack your brain over designing intricate creatives and pre-landing pages.
model – CPA;
payout – $5.6;
GEO – Sri Lanka;
allowed sources – ANs, cashback, doorways and social media traffic. Any sort of mailing lists are also allowed;
prohibited sources – adult content is prohibited, Popups and Popunders aren't a preferable option either.
WEBVAY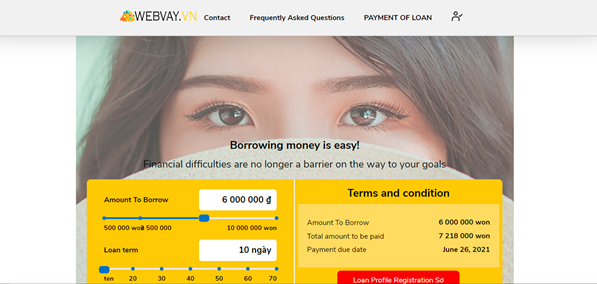 Recently, there has been a real "boom" of microloan companies in Vietnam. The region is increasingly becoming a tourist destination for people with average or lower incomes. That's why many local residents are in a hurry to open their own business (even a cotton candy cart) in order to please foreign clients. And to start they need a loan.
WEBVAY is an example of such a company. It launched fairly recently, but has already managed to reach an impressive turnover. Not without the help of affiliates of course.
model – CPA;
payout – $4;
GEO – Vietnam;
allowed sources – SEO promotion, social media traffic and ANs;
prohibited sources – email ads, spam.
DO ZARPLATY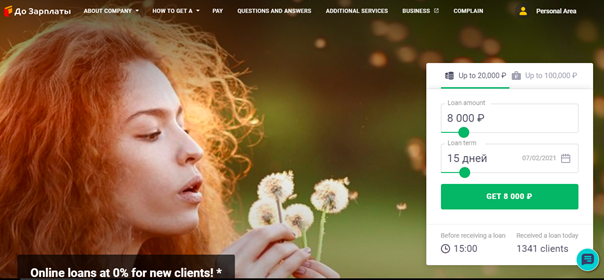 One of Russia's largest microloan organizations. The affiliate program offers comparatively high payments for any client that was issued a loan. The payouts are 4 times higher than the previous entry. But the affiliate program also demands traffic of better quality, which means most gray-hat methods probably won't cut it here.
What's interesting is that the affiliate program has an indefinite promotion of the first loan being interest-free. And it actually works, which means this is the type of loan you should place emphasis on in your landing pages and creative. The client ends up receiving their interest-free loan and you – your lead payout. The point of the affiliate program is that every second client comes back for a new loan, this one having at extortionate interest rate.
model – CPA;
payout – $16;
GEO – only Russia and only legal citizens;
allowed sources – SEO promotion, ANs, social media traffic and email ads;
prohibited sources – banners, push notifications, Popups and Popunder. Prohibited are doorways, cashback, adult content and even teasers. Best to opt for native or pre-roll ads.
Top 3 affiliate programs for TIER 1 countries
As you may have noticed, many affiliate programs have strict GEO restrictions. Yes, some programs are multinational, but those are more of an exception. After all, each service is always clearly tailored to clients of a certain level. And by level we mainly mean their solvency. But there's also the factor of interests at play as well.
For example, a high-precision kitchen scale product will find a great response in France but will flop in India. And it's not because Indians can't afford it. It's just that in this region, a much smaller percentage of the population count calories, which means they have no reason to weigh their food portions. Naturally, there's plenty of Indians (cooks or those trying to lose weight that need to know the specific weight of bulk mixes. But their number can't be compared with the one France has.
And yes, payouts in TIER 1 countries are always higher than in other regions. But clicks are more expensive as well, which means there's no guarantee that affiliate programs aimed at the 1st world will bring you more profit. It's just a different type. The exact results always depend on the affiliate's skills, not the region they work with.
WELLHELLO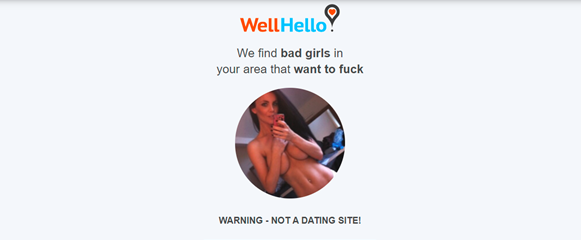 A simple SOI adult dating affiliate program. Decent payouts (for the model), which is understandable. After all, the audience is very expensive. Such an affiliate program would be anything but viable in, say, Assia. But here customers with high purchasing power cover the affiliate's expenses.
The affiliate program has many similar offers running simultaneously, there's plenty of adult dating or just adult offers to choose from. If you become a long-term partner, having studied the features of the project and the requirements of managers, it would make sense to create multi-faced campaigns tailored at a dozen offers simultaneously.
model – SOI;
payout – $2.4;
GEO – USA, Canada, several European countries;
allowed sources – SEO promotion, ANs, social media traffic;
prohibited sources – email ads, bots and fraud.
SMILZ CBD GUMMIES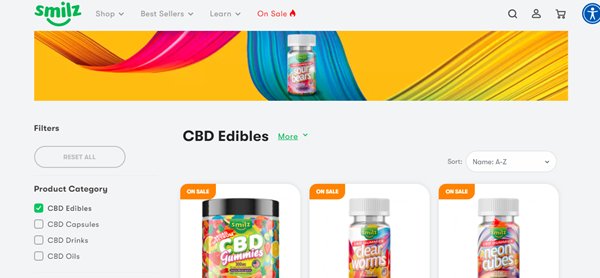 An affiliate program from Smilz, which sells various nutritional supplements for sports, immunity, care and weight loss. The company has been on the market for a long time and managed to gain not only popularity, but also trust. And it did that by selling a high-quality product. Which explains the enormous affiliate payout. On average, 3-4 times the cost of a typical product, especially when it comes to the CBD GUMMIES offer. Every second client becomes a permanent one for the entire course of admission, which compensates the high rate of the affiliate.
But, as you understand, the people that use these products have good income. A point to take into account when designing creatives and landing pages.
model – SS;
payout – $130;
GEO – only the USA;
allowed sources – ANs, social media traffic, Facebook traffic converts extremely well. Mobile traffic and email ads are acceptable. Almost all ad formats work in this AN. Contextual ads are also allowed;
prohibited sources – cashback, adult content and what's interesting – SEO promotion.
LOOKADATE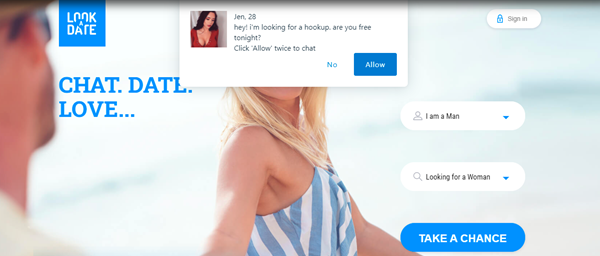 Another affiliate program from LOOKA. This one's also mainstream dating, but this time with absolutely no adult content. So don't think this is the same thing as LOOKAWOMAN. You need fundamentally different channels and approaches to promote them. A hefty reward for a SOI model. And there's also no extra payments for when the client confirms their registration or makes a deposit.
But that's not the case for all the offers in this affiliate program. That's why it's profitable to multi-target when working with it. You can even create two campaigns, one tailored for the basic SOI (maybe the client will confirm their email or make a deposit anyway). And the other specifically for CPA clients. With more elaborate creative and landing aimed at an expensive audience.
model – SOI;
payout – $3.6;
GEO – Australia, Britain, New Zealand, USA, Canada;
allowed sources – any;
prohibited sources – spam, bots, motivated traffic.
Top 3 affiliate programs for TIER 2 countries
This is not to say that affiliate programs in TIER 2 differ significantly from TIER 1 ones. Some elements are slightly different, that's all. Moreover, affiliate programs that work at two levels at once are not an uncommon occurrence.
The 2nd world includes some countries of the CIS region and Europe. And also the most developed and richest countries in Asia and Africa. Basically, TIER 2 is considered the most balanced option. The level of competition here is much lower than in the premium segment. Which means you won't need expert-level monitoring and click-cost analysis skills. And the payments aren't as pennyworth as in TIER 3 offers. Meaning you can focus on quality, not quantity.
All in all, this is perhaps the best choice for a beginner affiliate who wants to make money but is not yet ready to throw themself into a war with experienced competitors.
DIET SPRAY RO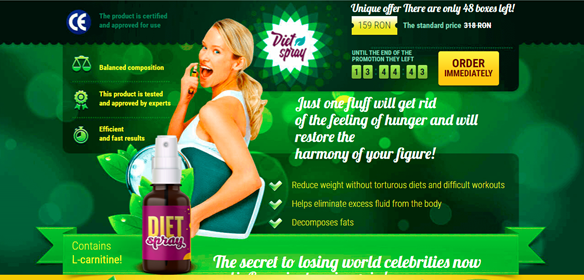 A typical nutra affiliate program. Promotes lots of products that border on other verticals. This specific offer is a weight-loss one. It accepts traffic from only one country, so the targeting is incredibly narrow. But to compensate – the level of competition in Romania isn't that high either. So you won't have to overpay for clicks.
An excellent example of a balanced affiliate program on which you can make good money. But without excess profit, of course. The small audience simply won't allow for it. A good option for a beginner or as an additional ad campaign if you have a main one.
model – SS;
payout – $22;
GEO – Romania;
allowed sources – any;
prohibited sources – deliberate targeting of audiences under 34 is not allowed. You will have to submit your ad settings for verification before launching the campaign.
PRIVETSECRET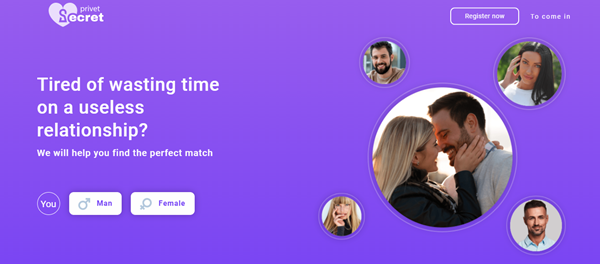 A new affiliate program launched in 2021. Is actively recruiting affiliate marketers to promote it. Clear cut mainstream dating, a nice website and an impressive client base. The program only focuses on Russia, but the audience is still wide. Russian users are tired of local social networks. The moderation there isn't as strict as in Facebook, they've long become overwhelmed with spam. And alternative dating sites with built-in protection against bots and active moderation are worth their weight in gold.
Therefore, all you need to do is convey these advantages to the user in sufficient detail, and they are highly likely to turn into a lead.
model – CPA;
payout – $31;
GEO – Russia;
allowed sources – SEO promotion, ANs, social media traffic;
prohibited sources – Popups, bots, spam, brand traffic.
BONGACAMS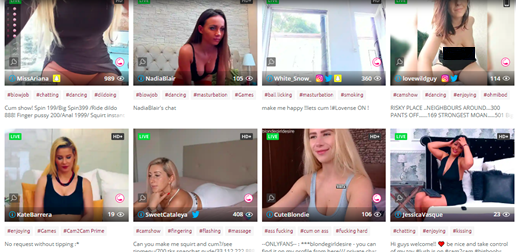 One of the best webcam affiliate programs. It attracts thousands of new unique users every day. Extremely high turnover and hundreds of loyal models with their own channels. But like many webcam affiliate programs, it's tailored for multiple GEO. The bulk of which are TIER 2. While TIER 3 countries aren't all that needed. They don't buy traffic, so their main purpose is to generate ad clicks. But you won't make much on that, which means there's no point in aiming your ad campaign at them.
model – DOI;
payout – $1-2 for TIER 2 countries;
GEO – almost all of Europe, TIER 2 Asia and Africa;
allowed sources – SEO promotion, ANs, adult traffic, doorways;
prohibited sources – social media traffic, mailing lists.
Top 3 health affiliate programs
This is a nutra sub-section aimed at health products. Naturally, non of them are medical. Not a single of them has undergone WHO testing. These are mainly dietary supplements, means for strengthening the immune system. With dubious effectiveness, but also without any harm.
Be ready for mods to ask the full composition of the product if you're planning on using an AN. The latter wants to be sure they contain no prohibited substances and that there's no direct threat to health. That's why we recommend you also studying the composition before submitting a request to an AN. Otherwise your campaign might just get blocked before it even launches.
G-FORCE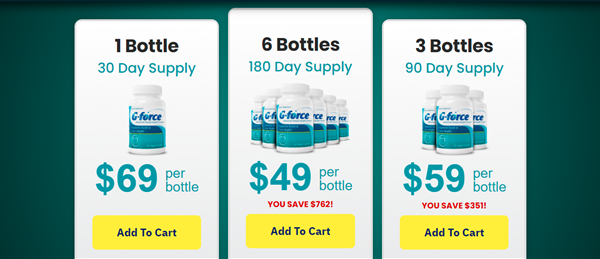 This offer promotes a dental health product. Enamel protection, correction and restoration of affected areas. Nothing unusual, really. And since the landing page is quite aggressive, one can't help but admit it's impressive. Therefore, with the right targeting, the conversions won't be long in coming.
model – SS;
payout – $81;
GEO – all TIER 1 countries;
allowed sources – any;
prohibited sources – brand and motivated traffic.
ANNABIOL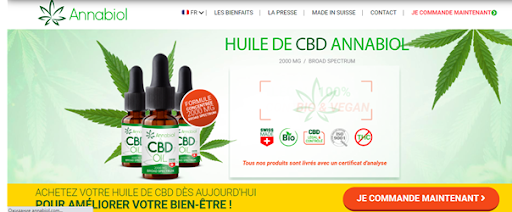 A cannabinoid-based oil with a host of positive effects. From relief of pain syndrome in case of joint problems and muscle fatigue to getting rid of migraines and headaches with a different pathogenesis.
Sold exclusively in 3 European countries, where it just flies off the shelves. After all, the average European doesn't mind non-confessional medicine and also loves all-natural products.
model – SS;
payout – $45;
GEO – France, Belgium, Luxembourg;
allowed sources – contextual ads, social media traffic, ANs, SEO promotion;
prohibited sources – email ads, doorways, Popups, adult traffic.
TRP SOOTHE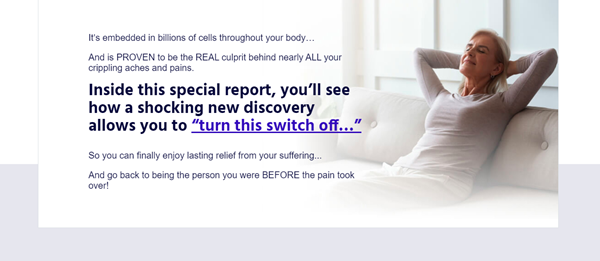 This affiliate program promotes a natural pain-reliever product. The landing page claims the drug also has a therapeutic effect that affects joint and muscle lesions. Basically, it's about sprains and occasional pains of a chronic nature.
We will immediately advise you to make a high-quality pre-landing when working with this offer. After all, the information on the landing page is very confusing and stream-like.The user may simply lose interest while reading. That's why it's best to first warm them up, prepare them for what's coming.
model – SS;
payout – $72;
GEO – USA, Australia, Canada, UK;
allowed sources – SEO promotion, contextual ads, social media traffic, ANs;
prohibited sources – SMS ads.
Pro tips for making money on affiliate programs
Traditionally, we include a small compilation of recommendations from our most successful members. They have gained a lot of experience is a specific vertical or in multiple ones, and are ready to share their insight with newbies.
The fact that an affiliate program has high payouts is not yet a guarantee of high profits. The best affiliate programs are those that strike a balance between the reward and the cost of attracting a lead. But it is, of course, very difficult for a beginner to calculate this offhand without first testing their AC;
Don't try to chase premium traffic right away. It requires special knowledge and experience;
Pick out several traffic sources you're comfortable working with. And based on that, find yourself an affiliate program;
Before starting to analyze offers, you should improve your basic affiliate marketing knowledge. Otherwise, you risk missing a lot of minor nuances. Here are some educational articles. And for those who have never worked with any affiliate program, reading an article about the first steps in affiliate marketing will be helpful.
Video for Beginners in Affiliate Marketing
How much can you make on affiliate programs
Let's take a look at some specific data.
Case: LEOVEGAS – the Canadian approach
An affiliate program with decent payouts but narrow GEO-targeting. We weren't too happy that we'd have to focus exclusively on Canada, that the bot will increase the level of competition for each click. But otherwise, we'd just lose the traffic.
And given the mandatory targeting of users over 21 with high paying capacity, our coverage was as narrow as it could get. We decided to run a double ad campaign through AdWords and the Propellerads advertising network. It's been performing well in the TIER 1 segment, and just meets all our requirements in general.
Canadians are restrained and serious, clickbait and loud slogans would definitely be the wrong way to go. And regardless, the advertiser's instructions explicitly prohibited such methods. Which is why we designed a neutral pre-landing which emphasized proper-functioning features and integrity, and not crazy "how to beat the casino" schemes.
The creatives we picked were also quite restrained and calm.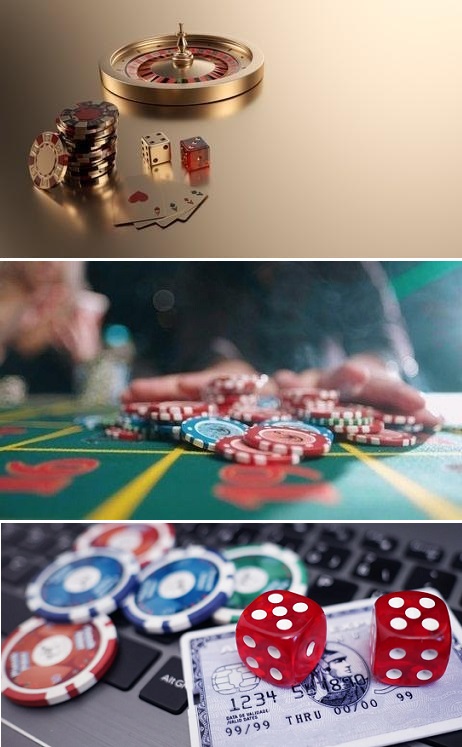 Less bright colors and flickering details. Emphasis on the establishment's status, not on the potential super-profits.
In Propellerads we targeted:
Users between 21-45 years of age;
Day online;
Work online;
Canada (except Ottawa – the clicks there were too expensive);
Desktop and mobile devices;
Used a Smart CPC bid and were not disappointed.
In AdWords, we went through relevant mid-frequency requests. High-frequency ones for Canada are too expensive, even with a payout of $150 per deposit. With the conversion rate averaging at 1%, paying more than $1.5 per click was out of the question. This was mainly why we excluded the capital from our targeting list.
The campaign lasted 38 days.
Results:
expenses – $4,750;
revenue – $9,750 from 65 registered leads. Another 27 the affiliate program rejected;
profit – $5,000;
ROI – 105%.
Case: hot dating with SECURESAFEMEMBERS
The affiliate program offered two reward options. SOI/DOI with meager rewards ($4.6) for TIER 1 traffic, which was supposed to be the main focus. And a good $20 for any deposit. We decided to focus on the second model, but at the same time not ignoring the first one completely.
All the traffic we drove came from Clikadu. After all, all the GEOs we targeted were TIER 1 and all were from either Europe or North America. The offer also accepted traffic from South Africa and Australia, but that would require an AC with an entirely different approach. And there was no possibility to launch multi-GEO ACs since we had other projects to take care of.
When designing creatives, we loosely followed 2 directions – one for mainstream, the other for adult. Fortunately, the different landing pages of the affiliate programs allowed for such a dual-focus.
For mainstream:

And a little hotter for the other direction:

Based on the results of a 3-day test run, we seriously edited our AC's targeting. First, we swapped the UK out for Ireland. Britain was costing a pretty penny while not delivering enough results. The US and Canada stayed as they were. But we expanded targeting from 24-34 to 21-50. Otherwise, we were missing out on a considerable part of the audience, albeit not as suitable.
The campaign lasted 24 days.
Results:
expenses – $2,400;
revenue – $4,140;
profit – $1,740;
ROI – 72.5%.
Conclusions
Let's summarize. Have we identified the best affiliate programs? Yes and no. Yes, since the entries on this list genuinely are one of the most lucrative offers on the market. No, because it would be wrong to think an affiliates profit depends only on the affiliate program. You can make decent money with any affiliate program that suits you specifically.
You need to choose based on the characteristics of your strategy, experience of working with a particular GEO. Check your sources, whether the offer is suitable for your AN, does it clash well with FB or your own website.
Plus, the presented offers are just the tip of the iceberg – the full list is much much longer. And it also constantly gets updated, there's also an entire lineup of private offers for our members. If you want to personally go through the entire list, register and study our offers all you want. Don't know where to start? Don't worry, each new participant gets a personal manager that will clear up in detail anything you might need help with.
And to end this article with some numbers. Over the past year, the total income of our members amounted to $9,323,121. Net profit – $3,878,901. And these statistics are based only on the available and recorded reports.
FAQ
1. What about white-hat offers?
White-hat offers are definitely easier to get the hang of. Offers from trade giants like Amazon are clean and straightforward. The algorithms have been tested hundreds of times. But that's the trouble. First, they are too stable, they have been around for a long time, which means that 99% of potential leads have probably already become the company's clients. And it's not like they can be persuaded to make the same purchase all over again, they have no reason to do that. The audience is almost completely exhausted. Second, a heap of restrictions that turn the affiliate marketer from a creator into a handworker. Most Ans aren't relevant, common techniques aren't used, forget about adult traffic, email ads and the sort. Is this a lucrative option? For experienced affiliates – absolutely. For rookies – the exact opposite.
2. Are there any payout guarantees?
Yes, affiliates, unfortunately, often face problems of this kind. The advertiser may simply refuse to count attracted clients as leads, claiming that your traffic violated one of the offer's rules. Sometimes affiliate programs just fall off the face of the Earth and poof! That's why we add only verified affiliate programs to our list, ones that have never been suspected of engaging in such shady activities. And we make sure their interaction with affiliates stays transparent and honest.
3. Can I take a look at ready-made earning models?
Of course, for this purpose exactly our blog has an educational section. But you'll get more info from your manager, that will introduce you to the basics of the vertical you chose. Key features, bundles, practices – all that you can use as they are or adapt only parts of them. And there's always more info to be found elsewhere on the Internet. A good affiliate marketer never stops learning.
4. What tips would you give a beginner?
The easiest way to start your affiliate marketing journey is in simple verticals. A logical start would be a weight-loss or beauty-care nutra offer. Health-related nutra offers should be avoided at first, they have a lot of restrictions. Dating is a simple and easy-to-understand section, even a newbie can get conversions there. Some adult  categories are easy to pick up, like gaming or webcams.

As for the payout models, it's best to focus on SOI or if you want a challenge – DOI. Deposits are harder to secure, you need to put in more effort into your landing page, creative, your general AC strategy.

Unfortunately, it's not that cut and dry when it comes to GEOs. Until you gain experience, it's best to stay away from TIER 1 countries. It's easy to go into the red when working with premium traffic. But TIER 3 countries are also a tool with which you can make money, given the right scale. But if you lack experience with large-scale ACs, then starting out with this GEO also isn't the best idea. A newcomer's best first step would be TIER 2 countries.