Affiliate marketing is a promising and very profitable business and LeadBit partners constantly get reassured of that. CPA offers have the largest payouts and, accordingly, earnings, where ROI is calculated in hundreds of percent.
The pay-per-action model catches the eye of newbies. But from experience I can say that even for seasoned traffic managers, CPA offers are often too much to handle. Best case scenario – you barely get your investments back, worst case – not even that. Why is that so?
This may sound trite but there's many factors in play and each specific product brings its own factors into play. But the point is always the same – wrong channels were chosen. Where should you get traffic from? What should be considered when designing creatives and which sources have the best conversion rate? To the bottom of that we'll get down to today. Let's get started…
What is CPA?
The essence of any affiliate program, in contrast to traditional advertising, is paying its partners for each useful action. That's why affiliate marketing is also called CPA (cost-per-action). Such a model is beneficial to everyone. Advertisers get "ready-made" clients and pay for a specific action the client performs. While webmasters earn more than when dealing with traditional advertising. Affiliate marketers get a tool to make money off the difference in prices for impressions from ad networks and payments from affiliate programs.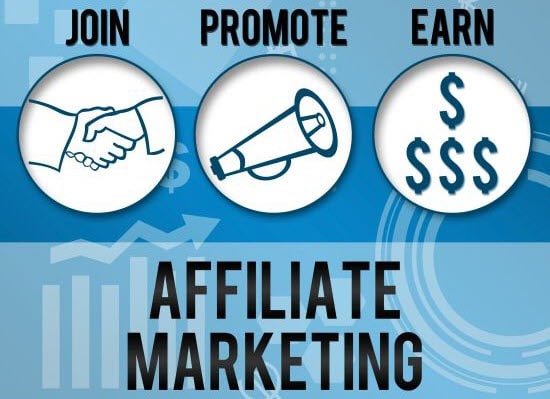 We mentioned a specific action of the client, what does that mean exactly? Different products are promoted on the Internet, which means that different approaches and payment models are used. This can be a payment for the client installing the application, registering on the site or just leaving their contact info (cost-per-lead, sometimes also called CPI- cost-per-install, but it's basically the same payment for a lead).
Affiliate programs, naturally, pay the most for actually encouraging the client to place an order. This can be them adding money to their account, paying for goods, linking their credit card to their account or signing up for a paid subscription. This payment model is called CPA (the same cost-per-action. To get paid you must not only attract a client but make sure he purchases the necessary item.
The main beauty of CPA is that advertisers are willing to pay well for a client who placed an order. Sometimes, the size of the payment to the partner is several times higher than the order amount. For example, some online casinos pay up to $200 per deposit (and this includes minimum deposits that are usually around $5-10).
There are more than ten offers in the LeadBit affiliate network, where the payout is between 170 and 220 dollars. BITCOIN PRO CPA pays up to $950 for clients from Italy, BITCOIN TECHNOLOGY EVOLUTION – $600 for users from Germany, Great Britain and Scandinavia.
But, there is a "BUT". It's harder to motivate clients to actually make a purchase than just attracting them to a free resource.
Unlike CPL, where it is enough to convince the client to register and fill out a form with his contact info, the CPA model involves more complex actions – you need to convince the client to part with their money, which is not always easy. Click-through alone is not enough. The user who follows the link must be motivated. When setting up targeting, it is important to correctly highlight the target audience, you need to know it inside and out.
And there's no going around the need to make up quality creatives. It is equally important to choose the right traffic source. When working with the CPA model, this is top priority. Where to look for your audience, what criteria should you pay attention to first of all?
The main criteria for selecting traffic sources for CPA offers
Before proceeding to an overview of channels for buying traffic, you need to understand what a good source means. What should it be? What to look for? Here are the most important criteria:
Targeting
Yes, targeting, targeting and targeting once again. When working with a CPA affiliate program, it is important to find motivated users who intend to perform a useful action. A fleeting impulse under the influence of soothing slogans and a well-designed landing page can only bring short-term benefits, but it won't carry the entire ad campaign. The client needs to be interested. Only in this case can you count on a high conversion rate (and therefore a high ROI). The ability to choose target audience is your trump card.
For those out of the loop, targeting is one of the ad network settings that allows you to more accurately narrow down the list of users that you intend to show your creatives to. Most have a GEO setting or are shown only at a specific time. Large networks introduce additional settings: sex, age, hobbies, marital status. For example, you can choose to have the ad only appear between 7:00 pm and 9:00 pm to unmarried men in Delhi, India, between the ages of 25 and 29 who are interested in online gaming.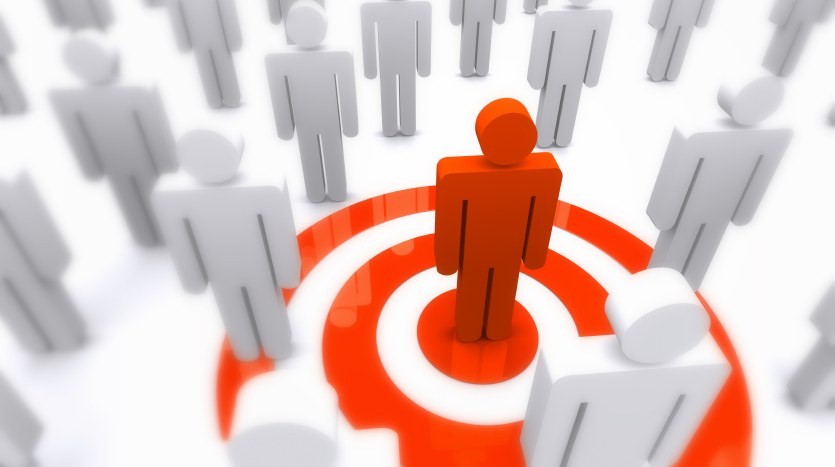 Targeting allows you to find your target audience, significantly increases the click-through (CTR) and the conversion rate (CR). Not all users will see the ad. Only those who are most like to actually be interested in your proposal, which means that you can achieve your goals with a much smaller budget.
Unfortunately, targeting is not always flexible. Social media has the most set-up options. But other ad networks are catching up. In addition to cookies, they scan metadata, use web analytics systems (Yandex metrics, Google Analytics), trackers (monitor the Internet history of visitors, all that's needed is a small plugin or banner to be installed on the target sites). Yes, dear reader, on the Internet you are under total surveillance… We all are.
The costs
Traffic sources are free and paid. There's no such thing as a free lunch, that's why here we'll talk about only the paid offers. How come?
You have to pay for everything… With money or time. Free sources (SEO promotion, groups in social networks, posts on forums) take a lot of time, months. And they're good for users who have no money, not even like $100. In affiliate marketing this option can only be used as an auxiliary tool for warming up the target audience and does exclude the launch of paid campaigns.
Cost is the defining indicator, because the budget is always limited. It doesn't matter whether you have $100 or $100,000, affiliates take into account the cost of the traffic, the profitability directly depends on it.
In affiliate marketing it is more convenient to work with traffic markets (ad networks), rather than directly with site owners. The price is determined by auction. The winner is the one who pays the most, of course, for a specific keyword, vertical or GEO.
But the prices from different sources differ tenfold. Search engine and targeted advertising in social media are the more expensive ones.Google Ads and Facebook Ads will have almost the same prices for a particular region. For example, on popular verticals such as Dating or Nutra the prices for the USA range from $2-3 to $6-7 per click. While teaser networks in those niches sometimes have prices less than 1 cent. Why is there such a gap?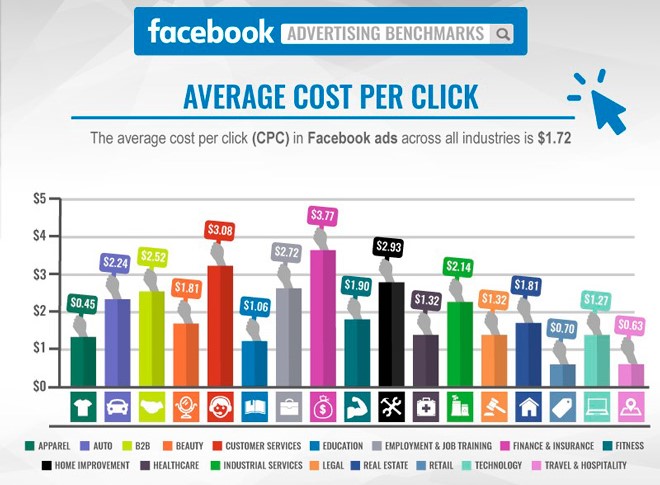 Because of quality. Search engine and contextual advertising provides traffic with a high conversion rate. It's aimed at users who are interested in the topic, are or were looking for a product or service a few days ago. Therefore, it is more likely that they will perform the needed action (register, make a purchase, fill out a form with their contact info). For teaser ads, where shocking headlines turn out to be nothing, the conversion rate is ten times lower.
Naturally, everyone needs quality traffic. That's why there is a lot of competition in search engine and contextual advertising, hence the high prices, which is not acceptable for everyone. The point of affiliate marketing is buying cheap, selling for more. But for some verticals, like dating, payouts per lead are smaller than the cost per click.
Of course, there are many factors, for example, the activity level of advertisers. Today the price can soar up to $8, and in 5-10 days you will be lucky to buy traffic for only $1.5-2. But you shouldn't rely on chance. Immediately choose a channel with a proper payback, for example, ClickUnder, PopUnder or push-notifications.
Coverage
Check out which regions the ad network covers. No matter how much effort we put into targeting, it will not bear fruit if there is no target audience – there will be zero traffic, we will lose time during which the offer may close or lose relevance. For example, launching a campaign aimed at a Russian or Belarussian audience aged 45+ on Facebook will be ineffective. Vkontakte and Yandex work better here, though, in turn, they are useless in other regions. In China, turn to Baidu Ads, other platforms are tightly controlled and are very poorly represented here.
Sure, you could skip all this work and just opt for Google Ads. They're everywhere even in remote Papua villages. But this is expensive traffic and there's serious competition. It is more profitable for a beginner, and even for experienced arbs, to look for less competitive channels, where there is a margin for error. To fine them just use Google or specialized services like similarweb.com.
A Video Tutorial on CPA Traffic
Limitations, possible complications
This criterion is usually in last place. But for some verticals it is fundamental. It makes no sense to look at the capabilities of a website if it does not accept offers in our niche in the first place. Google Ads rejects gambling, adult, smoking or any other gray-hat offers. Problems will occur if you're advertising Nutra or addictive drugs. Facebook is a little more loyal, but it only works with verticals if it's officially allowed by local law.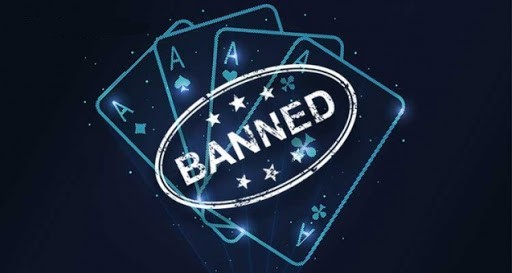 You can choose less demanding networks, for example, teasers. They accept any promotions, even goods or services that imitate famous brands, drugs or pornographic materials. But the conversion rate, as well as the traffic volume, is several times lower. You can wait months or even years for your ROI on these projects. So what's to be done? There are several options:
switch to white-hat sources – but it is difficult to work with them: payments are small, rates on stock exchanges are high, it is quite easy to go into the red;
work with teasers, test out new GEOs, take up additional offers and simultaneously work on those. You will have to spend many times more time and come to terms with the fact that the return of the invested funds together with the profit will take 5-6 months at best;
buy traffic on large exchanges by resorting to deception, using cloaking (replacing the landing page: a white-hat creative for moderators – the "real product" for users), farming accounts, etc.
Promoting fake accounts or substituting landing pages during moderation allows you to get a huge and interested audience. It'll take some effort to pass moderation and you'll need to come to terms with the fact that the account will get banned after one or two weeks with the money on it getting frozen. But in 7-10 days of promotion on FB or Google Ads, if you are lucky enough to get verified, you can earn many times more than using teaser networks for a whole year.
Main advice:
Design your creatives in detail;
If you're farming accounts, spend some time making in look real and natural;
for a start, you can buy several accounts and at the same time create several of your own and slowly start developing them;
do not allocate a lot of money for advertising at once, so as not to lose a large amount when you get banned, it is better to invest it in small portions.
Best traffic sources for CPA offers
When working with CPA affiliates you need only high-quality traffic. Based on my own experience and, of course, the statistics of the members of the LeadBit partner network, I made a rating of the channels with the highest conversion rates.
Search engine ads
Search engine advertising is # 1 among different traffic sources in terms of efficiency. Ads are displayed on the search engine results page when triggered by keyword (or several keywords). Different search engines are, well, slightly different. But more often than not the results are shown:
Along with the regular search results on the top or bottom of the first page marked "Ad";
in a separate block to the side of the regular search results;
in the form of widgets: the "Advertising" block to the right of the search results, the "Map" block with a list of office addresses, etc.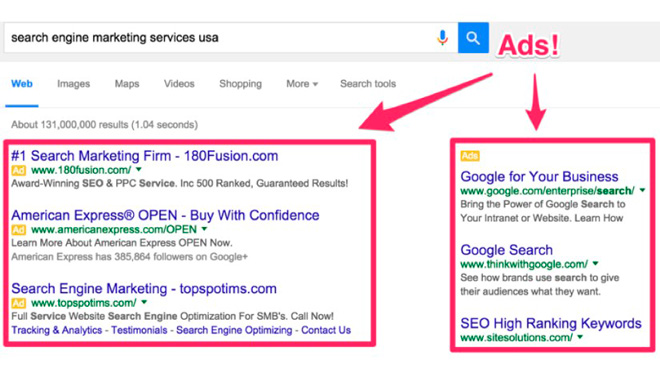 Search engine advertising has a high conversion rate, sometimes reaching 70%, but more often it's 15-20%, since users themselves are already looking for a service or product, they are already ready to spend money. That's why it's the most expensive.
Note! You can also use organic traffic for promoting your product. But it takes a long time and requires a lot of content. If you already have a website that shows up on the first search page, you can promote affiliate programs with minimal spending, for example, through reviews of services or goods.
A more affordable option is contextual advertising. Ads appear in blocks on various sites, these can be thematic (for example, product comparison services) or news, entertainment portals. They are selected based on search history. If the user has looked at refrigerators, then even on a football website there will be banners advertising refrigeration equipment.
Characteristics:
Targeting – search engines allow you to flexibly configure the target audience. You can set a keyword, GEO (country, region, town or city district), display time, interests, device type. With proper settings, targeting allows you to get a conversion rate close to 70-80%;
Cost – search engine advertising is among the most expensive. But the bid price depends on the competition. If the competition is high, in the USA the bid may reach $6-7.If you are promoting an exclusive product in a non-competitive niche, you can get a bid for a ridiculous price, as little as 5-10 cents for TIER2 countries and 30-50 cents for TIER1 countries;
Coverage – basically this is 100% of network users, but provided that the exchange is correctly selected. Before starting, check in advance which systems are popular in the selected GEO (it's not always Google);
Restrictions – the main disadvantage of search engine advertising. Search engines are strict about content, they only allow white-hat offers. The promotion of porn sites, adult dating, cigarettes, including electronic ones, gambling, medical drugs is partly or entirely prohibited. Search engines have tough moderation, it gets more complicated every year. Cloaking works less and less and accounts get banned just a couple of days after the launch of the campaign.
TOP 3 sources of search engine ads
Google Ads
The most popular search engine in the world. Covers over 92% of all users. Ranks first in all countries except China (Yes, and in Russia Google is the # 1 search engine, processing more than 55% of requests).
General information:
Targeting – by keyword, GEO, time, interests;
Cost – depends on the topic, but for competing keywords this traffic is quite expensive;
Coverage – the whole world;
Restrictions – gambling, pornography, adult dating, smoking.
YAN (Yandex)
Although the search engine is only 5th in the world and processes only 0.76% of search queries, it found its way into our rating, instead of Bing or Yahoo. The reason for that is its popularity in Russia. Although it's gradually ceding ground to Google, it still occupies about 30-45% of the market. It has a good audience in Belarus (about 20% of users), Kazakhstan and Uzbekistan (15%), Turkey (13%), Turkmenistan and Kyrgyzstan (about 9.5%).
In addition to search engine ads, Yandex has developed contextual advertising. Promotion of offers is available in the Baltic countries and Eastern Europe.
General information:
Targeting – by keyword, GEO, time, interests;
Coverage – Russia, Belarus, Central Asia, Turkey;
Coverage – bids are 10-30% lower than those of Google for the same GEO; if configured correctly, it gives high-quality traffic with high conversion rates;
Restrictions – any niches that are prohibited by the legislation of the Russian Federation.
Baidu Ads
Fourth in the world, but # 1 in China. In other regions, it is almost never used, although versions for Japan and Indonesia have been launched. Suitable for launching campaigns aimed at China. Here Baidu is virtually the only place to buy search engine traffic.
General information:
Targeting – by keyword, GEO, time;
Cost – relatively low, but on certain topics it can reach the level of Google's prices for TIER1 countries;
Restrictions – topics, goods, services that are prohibited in China. Strict moderation, even white-hat offers can be rejected if the don't pass it.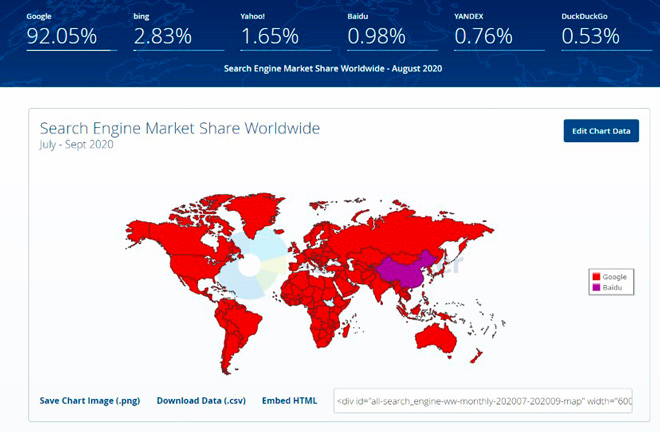 Social media
Having emerged as a platform for communication and exchange of news, social networks have gradually taken over the world, becoming the second most popular source for buying traffic. Social media is suitable for free promotion of goods, various services. But for affiliate marketers, contextual advertising is more interesting. ads based on the user's interests are inserted between posts in the feed or in a separate field.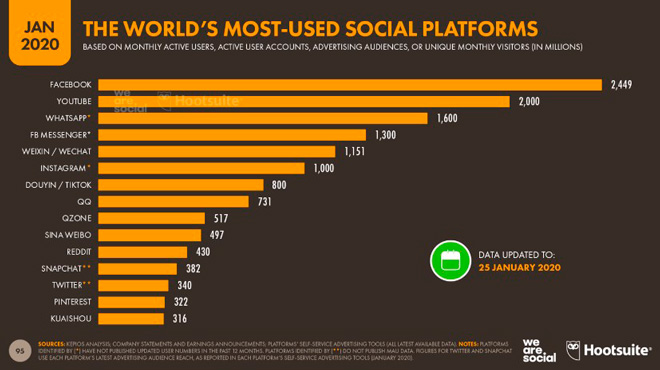 General information:
Targeting – ads in social media are just as flexible in terms of customization as search engine ads are. You can target by age, sex, hobbies, GEO, display time or keywords. In terms of conversion rates it's comparable to contextual ads;
Cost – formed in the format of an auction, bids are comparable to the prices of contextual traffic for a specific GEO. This is not the cheapest source, but it is of high quality and, if configured correctly, allows you to get a good conversion rate. Suitable for promoting dating, nutra (including sports nutrition) and gambling affiliate programs;
Coverage – social networks are popular all over the world and, paradoxically, in some regions they have more reach than search engine advertising. But there is no such homogeneity here. Despite the total takeover of the world by Facebook, this network is not always in 1st place. Although it's well represented in almost all GEOs;
Restrictions, difficulties. Gray-hat offers are not really welcome. But exceptions are possible for regions where the vertical is legalized. For example, Facebook allows the advertizing of gambling or medical products if it is allowed at the state level. In any case, you should expect your creatives to be checked very thoroughly.
ТOP 3 social networks affiliate networks
Facebook
The # 1 network in the world with nearly 2.5 billion users. "Facebook in every home" – perhaps this is how you can describe the social network, which is featured in the list of the most expensive brands on the planet. To launch an advertising campaign, you need to create a Facebook account. You can start buying traffic even with one dollar on your account. Another significant benefit – through that account you just made you can launch ads in Instagram too. That's an additional 1 billion visitors. Voila, with Facebook Ads we reach half of the world's population and almost 80% of all Internet users.
General information:
Targeting – flexible settings: by age, sex, GEO, interests, devices, display time;
Cost – prices for the most competitive verticals may reach $3-4 per click;
Coverage – the whole world, different categories of users;
Restrictions – depends on the GEO, more precisely – on the local laws. However, adult dating and gambling, even if they're legal in a given country, are still subjected to serious moderation.
Video on How to Use a Facebook Page for Affiliate Marketing
Twitter
This network is number 3 in terms of popularity. Only 6.4% of social media users are registered here. But what is of interest is what people make up that 6.4%. Most of the 340 million members are wealthy people. Most of Twitter users are from Japan (33%), Korea (25%), Great Britain (20%), USA, Canada, Australia, South Africa, New Zealand, Switzerland (9-11%). Users from other countries (2-5%) are usually public figures, businesspeople, politicians, show business personas and athletes. A typical user is a person with an annual income of $100,000 (in TIER2 countries – from $30-40 thousand).
A solvent clientele has gathered on Twitter. Promotion is possible for almost any GEO.
General information:
Targeting – by age, gender, GEO, hobbies, display time;
Cost – bids are at the level of Facebook, but 10-30% higher for certain verticals;
Coverage – the whole world;
Restrictions – promotion of gray- and black-hat offers will be problematic.
Vkontakte
Gradually, this social network is losing its users. But it is too early to write it off entirely. VK is still in first place in popularity in Russia (about 24%), is well represented in Belarus (about 17%), Kazakhstan (almost 12%), and India (3.4%, which is almost 15 million people).
General information:
Targeting – by GEO, interests, sex, age;
Cost – prices depend on the vertical, on competitive topics they are on par with Facebook ones, but in most niches they are several times lower;
GEO – Russia, Kazakhstan, Belarus, India, Tajikistan, Uzbekistan;
Restrictions – topics that are outlawed in Russia.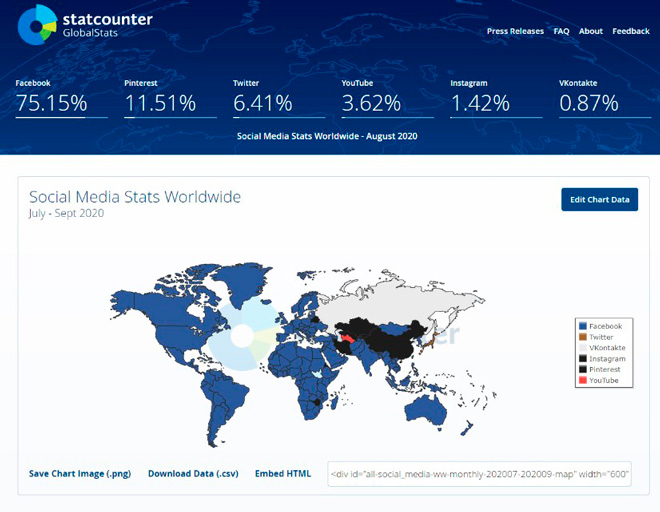 Native ads
Once upon a time, the native ads were affiliate links that organically fitted into the text. Not so long ago, a reimagined version of it appeared – ads that harmoniously merge with the main text or disguise themselves as posts in the news feed. Native advertising is less annoying for the user, does not clutter the page, does not overlap the main content, and does not cause banner blindness.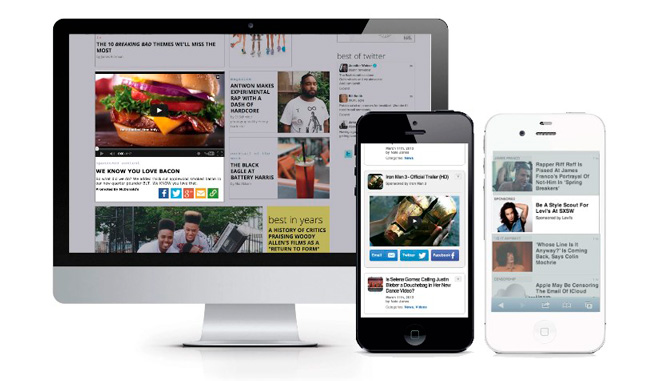 Native ads can be in the form of text messages on behalf of a brand or a video. Their key feature – no intrusive product demonstration, ads look like exactly like the surrounding content. It can be inserted directly into the text, between posts on a social network or in the "Read also" block. Sometimes labeled as "Sponsored materials" ("Sponsored", "Advertising", "Ad").
Native advertising are better perceived than regular banners.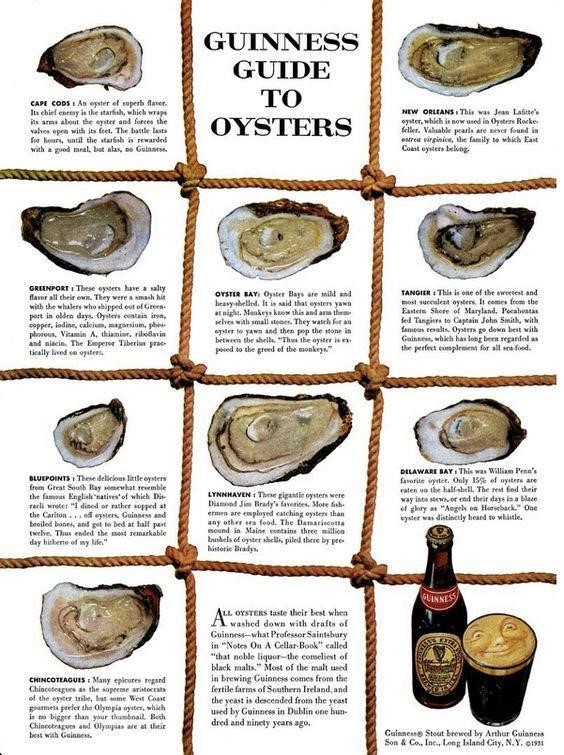 General information:
Targeting settings are similar to contextual ads. You can target by GEO, display time, interests. Ad networks rely on search history or place ads under the page according to the context;
Cost – low, at the level of ClickUnder and PopUnder ads, even when it comes to competitive niches, bid is several times cheaper than with contextual ads;
Coverage – the ads are usually placed on entertainment sites, news portals, thematic blogs about travel, fishing, online earnings, etc.
Restrictions – depends on the exchange. For TIER1 countries the rules are quite strict, ambiguous, shady banners are not allowed. Much fewer restrictions when it comes to other GEOs.
ТOP 3 native ad networks
MGID
One of the first networks to start selling traffic from native ads. Several billion ads are shown to users every day. The grid is based in Santa Monica. But it covers different GEOs and is well represented in North and South America, Central and Eastern Europe and Australia. It also works with websites from Asia and Africa. The average conversion rate is from 1.5% to 5.2%. The click-through rate is 0.5-0.9%.
General information:
Targeting – by GEO, display time, context;
Cost – on average $0.06-0.09 per click;
Coverage – news, entertainment sites, there is traffic for almost any GEO, more than 200 countries and regions, about 32 thousand sites on the list;
Restrictions – creatives must comply with the native ad standard, almost any niche is accepted except outright illegal ones, offers that wouldn't pass moderation in the US might get declined.
Video Overview of the Native MGID Network
PROPELLERADS
A popular exchange with a good click-through rate (CTR) of about 2%. Offers different options for promotion: PopUnder, ClickUnder, push-notifications, context ads, native ads. Works with any GEO, including Eastern Europe and Russia. Sends ads to more than 150 thousand sites.
General information:
Targeting – by GEO, context, device type, display time, browser/device language;
Relatively low costs;
Coverage – the whole world, does not work with blogs about making money on the Internet, sends ads to entertainment websites and news media;
Restrictions – creatives need to be well-designed and correspond to the networks format.
A Video Overview of the Propellerads Native Network
EXOCLICK
An advertising exchange, popular in TIER1 countries, best suited for promoting adult topics. Offers different formats. Besides native ads, it works with PopUnder, banners, teasers, sliders, direct links and mobile ads. Cooperates only with high-quality websites (sites located on free blogging platforms or with free domains and hosting do not qualify).
General information:
Targeting – by GEO, topic;
Cost – bids from $1 per 1000 impressions for TIER2 countries and from $1.5 for TIER1 countries;
Coverage – the whole world, allows traffic from adult and entertainment website;
Restrictions – the promotion of illegal goods, high requirements for the quality of creatives.
For more options see "The best native ad networks".

Video About How to Make Money With the Exoclick Ad Network
Email ads
Sending email ads is a suitable auxiliary communication channel along with promoting your product through landing pages. This is a precise tool that helps to put the squeeze on the client and complete the order. But it is important that the user agrees to the subscription, otherwise he will perceive the letter as SPAM and ignore it. An alternative option is to send messages via SMS or instant messengers.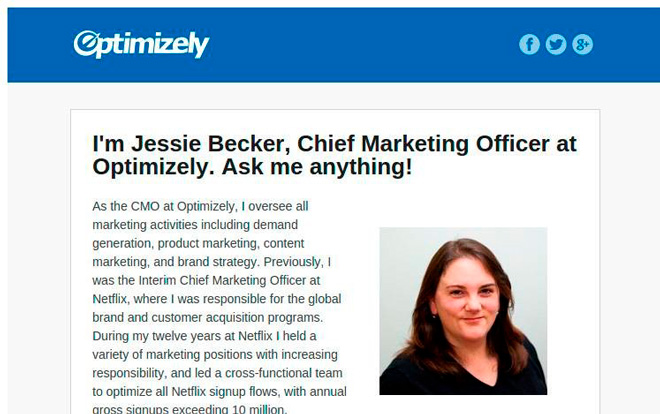 General information:
Targeting. The settings for this method of promotion depend on the advertising platform, the quality of its base. But most often they cover a relatively large audience and allow you to launch promotional campaigns in different regions;
The cost of one letter is relatively modest, around a few cents, sometimes even tenths of a cent. But if you compare it with the cost per impressions (clicks are not guaranteed), then the promotion doesn't turn out to be so cheap. White-hat services that work with your base do not set a fixed cost. Instead, they introduce tariffs with service packages;
Restrictions – you can promote almost anything using this method. But creatives must be of high quality; outright spam will not pass the email moderation filter.
Best services for email ads
GetResponse
GetResponse is a set of email marketing tools. Helps to create pretty to look at letters and flexibly customize the mailing list. Works only with existing client base. Offers a free trial period of 30 days, an annual subscription will provide you with the price of from 0.315 cents per email.

GetResponse Video Review
Estismail
Estismail is a universal E-commerce system. Allows you to create a landing page and set up automatic mailing in just a few clicks. Here you already need to have an accumulated subscriber base. Automatic synchronization and additions to the contact list are possible, immediately after the user fills out the feedback form. The minimum price is 0.15 cents per letter. There is a free plan.
ClickUnder, PopUnder
Once upon a time, advertising banners that covered the entire page and, after clicking, automatically redirected the user to the advertiser's website, appeared on almost every entertainment or news resource. Now they are gradually giving way to native advertising. But they are still actively used, they give good ROI in many verticals, which are rejected by the moderators of other networks.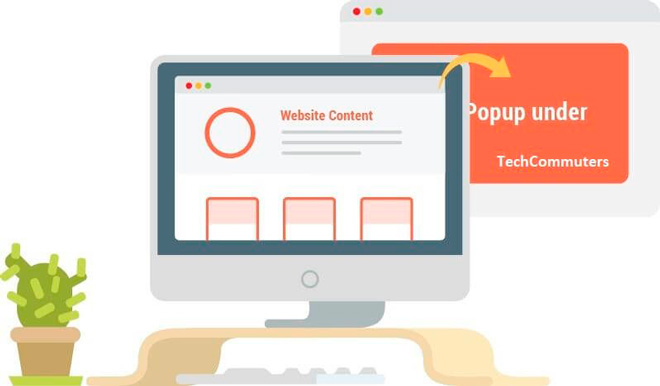 General information
Targeting – it's possible to target by GEO, display time or interests but more often ClickUnder and PopUnder ads (a format when there is no banner, but when you click on any part of the page, there is a redirect to the advertiser resource) are adjusted to the context of the site where they are placed;
Cost – this is an inexpensive type of traffic, bids start from 0.1-0.2 cents per click, and go up to 4-6 cents. The conversion rate is relatively high. Dating affiliates of the LeadBit network that use ClickUnder get a ROI up to 1200-1400%;
Coverage – mainly entertainment, adult and online earnings websites. GEO – any;
Almost all types of offers are accepted.
TOP 3 networks
PROPELLERADS
A popular platform that sells traffic for any GEO. There are options for desktop and mobile advertising and flexible targeting settings.
General information:
Targeting – by GEO, activity, device type, schedule of impressions, frequency of ad appearances, browser language;
Cost – relatively low, around a few cents per click;
Coverage – 195+ countries and regions, can bypass most ad blockers;
Restrictions – clearly illegal offers are not accepted, gambling, dating, options, forex and similar creatives are allowed.
Clickadu
A multi-platform advertising network, suitable for purchasing both mobile and desktop traffic. More than 2 billion impressions per day. Conversion rate – from 1.65%. Has its own platform for managing promo campaigns.
General information:
Targeting – by device, GEO, display time;
Cost – low;
Coverage – the whole world, there are smart filters to increase the conversion rate;
Restrictions – accepts promotions of different topics.
POPADS
One of the largest ClickUnder/PopUnder networks. Sells traffic for any region.
General information:
Targeting – by device, GEO, display time, frequency of display, landing page context;
Bids for competitive niches: $1.3-1.4 per 1000 impressions for Russia, about $4 per 1000 impressions for the US;
Covers all regions, the filter rejects users who came through a proxy or VPN;
Almost all topics are accepted.
Video on How to Work With POPADS
Push-notifications
This promotion format has appeared relatively recently. Push-notifications are pop-up messages that are sent to the browser directly from the server even when the site is closed. The advantage of push notifications is that the users themselves agreed to receive them, so they will not annoy them.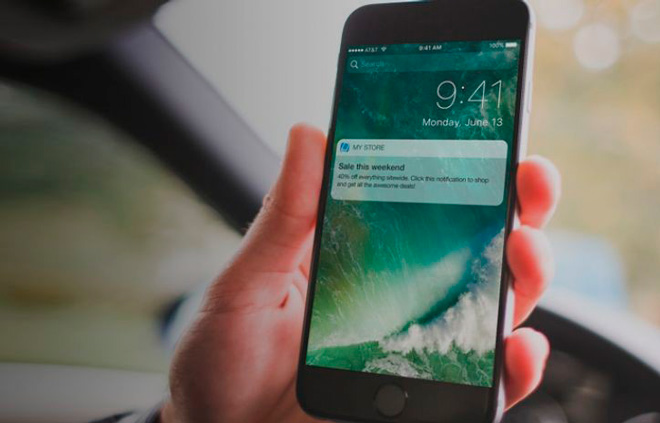 This is an inexpensive form of promotion, comparable to a teaser. At the same time, the CTR and CR are several times higher. You can target by GEO, interests, frequency and intervals of impressions.
Popular push-notification networks:
Clickadu – the network allows you to buy traffic from different platforms, has a good base;
REDPUSH – works with mobile devices, desktop browsers, has a good selection of websites;
EXOCLICK – suitable for promoting adult topics, a universal source, includes different advertising formats.
Mobile trafic, In App
The number of users of mobile devices (smartphones, tablets) has long surpassed the number of desktop users. Therefore, mobile advertising, even if it has not yet become the main traffic channel, should be taken into account. The segment is growing rapidly and requires a lot of attention from the affiliate marketer. First, there is a risk that banners will not display correctly on different devices. Second, users behave a bit differently here.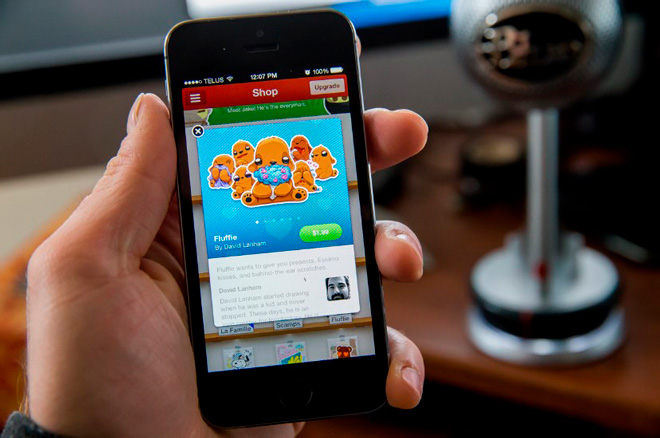 General information:
Targeting – by device, language, GEO, display time;
Cost – in app is still cheaper than desktop traffic, there is less competition here, but only currently. Things may change rather quickly;
Coverage – the whole world, mobile advertising reaches a larger audience than desktop advertising. But new approaches are needed here, what works on desktop PCs well shows a pretty low CR here;
Restrictions – there are fewer restrictions, it all depends on the ad network.
Popular networks
Many networks work with advertising in mobile devices, there are both specialized and multidisciplinary:
Google Ads – Google didn't miss its chance to enter the mobile ad market, suitable for promoting white-hat offers;
CLICKADILLA – the exchange appeared in 2017, but has already gathered a huge audience. Suitable for buying traffic for dating and other adult offers;
PLUGRUSH – has been operating since 2007, offers various ad formats, including mobile ones. Great for promoting adult and dating offers, online casinos.
More networks in our article "Best push traffic sources".
3 tips for CPA affiliate marketing
Finally, a small educational program. If you have chosen the CPA model, you should immediately realize that you cannot work lackadaisically. What worked well for CPL might not work here at all. You need to not only attract the user's attention but earn his trust. How? With these three basic, perhaps not rules, but rather recommendations:
Pay attention to creatives. Throwing up a banner you made in 5 minutes won't cut it. It should not only inspire interest but also trust. Tell a story, convince the user with facts, concrete arguments. Well-thought-out landing and pre-landing pages are a must. Pay attention to e-mails, they might be the last nudge the client needs;
Experiment with targeting settings. Push-notifications and PopUnder have simple targeting requirements, while search engine ads have a tonne of settings. Until you figure them out, don't launch a campaign. Remember, sometimes a loss can be a 1000% ROI due to just a single setting;
Change creatives regularly, connect new offers. Even if one of the affiliate programs converts well, spend the free time on promoting a new product. The logic is simple: over time, the audience cools down, everyone who could have "converted" has already done so, competition grows for old offers, you have to fight for influence with other affiliate marketers, which raises bid prices sky-high, on new offers you will work without competitors.
FAQ
1. What sources are not suitable for CPA offers?
Any sources with low conversion rates. For example, teaser networks.
2. What is the best ad format for CPA?
It all depends on the vertical. ClickUnder/PopUnder works great for adult dating offers. You can try push-notifications or search engine ads along with landing pages when promoting goods. Mobile games are, naturally, best promoted through In App. For online casinos set up pre-landing pages with fake success stories and a casino beating scheme.
3. Why weren't free sources included in the review?
Our blog is primarily dedicated to affiliate marketing. Free sources are not really suitable for that purpose. It takes 3 to 12 or more months to promote an offer. During this time, it may very well lose its relevance.