Mastering a new affiliate marketing vertical is no easy task. You're always forced to study a tonne of peculiar features, adapt a fresh approach towards your target audience (TA) and go through the list of lucrative GEOs. You need to assess new offers, creatives, landing pages, specific tricks that work only in this specific vertical. There's plenty of aspects to consider, even if the person has already worked with other affiliate marketing verticals. And if they haven't, and they're just starting off on their affiliate marketing journey – the task becomes twice as difficult. Especially if "level 1" is a vertical as complicated as the adult one.
We've long been aware that there are surprisingly few inclusive and comprehensive guides dedicated to covering all the key points of adult affiliate marketing. And the ones that do exist are often flaccid descriptions that don't give any concrete answers or reviews that dwell upon only some of the vertical's features. That's why, in this article, we've decided to create a guide that won't leave any question unanswered. After reading it, you'll know all there is to know about working with affiliate marketing adult offers.
Fast facts: what is the adult niche
It would be incorrect to think that any 18+ or rated R content can be considered adult. No, adult is any information or product in this or that way related to sex. Which means it partially intertwines with other verticals. Various arousal creams or potency drugs – that's nutra, sex game-apps or even full-fledged indie titles – that's the videogame vertical's turf. The commodity vertical is also present here in all its diversity. But the vertical that adult intertwines with the most is dating, that's why recently in many affiliate networks (including our own), adult is made to be a subsection of dating. But in all fairness, technically, only sex-dating offers and to a certain sense the webcam sector can be considered related to dating.
Even today, the vertical is mostly made up of websites with paid video content. They offer either paid subscriptions or, less often, by requiring one to access the content at all. A perfect example – PornHub. By the way, we're going to bring up Pornhum as a sort of statistical tool to put things in perspective later on in the guide. The reason should be obvious – it's the largest website of its sector and serves as a sort of arbiter of fashion. Plus, it mainly works with the American audience, which is the most expensive in this vertical.
The adult niche: popularity and prospects in nominal terms
Now that we're down figuring out what the adult niche even is, let's move on to the next matter – is it even needed? Translated into affiliate terms, that question sounds more like "how much income does it bring?"
We should clarify 2 main points right away. One – the adult vertical undoubtedly ranks first in terms of combined income. Its competitors are still struggling to catch up, although many of them have managed to shorten the gap considerably. And the second factor directly stems from the first – the adult vertical has the more fierce level of competition in all of affiliate marketing. There's plenty of opportunities to make bank here, and even more people who also wouldn't mind doing just that.
As for relevance, let's just go through the logical arguments first. Erotic content is consumed by almost everybody. Despite the fact that it's considered shameful to talk about such things, it's not at all a narrow niche, quite the opposite – it's as common as it gets. Fishermen buy fishing rods, gamblers gamble, many people play video games, mainly teens for TIER 1 countries with way too much free time. But pornographic content is consumed (if not devoured) by many more people.
Let's go through the numbers. Let's take a close look at the Online Schools study. Statistics show that 12% of all websites on the Internet are of a pornographic nature. This is over 24 million resources. And about 35% of all information downloaded from the Internet, regardless of its format, is, you guessed it, pornographic. Of the 328 million Americans, 40 million visit websites with pornographic content on a regular basis. And this is the most solvent audience in the world. And that's 40 million potential customers. And every third visitor is female, which means the TA is not as homogenous as one might think. Add to this that 18-24 year olds make up 70% of all these users. Two out of three Americans of this age consume adult content.
Traffic is plentiful. The annual turnover of companies in this area in the US alone reaches $ 2.8 billion. And this is without taking into account the commodities niche, only the implementation of photo and video content.
What's PornHub have to say? Well, how about that 87 billion videos were viewed on the resource, including replays. Let us remind you that there are only 7.6 billion people in the world. And the site currently houses 2 billion terabytes of videos.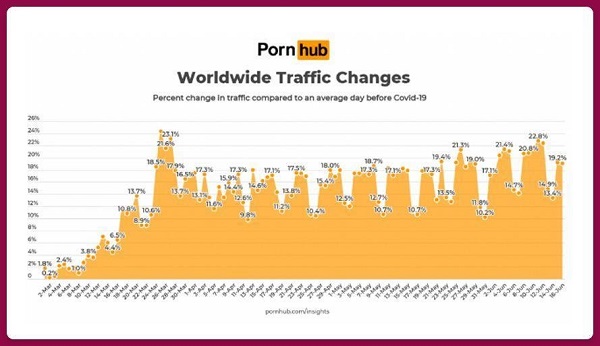 But that isn't even the best part. The website's statistics tab reveals something interesting. How traffic dynamics fluctuated during the Covid pandemic.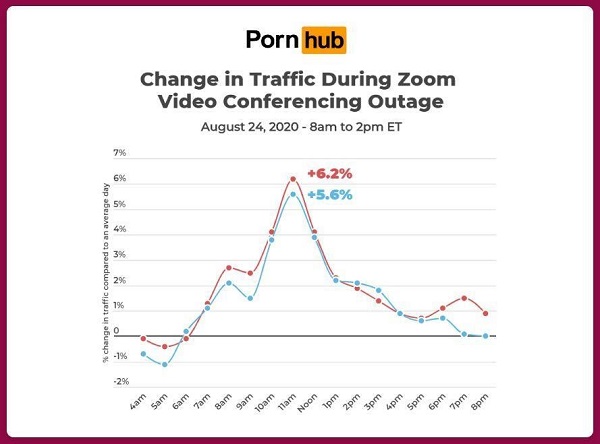 Even the naked eye can see the obvious growth. It's also worth mentioning the August of 2020, when Zoom got temporarily banned in the US and UK. What happened to the serious businessmen who could no longer hold online conferences? That's right, Pornhum saw a spike in visits.
What does this statistic prove? Only that the average person is willing to devote almost all their free (and sometimes even work) time consuming adult content. This vertical is the one in the highest demand and with the largest supply.
Adult offers
Ok so, we've established that the user exists, that they're interested and is willing to check out your potential creative. But what exactly should you show them? What offers are there in this industry, are they enough?
A huge number of offers can be accurately predicted without even referring to statistics, demand always gives rise to supply. There's no doubt that there's a lot of offers, but still, we want to go over their peculiar features. Naturally, using examples from Leadbit.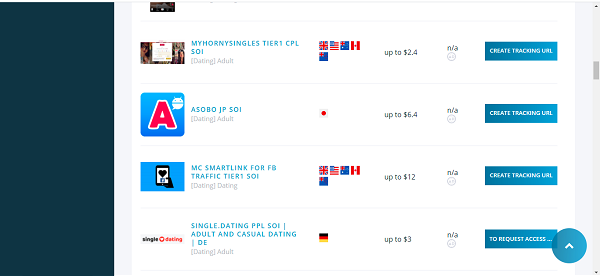 Firstly, offers often focus on specific countries, local ones. So naturally, this makes choosing the GEO one of the most important parts.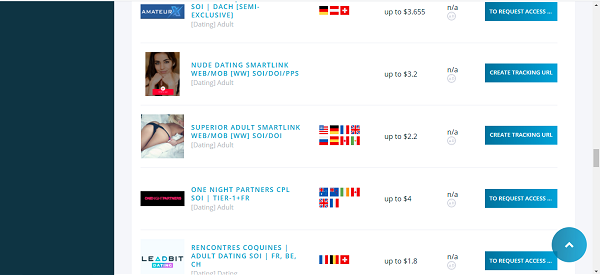 Then again, there's plenty of offers that are tailored for simultaneously a large number of countries, which means adapting to the usual TA is that much easier. And it also allows you to launch multi-ad campaigns.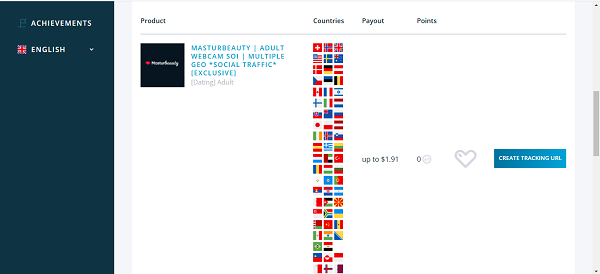 For the most part, this affiliate marketing vertical is filled with inexpensive offers. So, no point in finding premium traffic for them. But there are alternatives, large projects that offer serious rewards per lead. Accordingly, TIER 1 countries provide the bulk of the traffic for such offers. Mostly the US of course.
It's often the case that offers issue different rewards for clients from different GEOs.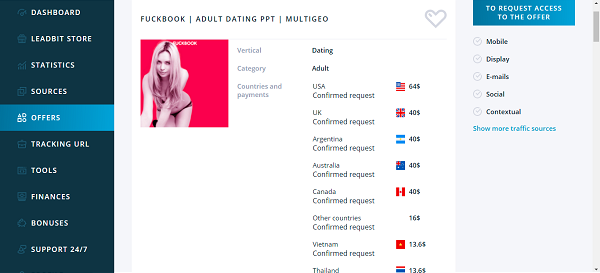 Here, the affiliate themself choose what region to work with. It goes without saying that each one will demand a completely unique approach, ad campaign (AC) settings, creatives and landing pages, and most importantly – budget. So, when making your preliminary analysis, stem from the reward size. A big budget will let you work with TIER 1 countries, as well as allocate more resources for tests, choose suitable settings, filters and creatives.
You can find out more about adult offers here – https://blog.leadbit.com/adult-affiliate-programs/.
The types of adult offers out there
Since the vertical is as enormous as it is, all the offers are also subdivided into several categories. There's plenty of niche ones, too many to cover in a single guide. That's why we'll focus on the main adult offers to which we'll be driving traffic to.
Dating. This is the largest category. And a large portion of offers "inhabit" it. It differs from regular dating due to the presence of 18+ content. At the same time, many regular dating websites aren't above buying traffic from the adult vertical. Especially since their content often intertwines, borders on one another, something like not exactly sex-dating, but not regular innocent dating either;
Commodities. Not the most widespread part. Here, on the contrary, affiliates choose to promote their sex-related goods not through the adult vertical but rather through white-hat sources. Still, a considerable part of the offers partially involves goods-trading. Various sex toys, lubricants, creams, ointments. Also sexy clothes, uniforms and even tabletop card games;
Webcam/livecam. Traffic is driven mostly through the RevShare model. We'll talk about it a bit later. This branch is constantly becoming more popular, a decently lucrative option for an affiliate marketer. The reward depends on the specific offer, making a deposit, registering, purchasing VIP access or purchasing special tokens for a specific model;
Paid websites with adult content. As we mentioned, they subdivide into two types. The first is a completely closed resource with short previews. You get paid when a lead purchases access to this content. And the payout size depends on what subscription was purchased – 3 days, a month, 6 months, a year. The second is VIP goodies, something like PornHub Premium. Here, there's a two-step payout system, one reward for getting the user to register, and another bigger one for when the user purchases premium features;
Adult games. This branch is becoming more popular by the second. Each year sees the appearance of tonnes of apps, indie-games and full-fledged large projects from eminent designer studios. Many of them even find their place in Steam. But still, the majority of them are smartphone apps that just like any other app demand the user purchase in-game currency or have any other similar mechanic.
Payout models
Now that we're gone through the offer types, let's cover the payout models, so that you can find the best one for your AC.
RevShare. A model that's becoming increasingly less popular, but no less lucrative. When the user registers with the service, they become a referral. And you get a percentage of every payment they make. The exact numbers depend on the particular system, on average it's around 20-30%. Such a reward system provides plenty of motivation to look for long-term clients and invest enough effort to transform them into a permanent one. This means you must focus exclusively on expensive and solvent traffic as well as take landing page design very seriously. In addition to a regular call to action and showcasing the best aspect of the offer, it's worth providing the user with a full-fledged guide that covers all the features and lifehacks. Explain how the system works, show all its advantages, to make sure the client stays there for a long time;
SOI. All the user needs to do to become a lead is add their email to the database. And they don't even need to be approved. Simple, fast and unfortunately cheap. In this case, you should focus on quantity, rather than on quality. After all, the payouts for them are penny-worth;
DOI. This model is similar to the previous one, except the emails will have to be approved. And since getting a conversion is that much harder, the reward is also considerably higher. Which means that there's reason (unlike with the previous model) to work on your landing page, that will not only attract a client, but make a lead out of them as well;
PPT. You get paid after the client purchases a subscription or VIP access. This is probably the most commonly-used model. You get paid decently for such leads, around $50-75. But you'll also have to work exclusively with TIER 1 countries. If you drive traffic to such offers from Pakistan you'll get a lead every 50,000 users. And even if you get cheap clicks for a nickel, it'll still be hard to actually make them work for you. This payment model often uses 2-step rewards. You get the first half when the client purchases the subscription, and the second after they extend it.
Studying the potential client – the basics of adult targeting
Let's move on to the second section. Now that we're through with the offers, we need to understand what sort of people we'll be sending to them. Let's go over all the aspects that can somehow influence our targeting settings.
It is noteworthy that some affiliate marketing newbies think that there's no point to fiddle around with targeting too much when promoting adult offers. Their thought process goes something along the lines of "almost any audience gobbles down on adult content, the creative will hit the bullseye whatever in any case, regardless of who's on the other side of the screen". This approach is fundamentally incorrect. Sure, a lot of people "bite" on adult content. But we don't need a lot, we need our clients. There's a certain TA for each offer, and if you venture beyond those boundaries, two unpleasant outcomes are possible. First, you'll waste your entire budget on expensive traffic that won't pay off. Second, we'll drive a bunch of cheap traffic that just won't convert well for our expensive offer.
Moreover, if you fail to correctly identify the TA, you'll most likely strike out with the creative and landing page as well. What this means is that it won't work on our client, who will just get seduced by our competitors.
After all, we did mention that the competition in this vertical is insane, and if you fail to hit the bullseye, you're left without traffic.
General targeting settings
Identifying the sex is the easiest part. 75% of the audience is male. Sure, there are offers aimed at an exclusively female audience, but they're not that common.
Accurately determining the age is a lot harder. No matter how many 18+ and other "checkpoints" you put in place, you still will never be able to weed out all the minors. And minors are nothing but wasted funds. If a minor is quite capable of "bullying" his parents into letting him buy a toy or a videogame, it's highly doubtful that the same can be said about adult offers. Our ideal option is 21 – 30 years old. Older users, technically, also convert, but worse. Up to 40-45, the percentage of leads is still acceptable, but should we aim at an even higher audience – not so much. But, again, focus on the specifics of your particular adult offer.
Redirects work great. The audience tends to come back to the offers they found interesting. Also, services that can track search queries and visits to thematic resources are our everything. But the issue is that large sources that drive elite traffic from prestigious sources to our vertical perform poorly. But they're the ones with the most advanced tracking equipment. So, you'll be forced to steer a middle course.
Technical targeting
Mobile channels are obviously top priority for the adult vertical. Statistics claim that users check out this type of content from their smartphones, and don't forget about the sex games category. Yet despite this almost all websites that offer paid subscriptions to video-content focus solely on desktop traffic. After all, it's not that convenient to watch such videos from a smartphone.
Again, focus on the offer's nature. If you're selling premium access to videos – target desktop users, and if you're promoting adult dating, then above all you need mobile leads.
As for device types, statistics claim that iPhone users convert better than Android ones. But then again the former traffic type is more expensive, so don't focus exclusively on it. The remaining technical settings should be configured based on your strategy and the premise of your AC, as well as after analyzing the results of the tests.
GEO
The reviews we studied for this vertical, all state that the best option is solely TIER 1 countries. The USA ranks first, followed by the UK, and lagging a little behind are France and Germany. And yes, that's the gist of it – this is the most solvent audience in the world. And America is also #1 globally when it comes to consuming adult content. But keep in mind that this traffic is very expensive. And if the price is more that justified when you're promoting financial offers (since they rarely pay less than $100 per lead), that isn't exactly the case with the adult vertical, where prices vary significantly.
That's why the suitable TA for you is, the expensive one from America, the moderate from Europe and the cheap one from the CIS region and the 3rd world. Just make sure to correlate the TA and the offer. The only GEO we'd recommend to ignore in most cases are Asian countries. Or rather, when working with this region, you should focus on specific localized offers. It just so happens that Asians like Asians, so regular offers just won't intrigue them enough for you to make a profit. If you're driving traffic to adult dating, don't rely on Asians here either, unless they make up at least 33% of the website's visitors.
Time to enter the market
The system is simple, adult affiliate marketing works when there's not much else to do in the world. People get bored, get on their laptop or smartphone and google 18+ content. This sort of demand is bound to sag when the Olympics are happening. That's why it's a smart decision to increase your weekend ad budget at the expense of the weekday one. After all, people are less busy with manual tasks on the weekend.
By the way, given that the epidemic is long from over and many events, even sport ones, are held in closed halls, adult content is at its historical peak in terms of demand. The perfect time to launch your AC.
Creatives for adult offers
Now that we've gone over targeting, let's move on to the next step in launching our future ad campaign – the creatives. And if in other verticals creatives are an important element that has a significant influence on the success of the AC, in the adult vertical – they single-handedly determine it. A properly chosen creative will sell the offer for you, it'll attract a lead and make him purchase the subscription. He won't even read into the details because he wants to find "that very girl from the picture", see "that same video", a stop frame or a GIF of which he caught a glimpse of. A bad creative won't turn the user into a lead (if it even attracts them in the first place). In this case, the task will fall upon the landing page, the advertiser's project and many other contributing factors.
The main postulate is that all people are different, they all have their own tastes and preferences. But they are largely similar for members of one social group. That's why adult creatives always focus primarily on the GEO.
Study in advance the tastes, preferences and trends that dominate in the GEO you're aiming your AC at. This task isn't as important in other verticals. Nutra and gambling creatives hardly differ at all from GEO to GEO. The adult vertical, on the other hand, is a whole other matter. So, check out examples and cases. Suppose that Spain likes spicy hotties with ample curves and Americans prefet 2 options – light-skin blondes and mulatto girls. Moreover, the tastes of the overall majority often change very slowly, which means you can focus on them for years at times.
The second important point is to pay attention to the offer. They are conventionally divided into two large groups. The first is the search for a partner or long-term life companion. The second is an adventure for a couple of hours. Naturally, in the first option, any sort of provocative or even aggressive content would be a mistake. Whereas, a completely justified decision for the second option.
But don't overdo it, people are used to being bombarded with ads. And now that they've identified your creative to be an ad, they'll assess your offer like they would a commercial deal. Unnaturalness, a certain gloss, cover girls – none of this inspires trust. The client won't believe the deal is fair. Whereas all things natural are the best choice – it calms the user. This is what they hope to get after all. They know they won't get a date with Kate Moss, they're looking for something a little more realistic. And that's exactly what you should give them.
Let's look at an example, when promoting adult dating offers, such images perform average: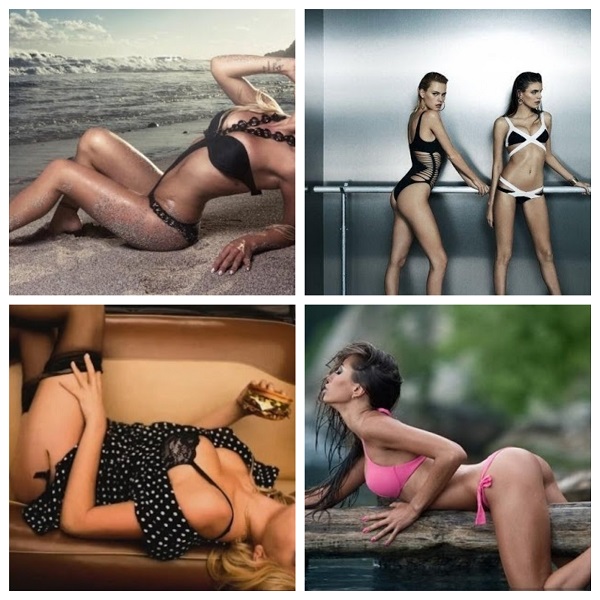 Even the naked eye can tell how unnatural these look. Best to choose something along the lines of: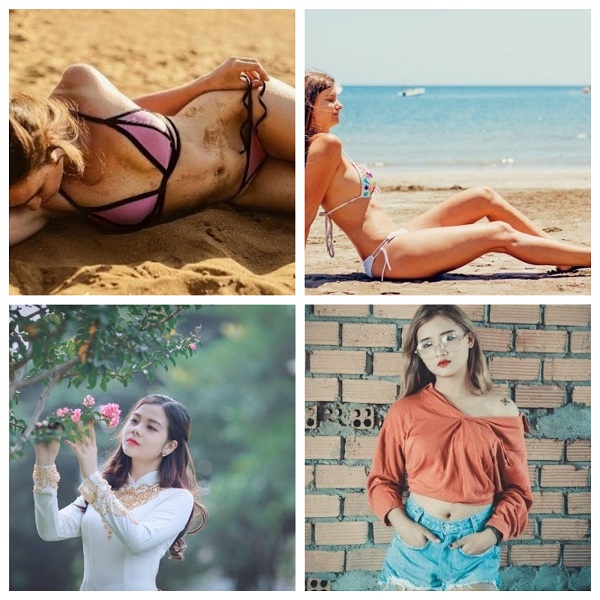 Naturally, if you're driving traffic to something a little more hardcore than just adult dating, you need to use more "explicit" creatives. But still, remember that users don't like unnatural things, unless it's pics and clips taken directly from the source material.
Never hide the "nature" of your ad from the platform, if it's technically allowed there. For Facebook marketing, sure, outright adult content won't pass moderation, use cloaking or other methods. But in places, where there aren't any restrictions, feel free to slap on the 18+ mark. Otherwise, you risk ruining your relations with the platform, up to getting banned, not to mention that you'll be driving non-targeted users that just won't convert into leads.
If the website's mods prohibit overly explicit content, but adult content is generally allowed, you can try employing some tricks. To ensure a flow of traffic, use obscure creatives without any naked girls or videos with inappropriate content but that obviously hint at the stuff they're promoting. Just remember that creatives should not parody reality, but reflect it. Ideally, they evoke arousal, rather than a whiff for a well-done pun.

Where to look for creatives
When it comes to the adult niche, there are 3 options – the same as with any other area.
going to paid websites and ordering the necessary creative. But keep in mind that if you dedicate a portion of your budget to buying images, they have to be unique. Don't pay people for googling stuff for a couple of hours instead of you;
photostocks and other databases. It's a bit difficult to look for appropriate (adult) images here, but if you're willing to put in the time, you can manage;
specialized Ad spy services. They track the creatives of your affiliate marketing competitors and companies, and highlight the elements of their ad campaigns that are suitable for you. Among them are https://bigspy.com, https://ecomhunt.com/, https://www.sellthetrend.com/.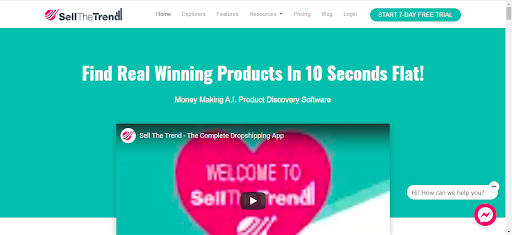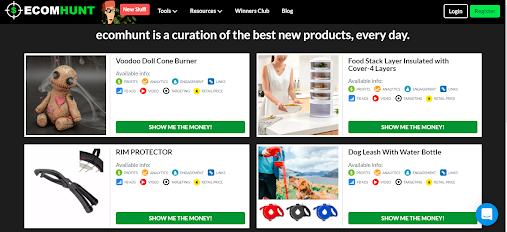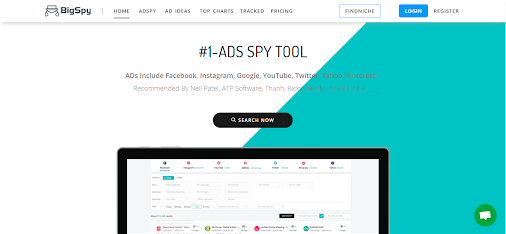 What sort of creatives can get you banned
Basically, for any 18+ images and calls to action, but it depends on the specific platform. Many don't allow pornographic content period. On others, it depends on the level of nudity. Yet, no one knows exactly where this invisible line is, not even the mods themselves.
This means that only a test can clear things up – submit several creatives up for moderation and check which ones the mods won't let through. Don't use any creatives with the same level of "expressiveness". But in reality it can be that a creative with bare breasts gets banned, while another that features a whole orgy gets through no problem. The human factor or a not thought through algorithm.
Test, experiment, or change the creatives from the start. Don't forget that creatives with minors or animals will get banned everywhere.
Landing pages for adult affiliate marketing
This is where your TA gets sent to on its journey to becoming a lead. It's made according to the standard well-trodden AIDA marketing system. Capture people's attention through a headline or image. Arouse interest using the text. Make the user want to make a purchase, subscribe, follow the link. Guide them to performing the target action. "A worn-out formula" says you. And yet it still works, people don't change.
The main thing here is presentation. Avoid trite phrases, try to find something that would really hook the reader. Alternatively, you can turn the landing page into a survey. Will you mind if the girl messages you first? Are you ok with having sex with multiple partners? Are you ready to get to business on the first date? Etc. etc.
Keep in mind that we're working in the adult vertical, which means we showcase our product in the best light. Visual accompaniment should be on the same level as the text, video content also gets a decent response. But maintain the balance. The thing is that if you "overfeed" your client at the landing page, they'll be full – there won't be anything left to offer them. You need to spike up their interest, not satisfy their desire.
A pre-landing is a web page that is used when the selling link is failing to perform its "duties" on its own. Alternatively, the offer is focused around a lucrative cross-selling promotion or a free-trial period that later turns into a paid subscription. The user won't bite if the bait's too obvious. That's what the landing page is for – in it you can explain how the deal is fair and transparent.
Pre-landings are also used when the offer is too gray-hat, which means it might attract the unwanted attention of mods. A white-hat landing page style will deal with any doubts these people might have when checking your stuff.
Be honest when designing your landing pages. In their desire to get a lead, many affiliates start to blatantly palter with the truth. They promise things the advertiser won't deliver, an eternal free subscription, 100,000 network participants, when in reality there's a couple of hundred. This will not only deal a blow to the conversion rate but will boomerang back to the affiliate in the form of, say, getting banned by the affiliate program.
How to make an adult landing page
If you have basic HTML and CSS know-how, you won't have any problems. Sure, it'll take time, but a handmade landing page will always be unique and personalized for the specific offer. But there's no guarantee that it'll attract more traffic than its builder-made counterpart.
Basically, WordPress remains the ideal option at the moment. A free engine that through plug-ins offers ample opportunities. Naturally, you'll still need some basic knowledge, but rare is an affiliate with at least a year of experience and yet without any skills to work with this CMS.
The other options are typical builders. Their main thing is speed. Although, it'll still be noticeable that you used templates, but regular users often don't really care. All they want are spicy images.
Keep in mind that these builders aren't free.
Unbounce. A flexible builder with a reasonable number of templates. Lets you set up additional buttons and widgets. Offers several plans, with the cheapest being $80;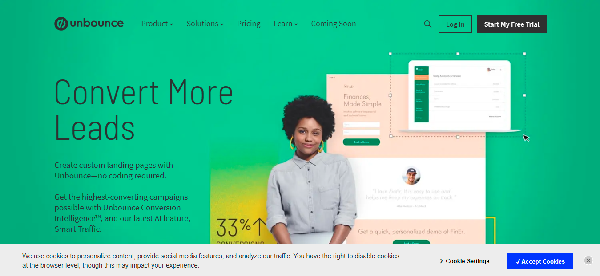 Leadpages. A cheaper choice, the lowest plan will cost you $37. Though, there's less features, for example, the mobile version is made automatically, you can't manually edit whatever element you think needs it;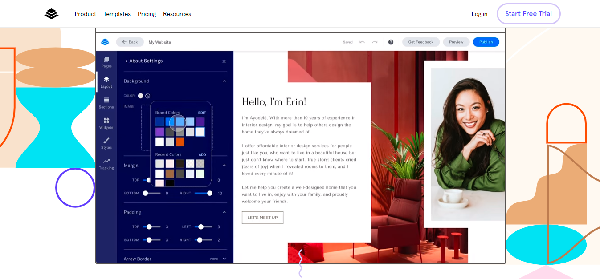 Landingi. An extensive system that allows you to not only design adult landing pages but also provides 300 ready-made templates. + WordPress integration. All this will cost $147.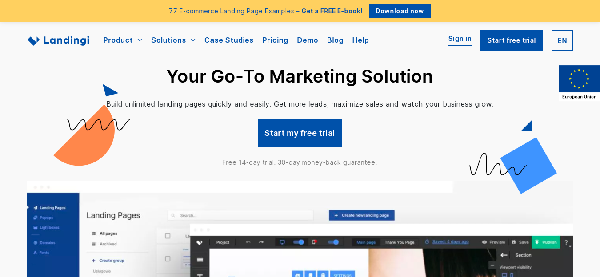 An overview of the TOP landing page builders in our article.
Adult traffic sources
So, you've chosen the offer, set up your AC, now you just need to find a adult traffic source. Just like with other verticals, there's plenty to choose from. But of course it has its distinguishing features. To begin with, as usual, let's divide all sources into two groups: paid and free. The first work fast, and if you don't have much time or need to keep up with a highly fluctuating demand, this is the best option for sure. The main advantage of the free ones is in the name. Though, they're conventionally free, but we'll talk about that later. First, let's go through the paid options, as the overwhelming majority of affiliates work through them.
Adult ads – paid traffic sources
Before moving on to ad networks, let's go through the major resources that many affiliates focus on when driving traffic. Or at least that's what they do with the other verticals. We, however, are dealing with adult traffic that quite often can be classified as gray-hat. So, is it possible to use large and well-known websites? Let's figure that out.
Facebook
Technically, adult content is banned in Facebook. We still remember that time when Zukerberg just straight up blocked all dating ads for almost 6 months. Now, Facebook's moderation is uptight and gnarly. If the offer is a bit on the "gray" side, you'll have to use cloaking. And not just any cloaking, the expensive premium stuff. And even then, no one can guarantee you won't eventually get banned.
On the other hand, if your offer is "innocent", just barely hinting at adult themes, if it's an adult game without too many grown-up elements, your ads will work just fine. Your main task will be to pick a "blurry" creative (God forbid you take that literally), one that fits the rules but gets the message across. No need to overdo it, it's better to make a dozen attempts to get through the mods than launch an AC with creatives that just don't attract leads like they could.
Pinterest
According to Omnicore's data, Pinterest gets up to 300 million users daily. Unlimited space for your AC. And unlike Facebook, this website is way more lenient towards adult content. It doesn't give out bans left and right for thematic tags, you can freely use the words "sex" or "adult". And they're fine with some spicy elements in your creatives.
Moreover, advertising on Pinterest is as native as it comes, teasers pop up in between posts and they're shaped exactly like regular posts. SO, the ad just blends perfectly into the surrounding feed and becomes stylistically one with it, very convenient.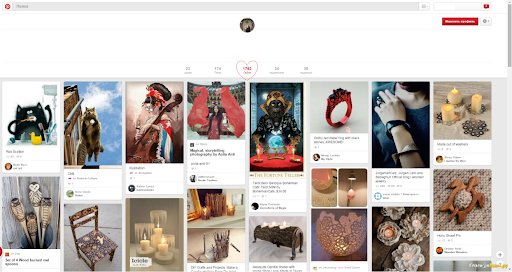 Quora
Quora's audience is almost as impressive as Pinterest's and adult content is technically allowed. Sure, blatantly kinky stuff won't do, moderators never sleep after all, but standard teasers and legal offers won't get banned. Moreover, there are two types of ad formats to choose from. Classic teaser notifications, as well as a "response" form. They pop up in the user's feed when they scroll through tags or searches. Technically, it's a lot like search optimization.Choose key tags, words and the full line of the question, if your answer is deemed relevant, the ad is published. And in the answer go ahead and place the link to the landing or pre-landing page.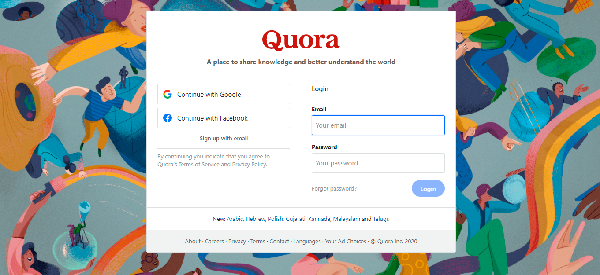 Ad networks
Let's start our little walk through ad grids with general ones, which don't specialize in a specific vertical. Most of them are quite suitable for locating adult traffic.
TeaserNet
A good ol' teaser grid, one with which many affiliates are familiar firsthand. Sets reasonable prices, but can't really boast of high-quality traffic. Working in this sector since 2008, the project's focus has always been teasers. In 2021, they are rumored to be not as functional as they once had been, but they'll do fine for what we have in store for them. If teasers still work anywhere, it's in the adult vertical. Plus, TeaserNet has long added push notifications and native ads to its arsenal. The latter aren't of much interest to us – high-level platforms won't accept adult native ads anyway. But push notifications! Now that's something we can use. Especially when it comes to adult dating.
you can launch ACs for as low as $5, a great choice when you're short on funds or just want to test out the AC's viability in general;
GEO: mostly TIER 3, sometimes TIER 2. Lots of users from the CIS region and Asia. Keep in mind, that this audience doesn't respond well to offers with a subscription;
extensive targeting, almost all the parameters we need are available: sex, age, GEO, technical settings;
loyal mods, almost any AC gets approved.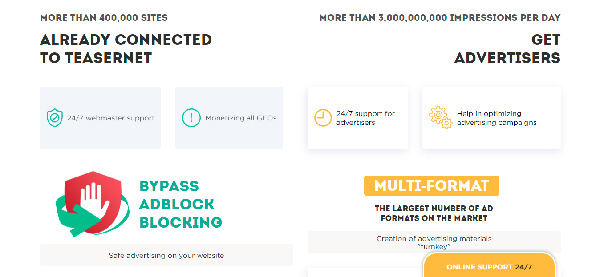 PropellerAds
The Popunder leader. Besides that format, this service also actively uses push notifications. Like we already said, Popunders get an average response, while push notifications are our bread and butter. The platforms this service offers are a bit more high-quality than those of the previous entry. The service actively works with TIER 1 countries. Which means that for most expensive offers, this is the right choice. Though, the moderation is tighter, blatant pornographic content won't make the cut. You will have to smooth out the rough edges a little, opt for a more civil option. What's nice is that the system can bypass AdBlock, which is on an absolute rampage when it comes to the adult sector.
Minimum budget – $100. It's a bit higher than in the case of TeaserNet, but using this platform just for a simple test wouldn't be a smart choice anyway. But you don't need that anyway, after figuring out the basic settings, you can drive key traffic to your offer right from this resource;
Serious targeting, by age, sex, language, browser, country, device type and much more;
Smart-bidding settings are available, a convenient way to determine the ideal cost of your ad clicks;
Almost 8 billion impressions in all major countries of the world every day;
A bunch of additional features and goodies, although, a considerable part of them is paid or can be activated for campaigns with a specific budget size.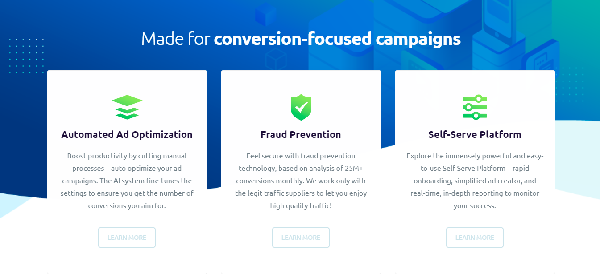 Read a detailed review of PropellerADS on our blog.
Clickadu
A multidimensional project that incorporates many ad formats. The push notifications we need are also present, as well as short text ads that are a great tool to promote adult offers. Pre-roll ads and banner templates also work well. The resource has many websites, spanning over 240 countries. Moderate is, well, moderate, adult offers get approved no problem, as long as you don't overdo it with aggressive and provocative creatives.
minimum AC budget – $100;
the targeting is good but it focuses on the technical part. And that's the one we don't really need, although, it'll definitely come in handy if you're promoting Eroges. In which case you can configure key mobile traffic parameters;
simple setup, a good choice for a beginner affiliate;
lots of ad formats suited for any sort of need.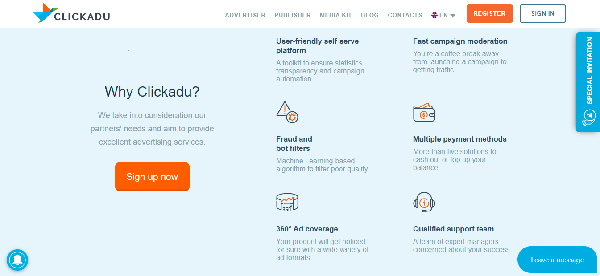 Adult Ads networks
Do you want to filter out the unnecessary flow of non-target users? For simplicity's sake, you can always use a niche channel that focuses on a specific vertical. When it comes to adult affiliate marketing, there's plenty of such platforms. Another important advantage is that niche sources are much more loyal in terms of moderation. Yes, even these guys won't let outright porn slide. But you don't need to worry about whether you need to change your creatives just because the model on it is clearly topless. You just focus on the important analysis. Especially since niche platforms almost always provide warmed-up traffic (which means converting it is easier).
Adskeeper
The resource deals exclusively with adult offers, having amassed an impressive collection of platforms. Not quite PropellerAds level, but 4 thousand active website is still pretty good. You can promote almost anything here, be it a sex game, an adult commodity product, dating, porn subscriptions, you name it. But given the rather narrow audience, don't overdo it with the targeting settings. Otherwise you will have to seriously overpay for each click because of the stiff competition or reduce the flow of visitors.
minimum ad budget – $20;
choose from native ads and push notifications. And here native ads are actually a good choice, since all the resources are thematically appropriate. Which means, organically adding your ads to these resources will be a piece of cake;
around 20 different targeting settings. But like we said, don't go overboard;
the resource has its own creative builder, which seriously helps save time at the initial stages;
despite focusing exclusively on adult offers, everything is moderated, checking the age of the user and warning them about the upcoming content's nature is mandatory.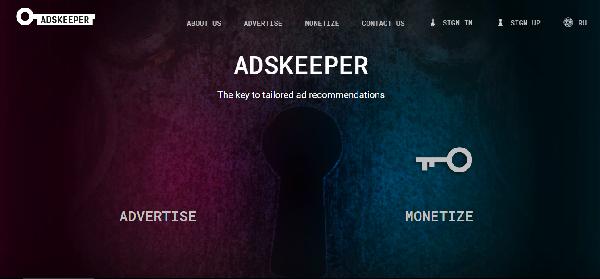 PLUGRUSH
One of the largest platforms that allows you to fine-tune standard and mobile traffic. The service provides detailed statistics, project managers are ready to help you launch your AC. Trade traffic plugins are widespread, so AC platforms actively use redirects. The service accepts websites with 50+ visitors, and all sites are manually checked at the initial stages. Banned topics: minors, animals and anything else prohibited by law. All other adult content is considered legal.
minimum AC budget – $25;
convenient widget customization. Set up your teaser and make it unique in literally 5-10 minutes, without the need to use builders or 3rd party tools;
several premium platforms available, but the bulk of the traffic is TIER 3;
an easy-to-learn service, beginner-friendly.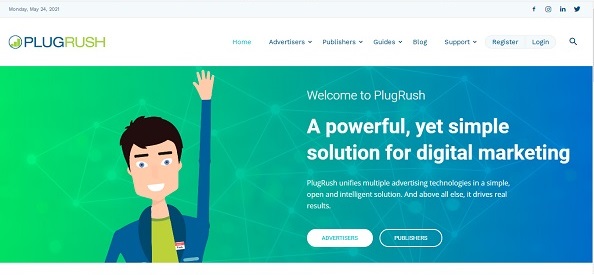 Exoclick
The service offers a significant number of ad formats. Among the options are: Popunder, Clickunder, banners, push notifications, pre-roll ads, teasers and native ads. A service with such variability is forced to have the appropriate coverage. And this condition is met. More than 17 thousand sites are available. Moderation here isn't as tough as in similar services, still, websites featured on free hostings with less than 50 unique daily visitors won't make the cut.
minimum budget – $20;
suitable for extensive tests, promoting multi-ad campaigns, developing 2-3 offers simultaneously;
targeting by all standard parameters;
a significant share of mobile traffic, which is beneficial for this vertical.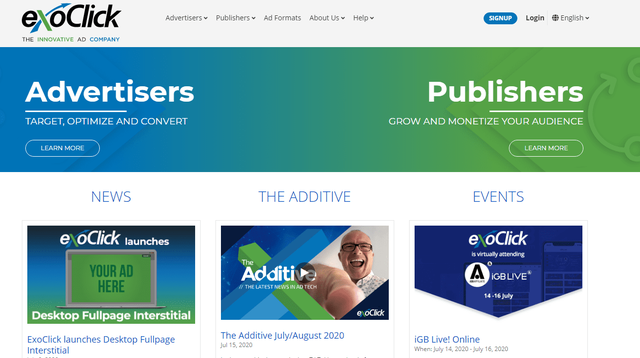 Free traffic sources for adult offers
Let's immediately clarify something – all free traffic sources are only conventionally free. You always pay with something, be it money or time and effort. These sources can suit affiliates who have loads of time on their hands. If you have time to learn and develop, free methods can very well compete with paid ones. Webmasters that have their own developed websites or social media groups can also use these platforms to further promote their stuff. As long as the resource and the vertical are thematically compatible.
Your own websites and promoting them
Your own website is a powerful source of traffic. If you have one, you don't need any 3rd parties, you can drive your audience straight to the offer. You can choose any format you want, as long as you place them properly and not turn your website into a steaming pile of garbage.
But to use the website as a traffic source you need:
To have a serious following. 100 unique visitors a day is just ludicrous, such a resource alone cannot cope with the task at hand. Play around 1,000 and more unique visitors;
Thematic appropriateness. If you have a website about dog breeds or a fishing accessories catalog, adult dating push notifications will appear "slightly" out of place.
Creating a resource suitable for the parameters from scratch is certainly a laborious process. You will need competent search engine optimization for the users they bring your way, as well as an adequate link mass from thematic and authoritative sites. Doing all that manually will take at least 6 months IF you get lucky. Paid optimization through SEO companies can speed up the process, but how is this technique different from its paid counterparts?
Social media
Developing a social media community is a lot easier than making your own website (of the same following, that is). But search engines drive traffic better than social networks. Free promotion methods help get the young community on its feet in a matter of months, but it's impossible to reach a large audience without promoting yourself in the social network itself or in other high-rolling groups.
Let us clarify that an alternative method remains. As old as Adam – creating fake accounts with the affiliate link in them. Made to look like an account of someone attractive. The link is surrounded by leading text, something along the lines of "it's best not to talk here. How about you message me here -link". Naturally, such fake accounts get banned by the truckloads, which means you need to pump out new ones by the dozens. The task is laborious, and there's no guarantee it'll be insanely profitable, but is bound to lead to at least a modest plus.
Tips from experienced affiliate marketers for making money on adult affiliate programs
It's impossible to take everything into account, and no guide can be 100% accurate, especially in this constantly moving and evolving sphere. That's why we've collected the best general recommendations from our specialists that can help a newcomer get the hang of this vertical.
Don't hesitate to experiment. Do you know why 90% of affiliates work according to established and well-known patterns? Do you think it's because of efficiency? No, these patterns are more simple, they require less tests, studying and analyzing. Then again, they become outdated at lightning speed, even the slightest shift in trends makes all existing bundles and patterns into obsolete garbage. Did we tell you to make landing pages using the AIDA system? Make your own, with blackjack and concurrent factors. One of our recommendations were teasers and push notifications? During the testing phase, take a risk and try to make a native ads-popup bundle. There is no single formula, you might be the one to find the currently best-performing bundle. Tests on top of tests with a side dish of extra tests;
Analytics is key. A good affiliate doesn't need anything other than analytical tools. If the AC isn't working, there's no time to scour the Internet for advice. What you should do is open up the tracker and delve into the analytics. Most ACs provide a bunch of tools for this purpose. Check the entire bundle, what part is sagging, at what point are you losing your TA, at what stage does the lead drop off. Reinforce weak areas, play from the strong ones, get rid of failing GEOs, introduce new ones. And record your findings. If you invested additional funds into your AC, extra tests, paid services and tools, bought unique creatives – carefully study the reaction of the profit margin. Compare costs and income. Henceforth, you'll have an idea about what sort of budget you need for this or that paid feature.
Study everything, but still have your own say in it, don't blindly follow others. Start building your AC from scratch. Don't try to cheat off of your competitors. Sure, getting "inspiration" is not a bad idea, peeking at their tricks is the right decision. But "borrowing" entire ACs or large chunks from them and combining that with your own strategy is a big mistake. Do not adopt other people's creatives, landing pages, targeting settings. They worked only in their own AC, at a specific time for a specific offer. You need to find your own solution, so feel free to "get inspired", but make your AC yourself.
Case ― adult dating in TIER 3 countries
Let's move on to our experience of working with adult affiliate marketing offers.
Does the vertical work in TIER 3 countries or not? We decided to make a case-study to find out. The offer uses the DOI model, which immediately speaks of a low conversion rate. The reward is 30$ per approved lead, and an additional 10$ if they purchase a subscription. The resource doesn't offer any sort of free trial period, which is weird.
We decided to test the offer in unpopular countries, that are still fine with teaser spam with a subscription. Nigeria, Tunisia, Uganda, Egypt and Somalia. Turkey and Saudi Arabia were also on the list, but the very first day of testing showed 0 results from these countries, so they were cut off.
We bought traffic on megapu.sh, since this resource has proven itself to be a great choice when working with TIER 3 countries specifically. Plus the coverage was impressive, though we did encounter some issues at the moderation stage – it took a week to get the AC approved.
We chose CPC as our main payout model.
As is tradition, we went into the red the first week.
expenses – $200;
revenue – $ 132;
profit – negative -$68.
We immediately discovered the problem, the creatives weren't working. Specifically, these: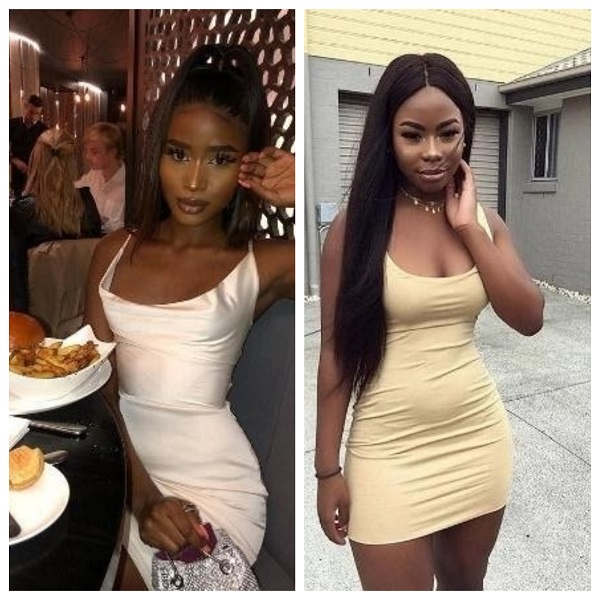 We quickly switched the models to: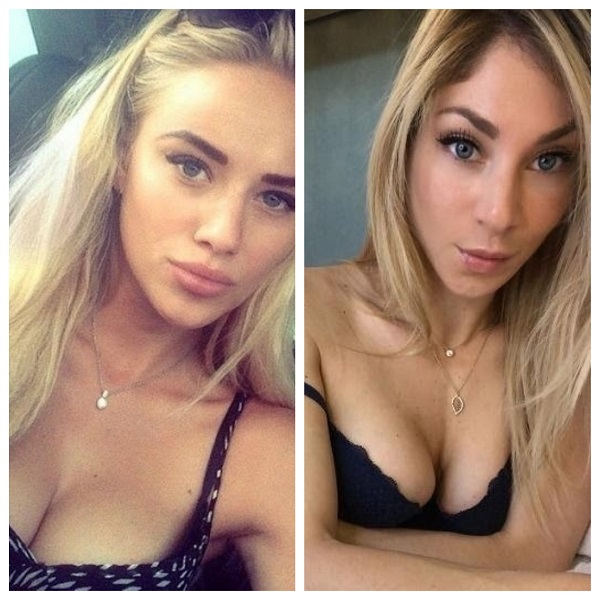 The second week saw instant growth .
expenses – $200;
revenue – $340;
profit – $140.
Remember how we talked about the importance of studying the GEO? Well here's an excellent example of why it's so vital. We should've guessed sooner that the problem was regional tastes. After a relatively stable period we didn't go into the black as we'd hoped. The analysis showed that there were problems with the pre-landing. After a brainstorm a verdict was passed – too much text, not enough hotness – the user lost interest while reading. And even though the logical hooking techniques in the text were good, without proper visuals the users weren't getting warmed up.
The following elements were included in the pre-landing: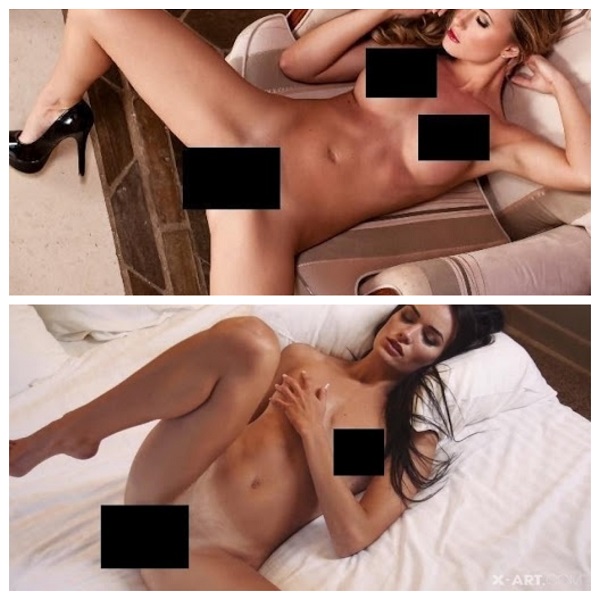 And a few others, similar in style so as not to look out of place or blatantly ripped off the Internet. The images' overall design and content pointed to a unified system, which enhanced user trust. Additionally, since the main mistakes were accounted for, the overall budget was increased.
The 3rd week's results were satisfying.
expenses – $300;
revenue – $564;
profit – $264.
We continued to drive traffic for an additional (4th) week and then halted the campaign. General results:
expenses – $1,000;
revenue – $1,548;
profit – $548;
ROI – 54.8%.
A surprisingly good result for a TIER 3 adult dating offer.
FAQ
1. Are adult offers a lucrative choice in 2021?
Quite, but it would be fair to warn you that over the last 5-6 years, the average ROI took quite a hit. This is due to the fierce competition – be prepared to face it. If you have a working formula, that you've discovered after numerous tests, you can still lay claim to a serious income. But it's now just a more laborious process compared to what it once was.
2. Are adult offers suitable for affiliate marketing beginners?
Sort of. This vertical demands basic experience. It's more than possible to acquire it when testing ACs or at the initial stages of working with simple offers. Best not to start off from complete scratch, adult offers have a tonne of peculiar features. Then again, this vertical is the most demanded, which will allow a newcomer to easily get the hang of things during the first stages and immediately locate and secure a steady flow of traffic.