Hi! Speaking about the Facebook affiliate marketing, it is worth mentioning the saying " honey is sweet, but the bee stings": Facebook has a loyal paying audience, high-quality traffic for any offer, but Facebook considers the network as its own clearing for harvesting, and introduces strict rules, regularly blocking the accounts of advertisers and users.
So what? In fact, this is the routine of an affiliate marketer working on Facebook. Do not be afraid, there are special services for work, farming accounts, working schemes of earnings. If you treat earnings through the partner network as a job, not as a one-time part-time job or a lottery game, take a serious approach to the profession – you get a consistently high profit.
LeadBit tests ALL offers on Facebook and is interested in the stable operation of the marketer, so we share working bundles, tell you how to work without a ban, and tell you what to do and how to use what services. Even if you are driving traffic from Facebook, it is always useful to know how others do it. Beginners generally need to read (but if you are ok with throwing your money down the drain – then do not waste time).
Read our article "Best free traffic sources for affiliate marketing".
Facebook Audience Size
Mark Zuckenberg stole the idea from his fellow students, but from the idea to the implementation – kilometers (this fact is proven, Facebook paid compensation in cash and shares). Created in 2004, the site could have remained a student's inner American hangout, if not for the support of PayPal. Venture capital investment changed the original goals of the creators, from that moment Facebook was considered as an asset that should bring profit.
Note that this is an asset of users (2.8 billion). registered, 1.85 billion. log in to Facebook daily), a human resource that can be managed for profit.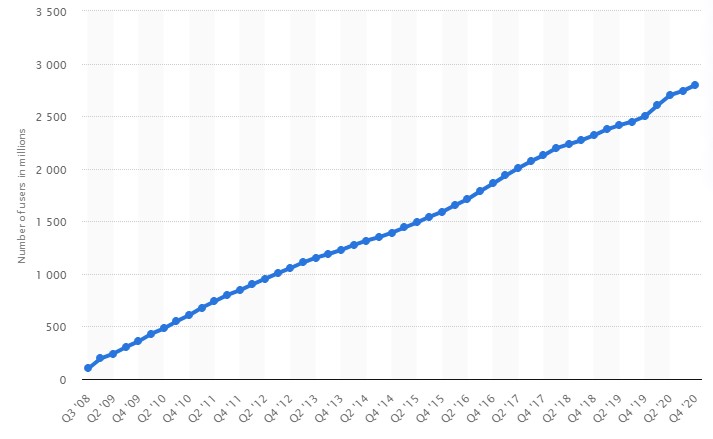 The larger the audience, the greater the profit: in 2020, revenue was $ 28 billion. Facebook receives money from advertisers (10 million in the 3rd quarter of 2020) and … from political parties, governments, to which it sells loyalty, skillfully manipulating public opinion.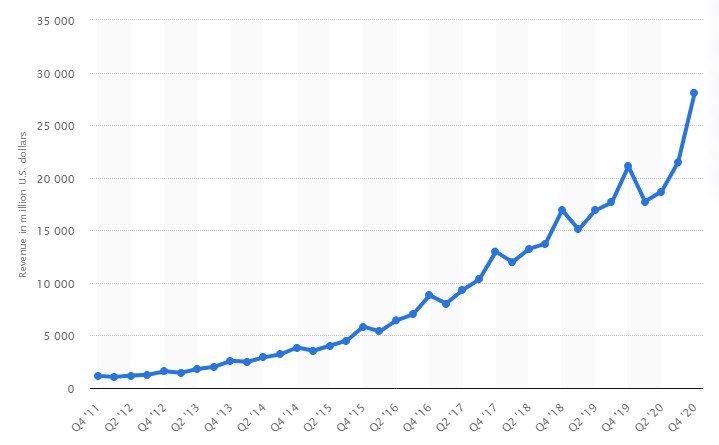 This point should be understood by specialists working in Facebook. This leads to all the games of the site with the rules, and it becomes clear why they close their eyes and do not touch ads aimed at one geo (even a poorly covered adult), but become over-strict moderators for another.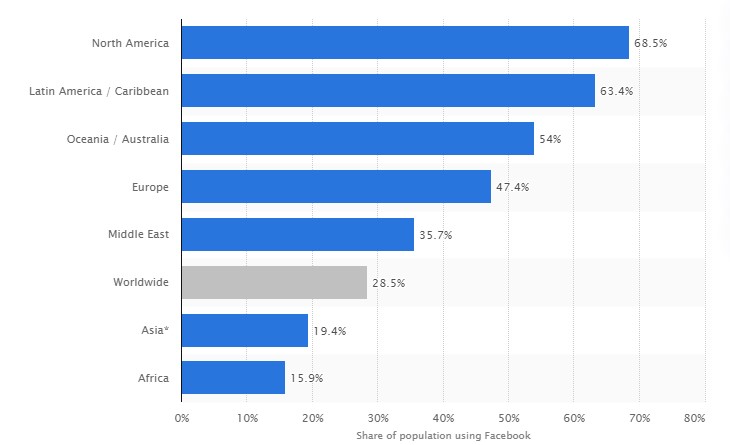 Facebook is popular all over the world, most of all, of course, in North America. The social network is poorly represented in Africa, in Europe, the platform is popular with half of the population.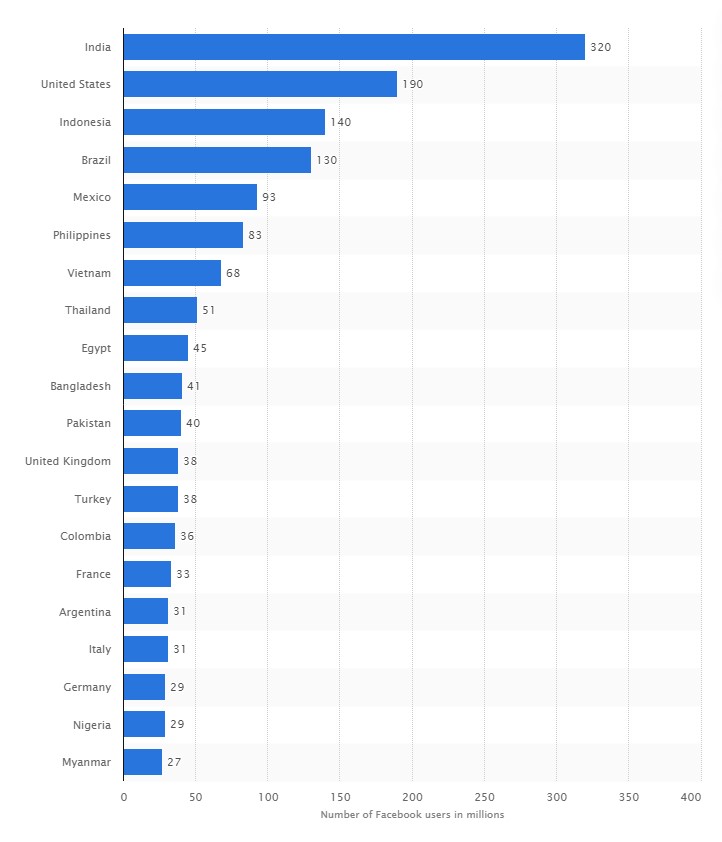 LeadBit prepares offers based on the number of users by country on Facebook, so there will be a crowd of buyers for any product of the partner network. Even if the price of the product/reward is small, such a powerful traffic allows you to get a regular high income.
Why Facebook is so popular in affiliate marketing
Facebook is actually popular in affiliate marketing. The reasons are:
Access to 2.8 billion active users. Even if you narrow the audience, for example, to pour on Turkey, this is 38 million potential buyers.
Low entry barrier. The usual recommendation for a full-fledged campaign is $ 1,000. However, you need to look at the offer. More accurate calculation: the amount of the partner's remuneration * 4 = one advertising campaign (option A). For a full test, the amount is multiplied by 3. For example, the partner reward for the HEART KEEP offer (Philippines) in our partner network is $ 9. We consider: 9*4*3= 108 dollars. A very small amount to start with. Among the 83 million users of this country, 1000 (basic payment for Facebook impressions) will view the ad and buy the product.
You can work without a domain and hosting. In addition to advertising, you can promote posts and promote groups, native links work well for "white" offers.
The real expense is the payment for advertising. Yes, there are arbitrageurs who work through a virtual machine/server, buy domains and accounts, but there are also those who get profit and do without extra costs.
You can use traffic from existing pages or groups. Affiliate marketing on Facebook is suitable for beginners who have their own community and subscribers. On your recommendation, they will click on the link and buy goods for adults, games, pump finances, go to dates.
Accurate targeting. If you compare Facebook and Google (GoogleAds), the quality of the received traffic is comparable, and the payment is significantly less.
Difficulties in working with Facebook
Affiliate marketing is the way to go, and the road is never smooth. Facebook considers itself the sole owner of the audience, God, regularly tightens the rules, bans accounts and imposes restrictions on content. An ad campaign will not pass moderation if a potential user may be misled, frightened, or offended. Innocent in the eyes of a person with a sense of humor jokes and pictures (weight loss, rejuvenation " before and after») they turn out to be a violation of the rules, you cannot explicitly advertise adult and dating services.
Technical support, in my opinion, is bad. If Facebook banned a user account "for suspicious activity", you will not be able to reach technical support:
the chat is closed;
it is difficult to find the right form for a complaint (Facebook does not have time to update the reference information, what is indicated in the help is no longer valid).
The same attitude applies to small advertisers. The list of reasons why a campaign may be rejected or the account blocked is huge.
Add to this a lot of competition, theft of creatives with the help of special services – and you can leave with the thought of losing before reaching the start. Guys, Facebook is a modern supermarket, not a spontaneous bazaar. If you treat the rules of the site with understanding – you won't have the majority of the problems.
Ways to use Facebook for affiliate marketing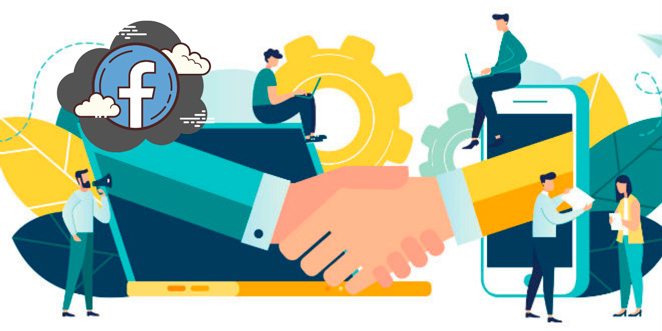 Facebook is good because there are no strict limits in terms of choosing a "tool for catching traffic". With a lack of funds, you can work by investing time, gradually pumping your account and gaining reputation and popularity.
Choose the option that seems most attractive:
Create/upgrade your page, then sell through it. A good option for sociable affiliate marketers with a large reserve of free time and limited financial resources. You gradually turn from a regular user into a marketer, gradually increasing the number of your subscribers by promoting affiliate marketing offers. It's not even work, but fun: you do what you did before (scroll the feed, put likes, watch videos, share content), plus sometimes you tell us what a great thing you came across ("white" offers), how it helped you personally. If you do not promote the publications, there are no advertising costs, and the partner reward for the lead can reach $100.
Create/upgrade your community, then sell through it. It is more difficult to have a community. You need to regularly post high-quality and adequate content (3-4 times a week), communicate with subscribers, promote publications (this is paid). It takes from 6 months to a year to pump the group (the target is 100 thousand subscribers, but sometimes it is better to have less-but the audience is elite and more financially reliable). If the audience is well warmed up, the click-through on the partner link reaches 80%, and the buy-out is much higher than 50%.
Negotiate directly with the owners of widely promoted groups/pages. If someone you know owns a public page, you shouldn't waste time. Offer them to post your content with an affiliate link for a fee. We do not recommend doing this if the community page belongs to your friend. Facebook is characterized by strict moderation: in order for the group not to be banned, the owner will have to live in fear that his "work of a lifetime" may be closed. So, you can ruin the relationship. The owners ask for a fee for the "rent-show" immediately. The more subscribers, the higher the fee.
FacebookADS directly to the offer or to your community/page. Classic affiliate marketing implies driving traffic through advertising. It is the fastest way to generate income, yet the riskiest one. First, you need to understand the rules of Facebook, learn how to work with targeting and designing creatives, conduct testing, and then get a well-deserved applause.
Since most of the questions arise from the specialists who work with advertising (not web sites, site owners working with CEOs), we will focus more on the advertising campaign.
Types of advertising campaigns on Facebook
There are 3 types of Facebook campaigns, but not all of its subtypes will be useful to an affiliate marketer:
conversion. If the task is: the buyer goes to the page and buys/registers – a marketer needs to select the "conversion" subtype. "Catalog sales" is suitable for websites that have a website designed as a store. Choose "Visiting points" if the offer has a payment "per head" (concerts, rallies, flash mob);
brand awareness. The type is not used by affiliate marketers, the branding is handled by the manufacturer;

attracting attention. "Lead generation" is used when creating a database, arranging sweepstakes;
"app installs" for gaming, finance;
"traffic" is suitable for both dating services and sales (please note: it is suitable if the crowd is in the first place, not the target action);
"engagement" – for travel services.
"Messages", "Video views" will be relevant if you get paid for it.
Different subtypes in the campaign are implemented using a standard ad (where the image can be replaced with a GIF or video), a carousel (where you can also use videos and funny GIFs), a slide show (both with and without music).
Testing
It is a mistake to think that an advertising campaign on Facebook is a cool image and an enticing inscription with a button. The most interesting thing is the testing process, which can radically change the perception of the audience:
people react differently to an image;
there are situations when it previously seemed logical that women would be interested in the product (for example, home textiles), and practice shows the opposite results;
people of the chosen age have already outgrown (or not grown up enough) for the particular offer (gaming, education);
for the selected social status, the particular style of presenting the information is unacceptable.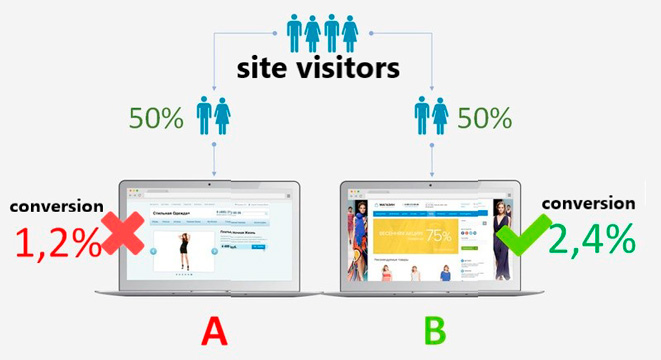 Basic testing rules
at the creation stage, create several options for images, videos, and titles; be sure to target different geo and ages;
the test should be limited in time. According to the rules of Facebook, not less than a day (4 days are recommended) and not more than 30. Obviously unsuccessful campaigns can be stopped in a day;
audience overlap should not exceed 15% (the audience is competing with each other);
the budget for experiments should not exceed 4 times the remuneration. For example, the payment for the lead is $50, the maximum budget for testing is $200.;
the final stage is the definition of targets:

the simplest option is cost-profit;
click-through rate (CTR), the higher it is – the more effective the ad is;
cost per click (CPC), at a very expensive cost, you need to review the audience settings;
price per target action (CPA), the higher the indicator – the lower the effectiveness of advertising.
Compare the results and choose the best option.
Cost optimization
The task of an affiliate marketer is to make a profit, which consists of the difference between the total income for leads and the cost of an advertising campaign. It is clear that the profit will be greater if the costs are less.
Facebook calculates the costs the following way:
the narrower the audience, the more expensive the cost of the impression;
the less relevant the ad is (low quality score), the higher the cost per click.
In the first case, the ad will be shown to people who are guaranteed to perform the desired action – you pay for a high-quality audience. In the second case, Facebook is not interested in showing ads without receiving payment. Therefore, to reduce costs, you should not use the most accurate targeting if the reward price is low (it is interesting that often a wider audience, in addition to reducing costs, brings additional profit), and also completely forget about targeting, letting everything take its course (check the Rolevance Score, it should be at least 6).
The more often Facebook shows an ad, the higher the cost is. Reason: the audience hasn't changed. The person has already seen the ad and did not react, the probability of action for the second and subsequent time decreases. This point should be tracked in the statistics. Once the price has gone up, it makes sense:
to change the image;
exclude from the audience those who have already seen the ad or performed an action (bought something, registered in the site);
decrease the audience overlap;
analyze the target, excluding the most inefficient groups (for example, geo, age);
use the "Dynamic Creatives" tool when Facebook itself collects ads from several titles, images;
Sometimes it is worth considering stopping the campaign.
In most cases, for an affiliate marketer, the fee for 1000 impressions is more profitable than the price per click. This point can also be checked on the test and choose the best option.
Programs and tools for working in Facebook
Facebook has a great tool for setting up ads (targeting is great, comparable in effectiveness to GoogleAds), but this is not enough for competition. Before launching an advertising campaign, you need to study the competitors, the demand, and create a creative that will not violate copyright. Special programs and services have been created to help affiliate marketers. The best ones are paid, sometimes with a free trial period or a functionally stripped-down version.
SPY-services
Keep an eye on your competitors and correctly assess your own strength, as a primitive copy-paste is a guaranteed way to drain the budget.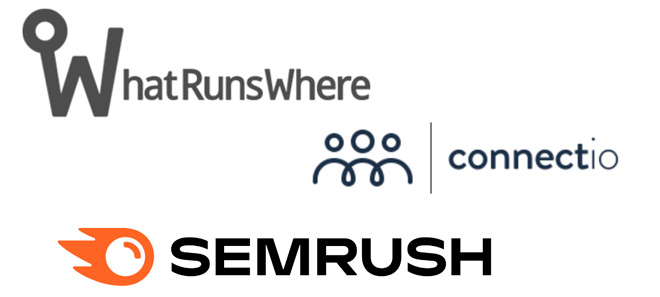 What Runs Where
One of the most popular and powerful services, a real "spy" service for competitors with an emphasis on mobile, although information is also collected on the desktop. The main advantages: the search for working bundles, the most responsive audience, the ability to work with all types of Facebook advertising.
SEMRUSH (with a limited free version)
The service is convenient for the marketers who are familiar with CEOs. You can analyze your competitors' creatives by keywords, view full texts, and run ads on Facebook directly from the platform.
Connect Explore
A service with its own algorithm, where the audience's requests are displayed in the first place, is not a covert competition. First, set the goal (for example, the most relevant for a marketer – conversions). Then the service selects the most active audience and their preferences (for example, they actively buy suitcases, fishing rods, anti-wrinkle cream). Based on this data, creatives are selected, which are checked by the service for relevance.
Tools for audience parsing
Parsing services become useless due to the modernization of Facebook algorithms, which is not going to give away a valuable resource for free and bans accounts if it notices suspicious scripts and data. But we need them for our work, because targeting can't "pick up" specific data (subscription, some preferences, registration in a group).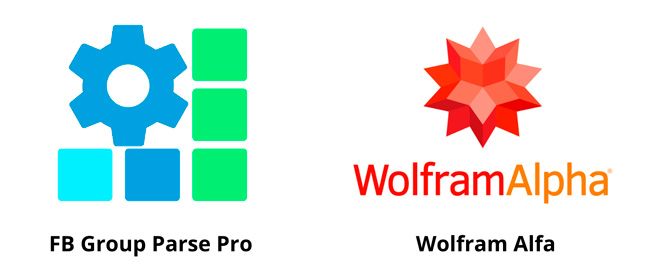 FB Group Parse Pro
A paid macro that works only from under Firefox. First, you need to set a search for a group by keyword, run a macro with a mandatory indication of the number of participants (why do you need a group of 30 people when there are 150 thousand) and get a list to work with.
Wolfram Alfa
You can use the free parser to get statistics on posts, topics, and friends, but with some restrictions.
Rent of parsers and individual order
A hungry crowd of freelancers is loitering on the Web, promising to write a parser for your needs for a penny. The deadline is 1-2 weeks with a guarantee of bypassing the Facebook ban. We do not recommend working with programmers you do not know personally without a freelance exchange:
you risk not receiving the goods and being left without money;
they will give out a virus program or try to sell a program with self-destruction (creates the illusion of working on the test, but is erased after launch.
There are sites that offer parsers for rent (for a period of a week or more). In any case, try to negotiate a test, in the case of a non-working option, it is difficult to get the money back.
Not everyone knows how to work with Photoshop, and if you run around with photo equipment in countries and continents – there will be no time for affiliate traffic management. Use special services that have ready-made templates that take into account the requirements of Facebook for advertising.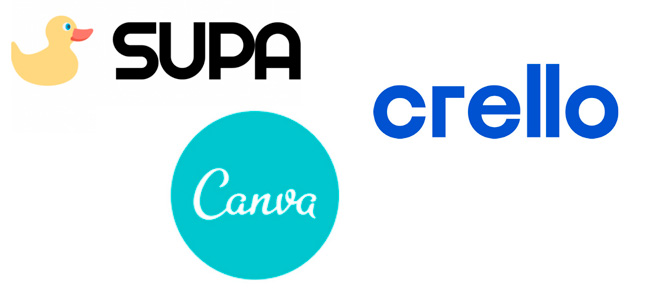 Crello
A large library of templates, the ability to create an animated design, an intuitive interface and … almost all of this is free! If you want to work as a team and download designs for more than 5 per month-buy a very budget plan PRO ($9.99) per month).
Canva
A popular service for creating creatives. Ready-made templates, a selection of creatives, the ability to upload and edit your own images, cloud storage, teamwork… Most of the features are free.
Supa
According to statistics, video ads are viewed by 20% of the audience more. For working with slide shows and videos, there is a good specialized service Supa with ready-made templates for selling videos, stories. You can apply video effects, pick up background music. A big minus –in the free version, the service logo is superimposed on the video, but the fee per month is low, the costs are quickly recouped due to cool creativity.
Facebook monitoring and statistics services
When working in Facebook, an affiliate marketer launches several advertising campaigns from different accounts (a common thing-since an unpredictable Facebook can ban an account at its discretion). It is very convenient to control the entire process from a single service.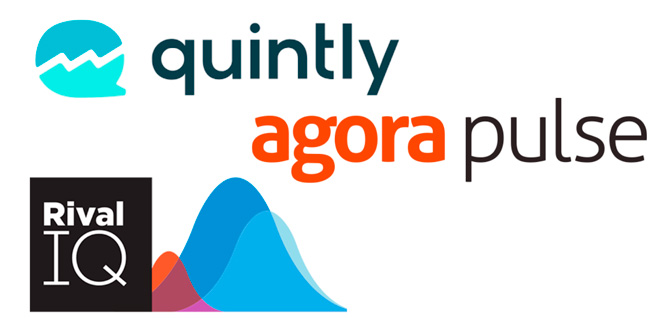 AgoraPulse Barometer
It's free, to the delight of affiliate marketers. The service helps you manage the pages of multiple accounts. Suitable for those who promote native advertising through posts:
shows user engagement;
analyzes viral activity;
clearly shows user activity and community growth.
Quintly
For $ 300 per month, the service will analyze the work according to 350 + criteria. You can configure report export and Google BigQuery integration via the API.
Rival IQ
Integration with Facebook Ads makes it possible to evaluate the effectiveness of an advertising campaign, compare the accounts of competitors. If desired, reports can be sent to the mail at a specified time. Price – $200 per month.
Popular affiliate programs for promotion on Facebook
An experienced affiliate marketer can sell snow in the winter months to Alaskans. This is the level of a professional, which should be sought by those who consider affiliate marketing not only as an opportunity to earn money, but also as a personal growth. For the rest, it is enough to follow the trend, selling those goods and services that are in demand on the market. And you need to sell, of course, not to everyone, but to a segmented audience, potentially ready to buy.
Traditionally popular niches
Health, beauty, rejuvenation, weight loss will never lose their relevance. Even if you decide to change your gender – you will still have to solve problems from this area. This is confirmed by statistics. For example, for the query "how to lose weight" (USA), Google Trends shows another surge of interest (products).

But there are communities on Facebook for which this problem is relevant all year round. It is they who buy products without reference to important events

The are also similar requests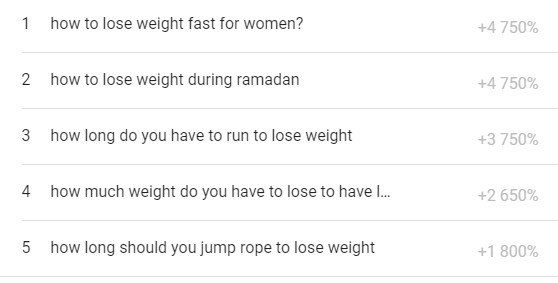 Traditionally, Facebook sells well:
everything that is bought thanks to a beautiful picture (beautiful jars of creams, shoes, underwear);
wow-products (new household appliances, super-mops, appliances for saving money – a viral effect is triggered);
weight loss and anti-aging products and procedures;
tools for fighting bad habits;
self-care products.
"White" and "gray" offers
The division into white and gray offers is conditional, you need to evaluate it from the side of the site where you are going to promote the offer. For Facebook, an offer is considered white when 2 conditions are met simultaneously:
Facebook's numerous rules about what (and how) you can advertise and what you can't do are not violated;
all certificates and accompanying documents are available for the product/service.
If you, for example, cooperate with a direct advertiser-the owner of a gun store, then direct advertising will be banned by Facebook, because the rules prohibit the sale of weapons and explosives, although all legal norms will be observed when selling. In this case, the offer will be gray, because to sell the product, it needs to be veiled:
advertise shareware advice to a gun store;
use a redirect (cloaking), when interested parties are redirected to the catalog, and moderators-to a meeting of amateur hunters or pages with text where some utility is described in detail (weapon oil, for example), but there is no word about trade.
The profit on gray offers is higher (at times), because the advertiser understands that the affiliate marketer will have to solve the problem "how to drive traffic from Facebook". That's still a quest, but it's worth it.
Descriptions of specific offers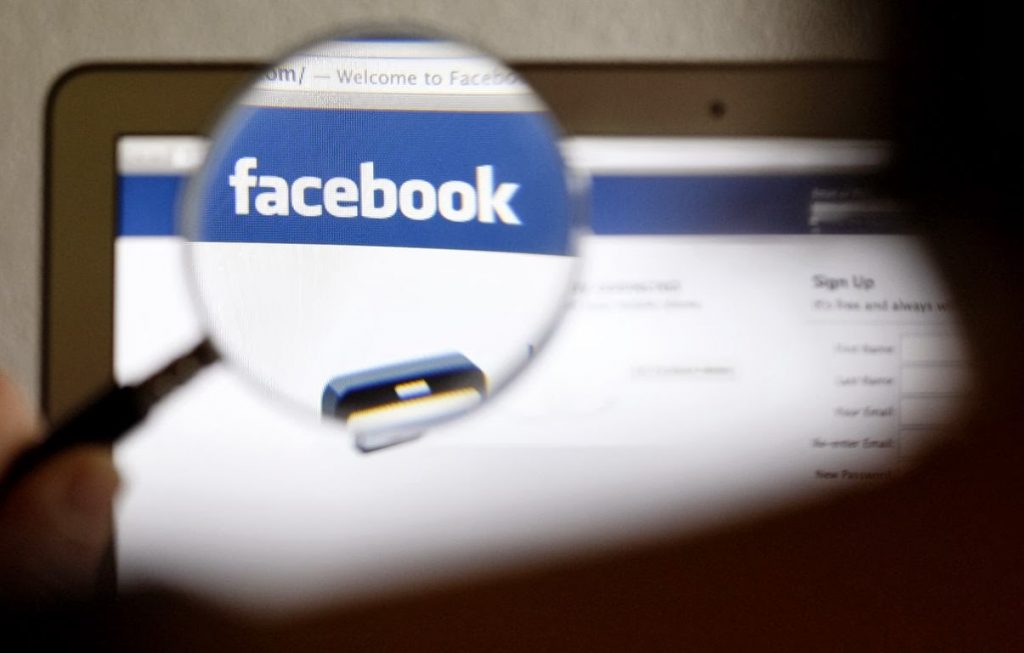 In LeadBit, Facebook traffic is mostly driven on gambling, wellness products and financial servives. For 2020, the most popular offers were:
ONE CASINO. Payment of $11-14.5 for registration with a confirmed mail. Top geo – Germany, Austria, Canada;
Advertising campaigns were created for Vietnam, the payment for a loan issued to a new client was up to $ 12.8;
DOCTOR DONG. Also a group of "finance", an offer for Vietnam with small payments of up to $ 5.1 per issued loan;
Weight loss products with a payment of up to $ 110, top geo – Great Britain, France, Sweden. The same offer with a payment of $ 55-60 was sold well in the United States, Brazil and Canada.
Affiliate marketing in Facebook: cases
Consider arbitration via Facebook on specific cases.
The first option is the web used to drive traffic through Facebook. Weight loss products were selected (not one!), ad format – carousel. The rules of the site prohibit showing the "before and after" options in public and mislead people, so:
with the help of parsing, we found communities focusing on solving the problem of obesity, and set up the target;
the ad referred to free consultations, and the link led to the page of a specialist in psychosomatics;
on the site itself, new texts about products are used (in 30% this is a rewrite of the landing pages offered by the affiliate program, with an increase in the amount of information), a "consumer funnel" is configured».
A prepared account was used: while the process of writing texts to the site was going on, short articles about psychosomatics and the connection with excess weight were posted on Facebook, and an image of a specialist who could solve such problems was created.
The preparatory stage took 3 weeks, but 12 advertising campaigns were tested and launched. The targeting took into account gender, age, and display device. Retargeting excluded those who went to the page, but did not leave a request (a pixel was installed on the site). The traffic received was of high quality. The repurchase was 74.2%. The final profit was not disclosed, but it is known that the profit exceeded the costs by 2.7 times.
Option two – arbitration using promo materials of the affiliate program. The arbitrageur decided to advertise an online casino, but approached the matter with creativity. With the help of parsing, he identified groups of students of technical and mathematical faculties, and built an advertising campaign on the slogan "Convert your knowledge into profit". The audience is 18-28 years old.
Yes, the idea itself formally violates the rules of Facebook (casinos and finance are under the close attention of moderators). Therefore, several accounts of "students" were used (photos of student parties, hobbies – travel, friends – students of major universities) and cloaking, where the testers were "sent" to a page with texts on the theory of probability. The profit, of course, is not disclosed, but the person definitely got a 5-digit number income.
FAQ
1. What are the prospects for Facebook as a source of traffic in 2021?
According to the forecast of Facebook managers, the audience of the site will grow at least until 2025 (we did not look further). Taking into account the quarantine restrictions, people buy more online, and they buy audiences that are not so obvious to the advertiser (pans in one campaign attracted men 35-45 years old, women found the offer not so interesting). Facebook will continue to change the rules. In general, Facebook remains a reliable source of good traffic, but the rules of operation are becoming more complicated.
2. What's better – Facebook or Instagram?
Focus on your own preferences: which audience is closer to you. People of the middle class and above, with a good education, and a position in society communicate on Facebook. They can easily spend $ 100-200 on spontaneous purchases and entertainment. In Instagram, a cheaper product is better sold, but due to the mass character, you can get an attractive profit.
3. What's better – Facebook or GoogleADS?
Affiliate marketing via Facebook is characterized by high-quality traffic at a lower cost than GoogleAds. If you are a sociable person, and social networks are a second home for you, then choose Facebook: farming an account, watching videos and images is perceived as a pleasure, not a routine. For introverts, GoogleAds is a better option.