CPA marketing is not easy even for a professional. For beginners – even more so, it's more like an unassailable fortress. Webmasters and affiliate marketers make up creatives and landing pages, search for affiliate programs, spend money and break even (at best).
LeadBit specialists studied thousands of offers for different GEOs and verticals as well as the experience of their foreign colleagues. It's not enough just to give people a list of offers and go "here you go, use 'em". Sorry for being Captain Obvious but you need to learn. However, this article contains concentrated knowledge that will save you some time. We provide you with real experience of a company that works with many CPA offers, webmasters and affiliate marketers, through which we track in real time which offers and decisions work and which don't, which are currently relevant and which aren't.
What will the review contain? How to work with the CPA model, what mistakes should be avoided. But the most important thing is how to make money off this complex model. Are you ready? If so, let's continue.
What is CPA?
Let's start with basic knowledge. The term CPA literally means cost per action. This also includes the COD model – payment of a commission when the user buys a product.
Let's analyze the matter in more detail. Affiliate marketing is divided into two areas based on payment models. The first are various CPL (cost-per-lead) models. Many different user actions can be considered a lead: registration, registration with confirmation of an email, filling out an order form. How is CPA different? By focusing on money-related user actions that can be counted:
Making a deposit at a casino or bookmaker.
Purchasing a paid subscription.
Buying a slimming product.
CPA affiliate programs pay only for those targeted actions that are guaranteed to bring them income, and payments do not always represent a percentage.  For example, referring one customer to a casino can bring you up to $ 200. At the same time, the payout amount is often higher than the minimum deposit, which is what makes CPA offers so attractive.
What are the advantages of this model?
This model is the most profitable for the advertiser. Since here (unlike models that pay for views or clicks) they can effectively predict the amount of revenue they'll make. Everything here is as transparent and simple as possible. For example, let's say you're selling a $100 anti-wrinkle product. You pay 10% to the affiliate marketer for each client that performs the target action (places an order) and therefore can plan exactly how much you need to increase the price in light of that little cut. This makes long-term planning and other business decisions much easier. Easier to plan the budget and avoid unnecessary costs and losses.
This is the most profitable option for the affiliate marketer. No other monetization option has such profits. Depending on the percentage, you can earn up to $800 per referral.
Verticals and niches of CPA marketing
The CPA model works great in the sale of various goods and services. Let's take the main verticals and see how this model works for them.
For example, Nutra. That is, various fat burners, potency enhancers, creams, dietary supplements of different types. Here, you get paid for each confirmed order. Payouts range between $30 and $120 and higher.
Gaming affiliate programs usually pay for the installation of the game, various in-game activities, making a deposit, buying in-game currency or items. Payouts up to $60.
Gambling and betting programs pay for player deposits. There may also be the RevShare model – a percentage of the profit that the casino made off the attracted player.
CPA also works great in financial affiliate programs – microcredits, options, trading, cryptocurrencies, etc.
Dating. Payouts for deposits, user purchases of a premium account, and other paid services on the platform. Payouts from 2-5 to 170 dollars.
Features of working with CPA
The conversion rate. The main difficulty here is convincing potential customers to make a deposit or make a purchase. However, the payouts are bigger than in any other model.
You can make good money off small platforms, not just large ones. However, how you choose to do that is another matter.
Let's say you've connected pay-per-impression ad networks. You need a lot of traffic to make good money, and if your website or blog is small, you will make only a couple of dollars off it. If you work with CPL offers that pay $1-2 per registration, you won't make much either. The CPA model has completely different numbers – up to $800.
For example, you have a small website dedicated to maintaining a healthy lifestyle, diets and all that. Its main audience is middle-aged women who want to lose weight. There's a Keto offer – a weight loss product. By placing their ad on your site, you will be able to receive payments of $75 for each confirmed order. Websites with female topics are great at promoting offers that sell skin care products or anti-wrinkle creams.
What about which offers are suitable for websites with an adult male audience? If they are hunters, fishermen, gardeners, winemakers aged 45 to 60, they are most likely interested in supplements that improve potency. On entertainment sites, you can advertise gaming or gambling offers. The audience is younger there.
When it comes to dating offers, men are again the target audience here. It's important to create good visual content. Creatives shouldn't be intimidating.
However, we should warn you here and now – affiliate networks don't just accept anyone who shows up at their virtual door. If you thought you could just find a large network, register and drown in cash, think again. All self-respecting websites of this type have long introduced a kind of face control, checking the resumes of the marketers they hire. They are interested in your work experience as well as the types of offers that you usually choose to promote.
LeadBit in this regard is more newbies-friendly. We understand that no one was born a successful webmaster and everyone starts somewhere. In addition, we have personal managers whom you can ask for advice. They will try to help in the initial stages and will advise you further if need be.
Review from LeadBit "Best Traffic Sources for CPA Offers".
CPA affiliate marketing for beginners
Task #1 – choosing an affiliate network. Don't rush. Before registering, filling out your resume and going to an interview, study the information about the affiliate program:
Available verticals.
GEO.
Traffic types and work methods.
Is the network suitable for you personally in these parameters?
Creatives
Task #2 – designing ad creatives. For some reason, many people forget that they (the creatives) must be different for each region, direction and offer. At first, you can trust the chosen affiliate program and just use the ready-made creatives it provides (if it does). Later on, however, you'll need to design your own attractive and interesting ads. You'll need to learn to take into account the weaknesses of the target audience, features of visual perception, GEO peculiarities and much more.
Traffic sources
Traffic can be free. These are people who come from social media, apps, links, and disguised advertising (unpaid) posts, forum posts and message boards. For example, if you put a link in the header of your insta account, then everyone who followed it and performed the target action is considered free traffic. This also includes traffic from organic search engine results.
You can create sites specifically for advertising CPA offers. This is a long road that requires learning the basics of SEO promotion. But in the long term it bears fruit. Paid advertising is, of course, a much faster solution, but you don't need to think that a beginner without experience will be able to correctly configure Google Adx or push-notifications from the first try. This also needs to be learned, and requires constant learning at that – many techniques and solutions become obsolete over time, new formats, customization options, etc. appear. This is not to mention more complex tasks, such as account farming and creating gray-hat schemes for Facebook advertising.
Remember that each affiliate program has its own source restrictions. Somewhere teasers are prohibited, elsewhere email ads are not allowed.
PopUnder & ClickUnder are also a touchy topic. And all this takes time and effort to study, so before you start, think about which CPA marketing direction you want to work in and start exploring the traffic sources available to it.
Landing and pre-landing pages
When talking about an effective CPA chain, it is necessary to understand how important landing pages are in terms of CR, approve and ROI in general. Most affiliate programs provide ready-made landing pages. So you don't need to be an expert web designer or programer. But learning to distinguish good landing pages from bad ones is an absolute must for beginner affiliate marketers. Do your homework. Conversion rates of landing pages is a wide topic, you'll find a lot of new and interesting things.
Pre-landing pages are the second step. At the start, it is better to try those provided by the affiliate program. And you must check this as well (does the program even provide ready-made pages?). Creating your own pre-landing pages is a task for a pro. Usually there's a specific person on the team for such a task.
A couple of CPA beginner tips
Let's try to give some at first glance obvious, but very valuable advice.
Don't give up
Many give up after not immediately succeeding, thinking that they won't amount to nothing, that the market is already full and that their competitors are too strong. The market was always like this, and the most persistent always triumphed. If one affiliate program didn't work out, try another. A creative didn't work out? Try to understand why and make a new one. No clicks? Conduct tests, try to figure out what's wrong with the ad. Just don't give up.
Experiment
General rules and current trends aren't everything, there is always room for experimentation. This is how new solutions, which then become standard in CPA marketing, appear. Victory awaits those who know how to think outside the box, to attract attention. Understand the important thing: there are no right and wrong decisions, nothing is universal. The same method may work perfectly for a specific GEO and topic, but fail in a different region and vertical. Once you understand this, study each direction, audience, area where the product is being promoted, then you can get closer to the top.
How much can you make off of CPA marketing?
Let's take a cryptocurrency case as an example.
Offer – Bitcoin UP.
GEO – Australia.
Only push-notification traffic.
Traffic was driven from July 15 to July 21 2020.
Expenses – $627, revenue -$
Profit – $
ROI 107%.
It is important to note that the offer was a safe and verified bitcoin-trading with high payouts. The minimum deposit was $250. Though, this is normal for TIER1 countries. Traffic was driven only from mobile devices directly onto the offer's landing page.
Title: "300 AUD per day". Description: "Australians easily earn money online".
This example was not perfect. User activity could not be compared between different campaigns. In addition, using ready-made landing pages and creatives is an option for beginners.
TOP 10 CPA affiliate programs
Now let's jump straight to the list of the best CPA affiliate programs.
1xBet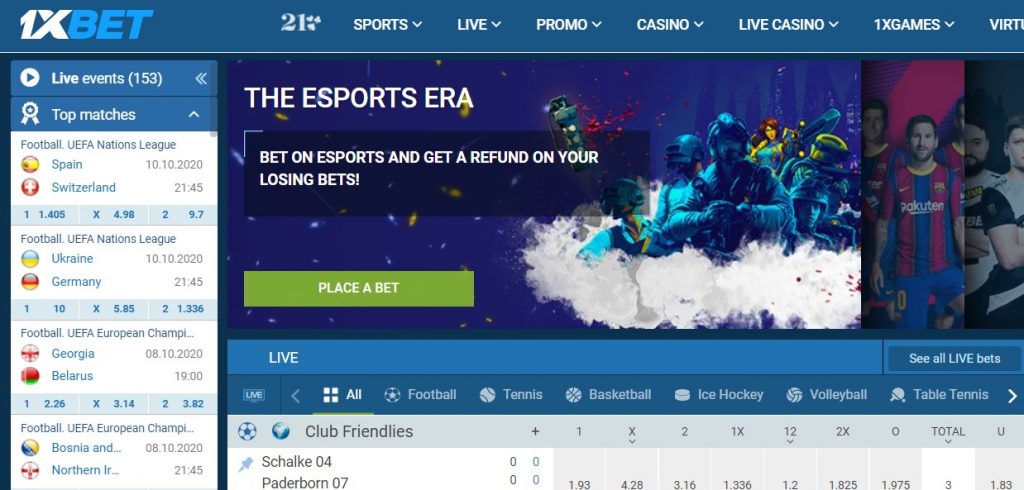 One of the most famous betting operators that works with both Western audiences and that of the CIS countries. It has been operating since 2007 and pays its partners honestly.
Vertical: betting/casino.
Payout model: CPA+KPI.
Payment size: $50.
Currently available GEO – Lithuania, Norway, Finland, Turkey, Hungary, Latvia. New countries may be added.
Prohibited traffic sources: adult traffic, motivated traffic, PopUp/ClickUnder, email ads, traffic from minors.
4RABET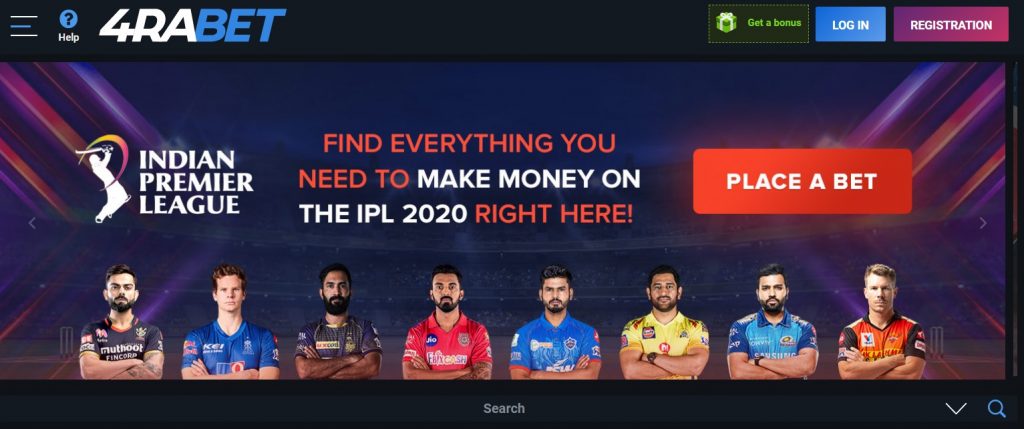 A large bookmaker, very popular in India, Pakistan and several other countries. Fully adapted to the peculiarities of the region – language, currency, national championships.
Vertical: betting.
Payout model: CPA.
Payment size: $4.
GEO: India.
Prohibited traffic sources: PopUp/ClickUnder, traffic from minors.
BITCOIN TECHNOLOGY EVOLUTION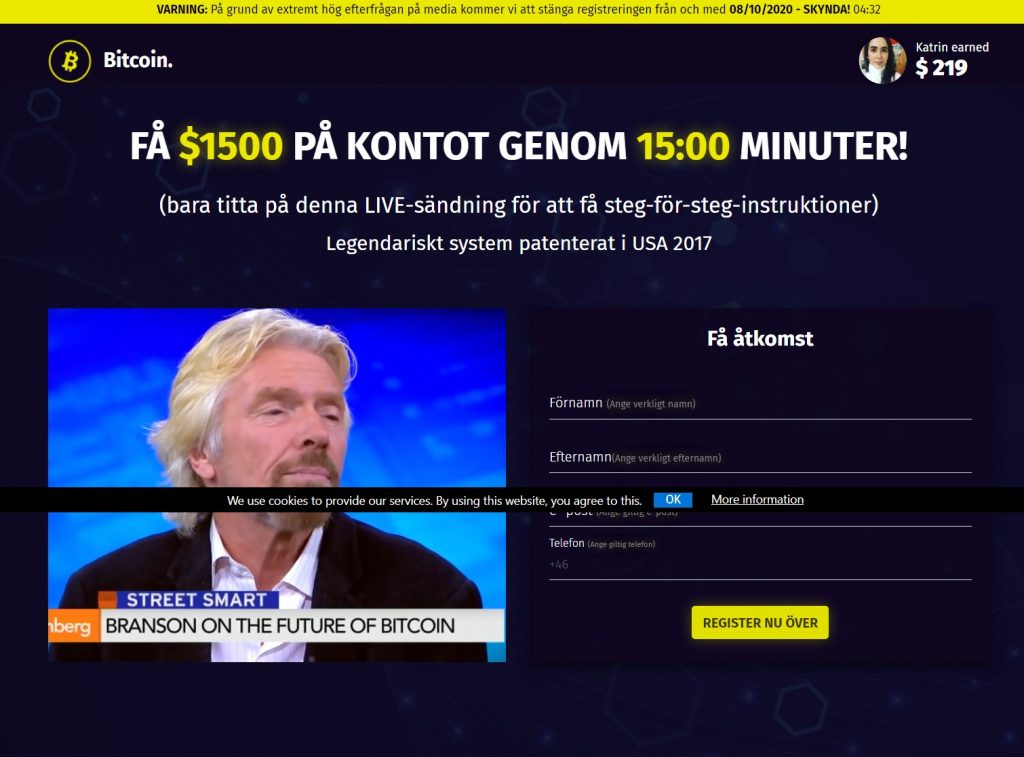 Bitcoin Evolution is software for the automated trading of the Bitcoin cryptocurrency. Adapted for novice crypto traders, offers them earnings with minimal investment.
Vertical: crypto/binary.
Payout model: CPA.
Payment size: up to $600, depending on the GEO.
GEO: currently they pay for such countries as Sweden, Denmark, Norway, Finland, Italy, Germany, Poland, Great Britain, Spain. The list may expand.
Prohibited traffic sources: fraud, motivated traffic, cashback.
SLIM T-3 KETO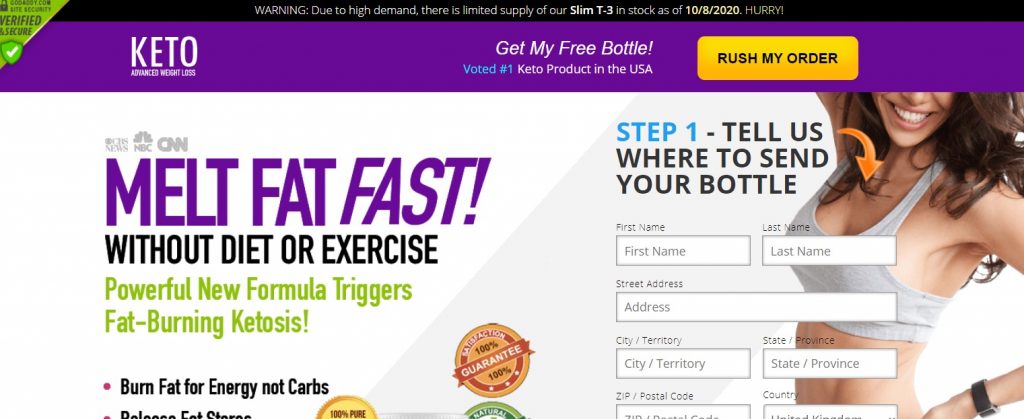 A Keto diet supplement that promises the consumer an effective solution for weight control or weight loss. The main target audience is solvent supporters of a healthy lifestyle who want to keep in good shape.
Vertical: nutra.
Payout model: CPA.
Payment size: $120.
GEO: currently they pay for the UK.
Prohibited traffic sources: brokered traffic, motivated traffic, cashback.
OLYMP TRADE FTD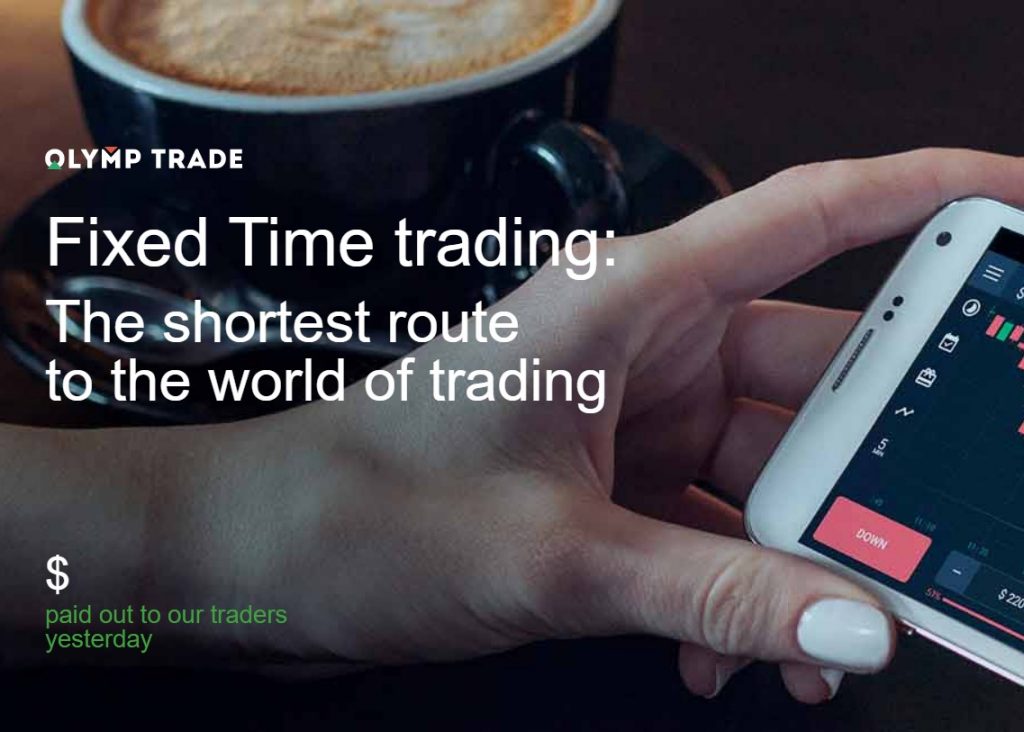 A website for traders.
Vertical: crypto/binary
Payout model: CPA.
Payment size: $88.
GEO – does well in India, Pakistan, Bangladesh, the Middle East. Also suitable for Africa, the CIS countries, Central and South America, Asia.
Prohibited traffic sources: brokered traffic, direct brand mentions, motivated traffic.
GRATOWIN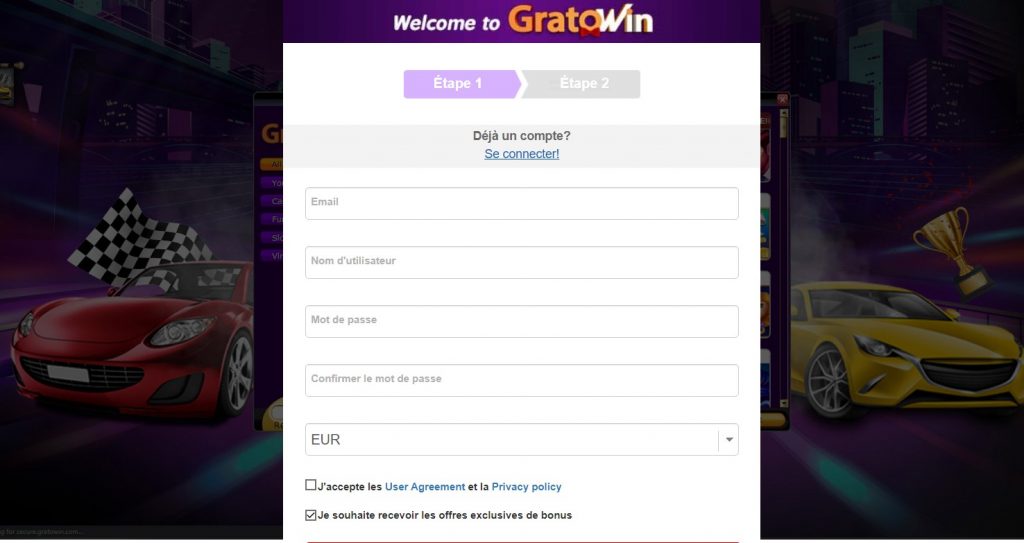 A well-known online casino brand operating in the European market. Offers slots, card and table games, a bonus system. A typical offer in the gambling vertical.
Vertical: gambling/casino.
Payout model: CPA.
GEO: France.
Prohibited traffic sources: traffic from minors, PopUp/ClickUnder, Youtube, toolbar, cashback, adult traffic, motivated traffic.
YOOFORIC CBD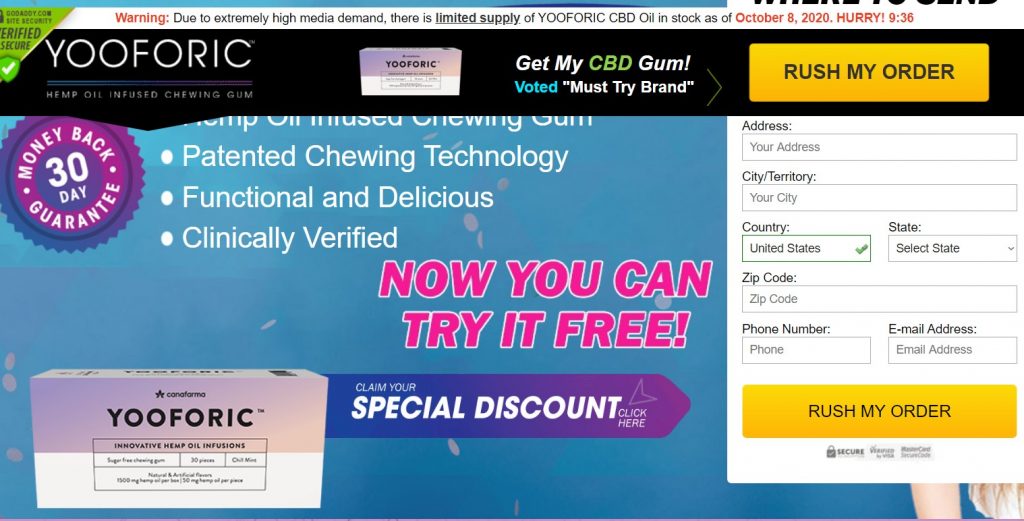 YOUFORIC is a dietary supplement containing hemp oil. Available as a liquid, chewing gum or cream. The product is marketed as vegan, organic, GMO-free, gluten-free and not containing other allergens.
Vertical: nutra.
Payout model: CPA.
GEO: USA.
Prohibited traffic sources: motivated traffic, brokered traffic, cashback.
VIAXAL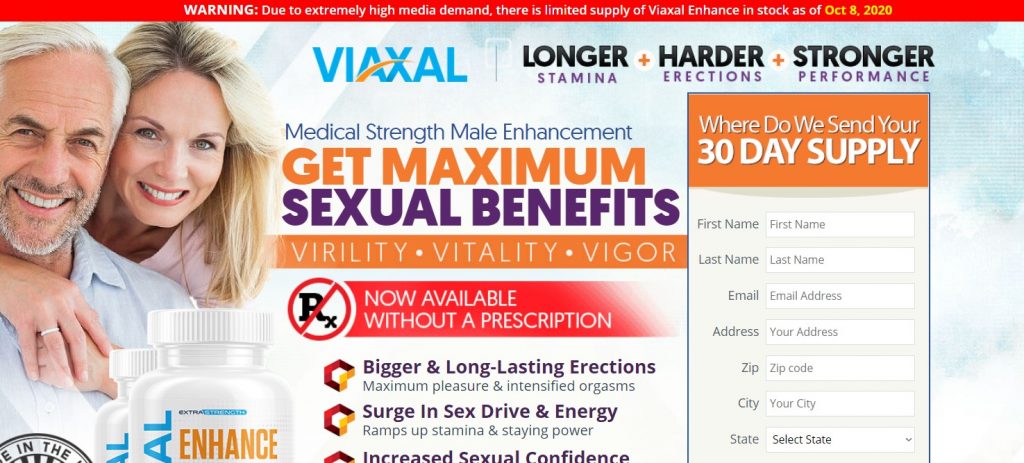 The Viaxal supplement is positioned as an effective tool that can improve the intimate life of a man. Contains herbal extracts and L-arginine. Accordingly, the main target audience is men with good income, aged 40+. Please consult your personal LeadBit manager to avoid mistakes when preparing creatives.
Vertical: nutra.
Payout model: CPA.
Payment size: $32.
GEO: USA.
Prohibited traffic sources: motivated traffic, brokered traffic, cashback.
RED FORTERA

A nutra offer that is best promoted through adult websites. The offer promises that the supplement will significantly improve the user's sexual prowess and endurance. At the same time, the product page contains links to publications of CNN, Men's Health magazine and other media. Your client is an American of 40 and older with an average and upper income level. The affiliate offers you ready-made landing pages. Avoid creatives with unfounded and controversial statements, images, which can lead to resource blocking. Teasers, push-notifications and Youtube ads work great, you can also use popups.
Vertical: nutra.
Payout model: CPA.
Payment size: $99.
GEO: USA. Other regions may soon be available
Prohibited traffic sources: doorways, contextual ads, brokered ads, motivated traffic.
EUSLOTS

An online casino platform with slot machines, card and table games, roulette, lotteries and live games (against live croupiers). Adapted primarily for the EU market.
Vertical: gambling/casino.
Payout model: CPA.
Payment size: $75.
GEO – Poland.
Prohibited traffic sources: motivated traffic, traffic from minors.
As you can see, there are many interesting directions for making money on CPA affiliates. Many offers allow you to quickly earn a large sum by attracting clients. However, beginners will need the help of an experienced manager to avoid critical mistakes when preparing creatives, choosing a GEO, and working with advertising campaigns in general.
FAQ
We have prepared a small selection of the most common questions and the answers to them:
1. How to get started in CPA marketing?
By learning, studying, practising, grinding. Start with the basics, do your homework. Then look for an affiliate program. Check out its reviews and cases by your colleagues so as to avoid scams. We also have interesting networks that work with the CPA model. We have promo codes for some of them.
2. What is the ROI when working with CPA?
The industry inside out. Don't expect miracles at the start. For a beginner, 50% isn't bad. 100 and up – a decent average. Even more than that – only for experienced affiliates who know.
3. How to choose a GEO for a CPA offer?
Start from those locations where the clientele speaks the same language as you, and you yourself understand the peculiarities of mentality, the nuances of legislation, traditions and culture. Later, having gained experience, you can enter the markets of other regions.