Traffic arbitrage in Instagram is one of the most effective tools for attracting followers. The social network is suitable not only for displaying and viewing media content, but also for selling many products or services.
Choosing the right offer is an important step for a webmaster to start earning. In order not to make a mistake, you will need some experience and skills in setting up and testing an advertising campaign.
Later in this article, we will look at the offers which are best suited for Instagram. Select the top 5 of them. We will also tell you how to drive traffic with Instagram and what methods will help you to do it best. Be sure to pay attention to our cases.
Why Instagram?
Instagram is one of the most popular social networks, which is constantly growing and actively developing. This is a very promising direction for traffic redirection, here are a few facts that confirm this:
Instagram is the second most downloaded app in the Apple App Store.
Instagram is one of the top 10 most frequent searches in Google. More than 1 billion users use Instagram on a regular basis.
In 2018, the number of registered users in the social network increased by 10.1%. In 2019, it increased by 6.7%.
More than 500 million users watch Instagram Stories daily.
Another advantage of Instagram is that it is popular almost all over the world. The largest number of users in the United States is more than 110 million (37% of residents over the age of 18).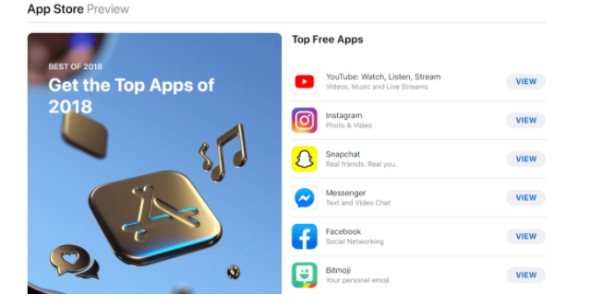 The social network is also popular in other countries:
Brazil (more than 70 million people);
India (more than 79 million);
Indonesia (more than 59 million);
Russia (more than 40 million).
Countries with the highest percentage of users:
Brunei – 60%;
Iceland – 57%;
Turkey – 56%;
Sweden – 55%;
Kuwait – 55%.
A high percentage of users is observed all over the world, especially in developed countries. At the same time, Instagram registered residents mainly from 18 to 30 years. The app creates a high level of engagement, so it is used daily by half of the registered users (more than 500 million people).
What offers are suitable for arbitrage on Instagram
The gender distribution among social network users is quite balanced – 52% of women and 48% of men. Mostly young and solvent people. Instagram arbitrage is best for the following offers:
Gambling. In Instagram, everyone brags about expensive gadgets, cars, clothes, and recreation. Others look with envy and also want to, so offers to make quick money in the casino or on bets work perfectly. Mostly, of course, for a male audience, but in Western Europe, you can safely test on women. In our practice, there were examples when, for example, in the Czech Republic, the ROI for draining a casino offers turned out to be higher for a female CA.
Beauty products. Fitness, weight loss, self-care – all these are great for sale on Instagram.
Ways to earn money on the Internet, currency exchanges. There are a lot of people in Instagram who are looking for ways to earn more.
Loans, quick money, microloans – especially for young people who urgently need money.
Gadgets, accessories, trends and wow-products. Something that can easily be beautifully shown in photos and what our young people need. Usually such purchases are made under the influence of emotions.
We recommend trying different combinations and testing everything repeatedly.
Read about other offers in our article "Best traffic sources".
Top-5 offers for Instagram
We will tell you about the Top-5 offers which can help you to earn in Instagram.
MONEYAMULET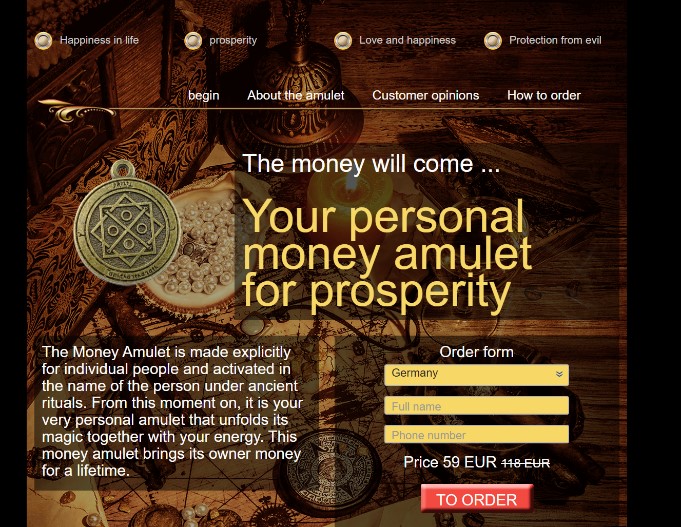 An offer that has proven itself as a good one in Europe. People believe that this amulet brings good luck and attracts money. Now many people are looking for ways to become richer and try absolutely everything. Despite the dubious benefits for the target audience, it can be considered white, But also select the appropriate audience. The advertiser has options for selling headings to choose from.
VULKAN VEGAS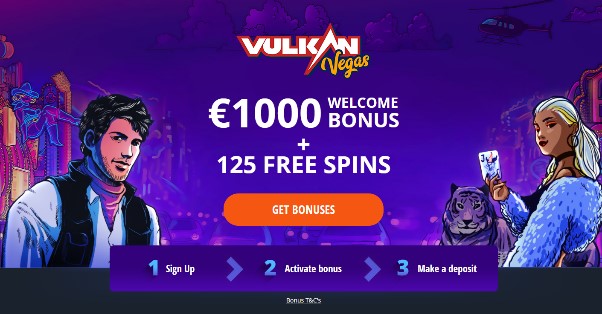 Vulkan is known even among those who are not fond of gambling, both in Russia and abroad. For the target audience, we offer round-the-clock support, a variety of games, and more than 15 ways to top up. There are no restrictions on the amount of winnings, and users ' personal data is classified. Tournaments, promotions, jackpots, bonuses and lotteries are also constantly held. All this can attract and retain the users listed by the webmaster.
GEO: 20 countries.
First Deposit payments (from 10 euros): from $70 to $160 depending on the GEO.
Permitted sources: social – targeted ads, publics, apps, social – targeted ads, publics, apps, native/teaser/banner, push, СЕО/Doorways, PPC/contextual.
Prohibited sources: feaud, multiaccounts, schemes.

Hold: from 14 to 21 daysSocial – targeted ads, publics, apps.
JOY MONEY

Online service of microloans. Interest-free loans up to 6000 rubles for users. Convenient registration and loan processing. A selling site with a user-friendly interface that presents reviews and achievements of the company. Wide range of payment systems: both e-wallets and bank cards.
Website : https://joy.money
The offer is available only in Russia.
Payments for new clients 26,6$ per each.
Permitted sources: social media, ad networks, newsletters, contextually targeted advertising, SЕО.
Hold: 14 days
JOLLY.ME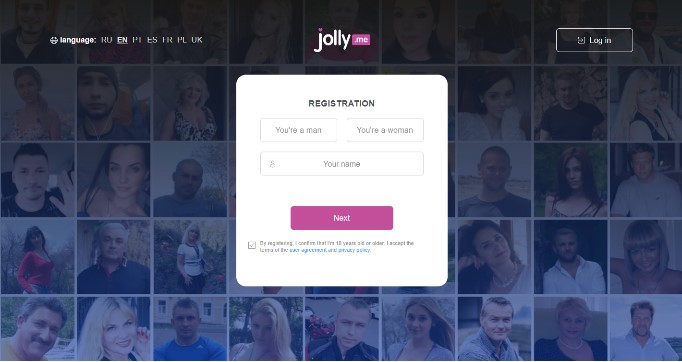 Before making conclusions about the relevance of the offer, remember: you are not your target audience. Mainstream Dating is aimed at ordinary dating (not "adult"). Young and single users are willing to use dating sites and apps.
GEO: 12 countries.
Payments for users who confirmed their email addresses: from 0.32 to 1.6 $. and 3.28 $ for Canada.
Permitted sources of traffic: SЕО, SMM, Native ad, Push, Contextually targeted advertising.
Hold: 30 days.
OlympTrade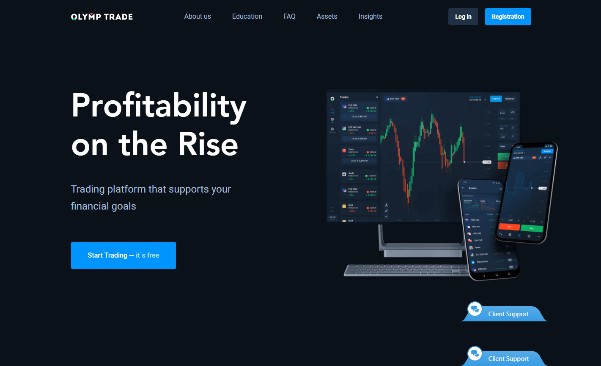 One of the most popular currency exchanges in the world. There is professional trading training from experienced traders, as well as free Analytics. Low minimum Deposit rate: $10. For beginners and experienced traders, it is difficult to find a better platform, so this offer is very attractive for arbitrage.
Website : https://olymptrade.com/
Prelandings : http://preblogs.com/fin/ol/vn/pre_vn2/, http://preblogs.com/fin/ol/vn/bitkoin/,
http://preblogs.com/fin/ol/vn/webtelegraph/, http://preblogs.com/fin/ol/vn/finance/,
http://preblogs.com/fin/ol/id/style/
Payments are made for the confirmed first deposit. From 13 to 88 $, depending on the country.
GEO: Global (except for Europe).
Permitted traffic: m obile and contextual advertising, apps, SEO и SMM, Youtube.
Prohibited traffic: branded traffic, motivated traffic, Brokers traffic.
Hold: up to 45 days.
How to promote offers in Instagram?
There are so-called white and spam promotion methods. The best way is to create your own Instagram accounts and rely on creativity, as well as high-quality work on content.
The page should look attarctive, so the local users are used to it. This rule applies to any method. We make a nice design, clear and selling description. The link to the partner can only be placed in the description.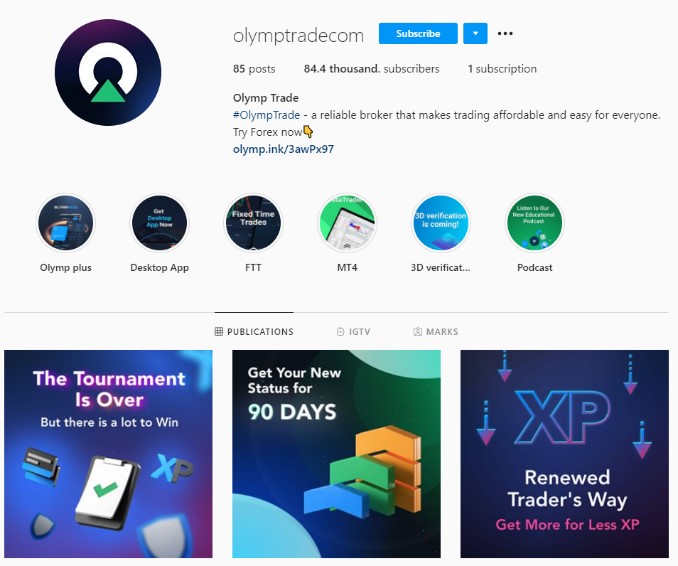 Then post 10-15 posts on the topic so that subscribers want to subscribe and explore the account. For posts use only high-quality images, it is desirable that the main photo and the publication was in the same style.
Important: it is better to attract audience at a slow pace, especially in the beginning. High growth rates may attract unwanted Instagram attention and the page may be blocked.
Don't allow a big difference between the number of your subscriptions and the people who subscribed to you.
You can also design your page as a landing page. Instead of different posts, the user sees one large selling image, divided into 6-12 parts.
Another option for designing your page is to post personal photos on behalf of the blogger. Usually webmasters do so to drive traffic on dating or adult websites. Fill your account with photos of a beautiful girl and add "look for me on the dating site" and a link to your partner in the description.
Choose target audience for promotion in Instagram
You can find your target audience in several ways (it is better to combine them):
By competitors. People who are interested in similar products from your competitors can also become your customers. Pay attention to new and active subscribers, the rest may be fake inactive accounts for cheating.
By hashtags. Collect several thematic hashtags that people are looking for. Then find posts that have a lot of likes and comments. Followers of profiles that publish such posts will be your target audience.
By geolocation. This way you can gather an audience for specific cities.
To select the target audience based on the above parameters, use special services. Top 3 of them:
InstaPlus. The service is used for mass following and misclicking and there you can define your target audience. The subscription cost is$ 5 per month, there is a free period.
Zengram Parser. It works according to the principles of the previous service. Separately, we will highlight the instashpion function, which allows you to track the activities of competitors and interact with their fresh subscribers.
SpcialKit. A program that needs to be installed separately. You can parse not only the target audience, but also collect other useful information: email, phone numbers, and websites of potential subscribers.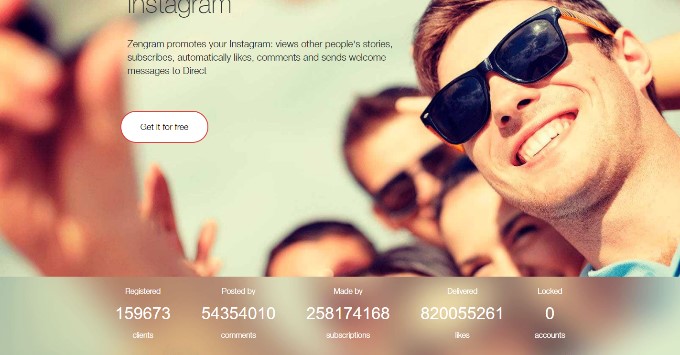 For interaction with the audience mass following and mass liking are typically used.
Mass following and mass liking
The promotion of subscribers and likes helps you promote your profile in any social network faster. Those who have experienced the services of mass following know how often they can block access to your account. But using such services is much cheaper than the official Facebook and Instagram targeting, and you don't need to pass moderation.

The aim of this method is to attract the attention of a potential buyer. It responds to your action (subscription or like) and goes to your account. Then it all depends on the profile itself, whether it is interesting or not.
To earn money using spam services, you need to create (or buy) dozens of accounts at once. It is better to choose a separate proxy for each one in advance. The link in the description for each profile must lead to a different domain. This will avoid blocking.
Next, go to the CA settings. We only need active users who frequently post, like, and subscribe to something. Set the selection parameters based on the above methods of audience acquisition, and use stop words.
Sometimes webmasters create several good, high-quality accounts and minimize the risks of their ban. These channels are then promoted through technical channels using tags. As a result, only auxiliary profiles are at risk, and you get high-quality traffic and users interested in buying.
Ad posts
The method is simple – we need one prepared good account. It should attract and, in the future, retain the audience so that the audience is converted to full capacity. We fill the page with informational and selling posts.
Then we contact bloggers and agree on a paid placement of our ads.
Advantages:
easy way to find bloggers directly or with a help of special platforms;
if everything is done correctly, advertising brings results;
can be combined with other methods.
Disadvantages:
ads are not free;
bloggers usually work with transparent offers.
If possible, the blogger can make a native ad (when he recommends a product ostensibly from himself). This is more expensive, but it also works better, since the level of trust of subscribers is higher.
Official targeted advertising in Instagtam
You can place a link at the bottom of advertising posts that says " Buy" or "Read more". This makes life easier, because you can immediately lead the audience to the landing page from the advertising post.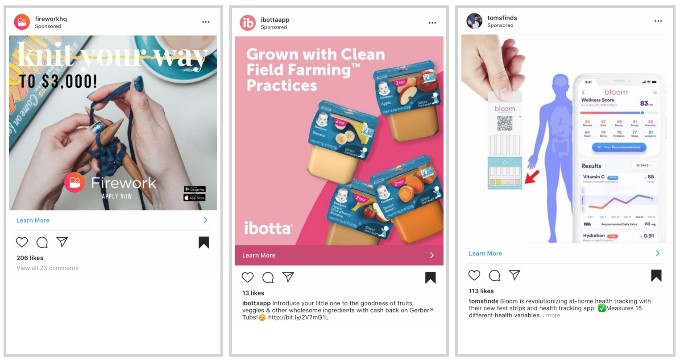 Пример рекламных объявлений через официальный таргет ИнтаграмThe target works well, but the problem is strict moderation. You will not be able to advertise offers on casinos and MFOs.
You can successfully overcome the moderation of Facebook ads using cloaking. This is a special substitution technology. This way you can get a lot of high-quality traffic from targeted ads. The downside is that over time, your account will be blocked without the right to a refund.
So you will need a lot of pages. It is better to create all accounts for advertising campaigns from different AI's. If something goes wrong, one page will be banned, not all. If you don't want to bother creating dozens of profiles, you can just buy them on a special exchange.
We recommend buying a proxy here from stores with a good reputation, so that you don't get a proxy that has already been used. Choose a proxy for Insta with the appropriate geo so that it is enough for all accounts.
To use cloaking in Instagram, you will need:
Tracker.
Safe landing for FB algorithms.
Another option for a more aggressive landing page for real users.
Domain for tracker.
Important: Temporarily disable streams for real users before moderation.
Targeting settings
First enter Ads Manager.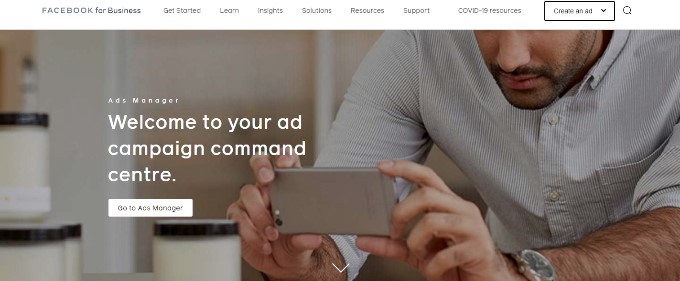 Select the desired account and create a new campaign.

Then choose traffic or engagement. Sometimes you can just collect leads with an ad, and in other cases, make the page more active. We recommend using both options for tests.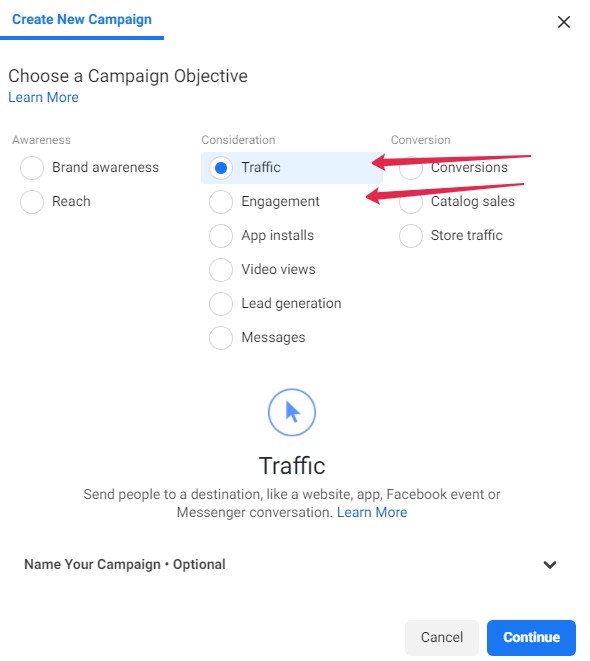 To drive traffic from Instagram choose "Traffic".
Edit the details about the traffic destination
Next, select GEO. Make separate ad campaigns for different cities. This way you can analyze which ads work best in a particular city. Cut off tourists who are unlikely to understand what is written in the ad. And so on.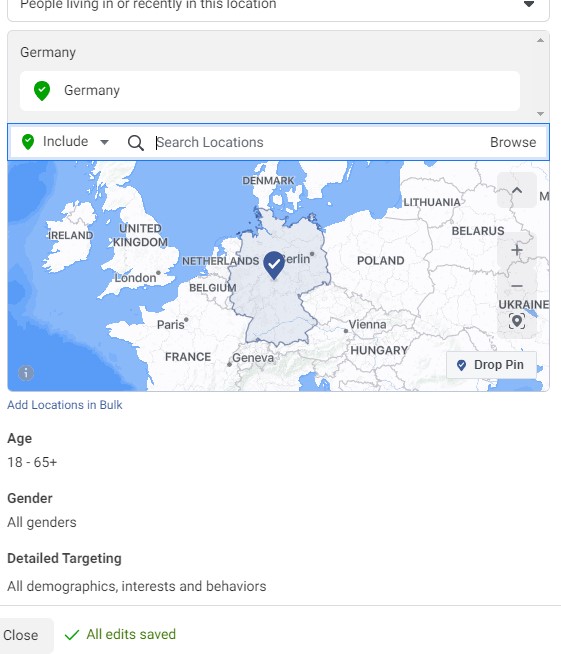 Set up detailed targeting as well. Use your ideal user's avatar to do this. Who is he, how does he live, how much does he earn, and what are his interests?
Adjust your audience to the maximum target audience. You can overdo it so that the coverage will decrease and will not be effective enough. Cut off only the audience that is definitely not needed.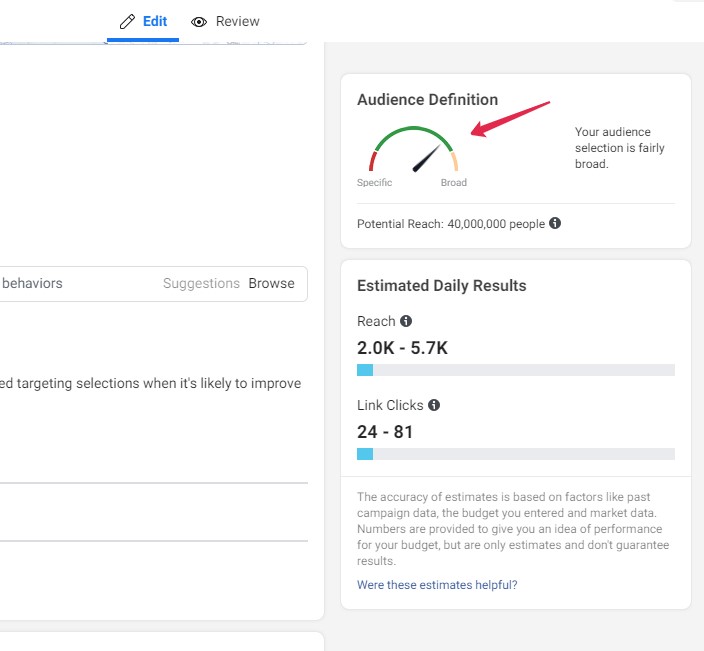 Also use the "custom audience" feature, which will reach people who are similar to your subscribers.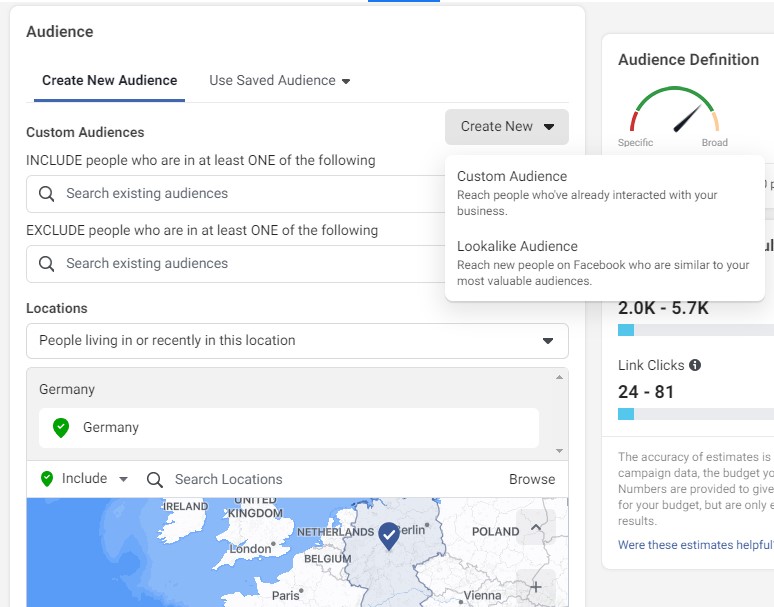 You can also choose the maximum daily expenditure. This way you can allocate your budget and set a time limit for displaying your ads.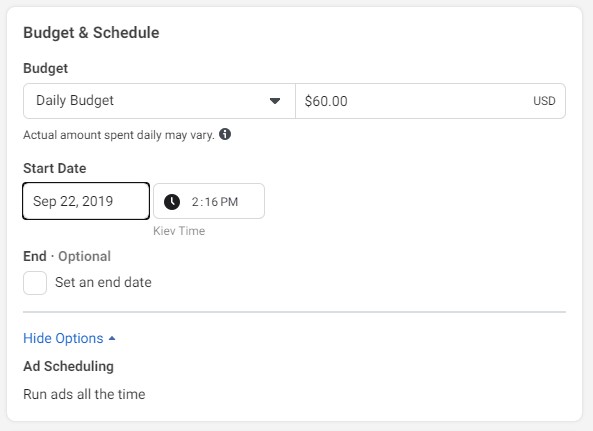 Choose the sites where the ad will be displayed. You only need to leave posts in the Insta feed. If you want to launch it on Facebook, then create another campaign, so it's easier to run tests.
Ad creatives
This is the last step in setting up a campaign. Select the account we need in the identification.
Choose the ad format. You can experiment and try all the options.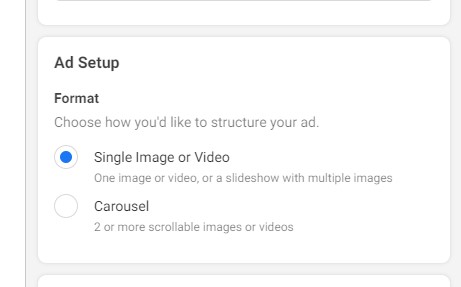 Make an ad post that is suitable for advertising. It will not be displayed in your account and is used exclusively for targeting. The audience has long seen enough of how to pour with Instagram is not necessary. A large amount of text will only hurt, highlight the main thing that will attract attention and make you click on the button. Use images in 800 x 800 px or even 1000 х 1000 px format.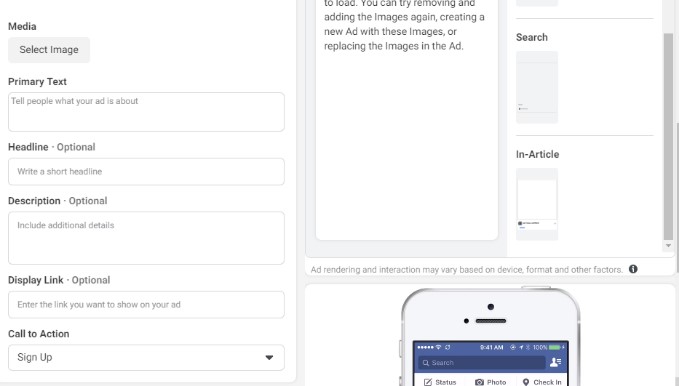 Check whether the ad looks good and submit it for moderation.
Moderation usually takes from 1 hour to 2 days. Instagram ad campaigns are moderated in 3 stages:
When you set the campaign . At the stage of creating an advertising campaign, the FB system shows where the errors are.
When you have uploaded images and text . After uploading the creative, Facebook robots scan the ads again. If there is nothing forbidden, then impressions start immediately.
Current ad campaign moderation . Complaints from Instagram users can trigger a review of an already running campaign.
Facebook is constantly improving its AI for checks and moderation, so it is becoming more difficult to bypass the blockages. But there are no problems with white offers.
How much can you earn on arbitrage in Instagram?
Earnings depend on the chosen promotion strategy. The more free traffic sources are involved, the more effort is spent. But for some offers, free promotion methods work better. It is best to use all traffic sources: paid and free. Let's take a closer look at the example of our cases.
Case 1
Offer: VULKAN VEGAS
Traffic source: Instagram accounts
Expenses: 87 700 RUB.
Earnings: 233 500 RUB.
Net profit: 145 800 RUB.
ROI: 166%
Period: 2 weeks.
Videos were selected for creatives, not photos. You can see the overall coverage on video posts on Instagram.
The first ad purchases did well, but then instagram started a massive ban on all our accounts. A lot of traffic went nowhere, so in the future we conducted regular page checks.
The scheme still works, but it has become more difficult to earn money on gambling. It is better to buy ads directly from bloggers or in entertainment pages.
Case 2
Offer: Money Amulet
Expenses: 32 500 RUB.
Earnings: 79 620 RUB.
Net profit: 47 120 RUB.
ROI: 144%
Period: 01.03.2017 – 01.04.2017
From the very beginning, we chose a very broad audience: men and women aged 18-65. On the first day, we changed it to a more envelope-like one and changed the age to 27-45 years. Creatives did not change, because the price for leads was satisfied.
Despite the fact that 30-40% of leads eventually flew off, the ROI still reached 100%. On the second week of the drain, we made 2 duplicates of the ad group to increase traffic.
The offer is still working, especially considering that it is now attracting much less. They stopped it because they found a more profitable combination for the account.
Case 3
Offer: JOLLY.ME
Expenses: 395$.
Earnings : 723$.
Net income: 328$.
ROI: 83%
Since this is a Mainstream Dating offer, the ads focused not on adult, but on decent female attractiveness with a share of eroticism, of course. We collected a lot of praising comments, so we decided to leave them.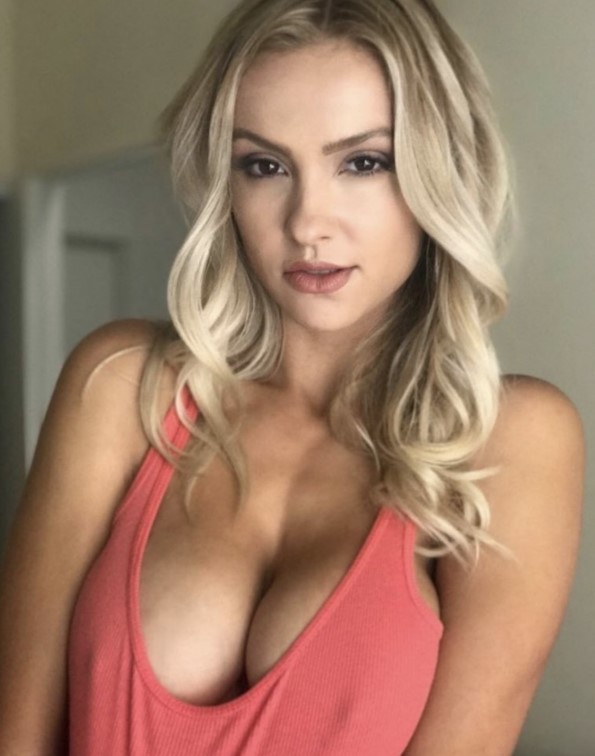 The ad title was quite usual – "Your dream waits for you in this app!"
ROI in different periods ranged from 80 to 130%.
Pay attention to the analysis of the combination. Eliminate weaknesses and monitor your conversion rate regularly.
Conclusion
Despite the fact that you can only use one link in your profile, the activity and quality of traffic from Insta fully compensates for the difficulties with redirecting users to landing pages. Therefore, we calmly drive a stream from the social network. It simplifies the process and makes it easy to launch ads on Instagram, where targeting can be configured in great detail.
Don't forget to keep an eye on popular new products. Trending offers are great for Instagram. Analyze the results, run more tests, and follow the progress of your ad campaign. This way you can get the maximum earnings on Instagram arbitration.