Affiliate marketing is an entire science that deserves to be studied systematically and thoroughly. Which is why even an experienced affiliate always has something new to learn about affiliate marketing. Time-tested and effective bundles are the product of 2 factors – personal experience and academic knowledge. And while the first element comes to almost every affiliate over the years, problems often arise with the second. You cannot become a real professional if you just cover the basics without delving into the fundamental aspects of this line of work. You know what they say – Knowledge is Power.
The Leadbit team is also concerned about educating our participants, we regularly update our Affilate University with new materials and give affiliate marketing tips. And we ourselves are constantly studying new literature. It's both a way to obtain new knowledge and the possibility to consider affiliate marketing from a different angle. From the point of view of the book's author. And many of the nuances become clearer and more detailed if you get a look at them through another person's eyes.
And that's why we've compiled a list of the most significant and promising books on affiliate marketing that can take their rightful place in your home library.
Why you need books on affiliate marketing
The job of an affiliate marketer is sort of an investment. We invest funds to obtain traffic, but there's no guarantee it'll pay off. There's a special category of affiliates that work strictly through their own models, without getting too deep into analytics. And aren't even aware of the existence of a strict mathematical basis used for calculating potential profits. They don't compare risk to the expected revenue, don't distribute their budget through money management and the sort. They won't even be able to tell you the difference between EPC and CPC. And how, based on the comparison of these two indicators, to build a forecast of the potential profits.
Another category is missing out on new tools, trends, tricks and techniques. They ignore the experience of others, only rarely skidding over the latest cases. That's why, in a sense, they operate somewhat detached from the market.
The third category isn't aware of obvious vulnerabilities, scams, ways to launch bots from platforms, etc. The fourth category is essentially made up of affiliate marketing newbies. This one isn't familiar with basic concepts. And just pouring your budget into an AN or some other source after just skimming over a few articles and cases isn't exactly the best idea.
All the categories described above, and dozens of others, will benefit from literature dedicated to affiliate marketing in general as well as to some of its more narrow aspects. What can we get from just studying the works (in our case – books) of other people:
learn the fundamental concepts of affiliate marketing, the basic aspects of this industry as a unified mechanism;
study the terminology that will always come in handy. And the vocabulary of a good affiliate is actually quite extensive;
learn of ways to diversify risks, manage finances, market-entry thresholds;
learn to properly analyze offers, choose the most suitable ones;
go over traffic sources: from ad networks to your own website or email list;
break down the most dangerous fraud schemes and existing vulnerabilities;
find out how to properly set up and monitor ad campaigns as well as analyze their performance. Learn how to identify the correct targeting settings;
pick out convenient-to-use and effective tools to set up ACs and analyze them;
learn all about ways to monetize and scale your profits.
But having these skills will be an absolute must for a newbie or specialist that hasn't been working in this field very long. Vets (granted they are qualified) know all these moments like the back of their hand. You won't surprise any of them with such materials. But these books contain lots of knowledge that will be new even for them.
first of all, don't forget that no affiliate marketer in the world knows everything about this area. Meaning it's never too late to close the knowledge gaps that prevent you from working with 100% efficiency;
many books on affiliate marketing contain personal and local tips,useful bundles and life hacks. And they are most likely to be used properly by a professional rather than a beginner;
many tips can be used to build your own affiliate strategy on;
often books can help expand your knowledge about affiliate marketing by highlighting new verticals, types of ad campaigns, platforms, tools – with which the affiliate simply did not have the opportunity to work before.
What are we getting at – books on affiliate marketing are an effective way to enhance your own productivity, that much we've proven. Now, let's move on to our list.
Top 15 books on affiliate marketing
Not an inch away from tradition. This list (just like all the others) simply provides descriptions of equal entries. No first or last place. Each book included here has its value, aimed at its own target audience. Which is why we'll go down the list, describing each book as succinctly as possible while not ignoring important details.
The Complete Guide to Affiliate Marketing on the Web: How to Use and Profit from Affiliate Marketing Programs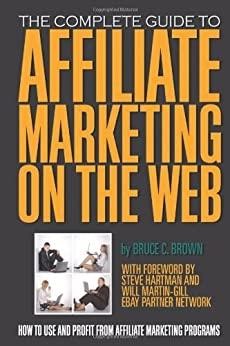 This book on affiliate marketing was written by Bruce C Brown. This author boasts multiple entire book series. He covered the main mechanisms of email promotion, creating ACs through Google AdSense, developing people's own websites.
And this particular creation of his really does cover all aspects of affiliate marketing: from the ground basics to average-level elements. With this book, beginners will be able to get all the basic knowledge they need to get into the game and start creating their first AC. And more experienced affiliates can "cut corners" while reading this book, using it rather like a reference source. But if you're a true affiliate marketing guru, sorry – this book has nothing to offer you.
year published – 2008;
author – Bruce C Brown;
the paperback edition will set you back $9.7;
published in English;
Kindle version available;
an excellent choice for beginners and middle-level affiliates.
Pros:
an incredibly detailed explanation of affiliate marketing basic concepts;
beginner-friendly narrative;
includes practical examples (mini-cases).
Cons:
no specific information, only standard data. A book like this is rarely used as additional material. If you've already read books about basic marketing, this won't exactly be a revelation for you;
nothing valuable for experienced professionals.
Reader reviews: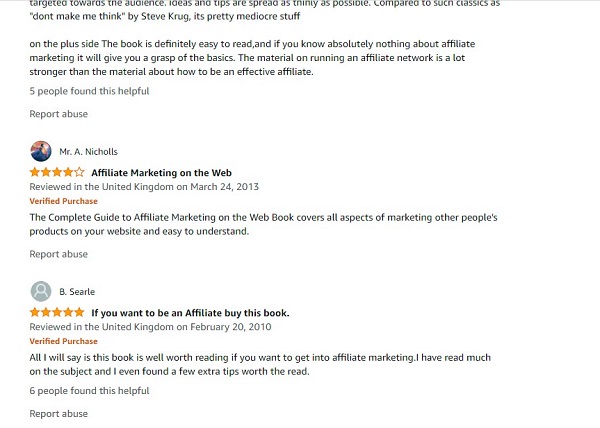 The Bible of Investing 2021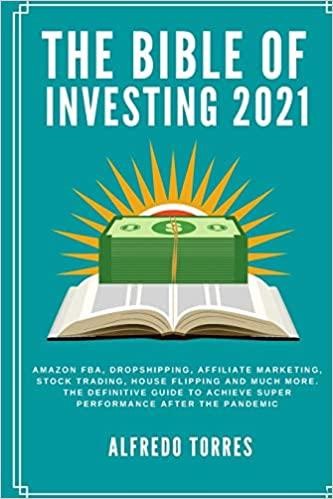 This is a completely fresh product that has appeared on the shelves quite recently. An excellent guide not just about affiliate marketing but similar investment areas as well. The book focuses on specifically passive income. And the AC promotion methods described here are often typical in order to massively customize the main elements and in the future work with campaigns without micro-managing them. In other words, with little to none direct involvement.
But, as you might have already guessed, affiliate marketing isn't exactly the prime focus of the book, since the author tries to cover all the various areas of passive income at once. And he does it quite well, but doesn't dig too deep into each one. Besides, delving into each of these areas while in the constraints of one book is just impossible.
2021;
author – Alfredo Torres;
average cost – £12;
language – English;
the only formats are paperback and fb2;
designed for both beginners and affiliates and investors in general.
Pros:
very simply written;
covers multiple areas simultaneously;
breaks down the techniques that are relevant in 2021.
Cons:
too simple even for average-level affiliates;
too little attention is paid to each specific area.
Reviews:
Since this book is new, it doesn't have any reviews yet.
Quick Start Guide to Affiliate Marketing: Answers to the Questions You Should Be Asking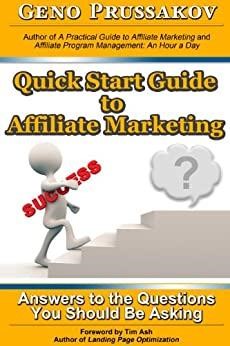 An excellent example of a book on affiliate marketing that doesn't try to teach a beginner all the knowledge they'll need at once. And thanks to this, information is properly, fundamentally presented, as opposed to it being spoon-fed in fragments. The book covers all the basics needed for a good start, including purely academic knowledge. Sure, there aren't any cool life hacks and working bundles here. You won't need them at first anyway, not until you figure out the basics.
The entire book is written like a Q&A section, making it much easier for users to perceive. Not exactly a must-have to get started in affiliate marketing, but it definitely deserves a place in your collection, many points will become much clearer as you gain some experience. Besides, it's only 83 pages long. A one-evening-read.
2013;
writer – Geno Prussakov;
paperback price – £4, but there's also a Kindle Unlimited version;
English;
only fb2 and Kindle;
aimed at beginners but professionals will also find useful Q&A sections.
Pros:
convenient format;
excellent basis without selective info;
detailed coverage of the topic.
Cons:
not enough practical examples;
the size should also be considered a drawback.
Reviews: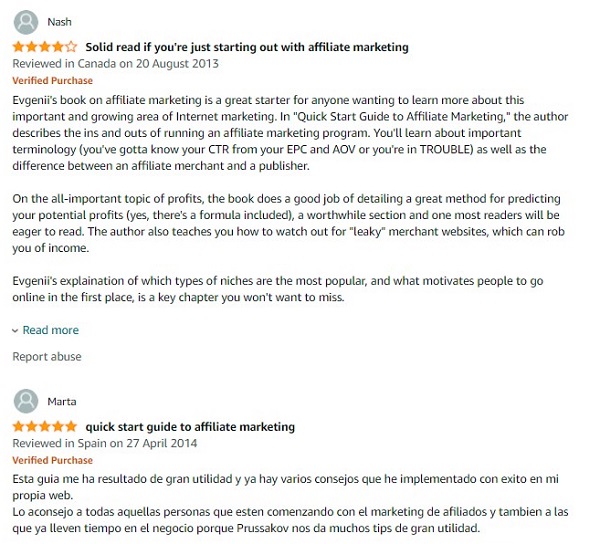 Affiliate Marketing for Beginners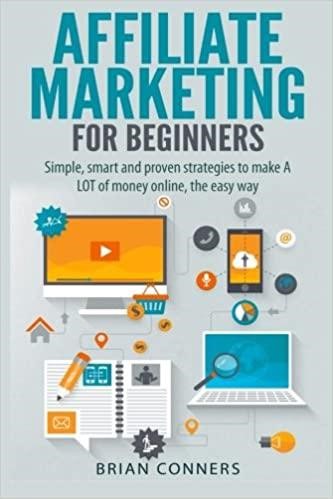 Another book for aspiring affiliates, but with an interesting twist. Brian Conners, known for his books on passive income in various fields including eBay, approached the issue from a different angle. Instead of explaining what you should do, he focuses on what you shouldn't.
He breaks down the most common mistakes made by newbies, issues warnings and gives out tips on how to avoid them. He also provides readers with several of his own practical techniques that are totally unique (yes, we've checked). They are secondary, of course, there is little fundamentally new to be discovered in our craft. Still, they have their own unique features that aren't used almost anywhere else.
2014;
Brian Conners;
on average – $8 per book;
English;
Kindle version available for $3.5;
exclusively for inexperienced affiliates.
Pros:
features that remain relevant even this year, which is surprising considering how long ago the game came out;
a decent base;
simple language.
Cons:
a very short read;
not enough cases.
Reviews: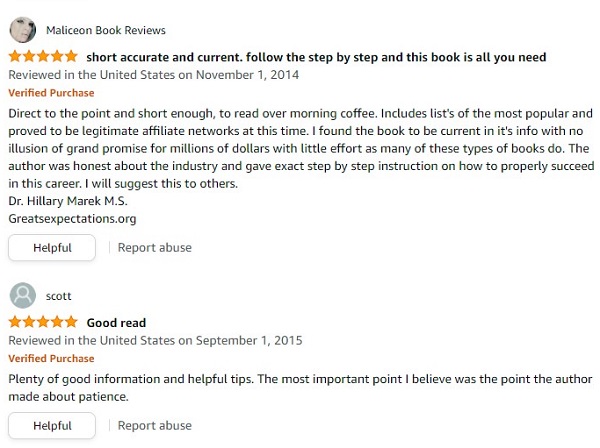 Digital Marketing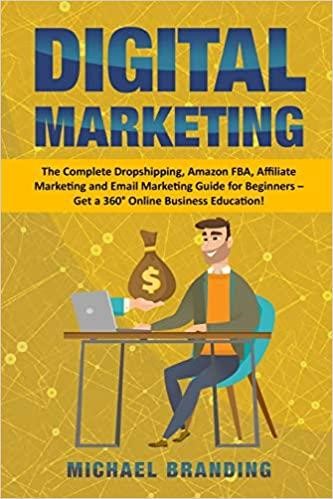 An ambiguous book. Michael Branding has published numerous books, that few people read. The reason behind this is often the high price tag of his books. Despite this, the average Amazon rating for any of his works is 4.5, which is pretty high. But the number of the reviews themselves (any of them) is pitifully low.
But let's get to the point – this book isn't exactly about affiliate marketing, rather about global network marketing in general. Michael touches upon affiliate marketing too, as well as promotion through email ads and on various platforms, even creating your own. The guide turned out to be really voluminous and systematic. It covers almost all aspects of online monetization. But when it comes to specifically affiliate marketing, the book only dwells on low-level elements. And while it really is well-written, it won't be an enticing read for any affiliate with at least 18 months of experience.
2021;
Michael Branding;
average price £21;
English;
only paperback or fb2 formats;
a good choice for beginners.
Pros:
a substantial approach to presenting information;
quite a lot of factual and numerical evidence instead of just empty talk;
includes good cases.
Cons:
The book does not cover all aspects of affiliate marketing. A significant part is dedicated to slightly adjacent planes. Although, many of the info will be useful, like promotion via email newsletters;
quite a big price compared to the amount of information provided. If you're planning on buying it, best to get 2 other friends to chip in, otherwise you might be disappointed with the result;
a rather dry narrative that can even scare off an inexperienced affiliate.
Reviews:
The book appeared on Amazon not too long ago, And Michael doesn't get too many reviews in general. That's why there aren't any for this book yet.
Affiliate Marketing: Proven Step By Step Guide To Make Passive Income With Affiliate Marketing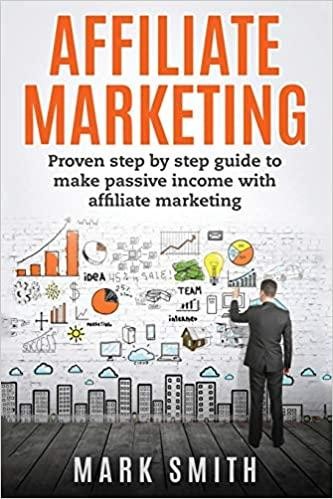 This affiliate marketing book can open the eyes of not only newbies, but also quite experienced professionals. In the past, Mark Smith devoted a lot of time to small business development techniques and the principles of working with blockchain technology. And two years ago he published his research in the field of affiliate marketing. And it deserves to be regarded as a highly successful work.
The book stands out because, first of all, it's not intended for complete beginners, rather for middle-level affiliates. But even experts can learn a thing or two from Smith's tactics. Second, Mark pays a lot of attention to the mechanism of creating your own trading strategy, something authors usually neglect to mention. And little tips for creating and adapting a strategy are something a professional can always make use of. After all, you can just update and modernize your own strategy.
2019;
Mark Smith;
$3.5 for the electronic version, $11.9 – for paperback;
English and several European languages, but these aren't sold on Amazon;
Kindle and audio versions available;
a good choice for any affiliate regardless of experience level.
Pros:
includes parts that professionals might find interesting;
the author has his own concept of strategy development;
detailed explanation of key points.
Cons:
inexperienced affiliates will find it difficult to catch on. It's best not to start your affiliate marketing journey with this book;
the described methods can't be used for campaigns with modest budgets.
Reviews: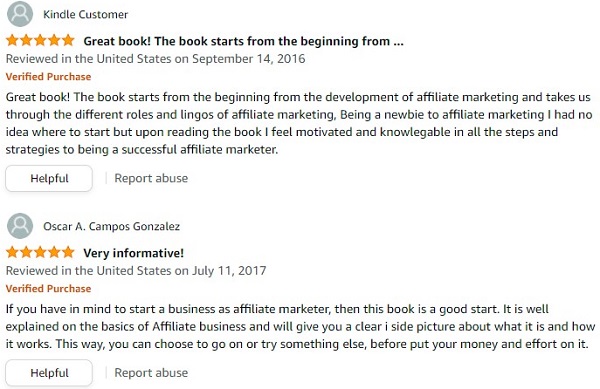 Affiliate Marketing: The Beginner's Step By Step Guide To Making Money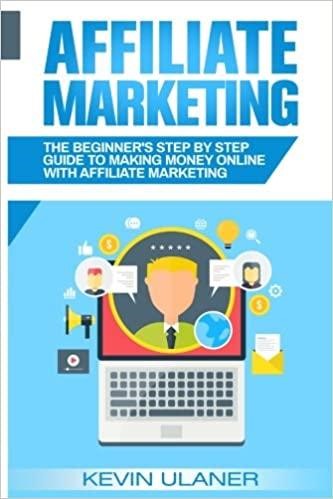 This is a good example of a book on affiliate marketing written by a practitioner, not a theorist. This is actually Kevin Ulaner's first and last book on affiliate marketing and making money online in general. And his only "shot" (in the form of this creation) turned out to be quite successful. 4.2 stars on Amazon off the bat is an impressive result.
The work itself is centered around the basics. Terminology, basic concepts, beginner bundles, the way the tools work. There's also ways to calculate the main indicators, financial analysis basics, etc. In other words, the things affiliates usually gather over the years bit by bit. A little on one site, a little on another. Whereas here, all the info is already neatly compiled, systematized and broken down for "easy digestion". Even an experienced affiliate can plough through this book to cover up any blind spots they might have missed.
2017;
writer – Kevin Ulaner;
the paperback version costs £5.9-6, while the Kindle one is free;
only English;
both a paperback and Kindle version are available;
mainly aimed at beginners but seasoned professionals can use it to check their knowledge.
Pros:
excellent structure and presentation of the material;
comfortable narration style;
all the basic starting points are covered in detail.
Cons:
small size;
no useful information for experienced affiliates;
few actual examples and cases are presented, even though the author himself has enough of them.
Reviews: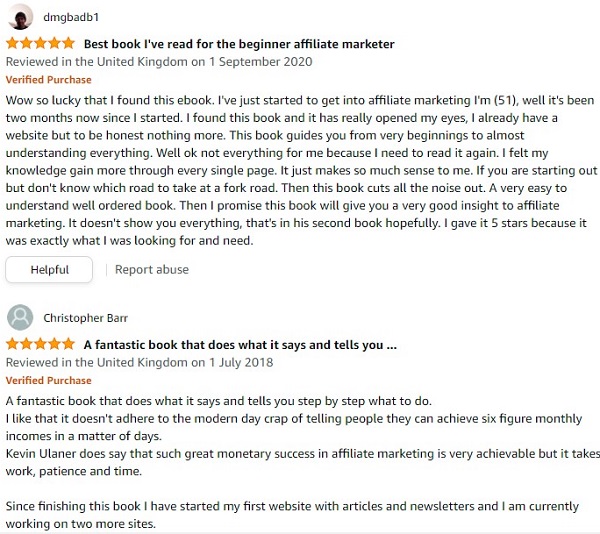 Affiliate Marketing Splash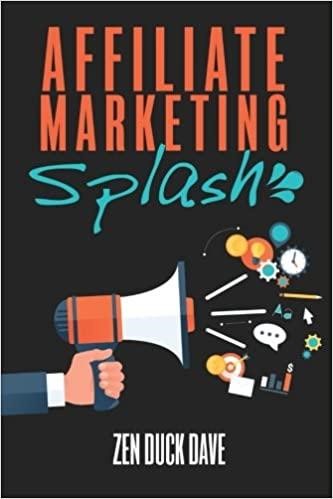 Invaluable help for any webmaster. Almost all of the book's attention is focused on creating and developing your own website for subsequent affiliate marketing use. Not a very popular traffic source. And the reason behind is precisely the long development period needed before you can start driving your traffic to offers. But this book reveals the secrets of how to create and promote sites quickly, like a conveyor belt production line.
Here, you will find sections dedicated to basic SEO promotion, choosing a topic, offer, how to properly drive the attracted traffic. And just as importantly, this book talks about both white- and gray-hat methods. And some chapters, while recommending readers avoid them, reveal the secrets of purely black-hat promotion, like driving bot traffic, etc.
2013;
author – Zen Duck Dave;
the paperback version costs £48;
English;
only the paperback version is available;
a good choice for a webmaster of almost any level. Anyone can find something interesting for them.
Pros:
a lot of different models and methods;
great attention is paid to SEO promotion;
gray- and black-hat methods are also covered;
detailed analysis of almost all aspects of website development.
Cons:
high price;
the main focus is still on websites, not on affiliate marketing as such;
the narrative is somewhat complicated;
the material is partially outdated for 2021, but most of the points remain relevant.
Reviews: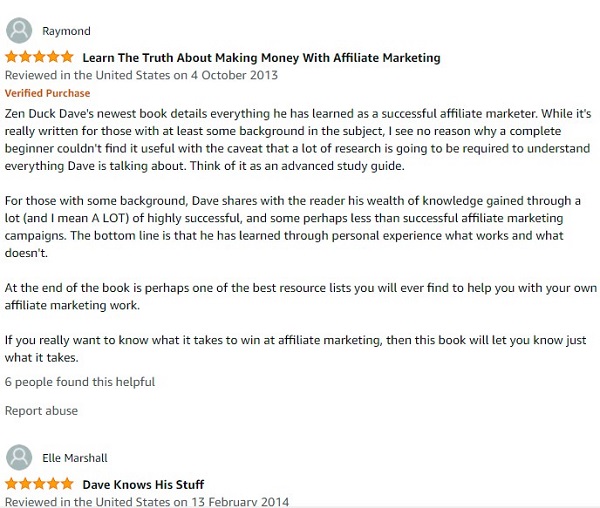 Affiliate Marketing: How To Make Money And Create an Income in: Online Marketing & Internet Marketing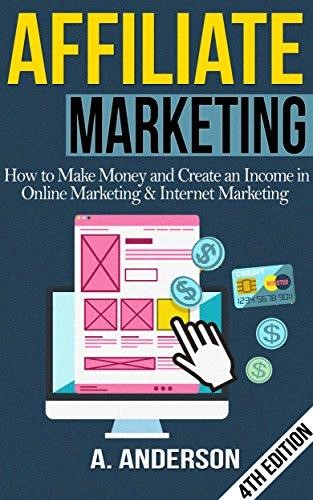 A long-term read. By which we mean that at different stages of affiliate marketing proficiency, the book offers the reader different insights. It includes both info for beginners that are just starting out and for seasoned professionals. Interestingly, the book covers many traffic sources instead of just focusing on a single one. With its help, you can thoroughly study SEO for basic promotion as well as ways of working with social media and collecting traffic through email ads.
A multi-faceted approach that presents affiliate marketing in a unified package instead of a series of minor ones. Making this a genuinely interesting read. And to top it all off, the author ends with his own personal tactics of increasing user motivation that many people can make use of.  And what's interesting, usually books that cover every part of a topic fail to properly tackle the latter specifically because of such a wide coverage. But this book miraculously bypassed that issue and managed to combine a wide profile and excellent content.
2015;
author – Andy Anderson;
the online version costs a mere $1, while the paperback one will set you back $10;
English;
Kindle version available;
suitable for affiliates of almost any level.
Pros:
large volume, a lot of valuable information;
a wide coverage of sources;
practical recommendations for choosing a niche;
the book is well-structured;
low price.
Cons:
the narration is a bit complicated;
the book lacks a detailed analysis of several important concepts, including SEO;
the information is a bit outdated, but just slightly. Most of it having to do with SEO promotion.
Reviews: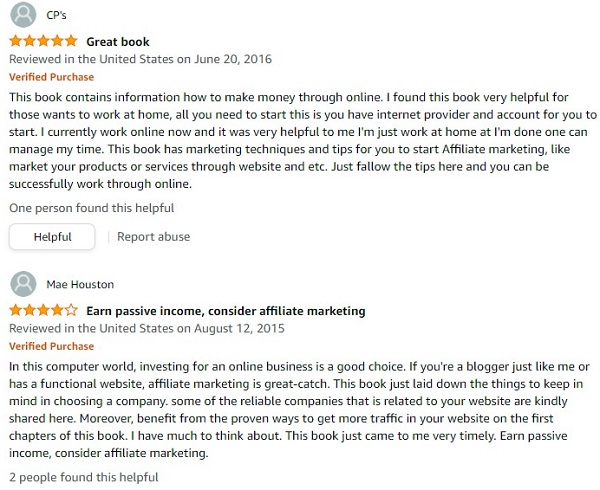 Affiliate Marketing: Launch a Six Figure Business with Clickbank Products, Affiliate Links, Amazon Affiliate Program, and Internet Marketing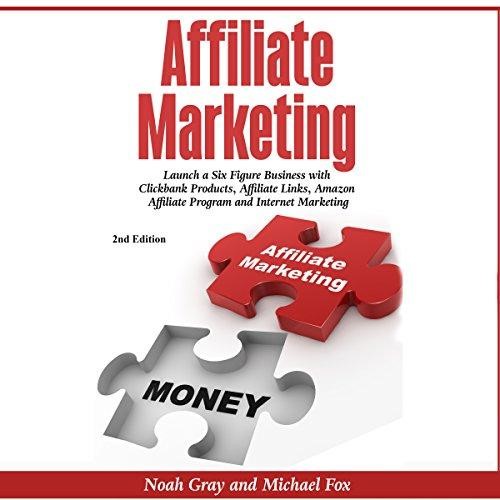 Basically, the title says it all. Then again, no, let's just add that the book focuses on Amazon's affiliate program above all else. This specific bundle is used as an example in all cases. Not a bad choice if you want to get the hang of the e-commerce vertical and the way white-hate offers work. Yes, sorry for the spoilers but the book deals with white-hat offers from large partners only. Meaning standard affiliate marketing tricks won't work here. You won't learn anything new about gray-hat offers, that's for sure.
But this book can serve as more than a suitable guide to Amazon's e-commerce offers or promoting other e-commerce offers through social media and other channels. It will be especially beneficial to affiliates that are still selecting a niche to "settle down" in. Sure, the book talks about other verticals, but briefly.
2018;
author – Noah Gray;
the average price of the electronic version of the book is £7.7, paperback prices go up to £14.5. But using Amazon's 30-day free trial, you can listen to the audiobook version completely free of charge;
English;
paperback,  online and audio versions all available
for those new to affiliate marketing or those who are thinking about working with purely white-hat offers, as well as those who are planning on switching to a different vertical.
Pros:
detailed presentation;
excellent tips for working with the e-commerce vertical;
an interesting concept of working through Amazon.
Cons:
the information is a bit one-sided;
almost no data on gray-hat promotion methods.
Reviews:
Online Business Ideas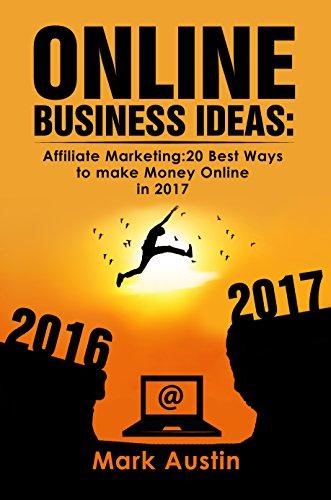 This book, as well as its direct sequel (Online Business Ideas 2017), is really just a set of ideas. But at the same time, it's filled with Mark's well-presented personal ideas. And it should be said, this is perhaps the best way to figure out what affiliate marketing niche fits you best. If you're at a crossroads, thinking what method, type, source and vertical to choose – here's an excellent starting point for you. By the way, you can read about the best niches in affiliate marketing in our blog.
Some options are pretty commonplace for 2021, and some don't work even in theory. But there are also a lot of really interesting ideas and tips. Plus, delving into the way partner networks work will be beneficial for any affiliate marketer. Meaning this book is suitable for all sorts of readers. Both for those who found out about affiliate marketing a few weeks ago and those who've been in the game for many years. And Mark's vision on its own is quite interesting and unique, and given the books small size, you can easily manage to get through it in a single evening.
2016;
Mark Ostin;
the book's online version sits at $3.5, while the hardback version will cost you a whole $15;
English;
Kindle version available;
technically, the book's ideas are aimed at all affiliate marketers and even just investors that are looking for an additional source of income.
Pros:
includes non-ordinary methods;
lively and interesting language, the author knows how to write quite well;
includes practical examples and bundles for each idea.
Cons:
the book is a bit short;
no fundamental concepts, so best not to start your affiliate marketing journey with this book.
Reviews: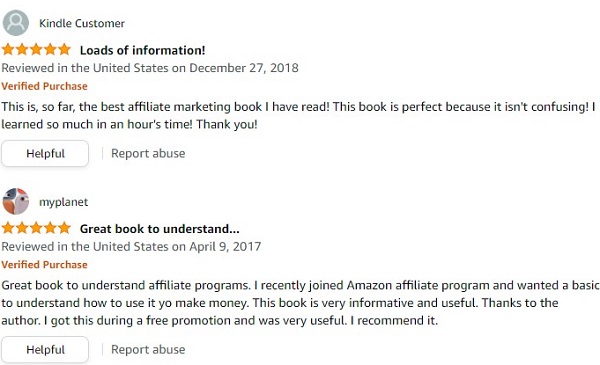 Affiliate Marketing 2019: $10,000/month Ultimate Guide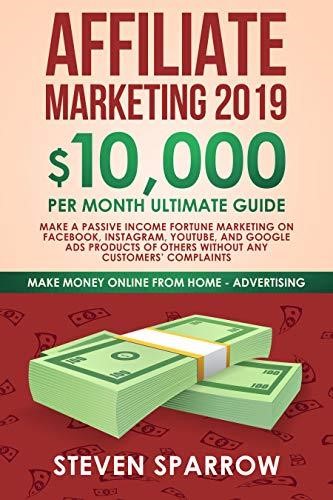 The third part of the author's making money online series, that above all else dwells on affiliate marketing specifically with all its applied techniques. And this is the most interesting and useful part, in our opinion. You can also take a stab at the first two parts, for just general development, but they aren't really connected to affiliate marketing.
This book sheds light on the main mechanisms behind developing your own blog to serve as a central traffic source. It also talks about ways to determine whether a chosen niche is right for you, and in detachment from time. In other words, the book presents an actual method of determining the level of a niche's current profitability, instead of just telling you to "try out nutra, it's pretty good there right now". And the up to $10,000 guide itself is still an interesting piece of reading. Using it won't get you such income numbers in 2021, of course. But it can still provide you with a couple of useful elements for your strategy.
2019;
writer – Steven Sparrow;
the electronic version will cost you £2.40, and for paperback the price goes up to £12;
only English;
no audioformat, but there is a Kindle version;
only beginners should read this book from start to finish, but professionals will also find 1 or 2 new tips they'll be able to use.
Pros:
detailed narrative;
complicated moments are all broken down;
a good guide to help beginners choose a niche.
Cons:
the book doesn't cover the downsides of different techniques, even though we're fully aware that any strategy has them;
the fundamental aspects aren't covered in full;
the guide's clearly structured algorithm leaves no room for discussion – the author talks about "hot to do it" but doesn't always explain why exactly you have to do it exactly like that.
Reviews: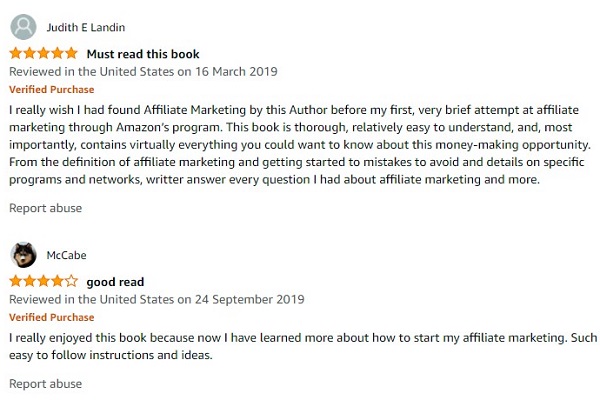 Passive Income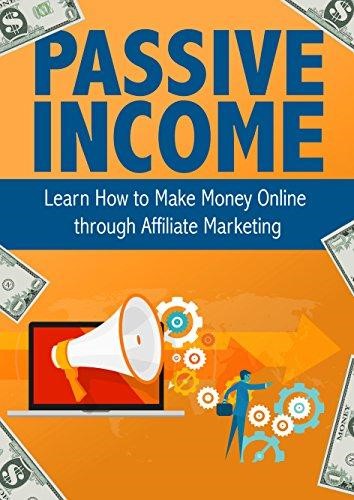 A quick guide to passive income. We'd like to warn you right away that the book is intended exclusively for those who are just getting into affiliate marketing. Seasoned vets won't find anything useful in this book. But what exactly makes this book such a good choice for beginners? First of all, because it provides them with an objective point of view. From the very first pages you can tell that the book wasn't written by an expert that has developed hundreds of successful campaigns reaching insane numbers.
No, this is just a successful average-level affiliate that decided to share his opinion. Which is why beginners will find this book hits close to home. No complicated terms, references, formulas and calculations. A significant part is devoted not even to the guide, but to motivation, time management, forming a working approach. As well as to ways to monitor the "flowers" of your passive income.
A small manual that will serve as your starting point. And a retelling of someone else's experience with all the obstacles and possible mistakes. Every affiliate started here at some point.
You can supplement the information in the book with an article about ways to make money online for a beginner.
year published – 2017;
author – Abigail Victor;
the online version of this book will cost you $3.5, the paperback is more expensive – $7;
only in English;
Kindle version available, but there's no audio version ;
this guide is for beginners only. If you consider yourself an experienced affiliate marketer, ignore it. Unless you need an extra motivational boost.
Pros:
excellent presentation;
complicated notions explained using simple terms;
powerful motivation.
Cons:
the presentation isn't too precise and to-the-point;
small size;
the book covers only the basic principles, there aren't any cases and genuinely useful life hacks, tricks or strategies.
Reviews: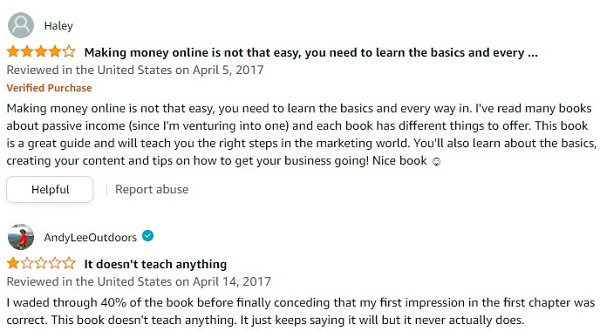 Affiliate Marketing: A Step By Step Guide On How To Make Money Online With Affiliate Marketing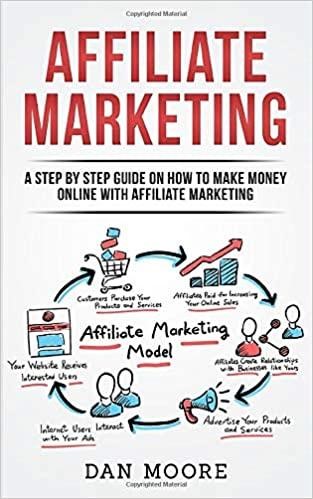 This is basically a complete affiliate marketing encyclopedia packed into 156 pages. Particular attention is paid to people using their own blogs as traffic sources. As well as to ways to promote a community or personal brand in social media.
Affiliate marketing through ad networks or buying ad space on social media are also covered in sufficient detail. Actually, the book's main advantage is that it covers all these stages. From the very start, where you're developing your blog without a budget, to driving traffic to turn a profit.
Several chapters are devoted to scaling a business. And the main differences between a large-budget campaign and a low-budget one. And this is one of the most captivating parts. After all, a considerable number of affiliates that work with either one or multiple low-budget campaigns simply lose all sense of direction when moving on to larger budgets. All because they don't know the fundamental aspects that make these two types so different. And, although the entire guide is designed for beginners, these particular chapters will be of interest to affiliates, regardless of level.
year published – 2018;
author – Dan Moore;
paperback price – £6.4;
English;
there's both a Kindle and an audio version. And you can use Amazon's free trial period to obtain either one.
Pros:
an enormous amount of information. Everything is presented succinctly, which is why the book is great at covering all the basic concepts of affiliate marketing;
interesting business scaling ideas;
a guide to launching a large-scale campaign.
Cons:
besides a couple of chapters, experienced affiliates won't find anything new for themselves;
a lot of attention is paid to blogs and social networks, but other sources don't have many pages devoted to them.
Reviews: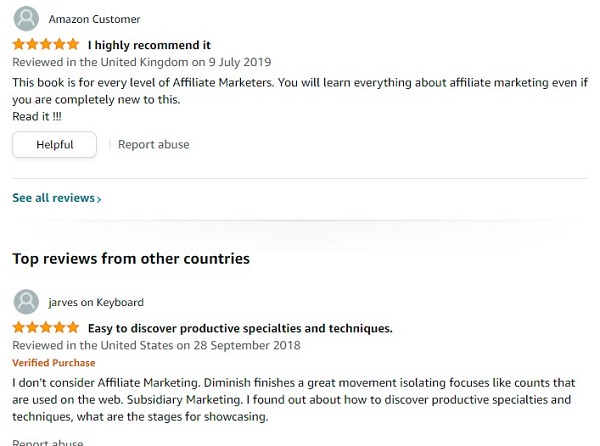 AFFILIATE MARKETING 2021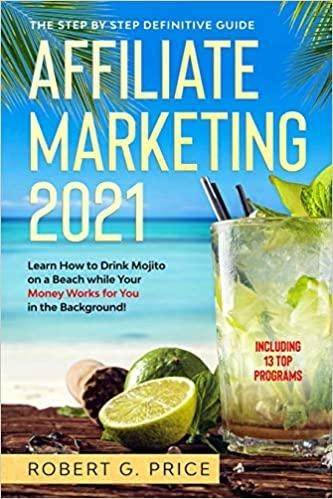 Another novelty that appeared thanks to a colossal growth of the segment's value in 2021. After all, affiliate marketing is currently expanding like never before. Which is why books like this one pop up left and right. But we chose this one specifically, deeming it to be the most high-quality one.
So, what exactly awaits readers on these pages? First, a standard guide for developing your system, working with sources and attracting traffic. The usual. But what is more interesting are the recommendations for working with your target audience, how to identify your clients and target only them with your ads. The list of the best ad networks and large brands that have their own offers is also worthy of attention.
Overall, the manual is quite relevant, most of the book is to the point. True, around 30% is just milk-and-water. But that's a fault almost all books on affiliate marketing have in common.
And a minor heads up – the first quarter of the book is almost entirely motivational. Designed to prove that affiliate marketing is a lucrative option. But we already know just how lucrative it is, don't we?,
year published – 2020 (suddenly);
author – Robert Price;
the average paperback version – £12.6;
English;
Kindle unlimited version available, no audio version;
best suited for newbie affiliates, the pros at best can make use of affiliate program reviews and some novelty promotion methods.
Pros:
a fresh and relevant guide;
written in a manner affiliates of any level can easily comprehend;
very detailed analysis of basic aspects;
the author uses interesting sources;
the book covers scamming schemes and ways to avoid them.
Cons:
there's plenty of meaningless information as well as a motivational part that takes up considerable space. The target audience are people who haven't yet decided whether they want to get into affiliate marketing or not;
not too many practical techniques and cases.
Reviews: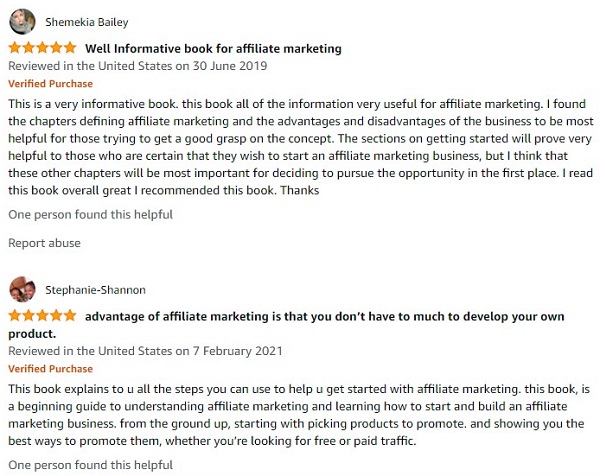 A few words in conclusion
Do affiliates need books on affiliate marketing? Disputes about this continue to this day, with no end in sight. We believe they do. But how much should affiliates read – that's up to them. Sure, if you've worked 5+ years in this sector, you won't have any need for textbooks and manuals that teach basic concepts. You may glance through them just to get a chuckle. But if you're just starting out, they can save you considerable time. If you don't look for info, surf dozens of websites and blogs daily, then all the basic elements and knowledge about affiliate marketing can be obtained in a couple of months, instead of a couple of years.
True, books rarely provide readers with advanced techniques – professionals acquire them on their own. But to reach such a level, you'll have to study at least the basics. And it's easier to read 3-4 books than to grab random bits of information from different websites.
FAQ
1. Is there free literature on affiliate marketing?
Officially – it barely exists. After all, writing books is a purely decision, few people do it for spiritual purposes. But many books have free Kindle versions.
2. What should I read, books or educational blogs like, say, yours?
Best to combine different things. Blogs, including our blog – are reviews of entire layers of affiliate marketing, ways to learn about new tricks and features, demand (traffic) and supply (offer) studies and much more. Books rarely provide such detailed information, they don't break down the best ad networks or promising verticals for this or that year. Still, books offer readers a lot of fundamental knowledge, without which you'd find reading our blog a bit difficult. That's why, as always, balance is key.
3. Are there any books designed specifically for expert-level affiliates?
Again, there aren't too many of them. As you can imagine, authors write books for readers. And there aren't that many high-profile specialists, meaning demand won't be too high. Usually, affiliate marketing experts find what they're looking for in blogs. Books aimed exclusively at the pros just don't get published.