Are you looking for a part-time job or do you want to change jobs and the priority is the ability to work remotely? Thousands of articles have been written about ways to earn money on the Internet. And just as many myths. Still, the topic is still relevant: while digital businessmen earn amounts with six or seven zeros, millions of users are in doubt.
Most of the reviews are devoted to the promotion of fraudulent services, contain false information, embellish the reality. Or offer impossible tasks. Therefore, beginners are suspicious of the opportunity to work on the Internet, and at the first failure they give up the idea. How things really are?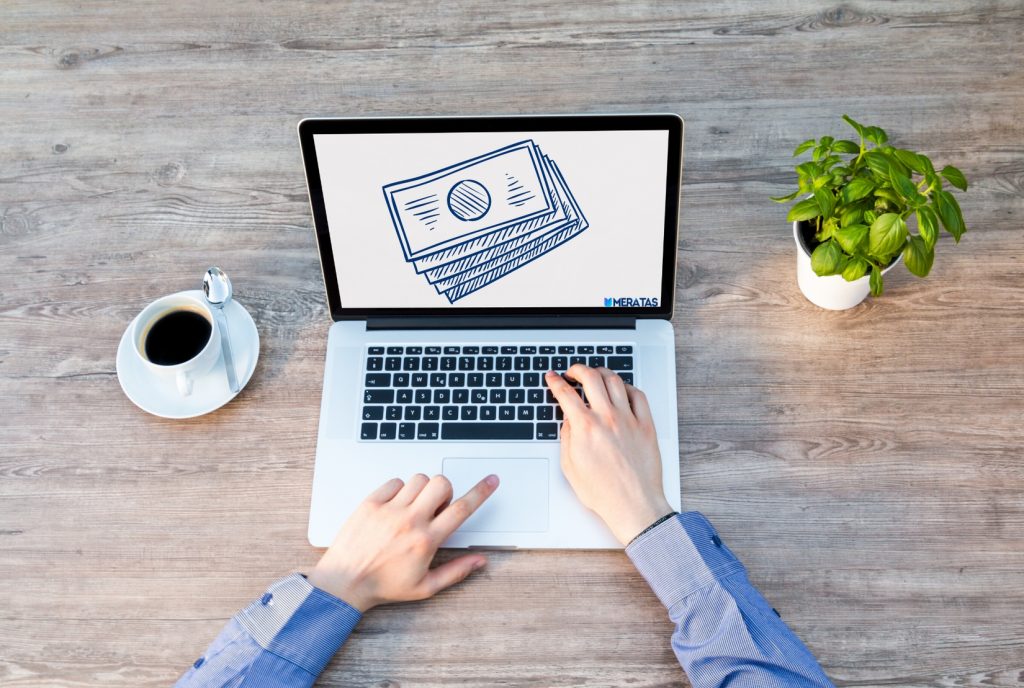 If you want to quit offline work and go online-get ready for difficulties. Work, especially at first, will have no less, perhaps more. To compete with other users, you need to constantly develop, gain new skills and knowledge. But the idea is worth it. Working through the Internet is cool. At least because you can choose your own activity. You are not tied to the place and the employer. This is an opportunity to launch your own interesting project, without investing a lot of money, and turn it into a profitable business.
Now the answer to the question of most readers: YES, you can start working via the Internet without attachments. All you need is time and effort. How to find successful niches for earning and how to start earning – the topic of today's review. With you Leadbit team, and this is a complete guide with a list of methods of earning money on the Internet that will suit a beginner and allow you to quit your main job.
Earning money on the Internet: what you need to know?
To begin with: do not confuse earning money on the Internet with remote work. Remote – the format of the workflow, when an employee performs part of the functions from home. The boss, colleagues, with whom you have to communicate by phone or Skype, do not go anywhere. The working schedule remains.
Working online is a completely different philosophy of employment. Lifestyle. The schedule and, of course, earnings depend only on you. The main bonus: all business processes are online. No physical contact, complete freedom of movement.
But it is not only freedom that attracts more and more entrepreneurs to the Internet. The economy is gradually moving to the Internet, where the volume of financial flows is estimated in trillions of dollars. It is easier to start and run a business, and there is almost always a margin for error.
Getting online from $100,000 a year is a real figure not for pros, but for ordinary users who started with a minimum amount of knowledge, of course, not from the first year. Cool bloggers, consultants – experts in finance, marketing, creators of unique services receive checks with six, even seven zeros.
To start earning, you do not need so much:
the desire to study;
work hard;
critical thinking;
ability to draw conclusions from mistakes.
You don't have to be an expert or get a higher education. There are many examples on the web when bloggers without a specialty have built a business that brings in up to $ 5 million a year. Naturally, there is a minimum: to be able to search for information, basic skills of a PC user. The desire to learn is more important here. You will have to constantly master new online services and applications. There's no getting away from it.
How to make money on the Internet
The rating includes only methods that can be really mastered from scratch without professional skills, experience, and large investments. You need a maximum of 5-10 dollars to pay for hosting for a website or a PRO-account on a specialized service. Some items will seem complicated, but only at first glance. And most importantly, ideas allow you to earn no less than on offline work.
Business in E-Commerce
Selling goods online is a promising business direction. Despite the emergence of new online stores and the dominance of large retailers, this type of activity is still promising for aspiring entrepreneurs.
The E-Commerce market is growing steadily, increasing the turnover, the number of customers. Cross-border trade in the B2C segment is actively developing. For example, you can easily order goods from China, the United States, the United Kingdom, Australia, Turkey, Eastern or Southern Europe, and Latin America. The volume of online trading in 2020 exceeded $ 4.2 trillion. Although Covid-19 has slightly accelerated growth, the trend has been observed since the early 2010s.
Becoming an entrepreneur in E-Commerce is easy. You don't even have to invest in the purchase of goods or stay tied to the place. Work with different markets from anywhere in the world.
The following work formats are suitable for a novice businessman
Sale from a warehouse (The Self-Fulfilment)
You are engaged in order processing, packaging, and delivery of goods yourself. A classic option for a small online store, for example, when reselling inexpensive goods from China or selling handmade products. There are no restrictions on the segment. You can sell beauty products, confectionery, accessories, clothing, paintings, ceramics, home decorations.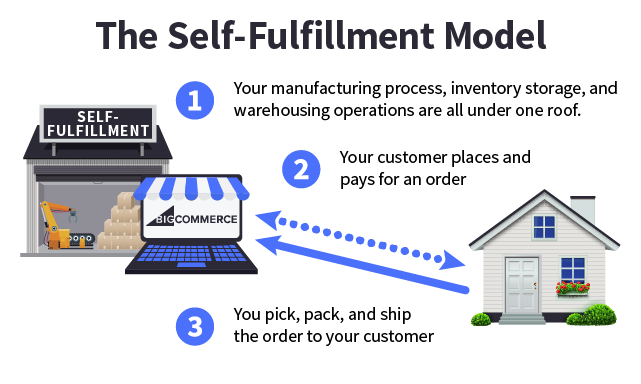 Goods can be stored at home in the garage, in the storage room or remove the box in the temporary storage warehouse. Sending via a mail carrier.
Dignities: you control the quality of the packaging, you do not need to enter into a contract with third-party companies, respectively, no expenses. The best model for a store with a small assortment or making products to order (for example, confectionery).
Disadvantages: it is difficult to scale the business, order processing takes a long time.
Fulfillment
It is not necessary to be engaged in delivery, storage of goods, processing of orders. These operations can be transferred to a third-party company (The 3rd Party Fulfillment Model). You are engaged in promoting an online store, searching for suppliers.
The work model is quite attractive for both beginners and large businessmen. Allows you to scale your business in a few hours. No need to maintain a warehouse, staff. You can work from anywhere in the world, just sign a contract with the supplier and fulfillment operator. Acceptance of goods and delivery will be organized without your participation.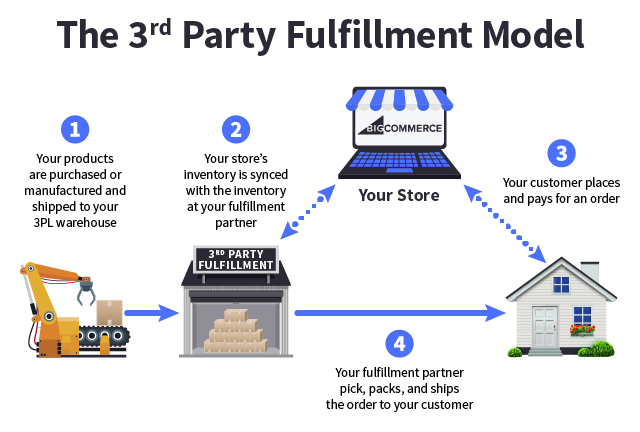 Advantages:
no need to worry about shipping, storage;
you can work remotely;
most companies have automatic order processing via API;
fulfillment operators have favorable rates for delivery by postal services.
Disadvatages:
fixed monthly fee, if there are no orders, you will still be charged according to the tariff;
it is difficult to control the quality of packaging.
Where can I find Fulfillment operators? I think you've heard of some of them, like Fulfillment by Amazon (FBA). Other companies: iqsklad.eu, Level Up, fulfillment.by courier.eu (delivery within the EU), www.swissmailsolutions.com (Sweden), on-tm.ru, fulex.pro, fastfillment.ru (delivery in Russia), www.chinadivision.com (delivery from China to other regions).
You can find suppliers through Google, marketplaces (Prom, Alibaba) or negotiate with local manufacturers.
Dropshipping
The model is somewhat similar to affiliate marketing. You find a company, promote products, and get a commission on each sale. Communication with the customer, order processing, delivery – all this is taken over by the operator.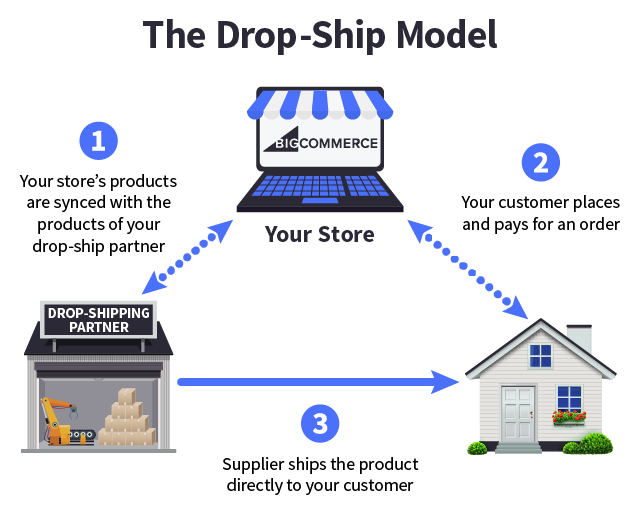 But there are differences. You work through your online store, which is importan t-you promote your own brand. Usually, when placing an order, the data is transmitted via the API and processed automatically. Although small firms use manual order placement.
Advantages:
you can work remotely, you are not engaged in storage, packaging, delivery;
most companies do not have a monthly subscription or order volume obligations – you register and receive a percentage of each sale;
you can collaborate with several companies to expand the store's product range.
Disadvantages:
the choice of products from operators is limited, prices are usually inflated;
there are often strict rules for sellers.
Where can I find a supplier? Through Google search, marketplaces, such as AliExpress (with delivery from China), eBay, Amazon, Prom. Several large companies: bigbuy.eu (delivery in Europe, including non-EU), www.postavshhiki.ru (directory of companies for Russia), www.spocket.co, SaleHoo, www.oberlo.com (EU, USA), National Dropshippers, Wholesale2B (США).
How to sell
The logical solution is to create an online store. It is possible through most online constructors, such as Wix, Tilda. For dropshippers, the specialized Shopify platform offers cool conditions. Here payment systems are integrated, reliable dropshipping companies are connected (the catalog of suppliers is huge).
An alternative option is to install the engine on a rented hosting. Convenient and flexible CMS: PrestaShop, Magento, Opencart, Joomla. The most popular plugin for WordPress – WooCommerce, allows you to turn a blog into a sales platform in a few clicks.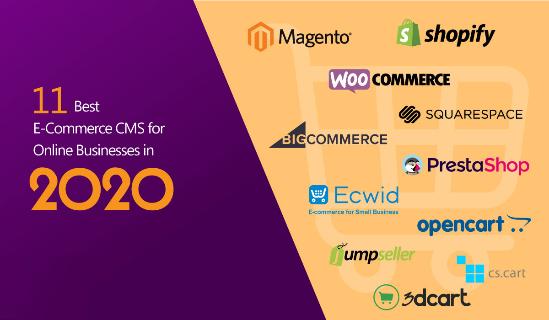 You can earn money not only on the site. Here are some ideas for promoting an online store and selling without a website:
advertising sites, for example OLX, eBay;
Marketplaces: AliExpress, Amazon, Wildberries, Prom;
groups in social networks.
Freelance
An easy way to earn money online for a beginner. What does freelancing mean? Free and lance. This is a self-employed person who provides various services for a fee on the Internet. Popular destinations:
Copywriter – writing information and advertising texts, product descriptions, preparing news, press releases, improving the uniqueness of existing articles, translation, editing;
Web development – development and improvement of websites, web applications, and online services. Usually, complex portals are ordered from scratch, you need knowledge of the HTML, CSS, and Java languages. Making a lot of money by creating websites with the help of designers will not work, although…;
Programming – development of software for PCs and servers, mobile applications, and online services;
Design and creative – processing of photos, from simple application of filters to retouching and photomontage, making collages, animation, creating illustrations, logos, icons;
Presentations – preparation of presentations in PDF and PowerPoint, creation of reports, booklets;
Video editing, post – production-freelancers are involved in editing wedding videos, music videos, corporate videos, even when editing full-length films;
Architecture – interior design development, apartment redevelopment, design of buildings, landscape, public spaces.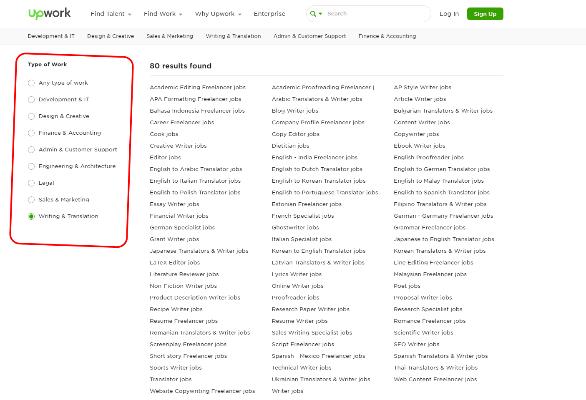 Popular specialties are not limited to this list. For example, you need accountants, personal financiers, lawyers, marketers, SEO specialists. At the same time, there is work for everyone. Simple tasks for novice freelancers. You can study video or photo editing and take simple projects as you learn. Naturally, the level of professionalism depends on the payment.
And specialization on the level of earnings, contrary to popular myths, does not affect so much. For example, that simple photo processing, that simple description in an online store are paid from 5-8 dollars per hour in Tier 1 countries or from 1-2 $ per hour in Tier 2 countries.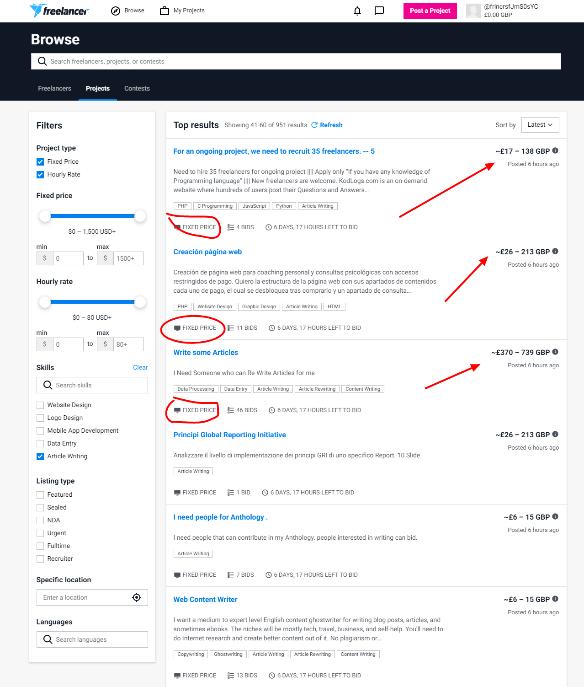 Freelancers, experts in their specialty earn $100-200 per hour and above. This is the rate of both programmers and web developers, as well as copywriters and architects. The coolest freelancers get from 10 000 per project, the income can exceed 200 thousand dollars a year.
Advantages of freelancing:
you do not need additional knowledge, for example, if you wrote well in school or did well in writing term papers – you can already qualify for a good copywriter's rate. If you know how to use Photoshop or draw beautifully, you can earn money by processing photos and creating illustrations;
no investment – register on the freelance exchange and leave a request (it's free);
you can start working and earn money from the first day.
You can search for customers yourself through social networks or send an e-mail with an offer to various companies. There are special services for job search:
social nerworks Linkedin;
copyright exchanges: iWriter, Text.ru, Textbroker, Zerys;
copyright exchanges: fiverr, upwork, freelancer.com.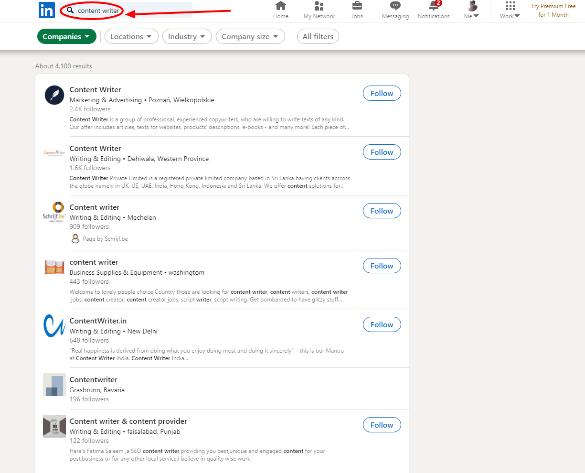 Affiliate Marketing
Participation in partner programs is an opportunity to earn money by promoting other people's products or services. First, you choose the company that you will advertise. Then you tell your blog readers about it, in social networks, via YouTube or on forums, and attach an affiliate link that contains the unique ID of your affiliate account. When someone clicks on the link and makes an order, the advertiser company will transfer the commission to you.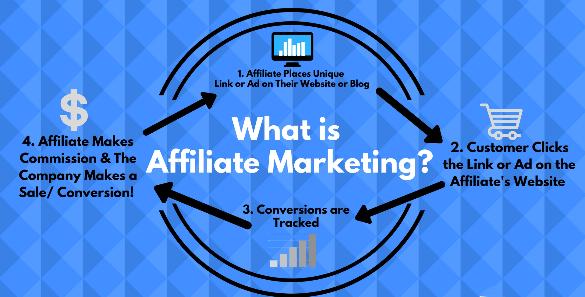 We will not go into why this format is profitable for companies (very profitable). I will tell you why you should become a partner and start earning money on affiliate programs:
easy to earn to make a profit, you do not need to be able to program, be a marketer or write cool texts. You can simply post a link in a social network and wait for your friends to click through;
to get $100, some affiliate programs will only have one client;
no investments and obligations – partner programs do not set requirements for the number of customers, even one order will be paid, registration is free;
the maximum income is not limited, you can earn both $10 and $10,000 per month.
Naturally, the amount of income depends on the activity. If you leave a link in your profile and wait – it is unlikely that you will earn a lot. The greater the audience reach, the higher the profit. For example, bloggers who have collected more than 100 thousand visitors receive six-figure sums per year.
What do affiliate programs pay for and how much
Affiliate programs practice several payment models:
CPA (Cost per Action) – payment per action. For example, a user registers using a link, left a phone number in the feedback form, downloaded an application (this format is sometimes allocated separately – Cost Per Install or CPI), or a price list. The user does not need to spend money, it is easy to get the action, so the payment is small: from 5 to 50 cents for Tier 2 and 1-5 dollars for Tier 1;
CPL (Cost Per Lead) – payment for the lead. It means a completed order when buying a product, registration with a deposit deposit. Sometimes there is a CPT (Cost-per-Sale) or CPA (Cost Per Order) format – payment upon sale. It is more difficult to get a lead, but the payment is much higher: on average, $5-50 for Tier 2 and from $20 to $200 for Tier 1. In some areas, such as international marriage agencies, forex brokers and online casinos, the payout reaches up to $600;
RevShare – a lifetime percentage of income. The amount of the payment depends on the amount spent by the client.
Sometimes additional concepts are introduced in partner offers. SOI (Single Opt-In) – payment for one action: registration or the left application. DOU (Double Opt-In) – two actions, for example, creating an account and confirming an email, or registering and depositing a deposit.
How is the payment method better? There is no clear answer, it all depends on your strategy, vertical.
I'll give you an example. When advertising dating sites, including adult webcam sites, up to 30% of people who have seen the ad are registered. It is relatively easy to get a good income with the CPA payment model, even if the affiliate pays $0.5. From 1000 clicks, you can get up to 300 conversions or $150 with an advertising budget of only $30-50 (the average rate per click for TIER 2:3-5 cents). But a small percentage of visitors top up the account to pay for additional services, 10-20 people out of 1000 at an average rate of 5-7 dollars (for TIER 2). It is easy to calculate where you can earn more.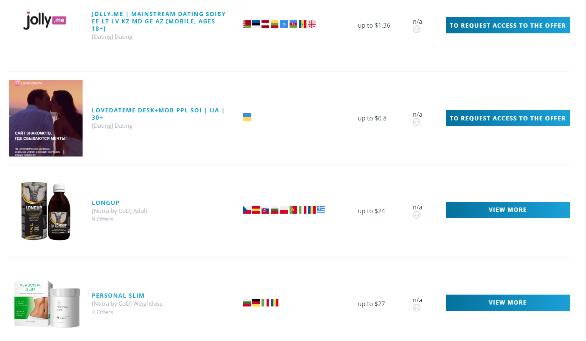 Online casinos often pay for the lead, and the amount can reach up to $150-200. It is not always easy to bring a client, but the lead will be counted, even if they deposit only 10-20 bucks to the account. Although if there are too few large customers, the affiliate program may not pay. Here comes the concept of KPI (yes, efficiency) – this is an additional condition. Often, affiliate programs require that at least 30% of the attracted users make a repeated deposit or spend a certain amount.
For beginners, RevShare with a lifetime payment seems the most attractive. But experienced arbitrageurs do not often choose this model of work. The reality is that not many attracted users become regular customers. For example, if you extrapolate this payment model to an online casino, then for most leads you will get only 1-2 dollars instead of 100. This method works well on forex, exchange offices, and freelance exchanges.
How to make money on affiliate programs
To become a partner, you need to find an offer of partner programs (offer), register and get an affiliate link with a unique code.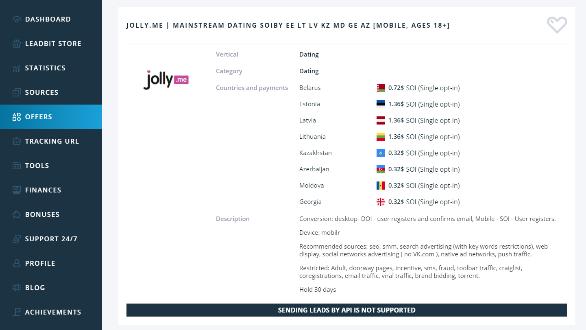 The affiliate link may look like this: leadbit/register/?refid=245. Where 245 is the referral number. Or so: leadbit/?a=jerry, where jerry is the partner's nickname. Sometimes links are hidden and shortened to the following format: goo.gl/kj7232. To do this, use special services: goo.gl, an extension for wordpress GoCodes.
Now the referral link can be published:
on your site, making reviews of various services or publishing discount coupons;
in your profile and social media groups;
on third-party forums.
It is not necessary that the topic of the article or discussion exactly corresponds to the promoted product. On a travel website, you can talk about a handy backpack, PowerBank, canteen, or action camera. In the online lesson about make-up, add links to cosmetics or brushes.
Placing links in a blog or on forums does not always produce results. To earn more, you have to publish all the new articles. Alternatively, you can promote your affiliate programs through paid ads in Google Ads, Facebook Ads, or other advertising exchanges.
Promotion of affiliate programs through paid advertising is traffic arbitrage: you buy traffic (visitors) cheaper by showing them ads, and redirect them to affiliate links, selling more expensive.
In principle, there is nothing complicated here:
register on the advertising exchange;
in the field where you need to specify the address of the advertised page, enter the affiliate link;
upload creatives: banners, videos, animations;
choose other settings: time, when to show, region, age, device.
Then you run the ad. Naturally, it is paid, from tenths of a cent to a few dollars per click (PPC) or per 1000 impressions (PPV). The most expensive is search traffic and contextual advertising from major search networks (Google, Yandex, Bing, Yahoo). More accessible advertising through pop-ups (Popander, Clickander), teasers, targeted advertising. List of the best advertising exchanges here.
Please note! Traffic arbitration is not a synonym for affiliate marketing, but one of its variants. It involves the promotion of affiliate programs only through paid advertising.
The main difficulty arises when preparing creatives (promotional materials) and setting up targeting (target audience). Here help SPY-serveces, with which you can spy on your competitors work ads and see what audience they are aimed at.
During arbitration, you can send traffic (visitors) directly to the partner program website or a specially created landing page. Users can be shown different ad formats: banners, pop-ups, ads in social networks, apps, video ads in YouTube, search ads that appear as one of the results on the search results page.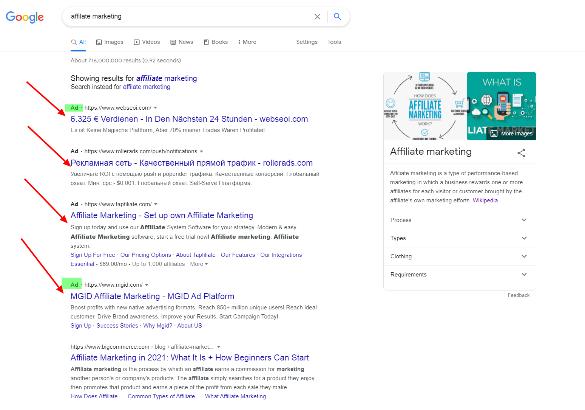 Features of traffic arbitration – a topic for a separate series of articles. You can read more here.
Now to the main thing: where can I find offers of partner programs? You can visit the websites of large companies. Amazon, AliExpress, and many branded online stores and online hypermarkets have an affiliate program. But it is more convenient to search through CPA networks, such as LeadBit. Benefits of working with us:
we offer tools for traffic analysis, ready-made creatives;
in one place, offers for different verticals, for different countries (GEO);
we carefully choose our partners and make sure that they pay for all leads;
round-the-clock support, assistance to novice arbitrageurs.
You can find offers in the You can find offers in the "Offers" section in your personal account after registering on the site «Offers» section in your personal account after registering on the site.
Website promotion and group promotion
This option is unlikely to suit a beginner. But if you are familiar with the principles of marketing or you have already worked as a content maker for some time, you will probably be able to cope with the task. The direction is promising: there are not so many good companies in the niche, high tariffs. Already at the start, it is easy to reach a permanent income of $1000. Specialists who are able to quickly achieve results (output in the TOP search engine or in the list of the most popular groups) – the fees are much higher.
This segment can be divided into several directions:
Website promotion
The main goal is to bring the site by keywords in the TOP search engine results (Google, Bing, Yandex, Yahoo). At least on the first page. The maximum task is for one of the first 3-5 positions.
To be engaged in SEO promotion, you need to be a marketer, copywriter, and webmaster at the same time. It is important to understand how search engine algorithms work (they are constantly updated), to know all the factors that affect the ranking of the site: the uniqueness of the content, the speed of page loading, the purity of the code (errors in the HTML code can lower the ranking). What matters is the reference weight and authority of the referenced sources.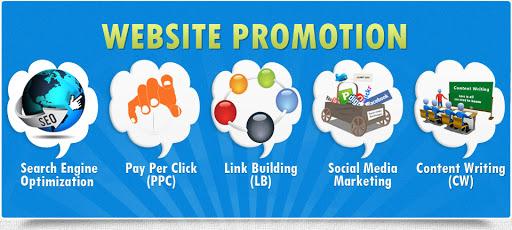 Website promotion is a task for months, so the payment is monthly. On average, for blogs and small sites: from $100 to $1000 per month. Additionally, the costs of advertising and purchasing content are laid down.
You can work with multiple sites at the same time. Therefore, good specialists earn from 5 to 10 thousand dollars a month.
Customers can be found through Linkedin, on freelance exchanges, or promote services through a blog.
Promotion of groups
There are two formats here:
promote your own groups, gather an audience of subscribers, and then accept applications for paid advertising or ads;
promotion of business groups for third-party customers.
When promoting communities in social networks, there are their own rules. But the basic principles: beautiful design of the group's header, thoughtful posts, targeted advertising. Significantly accelerate the promotion of mutual promotion with other communities, adding friends from your own profile. You can use paid cheat services: BossLike, LikeInsta, SMMlaba.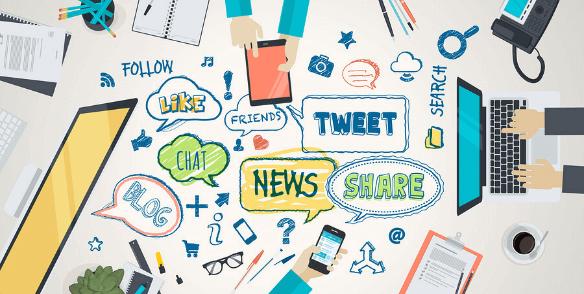 The promotion of groups still does not bring a lot of income, but successful specialists earn from $1000.
The most relevant promotion is in such networks: Facebook Instagram, TilTok, Telegram Messenger.
Facebook Instagram Account Trading
A simple format of work: register fake accounts, create the appearance of active use, sell. Fake accounts are needed by many arbitrageurs who run ads for gray affiliate programs: online casinos, bookmakers, dating sites. For example, Facebook has a high conversion rate for these verticals, but the service blocks unwanted ads along with the profile. For example, according to Facebook, only in the last two months of 2020, the system blocked 1.3 billion fake aсcounts.
New accounts are subject to strict verification. It is more convenient for an arbitrageur to buy an active profile that exists for at least 3-6 months (you need a lot of such profiles for each campaign).
The cost of fresh registrations with a completed profile is from 10-20 cents. Above all, completed profiles with a link to a separate e-mail older than 3 months are valued: from 5 to 50 dollars. If the «business Manager Facebook» is enabled, the price is up to $100.
You can sell accounts on special services or in traffic exchange stores, for example, cpa.rip/shops.
Become a blogger
For most people, blogging is a hobby, an opportunity to share their thoughts and hobbies. But even a small blog can turn into a source of income, and perhaps a large business that brings in more than $100,000 annually.
Statistics show that more than 77% of users read blogs, 79% of buyers look at reviews and reviews online. Bloggers have become agents of influence. on a par with the stars of sports and show business. This is the main resource that can be turned into a stable income. At the same time, it does not matter if the blog was created on the Blogger, LiveJournal, WordPress, Tumblr platform, or if the site was created using the type constructor Weebly, Wix.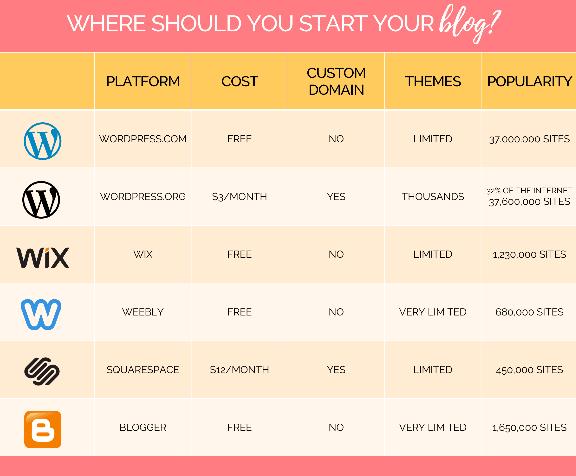 To be a blogger, you don't even have to create your own website. Popular YouTube, TikTok, and Twitch channels bring in thousands of dollars. stable income from popular Insta-bloggers and writers on Medium. Still, the presence of a separate site expands opportunities for development and earnings.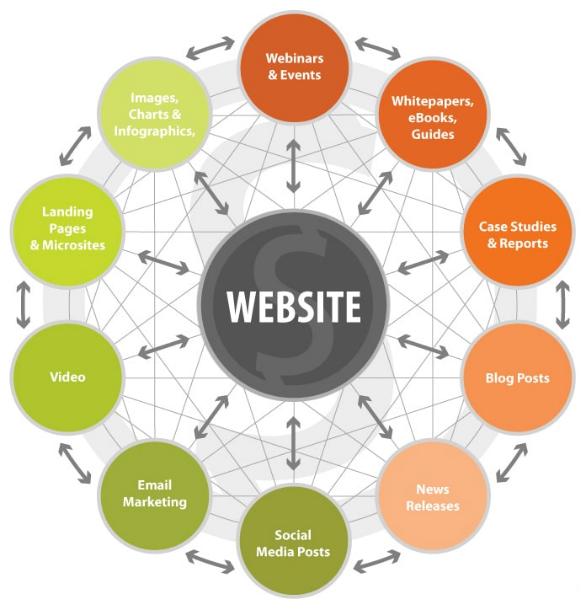 Ideas for earning money on a blog:
Coaching and consulting
You can use the blog to promote your own services by periodically publishing expert articles. There is demand for different niches. We need a coach for personal development, finance. Online lessons and training in make-up, web development, video editing, and 3D graphics are popular. Tutorials can be sold through your blog or on special services, such as Udemy.com.
You can find students without a blog on the services tutor.com, tutorme.com, cambly.com.
The level of earnings depends on your popularity. Novice coaches and consultants earn from $50-100. Experts – up to $10,000 per lesson.
Affiliate Marketing
About affiliate marketing, there is already a point a little higher. Here are some ideas for earning money on the blog:
product placement or hidden advertising – make educational videos, travel reviews, articles on finance and insert information about useful tools, such as gadgets for tourists, dishes, online services;
comparison reviews, for example «The 5 best hotels in Zanzibar» or «The TOP 3 bookmakers for betting on American football». Naturally, services with partner links;
direct promotion in the form of a review of an online partner resource or product.
Paid subscription and donations
Publish valuable content, such as video tutorials, financial market analysis, or sports match reviews, and open access to such content by subscription. With an audience of only 1,000 users, you can earn from $2,000.
An alternative option is to accept donations, offering sponsors additional features, such as the ability to connect to a private chat or access to download posted materials.
Advertising placement
Banner ads on a website or on a YouTube blog will bring in between $50 and $400 on a small blog. If you sell advertising space directly to advertisers, you can increase the fee by 2-3 times.
Sponsored content
Publish sponsored articles or videos, earning from $100 to $3-5 thousand per post. At the same time, it is not necessary to praise the sponsor. Most often, an objective review is required with an analysis of the advantages and disadvantages.
Create an online service
This can be: a news resource, a comparison site, an online movie theater, or an entertainment site. The idea is promising, but it is impossible to implement it independently. This task is for an entire team that has mastered web development, the basics of marketing, and design. And it requires investment.
A complete guide and more interesting ideas for earning money on the site can be found in this article.
Earning money on the sale of digital goods
Another easy way to quit an unloved offline job while maintaining a high standard of living. At the same time, you get complete freedom of creativity and are not tied to the place.
You can start without special skills and knowledge, while earning no less than in classic E-Commerce. But all the processes are simplified: no need to store the goods, no packaging and delivery. You don't have to communicate with the buyer. Everything is automated: from downloading to payment. You post digital content on your website or a special service and withdraw the earned money at a convenient time.
What you can sell:
photo: beautiful landscapes, pictures of the city, staged photos, popular images of food, reports from various festivals;
stock videos, cliparts, and animations for editing – short videos, such as from an autumn park, a busy street, or a shopping center;
music screensavers, loops, forest noise, road noise, laughter, nature sounds, and other audio materials that are used for editing;
templates, footages, projects for video editing, post-production. In demand for applications: Adobe Premiere, After Effect;
patterns, knitting patterns, and embroidery patterns are also digital goods that can be sold;
cliparts, illustrations, templates for photo editing, ready-made psd projects for Photoshop;
templates for Instagram, posters, and templates for printing, such as on T-shirts, cups.

Popular destinations on the digital goods marketplace
Digital goods also include e-books. This can be fiction or style guides. «How to write cool texts», «How to optimize personal finances and stop living in debt». Well-sold «Tips for the master», self-taught guitar lessons, books on crop production and psychology. There are no restrictions. Therefore, you do not have to be a cool novelist or science fiction writer, if you are well versed in something- there is every chance to write a bestseller.
Sale of websites and domain names
The scheme is simple. You create a website: a blog, an entertainment portal, or an online service. You fill it with content, promote it through paid advertising and SEO, and connect ads. When the audience gathers , you put it up for sale. Most exchanges have an auction format. The initial cost is calculated as the potential income for 2-3 years, the average level of return for the last 3-6 months is taken for calculation.
For example, if a site brings in $100 each month on Google ads and $200 on a paid subscription, the starting price starts at $24*300=$7200. At the auction, this figure can grow 2-3 times. It is better to buy up sites that allow you to increase your profit in the next two or three months without significant effort. For example, news portals, services, online cinemas.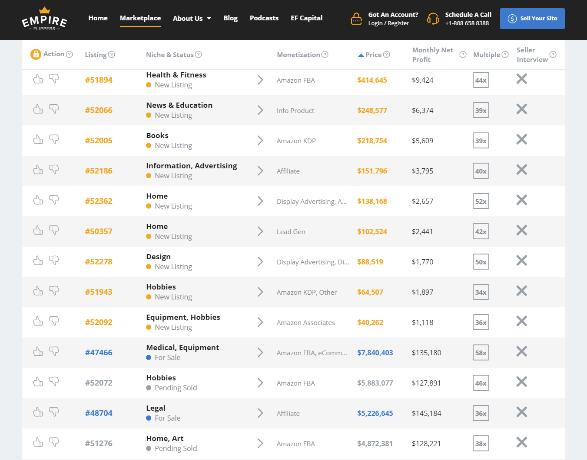 The method is suitable for webmasters who are able to generate ideas and create sites with a beautiful design, convenient functionality, but do not like routine farming promotion. You can sell it on the following exchanges: empireflippers.com, Telderi, flippa.com.
A similar way to earn money is by selling domains. You need to find beautiful domain names, register them (price from $0.99) and put them up for sale. Once upon a time, a cool domain was paid up to 40 million, now a beautiful URL is not so important and such amounts are no longer given. But it is really possible to get from $2,000 to $20,000 for a beautiful name (if you can find it). Here is one of the stories.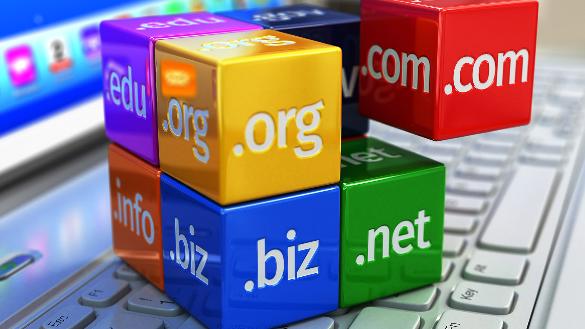 You can sell a domain at auctions: godaddy.com, brandbucket.com, sedo.com, namecheap.com, DoDork.com.
Where can I sell digital goods
Naturally, earnings depend on the quantity and quality of the published content. A huge role is played by the site where to place goods:
on your own blog. All profits are yours, without commission. Additionally, you will need an e-commerce plugin, for example WooCommerce;
photo stocks – first of all, this is Shutterstock, which employs about 60-70% of authors. You can sell photos, videos, audio screensavers, print templates, presets, and 3d models. Other services: Stock.Adobe, Depositphotos, Getty Images;
marketplaces and advertising sites: Walmart, eBay, Amazon, Themeforest, Lazada. You can sell digital books, postcards, software, music;
Apple iTunes Store, Google Play – suitable for selling books, music, software;
Gumroad – the site is focused on selling templates and plugins for sites, you can also sell psd files with site design, illustrations, etc.
Questionable ways to earn money
The last point – dubious methods of earning money on the Internet. Why am I writing about this? So that you get a complete guide and know in advance about the directions where it is easy to be left with nothing.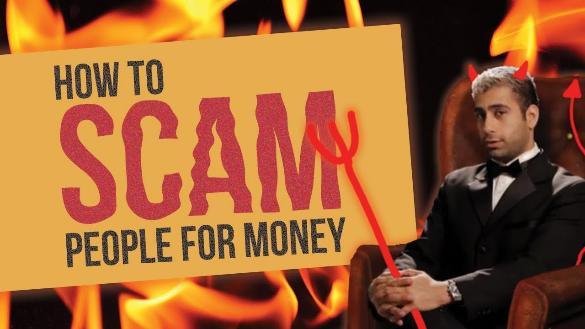 So, in our rating with the prefix anti:
Online-casino
This is №1 on the list of questionable methods, because with a 99.99…% chance it will deprive you of all your money. As a way to relax and unwind-maybe. But just do not earn, and do not forget about the game addiction.
Booklets: viewing ads, passing surveys
Booklets are the first thing that occurs when you enter the phrase «Earning money on the Internet» in the search bar. They seem to be a simple way to earn money: we watch ads and get rewarded for it. Or we take surveys online. In fact, to earn $1, you will have to view advertising banners and videos for several days. Worse, most of these services are fraudulent.
In the best case, you will simply make a cheat of views for the cunning marketers, remaining without a salary. As soon as you collect the amount for withdrawal, which takes up to a month, your account will be blocked. In the worst case scenario, along with advertising, you will pick up viruses or leak your card payment data to fraudsters.
Sports betting
It is possible to earn money with the help of sports betting. Purely theoretically, if you are a cool analyst and accurately predict the outcomes of sports matches. Even mathematically, the theory of probability is on the side of the bookmaker: if you managed to guess a series of 4-5 events, one unsuccessful bet will cancel out all efforts.
There are many private strategies that allow you to play plus. But this is not profitable for bookmakers. Successful betters are quickly blocked by small offices. Large firms limit the size of the maximum rate, allowing you to earn no more than $50-100 per month. At the same time, you deposit your money, and the risk of losing it does not disappear anywhere.
Poker
This is not an online casino, where the player's chances are no higher than in the lottery. But it is also not suitable for stable earnings. Yes, successful players win millions of dollars at major tournaments like PokerStars. But their winnings are the money that newcomers like you have lost. To succeed, it will take years of practice and, of course, a bit of luck.
If you are ready to devote your life to poker, it may bring success. If you are looking for a method of earning money that will work now-pass by.
Forex, cryptocurrency trading
Online trading of currencies and cryptocurrencies brings hundreds of thousands of dollars to successful traders. Big businessmen, owners of investment companies and hedge funds receive billions. Why did I put her on the questionable list?
Two reasons:
there are many dealing centers in the network – these are small kitchens that deceive novice traders with the help of manipulations. Although there are many honest brokers and it is easy to find them;
trading is a high-risk business. 100% of newbies lose money at first.
The method is questionable, because most likely you will lose money.
Tools that you may need when working on the Internet
Working online, you can not do without a good tool. In our case, these are software and applications.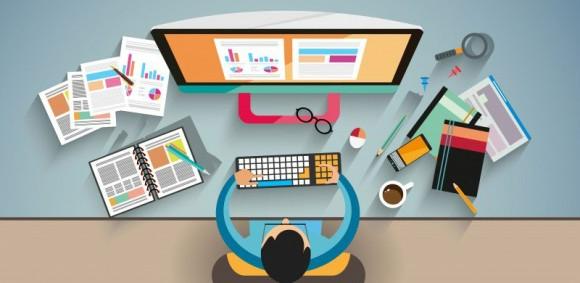 What you may need:
applications for office work: preparation of texts, presentations. The best among the paid ones: MS Office (all of us know Word and Excel). Among the free ones: WPS Office, online-servicesgoogle.com;
browser, security and stable operation are important here, a good list of additional plugins. Most reliable: Mozilla FireFox, Opera, good and popular Chrome;
a collaboration service. Excellent features offer: Google Docs, WPS Office, Only Office, Work Drive, MicroSoft 360;
file sharing: Google Drive, Dropbox, OneDrive, Attachedin, WeTransfer, WorkDrive;
working with vector graphics. Paid services: Corel Draw, Sketch, Adobe Illustrator CC. Free: Vectr, Inkscape, Gravit Designer:
photo editor: Photoshop, Photopea, Canva, Krita, Pixlr;
website builder: Wix, Tilda, WordPress, Google Sites, Adobe Dreamweaver, Muse;
work with advertising creatives. This is a large list of tools for preparing, searching, and testing advertising. More can be read here;
online wallets, services for accepting payments and buying various tools. To work with Russian-language services: WebMoney, Qiwi. For the English – speaking segment – In other regions – Skrill.
Frequently asked questions and myths instead of totals
1. What is the best way to earn money?
There is no better one. In this article, we have described the working ones: they do not require supernatural abilities and investments. These are earnings on a blog, sales via the Internet, affiliate marketing, sales of digital goods on photostocks, freelancing, consulting and coaching services. Most earn infobusinessmen who combine several methods (for example, blogging, consulting, coaching, sales on the site).
2. How much can you earn online?
There is no maximum limit. For example, the creator of the Amazon service, Jeff Bezos, and the founder of Facebook, Mark Zuckerberg, are among the wealthiest people on the planet, they have built a business on the Internet. Now to reality. According to statistics, bloggers who did not give up their idea, by the end of the first year earn from $5,000 to $9,000. Every year, the income increases by 2-3 times.
Freelancers in TIER 1 countries (USA, Canada, Germany, Australia, UK) earn from $1,000 to $5,000 per month. Similar income is also generated when new photos are regularly published on photostocks.
3. To work on the Internet, you need attachments?
Not obligatory. It is enough to have a desktop PC or laptop and Internet access from 1-2 mb/s. It is not necessary to buy software, there are free online services and freeware software with decent functionality. This is enough to become a freelancer, blogger, sell photos or footages on photo stocks, earn money from affiliate marketing, or start in E-Commerce.
If you create your own website, you will have to pay for hosting (from 1 to 10 dollars per month), wordpress plugins (from 3 to 50 dollars). Affiliate marketing through advertising networks (traffic arbitration) requires an advertising budget of at least $50-100. The larger the initial investment, the faster your online business will grow.
4. Is it possible to combine online work with the main one?
Yes, you can allocate as much as 6-8 hours a day, and a couple of hours a week. The more time you spend, the higher the return and income.