Affiliate marketing is a popular income method. Making decent money from home, all the while not having your own product and working with constantly dissatisfied customers, is the dream of many. This is possible if you help promote the products of other companies for a fee. How do you get started? What is worth knowing and how exactly does one enter this industry?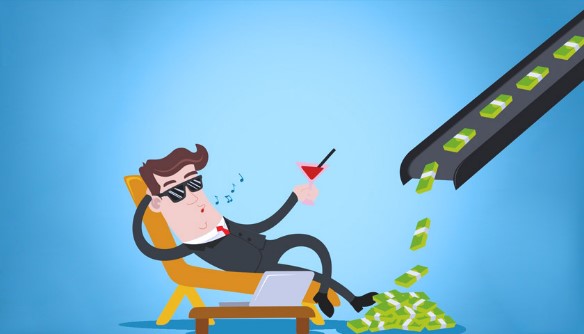 There are many articles and step-by-step instructions on how to make money off of affiliate marketing online. Most authors focus on the need to develop your own website or blog, which creates the impression that having a website is a must.
But website promotion is a difficult, long and expensive process. You need to be a good webmaster, designer, and generate quality content all at the same time. Whole teams work on awesome websites that attract tens of thousands of users and earn thousands of dollars in ad revenue. It takes months, sometimes years to get from the initial launch to the first paycheck. This is not always within the power of an ordinary person.
Ok, maybe it is, but you already need to be a cool expert – a one man army. You will have to make a titanic effort, wait until the site starts to make a profit. Is there any other way to become an affiliate marketer?
Affiliate marketing without your own website is possible and much easier. You are given access to any audience regardless of age, GEO or interests. There are hundreds of free platforms to promote on. How to work with them and how to get started?
Today we will tell you how to make money on affiliate marketing without a website. You will learn where to get traffic from, how to work with your audience, and other useful tips. Let's go!
What is Affiliate Marketing?
A little intro for the newbies. Affiliate marketing is one of the ways to promote goods and services. The company pays partners a fixed amount or a percentage of the profits made off the attracted client. Sometimes, this approach is even more profitable than advertising a product on your own: there's no need to pay a large marketing team, you can cover a wider audience, popularize your new brand without spending too much.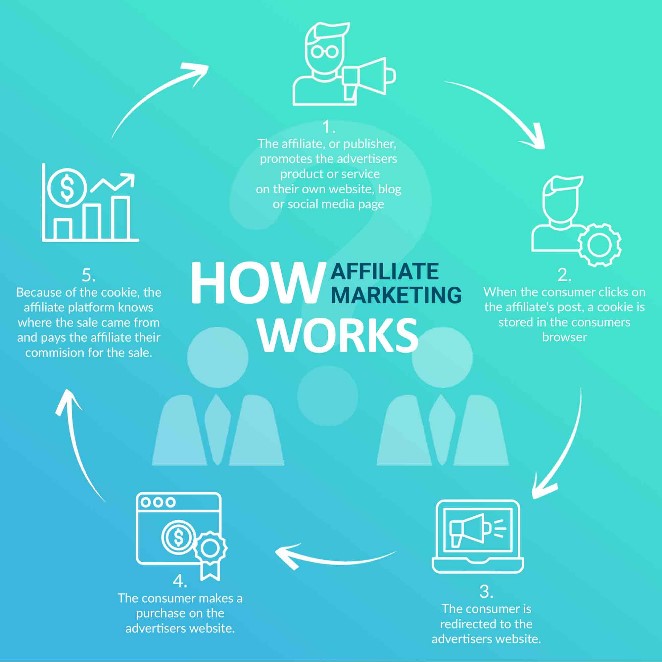 So what do the partners get out of affiliate marketing? They can earn money without having a product (or infoproduct) of their own. You just choose a niche you find interesting, promote it, attract customers and get paid for each one.
There's no need to set up production, deliver the goods, support the website technically, process complaints and returns. No risks. You can work from home just by promote other people's products and make a profit while doing it. You aren't tied to a specific region, you can earn money on promoting services in Europe, North America or Asia. No restrictions, and no cap on how much you can earn.
The volume of online commerce operations in the world exceeded 4 trillion dollars for retailers (in the B2B segment – up to 25 trillion). And the profit of E-Commerce companies is over $500 billion a year. Add to this the multi-billion turnover of online casinos, bookmaker offices, dating websites and other online services not directly related to trade. When it comes to affiliate marketing, your potential income depends exclusively on your desires, effort and invested resources. You can earn $1,000 a month or it could be $20,000.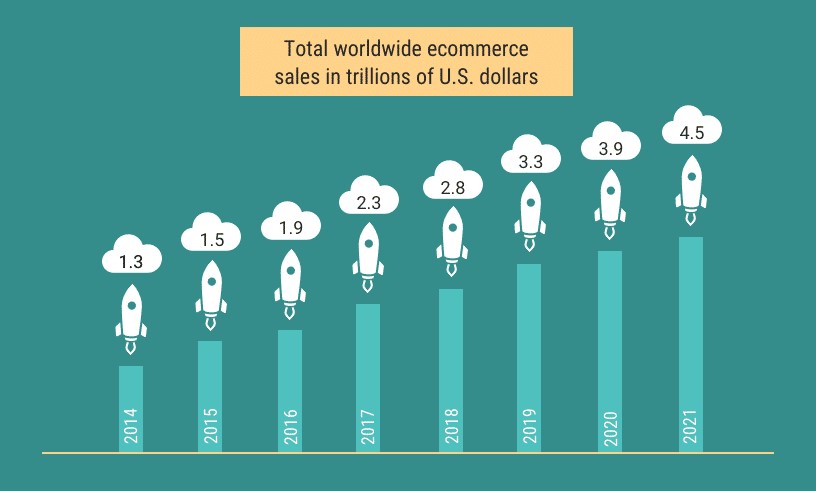 The best part – you can start making money without any financial investment. All you need to do is recommend the affiliate program's offer. How you go about doing it doesn't matter: purchase ad space, talk about it on social media or give a friend a piece of paper on which you've hand-written the affiliate's link.
Partner programs can be either affiliate or referral. What is the difference between them?
Technically, both count as affiliate marketing; many marketing specialists don't even separate these two variants. Still, it's better you understand the difference, it'll help you formulate your strategy and therefore your endgame profit. The short version is this: affiliate programs pay per attracted customer, while referral programs are a way to reward active users for recommending the service to other people.
Example. You registered on the referral program's website and invited another webmaster. For this, you get discounts, bonuses or actual money to your account – a small percentage of the system's earnings.
Many online services have such programs, starting from websites where people look for online jobs (freelance exchanges) to online stores and even "offline" companies. For example, banks that give a bonus for bringing a friend (this is what we call network marketing – you bring new clients to the company and it in turn gives you a percentage of the profit it made off the attracted client).
Even though some people manage to make a pretty penny on referral programs, they are more suitable for promoting specific services and require working with the audience. For example, if you launch a paid ad for a copyright exchange, you won't get a big response. Regular users don't really get the point of such an exchange. You can attract a potential freelancer if you talk about earnings online or online service features through your own blog, for example, or a social media group or forum thread.
Our goal is to make money whilst not having our own website. This article focuses on affiliate programs. This is a promotion method when companies pay partners for promoting their services or goods to the final client. The important thing is that you can start earning money within several hours, and you earn enough to afford paid ads and use it to further multiply your income.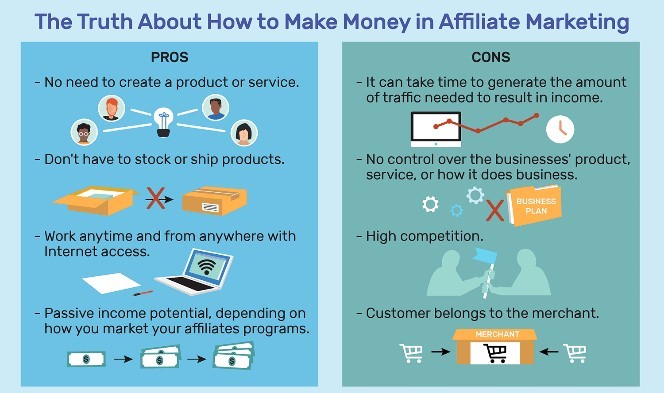 What affiliate programs pay for
impressions (CPM – Cost Per Mille) – payment for the fact that the user saw a banner. This option is almost never used. Typically, payment for impressions is too low to be worth it (less than the cost of advertising in ad networks) So, it will be suitable for bloggers;
clicks (CPC – Cost Per Click) – Transitions to the advertiser's website. Getting clicks isn't too difficult, but the payment isn't that high either. Another method that is more suitable for webmasters with their own website;
target action (Cost Per Action – CPA): registration, filling out a form with contact info, downloads. Payment ranges from a couple cents to $2-3;
lead (CPL – Cost Per Lead): making a deposit on the service's account, buying a product. Technically, this is just CPA, but for convenience's sake experts identify it as a separate group. This is the most lucrative model, some programs pay 200 or even 500 dollars for a useful effect. But getting a lead is more difficult;
RevShare – the company permanently provides the partner with a percentage of the profit made of the attracted client.
Which option to choose? For affiliate marketing, CPM and CPC isn't all that relevant: the payment often doesn't even compensate ad costs. These options are suitable only for website owners or people with already popular groups.
So, that leaves us with 3 options: CPA, CPL and RevShare. Here the life-long percentage of profits appears to be the best choice. But it's not that cut and dry. For example, online casinos pay $100 for a new gambler even if they made a deposit of only $20-30. The RevShare option would provide you with 3, 5 or at best 10 dollars. Although in some niches, that little percentage of sales can turn into a nice passive income, for example, if you attract a talented designer, a copywriter on the Freelance Exchange, or a large businessman to a bank.
When it comes to dating the best format is CPA. The $2-3 dollars you get per user registration can easily become $2,000-3,000 given how simple it is to attract users.
Affiliate marketing without a website: where do you start?
Frankly, this topic deserves its own article and we definitely will provide on in our blog later on. There are many subtleties, the knowledge of which will help to attract a big audience and increase profits (for a beginner – to earn anything at all). Here I will state the main points, how to start making money on affiliate marketing. And of course, tips for each specific stage: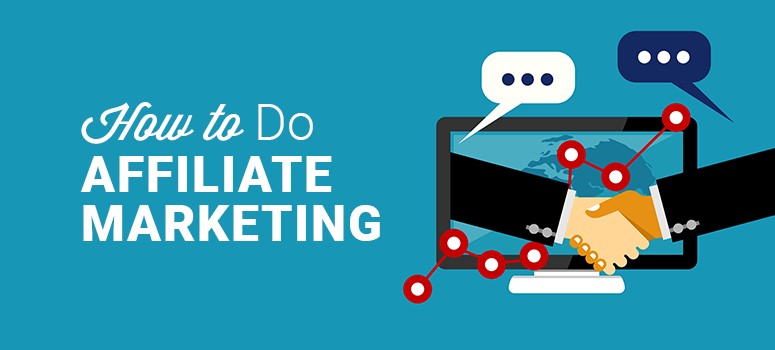 Choosing a vertical
Although you can work simultaneously with several niches, at the initial stage it is better to choose one priority area, study its subtleties. Each vertical requires  its own promotion strategy, different approaches to working with clients.
Popular verticals:
Commodities (e-Commerce). For most beginner partners, this segment seems the most promising as it's the most simple to wrap your head around. You promote goods: from toothpaste, perfume to air conditioners. Get a cut of the profits. For example, you can promote products from online marketplaces (Aliexpress, Amazon, Rakuten, Prom), work with online stores, like Walmart, Costco or with individual brands. In practice, the margin (the amount you get per sale) is only around 3-5%, while the competition is insane. This is a good option if you have your own blog or popular YouTube Channel.
Nutra. Beauty and health products: weight loss, anti-aging creams, potency enhancers, all kinds of dietary supplements. Although we technically promote goods, just like with the commodities, the way we do it is different. The payouts are different, the partner can get up to 90% of the cost, and sometimes even more – the affiliate program makes money since the client is forced to keep buying the product over and over. This is an excellent segment for promoting both through your site or through some other means.
Financial offers. Promotion of credit cards, quick loans, banking products, financial products website comparisons. This niche also includes Forex brokers, cryptocurrency exchanges, e-pay services, etc. This is a difficult niche to work in. It is important to correctly identify the product and the potential audience it might attract and inspire trust in. You'll have to research and test decisions a lot, but usually all efforts and investments pay off due to high payouts, for some services they can reach up to 500-600 bucks per lead.
Gambling and Betting. Promoting online casinos and bookmaker offices. One of the safest niches. Combines the simplicity of attracting customers and high payments. As a result – huge competition. If you're planning on becoming an affiliate marketer and buying traffic from exchanges, be prepared for a high price per click, for TIER1 countries it can reach up to 6-8 dollars (sometimes up to $ 20, but that's pure madness). Although the usual $2-3 is also pretty high. Another difficulty – many ad grids don't take kindly to promoting gambling offers. For example, an online casino ad won't pass Facebook Ads moderation, which is too bad since social media is an enormous platform with hundreds of millions of potential buyers. To bypass restrictions you need to put in a lot of effort, buy fake accounts, use cloaking tools.
Dating. Another "monetary" niche, which helps to earn relatively easy money without needing to have your own blog. The highest payouts are from white-hat dating websites that are for people looking for long-term partners (possibly, marriage). For example, websites that look for brides from Eastern Europe, India and South-East Asia for grooms from wealthy countries (Germany, USA, Australia, UK, Canada) – up to $200-300 per (male) client. But affiliate marketers make this biggest bank on one-night stand websites and adult-webcams (websites where girls get naked in front of a webcam). The payouts here are 5-10 cents for clients from TIER 2 countries and $2-3 for TIER 1. Despite the small payout size, it's relatively easy to attract thousands of users with minimal cost. dating offers have one of the highest conversion rates (up to 15-30%), and the endgame ROI for some affiliate marketers reaches 1000%.
Adult. Promoting pornsites. This is another niche with high conversion rates. But it's not always easy to earn big money here. This vertical is not only rejected by many traffic exchanges, but in many regions advertising pornsites is forbidden with punishments ranging from fees to imprisonment.
Choosing an affiliate program
To start making money you need to find an affiliate program offer, register and get the affiliate link. Many companies place an offer on their website. You can find in a separate section "Become a partner", often placed in the bottom section of their online store or corporate portal. Usually, these are referral programs and conditions do not imply much income for the partner.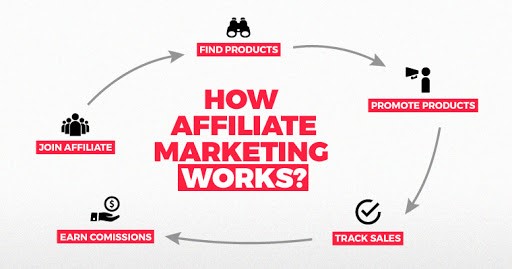 Lucrative offers are collected by CPA networks, for example, LeadBit. Why is it convenient to partner with us?
First, there are hundreds of offers in one place. No need to create dozens of accounts and switch between them. It is easy to compare the offers' terms and choose the most advantageous one.
Second, we carefully study all our affiliate programs and cooperate with only reliable companies. We monitor transition statistics and guarantee payment for each conversion. We also provide tools for analyzing your advertising campaigns.
Third, we provide ready-made promotional materials: banners, landing and pre-landing pages.
Formulating a promotion strategy
This is the most difficult stage. To interest buyers and sell the goods you need to:
А. Examine the needs of your potential customers, their desires and insecurities, study them inside and out.
B. Think over where your potential customers hang out and how they behave online.
C. Correctly present your product. This applies both to your method of communication as well as to the right way of presenting the product's benefits.
Thematic forums or social media groups can help you deal with point A. Gather the semantic kernel – keywords are needed when launching paid ads, and in the case of SEO promotion as well, they allow users to find your posts on forums or in social networks. You can choose keywords through paid services or for free using the Google ADS and Google Trends keyword scheduler.
To see examples of successful creatives and ad bundles marketing specialists use spy tools. These are websites that find creatives (ad banners, landing pages) and add them to their database. All you need to do to see an example is to enter a keyword in the targeting settings (age, GEO, sex).  Popular spy tools: AdSpy, BigSpy, AdEspresso, WhatRunsWhere, Adplexity, AdBeat, Publer, SEMRush.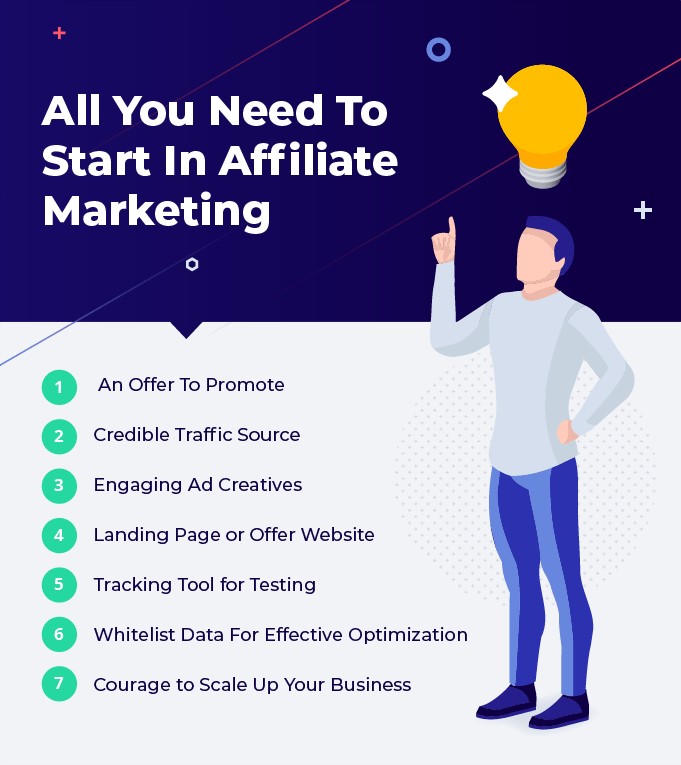 Different types of creatives work better for different verticals. For example, dating sites are best advertised through social media and pop-up windows (ClickUnder, PopUp). For gambling offers go for banners with redirects to landing and pre-landing pages (instead of directly to the offer's website). The same goes for nutra. Commodity offers can be advertised using contextual ads (banners on websites that cater and adapt to the interests of the user).
Preparing the content
Just like when promoting offers through your blog, one cannot do without content. But when engaging in affiliate marketing without a website, the format will be a bit different. Types of creatives:
banner – an ad that can be seen on many sites. Usually it contains a hyperlink, after clicking on which, the visitor is sent to a landing page or the offer's website;
landing page – a one-page website, that can be made in 5-10 minutes to tell the visitor about the product in detail. You don't need to promote your landing page(s) or get them to the top of search engine results. All the while, it helps you increase the conversion rate 2-3 times. In ad bundles landing pages come after banners or social media posts (and the affiliate link is placed on the landing page);
pre-landing page – like the landing page, consists of one or two pages, but differs in terms of content: contains success stories, interactive applications (for example, a wheel of fortune), etc.;
ClickUnder, PopUnder – a pop-up ad, which, unlike a banner, takes up the entire screen and to make it disappear, the user must close it manually;
text posts on social networks – to attract buyers you can't just write something random, you should resort to marketing techniques;
video for a video blog – this can be an online service review, unpacking of goods (drone, phone, toy, anything), game footage.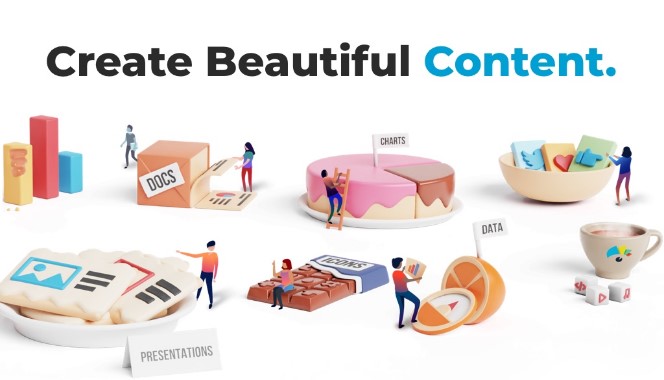 How to prepare a creative or a landing page design? You can check online marketing sites or base your creatives on those of your competitors that you've collected with the help of spy tools. But don't just copy them from top to bottom, edit them to fit your goals better. Use text formulas that sell: AIDA, PMHS, ACCA or the more complex QUEST, DIBABA. Detailed instructions on how to work with content are regularly published in LeadBit's digests. Check out our blog and you will find many more practical tips. More tools for preparing creatives can be found here.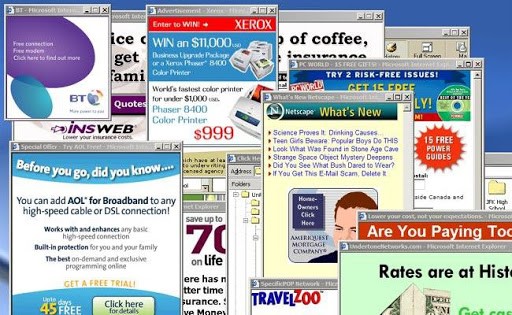 Where do I get traffic for affiliate marketing without having my own website
Now, the main course: where do you get traffic – users, that will purchase the product or service? There are paid and free ways to promote offers without the need for a website. But even if you don't invest money, you still have to pay… just with your time and effort. The content you display on third-party websites needs to be of high quality, otherwise your hard work won't pay off.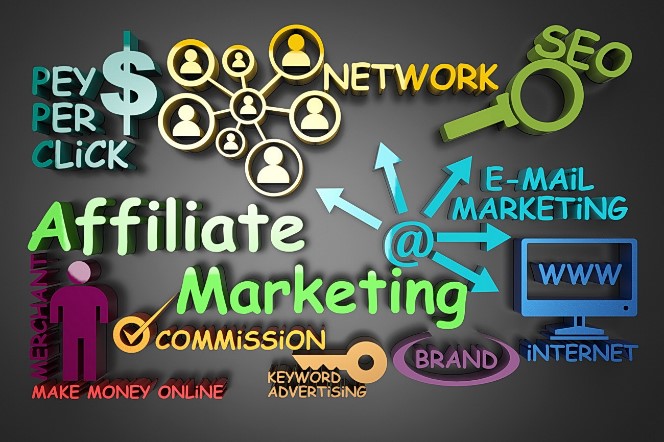 Free methods
Social media
Social media is a quick way to start making money through affiliate marketing. Social networks offer convenient tools for communicating with users: subscriptions, groups and communities, promotion through ads. But the main thing here is the multi million audience.
Although it is possible to create a group and place partner links there free of charge, the entire process will take a couple of minutes, promoting goods through social networks isn't that easy. Hundreds of other partners work here, and you'll need to compete with them: work on your reputation, post content daily. You should just spam the audience with your links right away, first you gather subscribers, build up your credibility.
Second, you're forced to play by the social media's rules. Getting your affiliate links removed and account blocked is common practice if you promote prohibited services. Despite all these difficulties, promoting offers through social networks is worth it and can bring good income.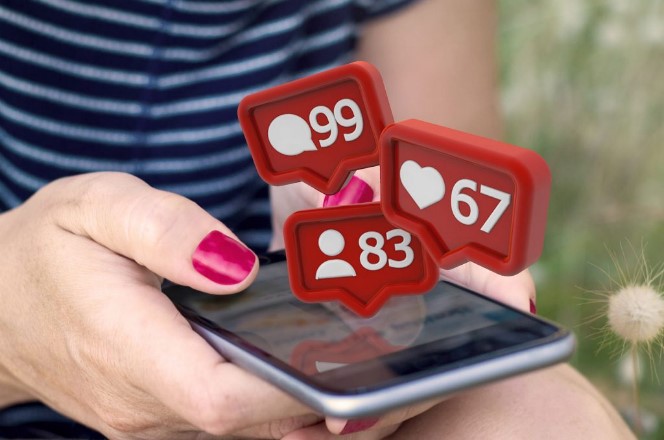 Popular social networks:
Facebook – more than three billion users, offers tools that help promote offers through groups;
Instagram – here your affiliate marketing will be successful if you already have a promoted account with lots of subscribers. Starting from scratch here is tough, you'll have to post 3-4 stories with epic photos daily.
Twitter – The second most popular social network (with about 400 million users), users are mostly solvent;
Vkontakte (VK) – this social network is suitable for promoting goods in the Russian-speaking segment of the Internet (Russia, Belarus, Kazakhstan) and occupies about 20% of the market here. For some reason there are also a lot of users from India and Turkey;
Pinterest – a social network where you can collect compilations of pictures and share them with others. You can slip the referral link in there and get customers without needing to worry about preparing posts or banners.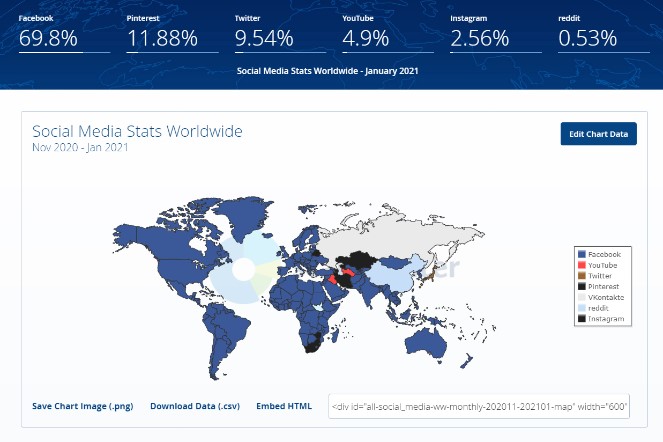 Video Hosting services
The first thing that comes to mind is YouTube with its billions of views and TikTok that's getting insanely popular very quickly. These aren't the only available platforms. Among the largest with one hundred million views per day:
Vimeo – has millions of videos and an enormous number of users in English-speaking countries. There are no ads like YouTube has, but you can promote an offer by posting links in the description;
Dailymotion – Youtube's peer and the third largest video hosting service, behind only YouTube and Vimeo;
Twitch.tv – a video hosting service for gamers with millions of online live broadcasts. Suitable for promoting gaming, gambling and betting offers.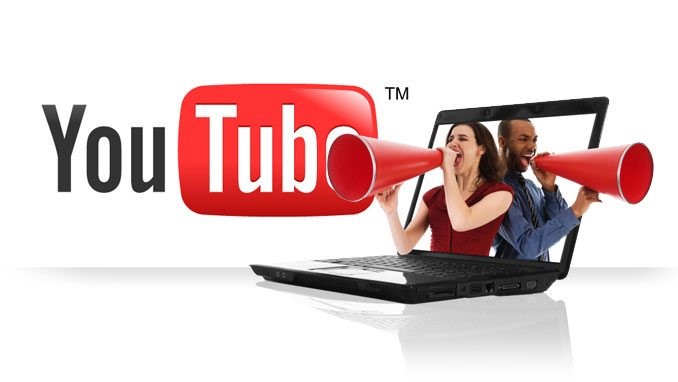 This method is relevant only if you know how to shoot cool videos and enjoy doing it. Because you'll have to do them by the dozens or even hundreds. Boring videos won't cut it, the competition here is fierce. But if you manage to build up a subscriber base, you can combine affiliate marketing and ad income. For example, on Youtube you can earn $2-15 per 1000 views.
Another point is to fit into the format of the site. For example, Twitch is solely a streaming platform – to attract an audience you need to be a good gamer. Then you can make good money on promoting online games. For the youth-filled TikTok it's important to know how to make short but entertaining videos. Vimeo's all about image quality. YouTube and DailyMotion are less demanding, unboxing videos (from Aliexpress, for example) will find a good response here. But low quality content won't result in good income.
Email ads
An ancient method of making money on affiliate marketing. Unfortunately, this method is relevant only if you already have a subscriber base. Outright spam to random addresses won't cut it – users won't hesitate to send such messages straight to the spam bin.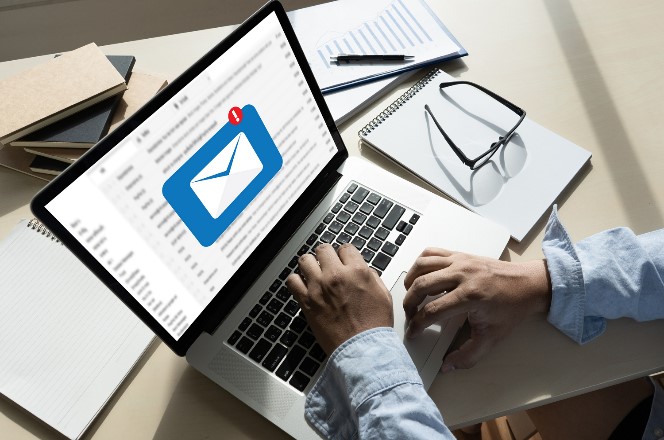 The method only works with a warmed up audience. That's why it's best used in conjunction with a blog or paid ads and landing pages. The emails should stand out and attract the user's attention. The 4U formula works great for headlines, same goes for AIDA and PMHS for text. Be sure to add graphics. To automate the mailing list, you can use online services such as GetResponse, Mailchimp.
An alternative method – send ads in instant messengers or SMS. The above mentioned principles all apply here: a thoroughly worked-through text and preliminary interaction with subscribers.
Recommendations on forums
Yes, they exist and can become a stable source of income. The strategy is simple: find a forum that's dedicated to the topic of the affiliate program, create an account and start chatting, answer the questions of other users, share quality content and slip in the affiliate link.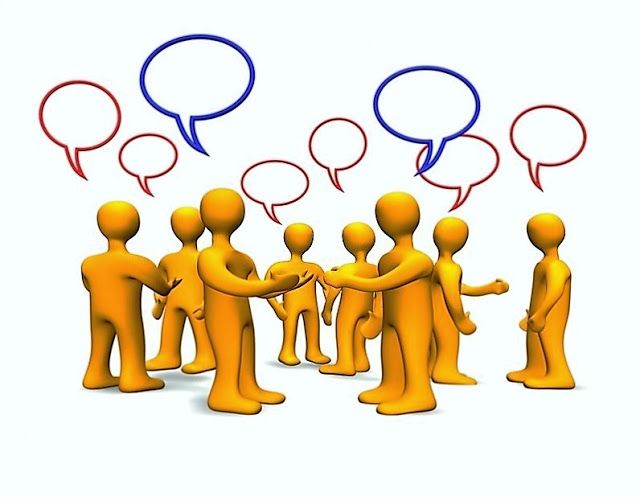 For example, if you are promoting a cashback card when paying online, you can register on online games forums (World of Tanks, Counter Strike) and unobtrusively mention a card that lets you get different "goodies". Dating offers convert well with the help of forum promotion. For example, you can chat a little on the thematic forum, and then offer to move to a dating site to get a little more intimate.
For forum promotion to work, you need to actually have useful things to say and have a good reputation. Outright spam won't bring any results and can even get you timed out or straight up banned.
Yes! Free methods of promotion allow you to make hundreds of dollars from home without any investments. But you will have to put in a lot of effort, no less than when promoting a website of your own. At the same time, several months can pass from the creation of a group or video blog before a stable income comes into play. If you ask me, free methods should be used in conjunction with paid ones.
Affiliate marketing through paid advertising – or how to make money on promoting offers
Affiliate marketing – just two words but so much for a beginner to unpack. But it only looks complicated. This is just one of the methods of affiliate marketing without your own website – with the help of paid ads. How does it work?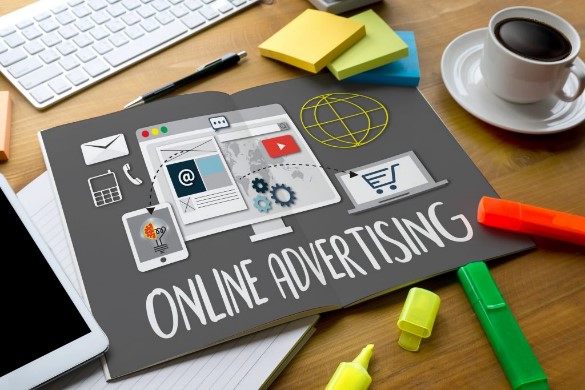 In strictly economic terms, affiliate marketing is a series of transactions: the mediator buys an asset or goods at a low price and immediately resells it on another market at a higher price. You might think that retailers that purchase goods from wholesale suppliers and sell them to clients at a higher price work according to this formula. But you'd be wrong. When it comes to affiliate marketing, all the different transactions occur near simultaneously. The affiliate already has a sales market and he is looking for an asset (in regular trade relations it's the other way around – you have an asset and you're looking for a buyer).
And promoting offers using paid ads works along similar lines. We have an affiliate program that is ready to pay for clients. We purchase traffic (website visitors) and immediately resell it to the affiliate program.
Unfortunately, you can't just sell traffic to the program like "that". We pay ad exchanges for the display of ad banners or transitions using our link. But we in turn get paid for target actions: when the user registers or places an order. According to statistics, out of a thousand users who clicked on the banner a hundred (best case scenario) or even just 10-20 of them will become the company's clients. That means that each ad campaign needs to be carefully planned out.
Where should you display ads? Technically, traffic comes from various sites where you placed your banners, teasers and pop-up windows. But there's no need for you to contact the owners of these resources. There are traffic exchanges that allow you to simultaneously show ads on hundreds of portals. The process is automated. All you need to do is prepare your creatives (banners, landing pages) in advance, and think through the targeting settings – on which sites and what time your ads will be displayed.
To increase the conversion rate, try testing different banners and combos. Don't forget to configure the targeting settings before launching your ad: ad display time, GEO (country, city), language, device type. Some networks take into account browsing history, user interests.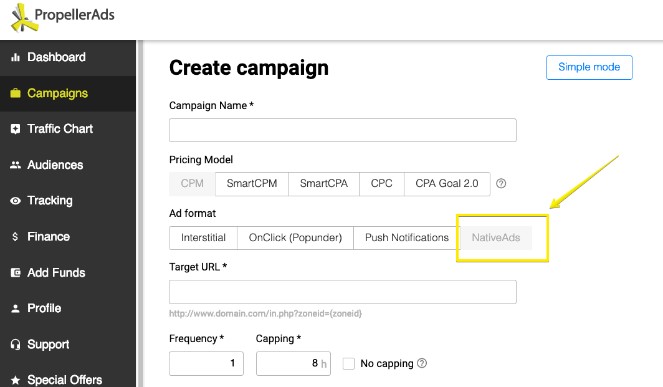 The affiliate marketing pattern:
register with an affiliate program
launch an ad campaign on a traffic exchange
redirect the users attracted through ads to the affiliate website
receive payments in the CPA-network's account.
The cost-per-click on exchanges isn't fixed and varies along with the demand. It works exactly like an eBay auction. Potential advertisers set their price (bid). The highest bidder will get his ad launched by specific keyword and targeting settings first. As soon as their budget drains, the ads of the next advertiser will be displayed.
Important! The cost of advertising is not the biggest bid, but rather the bid made by the second in line advertiser plus the bid increment (like with eBay auctions).
Hundreds of exchanges engage in selling ads. Here are the most popular ones:
Google Ads – Google's search engine ads (the first two-three results of the results paged marked "Ads") and contextual ads on thousands of websites;
Facebook Ads – native and targeted ads in Facebook and Instagram;
YAN (Yandex advertising network) – search engine and contextual advertising, is best suited to work with the CIS market, the Middle East or Eastern Europe;
Propeller Ads – a large network for launching native and mobile ads, push-notifications, PopUnder. Offers flexible targeting settings, suitable for different verticals: e-commerce, dating, finance, gaming, gambling. The conversion rate is about 2%.
Clickadu – a network for launching different ad formats, including ClickUnder and PopUnder. More than 2 billion daily displays, includes a blocking bypass tool, doesn't pay for VPN traffic.
MarketGid – one of the first native ad networks, shows users more than a billion ads daily. Quality traffic for any GEO.
The affiliate marketing dictionary – the main terms with which you need to familiarize yourself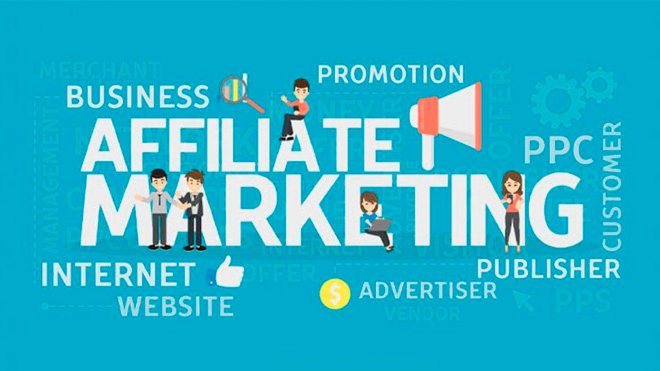 advertiser – a person or company that pay partners for the clients they attract;
partner or publisher – a person or company that helps to promote the product for subsequent payments;
lead – the target actions: registration, download of a file, purchase of a subscription, placement of an order;
affiliate (referral) link – a hyperlink that contains the partner's unique code. When a client clicks on it and performs the target action – the system registers the lead and send the affiliate their payment;
partner network (or CPA-network) – a company (for example, LeadBit), that collects advertiser offers in one place and provides its partners with access to them;
traffic – yes, this is a flow, except not of cars, but of potential visitors. When you "buy traffic" you pay for ads to attract users. Pay-per-word (PPW) or pay-per-click (PPC);
landing page – a one-page website that contains the ad offer. Don't confuse it with a full-fledged website or blog. The landing page doesn't need to be promoted for months and can be launched in 10-20 minutes;
vertical – a niche or marketing direction for example financial affiliate programs, dating websites, gembling (online casinos), nutra;
offer – the thing affiliate marketers promote. You can see them in the "offers" section in your personal LeadBit account;
conversion rate – shows the effectiveness of advertising. The percentage of users that performed the target action against the overall number of users that saw the ad or followed the link. Shown as a percentage. Sometimes the term is used as a synonym for "lead".
cloaking – substituting a creative: the ad exchange moderator sees one creative, while ordinary users see another;
affiliate marketing – earnings money on the difference in advertising costs on traffic exchanges and the rewards of an affiliate program.
creative – promotional (ad) materials: banners, landing pages, specially prepared posts for social networks and forums, push-notifications, email ads;
ROI (Return on Investment) – the ratio between the money invested in advertising and income. Shown as a percentage and is calculated according to the formula: profit (revenue – costs)/costs*100%.
Read LeadBet's review "Best free traffic sources for affiliate marketing".
Let's sum up
Instead of some sort of results let's answer some of the frequent questions that LeadBit tech support gets:
1. Can I engage in affiliate marketing without any financial investment?
Yes, there are several free methods: through social media communities, recommendations on forums or email newsletters. However, paid advertising will help you obtain much better results.
2. What is affiliate marketing and how do I make money off of it?
Affiliate marketing is the promotion of affiliate programs via paid ads. Basically, it's you purchasing cheap traffic from ad exchanges and resell it – redirect users that clicked on the banner to the promoted offer's website.
3. What vertical should I choose?
You can promote any affiliate programs without having your own website. If you need to quickly make a profit with minimal efforts – choose dating, gambling, betting or butra. They are best suited for affiliate marketing (this is not a fundamental truth, but rather a piece of advice based on the statistics gathered by the LeadBit CPA network).
4. How do I start making money if I don't have my own website?
It's not hard. You need to find an affiliate program and register with it, in your account find and copy the affiliate link (in the case of LeadBit, it's in the "offers" section) and post it on thematic forums, social media groups or add it to your ad banners if you're using paid advertising methods (We made a list of the best ad exchanges in this article).