The online commerce market is estimated at trillions of dollars and is growing rapidly, luring more and more customers to do their business online. This is a real birthday cake, and there's plenty for everyone to get a piece. You don't necessarily have to launch your own service or sell goods. You can try your hand at affiliate marketing or traffic arbitrage – get rewarded for promoting other people's products.
Everything looks simple enough: buy cheap traffic from exchanges, like Google or Facebook, and drive it to affiliate programs and get paid for leads. Ten years ago, even beginners managed to get thousands of dollars of revenue without much effort. Now, in the face of fierce competition, ever more complicated rules and a changing market, you need to be a supercomputer to make money. In the long run, even super-intuition and giant budgets won't save you.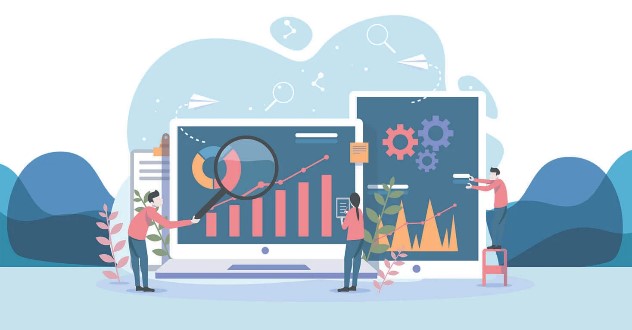 This does not mean that you need to abandon the idea. Affiliate marketing can bring in thousands, tens of thousands of dollars. Hundreds of online services have been developed for analysis, automation and intelligent traffic management have been created to assist the affiliate marketer. What are they? That's what we're here to talk about today. I'm your host, Julia Kozlova, and this is the list of the TOP 50 best services for affiliate marketing according to the Leadbit CPA network.
In lieu of a preface
The key to successful affiliate marketing is a carefully planned budget and market analysis. Yes, there's also luck and intuition. Sometimes using your experience you manage to correctly guess the mood of the target audience from the first try. But more often than not it looks more like this: you examine the cases of successful webmasters, repeat everything they did exactly and then don't get any return. The market is changing at a tremendous speed along with user preferences and requirements for creatives.
Test launches are a great way to get your feet wet. At best, they consume 25-30% of the budget. Sometimes – 50-70%. Even at this test stage you can get your account banned by the ad grid mainly large exchanges: Google Ads, Facebook Ads, YAN). Your forced to create new Facebook accounts and domains for landing and pre-landing pages.
And of course, more expenses, from $2-3 for a rotten account, that has existed only for a couple of months to $20-25 for warmed up ones. For a successful advertising campaign with a budget of a couple of thousand dollars, you need from 50 to 100 accounts. This all adds up to around an extra $1,000 of expenses or 25-25% of the budget.
Let's not forget about creatives. You can make them yourself, but if you're just starting out, it's better to order them from a freelancer. A low cost creative will take 5$. To effectively promote an offer you'll need a dozen of different ads: banners, PopUnders, pre-landing pages (with at least 3 unique creatives for each type, though there's never any guarantee that they'll work, sometimes you're forced to go through dozens of different templates).
I won't count every last aspect – everyone has a different budget and therefore, different expenses. The point is: 50-80% of the affiliate marketer's costs is not purchasing traffic and ads but the related expenses. If you lack intuition, you risk wasting the remaining 20%. Specialized services help restore the balance (a situation in which you spend 80% on buying the actual ads) . They are paid, initially you will have to invest no less than in all the other items of expenditure. But later on, they'll help you save money: on ads, accounts, domains.
Spy services for peeking on the working ads of your competitors, cloaking to slide past Facebook and Google moderation, trackers for automating traffic management, mailing programs… It's impossible to be a successful affiliate marketer without all these handy tools. Sure, you can get lucky. But without technology to back you up, affiliate marketing is no different from the lottery.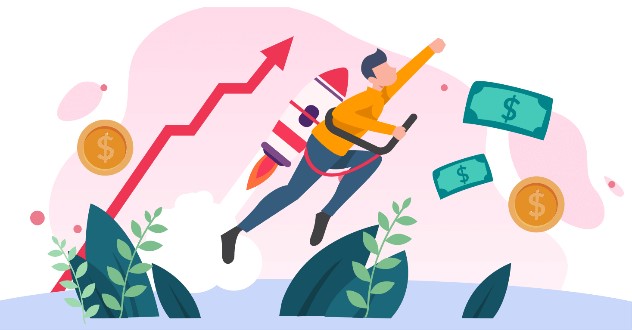 I am in favor of a reasonable reselling of traffic, that's why I've compiled a shortlist of must have tools for affiliate marketers. Let's get started!
TOP 50+ tools for affiliate marketing
The best online services for working with creatives
You don't need to use Photoshop to edit creatives. Slick pre-landing pages or banners can be created in a few clicks using online services. Among their advantages: they offer ready-made templates, a simple interface, easy to navigate even for a beginner, minimum technical requirements for your computer, you can work from a tablet or smartphone.
Popular online services for working with creatives:
PIXLR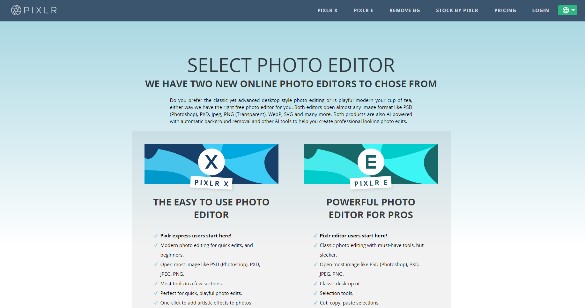 This is a web-based alternative to Photoshop. And drumroll… It's free! The application offers a wide range of tools, layer-by-layer editing, like PS. Supports most image extensions, including Photoshop (PSD, PXD), Jpeg, PNG, etc.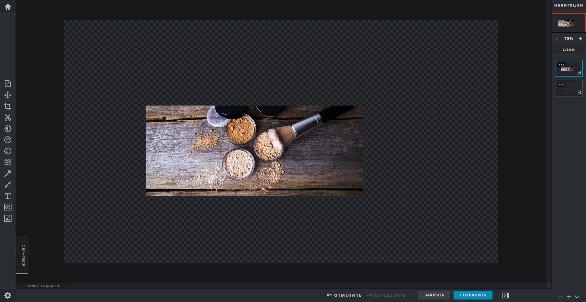 General information:
free app, there are paid plans without ads with a set of stickers, icons, decorative styles, templates: Premium for $4.99, Creative for $14.99 per month;
30 day free trial period of the PRO version;
two interface options: simplified PIXLR X, advanced PIXLR E.
IMGonline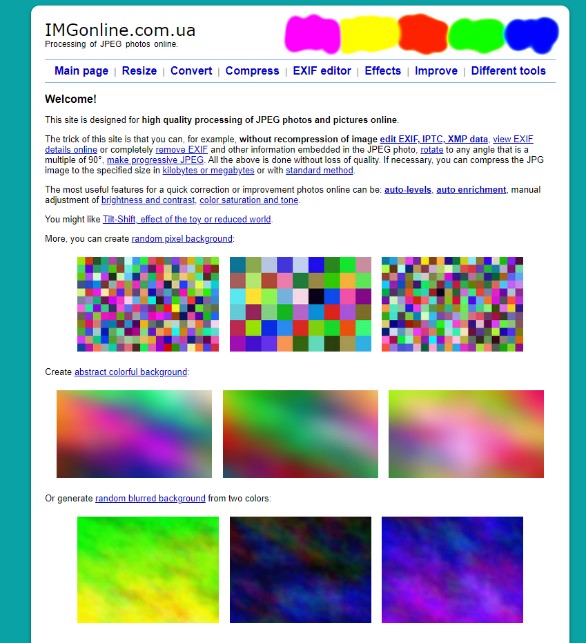 This isn't your typical photo editor, but rather a collection of individual plugins for working with images. But it includes everything you might need to design a creative in a few clicks. And you don't need to spend months studying the layout. The editor allows you to apply effects, turn a picture into an oil or watercolor painting, pixelate, create a Gif-animation, apply the bokeh or kaleidoscope effect and add text. There is an EXIF editor, a format converter, a compression tool and more – all for free.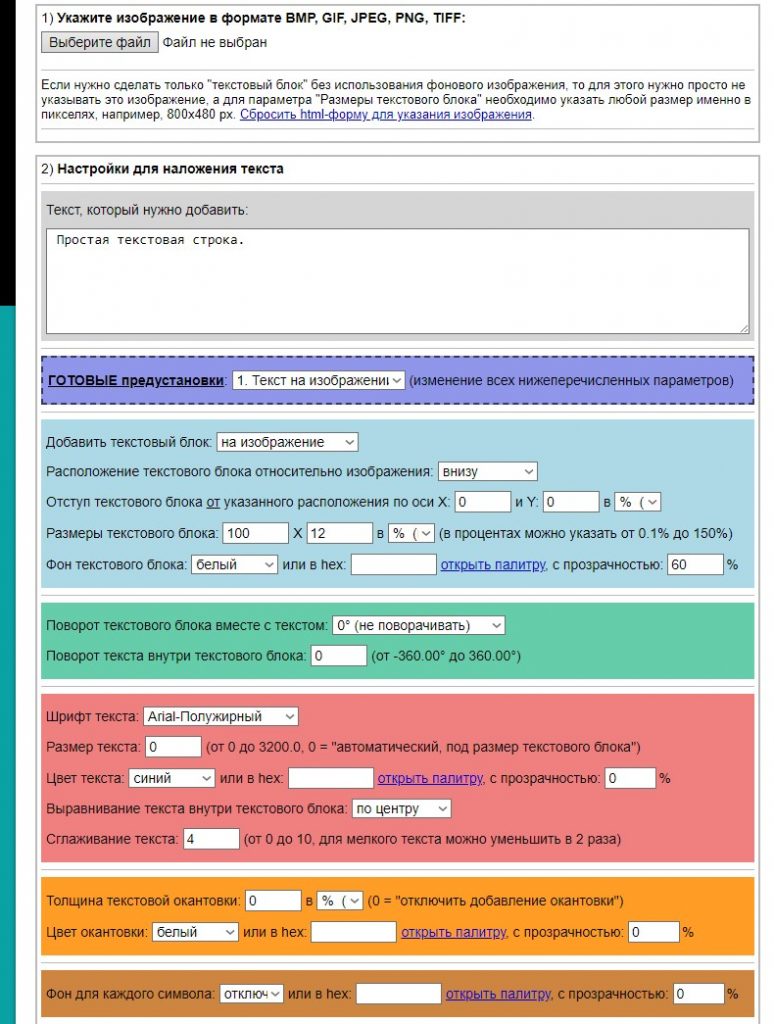 General information:
link – imgonline.com.ua;
No need to register or pay;
Main feature – each effect is available in a separate plugin.
Canva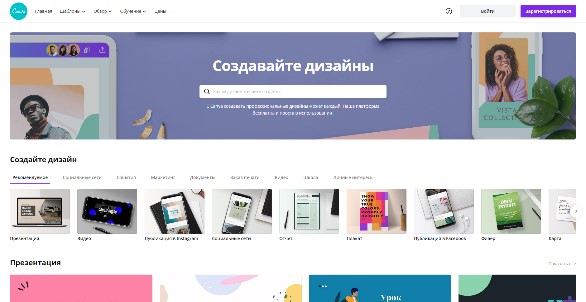 Another online service that an affiliate marketer should bear in mind. This is a whole station for generating and selling creatives in a few clicks. It gives you access to a database of millions of pictures, from photos to vector images, hundreds of thousands of ready-made templates for any occasion, from a business card calendar to a screensaver for a YouTube video. All of this is free, including 5GB of cloud storage. But there is an advanced paid version. The only layout is in Russian.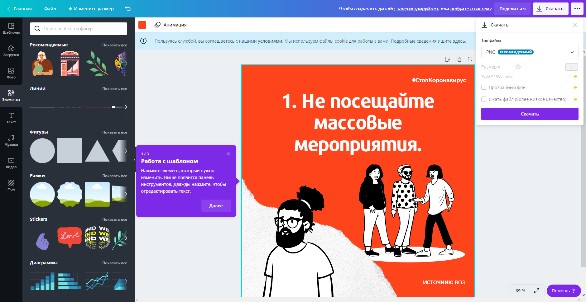 General information:
website – canva.com;
Plans: Free – Includes 250K templates, 100 types of designs, hundreds of thousands of photos and graphs, 5GB of cloud storage, collaboration. PRO for $11.99 per month, includes over 420 thousand templates, 75 million images, 100 GB of storage, you can create and download brand fonts, logos;
main feature – ready-made templates for banners, pictures for social networks, posters, postcards, collages, coupons.
The best cloud services for working with landing pages
Landing pages are an important link in the affiliate marketing chain. They help put the squeeze on users, talk in detail about the product. Creating landing pages has now become a simple task, no need to write code from scratch. Constructors allow you to assemble a beautiful funnel in a few minutes just by selecting and dragging blocks.
Convenient and inexpensive tools for creating and testing out landing pages:
WordPress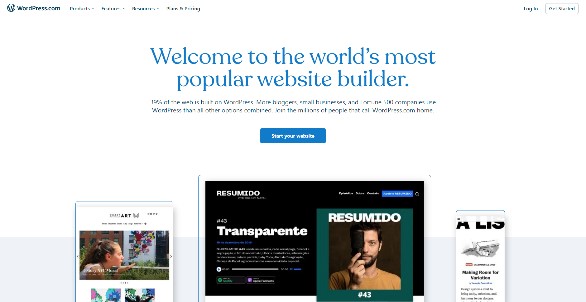 One of the best platforms for creating and managing websites. Around 40% of websites were created using this. is one of the first website builders (and the most popular in the world) that allows millions of people to create their blog without any programming knowledge, without the slightest idea about PHP, HTML, JS. A website (blog, landing page, and even a store) can be created in a few clicks. The service offers a complete package. Here you can buy hosting, domain, there's integration with social networks, analytics tools, trackers.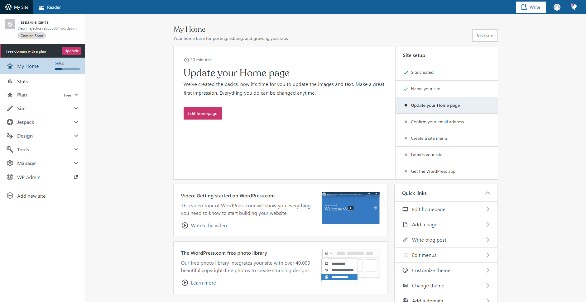 General information:
website: wordpress.com – a online constructor with hosting and domain name registration;
wordpress.org – here you can download a CMS (content management system) for free and install it on your server, and create an unlimited number of landing pages;
Free – a plan with basic features, free hosting up to 3 GB;
paid plans: Personal ~ $3,3, Premium ~ $6.6, Business ~ $20, eCommerce ~ $33;
advantages: an enormous selection of templates, plugins, widgets, technical stability, easy to use.
Tilda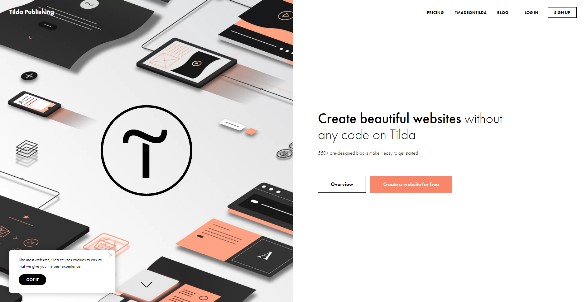 With Tilda, you can create a landing page or a multi-page online store in a couple of clicks. The constructor offers hundreds of ready-made templates, one-click integration with postal services, payment systems. There is a multi-landing function with site adaptation for different types of users, a built-in display timer.
The most noticeable advantage – all the necessary tools in one single web interface: block builder, image editor, A/B testing.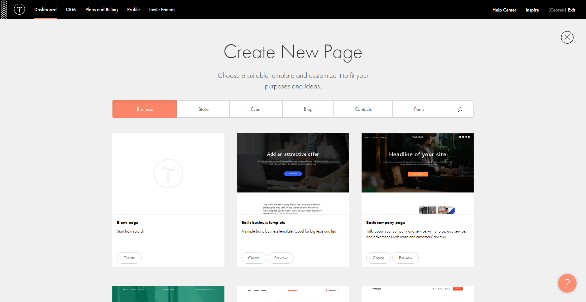 General information:
Link – tilda.cc;
you can create one landing page for free
other plans: Personal – $15, Business up to 5 sites – $25. Purchasing a yearly subscription will allow you to save 5 bucks each months;
Zero-block – an editor for professional designers with flexible interface and animation settings;
an A/B testing tool;
integration with online wallets: Yandex Checkout, CloudPayments, Robokassa, Yandex.Money, PayPal, Stripe, Alfa-Bank, Sberbank, Tinkoff, bePaid BY, LiqPay, 2Checkout, PayAnyWay;
you can synchronize requests with Telegram, Slack, mailbox, Google, Trello, CRM systems and third-party mailing services
you can easily connect Yandex Metrics, Google Analytics, Tag Manager counters;
disadvantage – you can run no more than five sites with separate domains under the Business plan.
WIX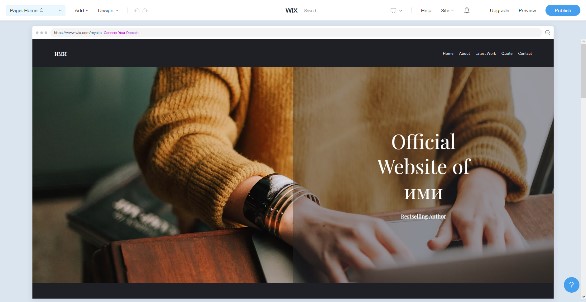 I could not ignore this service. It's a free builder with tons of ready-made templates and quick processing. There is no powerful analytics, A/B testing tools, one-click integration with mail. But there are many opportunities to be creative. An excellent choice for creating original pre-landing pages that lead to the offer's website and does not require a complex structure.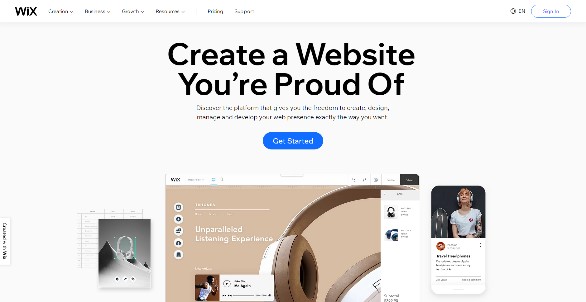 General information:
link – wix.com;
plans – free by default. You can switch to Premium for 4.5-12 euros or the Business package for 12.5-17.5 euros;
suitable for both simple landing pages and big online stores;
Open Graph support, corporate mail;
includes integration with Live Chat, Instagram, Google Analytics, YuMoney (Yandex Money).
Google Tools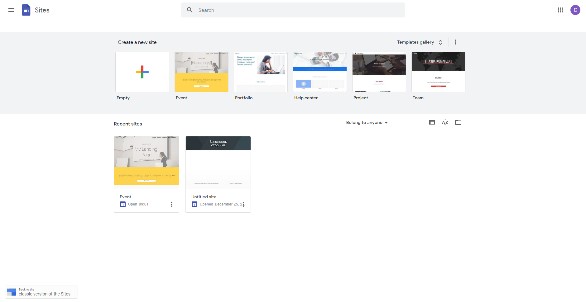 Almighty Google gives you the tools you need to create and test landing pages. Everything is freeware. This is a Google Sites tool. The constructor looks a bit dated visually. But this does not prevent you from creating slick modern landing pages, blogs, corporate portals, shops. In default mode, the domain will be in one of the service directories: sites.google.com/view/your_domain. You can attach your own domain name in a few clicks.
Naturally, fully integrated with all Google services, including analytics. Google Analytics, again for free, has A/B testing tools with detailed reports.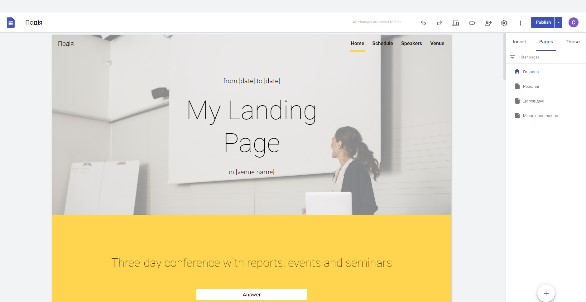 General information:
website – sites.google.com
free basic features, includes paid plans, but only corporate clients will need them for team management of major projects;
integration with Google services in a few clicks;
an intuitive interface, you can create a landing page in a few clicks;
simple domain binding (free);
a standard domain (sites.google.com/view/your_domain) suitable for pre-landing pages, gains the users' trust without you needing to invest heavily into it
analogue – zoho.com/sites, integrated with Google.
Bloxy

Another cloud service. This is more than a website builder. A whole studio where you can create, manage, analyze and promote a resource. Thanks to the well-thought-out interface, it is easy to make a landing page in a few clicks on a professional level. Includes готовые ready-made sets of designs, built-in tools for marketers, easy connection of payment systems, social networks, mail, SMS services, email newsletters.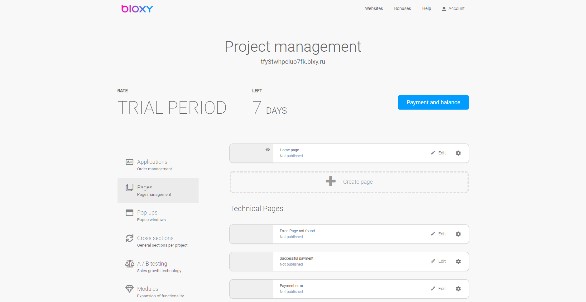 General information:
link – bloxy.ru;
2 monthly subscription plans: Lite for 690 rubles (around $9, suitable for webmasters), PRO for 1,490 rubles (around $20, for teams);
include a 7 day free trial period;
A/B testing, CRM;
multi-landing, sliders, a large selection of widgets;
one-click integration with third-party services: CRM (Bitrix, webhooks, amoCRM, retailCRM), mailing lists (UniSender, MailChimp, GetResponse, SendPulse), payment acceptance systems (RoboKassa, Yandex Kassa), search engines (Google, Yandex), Analytics (Google Analytics, Yandex Metrics, Roistat), mailboxes.
Kameleoon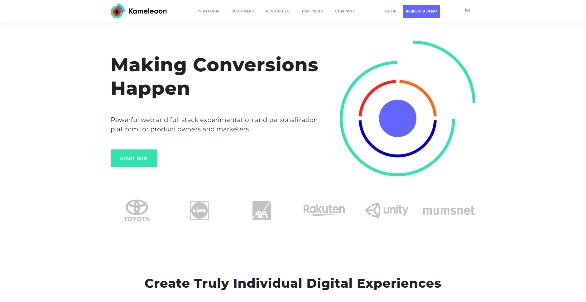 A universal system for affiliate marketers and other market specialists. Here you can create websites of any complexity, manage the interface, adapt content for different groups of visitors, and test it. Includes a built-in designer, you can create a landing page from scratch or modify creatives made in other tools. 40 parameter segmentation. You can change the color, image, replace it with another object in a few clicks. Built-in analytics and reports tool.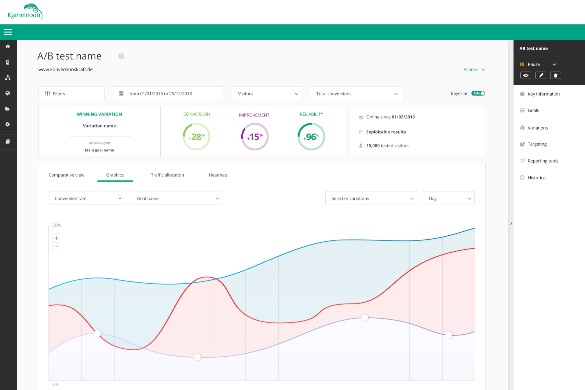 General information:
website – kameleoon.com;
plans are negotiated individually, includes a demo-version;
built-in website constructor;
analytics, A/B testing;
offers educational materials for marketing specialists.
TOP 5 tools for working with contextual ads
Contextual advertising among traffic sources in terms of the conversion rate can only be compared with search engines ads. But often novice webmasters after reading the successful stories of their colleagues, overestimate its effectiveness. Expectation doesn't always match reality. To get a stable cash flow, it is not enough just to set aside a budget and launch an advertising campaign.
You also have to study the creatives of your competitors, piece together the semantic core, and test it out. If you work with at least a dozen offers, it's easy to get confused in all of this. Tools for working with contextual ads are here to help. What can they do?
Different services have different instruments. But these are the most widespread:
analysis of competitors' campaigns, generation of reports on them;
selection and automatic updates of the semantic core;
analytics of your own campaigns;
compilation of information from several sources into one place;
placing bids, launching ads;
launching the same ads on several exchanges.
Naturally, most services are able to do all this without human intervention. You need to configure it once and monitor the resale of traffic from a single command center and sometimes make adjustments.
Aori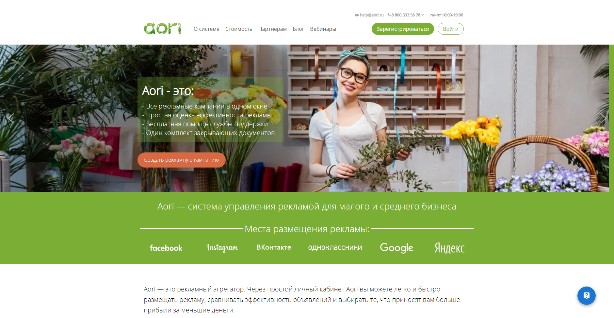 Maybe not the most powerful, BUT, a free cloud contextual management service for the Russian segment of the Internet: Yandex, VK, OK.RU, Mail.ru. You can connect contextual ads for Google and Facebook, but only in the paid PRO version. The service has an intuitive interface. Convenient analysis, traffic purchase management. Suitable for both a beginner and an experienced webmaster, or even a small company.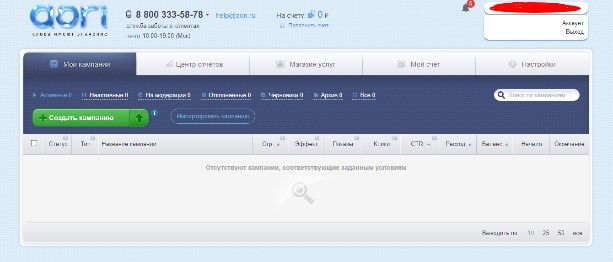 General information:
free of charge for working with Russian marketplace traffic exchanges, from 10 rubles per attracted user with Google Ads or Facebook Ads;
you can purchase paid services for launching and setting up campaigns;
one interface for all traffic exchanges;
a built-in parser, a tool for selecting keywords;
free access to the image library;
ad constructor with templates;
bid forecast.
eLama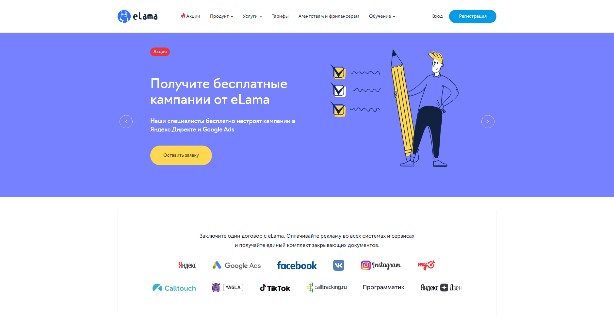 A free tool for automating and centralizing contextual ad management. Official Google Ads Partner. Offers good analytics (ad statistics, conversion rate), keyword generator. Integrated with Facebook Ads, Google Ads, TikTok Ads, VKontakte, myTarget, Calltouch, Calltracking.ru, Yagla, Yandex services (Direct, Maps, Navigator).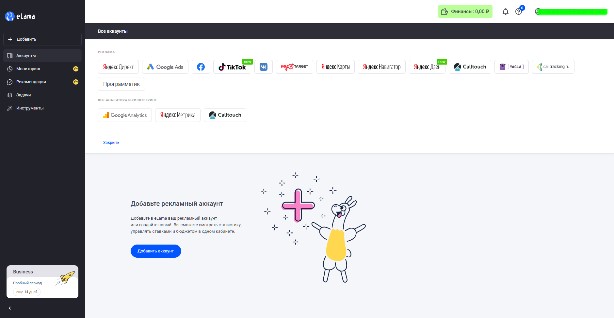 General information:
website: elama.ru;
free by default, includes up to 3 recommendations (the software finds errors and suggests how to fix them), UTM markup, import of leads from social networks, bid manager (free only for one campaign in Google or Yandex).
two paid plans: Optimal for 950 rubles (about 12-13 dollars) and Business for 5,000 rubles (about 67 dollars). More recommendations are available in a paid subscription and the number of campaigns is unlimited;
a 14 day free trial period for the Business plan;
you can use the Optimal plan for free when transferring at least 20,000 (~ $267) rubles per month from an eLama wallet to launch contextual ads;
distinguishing feature – a single eLama wallet for 12 contextual advertising exchanges;
you can connect profiles to manage contextual ads of other services.
SpyWords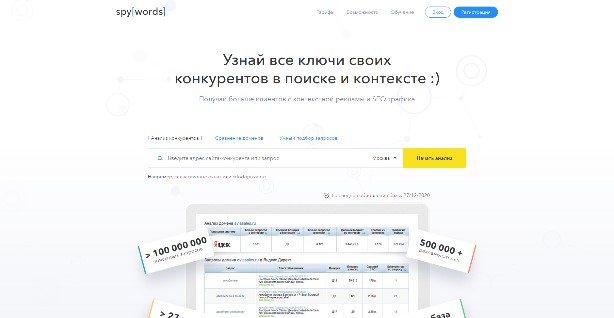 Suitable for detailed analysis of competitors' advertising campaigns. Here you can see a list of ad requests, find texts and banners, the most successful ads for a specific keyword. An interesting tool is Domain Battle, where you can compare the campaigns of several competitors and easily find the best approach. The service is paid, there is a free version with limited features.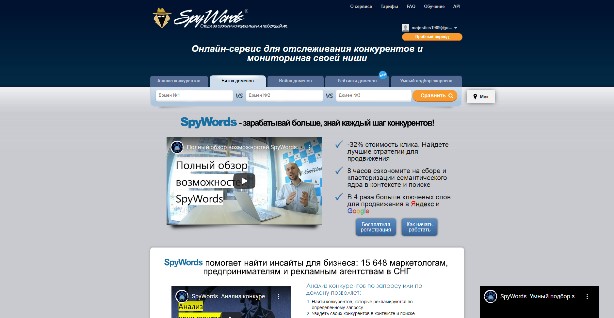 General information:
URL: SpyWords.ru;
flexible plans, you choose a set of tools yourself and pay only for what you use. The minimum price is about $31 per month;
after registering you get a one hour free trial period during which you can make up to 15 requests;
distinguishing feature – the Domain battle tool.
Rookee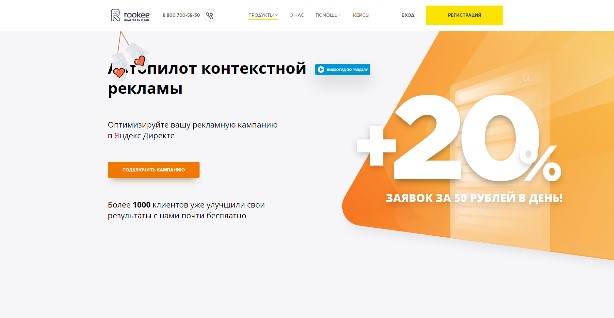 A contextual ad autopilot from Google, Yandex. Geared to promote offers in the Russian segment of the Internet, but is also suitable for Tier 1 countries. Rookee will help increase conversion rates and ROI. Allows you to automate up to 80% of routine tasks, freeing up a lot of time.
What can Rookee do? The most time-consuming tasks of the affiliate marketer: making sure the audience was chosen correctly, analyzing conversion by keywords, tracking bids, removing ineffective ones, selecting targeting settings, managing the budget.
Note! Rookee must first learn, adjust to your strategy. Therefore, the first month you will have to manage your campaigns manually. But every day the algorithm will become more independent and more productive.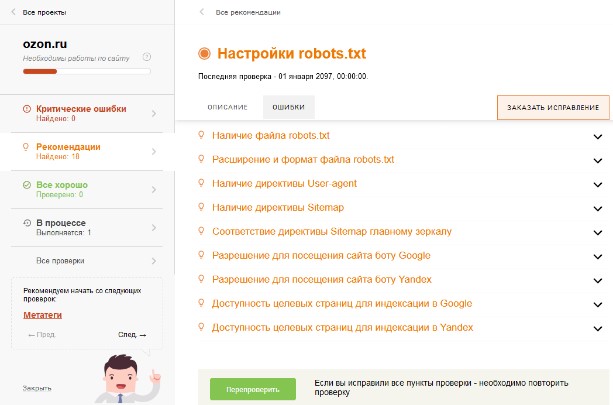 General information:
domain: rookee.ru;
prices – from 1,500 rubles (~$20) a month;
the autopilot doesn't control the budget, but only redistributes the allocated funds.
Marin Software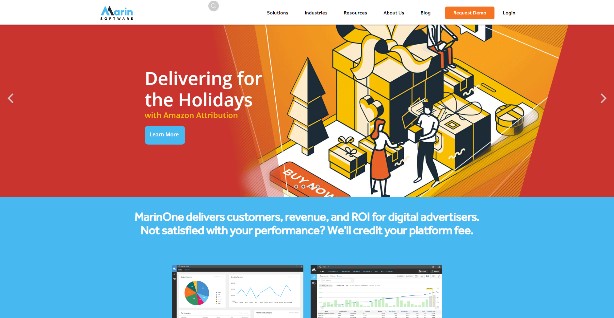 Another service for automating the process of working with contextual and search engine ads. It was designed for mostly Tier 1 countries, but you can use it in any GEO. The application collects statistics from various traffic and CRM exchanges, manages ads, and can automatically generate new ads. Умеет прогнозировать ставки. Uses machine learning algorithms.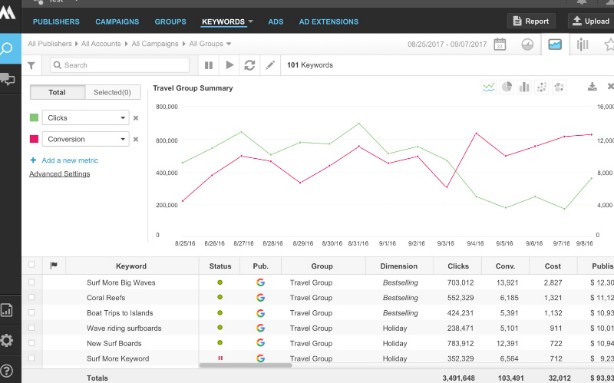 General information:
website – marinsoftware.com;
individual plans, offers a free trial period;
connection to most advertising exchanges is supported;
built-in ad constructor;
A/B testing tool.
Tools for finding and reaching your target audience
Even a mass product has a range of consumers. For example, even though everyone needs a mobile phone or TV, different users have different preferences regarding the device's features or cost. Therefore, your main task, be you an affiliate marketer or just someone trying to promote your own website, is to find the target audience.
If you know exactly what your typical customer looks like, you can: prepare a creative correctly, apply targeting settings, reduce the cost of a bid, and possibly even place free ads on specialized forums or social networks. But the main thing is the result – you'll be able to invest less and get back more.
You can search for an audience using tests or cloud services. They collect information from your competitors or from openly available sources such as social media groups:
Similarweb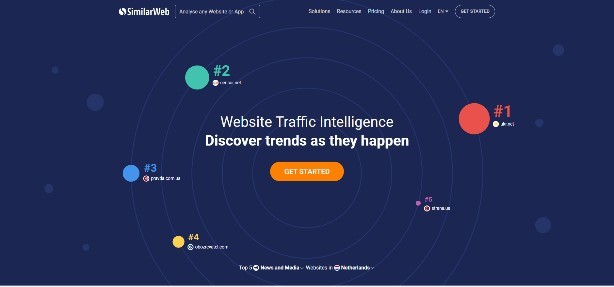 A must-have tool for any affiliate marketer. Shows traffic sources, helps to look for ads that convert well, analyze websites or niche in detail, find popular verticals. This is only part of all the possibilities.
Information can be obtained on any site, from any GEO.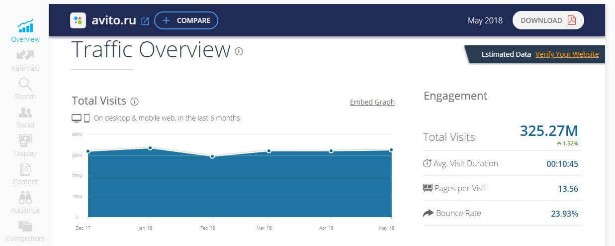 General information:
website – similarweb.com;
price – $199 per month;
offers a demo version, free tools, like, site statistics (visits, GEO, sources);
includes analysis for different types of advertising: display, social media, contextual.
Pepper.Ninja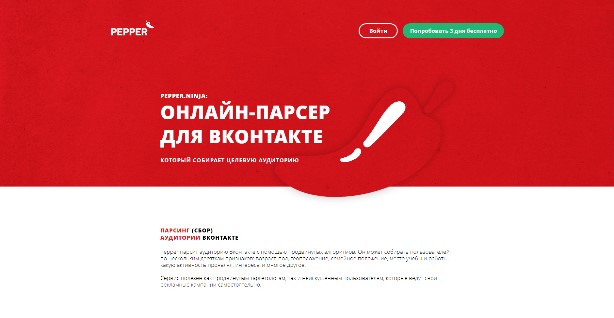 A parser for social networks. Smart community search and subscriber analysis. Knows how to find groups by selected keywords in a few clicks, collects information about the participants and uploads it to the database, identifies dead accounts. Suitable for working with Vkontakte, Odnoklassniki, Instagram, Facebook.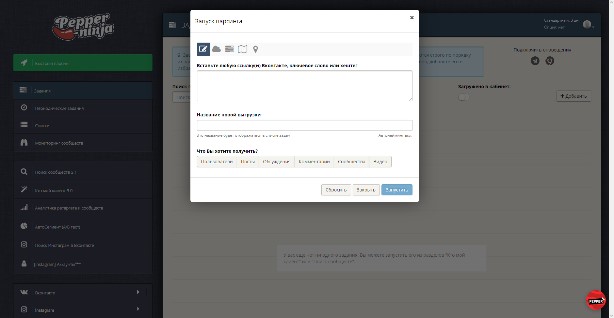 General information:
website – pepper.ninja;
plans from 490 rubles per month (about 6.5 dollars);
offers a 3 day free trial period;
analysis of target audience in popular social networks of the Russian segment of the Internet as well as in Tier 1 countries.
Plarin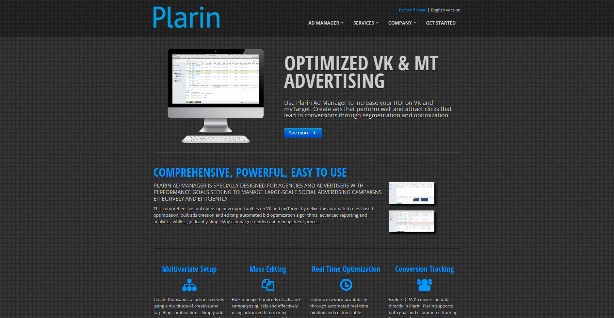 A system for managing advertising campaigns in MyTarget and Vkontakte. Includes detailed traffic analysis, flexible customization of targeting rules, allowing you to accurately identify the target audience and reach it. Built-in tool for finding effective creatives and copying them. Reports can be generated and downloaded.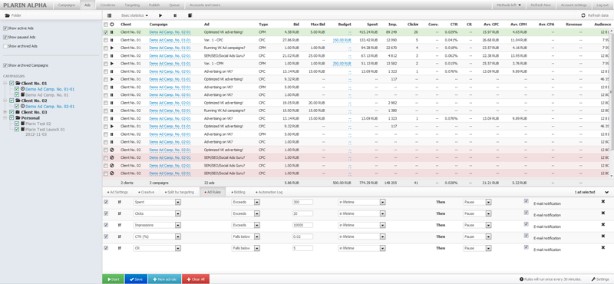 General information:
website: plarin.net;
plans from 15,000 rubles (about $200) with an advertising budget of up to 299,999 rubles (about $4,000). If the advertising budget is larger, the license cost is from 5% to 2.5% of the budget per month;
7 day free trial period.
Working from several accounts simultaneously
It is often more convenient to create different accounts for different advertising campaigns. For example, if you are promoting legal dating or product offers on Facebook and at the same time working with gambling offers, which the social networks usually bans for. That way you won't lose your entire budget and be forced to create a new non-promoted account.
But in this line of work you can't afford to waste time, you need to make decisions quickly. And relogging every time will take way too long and you are more than likely to mix something up. Luckily, special services and applications are here to help.
The best tools for that:
Google Ads manager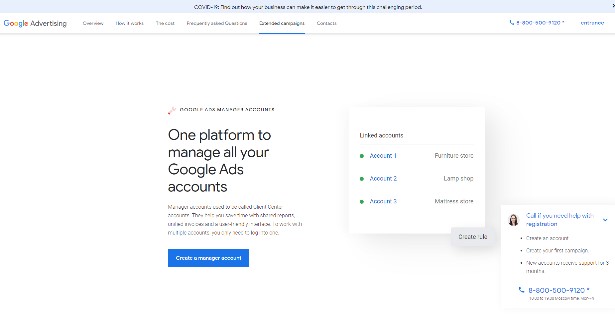 A built-in tool from Google that allows you to link multiple accounts and work from one. At the same time, you do not need to switch each time by clicking on the personal profile icon with settings. All tools will be in a single interface. You can create it in just a few clicks.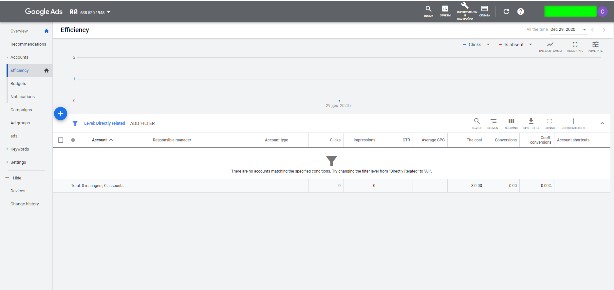 General information:
this is a free tool from Google;
suitable only for managing Google Ads accounts.
Ghostbrowser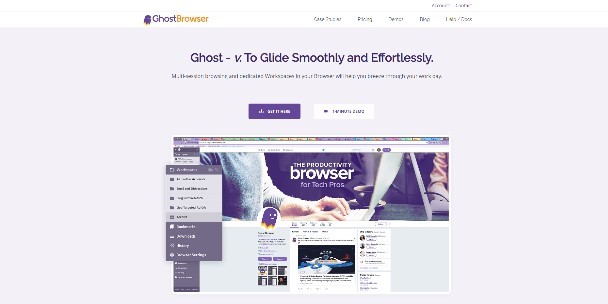 This is a Chromium-powered multi-browser that uses unique cookies or different IPs for each open tab. The browser allows you to simultaneously open an infinite number of tabs with different accounts even of the same website. All extensions from the Google Chrome store are available.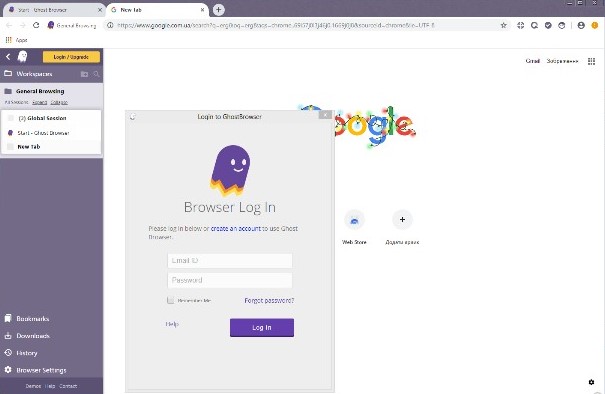 General information:
website – ghostbrowser.com, you can also download the app from here;
cost – $21-46 a month;
offers a 7 day free trial period;
a similar tool – Multilogin with a monthly subscription of $99-399.
Multi-Account Containers Extension for Firefox
A free extension. Allows you to create separate containers with different Cookies and run several pages of the same site with different accounts without the need to re-login each time all in a single browser. Only works with websites included in the database.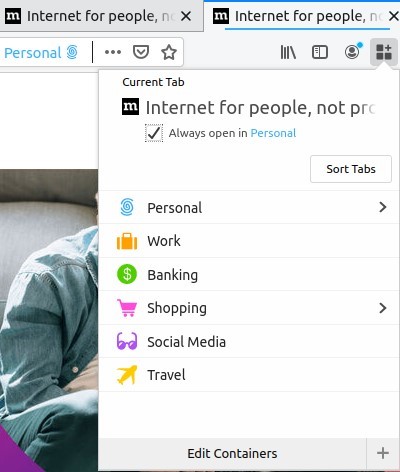 General information:
freeware extension for Firefox;
suitable for other software that runs on the Firefox engine;
you can open an unlimited number of tabs with different accounts.
Parallel Space
A tool for Android that allows you to run and use multiple accounts in one application simultaneously. To do this, you need to create a duplicate of the program, which will be accessed through Parallel Space. In order not to get confused, you can set different layouts.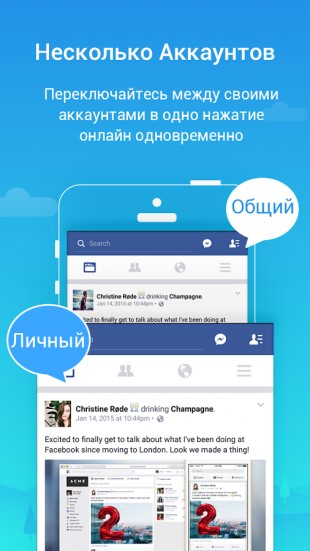 General information:
you can download it in Google Play;
it's free;
suitable for Facebook, WhatsApp, Instagram, Facebook Messenger;
similar apps: MoChat, GO Multiple, Multiple Accounts, App Cloner.
Services for automating email ads
Email remains an effective way to interact with your target audience. It helps to warm up the buyer, provoke their interest and put the last little squeeze on them. But for the letter to enamour the client instead of pushing them away, you need to work out not only the content, but also the design.
The emails must be relevant and timely, for example, sent right after the user registers or fills out a feedback form. To do all this you can turn to services for automating email ads, that allow you to quickly compose a letter using a ready-made template and set up automatic sending in batches.
Here are some of the popular tools:
SendPulse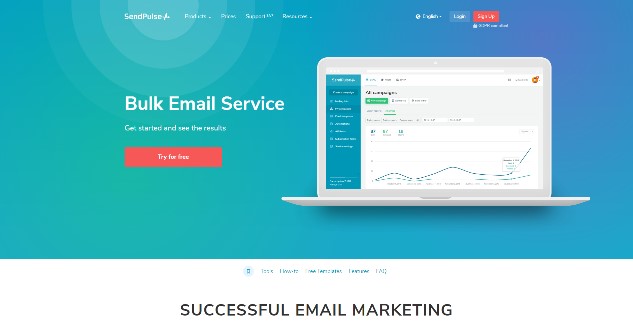 Rightfully holds its place in the ratings of the best tools for automating email newsletters. Here are some of the features: a constructor with built-in templates, auto-personalization of letters, integration with websites, statistics, setting up a chain of letters based on user actions, auto-sending letters to the subscribers. The interface is intuitive and supports six languages.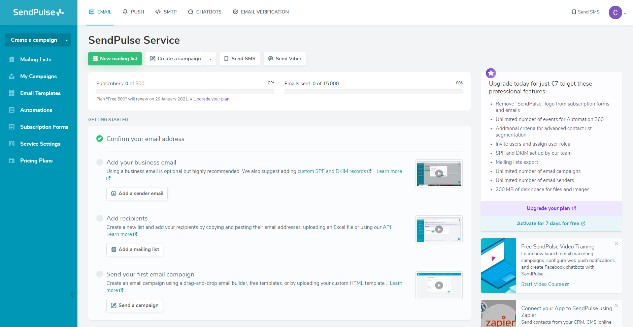 General information:
website – sendpulse.com;
monthly plans: from 5.6 EUR for a 500 subscriber base to 5,091 EUR for a subscriber base of 4-5 millions;
free up to 15,000 letters per month (with a subscriber base no larger than 500 subscribers);
email ads, SMS ads, push-notifications, chat bots in Telegram, Facebook and ВКонтакте and others.
GetResponse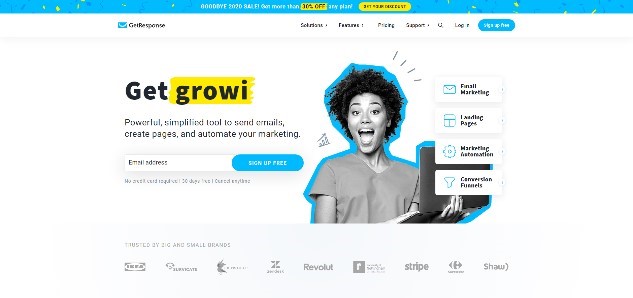 The largest cloud service for automating email ads. It is used by affiliate marketers, marketing specialists, companies, from small private enterprises to large corporations in almost any GEO. GetResponse has an exchange for buying traffic, a built-in landing page builder, where feedback forms are added automatically and are already synchronized with your account. You can even create an online store on the service.
GetResponse replaces a dozen business automation tools. At the same time, their prices are pretty cheap.

General information:
website – getresponse.com;
plans: from $11.07 for a Base subscription to $73.06 for a Professional subscription. For large companies, prices are negotiated individually;
a 30 day free trial period without needing to link your credit card;
one-click integration with 150 popular services, CMS, including: WordPress, Shopify, PrestaShop, WooCommerce, Zapier, Magento, payment systems (Stripe, PayPal, Salesforce, Etsy);
a tool for creating landing pages and mobile ads, A/B testing;
transactional letters (order confirmation, receipt of payment) and advertising mailing in a single profile;
you can organize webinars for up to 1000 participants.
MailChimp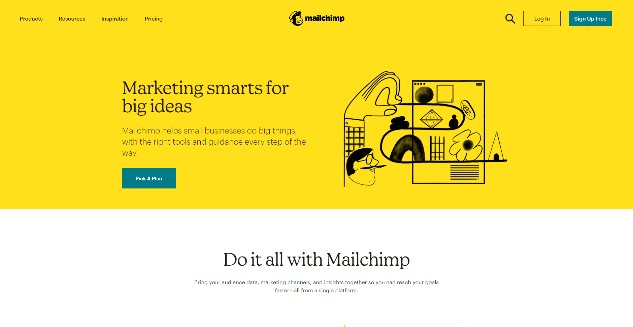 Another service for automating the sending of emails with good functionality and a free version. Offers up to 500 ready-made templates for letters – during the preparation stage you can check how the ad will look like in different browsers or on mobile devices. There is DKIM authentication (synchronization with the mail server for secure distribution). Integration in a few clicks with popular payment systems, traffic exchanges and CMS.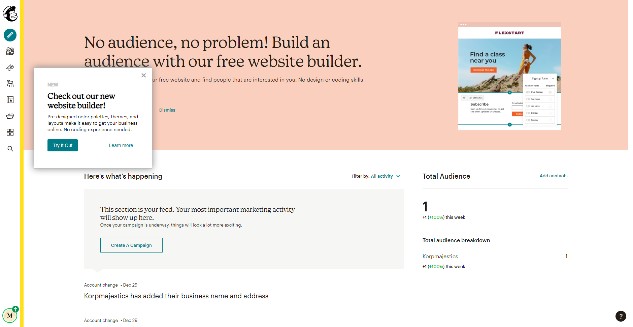 General information:
domain – mailchimp.com;
offers several plans, from $9.99 to $299 a month;
free of charge for mailing lists with up to 2,000 subscribers and up to 12,000 letters per month;
landing page design tool;
letter builder.
Proxies and VPNs
Nowadays, the Internet is under strict regulation. Governments often block access to various Internet services. Large online corporations, such as Google, eBay or Facebook, block users for any reason they see fit. This all makes the job of the affiliate marketer much harder, especially if you work with dozens of affiliate networks at the same time and are promoting gray-hat offers.
For example, if you get banned from Facebook 2-3 times in a row, the social network will block each new account faster. The remaining money in the account is almost never returned to you.
Traffic sources that generate good income for affiliate marketers, mainly social networks and instant messengers, are sometimes blocked by national governments. Like India banning TikTok. Ukraine blocks access to almost all large Internet companies from Russia: Yandex, Mail.ru, VKontakte, Odnoklassniki. LinkedIn doesn't work in Russia. In Turkmenistan – YouTube, Facebook, Twitter, VK.
But account blocking, limited access is not the main issue. You can run into problems with the law when promoting gray-hat offers, like adult content or gambling. Yes, there are plenty of obstacles. Proxies and VPNs help you overcome them.
How do they work? You access the website you're visiting not directly, but through an intermediary. The request is sent to a third-party server, processed and passed on to the target site. The answer travels the same way back.
The site sees the fake IP of the cloud service, the real address of the visitor remains hidden. VPNs work in a similar way. Without going into the technical details, the difference for the user is that the VPN encrypts traffic, increasing data security.
What benefits does it give you:
access to blocked resources;
you can create an infinite number of accounts and don't need to worry about getting banned by the service;
substitution of IP addresses speeds up data loading during parsing;
security – your IP (that can also be used to find your physical address) is hidden, which makes it easier to work in GEOs with strict laws.
The most popular VPNs and proxies:
Free Avira Phantom VPN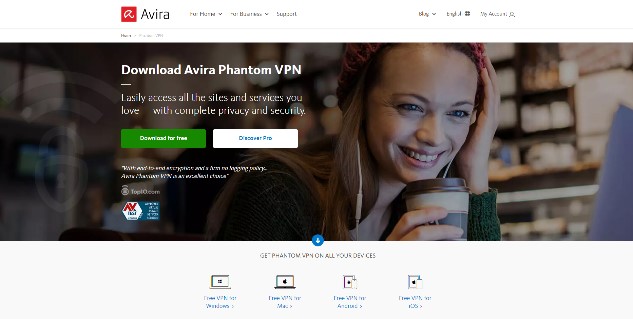 A free browser extension and utility for PC (Windows, MacOS) and smartphones (Android, iOS). Suitable for simple tasks: if you need to hide your IP, get secure access to the site, for example, when entering payment details from a public Wi-Fi network or access a website blocked in a country.
The extension does not have a limited connection speed, but it can drop during peak hours. Servers in the USA, Germany, Romania, the Netherlands are available for free.
There's also a paid version with 50 additional servers.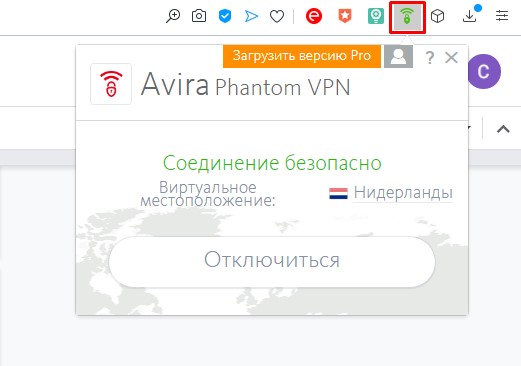 General information:
webpage – avira.com/en/free-vpn;
plans: 4.95 EUR for mobile devices and 9.95 EUR for PCs, get a discount when purchasing a yearly subscription;
there's a free version with unlimited traffic volume but only 4 available servers;
a browser extension and a utility that encrypts all data from the device.
KProxy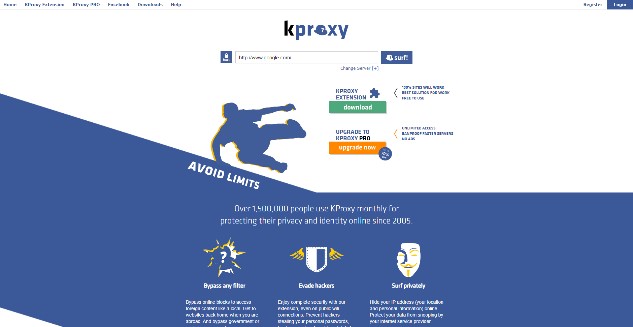 A free proxy with additional tools. Suitable for ensuring online anonymity, visiting blocked sites and multi-accounting. Easily bypasses blocks. Reliably camouflages connections – target services will not notice suspicious activity and will think that you are a regular user.
There is a paid version – you pay only for the days you use the service on. You can use the service through the official website, browser extension (Chrome, Firefox) or a utility that you install on your PC or smartphone (you can use your computer as a proxy server and connect your Smart TV through it). The service also offers its own browser with a built-in proxy.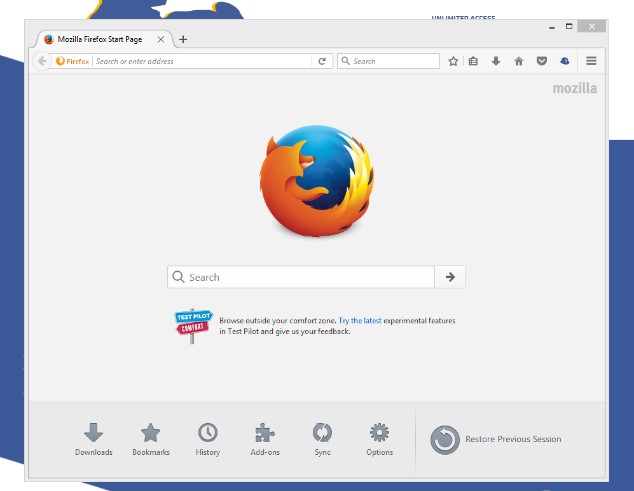 General information:
link – kproxy.com;
plans – Basic (free) and Professional: $5 for 10 days, $10 for 30, $30 for 80;
you pay only for the days you use the service on;
10 public servers are available for free;
services with similar features: Hide.me, Hidester, VPNBook.
Zenscrape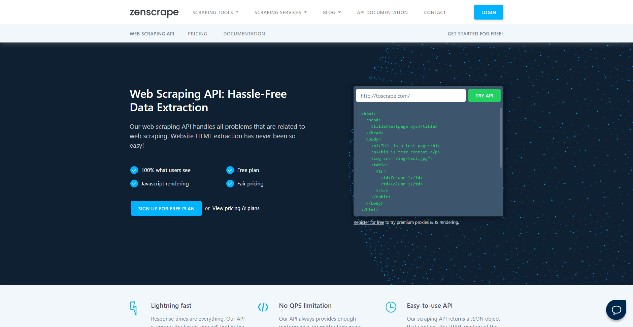 A professional service that will hide the real address and help you simultaneously run an unlimited number of sessions under different IPs. Suitable for parsing, multi-accounting. Includes over 300 locations and about 30 million IP addresses. Includes an auto-rotation feature, which allows you to automate your work process even more.
You can work with Zenscrape directly through the service website, connect your own software via API or install a browser extension. Offers a free plan.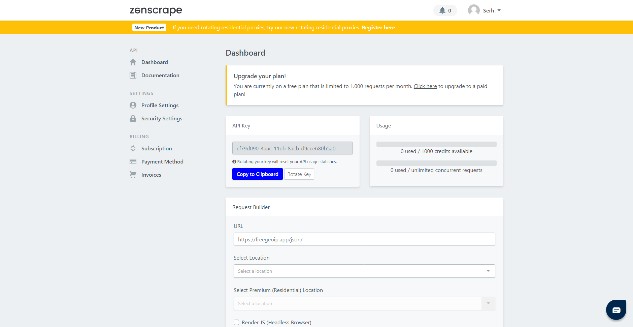 General information:
URL – zenscrape.com;
prices: free up to 1,000 requests per month, $24.99 for 250,000 requests, $79.99 for 1,000,000 requests, $199.99 – up to 3,000,000 requests per month;
a database of 30 million IPs, including private ones;
auto-rotation;
similar services: Microleaves, Luminati, Smartproxy, Storm Proxies.
Spy services
Spying on the web does not necessarily always imply illegal activity, such as extracting credit card information. An affiliate marketer can also become a spy. You can legally spy on your competitors' creatives, find out where they drive traffic to, how they find their target audiences. Plus, this isn't that much of a strain on your ad budget. By studying the work of others it is easier to improve your creatives and increase conversion several times. Spy services will help you accomplish this.
These are online applications that collect information about advertising campaigns and upload it to a single database. You can find ads in a specific vertical and check the targeting settings in a few clicks. It is enough to enter a keyword and set up filters. Popular spy tools:
AdPlexity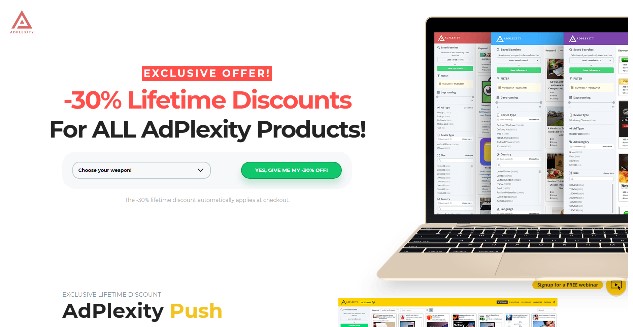 A universal spy tool. Suitable for monitoring different types of ads:
native;
desktop;
push-notification;
eCommerce;
mobile;
adult.
AdPlexity is best suited for tracking ads in Tier 1 countries. But it can be used in any GEO. Finds landing pages, banners, teasers, pre-landing pages, in-app ads. Tracks over a hundred popular grids.
General information:
website – adplexity.com;
flexible price plans for monitoring each type of ad, starting at $ 199 per month;
monitoring of push-notifications, desktop, mobile, native ads, adult content, eCommerce;
over 100 traffic exchanges.
Publer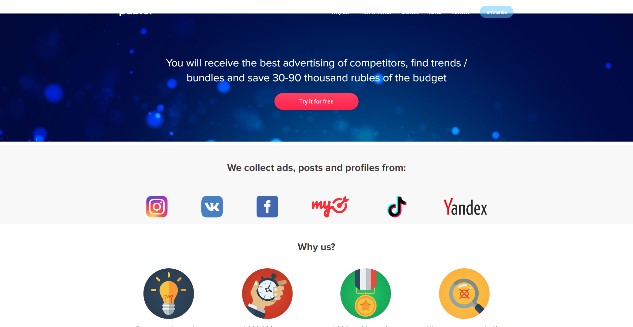 A spy tool for tracking targeted advertising creatives on VKontakte, FB, Instagram, TikTok, MyTarget. Includes a teaser search feature. Suitable for any GEO, but works best in the Russian segment of the Internet. This is a paid tool, also offers a free version – up to 10 requests per day.

General information:
website – publer.pro;
RUB 1,999 per month ($ 26), when subscribing for several months get a discount;
up to 10 requests per month for free;
отслеживает объявления в Яндексе, Vkontakte, FB, Instagram, TikTok, MyTarget;
monitors ads in Yandex, Vkontakte, FB, Instagram, TikTok, MyTarget;
similar services: Advault for native ads, PowerAdSpy (for Facebook, Google, Instagram), iSpionage (context ads in Google, Yahoo, Bing).
Push.CPA.rip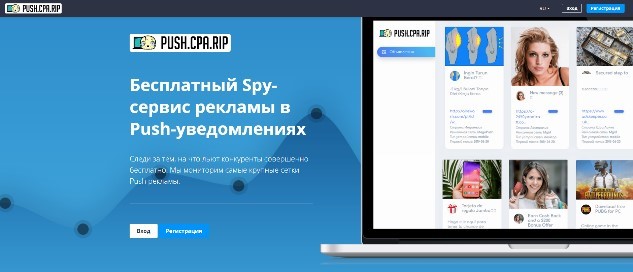 A free service to monitor push-notifications with a simple interface and a good base of promotional materials. Decent choice of networks, flexible filtering. Monitoring for 194 countries.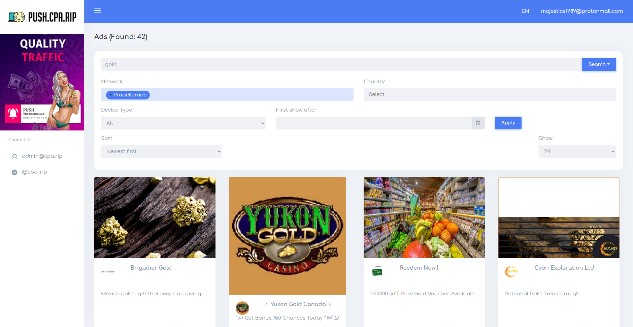 General information:
website – push.cpa.rip;
free use, no restrictions;
monitoring of push-notification across 7 exchanges: Evadav, Mega Push, Mgid, Trading.bid, Propeller Ads, Dats Push;
filters: by GEO, device type, date added, source of traffic.
Trackers and TDSs
When you resell traffic, you pay for views or clicks, but you get revenue for a useful action: the user filling out a form, making a purchase, leaving an application. You'll receive a profit only once you've correctly identified your target audience. Who will like the product, where can you find potential customers, what sources of traffic have the best conversion rates. You're forced to juggle dozens of variables and process gigabytes of information. TDSs and trackers help automate this process.
A TDS is a simple tool: it monitors where traffic is coming from and distributes it according to a pre-set algorithm. Basically, this is an advanced targeting system (more flexible settings than advertising exchanges offer) with built-in statistics, where you can show different content to different users.
Trackers are a more powerful version of that. Additional features: control over the parameters of an advertising campaign, link replacement without moderation, A/B testing, analytics, etc.
Trackers and TDS facilitate routine processes, accurately filter users, and increase conversions. They allow you to track the quality of traffic, improve creatives without needing to pass moderation again. In other words, we reduce costs and increase ROI.
Here are some popular trackers and TDSs:
AdsBridge
A powerful system for analyzing, optimizing and managing traffic at an affordable price. An intuitive interface and flexible SaaS platform allow you to work with any volume of data without any difficulties, automate up to 90% of routine affiliate marketing processes.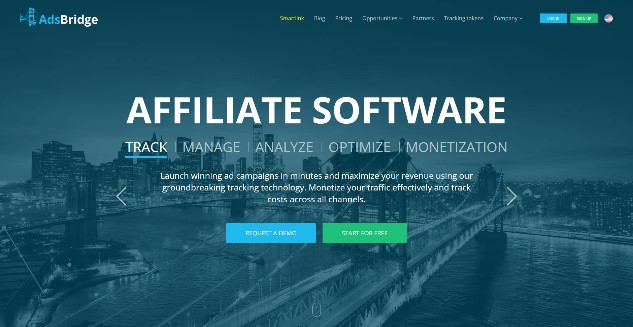 Among the advantages: 7 servers in Amazon data centers in different regions, one-click integration with more than a hundred services, a builder with landing page hosting, pixel tracking, split and A/B testing, conversion tracking.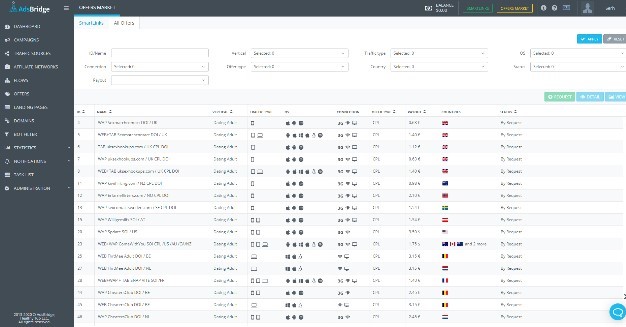 General information:
website – adsbridge.com;
monthly subscription plans: Starter – $29 (domain connection, SSL, landing page builder for a separate fee), Advanced – $89 up to 1,000,000 visits, full functionality), Pro – $199 (unlimited functionality, up to 4,000,000 visits);
14 day free trial period;
secure cloud hosting on Amazon servers;
replaces a dozen different services, lets you save funds. Includes analytics, designer and cloud hosting of landing pages, testing, link tracking, rotator, anti-fraud;
services with similar features: voluum.com.
CPAtracker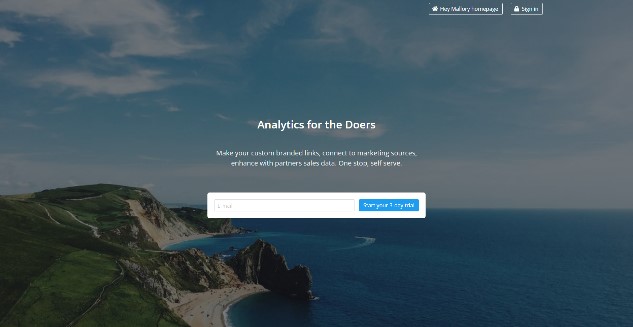 This place has everything an affiliate marketer needs. A reliable and inexpensive tracker. You can get it for free – download the installation file from the site and run it on your own server or dedicated hosting (VDS). Or use the cloud version with a monthly subscription.
In CPAtracker, you can see detailed reports on clicks and sales, the source of referrals, conversions, ROI. There are recommendations for optimizing advertising campaigns. You can divide traffic according to different criteria: by GEO, provider, browser language, affiliate links.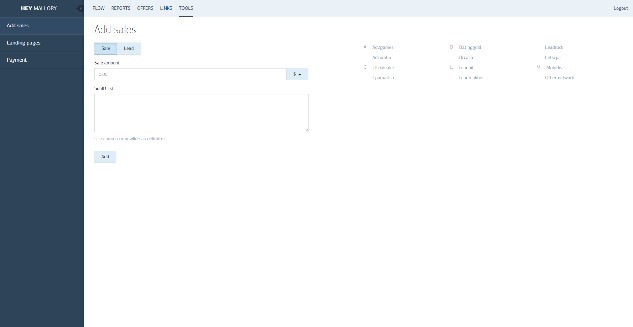 General information:
сwebpage: cpatracker.ru – Russian version, heymallory.com – heymallory.com;
prices start at 2,500 rubles (around $33), here you can also rent a dedicated server – from $ 26 per month (1 GB RAM, 10 GB SSD, one core);
a 3 day free trial period;
you can use the cloud service or install the utility on your server and use it for free;
services with similar features: Prosper202 ClickServer (prosper.tracking202.com). CPVLab – a paid tracker that you instal on your server.
ClickMeter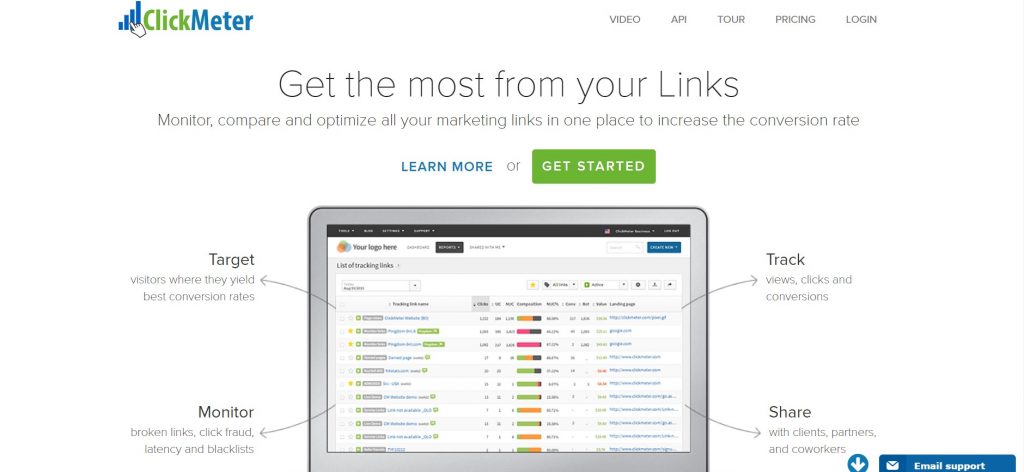 This isn't your typical tracker. The service is positioned as a link manager with a wide range of useful tools, including a TDS. You add the link and have full control over it. You can change the redirect settings in one click, enable cloaking, see detailed statistics on visits, conversions.
Suitable for novice traffic managers, marketers of small companies. Advantages: simplicity, an affordable price, the most necessary tools.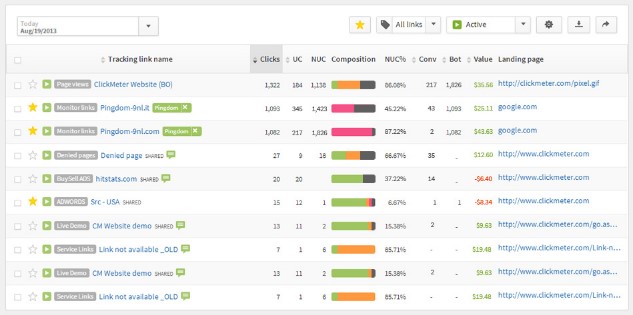 General information:
link – clickmeter.com;
cost – $29-349 a month;
you can make you own individual plan;
A/B testing;
includes hosting.
Tools for boosting likes, subscribers, visits
You may ask, why do I, an affiliate marketer, need to boost my likes or subscribers count? We buy traffic and drive it to offers. But a group on Facebook or Instagram can become an additional and free platform for advertising. A real account linked to a landing page increases people's trust in it.
Most often accounts need artificial boosting when you're promoting gray- and black-hat offers through social media ads. Accounts usually last for a couple of weeks, so you will have to create new accounts often – it is better to make them look genuine. That way it looks less suspicious and passes moderation more quickly.
Best boosting tools:
Bosslike.ru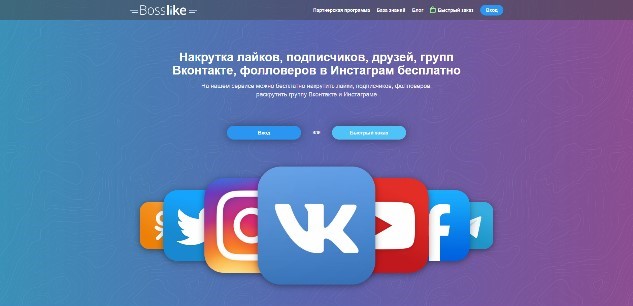 The most popular service in the Russian segment of the Internet: cheap and fast. You can work for free on the principle of mutual exchange between users with all popular social networks. Allows you not only to grow your subscriber base, but also to simulate activity: likes, comments, reposts.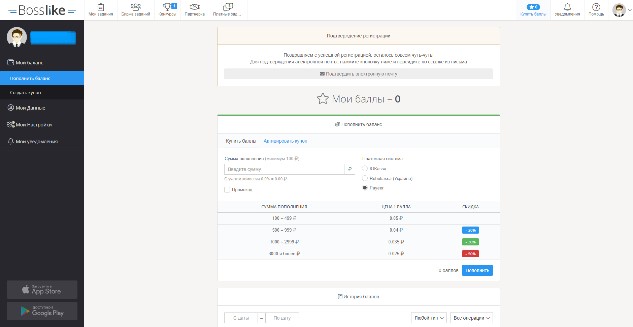 General information:
website – Bosslike.ru;
free, you get points (to spend on boosting) for performing certain tasks;
points can be bought – from 0.025 to 0.05 rubles per point (from 0.03 to 0.06 cents);
promotion of groups, communities, boosting of subscribers, likes, reposts, and other activity;
social media list: VKontakte, Одноклассники, YouTube, Twitter, Telegram, Instagram, Facebook, TikTok.
Addmefast.com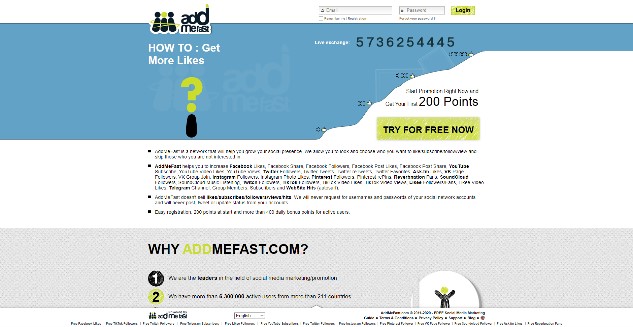 Another free platform for boosting activity in social networks, which works on the principle of mutual promotion. Points can be obtained even without completing any tasks: 50 points are awarded after registration, 200 – every 24 hours for active users. All popular social networks are on the list.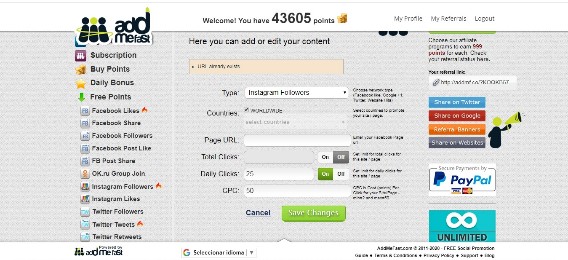 General information:
website – Addmefast.com;
works on the principle of mutual promotion;
points can be purchased in your profile;
suitable for boosting likes, subscribers, visits, views, reposts;
supports: TikTok, SoundCloud, Twitch, Telegram, Likee, Ask.Fm, ReverbNation, VKontakte, Pinterest, Instagram, Twitter, YouTube, Фейсбук.
SMMLABA
A service for boosting your likes and followers count. Suitable for promoting accounts and groups in most social networks, both popular and not so much, promoting vlogs on YouTube, TikTok, blogs in Yandex Zen, reviews in Google Maps, boosting how many times a song was played in Shazam.
The disadvantage is higher prices than the previous services. But it makes up for it in terms of quality. Uses only real accounts, you can create boost charts to avoid your account getting blocked.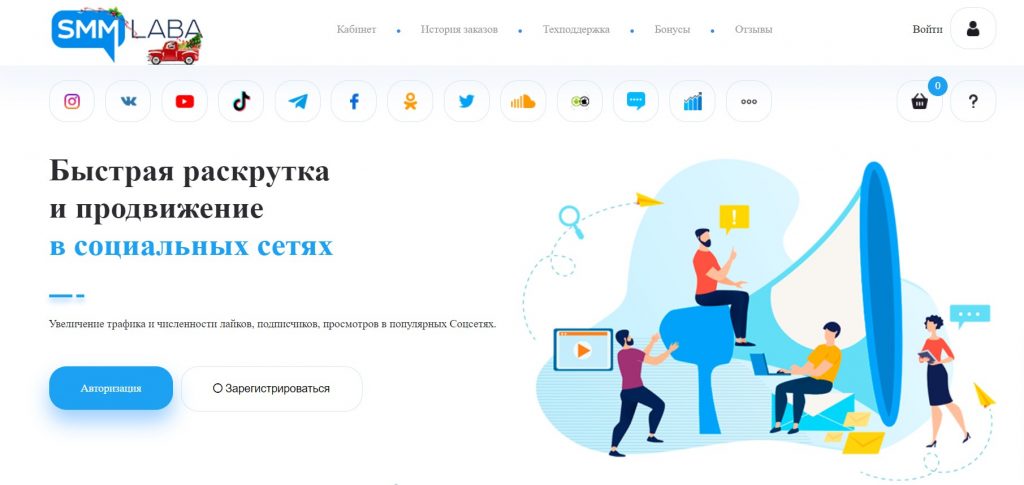 General information:
webpage – smmlaba.com;
the price depends on activity level and social network, prices start at 0.01 cents per action;
activity: boosting followers, polls, likes, views (listens), reposts;
TikTok, SoundCloud, Twitch, Telegram, Likee, Ask.Fm, ReverbNation, VKontakte, Odnoklassniki, Pinterest, Instagram, Twitter, YouTube, Facebook, Google Play, App Store, Google Maps, Yandex.Maps, iTunes, Yandex Zen, Spotify, Tumblr, Linkedin, Snapchat, Napster, Shazam, Reddit, Vimeo, DailyMotion, Mix Cloud, My World, etc.
Hostings
A good webmaster sooner or later realizes the need for a hosting. Sure, you can technically do without it. But you'll have to get used to limited capabilities and high prices. On your own server, you can place any sort of landing and pre-landing pages, run trackers or spy tools. All the while the cost of a monthly rental starts from 1 dollar. Compare that with $100 for cloud services.
What hosting to choose? It's hard to single out a specific one, hundreds of companies offer good capacities and a stable connection for a low price. Choose the one that is closer to your potential target audience – this will result in lower ping and, therefore, creatives loading faster.
Here are some decent options:
Alibabacloud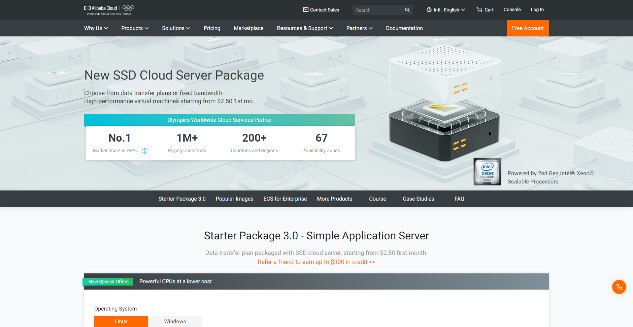 Yes, this is a hosting by the Alibaba Group, which owns Aliexpress. It is a powerful platform for launching cloud projects of any complexity. The service has already overtook a share of the market from AWS Amazon, by attracting users with a more simple interface, faster connection and affordable prices. You can run only a mail server, post a blog on WordPress or buy a VPS.
General information:
link – alibabacloud.com (the VPS rental здесь);
plans – from $2.5 for VPS hosting (1 core, 512 MB RAM, 20 GB SSD); you can run a landing page on WordPress for free);
domain registration from 1 cent per month;
servers in 61 zones, including: Australia, Singapore, Japan, Middle East, Germany, UK, US West and East, Indonesia, China;
hosting for landing pages, dedicated capacity for cloud applications;
similar service: AWS Amazon.
godaddy.com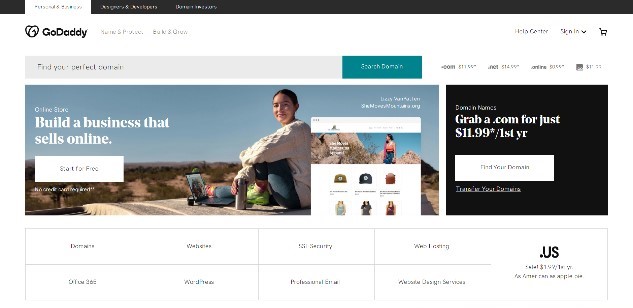 One of the largest hosting companies in the world, in the USA about 54% of sites are hosted on the company's servers. Advantages: responsive support, availability more than 99.9% of the time, multilevel backups, integration with popular Internet services, migration to a new hosting in one click. Includes several offers: hosting, WordPress, VPS, dedicated server, for running applications and cloud services.
General information:
cost – from $4.99 per month VPS (1 core, 1 GB of RAM, ІІВ – 20 GB);
servers in the USA, Europe, Asia;
servers on Windows, Linux;
similar services: BlueHost, Hostinger.com, DigitalOcean.
Ukrline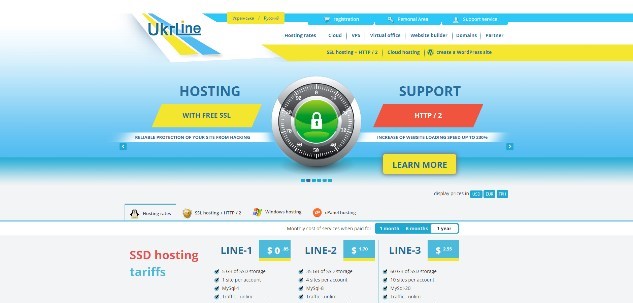 This company isn't one of the heavy hitters, but provides fast support, access to the largest data centers in Europe, the USA, and Eastern Europe. Advantages: low price, flexible plans, the fastest hard drives, instant connection. Suitable for hosting creatives for North America, Eastern, Central, Western Europe.
General information:
website – ukrline.com.ua;
cost: web hosting – from $ 0.85, VPS – from $ 5.1 (1 CPU core, 2 GB RAM, 20 GB SSD NVMe, 20 GB HDD for backup);
servers in Germany, Ukraine, USA;
similar services: hyperhost, beget.com, 1gb.ru, vps.ua.
Payment systems
Nowadays, almost all services work with Google Pay, which allows you to withdraw money, replenish your account through Visa or Mastercard. Still, some services prefer to accept payments through online wallets. The reasons for that: fast integration, the ability to automate payments and low fees.
What ewallets you might need:
WebMoney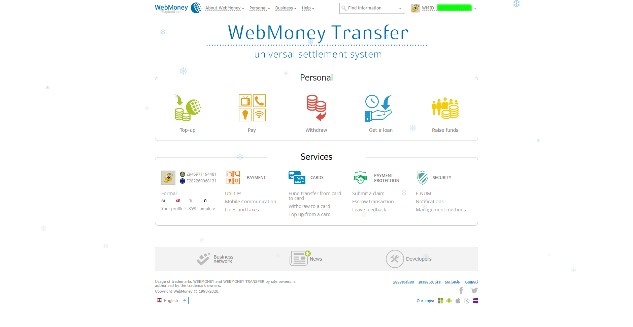 WebMoney is gradually losing its hold over the market. But for now it remains the most popular payment system in the CIS. Payment is available in thousands of online services, you can create wallets in different currencies: Belarusian and Russian rubles, euro, dollar, tenge, bitcoin, litecoin. Simple and straightforward rates. It is easy to deposit or withdraw funds (through exchangers or directly to a card).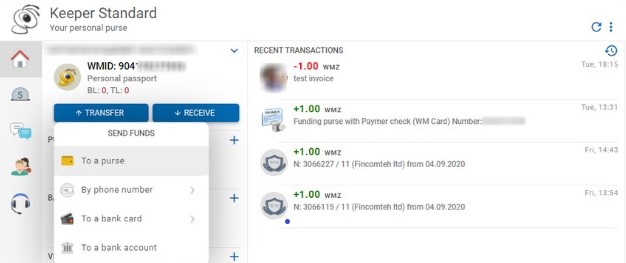 General information:
website – wmtransfer.com, www.webmoney.ru;
plans – free registration, free deposits, commission – 0.8% of any transaction, when withdrawing to a dollar card there is an additional commission – 1.5% + $3;
currencies: rubles, dollars, euros, tenge, bitcoins, litecoins;
suitable for working with services from Eastern Europe, CIS;
alternative services with similar features: Qiwi, YuMoney.
PayPal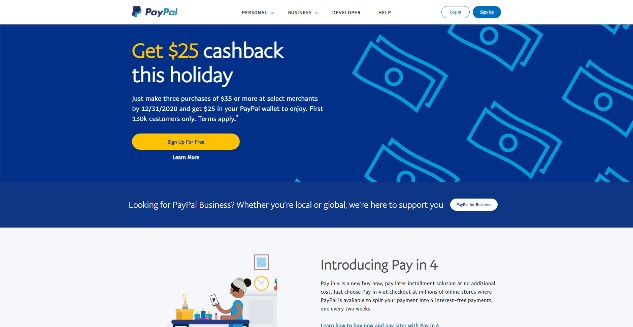 A payment system, one of the founders of which was Elon Musk. The most popular in the world. Used by eBay, Amazon, accepted by most English-speaking services. Works on the principle of secure payments. You link your card, then make a payment. The money goes to the account of the service, which then transfers it to the seller. The point of this is that no one sees your payment details.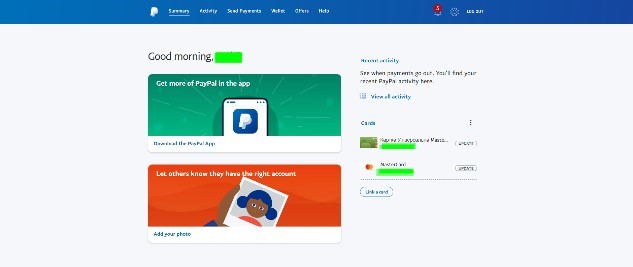 General information:
link – paypal.com;
plans – for most payments there is no extra charge, but a conversion fee is possible (you can turn it off in your profile);
suitable for paying for services in Tier 1 countries.
Skrill

Once this was the largest system for international payments, today it has been replaced by PayPal. But after rebranding and changing the name from moneybookers to Skrill, it began to gain popularity again. The service is easy to use. Payments from 1 cent. A multilevel security system.
Allows you to pay for services, even if the recipient does not officially use Skrill, but accepts only Visa and Mastercard – you can pay with a debit card, even if the company accepts only credit cards (yes, this sometimes happens). And in this case the payment will be processed without any extra commission for an international transaction.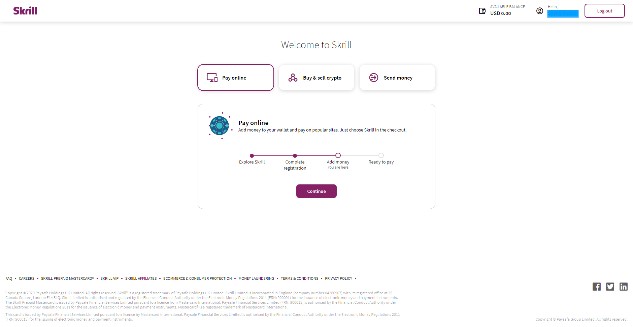 General information:
website – skrill.com;
charge – 1%;
suitable for payments in most countries, when paying for Asian services, this is most often the only possible way.
Let's sum up
Currently affiliate marketing is a promising area where you can make a stable profit. The online commerce market is growing annually which will more than likely result in more profits for people that promote other people's services. But as with any business, there are risks. Specialized affiliate marketing tools will help you evaluate and minimize them. Although, often, they are a bit pricey, all costs are compensated in the form of interest in just a few days.