Instagram for a marketer is a tool from the list "Must Have". The social network has changed a lot in recent years, now it is probably the main advertising platform, which it is suicide to ignore. There are many examples when a small company started its business exclusively through Instagram. And I used new traffic channels only after I had reached a large part of the target audience on the social network.
But the opposite situation is possible, when the presence on Instagram does not make any sense due to incorrect promotion. The channel remains dead or attracts individual followers, among whom there are zero potential customers.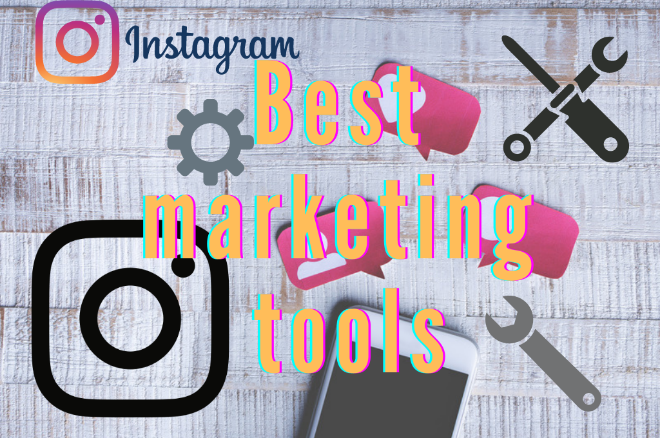 Naturally, the promotion of a new business on a social network, even with a billion-dollar audience, requires a lot of time. But it is not necessary to use a medieval plough and sickle, when there are powerful marketing combines that can facilitate labor and automate up to 80% of routine work. And provide opportunities for the implementation of creative ideas in a few clicks.
Marina Glushakova is with you. Today I will tell you about the best SMM Tools for promoting an Instagram account and promoting a business in social media. We have tested all applications in the editorial department of LeadBit, we offer only functional tools.
The basics of Instagram promotion: everything you need to know
Having appeared as a small application for sharing photos on the Internet, Instagram has gradually grown into one of the largest social networks. The exact number of users is unknown, the company reports only about the achievement of round numbers. But the service crossed the mark of 1 billion users back in 2018, and the audience is constantly growing. What do we have in the end? More than a billion active users, with 500 million users visiting the platform daily.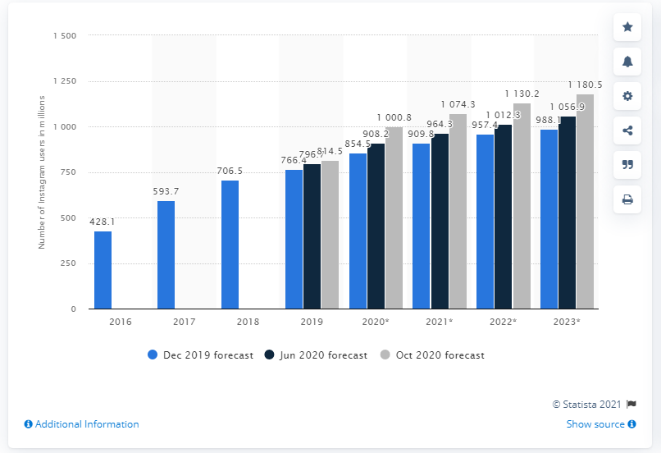 Instagram – social media, which has turned from a photo-sharing application into a large-scale tool for influencing and controlling the masses. The service is widespread all over the world, it has penetrated deeply even into remote regions. In terms of the number of active users among social networks, it is second only to Facebook.
In terms of audience coverage, the social network has ceased to be exclusively female and youth. According to the research of the VC portal.EN, the audience of 13-35 years and 35+ almost equaled, with a slight margin (less than 10%) in favor of the first. At the same time, high penetration remains not only in large cities, but also in rural regions.
The last bonus is integration with other social services. In the application, it is easy to make a repost in all large grids, including: Facebook (well, this is understandable), Twitter, VK, Foursquare, Tumblr, Odnoklassniki, Flickr. Therefore, the audience of a cool publication can easily grow and exceed the number of subscribers of the account several times. The main competitors do not have this (at least at a similar level).
Types of accounts and why you need a business profile
Perhaps ordinary users do not realize, but Instagram has a lot of cool chips for business. This also applies to the design of a personal profile. The social network offers a choice of as many as eight formats for creating an account:
personal – a standard account that is used by ordinary users;
blogger's account;
publics – thematic groups or communities, bulletin boards;
online store;
business account;
brand page;
celebrity;
landing – a personal profile in the format Landing-page.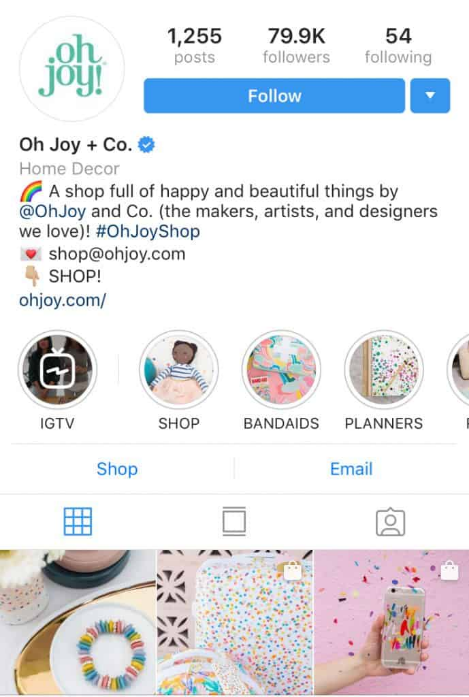 The variety of design formats alone gives cool opportunities for business promotion through Insta. But the service offers an option to connect a business account. Why is it needed? Expands the opportunities for communicating with the audience. Additional options appear in the business account:
the link button appears;
available choice of business category;
you can add a physical address, a phone number (a cool thing for local companies);
there is an expanded analytics, more opportunities for promotion;
you can add an active hyperlink to Stories, etc.
You can connect a business profile in a minute. To do this, in the settings in the "Account" section, select "Convert to a company account". We enter the basic data about the field of activity, after that you can link the Facebook Ads advertising account (if not, you will have to create an account on Facebook as well)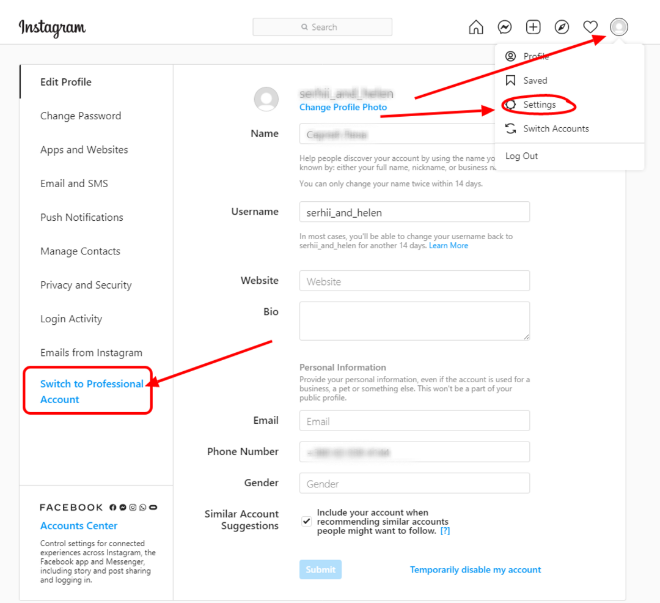 Please note! Hacking and hijacking of Insta accounts is a common phenomenon. In order not to lose hundreds of hours of time and thousands of invested dollars, follow basic security measures!
Securing your account is easy: link your account to other networks, come up with a complex password and change it periodically, add at least one photo to your profile (it will help you return the stolen account), enable two-factor authentication (via SMS, as in banking).
The basics of promotion: subtleties that are worth knowing
Advertising is fast, but you should not ignore organic methods of promotion on Instagram, even if you are engaged in affiliate marketing in IG. An advanced profile with an army of subscribers significantly reduces the cost of the lead. With a promoted account in Insta:
you can link to the public when promoting through targeted advertising;
the thematic group will attract conversions, some arbitrageurs manage to completely switch to free traffic for the affiliate program;
a promoted public is the trust of the audience,
you can interact with the audience and "squeeze" customers who have not done the necessary action on the site, in the blog.
Here I will highlight several stages that will help increase the trust of the audience, attract new followers:
We make out the profile correctly
The profile should be designed so that a random user immediately receives answers: who are you, what do you offer, how to contact us. We pay attention to such aspects:
avatar – if you promote yourself as a brand, the photo should be of high quality, studio level: on a light background, the face is clearly visible, only positive emotions;
if you are promoting a brand (your own, partner), instead of a personal photo, we add an image of the product, a logo, a trademark name or a thematic image to the avatar;
the name of the profile, group should be simple, easy to remember. If you are promoting a service , its name should be displayed in the login. Ideally, it should contain the following keywords: city, service, brand;
we make a short description ("header") understandable, structured. There are only 30 characters, so the emphasis on information content, we must insert keywords;
in the main description, you should not duplicate the information, we refuse "ornate" texts, jokes and other "creative". By analogy with the points above: informative, clear allocation of advantages, detuning from competitors;
to tell more about yourself and add links, the designers of bio (a business card site with, where you can place clickable links, a link button): Unfold, mssg.me, linktr.ee, taplink.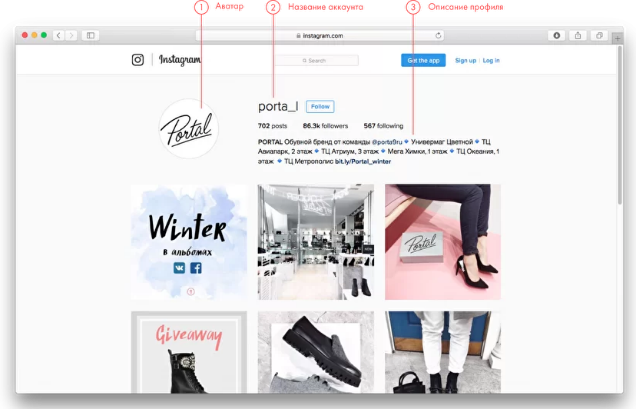 Content marketing
Promotion on Instagram is, first of all, content. You need to work on photos, text, and select bright illustrations. At the same time, it is important to remember:
posts should be regular. If it doesn't work every day, publish it every other day. But regularity is important;
content can be placed in three feeds: feed, Stories, on the Instagram TV channel (IGTV);
posts should not be short or long, but interesting. Focus on the audience. If she needs stories, write longreads, if the emphasis is on sales , we write briefly and to the point (benefits, conditions, prices);
alternate between different types of content: informational (tell about a service, product, promotions), entertaining (jokes, mimic photos and videos, demotivators, surveys, tips), selling (posts with a call to action  "Call to action"), image (forms the right attitude to the brand in the target audience).
Get involved
Regular publications are the basis. But you need to interact with the audience, conduct a dialogue. Even the stars of show business can not afford monologues, ignoring the audience.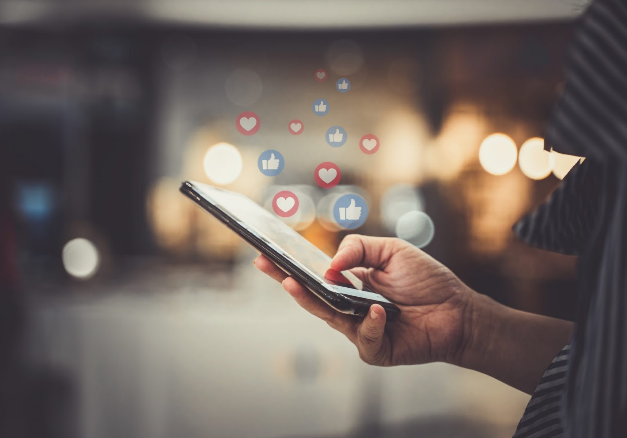 To achieve high engagement, the following are important:
instant reaction – participate in the discussion, answer questions, share "insider" information that has remained outside the main feed;
attach popular hashtags to posts, create your own to achieve greater audience coverage;
promotions and contests with clear requirements (repost, invite friends), tangible gifts. This can be a raffle of prizes, discount coupons or an opportunity to join a closed chat.
Instagram's built-in Marketing Tools
It is not necessary to use third-party services. Instagram has a lot of native and at the same time free applications for promotion. So…
Instagram Insights Analytics
Instagrams have a built-in interface for studying profile statistics. To get access to it, just switch to a business account. Insights shows engagement, the number of comments, and changes in statistics. Unfortunately, it is inferior in information content to third-party services. But it is already embedded in the system, it is available without payment and, most importantly, it is safe.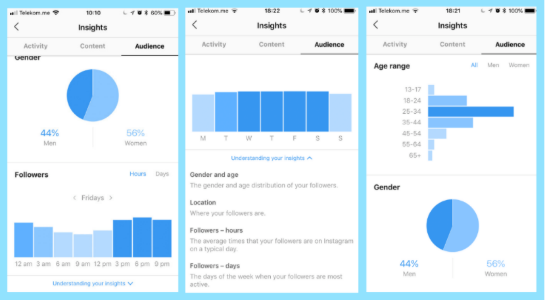 Layout from Instagram
A native photo editor for Instagram, developed by the company itself. It allows you to apply filters, crop, rotate photos, collect collages. The application is easy to use, does not require registration. There are versions for Android, iOS.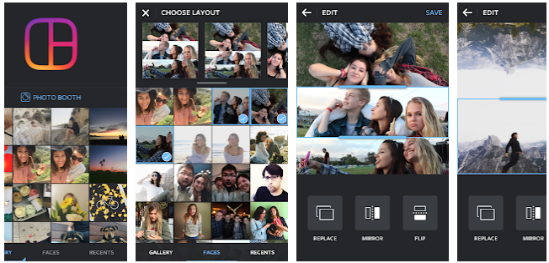 Boomerang
Software for recording short video selfies for Stories. There is one button in the application. Just press it, and the camera will record the selected frames.
Advantage – you can use it without payment, easy to use. But it has few functions, it is only suitable for promoting a personal blog. For brand promotion – not the best choice.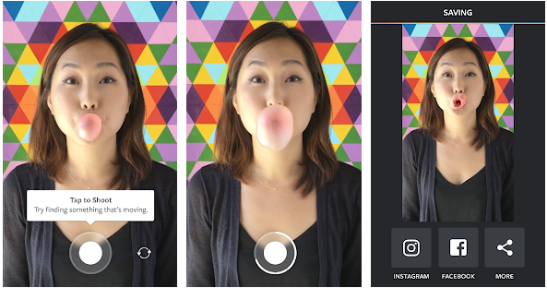 IGTV from Instagram
Not so long ago, the social network launched its own video service where you can post videos up to 60 minutes long-Instagram TV (IGTV). Long videos are an opportunity to better tell about the brand, launch full-fledged advertising or make online streams, like on Youtube and Facebook. To do this, you do not need to download a third – party application, there is a native software-IGTV from Instagram.
A proprietary application for Android, iOS allows you to shoot videos, edit, share, view, make streams. The interface is simple, exporting videos in one click.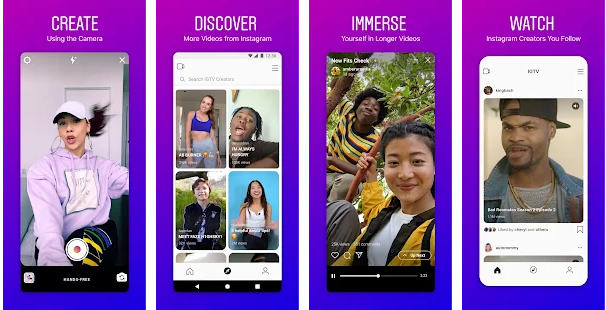 Threads from Instagram
This is a messenger with video chats for Instagram. But it has a few useful features:
you can create closed groups for communication;
flexible configuration of statuses with automatic updates;
you can see who is online now.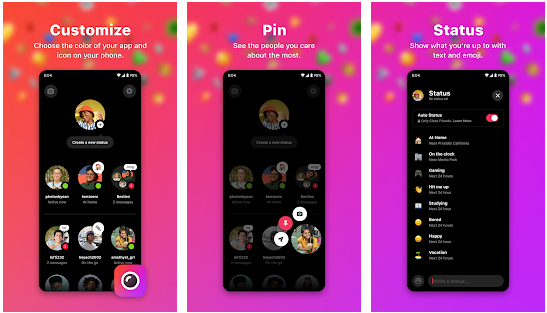 Third-party SMM tools for Instagram
Third-party developers offer hundreds of services for the promotion of public and personal profiles. We have collected the most convenient and lag-free in such areas as design, publication management, analytics, widgets, hashtag search and deferred posting.
We did not specifically categorize it, since many applications combine several features at once. Unfortunately, it was not possible to accommodate all the cool SMM services, so some indicated as alternatives to the described services (if the functionality is identical).
Paid tools
We have specially allocated paid Instagram tools in a separate subsection to make it easier to plan promotion campaigns. But you may not have to pay out the money. Some services provide free rates for basic features (deferred posting, hashtag search). Almost all of them have a trial period of 7-14 days.
SocialPilot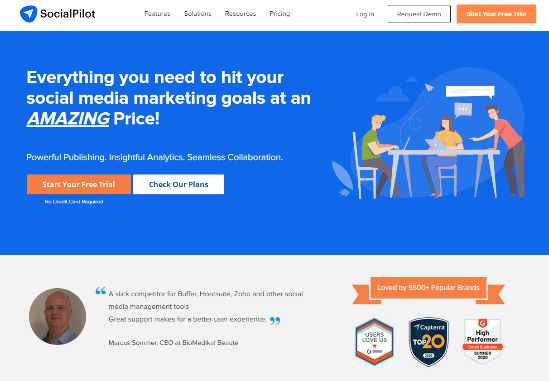 Perhaps the word tool does not quite fit. This is a combine for marketing and promoting business in social networks on autopilot. Here are just some of the features: connecting and managing multiple profiles from one cabinet, deferred posting according to a given schedule (up to 500 posts), integration with Canva (online publishing system), in-depth analytics, link reduction (integration with Rebrandly.com, Bitly.com). Like the cherry on the cake – the ability to simultaneously post posts in other social media, manage chats from different social networks from one place.
Feature – suitable for marketing in popular social media: Twitter, Instagram, LinkedIn, Tumblr. The only drawback is that the program is paid. But among such SMM combines, the service offers favorable conditions – 30$ per month (with an annual payment – 25,5$).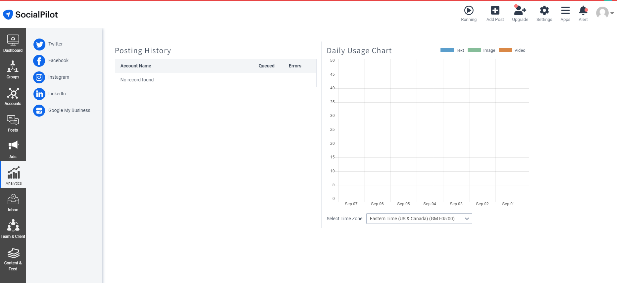 Features:
project website – socialpilot.co;
the price is 30$ per month (when paying for a year – 25$), connecting up to 10 accounts;
tools: customer management, deferred posting, message management, analytics, creative, search for brand mentions;
social media support: Twitter, Instagram, LinkedIn, Facebook, Tumblr, Pinterest, VKontakte;
alternative: www.hootsuite.com
Buffer
Another harvester with a lot of possibilities. First of all, it is publication planning and powerful analytics for an advertising campaign, individual posts. There is integration with other social networks: Facebook, LinkedIn and Twitter. One-click connection of third-party applications. There are several thousand external mini-programs in the list: from Canvas to mass mailing services.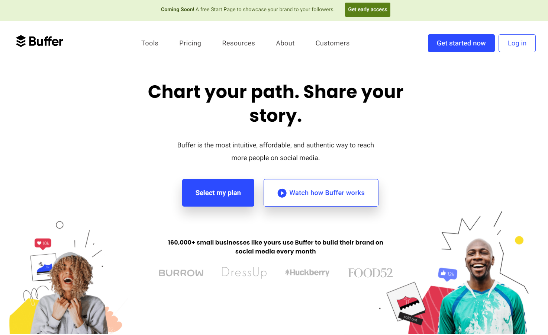 Bonus – a graphical timeline for deferred posting. Simply drag the prepared post to the desired day and time. Statistics are immediately visible in the interface: likes, views, comments.
The main surprise is that a free version is available. However, with basic functionality: hashtag search, delayed publication according to a given schedule, link reduction. No more than 10 scheduled posts at a time. But an advanced subscription does not cost so much: 5$ per month for connecting one account.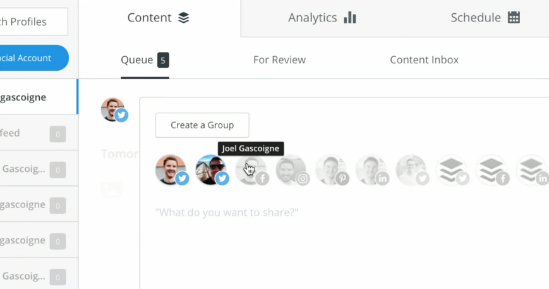 Features:
there is a free version, a paid tariff is 5$ for adding one profile;
options: post statistics, hashtag search, link shortening (bit.ly, j.mp link), deferred publication, integration with third-party applications, the Instagram store grid, multi-channel campaigns, tracking the first comment, etc.;
supported social networks: Instagram, Twitter, Facebook, Linkedin;
alternative: Plann (plannthat.com).
Iconsquare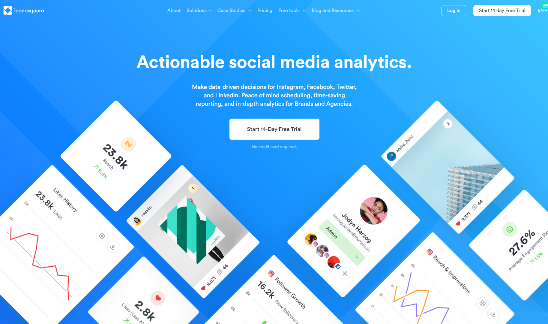 Another universal SMM tool for Instagram. The set of functions is impressive: publication planning, analytics, statistics of interaction with content, the "conversations" option (the service will show all messages and discussions related to your company), you can configure channels and track influence agents in the selected industry.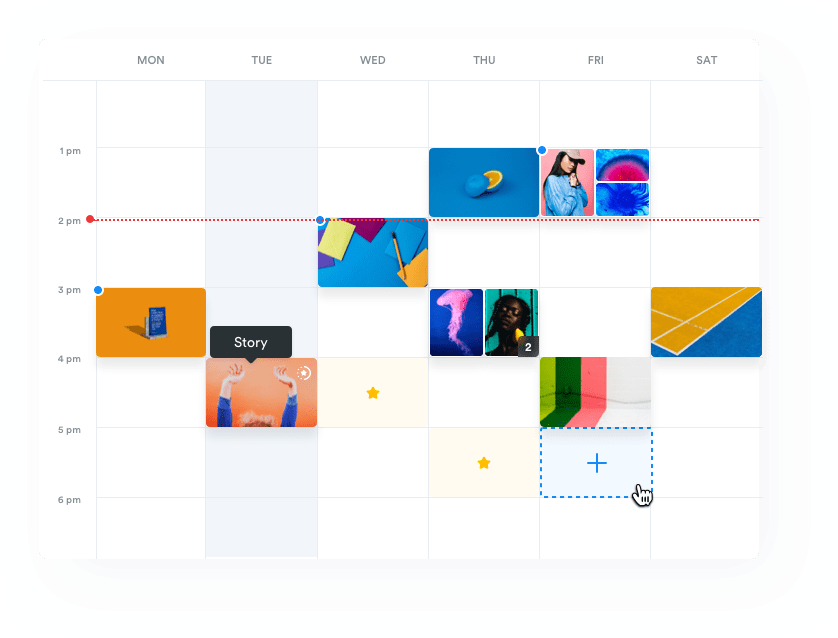 The disadvantage is minimal integration with third-party services. And the high price.
Features:
monthly subscription: Pro – 49$ (up to 3 social accounts, some of the functionality is not available), Advanced – 79$ (up to 5 accounts), Enterprise – 139$ (up to 10 accounts);
features that you can use freely without payment: Bio Manager, channel audit, reposting tweets in Instagram;
list of features: scheduler, profile analysis and for individual publications, uploading reports, exporting chats, comments, "conversations" (find out what they say about you on the network), hashtag search, template library;
supported social networks: Instagram, Twitter, Facebook, LinkedIn.
Later
The service positions itself as the №1 among marketing Insta-tools. It is difficult to check this, since all SMM combines have similar indicators. But in terms of convenience, visual appeal, according to the editors, LeadBit is definitely the best. What is important is that there is a free tariff, although with a reduced set of features.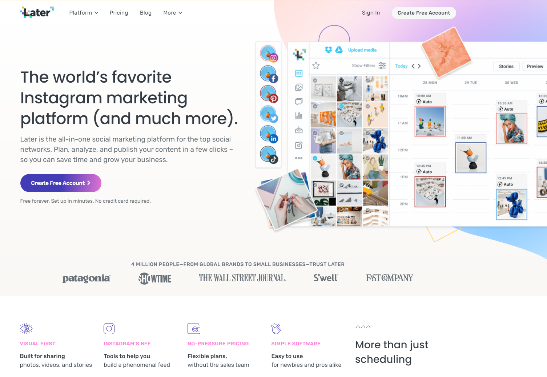 "Later" it offers a well-thought-out visual planner for deferred posting. We simply drag the prepared posts to the temporary tape – it is convenient, visual. Don't have time to work on the content? There is a built-in search: search, copy, edit and add to the task scheduler – all in one click. And this is just the beginning…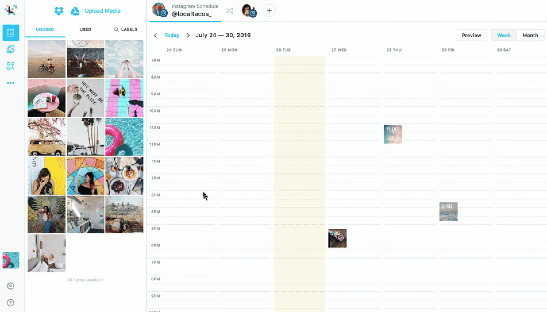 With Later, you can add interactive buttons, edit your profile, track clicks and monitor traffic. You can even give the profile the appearance of a landing page. There is a library of stock images and a publication editor that allows you to overlay text on images.
The main drawback is the restrictions on the number of scheduled posts. In the Free version – no more than 30 per month. Unlimited in the Advanced tariff for 40 bucks. The second disadvantage is that you can connect no more than one profile in one subscription.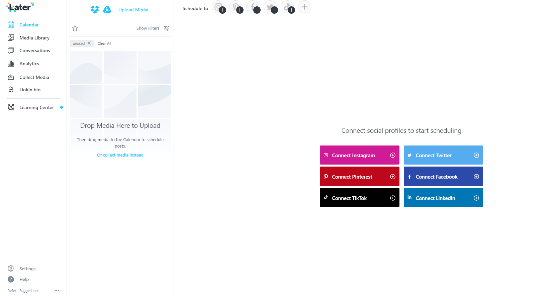 Features:
there is a free subscription with reduced functionality, subscriptions for 15$, 25$ and 40$ per month;
multi-tool: visual publication planner, text overlay on images, stock photo library, profile and hashtag search, tracker, analytics (only in paid subscriptions), analysis of the best time for posting.
it is possible to connect Instagram, Facebook, Pinterest, Twitter, TikTok, Linkedin profiles.
Hopper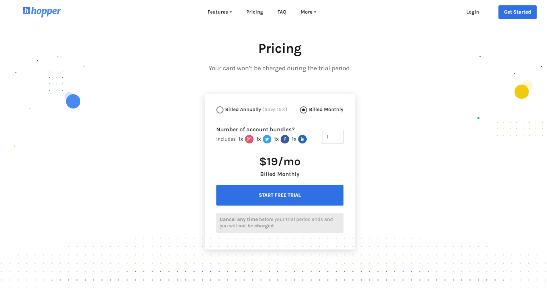 Hopper positions itself as "The Ultimate Instagram Scheduler" – a planner with the most complete package of options, with which you do not need to use other software for marketing in Insta. The functionality of the system is simply amazing. From one cabinet, you can manage several social accounts, a built-in photo and post editor, creating a "mosaic" in Instagram, a publication planner, tracking comments and much more. There is a mobile app (iOS), a widget for the browser.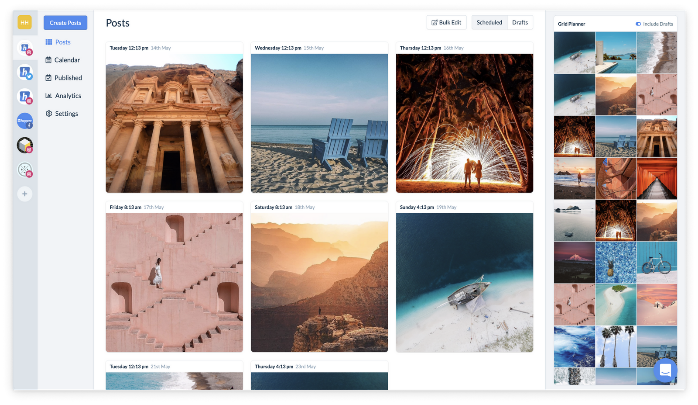 Features:
the only subscription is 19$ per month for one profile, when paying immediately for a year, a 15% discount (16$/month.);
tools: publication planner, reposts, support for multiple accounts, analytics, access for the team, search for mentions, search for relevant hashtags, signaling the first comment, advanced graphic editor, creating an Instagram mosaic;
supported resources: Instagram, Twitter, Facebook, Linkedin.
Gleam
For some marketers, Glam will be a discovery. There is no powerful analytics and scheduler here. And yet, with its help, you can increase the audience several times in a few weeks. How? With the help of exciting contests, sweepstakes and competitions – this is exactly its purpose.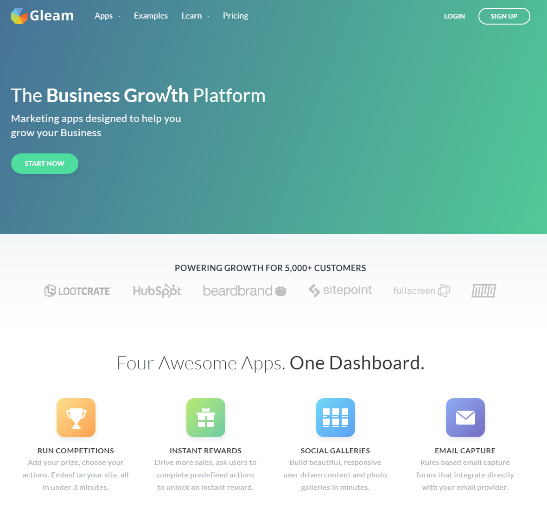 It is based on a very effective marketing strategy, where activity (conversions, inviting friends, reposts) is encouraged by gifts or participation in a drawing. The system allows you to analyze the interests of the audience and launch a contest in a few clicks. The service is paid – from 97 bucks a month, but you can buy individual options.
Features:
prices – from 10$ per month for one tool. Full package – 97$ and above;
features: launch competitions, rewards and cashback, create beautiful galleries, analyze email;
the list includes more than 100 social networks and services.
PromoRepublic
A tool that literally saves hundreds of hours. In terms of capabilities, it is inferior to the combines described before, but at the same time it gives something that others do not have – reasonable planning of publications taking into account the time zone, industry, audience behavior and holidays. The visual manager makes it easier to plan publications. There is an open library that contains 6000+ ready-made templates. Built-in post editor.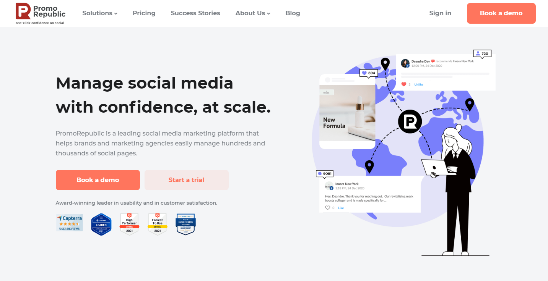 The service has other features as well. You can track mentions, hashtags, quickly respond to messages and comments from your personal account.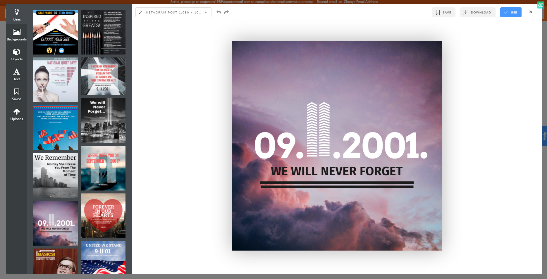 Features:
there are several subscriptions: from 9$ per month – only Smart publications, you can connect up to 3 profiles. From 49$/month (when paying immediately for a year from 39$) for full functionality;
Features: smart scheduler, activity tracking, template library, post editor;
you can connect profiles to Facebook, Twitter, Instagram, LinkedIn, Pinterest.
Renderforest
If there were SMM tools before, now there is a combine for creatives. In a couple of minutes, you can create a cool Story, assemble an animated screensaver for a channel, a visualization for a music album or a hand-drawn animation – all this is available in Renderforest. The application has hundreds of ready-made templates that can be edited, a collection of cliparts, backgrounds. There is a website builder and Bio. And all this is online.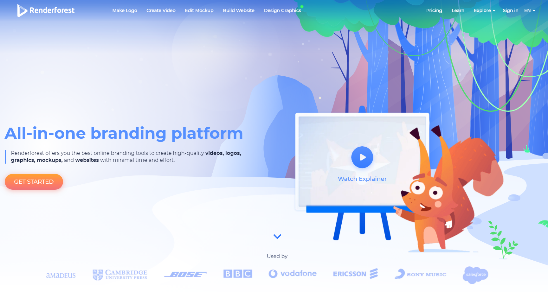 The last surprise is the price. There is a lifetime subscription for 0$. Of course, with restrictions. Export videos only in 360r, export images with low quality, the size of the video is no longer than 3 minutes. However, a FREE subscription is enough for most instagrammers, given that the audience sits mainly on smartphones. If you need more, we choose a paid tariff. Given the set of options, the price is simply ridiculous. From 5 bucks for the lite version to 50$ for a subscription for studios with unlimited video export as FHD and videos up to 60 minutes long.
Most arbitrageurs and marketers of small companies will have enough for the eyes of an Amateur subscription for 10$ (videos up to 15 minutes, up to 18 videos in hd720 quality) or Pro for 20$ 2 (clips up to 30 minutes, up to 30 pieces in FHD).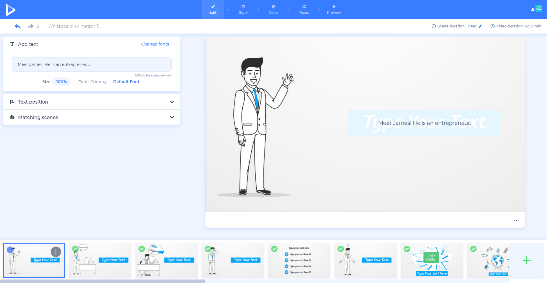 Features:
free tariff with restrictions, monthly subscription (subject to payment for a year): Lite 4.99$, Amateur 9.99$, Pro 19.99$, Agency 49.99$ (unlimited, the tariff is available only in an annual subscription);
you can buy one of the available tools separately;
functions: development of logos, animated screensavers, story templates, creation of hand-drawn (felt-tip) animations, slide shows, presentations, website builder;
alternative: www.powtoon.com.
Foursixty
Do you want to sell on Instagram. Foursixty allows you to make clickable publications and turn ordinary content into an online store gallery. The platform is easy to use, but you will have to pay for everything. The minimum tariff is 50$.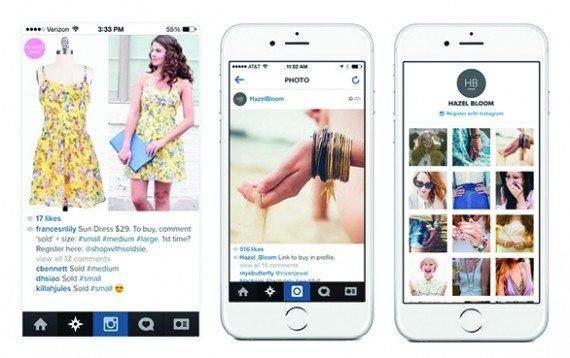 Features:
Free tools for Instagram -TOP of the best
In the list below there are also services with paid tariffs but with extensive features in the free version.
Plann
In general, it is paid. This is an SMM harvester, similar in functionality to Buffer, Later. But with Plann, you can use the publication planner without paying a fee. Monthly schedule for 30 deferred posts. Not much for large publishers, but more than enough for small businesses, arbitrageurs. And a paid subscription does not cost much – from 9$ per month (7 for a subscription for a year).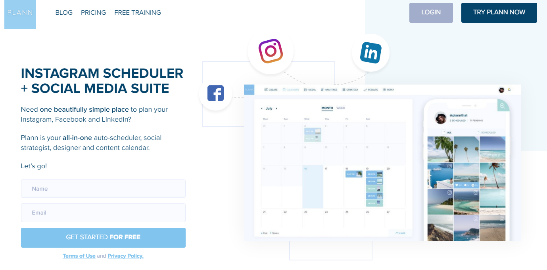 Features:
free planner for Instagram;
there are applications for Android, iOS;
in the paid version (from 7$), you can connect several profiles (Instagram, Facebook, Linkedin), analytics, a built-in photo editor, ready-made templates for images and videos.
Canva
Canva – a whole publishing platform with thousands of cool templates for Instagram. Here, in a couple of clicks, you can prepare a presentation, a banner, develop a logo or a video. Yes, it is paid. But name at least a dozen friends who use a paid subscription.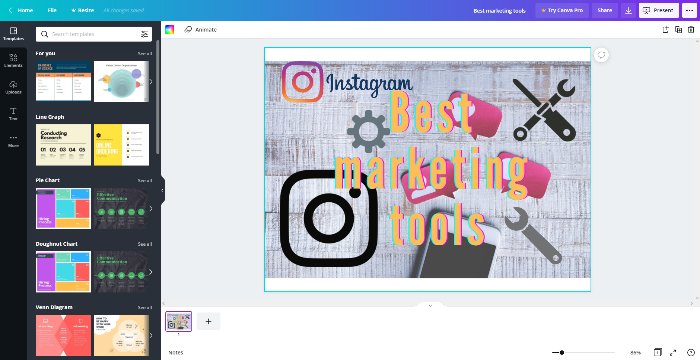 The free version has enough templates and stock photos to work for at least ten years without thinking about anything else. Although the editing capabilities are reduced, no one uses the Canvas like Photoshop. And there are many alternatives, including online (Pixlr.com, Photopea.com, Sumopaint), desktop software (GIMP, Photo Pos Pro, Pixia).
Features:
there is a free version and a paid Pro subscription for 12.99; per month or 119.9 per year. For non-profit organizations, schools and universities, the use of the Pro version is available free of charge;
functions: logo development, creation of presentations, stories, banners, ideas for posts, design of printed products;
there are ready-made templates for Facebook, Twitter, YouTube;
Pablo
A simple post constructor with which you can create cool publications for Insta in three or four clicks. This is a visual editor, in one click you can apply text, filters and upload all this to a social network. Ready-made templates and an image gallery are available.
Surprise, Pablo is one of the applications from the Buffer environment that you can use without registration.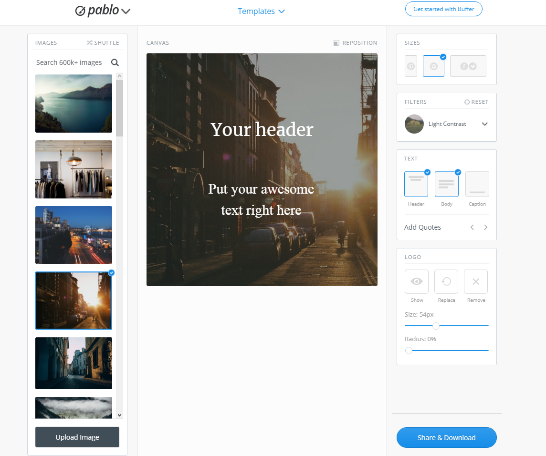 Features:
you can use it without registration;
preset sizes for Pinterest, Instagram, Facebook;
functionality: filters, cropping to size, text overlay, adding a logo.
Unfold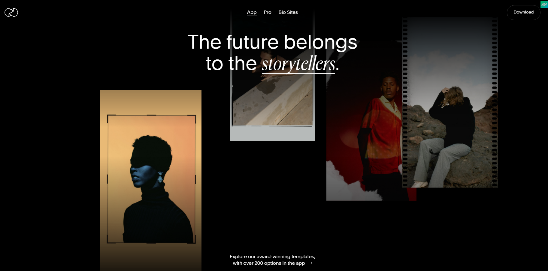 A simple application for a smartphone (iOS, Android), with which the content becomes professional. The software offers dozens of templates for Stories, publications, working with fonts. Export in high quality. There is a built-in designer of the biography page with active links. The application is freely available. Additional features can be connected (subscription) for 2$, 3$ or 20$.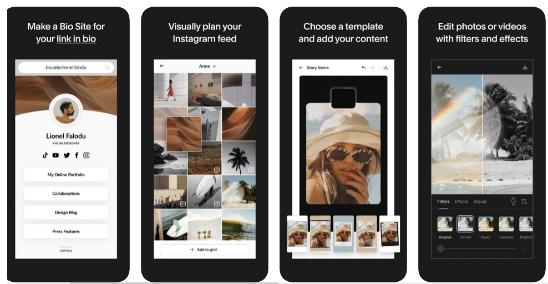 Features:
apps for Android, iOS;
free software, there are paid tariffs;
features: templates for Stories, editing posts, creating a biography with links (bio).
VSCO
Instagram and visual effects are inextricably linked. VSCO is an application for creating cool posts and editing videos. The program has ready-made presets, convenient overlay of filters, text, and additional effects.
There are versions for iOS and Android. In the basic configuration, the list of templates is limited. You can buy the full version in the app – an annual subscription for 19.99$.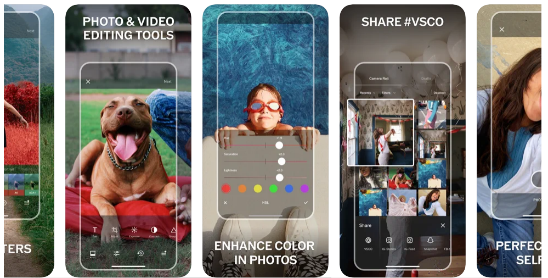 Features:
project page – vsco.co;
apps for iOS, Android;
there are in-app purchases of premium templates and effects.
photo and video editor for social networks;
alternative: Snapseed, Photoshop Express.
Hyperlapse
If you want to create and post an unusual video for Stories, there is not much time – this is what you need. Hyperlapse will change your idea of producing cool content. The program does not have many functions: timelapse, hyperlapse, video stabilization, slicing, applying filters, improving to cinematic quality. But you can create a cool video literally on the go. The only drawback is that it is only available for owners of iPhones and iPads.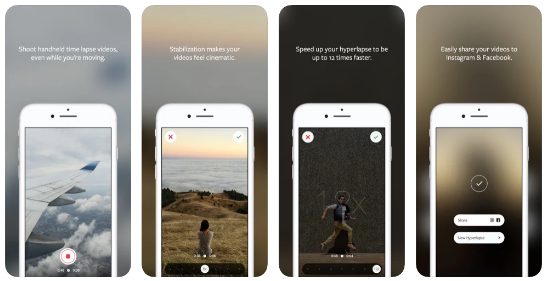 Features:
apps for iOS;
after downloading, the functionality is available in the application without restrictions, no additional fee for premium features;
features: timelapse, hyperlapse, video stabilization, improvement;
automatic video upload to Facebook, instagram;
alternative: Microsoft Hyperlapse Mobile, Lapse It, Skyflow.
Story Maker – Insta Story Art for Instagram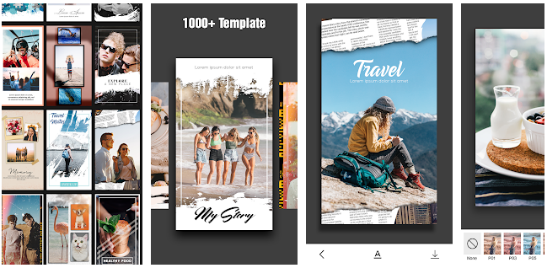 If you need a full-fledged video editor for a smartphone, you do not need to install expensive software. Story Maker is not inferior to mid-level desktop programs. There are ready-made templates with preset settings for editing Stories, IGTV. It is easy to add text, animation. Built-in wizard that creates a clip based on the added materials.
Features:
app for Android;
there is paid content;
list of options: video cropping, transitions, text overlay, filters, video by template;
alternative: Story Editor for Instagram, Mostory, StoryChic.
AutoHash
Audience coverage is important for success in marketing. Hashtags will help. Auto Hash allows you to find popular hashtags and relevant publications in a few clicks.We upload the image, the program will analyze the content, start a search. Sorting by location is available.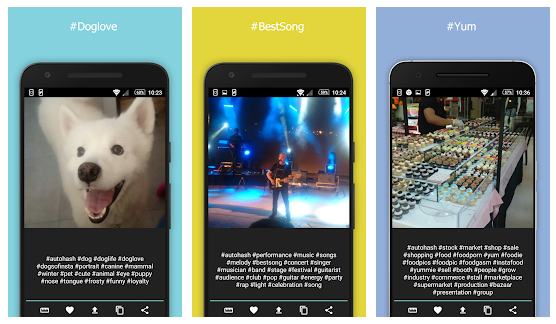 Features:
app for Android;
free software without restrictions:
search for hashtags by photo;
alternative: Tag Me, HashTags, Hashtag Inspector PRO, www.tagblender.net.
mssg.me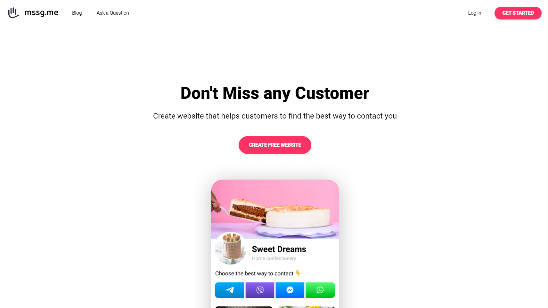 A service where you can create a biography site for social networks in 2-3 minutes. On the BIO page, you can place links to other social media, add products, make a store.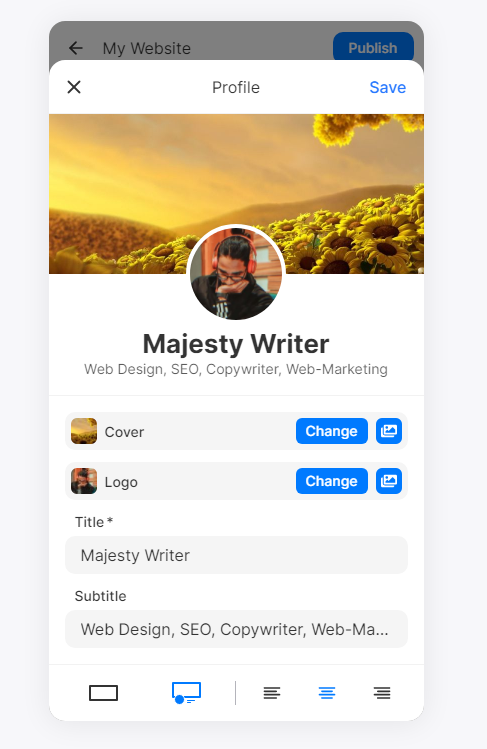 Features:
project page: mssg.me;
a free tool, for 7.99$ per month, you can get Premium features: add your domain, connect an analytics system, premium themes, SEO, billing;
there is a quick authentication via Google;
development of a bio page with links, buttons of messengers, social networks;
compatible with Instagram, YouTube, Tik Tok, Twitter;
alternative: linktr.ee, taplink.ru.
Video about what you need tools for promotion in Instagram and which one is better to choose
Life hacks for promotion on Instagram
A few tips that will help you quickly promote a new blog in Insta or expand the audience.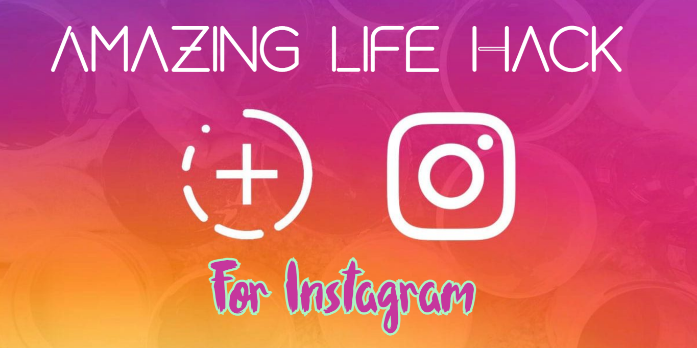 Use Instagram visit cards
This is an analog of a QR code with a link to a profile that can be sent in messengers, sent by e-mail, or even printed out as a poster. You can make a business card in the app after connecting your business profile.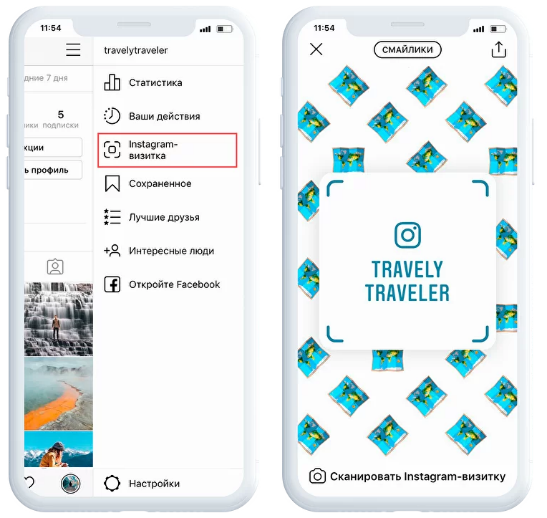 Mutual PR
This is a friendly advertisement – you share, like and comment on other people's publications. Other members of the system will do the same for you. This strategy allows you to quickly increase the audience several times without investing. But here it is important to carefully study the features of the profiles of "partners" in order to make their activity organic.
You can find partners for mutual promotion on special services: inblogs.ru, epicstars.com.
Telegram-bots
For promotion in Insta, it is not necessary to install complex applications or use a browser. Tools from the "Must Have" list can be obtained in Telegram for free.
Useful Telegram bots:
@text4instabot — counts the number of characters, helps to accommodate a post of 2200 characters;
@SaveAsBot — a bot for downloading content (images, stories, carousels, IGTV, texts) from Instagram to your device. It is enough to throw off a link to the desired content;
@Instaseve_bot — allows you to download graphics and videos in their original quality in one click;
@Wmarkbot — adding watermarks to images;
@Getlikersbot — a bot for conducting contests, an analog of the service for randomly selecting the winner by likes;
@Getcombot — also a bot for contests, but chooses the winner among the commentators;
@Buddy_the_bot — to search for insta-bloggers and public sites where you can place paid advertising or offer your services;
@Soberubot — a service for analyzing the subscribers' account. There is a free (connection of no more than 3 accs) and a paid version;
@getcombot — a bot for uploading comments for a selected publication in one click;
@voicybot — converting voice to text;
@HashtagsGenBot — it will find popular hashtags on a given topic;
@stthbot — to cross out the text, we send the necessary comment, he will write it in a font with a strikethrough;
@IGSpyBot — the bot is a spy, can download videos, stories and live broadcasts, while unnoticed by the owner.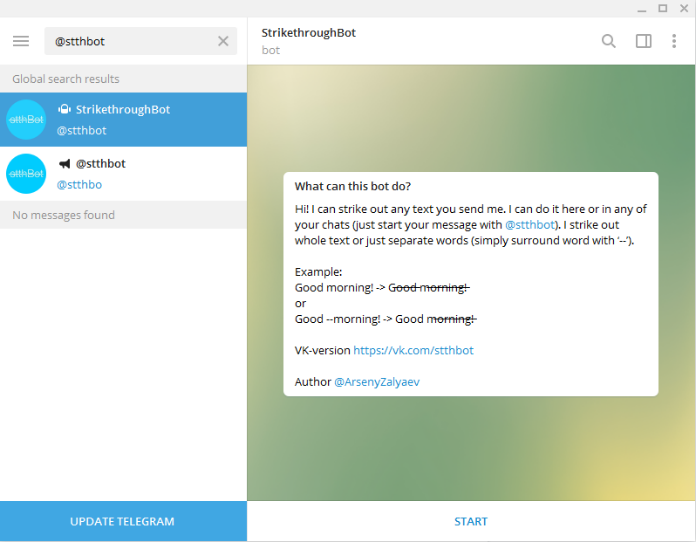 Conclusion…
Any promotion channel requires long-term planning and systematic actions according to a given schedule. But there are many useful tools for Instagram that allow you to automate most routine processes, from searching for a popular hashtag to publishing on a given schedule. Insta can become a full-fledged source for sales, promotion of your own or partner brand. If something does not work out-write. The managers of the LeadBit CPA network will help you choose the best points, adjust the strategy for the best results. After all, we are becoming more successful with you).