The world does not stand still. Trends on affiliate marketing are constantly changing. But there are still stable platforms that go through their life cycle from the lowest steps of the popularity pedestal to the peak and subsequent decline for a very long time, for decades. And one of these platforms can fairly be called Instagram. Moreover, this social network, as many experts believe, has not yet reached its peak. It is only actively developing, but already practically occupies the second place in the world. And if it soon enters the TOP 1, it will hold this bar for a long time.
That's why we pay such close attention to Instagram in our reviews. No matter how banal it may sound, but this social network is the future.
About the effectiveness of Instagram as a platform for earning money
One of the key advantages of Instagram is its variability. It allows you to achieve marketing success in various ways. And at the same time, completely different specialists can earn here. These are representatives of large brands that have long tried out the productivity of advertising campaigns on Instagram, and small businesses of private entrepreneurs, and just influencers who receive direct income from advertising placed on their accounts. But most importantly for us, Instagram is a great place for affiliate marketing. Here it will be possible to promote almost any offer without any problems, of course, except for the most gray ones. After all, the rules of the social network, although not as strict as those of the older brother – FB, are also very «biting».
Why will Instagram become a profitable platform for affiliate marketing? The answer lies on the surface:
the size of the audience. 1 billion monthly visitors. Moreover, these figures are constantly growing;
the effectiveness of the audience. Most of the users are young and solvent people. 51% of women, 49% of men. The main age group is from 20 to 40 years, this is almost half of all users. A nuclear mix of the youngest and the most affluent. People who are ready to buy a new product and are interested in your offers, and at the same time able to afford them;
a lot of promotion mechanisms. This is also an important factor that not only makes it possible to reach the goal in different ways, but also affects healthy competition. There is no satiety with advertisers who work in one way. Therefore, the competitive price of a click does not skyrocket, and the prices of influencers remain not so unaffordable even for a single arbitrageur.
If you look at the experience of marketers around the world, it turns out that 72% of them have used, plan to use or continue to use Instagram. That is, 72% of businesses (conditionally, of course) can effectively develop their advertising companies in this social network.
A little bit about verticals
Let's look at the basis before moving on to a specific guide on the best verticals in Instagram. The concept of vertical itself varies depending on the scope of application. In a general sense ― it is a vertical market segment that scales by the number of offers or users, but not by the specifics of the product. One industry that unites the entire sphere of goods and services of the same type.
Vertical gradation of the market is convenient for specialists who study all the chips and nuances of a particular segment. And as a result, they will be able to apply their expert skills with almost any offer and at any level. Therefore, many affiliates prefer a strict niche. Yes, there are those who focus on 3-4 verticals at once. Fortunately, many niches are also very adjacent. Or even jack-of-all-trades who are able to promote almost any offer well. Especially when it comes to Instagram. But still, most often the arbitrageur has 1-2 favorite verticals.
Now the concept of the market vertical has shifted somewhat in traffic arbitration. The usual verticals are supplemented by a lot of new ones that come from the open market, are generated by the same trends of social networks, and so on. They are often referred to as categories, like household goods – part of a commodity. And various income schemes for earning money on an Instagram account are part of the vertical of finance. At the same time, classical traffic arbitration has its own categories. Adult, for example, in the general sense is a category, not a vertical. But since over time all these concepts are increasingly mixed up, and new arbitrators are beginning to get confused in terminology, for convenience, all categories are conditionally called verticals. This is what we decided to do, so as not to inadvertently mislead our participants.
How to choose a suitable niche for yourself
Having dealt with the concepts, you need to move on to the second point – the choice. We said that Instagram allows you to promote offers in almost any vertical. They also added that it is easiest to focus your attention on 1-2 niches. This way you can constantly grow and improve. It is better to study your target audience, understand the marketing techniques that work specifically in this niche of traffic arbitration. And then create and optimize effective advertising campaigns from scratch in just a couple of hours (+ the same amount after the trial run).
Now let's figure out how to choose this vertical for ourselves. Yes, experienced arbitrageurs who have long decided on favorites for themselves may well skip the section. Unless, of course, they want to expand the pool of working niches for themselves.
First of all, it is necessary to pay attention to the specifics of the work and the audience. This is the foundation, all verticals differ mainly only in the methods of promotion, as well as the target audience. If you work on a book e-com, then your audience will be people 20+ years old who adore literature. And this is a completely different audience than people who are interested in adult gaming (and sometimes not, and this is also a nuance of the niche). Therefore, first choose the audience, then think about the vertical. It is most logical to take on the one that is really interesting to you. But it is also profitable. So, it is not recommended to start with swipstakes that have significantly lost popularity in 2021. But the same gaming or crypt is in the top with sympathy.
But on the example of the last vertical, the crypt, we see another condition – the demand for the knowledge base. It will not work to promote the crypt if you do not understand it perfectly well, do not know everything about blockchain technology. You need to understand financial exchanges or market instruments (like binary options) at the near-expert level in order to work with this category of finance. But for the promotion of an adult, you do not need special knowledge, but the specifics of the work itself are more complicated here. However, this knowledge mostly appears only with experience.
And we come to the next point – some verticals are simpler than others. And it's better to start with easier ones to master. Most of the types of merchandise, dating, half of the adult, installations, tourism are simpler verticals. And gambling, beauty and fashion, nutra, style are more complicated. Crypto, options, blockchain, ICO, finance and some others are the most complex verticals that it is better to get into either after gaining significant experience in arbitration, or if you are in principle well versed in these areas.
And the last factor that needs to be taken into account is the level of the audience. That is, its price and the reward for it. Conditionally, all traffic is divided geographically into TIER 1, 2, 3. It is most logical to start working with TIER 2 or TIER 3. When working with TIER 1, the cost of error is too high.
Ways to sell via Instagram
How does Instagram outperform almost all competitors? As we have noted, one of the main advantages is the variability of advertising. And it really is. Yes, some of the methods are better suited for promoting a brand or your small business. But you can also use almost all the features of Instagram to arbitrate traffic in one way or another. Therefore, affiliates can work on the network using completely different methods and tactics. Unlike advertising networks, where everyone competes in the general mass, buying clicks from each other.
Let's go directly to the methods:
Paid advertising. Instagram uses FB Ads Manager, a proven tool that allows you to target your target audience extremely accurately. And in this case, the affiliate marketing wins a lot. Eliminates the possibility of empty clicks that will definitely not be able to bring leads, accelerates the pace of the advertising campaign and increases profits. Paid advertising allows you to convey your creativity through several different ad models. This is a story, and the usual product advertising in the feed, and the famous carousel/panorama. What is noteworthy is that you can easily manage the entire AC directly from Manager, constantly changing the traffic flow to a particular creative, excluding and adding ads. Separately, I would like to note the possibility of targeting a ready-made contact list, for example, after parsing or the audience of a certain site. As well as the possibility of scaling this traffic, using the option – similar audience. So Instagram itself will select users who are similar to the one you have chosen;
Account promotion. What for? Why does an arbitrageur need a promoted page on Instagram, he is not an influencer? The fact is that this is a convenient and simple method of work if you constantly take a lot of offers to promote. Or you work with one, but without time limits and the amount of traffic. Then it is logical to simply promote not a creative, not an advertising campaign, but an entire account. Where there will be a loyal audience that is interested in your offers, your business vertical. Many arbitrageurs create a real online store in this way. For example, in the e-com. Roughly speaking, they give users expert reviews on the best and most profitable products, and they make a purchase using their referral links. And you can connect countless offers to such an account in the conditions of one vertical. And over time, the account itself begins to bring money simply because of the high number of followers. But, the work on account promotion is not as fast as on the development of an advertising campaign. Even according to the most optimistic forecasts, it will take a couple of months to reach the 10 thousand mark. It's good that Instagram itself offers great tools for this. Using the same FB Ads Manager, you can use the CPA model to select targeted actions on your account instead of clicks, the same likes, comments, subscriptions;
Help of influencers. Now you are buying ads from Instagram users who have acquired a certain number of loyal audience. The native element works, because most of the followers really trust the opinion of their influencer. However, making an adjustment for the prices on Instagram, we recommend working exclusively with micro-influencers. Their advertising prices are well within the budget of an ordinary arbitrageur. And their audience of 2-10 thousand people is often more loyal. But millionaires and traffic deliver less high-quality, and they will request an amount with 4 zeros for advertising.
TOP 10+ profitable niches on Instagram
Let's move on to specific verticals that really bring income to Instagram. The audience here is specific, mostly young, active, appreciating modern achievements of civilization. And it needs a special approach. This means that there are different verticals in the TOP here than in other social or advertising networks.
Let's see in which niches there is really a large margin and conditional 200+% ROI.
Health and fitness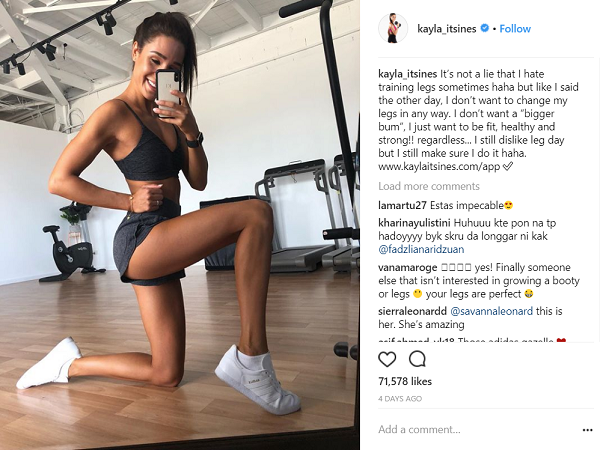 Health – this is the trend of the last 10 years. With the growth of the general standard of living, people are increasingly concerned about their body and longevity. It is not for nothing that Jeff Bezos recently became the main investor of an innovative life extension company. The same success is enjoyed by various sports products, fitness programs from famous gyms, as well as remote trainings. Together, this vertical covers a huge layer of various offers that you can use.
how it works in Instagram: basically, the gut is suitable for traffic arbitration. A huge part of it is based on health products. And most of their landing pages are based on storytelling, which is great for Instagram. These are also offers of goods of the appropriate type, goods for sports, sports equipment. And the promotion of fitness clubs, where the exhaust comes from referral links;
the best ways to search for traffic: the logical method would be the usual paid advertising. As well as buying stories from small influencers in the field, fitness trainers and even doctors;
auditorium: these are mostly people over 30, at an earlier age we are rarely very concerned about our health;
the complexity of the niche: quite demanding in terms of competencies, it will not be so easy for beginners. By the way, we have already talked about what niche is better for a novice affiliate marketer;
budget: average.
Fashion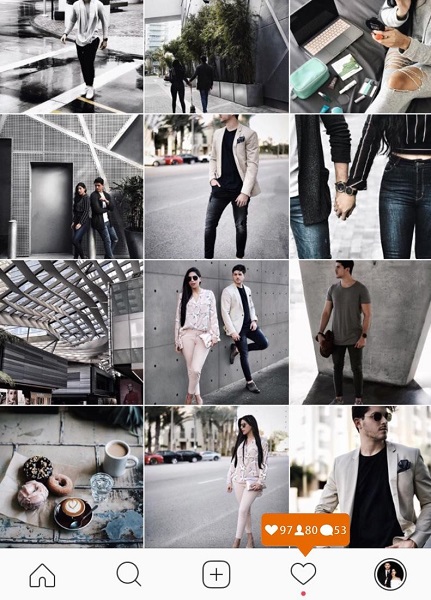 A popular, popular, but peculiar vertical. It is mainly based on the promotion of its own authoritative accounts. There are not so many small offers in the field. But the general popularity of fashion is undeniable. Especially in a social network like Instagram. After all, she tries to visualize all the content as much as possible, is built on flaunting her fashionable look. Therefore, just for this site, the niche is ideal.
how it works in Instagram: two options. Either promoting your own account, or working with influencers. In both cases, the main benefit from agency sales is from large brands. For example, reviews of the latest collections;
the best ways to search for traffic: again, paid advertising will not come in, you just can't stand the competition. Contact the bloggers;
auditorium: the age category is from 16 to 35 years. This is the key base of target audience;
the complexity of the niche: as a vertical, it is an easy niche. But it will require serious knowledge in fashion, and not in affiliate marketing;
budget: large.
Beauty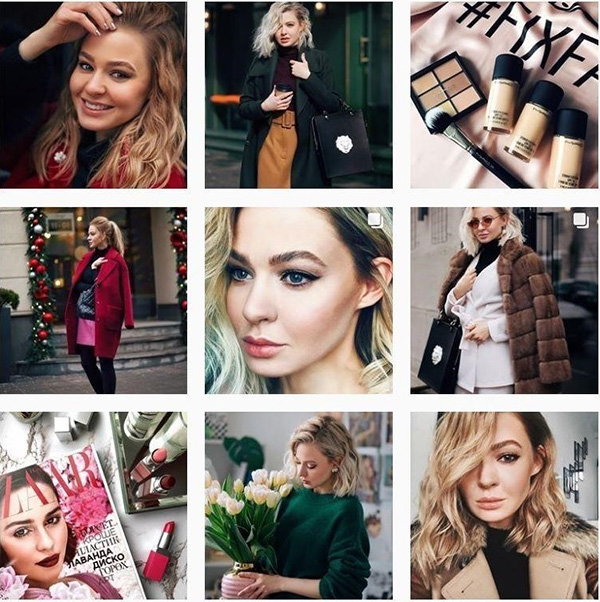 Here is the last member of the big three. Instagram is about fashion, health and beauty. It is these three points that make a person visually attractive. Appearance, style – all these are the main values in this social network. Therefore, most of the female audience and a good quarter of the male audience are concerned about beauty here. The target audience is huge.
how it works in Instagram: in 80% of cases, the vertical is represented by the gut. There are a lot of beauty products in it. And as already noted, the methods of forming landing pages are very suitable;
the best ways to search for traffic: paid advertising looks good. Especially if you choose really attractive creatives and slogans;
auditorium: although the male audience is also interested in such a layer, for more exhaust, we would recommend targeting exclusively women. The age range is also set by the offer;
the complexity of the niche: average;
budget: average.
Journeys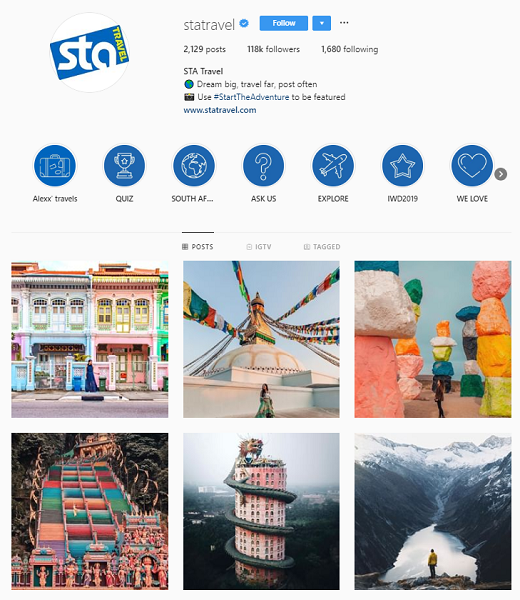 As soon as the reins of quarantine and self-isolation were lowered a little, people became simply obsessed with traveling. During the year of forced imprisonment, I longed for both trips inside my own country and visits to foreign resorts. Therefore, related products have become very profitable. They leave like hot cakes. And what is noteworthy, Instagram has a very well-off audience that can afford luxury hotels, business class seats on airplanes and the best goods for recreation.
how it works in Instagram: this vertical is divided into two large parts. The first is the agency sale of tours, international flights, hotel reservations, services of guides and guides, and others. The second is a product for camping, which has also become super popular. In terms of demand, both industries roughly correspond to each other;
the best ways to search for traffic: paid advertising with accurate targeting will be the best option;
auditorium: focus only on paying traffic. Users from 25 to 40 from TIER 1;
the complexity of the niche: below average. In fact, there are no special nuances, the main thing is accurate targeting and a pleasant advertisement;
budget: low. You can start a campaign with a little money.
Finance – credit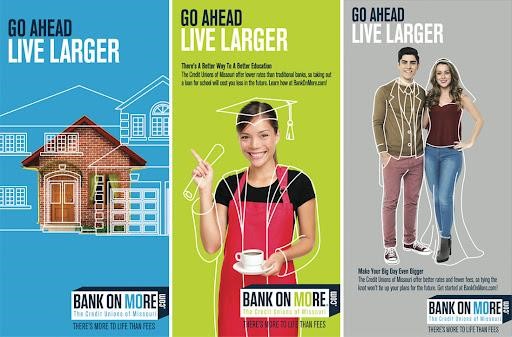 Again, the relevance of this vertical in Instagram was brought by the recent pandemic. Many users, after the forced stagnation of enterprises, had their wages significantly sunk, and someone, in principle, was reduced. And everyone understands that in such a situation, borrowed funds become the only logical way out. In principle, lending has always been in demand. But on Instagram, it literally got a second wind.
how it works in Instagram: small credit organizations, microcredit. Do not wait for offers from large banks, they will not be;
the best ways to search for traffic: it is better to focus on paid advertising. But the influence of some bloggers should not be written off. In such a delicate issue, people are more likely to trust the opinion of other people than faceless advertising. A lot depends on the landing page, it may be worth working out the pre-land;
auditorium: but here it is better to focus on TIER 3. According to statistics, it is there that people most often take out small loans, and their credit rating is often low, so there is no choice;
the complexity of the niche: simple;
budget: low. TIER 3 audience still. Of course, you can scale the project for any budget.
Finance – Income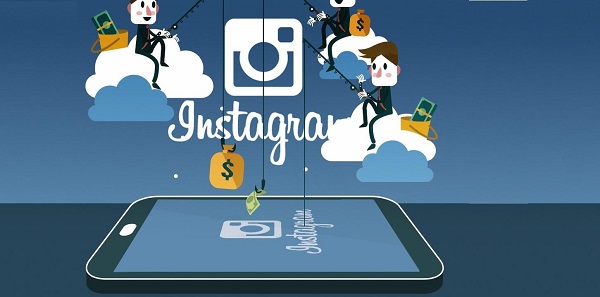 But here the meaning is radically opposite. Small schemes for a small income in Instagram do not work from the word "at all". But serious activity, investment, profitable enterprises, ventures, successful PAMM portfolios and top ICOs will go to "5+". Therefore, in this social network, you can easily find a profitable client who can immediately throw a large deposit on the offer. However, FB is not inferior in this regard. But there is also advertising slightly more expensive.
how it works in Instagram: in almost any case, this is an investment. No difference, in the purchase of tokens in the ICO, in managers with a combined account of traders, brokers, ventures, and so on;
the best ways to search for traffic: only paid advertising with narrow targeting. It is unrealistically expensive to buy advertising from influencers suitable for target audience;
auditorium: TIER 1 from 30 to 50 years. Moreover, with tags of interest in the style of "business", "investment" and so on;
the complexity of the niche: complex;
budget: hight.
Crypt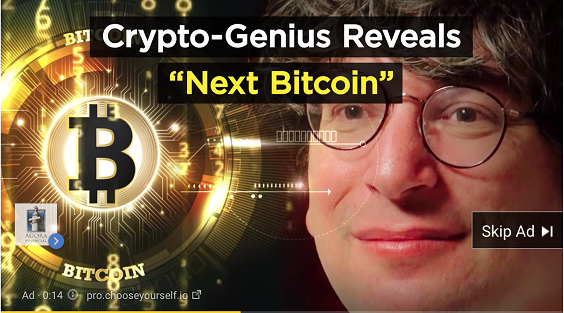 Everyone knows that the cryptocurrency has been experiencing a new upswing for a couple of years. Bitcoin is going uphill, litecoin, ether – all are becoming a strong monetary unit. Needless to say, the government of entire countries gives instructions to use federal and municipal resources for mining. Accordingly, the interest in the vertical is enormous. And just a modern audience that is "in the topic" and lives on Instagram.
how it works in Instagram: various cryptocurrency exchanges, exchangers, goods for mining, and so on. There are actually enough offers in the vertical. And almost all of them with a large reward. On average, from 300$ per lead;
the best ways to search for traffic: again, paid advertising is suitable here. But also your own account, if you have been running it for a long time on the crypt, will be an excellent platform for promoting offers;
auditorium: financially secure, but young. The range is from 20 to 35 years;
the complexity of the niche: average, but requires knowledge of blockchain and crypto;
budget: hight.
Movies and TV series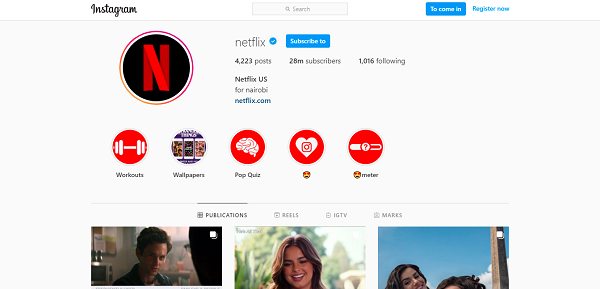 The modern generation grew up on cinema. And very big money is spinning in it. Almost every visitor to Instagram constantly spends time in paid and free online cinema services. Moreover, this trend practically does not concern the level of countries. In other words, people from TIER 1 and TIER 3 spend about the same amount of time on this hobby. Yes, with a low purchasing power of traffic, for example from India, users prefer free cinemas or torrent trackers. But the demand does not change, only the format of offers.
how it works in Instagram: the niche is represented by affiliate marketing with large streaming services. For example, Netflix or HBO. As well as offers from illegal or just small online cinemas, which are actually a huge number;
the best ways to search for traffic: basically, the promotion of your account is suitable. For example, a page with expert reviews of new products in the film industry, where a referral link is simply screwed on;
auditorium: almost any;
the complexity of the niche: nimple;
budget: the average method is primarily time-demanding, not financial.
Music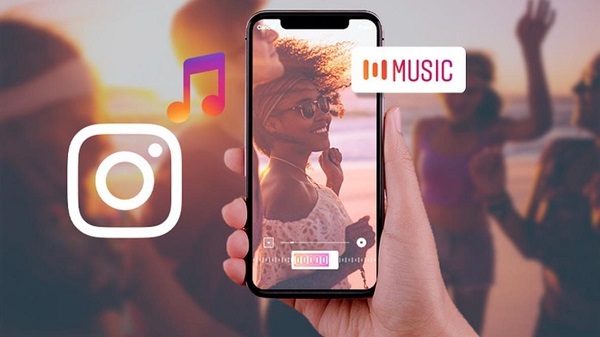 Right after the film industry comes the music industry. And the demand for it is perhaps even greater. Otherwise, the principle is almost identical. Traffic also goes to services for downloading and listening to music, both paid and free.
how it works in Instagram: referral partnership with major official services and a lot of offers for small sites with pirated music. Mainly by the system SOI/DOI;
the best ways to search for traffic: but here it is illogical to promote an account, paid advertising will be a much more successful solution;
auditorium: again, almost any;
the complexity of the niche: easy;
budget: average.
The product of needlework and decor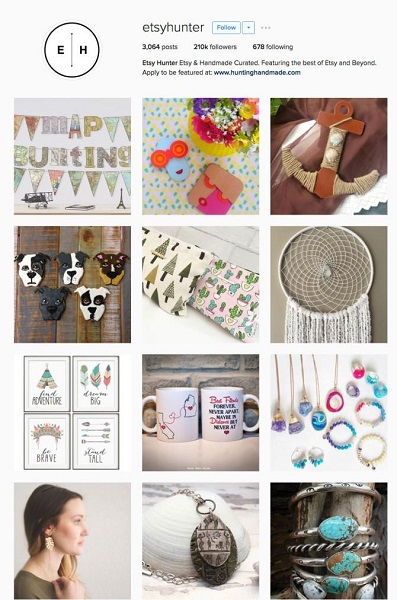 Handmade goods are very much appreciated on Instagram. From various plush toys, jewelry, decorative items for the home to full-fledged hand-cut clothing. And many entrepreneurs use Instagram as a point of sale. And others who do not have promoted accounts need advertising to sell their products.
how it works in Instagram: almost always, these are offers from needlework masters who need sales. Less often from sites that unite such masters in large groups;
the best ways to search for traffic: paid advertising will be the best choice. But it is quite possible to try to buy native products from influencers who sell related, but not interchangeable products;
auditorium: most often, our target audience will be women aged 25 to 45 years;
the complexity of the niche: average;
budget: above average.
Household goods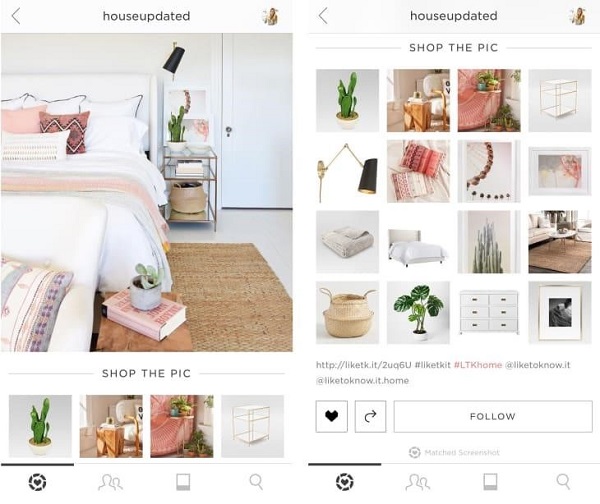 The last category of the product, which is included in the TOP of the most popular niches in Instagram. This vertical has become super-popular again due to the long self-isolation. People just decided to improve the appearance of their home, because they spent the lion's share of time there. And as a result, a buying habit was formed.
how it works in Instagram: the vertical is represented by both large stores and small entrepreneurs. Most often, these are custom-made furniture, decorative decorations for the house, as well as various goods for the garden and plot;
the best ways to search for traffic: only direct advertising will be effective here. However, you should not be too zealous with targeting settings. Only on a geographical basis, because most often projects do not deliver goods to other countries;
auditorium: mostly people over 30 years old. Focus on the female gender, but do not exclude the male one. Approximately 70/30;
the complexity of the niche: moderate;
budget: average.
Gaming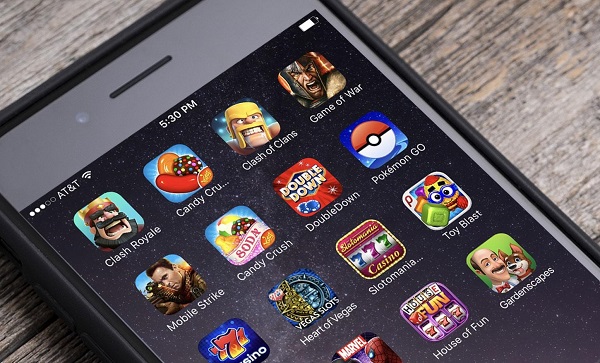 The classic vertical of affiliate marketing, which is now one of the leaders. And perhaps the most popular niche in principle. And this trend can be traced on all sites, Instagram is no exception. Although, it is worth noting – here the popularity of gaming is slightly lower than in other social networks. But this is enough.
how it works in Instagram: a huge number of offers in the field of mobile gaming. We recommend that you focus on it. There are proposals for the desktop, but they are a minority. However, we will immediately clarify that more than 50% of offers are adult, so we will have to resort to disguise;
the best ways to search for traffic: paid advertising only;
auditorium: young people from 18 to 25 years old are the basis. The second category, 25-35 years old. You can also allocate part of the budget for it, so as not to miss traffic, but the CTR will be less;
the complexity of the niche: medium.
budget: above average.
Installations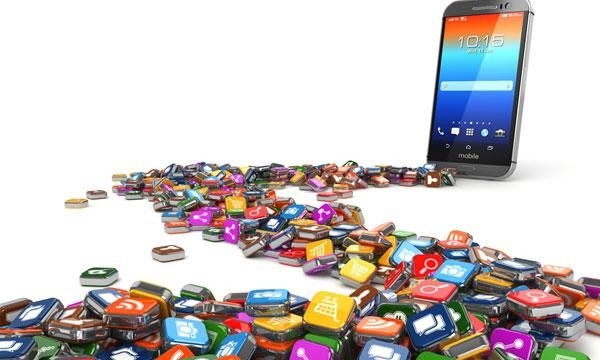 Various utilities and applications are what greatly simplifies our life. Every person has a lot of them on their smartphone. They are less in demand than games, and they compete with each other. After all, the client can put at least a dozen games in the genre, for example, RPG, having played everything. But he will have one photo editor.
how it works in Instagram: the principle is similar to that of gaming. Only you need to focus only on mobile traffic without exceptions. Fortunately, this is 98% of Instagram visitors;
the best ways to search for traffic: paid advertising;
auditorium: here we are more interested in the category from 25 to 35 years, but under 20-25 we are already setting up an advertising campaign in the second place;
the complexity of the niche: simple;
budget: below average.
Niches with moderate effectiveness on Instagram
We have reviewed the most popular niches in which the most money is spinning. The demand for them is breaking all records, but this does not mean that no other verticals in Instagram do not work. There is also a second echelon. Yes, less attention is focused on them, but the competition is also thinner as a result. And you can easily find your own traffic with an excellent exhaust.
Dating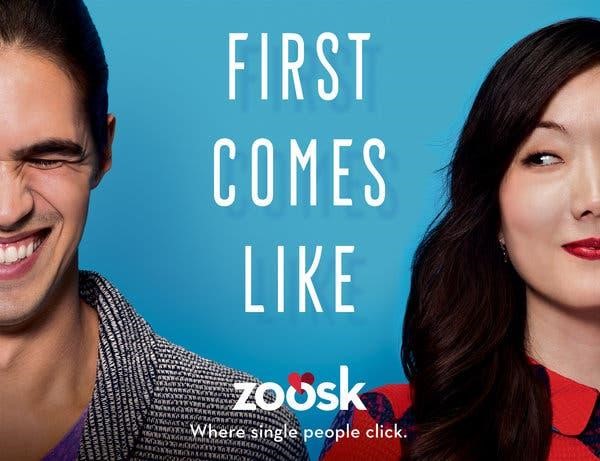 In principle, the vertical itself is very popular now. People are increasingly trying to get acquainted exclusively through the network. And they also prefer to search for adult dating remotely. But in Instagram, first of all, an outright adult is prohibited, so you will have to spin. And secondly, the audience does not come exactly for this. Therefore, even the right traffic will have a somewhat different mood. But the vertical remains in demand.
how it works in Instagram: in 99% of cases, these are dating sites, both mainstream and adult. The rewards are similar everywhere, the system is often – DOI;
the best ways to search for traffic: there is no point in contacting the influencers, we use exclusively Ads Manager;
auditorium: the age category from 30 to 50 years is exclusively male;
the complexity of the niche: you will need experience for competent development of creatives. But we would say that the vertical is simple;
budget: low, start a campaign with almost a minimum budget.
Gambling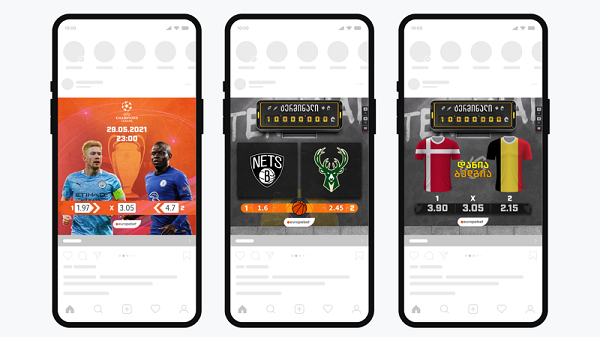 Gambling is very common among a certain category of Instagram users, despite the fact that the rest of the audience treats it sharply negatively. Therefore, in this case, accurate targeting solves almost everything. In addition, Instagram prohibits advertising of privateer agencies or illegal bookmakers as such. And if you cooperate with advertisers on such offers, it is better to pour traffic to them not directly, but through an intermediary, for example, a channel in Telegram.
how it works in Instagram: advertising of licensed casinos and bookmakers is not prohibited on Instagram. Therefore, 90% of all offers come from them. In principle, this is a common vertical in this social network, so users are used to such advertising, perceive it with moderate favor;
the best ways to search for traffic: both paid advertising and ordering advertising from influencers are good here. But in both cases there are nuances. Advertising needs either professional targeting, or a pre-prepared database of contacts, for example, users subscribed to a thematic account. An influencer is also not suitable for everyone, but only specializing in this topic, and not having dark spots on the reputation, the sphere is too sensitive;
auditorium: it is better to target through a ready-made list from a site or group, and then scale it. Or conduct an in-depth analysis;
the complexity of the niche: complex;
budget: average.
Sweepstakes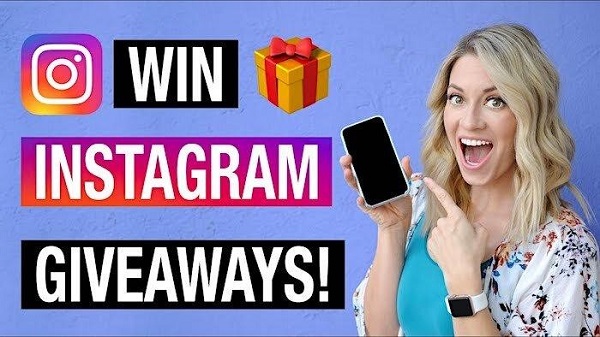 Jokes of various types are popular on Instagram and are perceived positively. The only problem is that if various GIFs are still on the wave of relevance, then the classic models of swipstakes for Instagram are too outdated. Therefore, a vertical with a very average demand.
how it works in Instagram: try to choose offers with atypical and timely sweepstakes, otherwise lead generation will go with a creak;
the best ways to search for traffic: both paid advertising and the purchase of native products from influencers are going moderately well;
auditorium: different, but mostly it is better to focus on the age categories of 20-25 and 40-50;
the complexity of the niche: easy;
budget: low.
Binary Options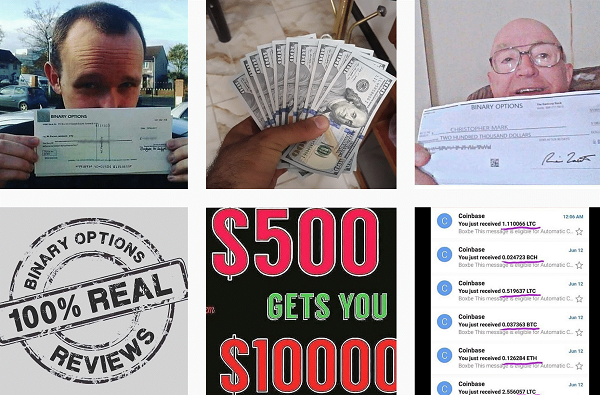 This vertical has lost its popularity somewhat. More than ten years have passed since digital options swept around the world with a "boom" of success. Now it is just one of the tools of the financial market. But it still remains the simplest, which does not require knowledge in technical and fundamental analysis, as well as advanced trading advisors. Therefore, binary options are still on the rumor in Instagram.
how it works in Instagram: the vertical is divided into two types of offers. Offers from various exchanges, brokers and dealing centers and offers from projects for the implementation of trading software;
the best ways to search for traffic: paid advertising;
auditorium: men over 25 years of age from TIER 2. Clients from the first world countries usually do not use options, work through many tools at once, and are engaged in direct Forex trading. And users from TIER 3 simply can't afford to buy an average deposit;
the complexity of the niche: average;
budget: average.
Forex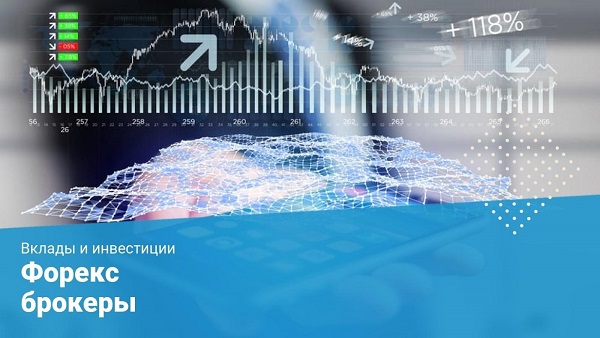 A more popular niche than the previous one. But at the same time, not everyone can afford to use the services of an average offer. Therefore, the amount of potential traffic is approximately equal to binary options. But it is an order of magnitude more difficult to work on the offers of the financial exchange, although in contrast, the remuneration is an order of magnitude higher here.
how it works in Instagram: there are a lot of options. Offers from managing traders, PAMM investors, brokers, educational centers, sites for the sale of software and equipment, programmers for the development of personal trading systems, and so on;
the best ways to search for traffic: paid advertising;
auditorium: men over 35 years of age from TIER 1;
the complexity of the niche: complex;
budget: hight.
E-com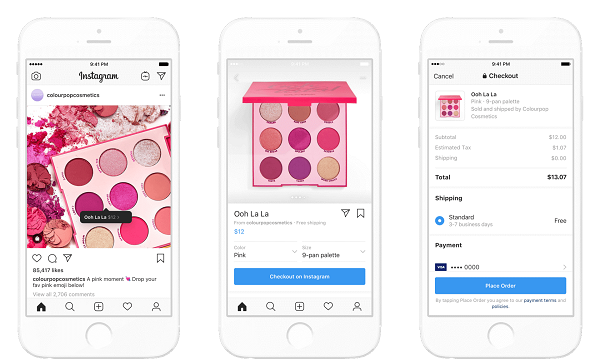 The e-com vertical completes our TOP. A convenient and popular option. And it would be in the upper part of the review, where the best niches are gathered. But the competition in the field is too high, often it slightly exceeds the demand.
how it works in Instagram: referral sale of goods from the largest trading resources. Decorative household goods, books and furniture, decorative and caring cosmetics are best of all. But you can find a customer for almost any product;
the best ways to search for traffic: but here the ideal option would be to promote your own account and stylize it as an online store;
auditorium: depends on the angles of the goods;
the complexity of the niche: low.
budget: hight.
Video on how to find the most profitable niche in Instagram
Tips from experts on working with Instagram
We will not break the traditions, so instead of an epilogue, a few applied tips from experienced affiliates who have mastered this platform for a long time.
fill out the profile. Even if it is purely business, necessary only for the work of FB Ads Manager, do not be lazy to enter key information. Members of the social network are used to receiving additional information by switching to an account. Therefore, it is better to throw a small, but detailed FAQ there. This way you will immediately kill two birds with one stone, increase the number of leads, and also attract more attention to the account itself;
visualize it. Instagram is about "love through the eyes". No one will look at your marketing message, text and slogan if the picture is unattractive. No one will visit Land if you make a mistake with the creative. So try to test it as much as possible;
in advertising content, try to give preference to stories. This format is really leading at the moment;
use all the features of Ads Manager. It offers a huge level of targeting. It would be stupid to just ignore these functions;
always test. The Instagram audience is more unpredictable than in FB. Therefore, you should not start any advertising campaign without tests.
That's all. Choose a niche and feel free to try your hand. And may the profit come with you.