If you want to make money without investments, daily trips to the office and countless hours of work at the computer ‒ give affiliate marketing a try. It's hard for a person who's never heard of this passive income method to believe that you can regularly receive thousands of dollars without putting in much effort. But even the most convinced skeptic will find many examples of people making bank on affiliate programs. The exact payment sizes for promoting goods and services can differ.
The experience of people working with our partner network shows that newbies that are only starting out usually earn little money. After around six months of active work, the income of affiliates begins to grow, and often reaches $1,000-1,500 per month. Continuing to improve and choosing profitable offers and successful affiliate programs, many webmasters in just a few years manage to secure an income of tens of thousands of dollars.
Let's make a little reservation right away: these people don't get money out of nowhere. They start to earn them after learning how to effectively promote the goods and services of large companies online. Any person who dreams of a decent and stable passive income should be ready to work hard at the initial stages. Creating a source of constant passive income ain't easy. We'll be happy to share our knowledge, experience and best practices to help you solve this problem.
This article is designed to help webmasters that have at least some experience in affiliate marketing, but have yet to reach the heights they aspire to. Perhaps, you're tired of constantly having to set up ads, farm accounts, keep track of your expenses and delayed payments from a dishonest partner. The main objective of this article is to tell you about affiliate marketing options that can become an actually passive (to some degree) source of income.
We'll try to tell you about the main features of this business, the best affiliate programs and possible traffic sources in a simple and an easy-to-understand manner. For perception convenience, I've organized all the tips into a sort of step-by-step guide. Stick to our advice, persevere and the result will not be long in coming. Let's get started!
What sort of income qualifies as a passive one
If, as a criterion, we take the relation between labor intensity and the wage rate, we can take a look at 3 options or attracting and monetizing traffic as an example:
Lots of work. You buy up fake Facebook accounts and use them to display ads of illegal or gray-hat offers. For example, Facebook doesn't allow users to sell medical drugs or weight loss products. To maintain a decent traffic flow, the affiliate needs to constantly analyze the indicators and other data, find out which accounts generated more profit and which got banned. Income from affiliate programs that is obtained through daily arduous work can hardly be considered passive.
The optimal model. You have your own website, blog, group or page with high traffic and can simply hang a banner on your resource that leads to the landing page of the affiliate program. Money will begin to flow automatically, and the income from such activities will be completely passive.
A combined version. The affiliate still has to purchase traffic, but they use it according to an already well-developed and tested-out formula ‒ without any bans or the need to constantly monitor how well the traffic flows onto the affiliate program's landing page. An approach that doesn't require daily participation, despite not being an entirely passive source of income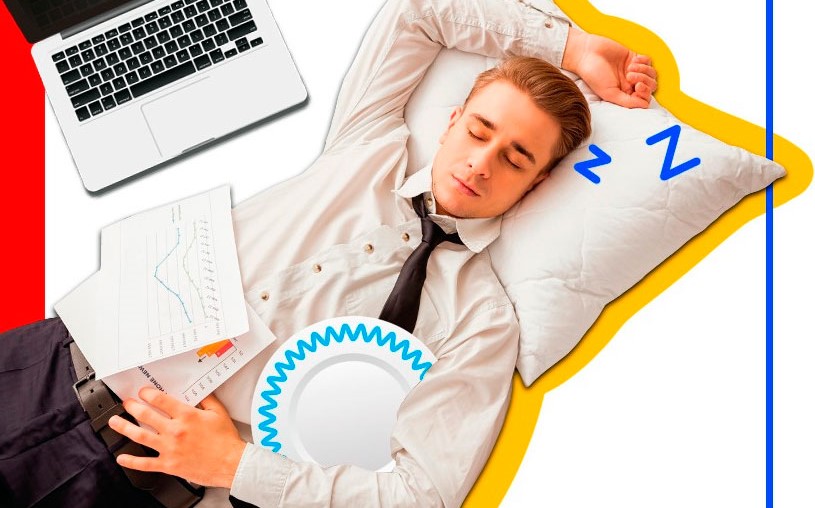 A step-by-step guide for achieving passive income in affiliate marketing
Many of us dream of making money without having to constantly invest considerable effort. But in order to start having a stable passive income, you'll need to work hard first. Correctly choosing profitable niches, a reliable partner network and ways to attract traffic will serve as a strong foundation for the success of future endeavours. Without all of that you won't be able to promote products over the Internet.
It's good if you already have a well-promoted website or blog that can immediately become a sales generator. Otherwise, you will have to spend time and money on ads, writing or ordering articles, making up new pages and sending offers to potential customers.
Read our article "Arbitration without website".
By evaluating all the effort made as well as the expenses, you can realistically estimate how "passive" the income you will receive will be.
But given the right approach, the size of your payments will grow, all the while you'll be needing less time, money and effort to maintain the proper performance of your traffic sources. Actually obtaining a source of passive income is more than a daydream.
Step 1 – Choosing a payout model
Just in case, let's quickly go over the models that are most often used:
CPA – payment for a specific paid action. For example, using your affiliate link, a client bought a product, or registered at an online casino and made a deposit. This model usually gets you from $20 to $150.
CPL ‒ payment for a lead, in other words, for the user leaving their contact info in any sort of form. For example, the attracted client followed your link and registered on a dating site, or simply filled out a form on the advertiser's website or left their phone number and email.
RevShare – a payout model in which the advertiser or affiliate program provide the affiliate with a cut of the revenue they made on the attracted client. This model is actively used by casinos and bookmaker offices. If a client registered after following your link, you will be paid a specified percentage of the money they spend, in some cases, for life. By now you should understand what model suits you and your goal to obtain a passive income the best. But if the client keeps winning you'll actually lose money.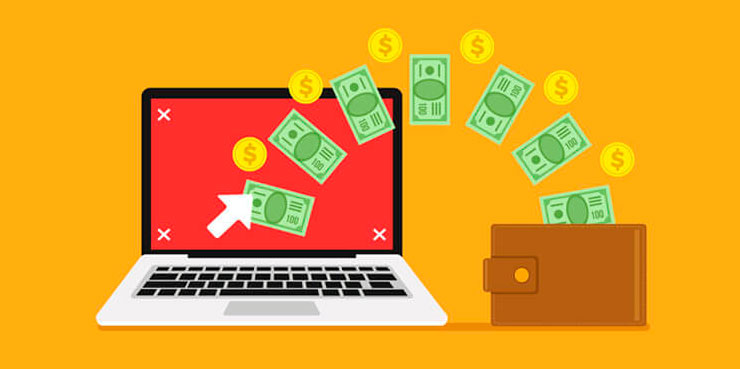 There are no rigid or foolproof rules and recommendations for choosing a payment model that will generate a passive income, but the RevShare model is a bit more preferable to the other two. Theoretically, you can get lucky and find 10, 20 or 100 avid casino gamblers, the losses of which will provide you with a steady income up until you retire.
Step 2 – Choosing a niche
You have to study the market and choose the direction in which you are most likely to be able to secure a large passive income.
In this case, we aren't talking about any specific product offer. Products, like services, come and go, become trendy and outdated and then suddenly and abruptly return the pinnacle of popularity. Ideally, you should be familiar with the niche you choose.
Niches that are not suitable for generating a passive income
By far, not every existing niche is suitable for a novice affiliate. You should avoid affiliate offers on topics that are interesting to buyers, but that have a very high level of competition. A good example would be the e-commerce niche. Many webmasters mistakenly believe that they can make good money on the affiliate programs of Amazon and AliExpress, by creating an advertising website or online store for them.
Unfortunately, millions of people all over the world are already engaged in such sales. Due to the overwhelming competition actually gaining a footing in this niche will require considerable ad expenses, as well as time to find the most profitable products and ways to promote them. This option makes it almost impossible to provide yourself with a passive income.
Niche selection criteria
A good choice would be a topic that you are familiar with and genuinely interested in. This will make it much easier to promote products, and ultimately ensure a high level of profitability. A few tips:
If you are a webmaster and already have your own website with a loyal following, we advise you to dig deeper into your site's topic. After examining the list of affiliate programs, you can pick a couple that fit your theme the best and offer your readers products that will immediately catch their eye.
Pay attention to the relevance. In order to provide a stable passive income, the niche should stay relevant always and everywhere. Otherwise, a large amount of effort will go down the drain, if, for example, some gadget or other fad will fall out of popular favor.People always want to lose weight, people never have enough money, people are always looking for ways to entertain themselves – aim towards these areas.
Those who wish to receive passive income, but lack a promoted ad platform, are completely unbound in choosing a direction to work in. But not a single expert will advise you to promote goods or services that you have no interest in.
Given the current development of the affiliate marketing sector, finding several high-paying affiliate programs in well-studied areas that are professionally close to you is not much of a challenge.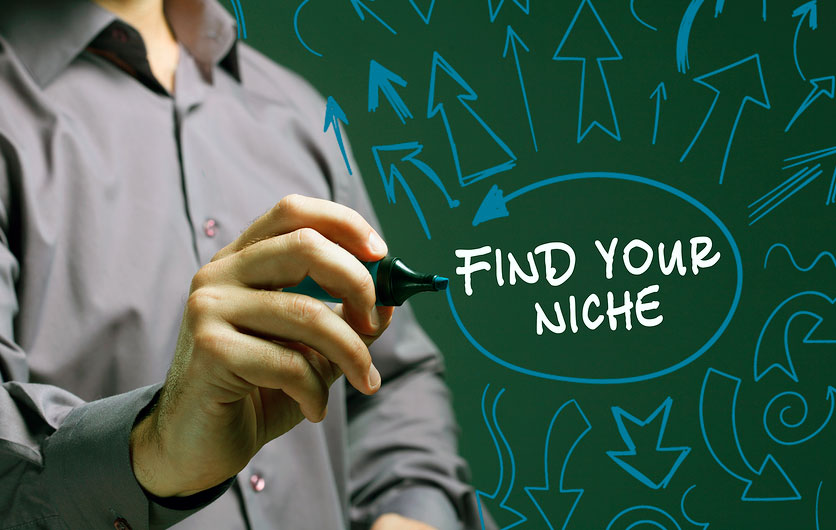 TOP-5 affiliate niches for passive income
By analyzing the experience we got from our many years of work in the field of affiliate marketing, we can confidently name the areas that have proven themselves to be the best when it comes to serving as a source of passive income. Even newcomers often manage to achieve a lot in these niches, and more experienced partners in a year or two secure impressive payment amounts. In our affiliate network, many webmasters and affiliates earn up to $1,500 a month, while only having a social media account and nothing else.
Recommended areas of activity:
Gambling. In 2020-2021, affiliate marketing is developing the fastest in the area of promoting the services of online casinos and bookmaker offices. In part, the COVID-19 pandemic is responsible for gambling establishments strengthening their positions, but even after mankind beats this malaise, experts don't see this popularity going down. The scale of the industry is striking. Here, you can find favorable partner offers with low competition levels for almost any GEO. You'll be able to just focus on ads or create your own promotional website. Since gambling offers usually use the CPA model, you can count on a good passive income even with a small audience.
Dating. Despite a mini-migration of webmasters to gambling offers, the dating niche is still at the top. The volume of this market is billions of dollars a year. By working with dating offers, you can quickly start receiving passive income, and it sure won't be low. The average affiliate payout here is up $12 per leave, $5 per referral and up to certain hundred dollars per first order. The topic of the resource you have currently matters not – any audience is interest in dating. Just like with gambling, this niche provides an abundance of offers and bundle options.
Weight loss. A niche connected to helping people lose weight is traditionally in high demand and is capable of providing the affiliate with a good passive income. The total volume of this market is globally estimated at 60 billion dollars per year. The niche shows promising development prospects, since the number of adults and children suffering from various forms of obesity is rapidly increasing every year. There are many networks with even more offers that focus on this sector.
Finance. The relevance of this direction is determined by the fact that in any corner of the world there is a huge number of people who need money. This doesn't necessarily imply only poor people, but more than successful people as well ‒ the lending and investment market is open to all. The niche subdivides into two directions: bank loans and microfinance organizations. By working in this sector, an affiliate marketing specialist will be able to ensure a steady (and impressive) inflow of profits. According to High Paying Affiliate Programs Loans, the average affiliate payout for each loan, depending on its size, is from $1 to $5,000.
Gaming.The gaming niche is one of the most viable directions of affiliate marketing. Hundreds of millions of people play online games, so this topic is able to provide the affiliate marketer with a stable income. A real example from our practice – a webmaster has been playing a popular online game and simultaneously keeping an interesting blog about his victories. Having amassed a large audience, he started posting ads for new games on his blog and is currently making good money on it. This niche suits all website owners and bloggers regardless of topic.
To conclude our little review of niche options, we should say that we have other materials dedicated to this important topic. After studying all the available information you are most likely to choose an affiliate marketing niche with a high income level.
Step 3 – Choosing an affiliate program
The best affiliate program is one that will pay you your earned commissions regularly and without any fraud. You'll become fully confident in your partner only after several years of fruitful cooperation with them. When choosing a program, you can look up some info online about your future partner, check out the reviews, dig around on webmaster forums. Check the contacts, call or message the managers. These simple actions will help you make sure that your decision is correct, or it may confirm any existing doubts.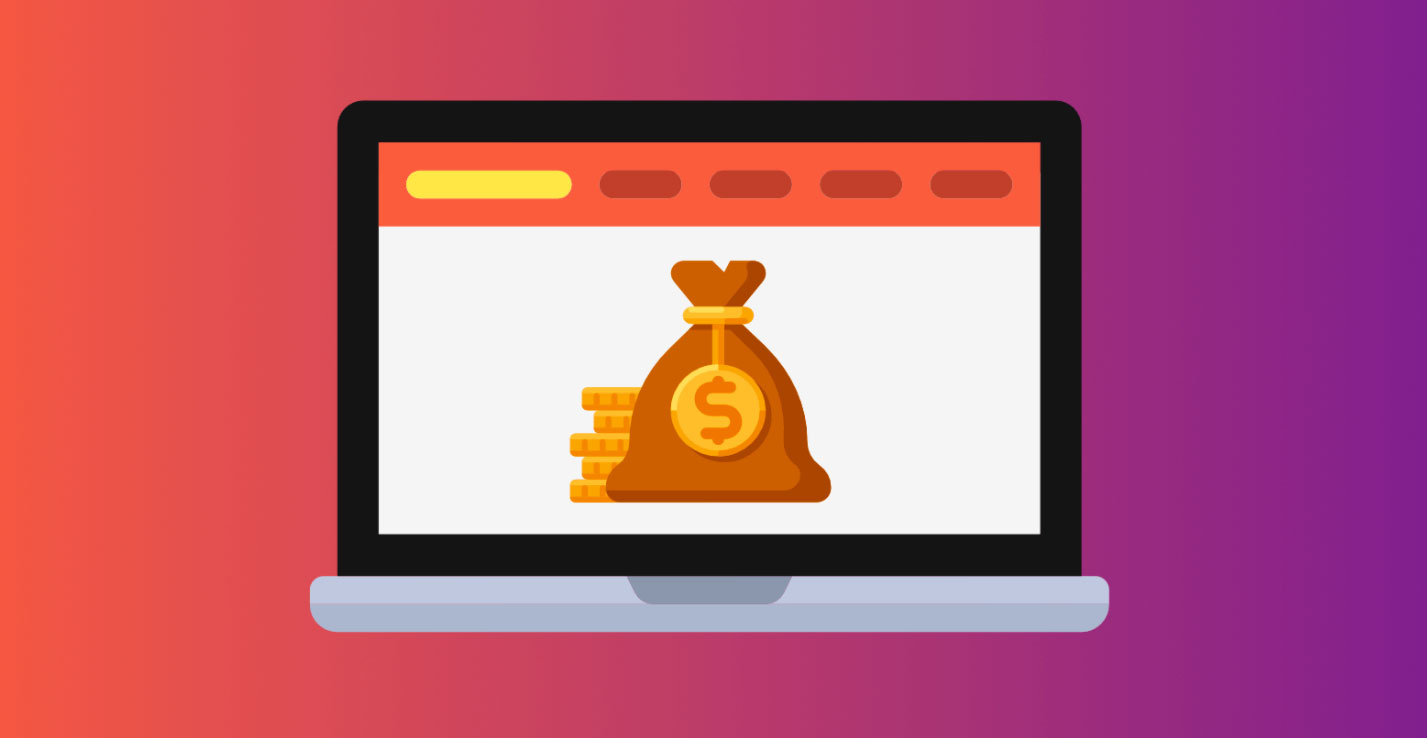 Note that if you choose the niche and the affiliate program correctly, the choice of a specific offer won't be as important. If the casino you were promoting on your website suddenly went out of business, it won't be difficult replacing it with another similar establishment. The affiliate program's reputation and experience is much more important for you. Only if you're satisfied with these 2 factors can you be sure you won't be deceived regarding the number of sales and productive leads, and you won't have any problems with withdrawing the earned funds.
The customers of our affiliate network are in a favorable position. Our arsenal contains 900 offers for 150+ countries. And even if a certain program is not yet part of that arsenal, we will be able to promptly provide it at your request.
Step 4 – Choosing traffic sources for a passive income
First of all, it should be noted that traffic sources, both paid and free, sometimes come with minor…Ok, major nuances.
Read the LeadBit review "Most profitable niche for affiliate marketing".
Paid sources
Not all types of advertising will be suitable for our task. Avoid sources that require lots of complicated setup procedures as well as those that have inflated demands towards platforms. Purchasing ad space on popular blogs is also hardly going to help you reach your objective. Use the most effective advertising methods:
Push networks. Advertising push offers are a good choice since the network amasses a subscriber base for you. By configuring the settings correctly, you can find your target audience in regards to GEO, age and user interests.
Native ad grids. Made using traffic attracting technology, that affects the way the ads appear, making them practically indistinguishable from the pages regular content. This feature ensures the ads have high click rates, which, in turn, means more revenue for the webmaster.
Teaser networks. An effective mechanism for attracting and monetizing traffic. Teasers usually take the form of an eye-catching "image+text" formula. Both CPC and CPM models are accepted. Teasers fit in well with any sort of website, but are most commonly found on women's and entertainment sites.
In-app and mobile ads. A well known way to attract traffic that recently has been rapidly developing and evolving. It boats a wide coverage of users and high-quality traffic.
Regardless of which ad type you choose, you should pay attention to the quality of the landing pages your sources uses. The overall efficiency of the "Offer+Ad+Landing page" bundle depends on the weakest link. To ensure a stable passive income, pick your landing pages with due diligence.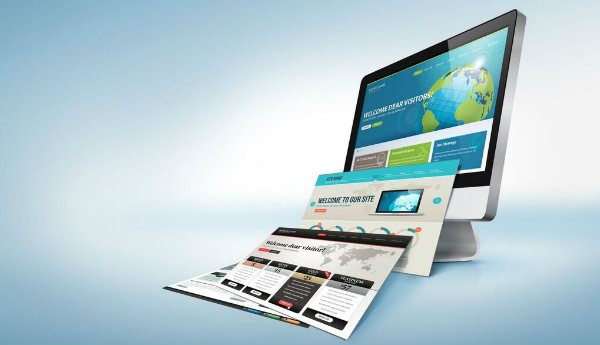 Conditionally free sources
If you attract traffic only your own resources, without paying for ads and other people's services, this method can be considered completely free. If you pay for new articles for the website or for comments on social media or the occasional ad, it would be more appropriate to call it a conditionally free passive source of income. Let's quickly go over this group of traffic attracting sources:
Ads on your own website. You don't need to pay for placing banners and ads on your own online platform. If the website is popular enough, you won't even need to look for other sources of traffic.
Banners and links in your blog. If you've managed to amass an impressive subscriber base ‒ you are guaranteed the commercial success of free ad campaigns.
Subscriber database mail ads. If you've set into play mechanisms that gather data about your subscribers, readers or clients, you yourself can organize an ad mailing list, absolutely free of charge.
Your own social media profile. This traffic sources demands hardly any investments and lets many of our clients receive a stable passive income.
A free email campaign using the Subscribe service. With its base of 5 million subscribers, this online service allows you to send letters to all the people that have confirmed their desire to receive materials on a specific topic. All free of charge. A lucrative way to send out promo materials and attract traffic for any affiliate marketer.
Launching a thematic YouTube channel. The time you'll spend making interesting videos will pay off in spades in the form of commissions for the affiliate links you'll post in the description. They will provide you with years of passive income.
A business and mailing page on Facebook. Considering the sheer enormity of Facebook's audience, it's a good and simple idea to study the social network's rules regarding sending free ad messages to people that visit your profile's chat. This traffic source is considered to be one of the most efficient. Read more about Facebook Ads here.
Promoting content using any of these methods will require a lot of effort and time, but there's no way to go around that, especially if you want to avoid making financial investments and putting in constant effort later on.
Only hard work at the initial stages will allow you to expect to receive a genuinely passive income in the near future.
Read more about free traffic sources here.
Step 5 – Here comes the money
According to STM Forum's research most affiliates and webmasters earn up to $1,600 a month. But that doesn't mean it can't be higher. Enough webmasters regularly earn several times that number ‒ 34.16% of respondents managed to secure a yearly income of over 200 thousand dollars. Another 17,07% reported over $1,000,000 a year.
This all tells us that you can in fact earn a lot of money by becoming an affiliate marketer. It all depends on whether or not you'll be able to choose the correct niche, development strategy and whether you can invest enough time and money into your project during the initial stages. If you do everything correctly, you will have a stable passive income and be completely financially independent.
FAQ
1. OK, tomorrow I'm getting into affiliate marketing. How long until my income reaches $500 a month?
Don't quit your day job right away – the path to big money in affiliate marketing is not a short one. To reach a decent income level, you may need from 6 months to several years. These are average figures.
2. Are there any other options for getting passive income online besides affiliate marketing?
Online you can find many other methods that claim to be a reliable source of passive income. None of them are actually that, however. Only affiliate marketing. Perhaps, the only exceptions are share trading and investing in index funds. But these methods require both money and at least some experience. Also ‒ if you have a successful website, you can try renting it. But making money on it yourself would be more profitable. As you already know.
3. Can my passive affiliate marketing income become my main one, and if so how likely is that to happen?
You can find the answer to that question in the very article you've just read. There's no guarantees, but most affiliates say that in just 1.5-2 years affiliate marketing became their primary source of income.