Wanting to use your blog to make money is natural. So much effort goes into each post, of course you want to get something out of it: like a positive response from your audience and some other monetary goodies. Earning 4-5 figure incomes using your blog is… very possible and the most successful bloggers make this much not in a year but every month. But aspiring writers have a bit more mundane task – how to earn their first dollar?
Numbers don't lie: from 80% to 90% of bloggers threw in the towel without earning a single penny. Part of them didn't even bother with monetization. But most authors are too fixated on making money and don't mind turning their blog into a trash heap of low-quality ads and burying all chances of developing an "electronic diary" from day one.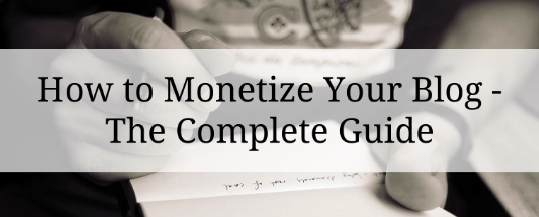 How to properly monetize your blog? Why you shouldn't give up on such an endeavour. That's our topic for today.  This is the Leadbit team with you and this is another guide to online marketing and making money online exclusively for readers of the LeadBit blog.
Why a blog is a great business idea
The world will never be what it was before Covid-19. Online technologies have finally come to the fore, although trends pointing to this appeared long ago. The Internet has completely dominated over other sources of information and communication. People, this mostly applies to gen Z and Y, no longer enjoy seeing ads. Intrusive videos and banners are annoying. Instead, the digital generation reads blogs and trusts online reviews. The audience of YouTube channels and online diaries is growing, this has affected all bloggers, both popular one with millions of subscribers and newbies with a couple thousand readers.
Blogging is no longer just a hobby. Bloggers have become full-fledged influencers are get serious money for simply reviewing goods and mentioning them in their posts. And you don't necessarily need to gobble the brand's business. People value integrity and honest, objective articles are held in the highest regard.
Now, a little statistical data to back up all of the above:
77% of Internet users regularly read blogs or listen to podcasts;
79% of online shoppers look up information about a product before placing an order; viewing blogs with reviews takes up to 50% of the time they allocate for a purchase.
People take into account the opinion of bloggers, even those who have a relatively small following. And this affects the market. The total volume of content marketing reached 400 billion dollars in 2020. That's why companies are willing to pay four, five, even six figure sums for some assistance in promoting their product. Just like advertisers are willing to pay to see their ads displayed on your online diary's webpage.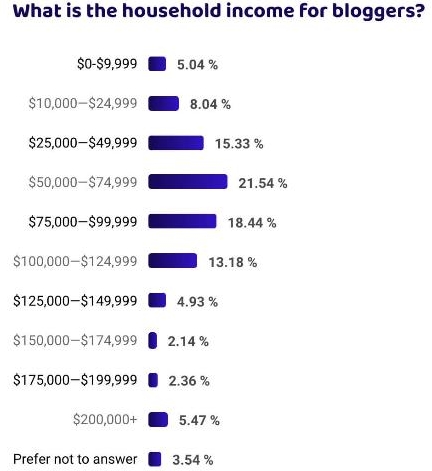 Bloggers' incomes differ, one earns two thousand dollars a year, and the other – 300 million. True, only a handful of (chosen) bloggers sums with six or seven zeros. But there's also the underlying majority. And business is pretty good.
According to a survey conducted by the Convert Kit website, the average income of bloggers, minus the cost of advertising, promotion, hosting, payment to authors (content can be outsourced to squeeze the maximum out of the resource) is about $186,000 per year. But don't forget that some bloggers get 0 a year. How to avoid falling into a group of losers and join a team of professionals?
How to tell if your blog can become a source of income
So, what is monetization? A conversion of traffic into money. Ok-ok, that definition's a bit abstruse.
Let's try again. Monetization is the generation of income from the visitors (referred to as traffic) who you managed to attract to your blog. For example, if you show them ads or offer services: your own or those of other companies.
There are many ways to make money on your website. But first you need to determine: is your blog suitable for monetization?
The first criterion is traffic itself. If your blog gets daily visitors, then everything's hunky-dory. 10 000 visitors a day is awesome, if that's the case, it begs the question, why haven't you monetized your website already? Time to set up some ads and start making a profit. Better get a rake for all that incoming cash 🙂
But 1,000 visitors per day is enough to earn up to $3000-5000 a month. However, having the right marketing strategy is crucial.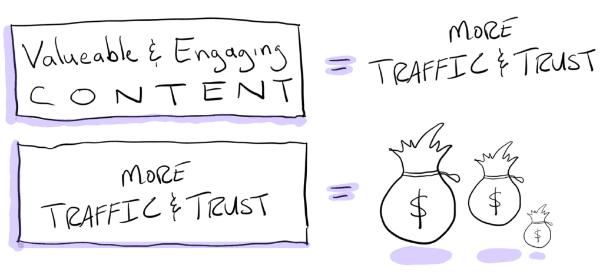 The second factor is reputation. A loyal audience and a steady flow of traffic is something advertisers like blogs to have – it means they can use your reputation to promote their product. Readers need to trust you, and trust is something that can't be earned in a few days. So, the older your blog is, the better. But even a 3-6 months old online diary can be monetized.
Your website's theme isn't the main factor, you can make money on any niche. Experience and knowledge are much more important. If you can't even plan your home budget, there is no point in blogging about finances. But if you disassembled and reassembled your car like a Lego set – share your skills, offer exclusive content with instructions and make money on it.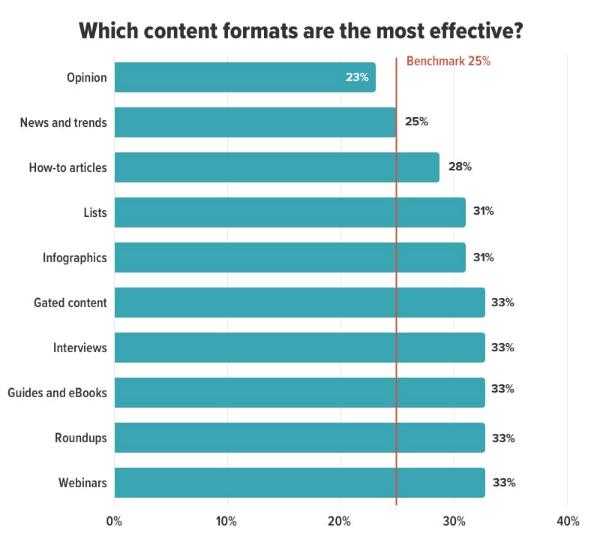 Don't spread out too much, publishing articles dedicated to multiple topics will slow down the promotion of your website in the search engine SERPs. Best to focus on one or 2-3 related topics – that way you will build up an audience and get stable traffic.
How to monetize a blog: 7 methods
If you wander around the Internet, it's easy to find dozens of blog monetization ideas. There's no point in listing all of them, instead we've compiled a rating of the most efficient: easy to learn, with good returns. These methods are suitable both for promotion through a classic text blog and a video blog on YouTube (not all of them). And, attention, you can combine several methods at once or use all of them at the same time.
Affiliate marketing
Perhaps all articles on online monetization start with affiliate marketing. This is a relatively simple method with good returns. Suitable for both experienced bloggers and newbies. According to businessinsider.com, about 15% of online commerce turnover comes from buyers attracted through affiliate programs.
Affiliate marketing is an effective way to promote online and offline. How is it different from traditional marketing? Instead of launching ads on their own, the seller hires third parties (partners) and pays them for warmed-up customers.
The affiliate gets paid not for simply displaying the ad but for a useful action performed by the client: placing an order, leaving contact info, registering on a website, downloading the pricelist or some other promo material.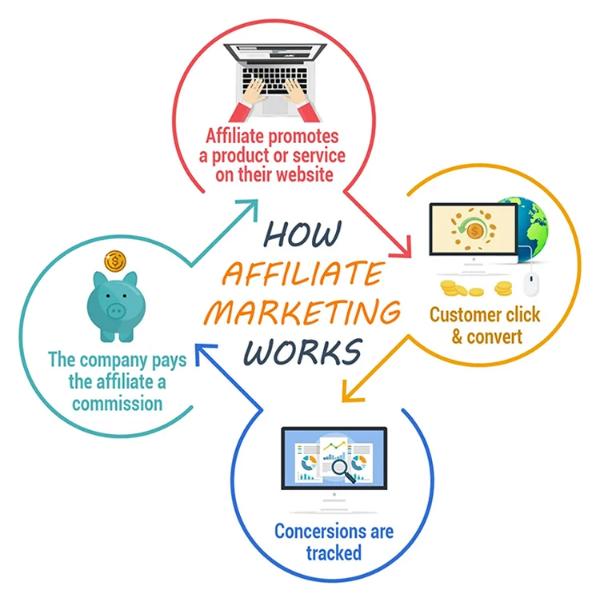 What is the blogger's task:
find a company that is willing to pay partners;
write ad posts or make videos to sell a product or service.
Traditionally, you get a lead (target action) when a client clicks on your affiliate link – it contains the affiliate's unique identifier. All you need to do is get such a link in your affiliate program account and post it on your blog or Youtube channel. Sometimes this is done manually: you collect requests with customer contact info, for example, through a feedback form, and pass them on to the seller. This format is common when promoting a small local business. It is used by banks, Internet providers, mobile operators who provide their current client with a reward or a discount if the latter takes part in the "bring a friend" program.
The best place to engage in affiliate marketing is online, where the process is fully automated and it is easy to reach a large audience. Here are some ideas:
product or service reviews. If your blog is about personal finance, you can introduce your audience to an online expense tracking service or mobile app. If it's about electronics – do a review or unboxing of a new smartphone, SmartTV, drone from your partners;
comparison reviews, for example: "5 weight loss products that work". Such posts give visitors a choice, which increases conversion;
educational articles and videos. It doesn't matter if you create cool animations and effects in After Effect, cook restaurant meals or know how to do wedding hairstyles … Whatever you do, you use apps, tools or services that can be advertised;
a separate page dedicated to useful tools. Bloggers use different services: photo stocks, photo editors, text editors, freelance exchanges. Share your experience with the readers and get a thank you in the form of affiliate royalties.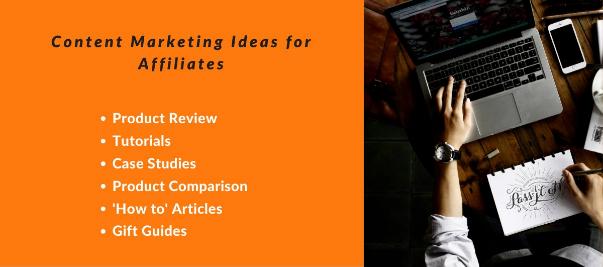 How much can you earn?
That depends on 3 factors:
the size of your audience;
how warmed-up your audience is;
the vertical.
A single visitor can provide you with 100-200 bucks, granted they were warmed-up correctly. This is where consumer models used by marketers when designing ad campaigns come into play. There are five stages a person passes through before they become a customer: awareness, familiarity, consideration, purchase, loyalty.

For example, you are promoting a bookmaker's affiliate program. Almost everyone has heard of sports betting. This is the awareness stage. If you immediately talk about the bookmaker office, most readers will ignore the post or watch the ad, but none will register using the affiliate link.
A series of articles "How much you can earn on sports betting", "Why it isn't a scam", "Earning strategies", "Why it's cool", (you can turn your knowledge of sports into a decent source of income, make watching matches more interesting) will produce much better results. And only after all this do you make the "Review of reliable bookmakers". This will introduce your visitors to the topic and prepare them for the "purchase" stage, ensuring a good conversion rate.
But! To not betray your audience's trust, before making the review, take the time to check out the company and promote only bookmakers with a solid reputation. We have compiled a list of such bookmakers in LeadBit's offer list.
The niche also matters. The most profitable are gambling and dating. Nutra offers, where the payments can reach 90-100% of the goods' cost, are preferable to ordinary commodity affiliate programs that pay 15% at best. The conversion rate in these verticals is from 0,5-1,5% (for gambling, each lead results in $15-200) to 30% (for dating, $0.5-3 per lead). Usually, you manage to get 150-1,000 dollars for every 1000 unique customers.
Important! The promoted product must match the theme of the blog. If the theme of your website is personal finance, a casino ad will not only not bring any profit, but will also alienate readers.
How to find affiliate programs?
You can search manually. First, take a look at the offers of the services you yourself use. For example, hosting providers, content exchanges, online website builders. But a much easier way is to register with a CPA network that has hundreds of offers to choose from..
The LeadBit affiliate network has all kinds of affiliate offers: dating, finances, gambling (casinos, bookmaker offices), commodities, nutra. There are different payment models: per registration, subscription purchase, deposit, order. Traditionally, companies pay a portion of the profits. But in some verticals, you can get from $100 to $600 per customer who signed up and made a deposit. Even though the minimum deposit amount is just $2.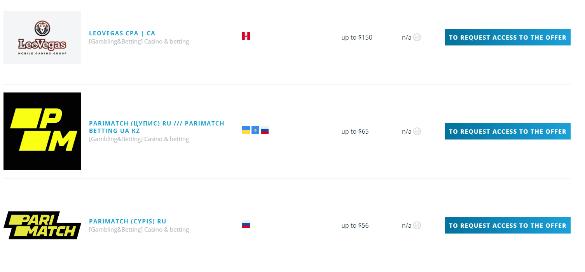 Monetizing your blog through affiliate programs is an entire art and a topic for a number of articles. And we've already made them. You can learn more about how to make money on affiliate marketing and the intricacies of promoting affiliate products and available tools at the "LeadBit Affiliate Marketing School".
Selling ad spaces through exchanges
This is not the most lucrative method for monetizing your blog, but it can be used as an auxiliary one. It's suitable for everyone, even if your website is only a couple days old and you only get 100 visitors a day. Ads give you $50-400 долларов a month (portals with 100,000 visitors make up to 5,000$). It's not much. But it's at least enough to cover the technical expenses – hosting, tech support, promotion – and will motivate you to keep on working.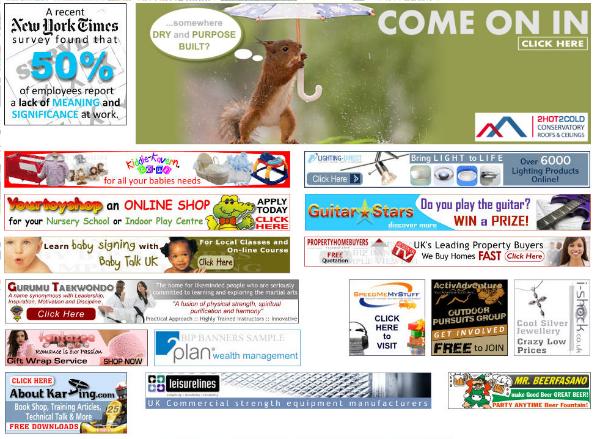 Be careful, not all ad formats are suitable for blog monetization. An abundance of brightly colored banners damages the blog's reputation and traffic flow. The following ad formats are the least annoying for the user and do not affect traffic:
Native ads
Native ads don't contain direct calls to make a purchase, it is served under the guise of regular messages or articles. It blends in with the blog content without annoying readers. For example, in social media native ads take the form of posts made by "ordinary users". On news portals, entertainment sites – it looks like a block with an announcement for other articles, in the "This is interesting" or "other materials on the topic" section.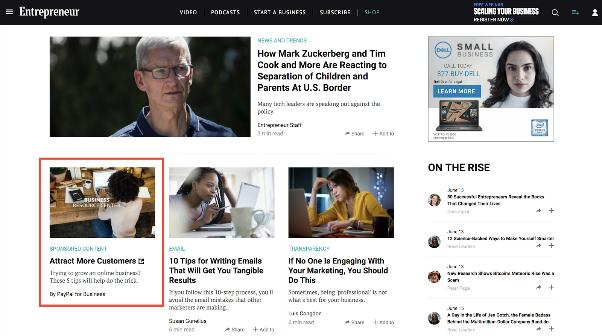 Don't confuse native ads with sponsored content. These are different promotion formats. Native ads are banners, but one that presents the promoted material in a different way. After clicking the ad, the reader is sent to the advertiser's website. Usually, the link sends the user to a selling text or a landing page that is promoting a service or product (this is already considered content marketing).
But there are a few speed bumps on the way. Put too many native ads and users will lose interest in your blog. It's best not to deceive your audience and post ads in a separate "Our partners' materials" section or just tag the content so people know it's an ad.
The second drawback – native ads aren't worth all that much. In terms of revenue this option is significantly inferior to contextual ads.
Native ad grids: MGid, Propellerads, EXOCLICK, AdPartner.
Contextual ads
For advertisers, contextual ads are an effective format that occasionally achieves a conversion rate of up to 15-20% (for regular banners 1% is a good performance indicator). Their main feature – banners are displayed based on the search history of the visitor. If the user was looking for refrigerators the other day, then they'll see a refrigerator equipment ad on the next website they visit, even if it's dedicated to cycling.
The advantage of contextual ads is that the CPC is higher than with other ad formats. On some topics, it reaches $3-5, and on some days, for example, prior to Christmas holiday sales, it jumps to $20. It is through contextual advertising that blogs, which have only 1000 visitors per day, can earn up to $1,000.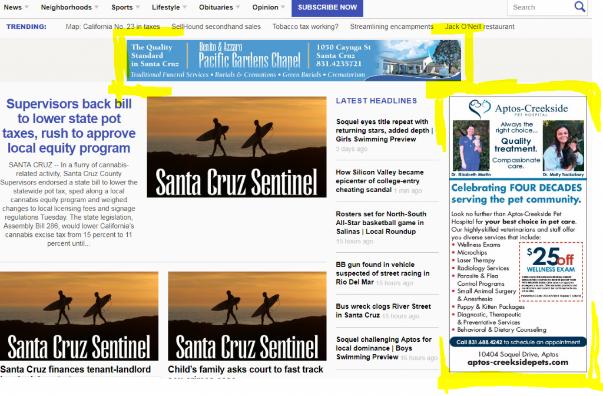 But there is a problem – the number of exchanges is limited. These are search engines: Bing Ads, Yahoo Gemini, Google Ads, YAN (Yandex). Search engines have strict rules for the websites on which the ads will be displayed. Blogs dedicated to gambling, forex trading, sports betting, weapons won't make the cut. Websites that have been issued penalties by the search engine (for example, for selling links or artificially driving up visitor numbers) will also be barred. Successfully passing moderation will also be quite a challenge for websites that talk about politics or ways of making money online.
It is difficult to set up contextual ads if you get less than 500 visitors per day. But formally, Google, Bing don't have any traffic guidelines.
Pop Up
These are pop-up ads that appear in front of the content. This ad format is often used by large companies on corporate portals and well-known bloggers, therefore it is perceived neutrally by users.
In order not to annoy visitors, follow these recommendations:
don't outright spam them, for example, you can fiddle around in the settings so that ads would be shown to a unique visit once every 2-3 visits;
the pop-up ad should occupy no more than 30% of the screen, ideally 12-15%;
in order not to irritate the user, the Pop Up can be displayed when the former returns to the blog from another tab or when is about to close it;
have a look at the advertisers, most ad networks allow you to pick what niches will be promoted on your website. If your blog deals with serious matters, advertising dubious services may damage your reputation;
no timers, the user should be able to close the ad right away.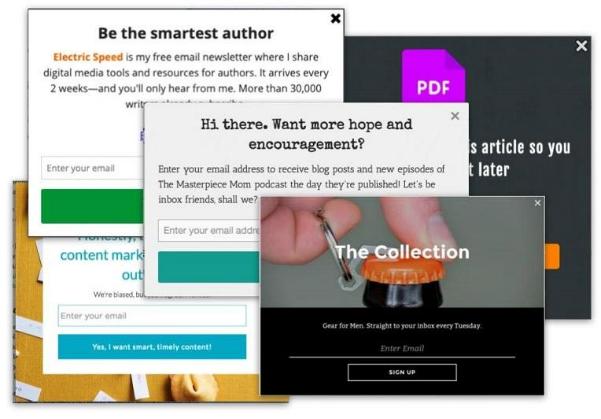 Don't mix up Pop Up and PopUnder – the latter opens up in a whole new tab . Technically, PopUnder is supposed to annoy the user less. But in the past this ad format was used to spread viruses (and is sometimes still is). Which is why users tend to distrust it. The same goes for ClickUnder – the ad blocks the main content and when the reader clicks on the X, they get sent to the advertiser's website.
Exchanges: PropellerAds, PopAds, Adsterra, Trafficforce. More exchanges along with a detailed overview can be found here.
Banner ads
The most common type of advertising are banners. It is similar in format to contextual ads, with the exception that ads are chosen based on the interests of the user, their GEO, age, etc. Most ad grids use trackers to see users' search history and use that to draw up their "profile". But such services don't have as many tools to do this as search engines do. Therefore, the efficiency is lower, as is the payment for displaying banner ads.
Selling ad spaces directly to advertisers
This is technically just banner ads – small ads that are placed on blog pages. But there are two fundamental differences:
the banners won't automatically change, you yourself choose an ad and set for how long it will be displayed;
you yourself determine the cost of placing ads. If you approach the matter wisely, you can earn 3-4 times more than you would when working with ad grids.
To determine the price of a monthly ad space "rental", bloggers use different formulas: divide daily traffic by ten or calculate the price taking into account traffic and the average price per 1000 impressions on a specific topic in Google Ads.
The ideal variant is the highest possible price with all the ad spaces being taken.
There's a simple rule here: the less ad space, the higher the price. A website covered in ads like a teenage girl's wall in K-Pop posters, even if it gets 10-20 thousand visitors daily, will see a drop in ad space costs. If you overdo it, quantity will negatively affect quality – and in turn on your income.
Where do I look for advertisers
The first step is to post banners that say "Your ad here." The main goal is to show a potential "tenant" what sort of banner can be displayed and whether or not the readers will see it. Naturally, you should leave your contact info. You can put your phone number and email on the banner itself or in the "Contacts" section.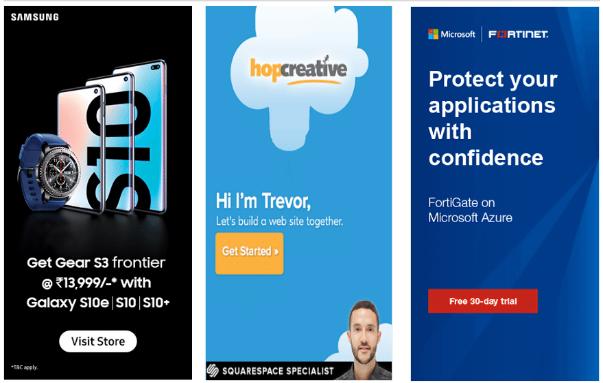 Don't wait for advertisers to find your blog. Passive waiting is fine and all, but don't refrain from using more active search methods:
talk about the possibility of displaying ads in the blog's official group in social media. Contact the administrators of corporate and commercial groups that deal in goods and service that your blog covers;
create a Linkedin account and create an ad placement offer;
look for small local businesses (visit offices in person or contact them online) that could become potential advertisers for your blog;
use platforms that bring webmasters and bloggers into touch with advertisers: Seller Crowd, BuySellAds.
Blogs – a marketplace to sell physical and digital goods
Affiliate marketing is essentially the sale of goods, just someone else's. Why not offer your audience your own products and build, if not a business empire, then at least a decent source of additional income from a couple of hundred bucks to five-figure sums every month. All you need to do is create a "Store" section in your blog and occasionally mention it in your posts. Naturally, if you want to get high sales, the products in the catalog should be related to your blog's theme, not just random stuff.
What can you sell? Here's a couple ideas:
Physical goods
Selling directly to subscribers is one of the most profitable ways to monetize traffic. If you have loyal readers, that means they trust you. Here's a success story. The beardbrand.com store was originally a blog dedicated to beard care. Gradually, the online diary turned into a business that brings in over $ 100,000 per month.
You do not have to sell third party products. You can create your own brand and offer branded souvenirs or perfumes with a unique scent (you can place an order at a perfume factory). For example, the author of the waitbutwhy.com blog offers readers toys, baseball caps and cups for 20-40. Maybe you won't be able to turn this into a full-fledged business, but securing an additional $1,000 a month is very real.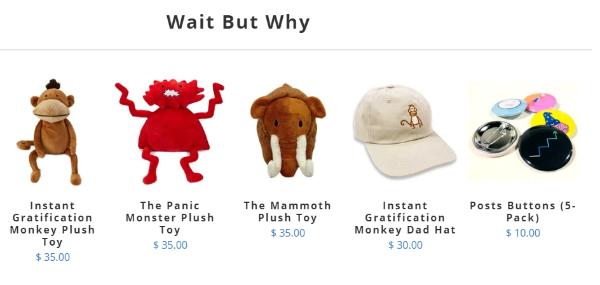 There's no need to to manufacture, store and ship goods yourself. Fulfillment is here to help – this is a service from logistics companies that will take care of everything. The most famous one is Fulfillment by Amazon (FBA). You can use the services of isklad.eu, ctkusa.com. KITE, Spreadshirt can create the brand products for you.
Digital goods
An alternative is to create an online store of digital goods. You can sell your own products or resell other people's goods and pay a little commission to the original creators. What can you sell? Here's a couple ideas:
e-books on marketing, psychology, forex trading, personal finances, web design;
fiction;
sound jingles, loops;
illustrations, icons, fonts;
a photo stock where you can sell your photos or video clips;
footage for video editing, Lightroom and Photoshop, After Effect;
WordPress, Joomla plugins;
website templates;
software.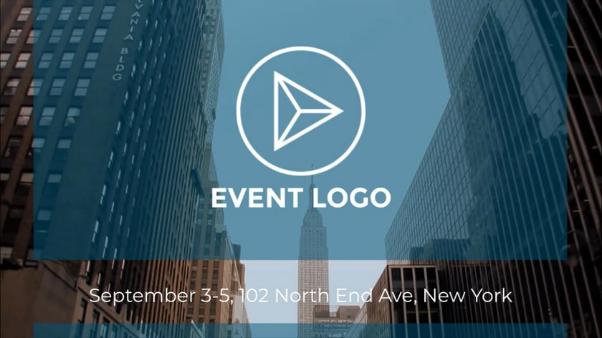 Usually, selling digital goods is a little endeavour on the side. But webmasters who have actively taken up this direction manage to earn more than owners of online stores that move physical goods.
Create an online course or book
Do you possess valuable skills and, more importantly, experience? The easiest option for you is to pack your knowledge into a book or training course. You can write about any topic: photography, fitness, floriculture, architecture. Urbanist and author of the varlamov.ru blog wrote a book called "100 tips for the Mayor" , where he talks about ways to improve the infrastructure and public spaces of the city. You don't necessarily have to be a certified architect. Every blogger is already an expert in website promotion, landing page development or content marketing.
The author of the yourlandingpagesucks.com blog packed his insight into a 252-page book called "The landing Page Cookbook" and managed to make over $13,000. Taylor Pearson did the impossible and used his book "The End of Jobs" to earn over $60,000 in the course of one month. Despite the fact that his blog only had 700 subscribers at the time.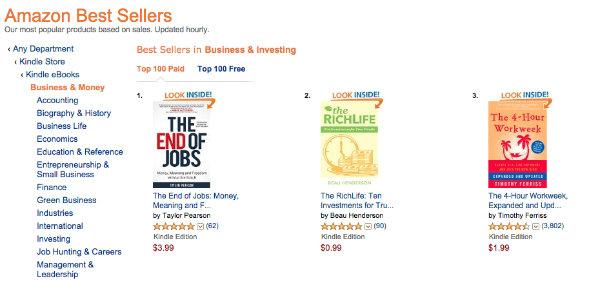 If you lack time, you can hire freelancers to write the text of the book. To publish ebooks install the Easy Digital Downloads plugin for WordPress on your blog or host the ebook on a dedicated service like Amazon.
Don't forget about online training courses. www.globenewswire.com predicts that by 2025 the E-Learning market will accumulate over $325 billion dollars. If you know how to cook better than other people, write cool analytical articles or fascinating fiction stories, share your experience in a structured online course. If you're not sure the audience will respond well – conduct a poll amongst your readers and at the same time get some mean ideas for new projects.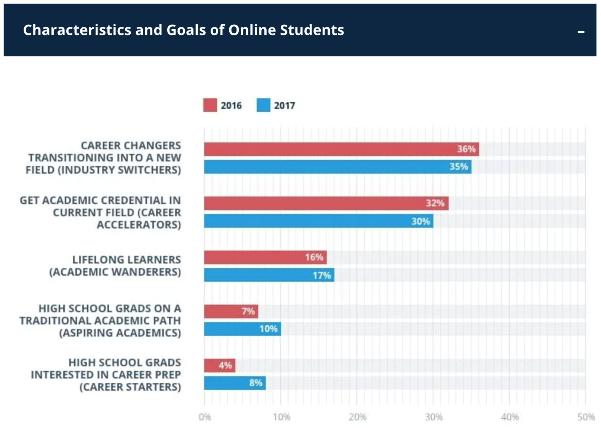 Promoting your services through a blog
Another simple monetization method. It is used by both authors who do not have a lot of time to blog, and well-established bloggers with a million readers. What services can you promote?
Essentially, there's only a single limitation – your competence. You can promote home renovation services, a designer-builder, confirm your qualifications in articles about the types of laminate, the peculiarities of laying flooring or arranging the roof tiles. Dedicate a blog to web design by offering readers custom website development services. To tell the truth, one of the objectives of the blog you're reading right now is to attract new clients to the LeadBit CPA network. And teach them how to earn more on affiliate marketing, which in turn means more profit for the company.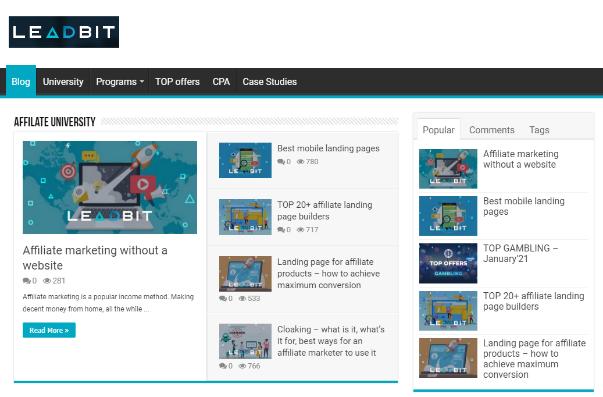 Anything can be promoted through a blog, even cleaning services. But if the priority is working from home (for many that was the reason for starting a blog in the first place), the following areas are preferable:
writing articles to order for other blogs;
consultations and coaching: in person or online via Skype, Zoom.
Coaching and paid consultations on personal finance, content marketing, and website promotion are popular services of successful bloggers. For some infopreneurs this niche rakes in up to $100,000 a year. For example, the author of the brennandunn.com blog charges around 9000$ for one consultation on automating earnings on the site.
But for most novice authors, the first direction – writing articles – is more relevant.
Making money writing articles for other blogs
Becoming a freelance copywriter for more famous bloggers is a way to make good money even if your own website gets low traffic. All you need to do is regularly publish new articles on your own site and use it as a portfolio, offering your services to third-party companies. You can slowly develop your project, which does not yet bring tangible profits, and at the same time make good money on the side.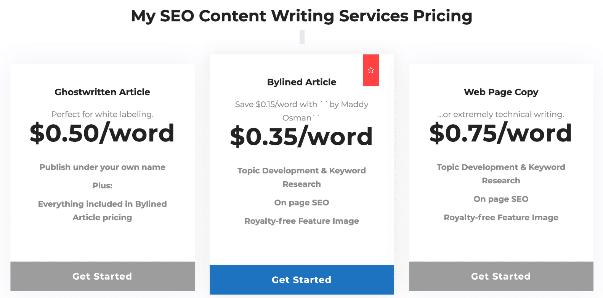 For companies and popular bloggers, hiring freelance copywriters is an opportunity to scale their business. Launching a website, attracting even 100 visitors requires knowledge in different areas: web design, content marketing, experience in the area that the "diary" is dedicated to. Perseverance, analytical thinking, and the desire to constantly learn is a must. That's why such authors are valued more than freelancers at UpWork, iWriter.
For example, the hourly wage for copywriters on freelance exchanges for TIER 1 countries (English, German, French), excluding dumping Indians, is $8-20. Authors with their own online diaries earn from $40 to $60 per hour. Recognizable bloggers who have amassed hundreds of thousands or millions of subscribers charge up to $5,000 per article.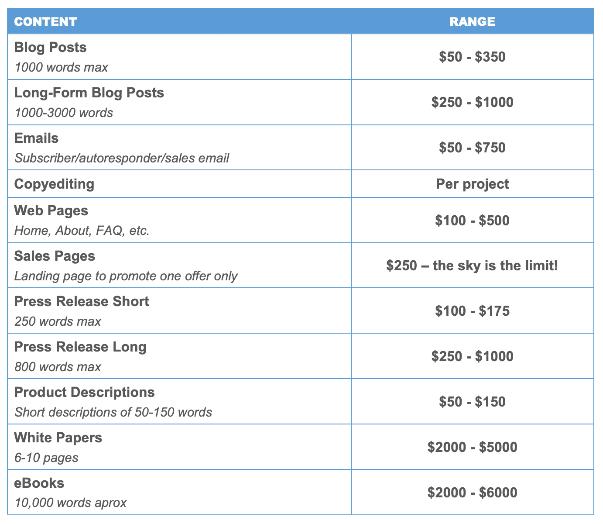 A few things to consider when writing for other people's blogs:
the content you publish must be really cool. The fact that thousands of users read your articles is not yet an indicator. Interesting and structured articles are the ones in demand. Expert knowledge, not a reprint of basic information from the Internet. Potential employers will scrutinize every aspect of your writing. If you want a decent paycheck, the quality must be according;
if you want to write for third-party sites, choose a niche where there is money. For example, if your blog is about art, it would be naive to hope to get a good salary on a portal about modern technologies;
don't be a bottom feeder – it's counter productive. A low price seems like a good way to get more customers. But in the end, you will alienate customers who want quality content, and later on it will be difficult to raise prices.
Where should you look for employers? First, develop your own portal. Create a pricelist page. Later on the blog can be used as a portfolio and business card for potential employers.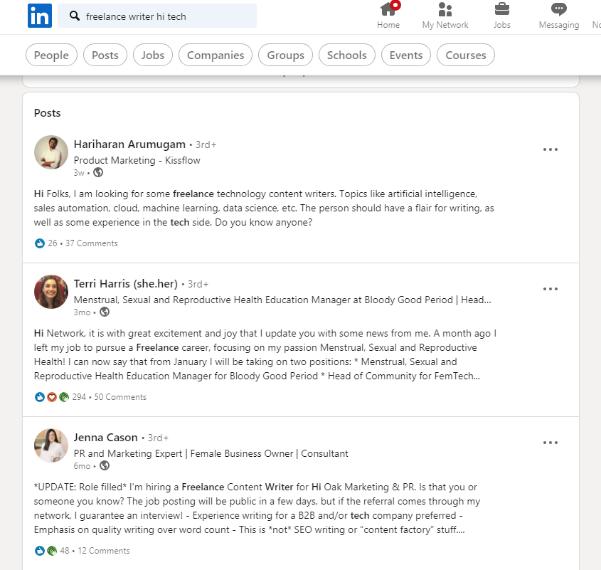 Use the available online services:
create a Linkedin profile, find companies looking for authors;
Google search for keywords to find blogs with the same topic as yours;
look for employers through freelance exchanges: Upwork, SEOclerks, Fiverr.
Paid subscriptions and donations
Many readers are willing to donate up to several hundred dollars a month to see you develop your blog and pump out expert high-quality content. The author of the Slate Star Codex website receives an average of $ 2,400 a month from more than 400 of his fans.
Naturally, prepare some exclusive goodies for your patrons. For example, private communication on social networks or on forums, access to additional materials: free download of a book or a trial lesson of an online course. Travel bloggers send postcards from the places they visit to their patrons.
Entertainment and news portals have a similar approach – paid access to exclusive content. This could be:
a one-time payment for downloading an online course lesson;
a monthly subscription to analytical articles you send by email
early access to published materials;
podcasts – dubbed articles;
additional download options.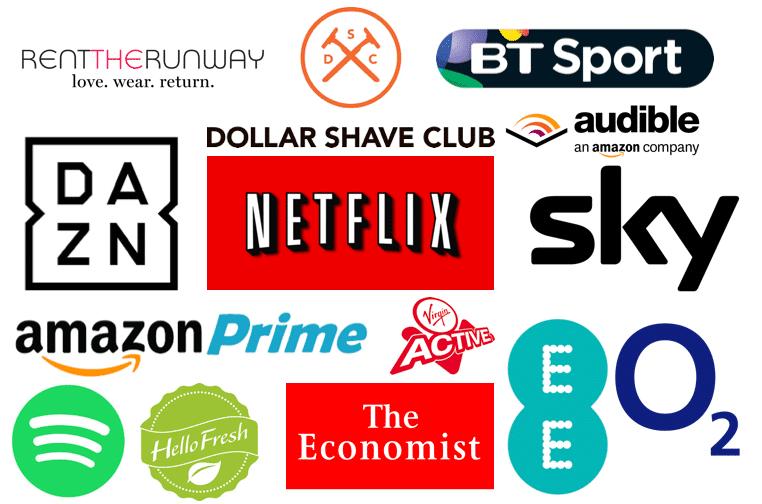 How do I accept donations or set up a paid subscription? The easiest way is through plugins on WordPress. There are special services: Patreon, Donatto, PayPal. To organize a paid subscription you can use such plugins like Learndash, s2Member, Memberpress (for WordPress ) or entire services: Podia, Kajabi, Wild Apricot.
Paid subscriptions, as well as donations are possible only your content is of high quality. For example, Tim Urban spends up to 80 hours to prepare one review – that's comparable to writing a whole brochure or a small book.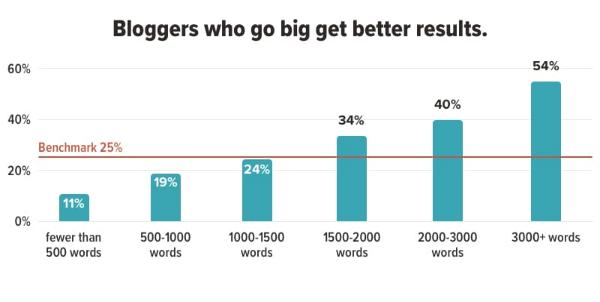 Nobody will pay for access to 100 word posts, unless you are a genius of conciseness or can pinpoint upcoming market moves or sport event outcomes.
Sponsored content
Publishing sponsored content is only suitable for bloggers with a large audience that have gained the trust of their readers. If you just created your diary five minutes ago, you risk alienating users and strangling any sort of traffic flow before it even has a chance to bloom. Besides, no one will pay a lot either, in fact, it probably won't even cover the expenses of writing the article.
For popular blogs, this is an opportunity to earn from $300-400 to $10,000 for one detailed review of about 500 words. The advantages of this option are:
it is relatively easy to earn an additional $ 5,000 – $ 10,000 per month without much effort;
if your blog grows, this method can become your fundamental one and rake in more than $100,000 a year;
you can choose sponsors yourself and write only about the brands you consider to be deserving;
no need to downright gobble your sponsor's business – they pay you for your opinion. For example, the author of matthewwoodward.co.uk pointed out on his website that a sponsored review is not necessarily positive. Although, the other extreme – an exclusively negative review – is also a bad option.
According to the Influencer Marketing Hub, over 86% of B2C marketers and 92% of B2B marketers consider content marketing to be their main promotion strategy. That's why they budget for the publication of sponsored articles by popular bloggers.
Where do you look for sponsors? The same place as when you're selling ad space: post information on your blog, search for businesses on Google, visit local businesses in your neighborhood.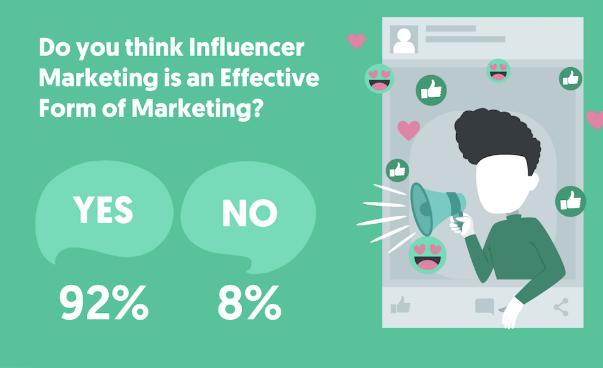 Be careful! Don't turn your blog into a dump of ad links. If your website will be mostly sponsored content, you'll lose your audience and may even get banned by Google.
Batch out sponsored posts. Remember, the more difficult it is to place an order for a sponsored article on your site, the more expensive it will be.
A few tips to help you popularize your blog
The right monetization strategy is important. But it will be useless if you get no traffic or if it's flow is too small. How to increase it?
Add new posts regularly
I'll start with the most obvious and trite tip – publish more content. The more often you add new reviews and just your own thoughts, the more traffic you'll get. According to PWB Marketing Communications, traffic flows grow the fastest for authors that publish content more than 4 times a week.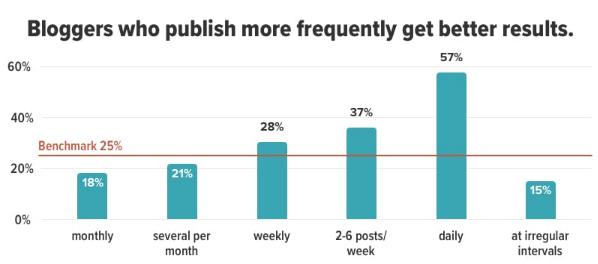 You don't need to publish a dozen articles every day; most users simply won't have enough time to read so much. And such a speed will negatively affect the quality. But if you keep the audience on a starvation diet, your subscribers will forget about you. It is important to maintain a balance and produce quality content.
Don't let the quality drop
High quality content is a must for any successful blog. What does that mean? The style of writing you have is important. But even more important is how valuable your materials are to the reader. How-to publications get the best response. Which headline do you think readers will appreciate more: "How did weddings come about?" or "How much does a wedding cost in 2021?"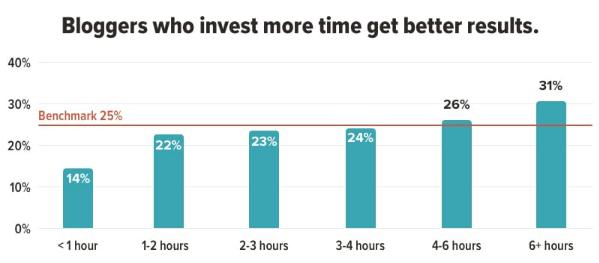 Articles should be useful, interesting and relevant! Relevance is the secret behind the success of popular authors. No one will read "Things to take with you to a ski resort?" mid-April, even if the article you made is top-notch. Or watch a review of a boxing match a week after it happened (as opposed to putting that review out an hour after the fight!).
Relevant content works well for SEO promotion. Users will look you up more often and search engines will increase your blog's rating. You can check what users search for using Google Analytics or Keyword Planner.
Don't overdo it with ads
There shouldn't be an overabundance of ads. This applies to both banners and sponsored content. Remember, focus on the people, your blog should be of some use to them. Only then will it bring in money. Ask yourself: how many ads are you willing to tolerate? Well, users are even more demanding than that. There is no universal rule. Everything is decided by two indicators: personal perception and attendance statistics. If it grows, great. If the traffic flow is static or falling – you're doing something wrong: revise your ad strategy and approach when preparing content.
A few more recommendations
the fact that you already have visitors does not mean that there cannot be more of them. Analyze your articles, improve your content preparation methods. Add links to the original sources, do your own research, attach infographics;
79% of people read blogs in the morning, visitors peak at: 9.00-10.00. Prepare your content early in the evening or early in the morning;
collaborate with major brands and write sponsored texts. Content marketing does not imply direct advertising, provides a good source of income and does not alienate the audience;
use podcasts – this tool is often neglected by webmasters. But don't forget about point 1 – most people read blogs in the morning, for example, on their way to work. In public transport it's easier to listen to a guide, rather than read it;
record videos, share your opinion. The method will help add value to your content, expand the audience through visitors from YouTube and increase brand awareness;
engagement – content that encourages you to check out other materials through links, chat on the forum or watch videos works better. The more interaction you have with your content, the more likely users will buy from you or follow your affiliate link.
It doesn't matter what topic your blog is dedicated to. But in order to get not only readers but a source of income as well – work on the semantic core. SEO strategies are a topic for a separate article. The gist: study your audience's search history (through Google Ads or paid services like SEMrush, Moz) and write about topics that users care about the most.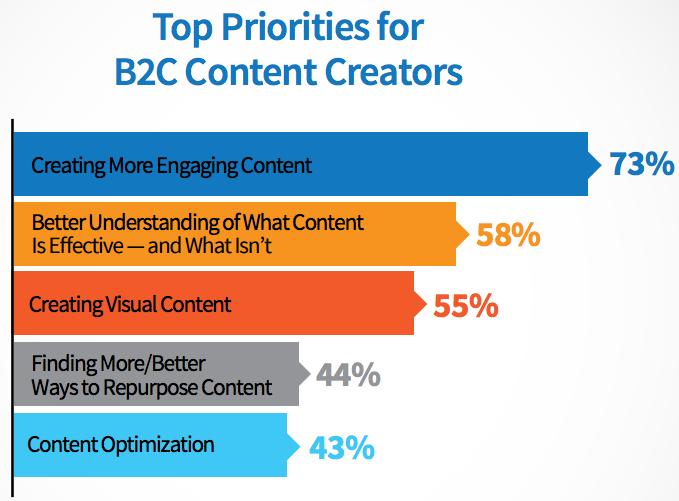 Let's sum up
While it can take five minutes to create a blog, turning it into a source of income isn't that easy. A large audience does not guarantee a steady income without the right monetization strategy. This is an objective that demands the blogger put in effort and exhibit self-discipline and self-learning skills. But in the future, this knowledge can be turned into a highly profitable business. No one's stopping you from simultaneously placing ads, writing sponsored articles for a reward, creating content for other companies and advising aspiring infopreneurs.
You can learn about making money off of a website here.