Asia – the biggest and the most densely populated part of the world with unique geography, climate, and mentality. You can find extremely rich cities and destroyed slums next to each other. 60% of the population of the Earth live here.
Just imagine how much traffic you can get from there! Natural traffic gold mine in action!
Leadbit has prepared detailed digest about Asian internet usage and some affiliate marketing insights to make your Asian profit bigger. Make campaigns without any doubts but before read our review.
So, dear reckless travelers, welcome to our train! Have a nice trip!
Let us start with Darjeeling limited and let's go to India together!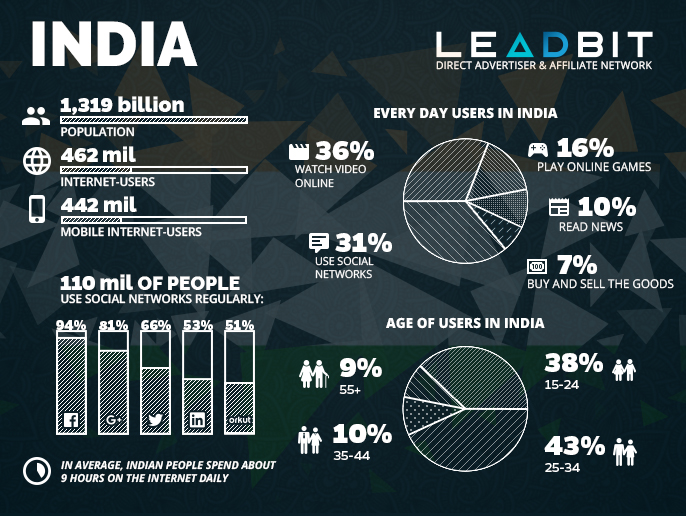 India is the homeland of Kama Sutra. It's one of the most sex-addicted countries in the world. Adult offers are exactly on top. There are more men in India – pay your attention to men's offers such as Maxisize IN and Vega XL. Indian men love women and dream of being real heroes in bed.
As usual in Asia, women in India don't have any special rights. Sometimes they have a good education and can stand up for themselves but their main purpose is being a good wife, mother and a mistress. They don't seek any ambitious goals. Indian women are faithful to husbands, children, and family. But being married sometimes is dangerous for women's shapes because they forget about themselves and get fatter in 3-5 years after a wedding. Our weight loss products are good helpers in the struggle against overweight.
The next station is Thailand.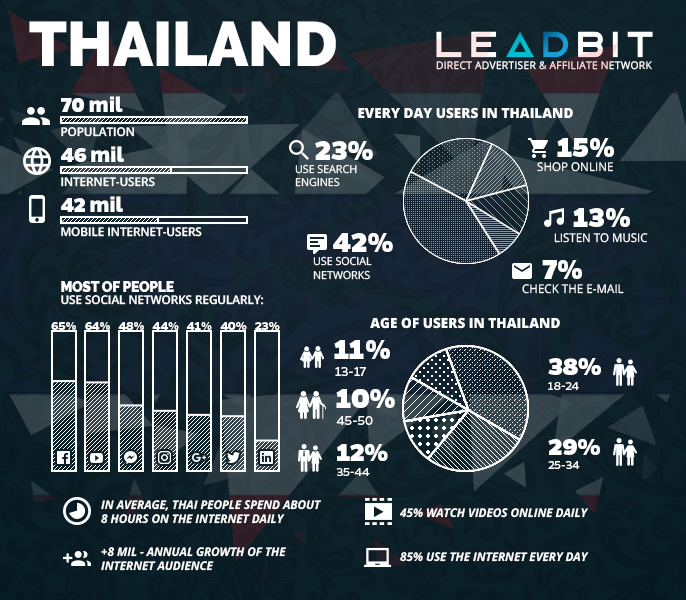 You cannot find different jars, tubes, vials, and bottles, which you'll see in Thailand somewhere else. Thais have special relationships with miracle cures for health and beauty.
Moreover, see, you've already met with the huge advertising billboard with a new miracle cream! Not a pre-roll! Hey!
CPA in Thailand is a multi-channel kind of thing.))
The sellers wash your brains not only on the internet and offline too. You cannot give up jar-addicted audience, it's the mistake. Just take our offers and make extensive ad campaigns! So big as billboards are.
It seems that you are tired – let's have a lunch with famous Vietnamese soup – Pho Bo with some sauce made of statistics about the region.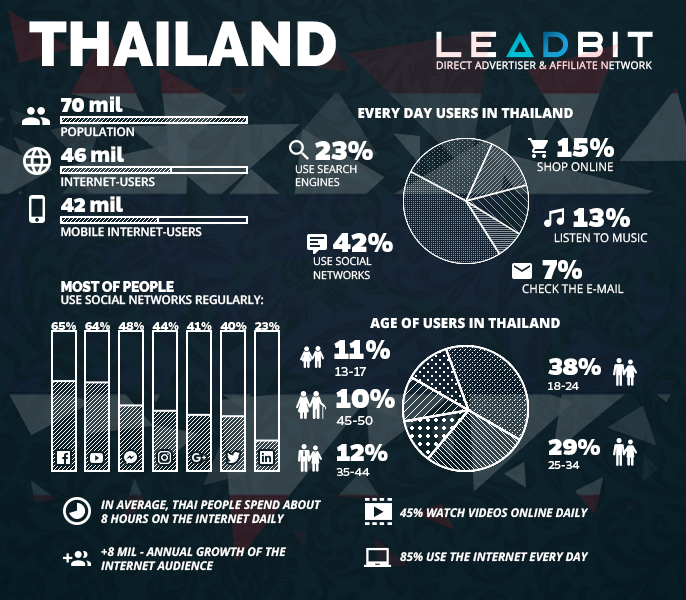 Vietnam is polluted, especially the air, even citizens wear special masks and clothes to protect themselves. Bactefort VN and Tinedol VN are irreplaceable there.
Vietnamese people are not religious, the majority of them are atheists. Nevertheless, their atheism doesn't let them be more neglected. You can just try to desensitize them to the complex of small people and impress them with the results of Maxisize VN and Eroforce VN.
Vietnamese women are obsessed with white skin. They wear longsleeves, caps, hats and even masks to protect their skin from the sun. Tanned skin is the sign of repair people that's why Vietnamese women look at European women who sunbathe as at the crazy chickens. What are they going to do without Leadbit's offer – Welltox VN? How are they going to live?
Welcome to Sin City!
We are not in the Sin City in the USA; Asia has got its own Sin City – the modern utopia, the capital of the progress and IT – Singapore.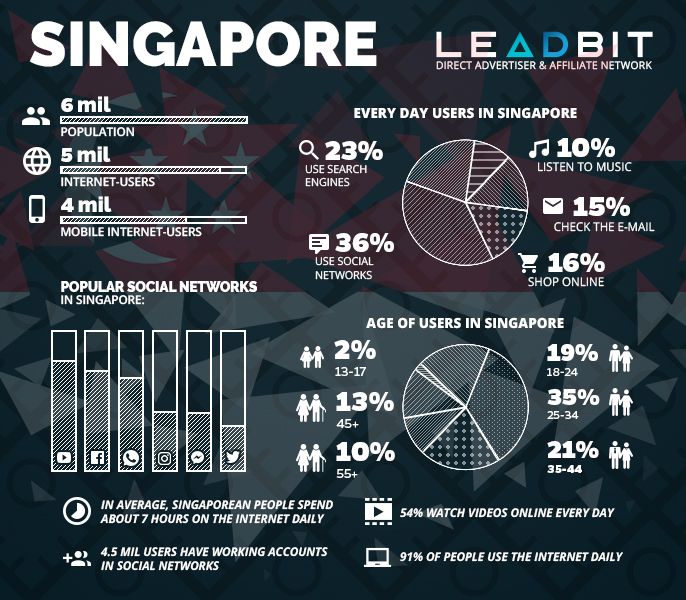 There are quite high health indicators in Singapore besides unconditional leadership in the technological progress. The state takes the 11th place of the level of life among all the countries in the world. It's difficult to amaze Singaporeans.
The health indicators and the level of life force the citizens to seek to look good at any age. Everybody looks after himself and tries to look younger than they are. That's why anti-aged masks Collamsk SG will be real salvation. The gender reassignment is a kind of usual thing in Singapore. Impossible but the fact that the most beautiful women in Singapore are men 😉 Don't forget about them too.
The prostitution is legal in Singapore. The tourists remember this fact in their trips to Singapore but the locals aren't going to yield. Pay your attention to Maxisize SG and bring some happiness to Singaporean men and get your enlarged…profit! 😉
Hey dear adventurers of crazy Asian profit, surf's up and let's go to the country of surfing, unique downs, and juicy fruit – Indonesia is waiting for you!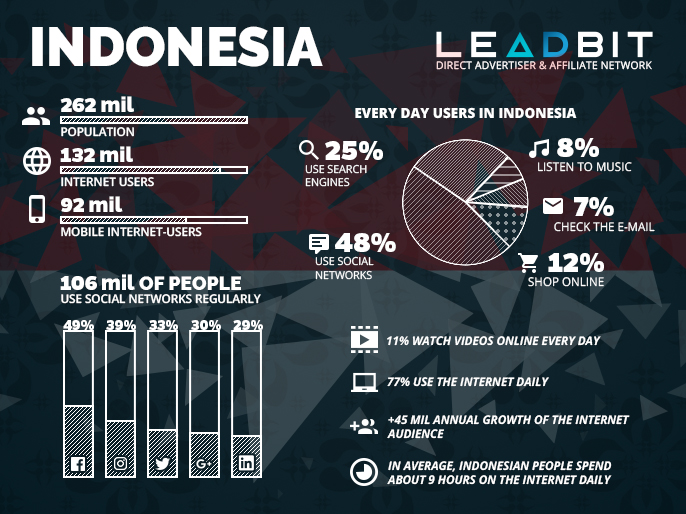 Islam in Indonesia is the main religion from the 12th century and since then woman is a kind of "washing machine" without any rights. The polygamy is legal and girls from the poor families can become the second or 3d wives of the rich men. Just to compete women have to watch their figures what means that Herbaslim ID and Green Coffee ID will be quite popular in Indonesia. The country where women really believe in magic.
Hey, steer to the "fine island" – welcome to Taiwan! Catch some useful information about internet usage in this region.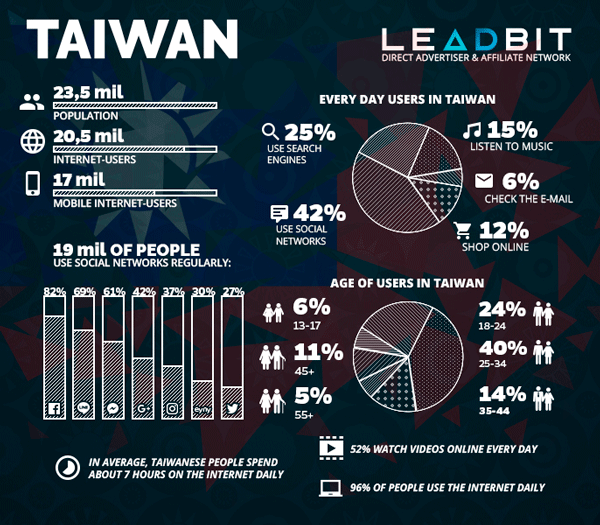 There was found the "ageless" family in Taiwan in 2017. There is a mother and 3 daughters about 40 and 50 years old but they look like teenage models. They told that their secret of youth is water, fruit and fresh air. But we know the addiction of Taiwanese women to rejuvenating creams and masks – don't take the pish!
There are many non-conforming individuals in Taiwan. The locals tolerate this fact – and don't organize any meetings and protests. Men in Taiwan are happy to satisfy not only women 😉 Be tolerate – double up your profit!
The sweet-scented is on our way – welcome to Hong Kong!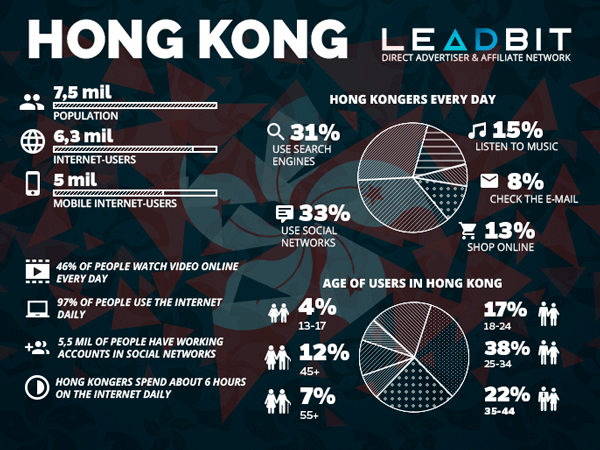 The Hong Kongers are freedom lovers and they aren't ready to say goodbye to their freedom and start the families. They don't seek to the serious relationship, they can let themselves being dissolute.
And the final destination – China – the the most densely populated country of the world. Nihao!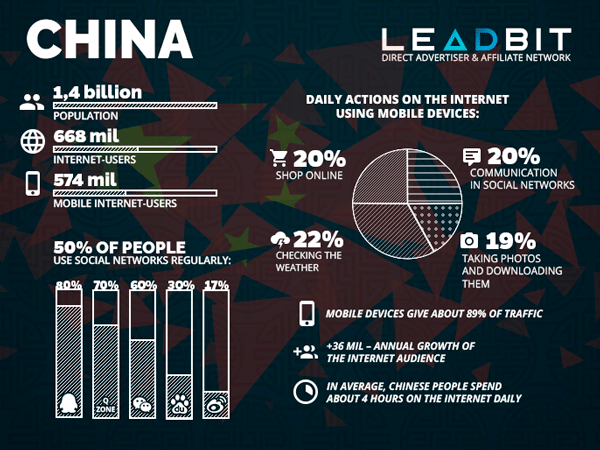 The censorship of the internet in China is strict. China is sinking in political intrigues and safeguarding State security. They start the project "Great Firewall" – the system of content filtering in the PRC, which must secure people and the political system from invasions.
The interesting fact that there is the real army of bloggers who must write the articles about benefits of the regime and give some positive feedback about it.
The internet in China is very developed but remember that it is really difficult to break through! May Leadbit force be with you! Here are some affiliate marketing insights which can help you to identify the target audience in China.
Google, YouTube, Facebook, Twitter and Instagram are blocked in China, more popular: RenRen (=FB) and Weibo (=Twitter).
There are more men in the Chinese internet by 10%.
The Chinese association of sexology provided some information about satisfaction, and about 70% of people aren't happy in their beds.
You don't meet women with a beautiful bust in China. But it doesn't mean that they don't want to have it.
Our super Asian trip is ending. Now you know a lot of internet usage in Asia and useful affiliate marketing insights about the target audience of different GEOs. Be very attentive to your Asian clients – they are not the wild fruit.
The adult offers and offers of skin whitening are very popular in Asia; we have a lot of such offers. Do not miss a thing!
Good luck in the searches. Have successful advertising campaigns!