Which publisher can earn money without a good tracker? No one! All webmasters need a tool to control their activities. The tracker is a super effective solution to this issue.
So we prepared TOP-14 TRACKERS with exclusive bonuses from our partners!
Voluum
Super cloud-hosted tracking software that provides you with strategic analytics insights and AI-powered optimization tools.
Benefits of Voluum:
fast statistics upload
A / B testing capability
antifraud filtration
whitelisting
personal support from Voluum team
free quick start guide
Track, manage and optimize all advertising campaigns in one place.
Here we have special deals for Leadbit's publishers:
the regular one: 30% discount for the first 12 months
Black Friday promotion: up to 70% off for their annual plans.
Catch the moment!
Find the referral links to grab 70% discount page here https://bit.ly/2qWQbH2

Binom
One of the leading tracking solutions for affiliate marketing. Ideal for mobile vertical.
Binom will help you with tracking campaign. Also, it will show you statistics through various metrics. Just imagine how many advantages:
fast speed
maximum usability
price doesn't depend on traffic volumes
no limits domains, users, data storage time
include landing pages and LP Pixel
powerful API for all types of tracking
great support
free installation of the tracker and server setup
mega-detailed instructions for setting the tracker to Leadbit's offer
Bonus for you – 30-day free access and 40% discount for first payment with LEADBIT coupon code
Don't miss the opportunity to test this cool tracker!
Keitaro
Universal tracker for traffic and CPA marketing. It's good for beginners as well as for experienced webmasters. The increase of the effectiveness of advertising campaigns is guaranteed with Keitaro.
Benefits:
traffic targeting
bot protection
flexible reports
And how without a cool bonus? Special 20% discount on the first renewal of the service or the first purchase with LEADBITPRO coupon code
AdsBridge
AdsBridge is a good tool for analyzing traffic with an inner constructor of landings for arbitration. The cost of scaling and reversing services is reduced to zero – the soft is cloud-hosted.
The main advantages of the software:
quick redirects
automatic optimization of campaigns by EPV, EPC
the ability to customize the statistics
opportunity to use your domains
landing designer
tracking of conversion status (good for nutra)
bot filter
Exclusive conditions for Leadbit's partners – 25% discount for new users for purchasing soft for 3 months with promo code LeadbitMAC. You only need to register and use!
It's a cool software to optimize advertising campaigns! Don't miss the chance to take maximum from every click!
Peerclick
Peerclick – it's a 2-in-1 tracker with traffic distribution system for evaluating and analyzing advertising campaigns. You will be able to efficiently process any amount of data with the SmartFlow technology and a wide range of universal tools.
Few cool things in the tracker:
clo@king
multicurrency
fast speed of creating any reports
no limits with traffic volume
instant redirects around the world
no additional purchases (server, geo-bases, bot bases, etc.)
We've got a super deal for you – free PromoGold account for 30 days with coupon code LEADBIT
Take this chance!
Bemob
Cloud-based tracker for effective management and distribution of traffic. It will be perfect for all webmasters! You can use more than 15 parameters to distribute traffic and search for its profitable sources.
Bemob will help you with the analysis of your advertising campaigns and an evaluation of the effectiveness of the landings.
Advantages:
analyze and improve campaigns in real time
one-click tests of landing pages
data security
cloud-based service with maximum speed
great support
fast speed generation of reports
Leadbit's exclusive bonus for partners – $50 upon registration at Bemob
Check in and test https://bemob.com/ru
Octotracker
Octotracker is a professional functional tracking platform for arbitration. Two TDS systems will help you maximize traffic control. Push the tempo and get access to the most innovative technologies on the market right now!
Benefits:
impressive set of flexible filters
moderation without redirect
Postback duplication
powerful analytics at 20+ items
a high speed of click processing
fast report generation
integration with most popular traffic sources and affiliate programs in the CIS and abroad
New users can test this software during a month for free after first pay with coupon code LEADBIT1
Redtrack.io
Redtrack is a functional SaaS tracker for webmasters. The software tracks web and mobile traffic and generates automated integrated reports in real time. The tracker uses technologies based on machine learning for optimization of advertising campaigns.
Catch the advantages of the tracker:
convenient interface
a high speed of work
geo-balancing
auto-scaling ensures uninterrupted campaigns
We have an exclusive bonus for you – 35% discount for the first two months of using with our coupon code leadbit35
Geosurf
Take a look at this cool digital marketing solution. Authorize, verify and monitor your content worldwide.
Advantages:
more than 130 locations worldwide of premium proxy servers, including more than 30 direct access points in the US
simple and clear API
safety, reliability and speed
GeoSurf ™ browser extension
mobile application
Users can get static and resident IP addresses with GeoSurf ™, switch between them and rotate directly in Chrome and Firefox browsers, as well as on iOS and Android devices.
Catch $30 discount on the GeoSurf Starter Package with coupon code LEADBIT30OFF before November 30, 2018!
Everflow
You should try this excellent cloud tracking platform. Everflow is a cool and versatile tool for webmasters because of excellent interface and a wide range of additional functions in one place:
reports with indicators which you need
support 24/7
anti-fraud
super fast processing speed
Do you want to test for free to test the month? Sing up and tell your account manager our secret coupon code Leadbit30 and get free 30-days of use!
Improvely
Amazing cool software Improvely checks every application for low-quality traffic, whether this application is from the campaign as a whole, or from a simple stream.
Total control: the control system checks every click for suspicious activity. A system of notifications of potential sources of fraud is available for you, which is lightning fast, giving you the opportunity to quickly fix the problem.
Few cool things in this software:
an account for the team
the ability to upload various types of reports
fast support 24/7
Catch an exclusive LIFETIME 15% discount for Leadbit partners via the referral link https://www.improvely.com/lp/leadbit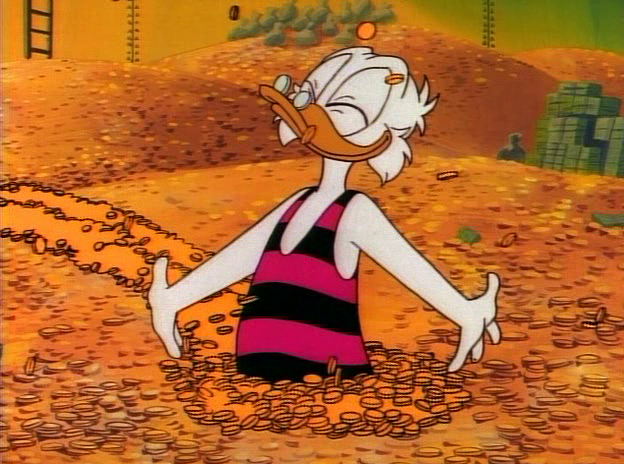 FunnelFlux
FunnelFlux offers an individually configured system for each user with cool features:
You can forget about the technical part and plunge into marketing: you don't need to create a lot of companies for the same landing, the software will do the work for you and share everything itself.
There is no additional charge for a large influx of clicks.
You have your information limit and you can dispose of it as you wish.
We have a bonus for you – 10% discount on a monthly subscription and $75 on your account via the ref link https://www.funnelflux.com/partner/leadbit/
Clickmagic
Clickmagic is a specially developed software for tracking any responses of advertisements, including PPC, banners, email templates, teasers and so on.
There is a great advantage of this software for you! You can observe the entire conversion funnel from viewing an ad to a call to CC.
We give you an exclusive bonus – free 30-day period!
Hurry up! Take a chance to test super tracker for free
Magic link with bonus https://clickmagick.com/go/Leadbit
THRIVE TRACKER
Thrive Tracker is a universal tracking system for all types of performance marketing. The best solution for tracking mobile and web campaigns.
A little about the advantages of software:
supports 50 traffic sources
quick redirects
custom domain
built-in LP Pixel
comprehensive reports
Exclusive conditions for Leadbit's partners – 50% discount on the first 3 payments after the free 30-day period.
You know where to click http://thrivetracker.com/leadbit
Use trackers, pour traffic, earn money!
Don't miss the chance to earn good money on Black Friday with Leadbit!