One of the most important tools for webmasters is an ad network. It helps with the placement and promotion of campaigns, effective targeting according to the necessary parameters and generally makes the life of the publisher easier.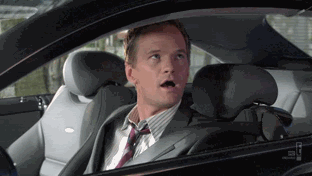 DATSPUSH
Leadbit launched a fresh traffic source format – DatsPush push notifications network!
The cool software has cool features:
advanced targeting system
opportunity to choose a device, audience, carrier
120+ GEO
working types of push advertising
low cost per click
high CTR
CR on landing pages up to 15%
we pay net7 (for our bro – net1)
revshare 75% (we pay 75% of each click made by your subscriber)
Exclusive conditions for the Leadbit web: new users will receive a 20% discount after the first replenishment with leadbit20 coupon code
ADTARGET.IO
A converting traffic source which uses advanced technology to generate high ROI.
You will receive an access to exclusive sources of Desktop, Video and Mobile advertising in real time.
Benefits:
quality traffic to the whole world
200k + direct sites
premium sources
DSP
ad servers
statistics in real time
Special conditions* for Leadbit's partners – an exclusive discount on Black Friday!
Follow the link https://adtarget.io/?rid=7 and get:
+ $ 100 to the account with the first deposit of $ 500
+ $ 250 to the account with the first deposit of $ 1000
* The promotion is valid only for new users.
UNGADS
If you want high-quality traffic and make money from offers, then you need to use Ungads. This ad network will help you a lot. The UngAds team will help you at the best level.
Advertising network with great potential for promoting various products:
complex technologies based on 10 servers
coverage worldwide (190+ countries)
anti-fraud
pay ONLY for high-quality traffic
advanced targeting
Use a wide variety of sources, analyze and manage your campaigns. Hurry up and don't miss the opportunity to make money!
Click here and catch a bonus of $ 50 after registration http://ungads.com/?ref_id=2041
GO2MOBI
A cool international platform, a mobile automated purchasing system which:
works with more than 12 advertising exchanges.
works with almost any advertising formats, including native advertising, videos and banners, etc.
helps you focus on your ideal audience, hits right on target and know how to optimize your mobile campaigns and increase your ROI
This software will appeal to everyone who loves high-quality mobile traffic, the basic configuration of campaigns and impressive customer service.
If you want to get the perfect solution for generating high-quality mobile leads, then click on the referral link and catch the exclusive 20% cashback from the first deposit from $ 300 – $ 1000!
Contact your manager at Go2mobi, make a deposit and the manager will drop the cashback to your account.
You can find referral link here https://www.go2mobi.com/signup/
POPCASH
One of the oldest pop under services, it was created in 2012! The software offers unique conditions for monetizing traffic and many options for proper targeting.
Leadbit's partners will get:
$ 25 bonus if the first deposit will be more than $ 100
personal manager with the first deposit equal to or above $ 500
LeadBit's CPM customers are lower than $ 0.50 if the deposit is more than $ 1,000
Access to exclusive bonuses with coupon code LEADBIT25, catch the moment!
YENGO
World-class teaser network with large volumes of Thai, Indian, Chinese traffic. Use only the best advertising tools to increase conversions. More than 48,000 partners – millions of unique visitors will be able to see your advertisements.
The best Thai landmarks have already been moderated by Yengo, now you can concentrate on creating the best creatives without worrying about landings.
Super conditions for Leadbit partners – 10% cashback every month with authorization in our Agent office. If you want to connect to our agent office or get an account, just write to your Manager!
Customize advertising materials, set up the exact target and get profit!
REACH EFFECT
The leading provider of online advertising. The platform is integrated with all leading sites and premium sites. You can get direct access to various GEOs, operators, operating systems and so on.
Advantages:
advanced targeting for increasing ROI
premium traffic
many ad formats
CPC / CPM campaigns
Catch the special 20% discount for Leadbit's partners via the ref link http://bit.ly/2r1Ue52
ADSKEEPER
Ad network specialized on affiliate marketing. Support will help you with the optimization of advertising campaigns. Traffic around the world is waiting for you!
With Adskeeper.co.uk you get access to:
the most powerful traffic in the world
a wide range of point targeting options
effective optimization of your advertising campaigns
attractive offers
Exclusively for Leadbit's partners:
receive a bonus of $ 100 with the first replenishment of $ 500
receive a bonus of $ 200 with the first replenishment of $ 1000
5% cashback of money spent monthly, regardless of the type of campaign
Get bonuses here http://bit.ly/2zlPdsq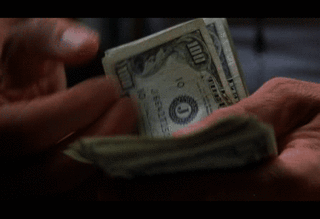 CLICKADILLA
An international advertising network which provides high-quality PopUnder and Display ADs traffic from top Adult Tube Sites, including TubeCorporate companies.
You will receive with this software :
self-service platform
anti-fraud
stable traffic
detailed statistics
large selection of targeting: GEO, OS, Browser, Wi-Fi, IP ranges, Carriers, Devices, Languages
quality support from an experienced management team.
Cool bonuses for Leadbit's webmasters: get +20% to the account for the first recharge from $200 with coupon code ClickMyLead
ADSUPPLY
Top ad network among the advertising networks of the world. Works with 1,000+ premium sites in different verticals.
If you want to get the maximum result from the invested funds, then you should definitely test this software.
There is an opportunity to cover more than 90% of the targeted traffic (confirmed by Moat) through direct sites.
If you are a Leadbit's partner, then use the ref link and take a special bonus: spend $ 500 on advertising Leadbit's offers and get a $ 250
Find bonus there http://bit.ly/2BpTV9U
CLICKADU
Advertising network for Internet and mobile channels with unique features and excellent experience:
150 million daily views
5.5K active campaigns
4K active webmasters
Moreover, you will have a great choice of advertising formats: pop-unders, pop-ups, tab-ups, tab-unders.
Exclusively for Leadbit's partners: refill your balance by more than $ 300, start spinning Leadbit's offers and collect the bonus 10% of the deposit amount. If the amount is less than $ 300, then you receive the fixed bonus $ 20.
The bonus is valid for the first registration, catch the moment! http://www.clickadu.com/
ADVERTISE.COM
The largest international advertising platform that offers users high-quality and clean traffic.
Basic principles of the company:
innovative approach
quality of services
comfortable service
high score
Whatever your task, whether leading generation or creating an audience, the platform will help to bring your results to a new level.
Exclusive bonuses for the Leadbit's partners: a bonus of $ 200 with the first deposit of $ 1,000 (minimum deposit) with coupon code HTEHJ-JNF74
CLICKPAPA
An advertising platform provides quality traffic for various types of offers, especially for the adult offers. In order to help the promotion of advertising campaigns are given different formats of advertising for better results.
Promote Leadbit's offers through the ClickPapa platform and get a 15% bonus on the first deposit! Don't forget to write in the comment field the secret word "LeadBit"
Follow the ref link and start pouring! http://clickpapa.com/ref/Leadbit
ERO-ADVERTISING
Fast traffic for 200+ countries around the world since 2006. The best way to promote adult offers, premium quality for getting clean leads.
If you are a Leadbit's partner, work with adult offers and high-quality traffic on exclusive terms with the leadbit coupon code and get a $ 10 bonus for the first $ 100 recharge
MGID
MGID is the English version of the Marketgid teaser network with English-language traffic, which appeared on the market in 2008.
Advantages of Mgid:
53 content categories
54+ billion monthly ad impressions
3000 webmasters
165+ million unique visitors monthly
In terms of features, settings and functionality, it almost completely copies its Ru brother.
Exclusive terms for Leadbit's partners:
Cashback from 5% of the spent funds. If you want to get the bonus, you need to connect with Leadbit's agent office
The possibility of direct replenishment of the Mgid account from a personal Leadbit account
Choose your favorite ad networks and start testing!