Source: Affiliate Valley
Quarantine, self-isolation and the transition to remote work have significant changes in the market of traffic generation. There is a temporary decline in product offers (top GEO such as Italy and Spain, are almost completely placed under quarantine) but at the same time, there is a growing demand for online entertainment. Here comes gambling, dating, webcam, online games, eSports, etc. where the good fee is just in a stone's throw away from the user.
Demand for online entertainment
Not only affiliate managers confirm that but spicy PornHub statistics with traffic overall growth of more than 17% shows it as well! The online growth is really noticeable taking into account its traffic that is more than 100 million users per day.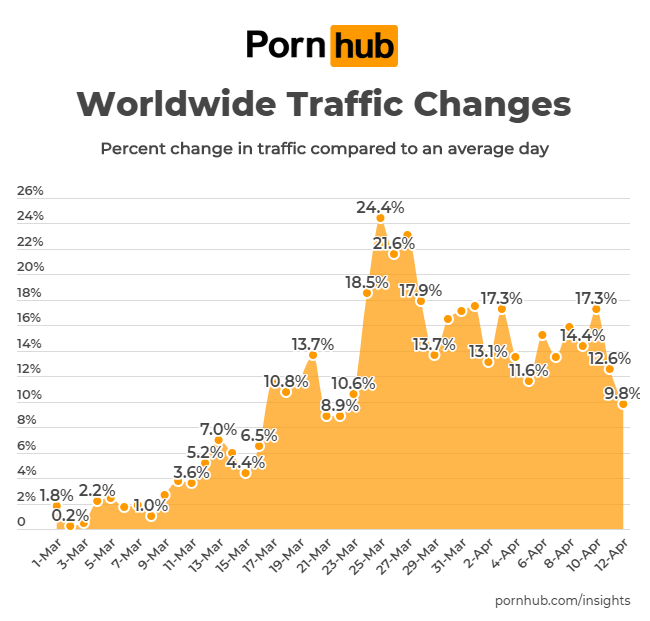 The online gaming platform Steam has shown a similar trend. The number of online users during the period of quarantine at the peak of activity is more than 23 million people there.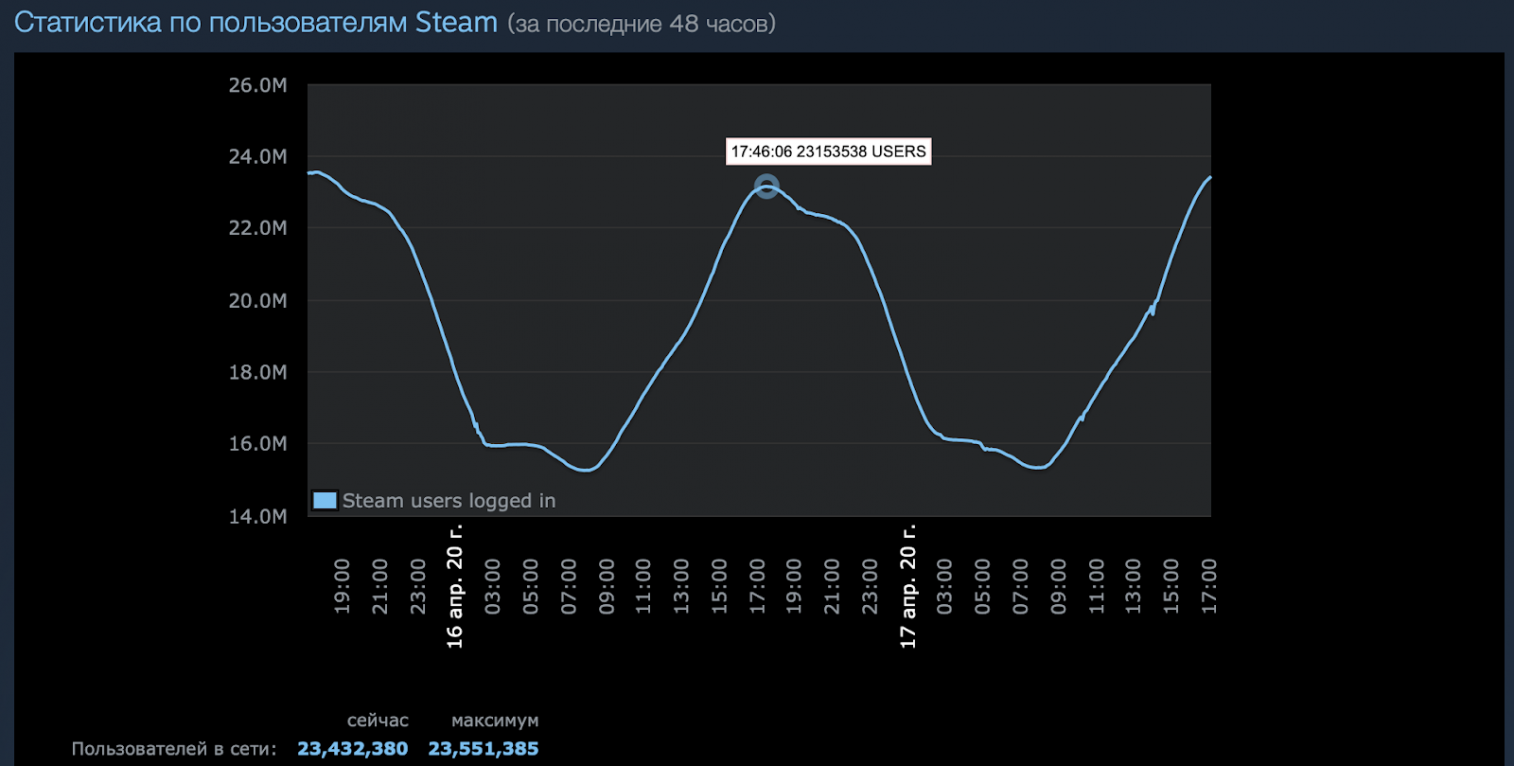 And while there are no positive changes in the fight against coronavirus, we decided to show several current trends with approaches and offers in those niches that show active growth – they are gambling, dating, webcam, games.
We addressed our manager in Leadbit @DmitryLeadBit to learn about the conditions for offers in each vertical. For those who have never worked with Leadbit, it's a multi-vertical affiliate network that covers almost all geos and works with such verticals as Health & Beauty, Gambling, Dating, Adult, Sweepstakes, Binaries, and Finances. This affiliate network recommended itself as a really good one, that is why they were the first we thought about.
So, back to the subject. We took the top European countries that were most severely hit by the epidemic – Italy, Spain, and Germany – to show what fees are now suggested on the market and what approaches are now used by colleagues on the examples of affiliate offers.
So, where shall we generate traffic in the tough times of pandemic? Leadbit advises.
Italy
There is an increase in conversion on crypto-offers, at the moment, the CR from registration on deposit reaches 15-20%. You don't need to go far for offers, the following are the best now:
Bitcoin Profit – 550$
Bitcoin Era – 600$
Both offers are great for working with Facebook and push notifications!
After the crypto, we will analyze something a bit more reckless – gambling. There are 2 headliners here – Gratorama and Winorama. You should think about the tests.
According to the managers, the conversion of these offers is a real top: from click to sign in it's 1 to 6, from signing in to deposit – 1 to 13.
Gratorama CPL is a casino offer with registration fee (SOI), the base rate is $6.5.
Winorama CPA & CPL is another famous brand that even suggests an opportunity to work for deposits. Payment on the offer for signing in is $6.5, and for the first deposit – $100.

A small inside: for webmasters with experience with Facebook, there is a private offer Golden Stars, a conversion from a click to signing in makes 1 to 8, from signing in to a deposit – 1 to 7 (contact your manager to get some details and don't forget some statistics for proves).

There are several options for testosterone dating lovers:
Dating: Lovertop, HotIncontri, Carineamici. Payments go up to $3.4 for signing in (SOI) and up to $72 per sale.
WebCam: Bongacams, ImLive, StripChat. Payments for signing in up to $3.83 (SOI), $5.95 (DOI), and for sale – up to $130
Adult games: CuntWars, Fap Ceo. Payments for signing in and training are $3.15 and for sale – up to $40.

In any case, we always recommend that you first consult with your manager. As for Italy, the matter is settled and we are moving west to warm Spain.
Spain
For real men, there are the following monetization options proposed by Leadbit: Crypto Due to recent events, the crypto market is extremely unstable, which is a great reason for such approaches in creatives: the rate has fallen – " time to invest, course correction is coming", the rate is growing – "jump into the crypt, multiple growth is expected".
In general, everything is quite simple. In Spain, the average conversion rate from signing in to a closed transaction is 12-15%. The bid price can be kept at $6!
Bitcoin Profit and Bitcoin Evolution are on the top at the moment. The fee is $ 500 for a closed transaction.
Lovers of one-night stands can be offered the following:
Dating: Relations Casuales, Amigaslindas, MilfDates. Payments for signing in go up to $5.35 and for sale – $72.
WebCam: Bongacams, ImLive, StripChat. The payout is up to $5.95 for a confirmed signing in and up to $130 for a sale.
Adult games: CuntWars with a $3.15 fee for training.
Germany
A nice thing to know about Germany is that it has almost the highest rates in Europe (the Nordics not counted), much higher than those in Spain and Italy. You can notice a difference even for the same offers. Let's start with the casino.
Gambling: OneCasino – $10 for signing in and $4-6 for confirmed signing on other offers.
The Dunder offer is ready to accept traffic and pay from $120 per each first deposit. SlottyVegas is another offer for deposits in Germany. They also pay $120 per each new player.
The casino is new, which means that the player base is fresh and the offer converts perfectly well. Another strong advantage over competitors is the payment of 10 euros for a minimum deposit (in most cases on this geo, the payment for basic deposit is 20 euros and for a minimum deposit – 20 euros as well).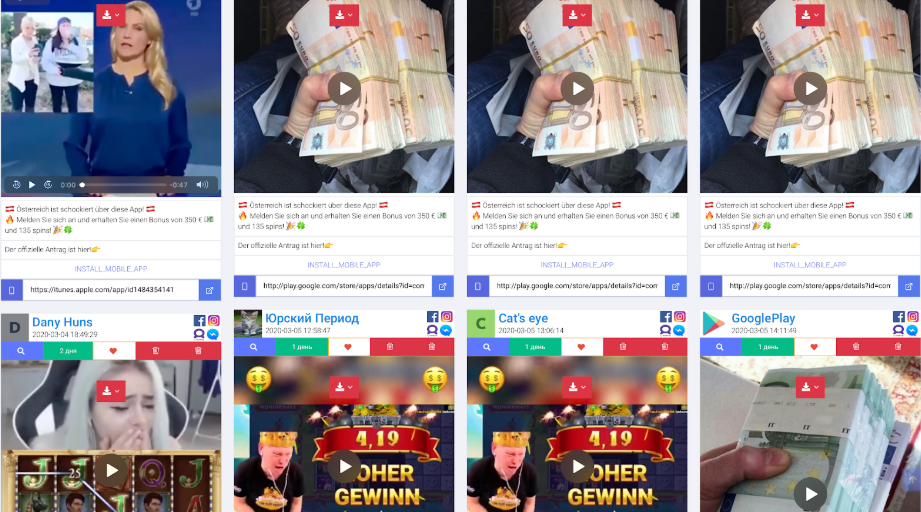 There are also several interesting options for crypto-offers with a payment of $500-550 for a deposit and a conversion of 15-20% from the application to the deposit.
And now to something juicy:
Dating: WHATSSEXY, DEIN SEITENSPRUNG, AFFAIRE. SOI payments are up to $2.61 (mobile) and $4.68 (desktop).
WebCam: Bongacams, ImLive, StripChat. DOI – $5,95, PPL – $130, SOI – $4.
Adult games: CuntWars, Fap Ceo. SOI payout – up to $3,15.
We also recommend contacting spy services for the examples of creatives or using one of the examples above, because the +- approach is similar in dating.
Nevertheless, everything is just a theory without tests.
Result
While we together with other users are forced to stay locked up at homes, it makes sense to try new verticals that will help to diversify the sources of our leads and to fill our pockets with plenty of cash. This is especially true for affiliates who work with commodities (although they've felt it without us).
We recommend taking CPL offers for some painless tests. With the help of them you can test niches, offers, GEO without spending much money and as a result, find a good combination. If you need really good conditions and professional support, Leadbit will be the best.
In addition to offers on entertaining yourself at home such as dating, webcam, games, casinos, you can also look in the direction of the essay, since education has successfully switched to a remote format. The same audience is also quite active in eSports, especially now, when online tournaments with top teams in all disciplines are held almost every day.
Monitor the market, test new niches and earn more even in times of crisis!