Hungary is one of the leading countries in Eastern Europe, the state with fastest growing economies. Its main partner is Germany that's why we can be quite sure about their capacity to pay. Just to understand the people leaving in this country, their interests and mentality, we prepared short guide about Hungarian target audience.
We ready to share our CPA-monitoring which you can use to set up your ad campaigns.
Let's go!
General facts
For beginning let's check some general facts about local Internet-users:
10 m – population;
7,2 m – active Internet-users;
4,3 – active mobile Internet users.
The number of the Internet-users increased by 800 000 people the last year. It means that this GEO is growing but not done yet. You have a great opportunity to be one of the first who will impress local audience by your creatives.
By the way, we have short list of the most popular activities of the Hungarian Internet-users:
Check the e-mail – 78%
Visit a social network – 86%
Use a search engine – 73%
Look for product information – 43%
Listen to the music – 31%
The unquestionable trend is the video-content. 41% of the audience watch videos every day. As an option for you, you can test pre-roll ads linked to pre-lend with some customer's video-reviews. Then the user will find a logical chain of action & content that will help you to improve the quality of your traffic. So ad settings are almost ready
We also asked our affiliates what are the most popular ad's formats in Hungary.
So here's some insider information for you about:
Useful things about health and beauty – 67%
Some fun on different sources – 57%
Adverts with the request for user's opinion – 56%
Ad in the applications – 39%
Some facts about demographic situation. On average, both women and men are advanced users but pay your attention to the fact that men buy different goods online more often than women by 15% 😉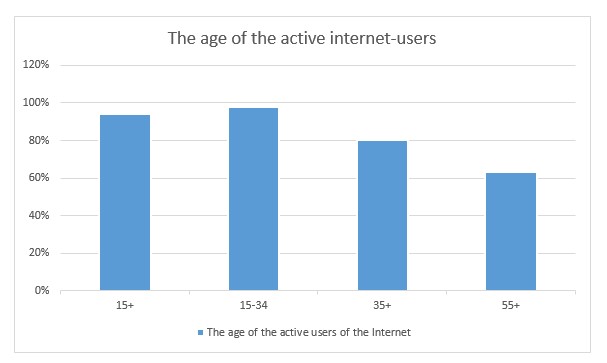 Among the devices an undisputed leader is a mobile. But TV is popular yet too. That's why video-content is so widespread there.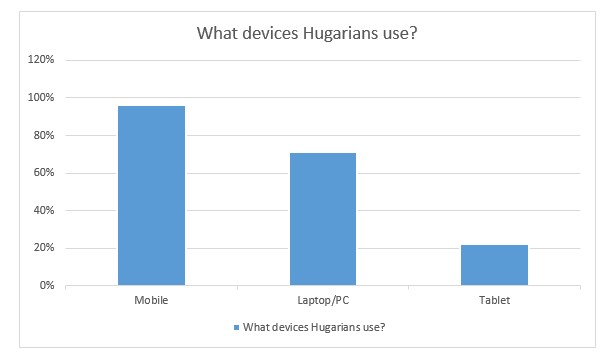 Some details about mobile usage. The users more often
83% check social networks;
78% use messengers;
56% watch videos.
Ads in messengers and in social networks are very popular too. Remember that some formats don't work in mobile versions that's why be very attentive setting up your ad campaign.
We found some LOCAL resources which can help you to understand the audience more.
TOP-4 Internet-resources in Hungary:
Social networks
The audience of social networks is about 5,5 m totally. But as usual Facebook is an invincible leader – 97%. Next:
Pinterest – 1,2%
Twitter – 0,5%
Tumblr – 0,2%
Google+ – 0,1%
Are you interested in Facebook traffic? Catch some popular industries in Hungarian Facebook: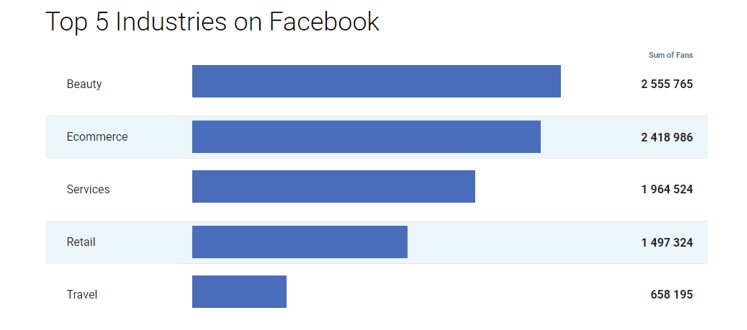 78% of users use their mobiles to connect to the Internet and check Facebook;
73% log in every day;
52% of users are women;
48% – men.
We hope, that these short statistics will help you to set up your ad campaign correctly in the best conversion sources. If we are talking about the audience in general, there are some problems which can help you to make crazy creatives.
Some useful insights:
The Hungarians are keen on health and beauty, they have great traditional medicine, that's why there are a lot of tourists who visit this country to be treated. The citizens usually go to the sauna and thermal springs. We already see some creatives like: Weekly sauna doesn't help? Just try a new cream etc. 😀
Also anorexia and bulimia are much circulated and a lot of women don't indulge themselves, they don't eat enough even famous goulash (!) to be thin and beautiful. You can use it when you'll make some ads about diet-pill and weight-loss sprays.
The men don't have any diet problems in Hungary but there's quite a low level of leaving that's why most of the men have some problems with alcohol. You can test Alcobarrier then.
TOP-offers in Hungary
Health
Weight loss
Adult
To sum up
Hungary is the GEO with some specificities, but with a low level of competition.
That's why you don't have any barriers to get great profit from it. We have striking features and conditions to help you to get more!
Our personal managers ready to answer all your questions about this GEO to make your profit bigger! See your Hungarian leads 😉