Offer: Bactefort CZ
Network: Leadbit
Traffic source: Revcontent
GEO: Portugal
Period: 01.01.2018 – 30.06.2018
Income: $9163
Outcome: $1513, 24
Profit: $7631, 76
ROI: 498%
Choice of offer
In general, I usually work with European GEOs and I almost never work with Asia. I have working models and I'm lazy to change it special for the new audience. Despite the fact that European traffic is usually more expensive, I like everything. Because I always get more than spend. Working models etc.)))
I was working with Bactefort in different GEOs, but I've never tested the Czech Republic. I thought that it wasn't the most convertible country, but I was mistaken, really, guys! I had extra money which I could easy spend just because I could)) No signs, no real reasons, I just could spend some money on tests.
Choice of source
I am the stable person! I always use Revcontent with minimal price of click. Ad network traffic and nutra is the perfect match, in my humble opinion. In this case, as in the most of others, I have chosen Revcontent because it's a big amount of traffic and the cheap price – nothing special.

Ad campaign settings
I'm trying to give you more details but I think that everything is more obvious here. At first, all my creatives were in Czech. The life has given me a couple of lessons and now I know that disgusting teasers with germs etc. don't work. Nobody likes this kind of teasers, moreover, if the person really has a problem, he will never confirm it with a help of such awful teasers! All my creatives were really nice: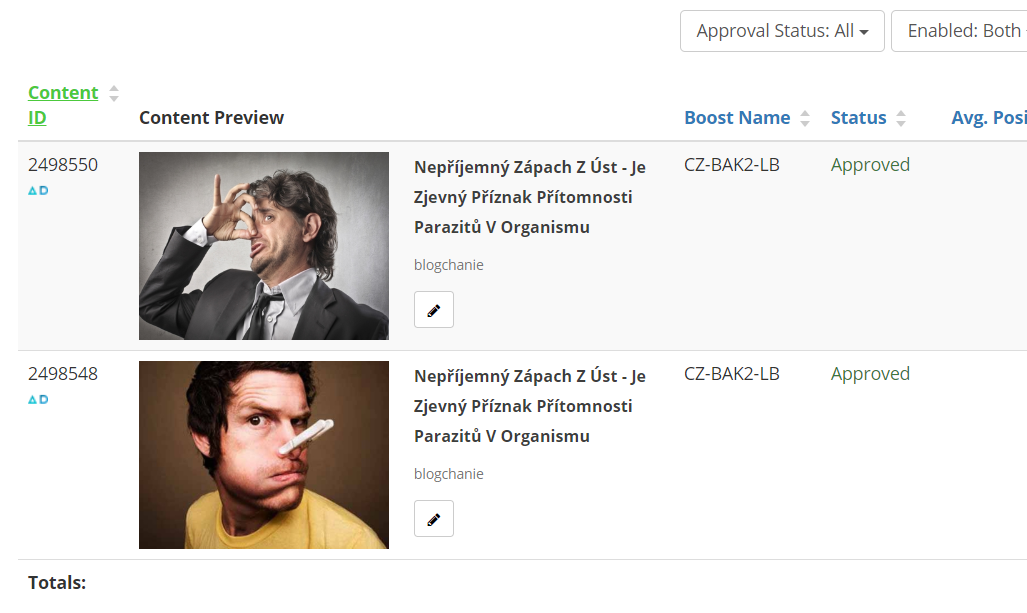 Talking about other materials, I got them from the network. I just needed to check how it works. What is better and stronger, what doesn't work at all. Here's the best link:
http://cz.thebactefort.com + http://blogoplus.com/bf/cz/zapah
Well, I made some tests and found the best teasers! Then I just controlled the campaigns, updated them on time etc. If the traffic fell, I've checked and changed something. I was working with these campaigns about 6 months, all my teasers were without disgusting pictures, the best are above.
First time conversion was brilliant! The Czechs just reacted at my teasers and ran for Bactefort)) In spring the demand became less, I waited for the wonder, didn't get it and finished all campaigns. 7 thousand in 6 months – I was proud of myself and my job. The person who works well = the person who eats well!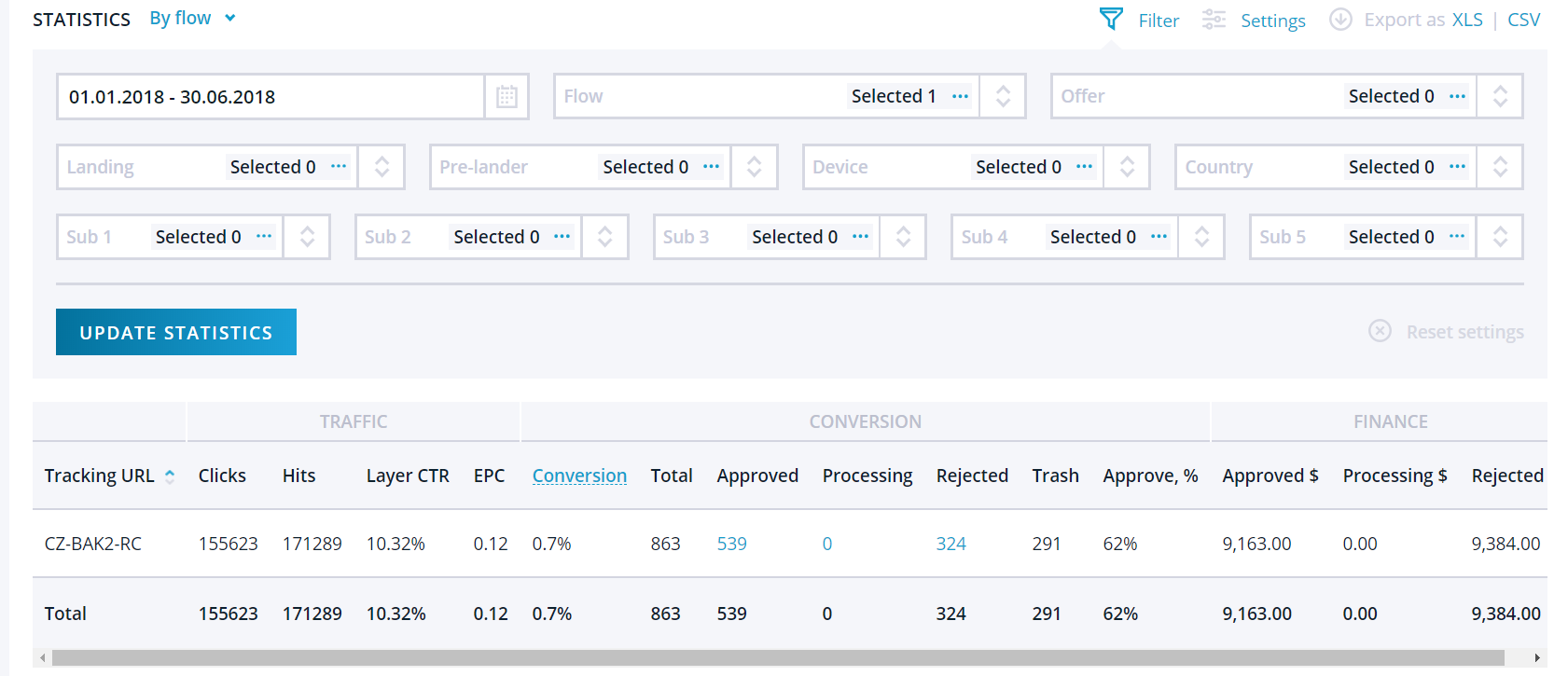 Some of you may recognize that there's a little difference between Leadbit and Revcontent stats: this is Revcontent aspect – if it thinks that these are not unique users but these are bots – it doesn't count it.
To sum up
Europe is my favourite. This offers works with different GEOs, you can use it starting in autumn. The creatives should be short, simple and nice. The user should realize the value of your offer then everything will be alright!
Good luck!