Croatia is a country at the crossroads of Central and Southeast Europe, on the Adriatic Sea.
You can read about how much time Croats spend on the internet, what they like to buy, top sites and etc. So let's begin our trip to Croatia!
The main information
Capital and the largest city: Zagreb
Currency: Kuna
Government: parliamentary republic.
Time zone: UTC+1
It is a member of the European Union (EU), the United Nations (UN), the Council of Europe, NATO, the World Trade Organization (WTO), and a founding member of the Union for the Mediterranean.
Internet TLD: .hr
Croatia on the map
Area: 56,594 square kilometers
It borders Slovenia to the northwest, Hungary to the northeast, Serbia to the east, Bosnia and Herzegovina, and Montenegro to the southeast, sharing a maritime border with Italy. Its capital, Zagreb, forms one of the country's primary subdivisions, along with twenty counties.
People
Population: 4,185,749
Men – 2 015 190 (48.1%)
Women – 2 170 559 (51.9%)
Religion: Christianity (93.4% of the population), atheists and other religions (5.1%), Islam (1.5%).
Population by the age (on the begging of 2019):
15.1% – younger than 15 years
68.1% – from 15 to 65 years
16.9% – 64+ years
A simplified model of the sex-age pyramid:

This model has a regressive type, which is specific for highly developed countries. Croatia has a high level of health and education. The population has a high life expectancy.
Literacy rate:
Men (24+ years) – 99.66%
Women (24+ years) – 98.93%
Young people (from 15 to 24 years old) – 99.73% for men and 99.75% for women.
The overall literacy rate is 99.74%.
When you will promote offers for Croatia remember about this. Create interesting landing pages, because Croats are smart. But they always take care of health so you can promote offers for weight loss or for upgrading the level of the instrument, for example)). The main topic is the style of promotion!
Economics
GDP (PPP) is $ 113 billion, GDP (nominal) is $ 61.586 billion. Experts also predict growth in the next years.
Digital insights
There are currently 1.77 million eCommerce users in Croatia. Four years from now, these 1.92 million eCommerce users will spend an average of 299.15 USD online monthly.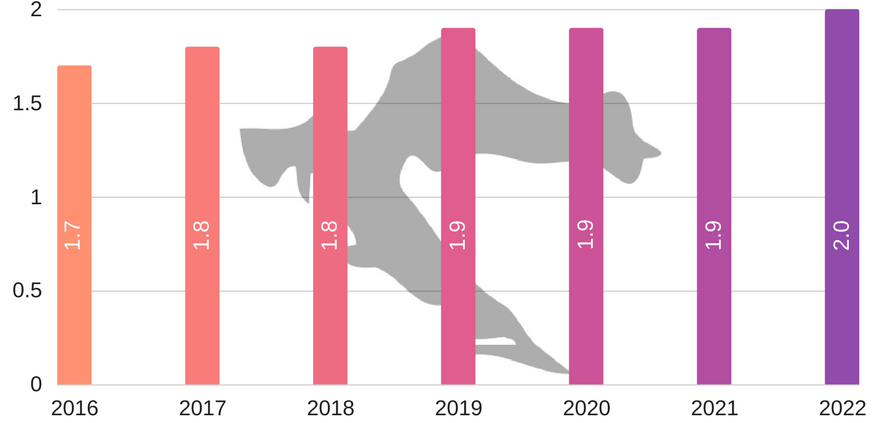 Let's take a look at the age of Internet users. This way gives a better picture of the Croatia eCommerce market. Internet usage (every day) into age groups – 100% of 16-24 year-olds, 97% of 25-34 year-olds, and 93% of 35-44 year-olds. The older generations (45-54 years and 54+ years) also register regularly showing 85% and 77% daily penetration rate, respectively.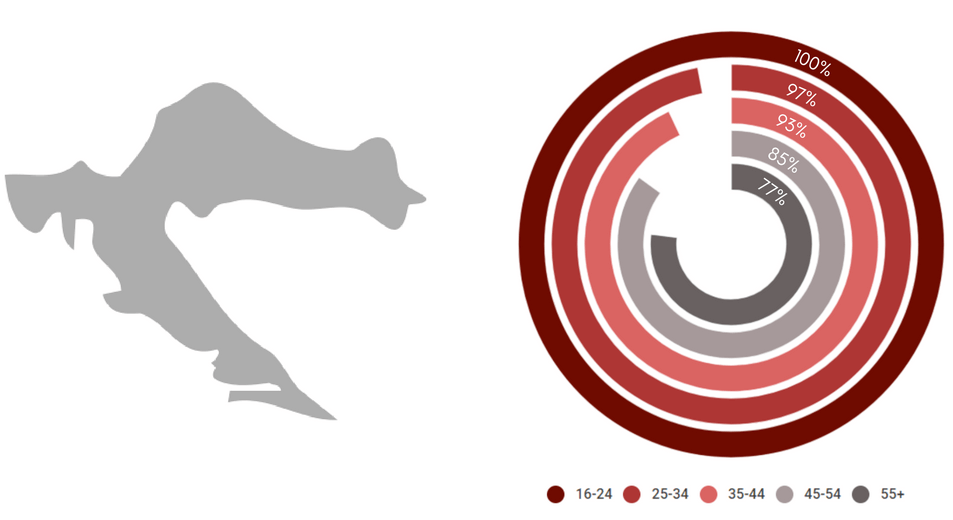 A few words about the Internet
Internet penetration in Croatia is currently 73.3% and should reach 76.8% by 2021. Smartphone penetration is a little less (57.9%), but is projected to grow to 65.6% in the next four years.
90% of online shoppers in Croatia buy via desktop. Shopping via smartphones (6%) and tablets (2%) isn't popular at this moment.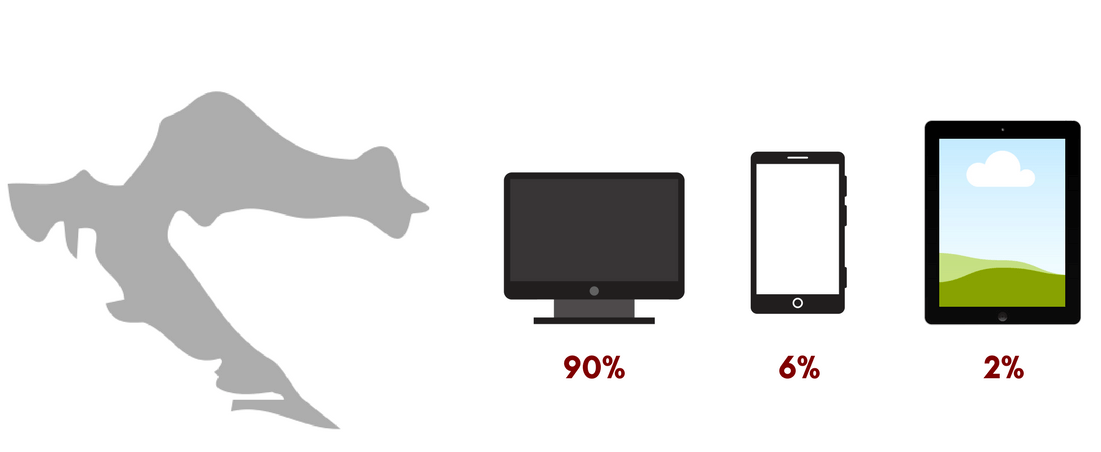 So pay attention to the desktop variant of the landing.
Social networks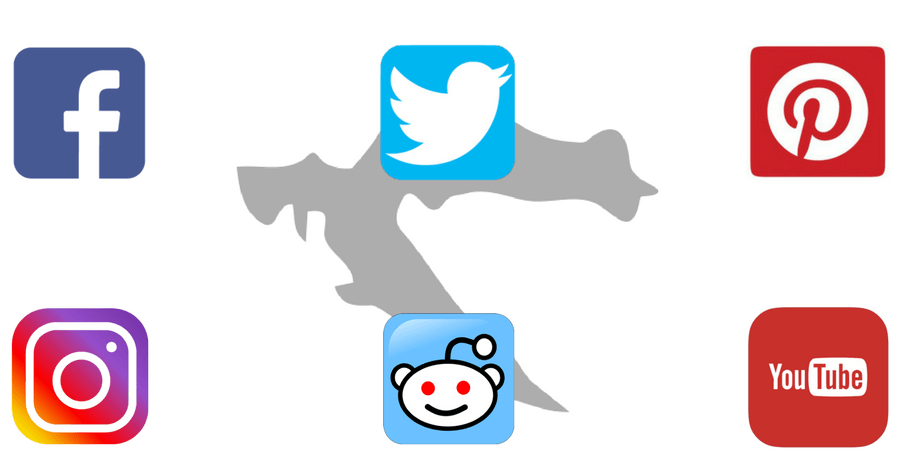 There are 1.6 million monthly active social network users, and 38% of them use it every day. The most convenient for us are FB and Instagram. But be careful with creatives and moderation.
Top sites of Croatia
Google is the leader(google.com), then FB and Youtube, after them — google.hr (with Croatian domain), news sites index.hr, 24sata.hr, njuskalo.hr — shopping, and finish the top-10 again news sites jutarnji.hr, vecernji.hr, net.hr
Shopping
Total Croatian eCommerce revenue across all product categories is 406 million USD and is expected to grow to 610 million USD by 2021. Leading categories: Electronics & Media (166.5 million USD) and Fashion (105.2 million USD).
You can see all the categories in the diagram: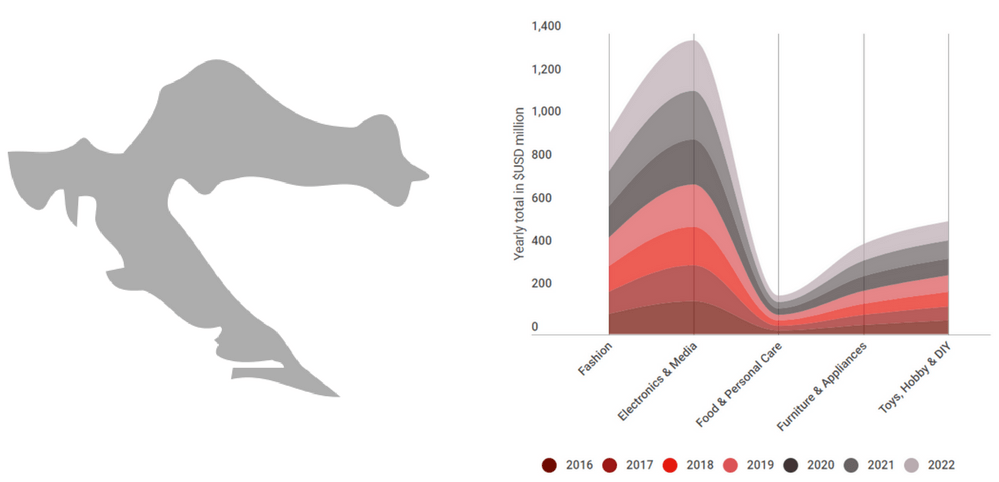 Preferred online payments methods: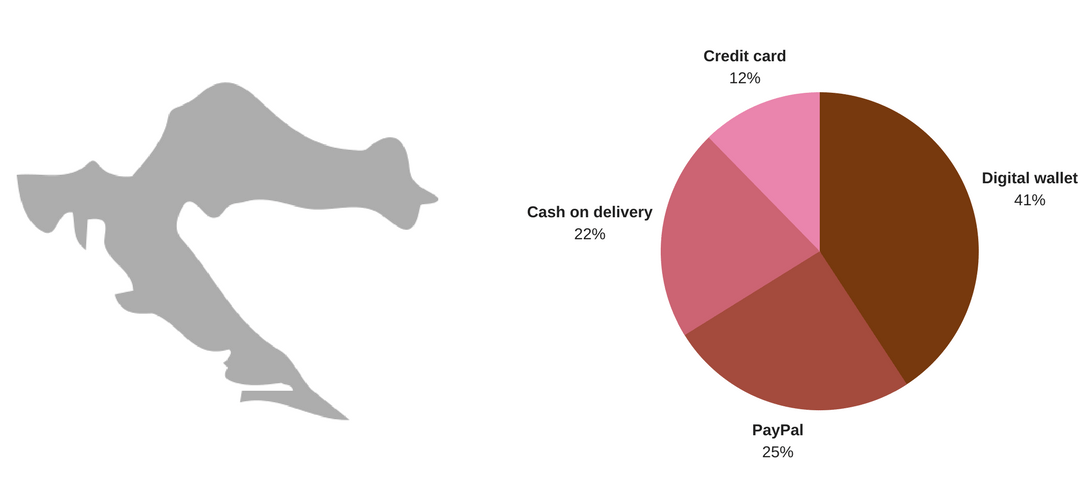 22% of Croats are our target audience for Leadbit offers because they prefer to pay by cash on delivery.
Conclusion
Croats have enough money to buy goods and they prefer to do it via desktop. So it's time to start campaigns for Croatia and take profit with Leadbit!
For the statistics thanks to www.eshopworld.com