We collect a digest of mistakes for newbies in the industry.
Hope, it will help you to avoid a bad moment and save your money and time!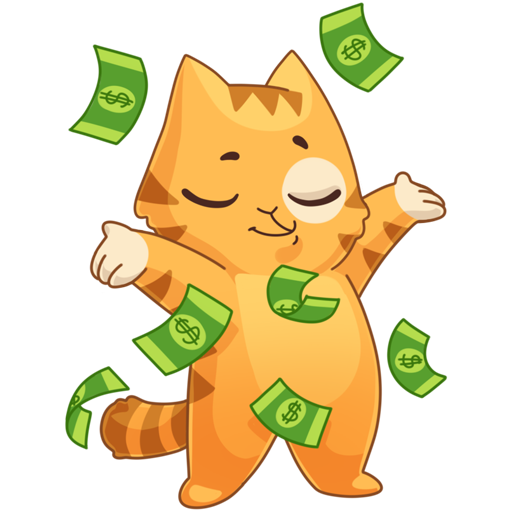 DON'T contact your AM
Many newbies register in CPA-network and start to promote offers without recommendations from AM. It's is a mistake. AM can help you because he knows insights into the industry. Also, he can advise you what to do from the technical side. So we advise you to contact AM as the first step after registration. This way you can find out the information you need. The main thing is to ask the right questions;)
Start promotion without thinking
You saw information that some offer has a good conversion rate on some GEO. You immediately decided to start promotion.
Don't do it
Do you know the PPC on this GEO? which offers are good on this GEO? Your AM will help to answer these questions. Don't forget to check forums, chats, groups, etc. Ask questions. Create a list of these resources and regular check it.
But you need not only surf the Internet, building hypotheses and thinking "what will happen" is not the right way. It is important to realize your thoughts into practice.
Promotion without A/B tests
Do things which sell. If you are lucky and found the angle with a good conversion rate, it doesn't mean that it will work forever – you need to have backup options. Test and find other working things.
Lifehack: you always want to spend as little money as possible on tests, but don't spare money on investments. If you think that you will get good statistics with a $200 budget then you need to take off your rose-colored glasses.
Publishers can spend up to $ 4000 until their campaign starts to bring money. Start a new campaign for 1-2 days without a budget limit. This way you can collect the statistics and then put the limit and start analyzing.
Know how to wait. If you have just run a campaign and there is no result don't change everything. It will prevent the algorithms from optimizing for your campaign.
Don't spy on competitors
The industry is constant spying on competitors. You can adapt things which work from them. For example, use spy-tolls. We have good bonuses for you to make your performance more effective.
It is important to test new traffic sources when you begin to be good at one. Don't work with only one source, random GEO/offer. You MUST have the strategy and tactics of your performance. Don't forget: keep the focus on both sides in balance.
Check useful tools in Leadbit Bonus Page. For example, Adplexity is one of the best tools for tracking competitor performance analysis and finding successful solutions on the market. There are about a hundred teasers from all over the world and more than 75 GEO in its arsenal. The platform collects and provides information about advertising in pop-up grids and applications.
Conditions until 21.04.2019 exclusive 40% discount on all products:
Desktop, Mobile, Adult subscription only $129 per month* (original price $199),
Native subscription only $149 per month* (original price $249).
Special offer for Leadbit users, get FREE access to Push monitoring by Adplexity for a Month!
Check the details in Leadbit Bonus Page
Think about big results without minimal success
There are a lot of stories where someone gets 300 leads per day. These stories inspire newbies that they can take profit at the beginning of their career in the industry.
But you need to learn to WALK before RUNNING.
The important things are your desire, analytical skills and the ability to decision making.
If today you get $400, it doesn't mean that you can do it every day.TOP affiliates don't have some magic way. Success in the CPA industry is a repetition of GOOD results again and again.
Also, add 5% to the costs. There are so many hidden expenses that will eat away at your profit margins – currency exchange rates, wire fees, PayPal fees, etc. These hidden costs can be an unpleasant surprise for you.
Not taking action
There are moments when all profitable campaigns die. And instead of launching new campaigns, people turned to some affiliate marketing forums trying to find out what is the "next big thing". You don't need to think about what to promote. Just do it and see what works and doesn't. Because the moment you think you're already losing out to other people who are taking action. No action, no results. You take action, you'll be rewarded.
The main motto in the industry is MAXIMIZING income and MINIMIZING expenses.
Even if your campaign was unsuccessful – it is a reason to make conclusions. You need to understand why it happened and what you need to do in the future.
Not hanging out and masterminding with other affiliates IN PERSON
Random masterminds don't work because you still don't know the other person. And they don't know you either. That means the element of trust isn't fully there. As a result, you guys are hesitant to share your best information and the mastermind isn't as effective. When you meet someone in person, a different type of bond forms. There are a lot more empathy and trust. You guys are more willing to help each other out, which is the purpose of a mastermind.
Not reinvesting profits into better technology
A major competitive advantage in this industry is proprietary technology because that's a lot harder to steal than a landing page or angle.
We hope that this compilation will help you to avoid unpleasant moments, and you will begin your way as an affiliate on a positive note and achieve great success!