In 2016 Leadbit became an active participant of the international events around the world and since that moment the main direction of the project has changed. We try to meet our partners personally, to take part in the professional events around the world and now we know exactly that 5 minutes personal talk at the conference can find the answer for a big number of questions faster than 5 months of online chats.
Now we know which events are worthy to participate and how profitable the business trip will be, which events aren't beneficial etc. The experience is the best teacher, especially if you can benefit from the experience.
We decided that it's important to share the experience that's why we gathered the most popular questions about the international conferences from our publishers, advertisers, partners, colleagues and friends. Then you may think that you got this interview by yourself )
If you want to be good at choosing and participating the international events, read Leadbit team expert opinion: Olga Salmanova, Max Akhlestin and Kristina Kipra.

What conference was the first one for Leadbit? How successful was it?
Olga Salmanova:
Leadbit is the lucky guy! We were in STM safer hands from the beginning of our international way, 2 years ago we were at AWE in Berlin made by STM. Then our team was very impressed by the level of the conference, by the number of popular and famous representatives of the industry, by the opportunity to talk to them, to ask them the questions etc. Then it was clear that the world is infinite and you should use that.)

My first conference was AWE in Berlin too, but in 2017. It was the real bang! After the conference, I have dealt with the contacts for 2 weeks and it was real working process. I can tell that the first conference was exactly profitable.
How many international conferences did you visit the last year?
Max Akhlestin:
If I'm not mistaken, about 12.
Olga Salmanova:
10, but it depands. We have approximately one conference a month.
When do the managers work if they go abroad monthly? Does it harm the working processes or not?
Max Akhlestin:
Of course, not. But it matters. I'm not kidding, frequent business trips aren't easy. First of all, the company gives us all the possibilities to solve problems in advance or promptly. Secondly, Leadbit is the real team which works for result that's why everybody helps when we aren't in the office.
Olga Salmanova:
I think that it's really important to mix different ways of work. Sometimes it's necessary to be in touch at the office. But sometimes it's better to meet the partner personally and discuss your future partnership. Neither chat at Skype, nor at messengers, nor e-mails can replace real talk.) International conferences help to build the relations with partners.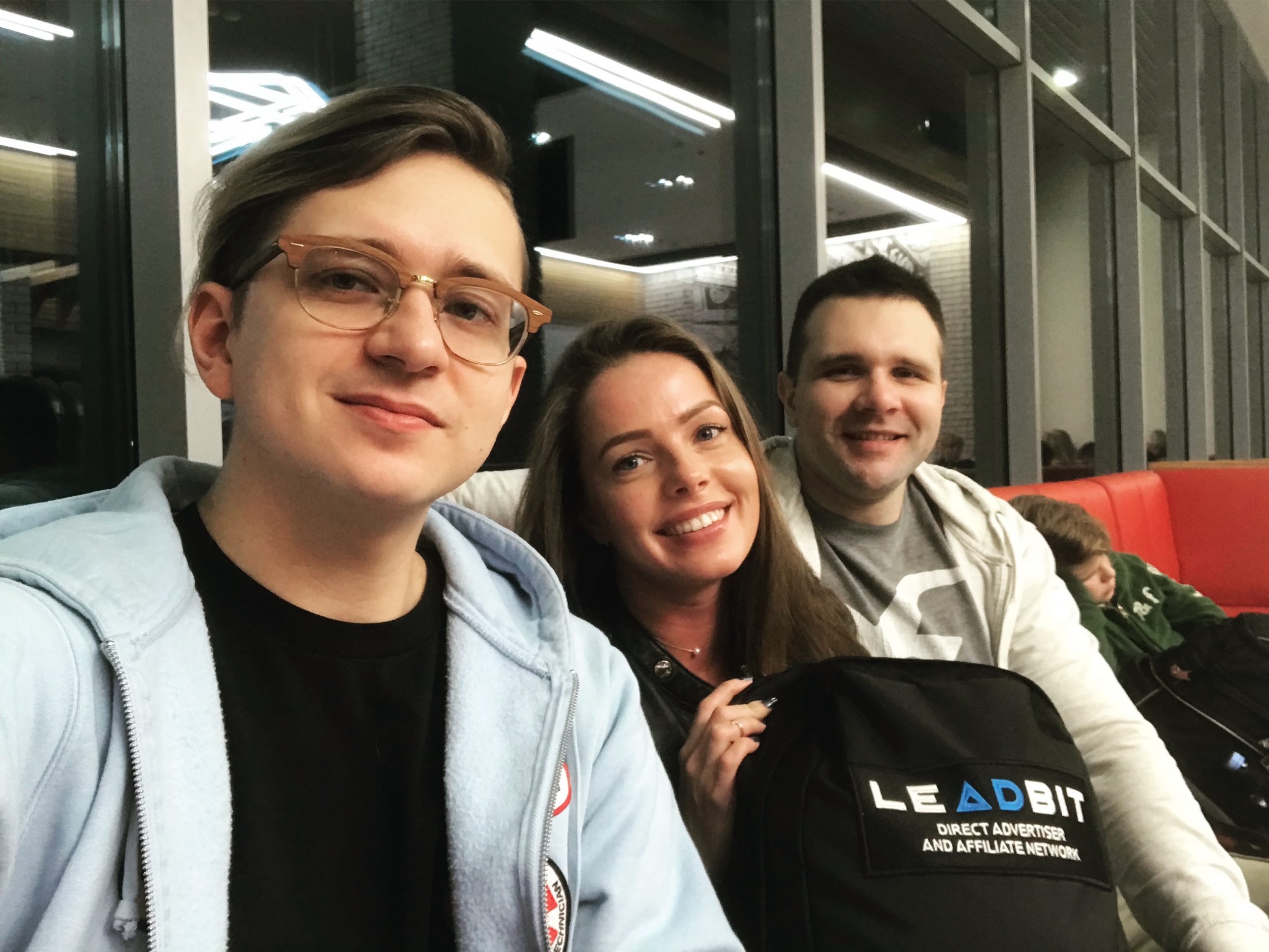 I'd like to start working with the international market, why should I go to the conferences? Why are they beneficial for me? How should I behave myself to get more perks there?
Max Akhlestin:
The main goal of every conference is getting direct and reliable partners' contacts. Don't forget that usually there are a lot of interesting and helpful reports at the conference which may give you some advice and help to benefit from your work. Some real case studies, analytics and personal researches made by people who earn crazy money monthly – these are the things which you need to learn their mistakes.

Usually, I provisionally look through the agenda and try to highlight the most useful reports. Also, I always schedule the meetings with partners before and spend the rest of the time on networking and random chats. Sometimes it works even better than planned meetings.
Olga Salmanova:
I agree, Max is absolutely right. Prepare for the conference in advance: schedule the meetings, find interesting partners, prepare the questions to discuss everything fast. Everybody really seizes the time there.

I think, that it's really important to be active, to chat freely and do not be afraid of new people, conferences are made for new contacts and partnership.

Don't miss common events such as pre- or after-parties, they usually help to find friendly and trust contacts.
International conferences are expensive: visas, tickets, flights, accommodation etc. How to assess the benefits of the conference? How does the conference pay off?
Olga Salmanova:
Contacts from the conference are kind of a long game. The result of the conference isn't only in the future income or in the number of leads but it's a little bit of these too. Also, it's very important thing for the brand reputation.
Kristina Kipra:
International conferences let us assess the status of a company or a person. Being a participant, you mark your opportunities, these kind of partners are more trusted.
Max Akhlestin:
Even though you think that conference wasn't as successful as you thought, unexpected contact may prove itself in 2-3 months. Moreover, conferences give you a lot of useful contacts and close friendly connections.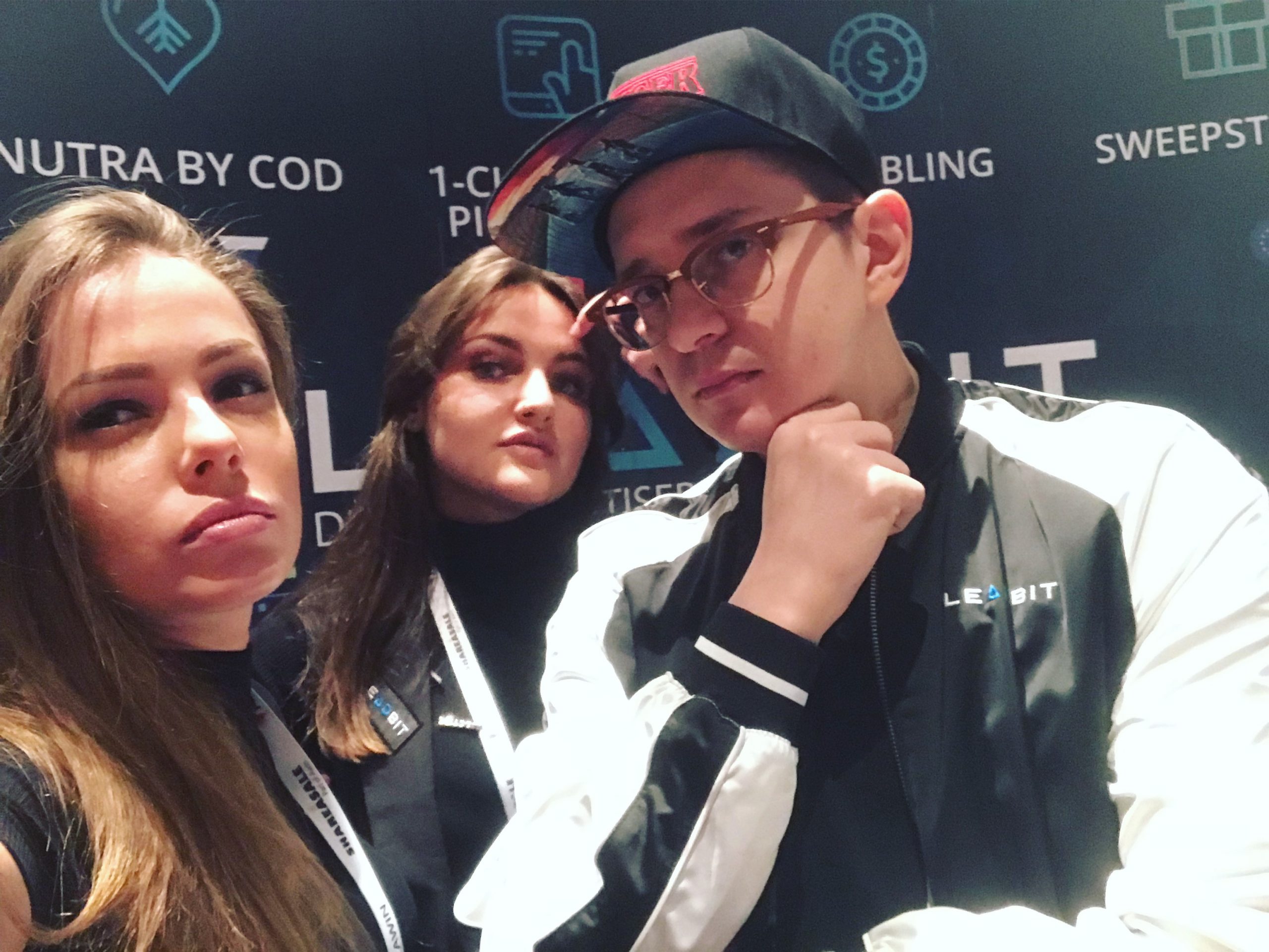 What international conferences do you recommend?
Max Akhlestin:
Obviously, AWE and AWA by STM. In my opinion, they absolutely conquered European and Asian market.
Kristina Kipra:
Olga Salmanova:
The European Summit – a kind of specific adult conference. If you work with adult offers, this conference will be exactly profitable. Of course, MAC is off the charts.))
Every year Leadbit and STM make the international conference in Moscow – MAC. Does STM take part in organization or their name is just for drawing attention to the event?
Olga Salmanova:
Leadbit events team is real friends with STM team. You can recognize that fact monitoring our Instagram and other social networks accounts. We do everything together – look for a place, choose speakers, discuss the main idea etc.

STM is kind of the "quality mark" for a long time, because these guys never let somebody (Leadbit too) make a bad event. That's why STM formal participation in MAC organization is out of the question.
Max Akhlestin:
Listen, that's absurd. Leadbit events team makes friends with STM. Guys like working and spending free time together – they meet in different countries to work, party and rest, that' great. Also, check out the photos after Affiliate Football Championship, which was before MAC this year – main figures of both brands were there, played football in the same teams and were happy together.
Is it possible to feel yourself like a tourist in business trips? Where were you? What was the most memorable impression or place?
Olga Salmanova:
Why not?! Usually we have 1-2 days to walk, to go sightseeing, to taste local food etc. You can follow us at Instagram and enjoy our adventures – @leadbit_group and @leadbit_girls.
Max Akhlestin:
There are a lot of funny stories in trips, but we won't tell you any details))) I think that we all were impressed by London trip. We had enough time to walk and to know the city more. It's really cool!
Olga Salmanova:
Oh yeah! London is a real love!
Kristina Kipra:
I was amazed by the Indian trip. India is the country with the other culture, mentality, lifestyle etc. It was very unusual and interesting!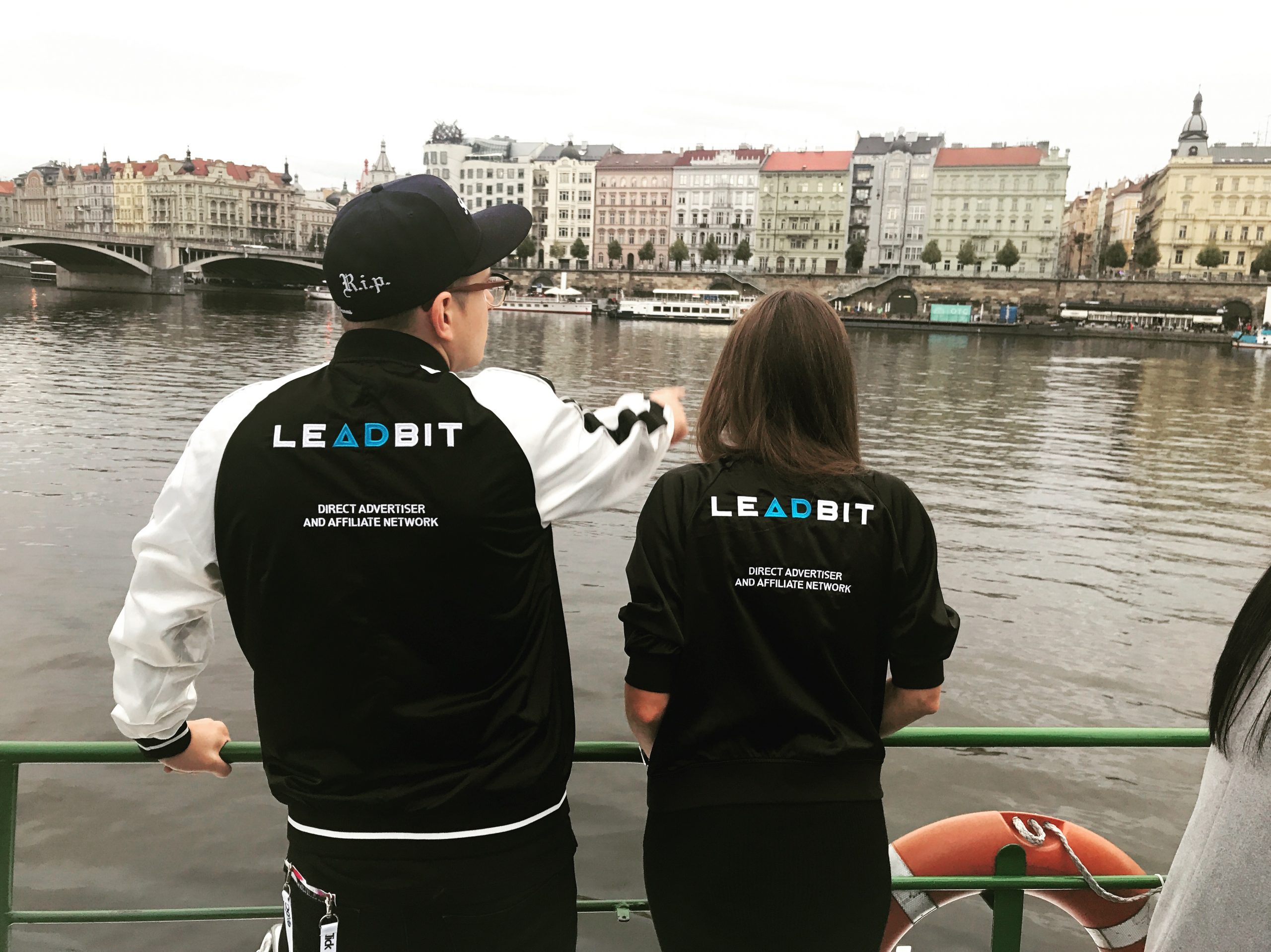 What are your plans for 2018th?
Olga Salmanova:
Barcelona, New York, then MAC in Kiev, then we'll see.
Do you help your partners with the passes or bonuses? What can your partners get at the conference?
Kristina Kipra:
Of course, we help! Our bros get free passes and best places at MAC.
Olga Salmanova:
We always try to help with tickets or discounts, give promotional codes and make giveaways. Also, we have cool souvenirs, if you want to get Leadbit sweatshirt or T-shirt – write me 😉
Max Akhlestin:
We give the best terms and rates at the personal meetings too. Welcome!