The mobile marketing, especially pop-up traffic is a nice opportunity for the beginners to start working and realize your first ad campaign, there are a lot of mobile traffic at this source. Moreover, there are some questions to mobile marketing: have you ever paid your attention to "top" hot offers made buy different affiliate networks and then you realized that it was banned?
Let's make it clear for publishers. Here are some points which we're going to discuss:
What is mobile pop-traffic and how does it work?
Is pop-traffic convenient for the newbies?
What is necessary to start working with pop-up traffic?
The mobile marketing pros and cons.
Some recommendations for work with mobile offers.
Let's figure out!
What is mobile pop-traffic and how does it work?
Firstly, pop-up traffic has showed up at the desktops and then it has made the nice perspective for the mobile marketing. If you have ever been on torrents or streaming websites or on the sites with adult content, you had exactly seen pop-ups.
How do pop-ups work?
The user is on the website and he links (usually, it's about videos, games, movies etc.)
The new tab opens in browser and moves to the new page automatically. Sometimes you may stay at the same page but the pop-up is downloading below.
The user sees the ad after he opens the new tab. Next you'll see the example of the landing page which can be downloaded.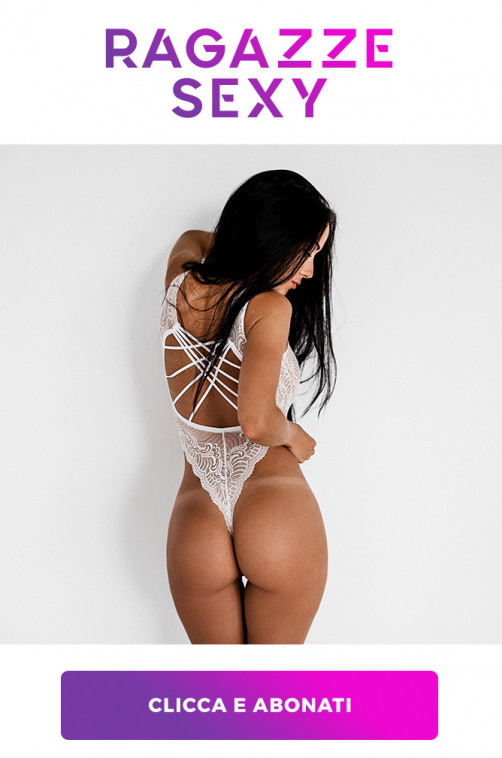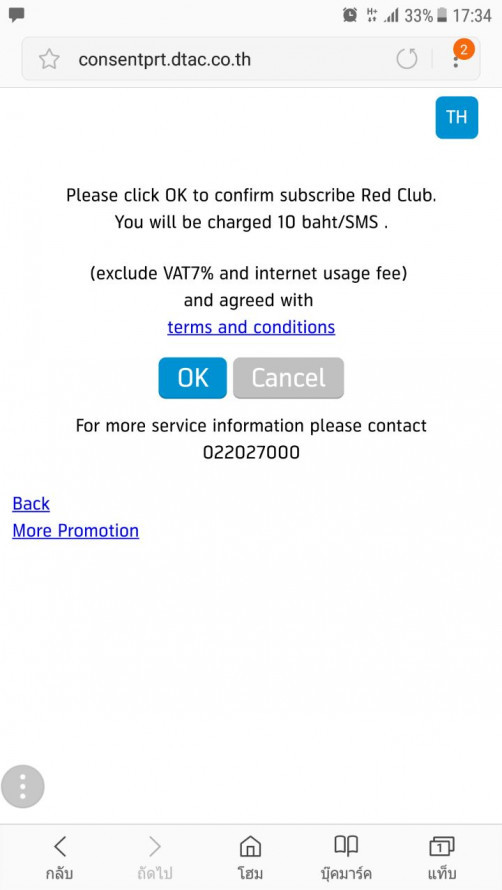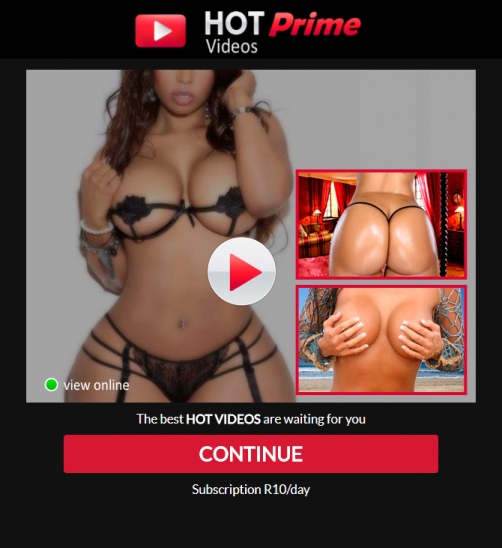 This is the pop-up traffic model, pop-under technology has the other principle: the user can see the new page when he has decided to leave this website. The pop-traffic is the nice example of the integrated marketing. It means that the user doesn't understand that he is going to watch your ad before the video or something. The users may download the movie and see your contest for a new iPhone model. Here you can catch them!
Why do people respond to your ad at the moment when they're going to watch a movie?
There are a lot of reasons why it happens, but obviously, it's your job to make the users respond to such a nice offer.
Is pop-traffic convenient for the newbies?
It's difficult to say that the mobile marketing is convenient for all newbies ever, because there are some special moments in the work with this type of traffic, which will be clear only for some publishers. But there are some logical reasons why mobile marketing is a good opportunity to work at affiliate marketing:
Mobile sources have a minimum threshold.
Pop-traffic is cheap, especially if we compare with the other sources such as native traffic, contextual traffic, FB etc.
You can stop overthinking of the creatives, the main thing is a quality landing page.
Pop-traffic sources are more loyal than other sources.
Working with FB, you need to spend a lot of nerves: your account may be banned, the ad can be blocked, a lot of difficulties with the creatives, some questions to the landing pages etc. Pop-traffic doesn't have such problems, you just focus your traffic on the landing page.
Of course, your account can be banned here too but to become really banned you have to make super aggressive banner. By the way, you'll be warned for several times. Don't count for everything is easy and there are no reeves (hahaha!). The low threshold (cheap traffic) means only one thing – it's not easy to become a leader of the market. Mobile marketing still stays one of the best options to start for those who want to learn the basic tips of affiliate marketing in general.
Working with mobile offers, you'll learn how to set up the tracking system, how to make landing pages, change them, how to test and optimize the ad campaigns. The most of successful publishers began their careers at mobile marketing. But of course, you need to work. It's the great motivation to start working as a horse.
What is necessary to begin working with pop-traffic?
Before going deeper to work with pop-up traffic, you need to be prepared. The most of instruments can be prepared just for a couple of days and then you start working.
Here are some important instruments:
Pop-traffic sources
The biggest part of the sources are the sources that specialize at the native ad, not a lot of guys focus their attention on pop-traffic only. There are a lot of pop-traffic sources but here are some of them which have a good reputation:
Go2Mobi – a rare advertising network which is focused on mobile traffic, especially on pop-up and pop-under traffic. Leadbit partners can get an exclusive bonus in the "Bonus" department on our website – exclusive 20% cashback for your first deposit from $300 to $1000.
Adsterra – premium advertising network, which can afford the work with different ad formats, gives our partners exclusive bonus – starting $100 for the signing in.
PopCash – one of the oldest pop-under networks on the market. PopCash suggest the users unique terms of monetization the traffic with special bonus – get $25, if your first deposit is more than $100. If your first deposit is more than $500, you'll work with the personal manager only.
Landing pages
You need landing pages, which will work for the users. If you know HTML and CSS basic, you'll exactly make cool landing pages. To keep some time, you need to use spy tools services.
If you don't have any options to make landing pages by yourself, we're ready to give you ready landing pages, which were filtered and have been moderated by popular networks.
Use simple images. You have only some seconds to make the user stay on your page. That's why work fast!
Make your landing pages fast.
The page should be downloaded at the moment when the user decides to leave the page. By the way, there is really slow internet in some countries such tier2 and tier3 countries.
Tracking system
It's really impossible to listen to the stories when the newbies use Google Analytics to control their campaigns. It always seems that setting up of the tracking system is difficult and exhausting process which takes a lot of time. Setting the tracker once, you'll understand that it's not so difficult as you thought, but extremely useful.
For all Leadbit partners cosmic bonus from top tracking system Binom works:
Exclusive 40% discount for your first plan + 30 days of free access.
If you try to start campaigns on the common hosting, you spend your money for nothing. The best recommendation which we can give you – start using CDN right now. CDN makes copies of files around the world. We have already had an example: you start campaigns for Asia but your servers are somewhere in the USA. The downloading of the page may take big time. If you use CDN or VPS (better both), you get an opportunity to download the pages faster.
Spy tools
If it was another industry, such services like spy tools would be illegal. These services let you see the creatives made by other publishers from all over the world, their campaigns etc. It's easy to begin working with spy tools:
Keywords search. You need to fill search string with the name of offer, which landing pages and campaigns you'd like to see.
Link search. Use offer link and look for the information about an offer.
How to search more landing pages and creatives?
Country
Language
Device
Connection
Affiliate network
Type of ad
Type of source
In the "Bonus" department on our website you can find a lot of useful bonuses, here are some of them:
Nord VPN – VPN-service which helps you to test ad campaigns for different countries. Only for Leadbit partners Nord VPN gives 77% discount for 3 years plan. You may forget about VPN for more than 1000 days.
Proxys.io – these are anonymous proxy-services for any taste with a big uptime and high speed. Only our partners get 25% discount for any plan.
Adplexity – the most popular spy tools service for the work with creatives and competitors from all over the world. Get 40% discount for any service plan.
Pros and cons of pop-traffic
Pros:
Easy to start. It's one of the fastest ways to begin earning money on mobile marketing. Sign in affiliate network, choose offers, create some landing pages, set up the source and you're ready to work.
Cheap bid. Pop-traffic is cheap. It's not the target traffic. Some sources support the rates for keywords but in this case it become more expensive.
You may forget about problems with creatives. If you're a publisher, it's really difficult to keep balance: you want to have high rates of CTR, but the quality of the audience is important too. It's the real fight between CTR and conversion. Working in mobile marketing you won't have such kind of problems. You don't need to convince the users to link your page. This is the main difference between pop-traffic and any other traffic for the newbies.
Pop-traffic is more loyal. The sources of pop-up and pop-under traffic are not so cruel as FB or Google. Of course, moderators control your promo, in any case you can afford more brave creatives in mobile marketing. The ad of sweepstakes or anti-viruses will be exactly banned on FB, but it'll work with pop-up. You send your landing pages in advance, managers tell you why they don't fit.
Cons:
The campaigns aren't stable. The mobile traffic has some perspective of a big ROI, but it's an unpredictable thing. The bid always changes, some ad campaigns work with 200% ROI, some of them have only about 50% ROI. You need to control campaigns all the time. The mobile marketing has a nice potential but you should control the process and doesn't let ROI become low.
It's difficult to scale it up. If you can't keep stable ROI, you won't even try to scale your ad campaigns.
The bid war. Pop-traffic is a competitive thing. If you work with mobile traffic, you'll a soldier of the bid. It says that mobile marketing has money and publishers can afford this war.
TOP recommendations for the work with pop-traffic:
Be aggressive
The publishers who work with mobile traffic, make aggressive ad campaigns, landing pages and scripts. You'll fail, if you're cute. There are no chances to become a leader, if you always feel guilty.
Focus on profitability of ad platforms
The user is on the other site, before he'll see your ad. When you start working with campaigns, you'll see that the traffic comes from different platforms. Some of them are really profitable, some – not. The important moment is to stop the work with unprofitable platforms.
The speed of downloading is really important
Remember, that some of users still have low speed of the internet. That's why try to make your landing pages as fast as possible. If the landing page is downloading for more than 3 seconds, you lose about 40% of users. If we're talking about pop-traffic – if your site is downloading more than 3sec – you'll never be in the black.
Mobile pop-traffic is convenient for newbies:
If you'd like to start working with CPA-marketing, pop-traffic is exactly what you need:
It's profitable, because it's cheap.
You'll learn how to optimize the campaigns.
You'll plan campaigns by yourself and you'll see what really sells and what doesn't.
It's still easy to make good money in affiliate marketing. Just become better every day and stay tuned.