Meet NATIVE Push Notifications. Fresh native format which touches the hearts with its effectiveness. Everything is working with it: nutra offers, forex, binary options, subs, sweepstakes, crypto-offers etc. Push notifications are available on mobile and desktop versions as well. Why you should be focused on it – we're going to explaim on this article.
So, let's start your first push campaign together
Sign in PropellerAds
Find section "Campaigns" and push the button "Create campaign"
Choose Pricing model. Now you can work with pushes by CPC model.
Name your campaign, choose Push Notifications format and finish basic settings.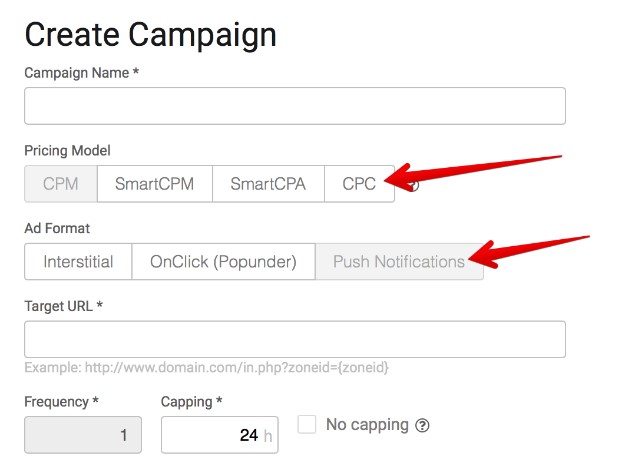 Here are some private advices to set up push notifications.
More creativity
Only one creative and a message are for loosers. Nobody likes seeing the same ad time to time. Test different messages and pictures!
Prepare the photo or image of the offer, make the catchy text and the success is unavoidable.
Creative push notifications will draw more attention and won't be annoying meaning your ROI will be higher.
Don't forget about newsworthy events, use them to promote the offer.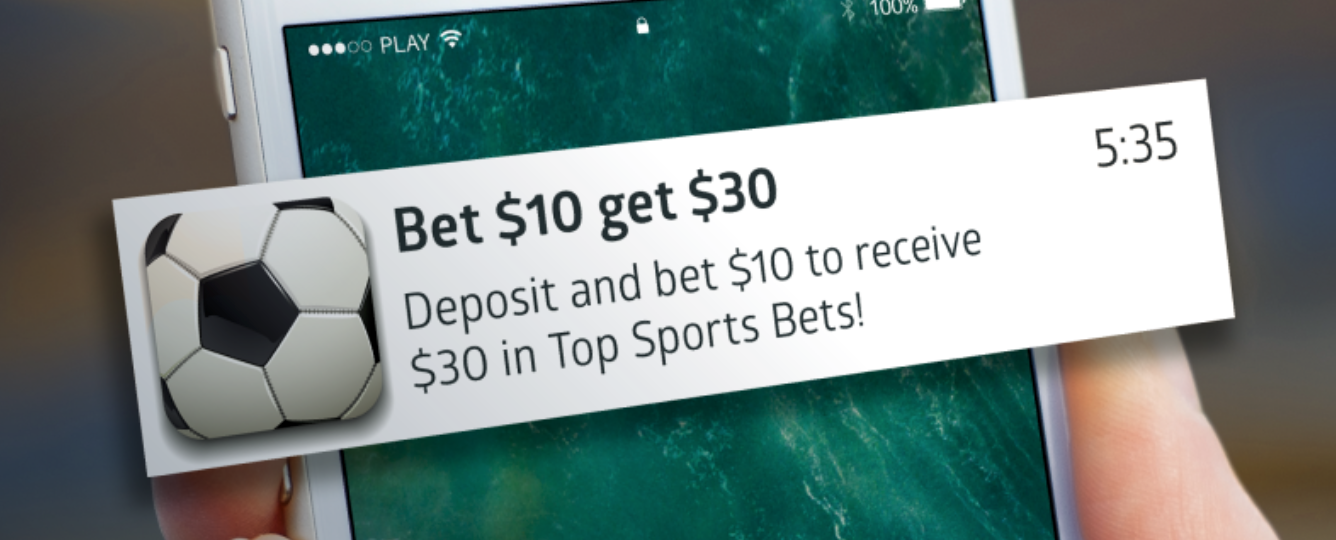 Target precisely
Do you know your target audience well? Great! Find them and send them your push notifications as soon as possible!
Choose only necessary GEOs, don't waste money testing all the countries in the world.
If you target on the different GEOs, don't forget to translate your assets into local languages.
Don't send the push notifications in Italian to the Swedish audience. It could be quite strange.
If you want to target MORE precisely, you can choose even the cities (now this option is available in PropellerAds)!

Download large images
Make sure that the target audience has paid it's attention to your ad! Download the big picture – it will take just several seconds but will bring more.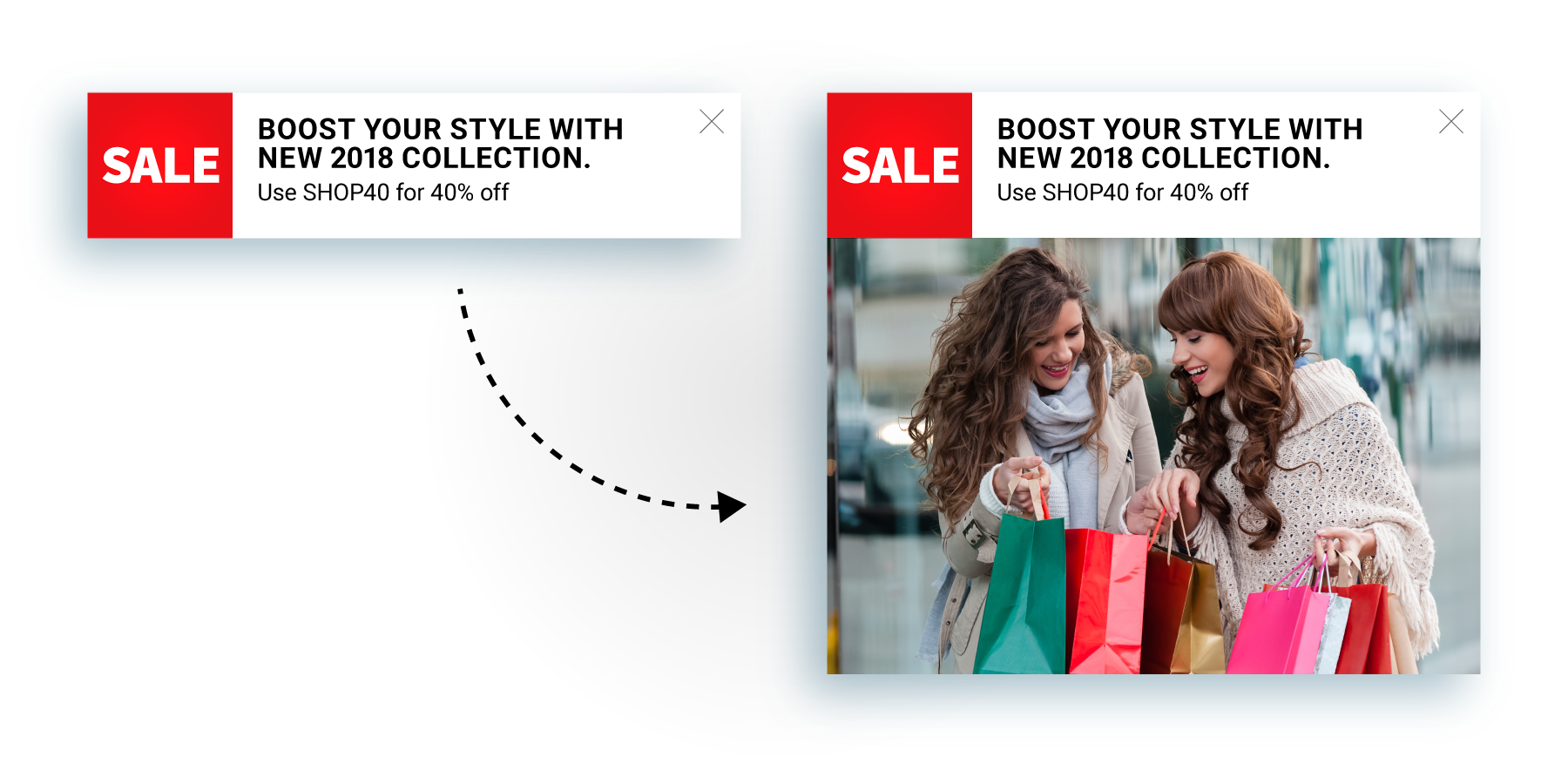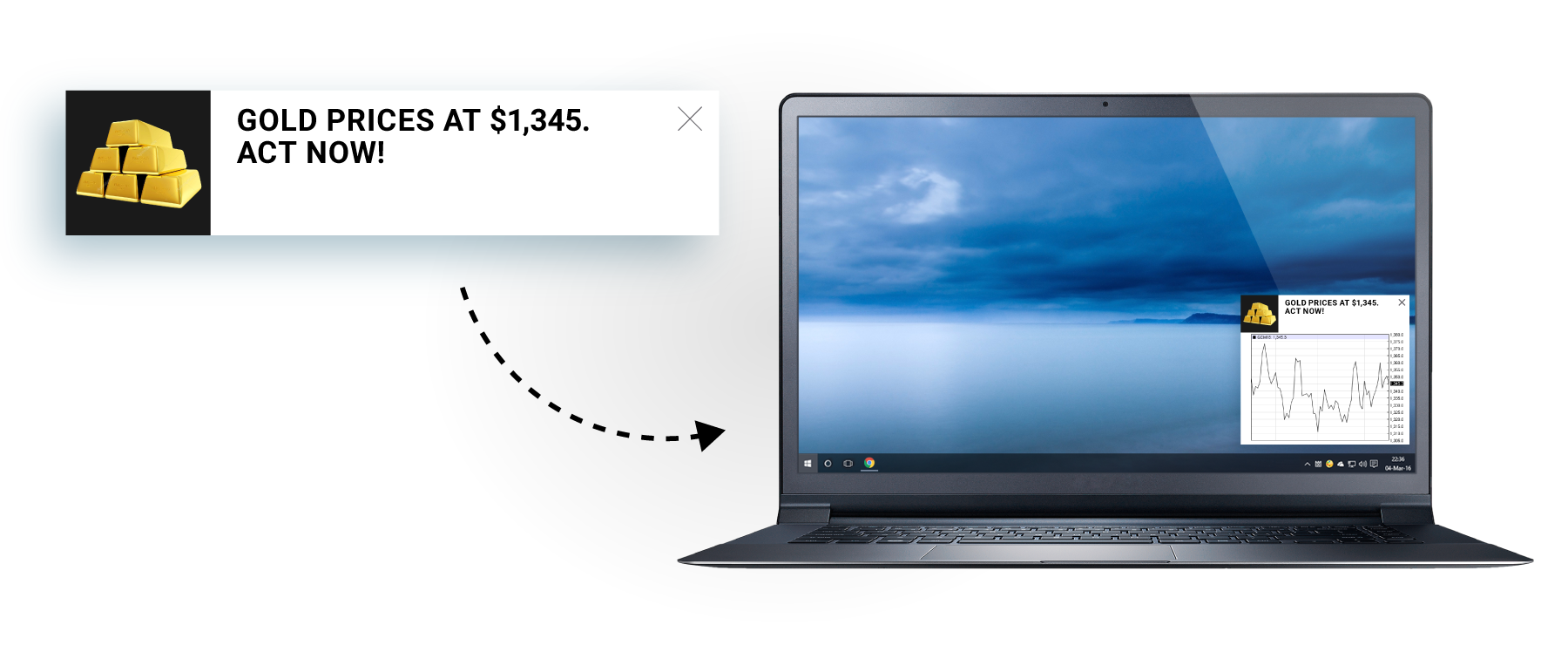 Create different campaigns and test them. For example, test different devices separately.
Try to optimize campaigns according to the time of delivery and wait: you'll have the opportunity to check what time your offers works better.
Ok, let's go! About the bonus.
It's limited that's why hurry up. Get it in the "Bonus" page and start your campaigns. We've got a feeling that it'll be successful.