Black Friday is just around the corner. The season of active discounts which many shopaholics have been waiting for all year is about to start. And although, according to esimates, attention to the event has somewhat faded – for example, PWC reports that the interest of buyers to Black Friday has fallen from 51% to 38% – in absolute terms  it is still insanely profitable.
Moreover, if interest subsides, and competition only grows (the pandemic period literally forced a huge number of businesses to go online), then we will have to rework the usual marketing strategies to make sure they work on this Black Friday.
And we will go through these strategies, applied methods and tactics in the review. Let's figure out how to stay profitable this Black Friday.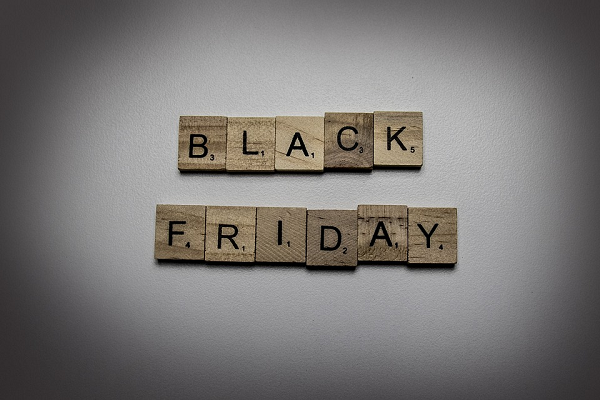 Yes, indeed, users are tired with this event in many ways. And perhaps it no longer causes such a crazy hype as it used to. But there is also a downside. After all, the general solvency of citizens of almost any country has decreased in the light of recent events. And what a person previously could afford to buy immediately, they are now able to purchase only if there are discounts. Therefore, I am sure this Friday will still be popular. Plus, the general online segment is inevitably expanding, again, partly due to the pandemic.
But the growth of competition is an undeniable fact. Be prepared that this year will be more difficult than the previous one. Let's see what else you can refine in your marketing strategy.
Competently choose products/offer
If you think that your product range should not undergo changes on Black Friday, you are mistaken. It is illogical to simply make discounts on all the goods, even if you slightly inflate the base price at the same time. Only some categories of goods are suitable for sale during the event.
These are:
Massive stock, i.e. there are too many items to sell. It might be due to errors in the purchasing analysis, or due to a drop in customer demand for certain item categories. But actually, almost every company has such items. Thus, they become the first Black Friday candidate
Something that has been lying on the shelf for a long time. Items that have been lying around 3-4 deliveries, especially if their life is already close to an end. Don't rush to get rid of them, Black Friday is a good way to clear your warehouses
Obviously, most of the customers will come for them. And even if the reduction in the price of bestsellers doesn't give a serious benefit, it has a different effect, attracting attention to your offer. And if the customer already starts making purchases, then in addition to bestsellers, they often fill their basket with related goods
As for marketing affiliates, they also need to expand or temporarily change the pool of familiar offers. Obviously, first of all you need to look at e-commerce and products from China. Yes, in these verticals, a lot of profitable options appear right before the event. Besides, the payment for leads there is usually higher than standard market prices by 30%-70%.
Plus, many companies that sell software or online services are also preparing discounts for the event. This even applies to gaming, in particular apps. They also sell the internal game currency at discounts.
Many of our marketing partners have prepared discounts for participants that can be viewed as an example – blog.leadbit.com/almost-black-Friday.
Make creative discounts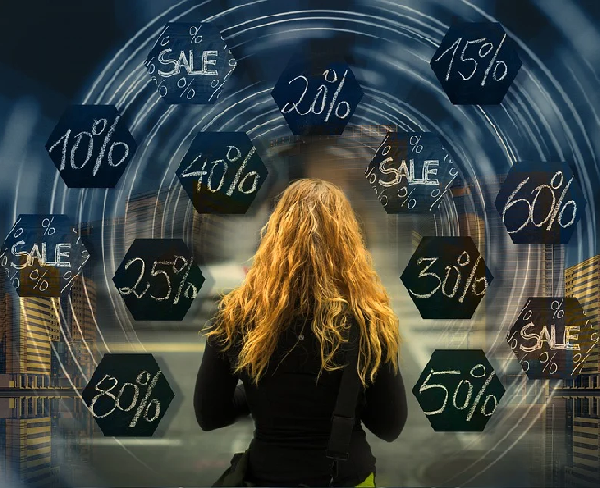 The usual percentage discounts are now ineffective. This is trivial, but now a creative approach is common in the online segment. Follow it. The easiest option is to create some concept for discounts. Create mini-game or a story, designate the mechanism of discounts in a special way. Even the trivial method with an increase in percentage of discount after every purchase of goods is already more interesting than just labels -30% on all the items.
You can temporarily implement an internal currency that is exchanged for percentage discounts or hide promo codes on the pages of the site that increase the total volume of the promotion. There are countless methods, it won't be difficult to come up with your own personal one. By introducing a similar incentive in the form of a game for customers, you both entertain them and affect one of the strongest feelings – excitement. After all, then the usual shopping process turns into a real hunt. And if you also limit the number of bonuses, then it turns into a full-fledged competition. It's fascinating.
Prepare relevant landing pages
If customers get to you through a landing page, or you are engaged in affiliate marketing through your landing page or pre-land, then during the Black Friday period the content will have to be adjusted a little. The usual marketing strategies, selling leads, a unique sales offer –everything doesn't work. This time the customer doesn't come for your unique product, an interesting offer or favorable prices. No, they come for discounts, for promotions and for a holiday.
So, you need to give them all of that. First of all, take care of the visual side, the design. Add more colors. It's practically Christmas for a shopaholic, so arrange a celebration.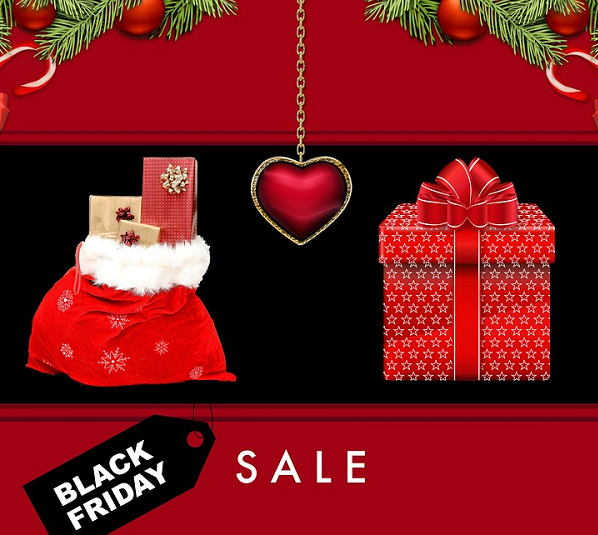 Submit the main marketing idea for Black Friday visually, in the center of user attention, instead of the main selling arguments, or the differences from other competitors, as all this is now unnecessary. It's better to tell us exactly what discounts and bonuses are waiting for the customer, how they will receive them, where to get promo codes and so on.
When working via various ad platforms, social networks, contextual advertising, work on the ads themselves. Obviously, they should also be changed in accordance with the upcoming event.
Start earlier, finish later
This is one of the key marketing strategies for Black Friday last year. And it worked perfectly. Many projects started attracting customers with discounts beforehand, arranged a holiday ahead of time. And it worked, many customers were tired of waiting for the holiday, so they jumped at the opportunity to bring it closer. Even if it was a fake start, users didn't care too much.
Knowing the statistics, now many brands have tried to start earlier, so the method has already become less effective. In fact, the start time is simply shifting, when almost 25% of the market announces discounts ahead of time.
But there is another aspect of this marketing strategy – you can finish the sale later. After all, usually after the event there is a certain percentage of buyers who either didn't have time to choose, or joined late. And they are ready to spend their money. True, they are a minority, but by this point the competition is already falling to a standard level. Accordingly, staying for a few days, starting later and also finishing late is probably the most profitable option for a small business. Obviously, big brands have different rules of the game, so this method doesn't suit them, they compete at a different level. But for affiliate marketing or small brands it might be worth staying a little longer.
Something more than discounts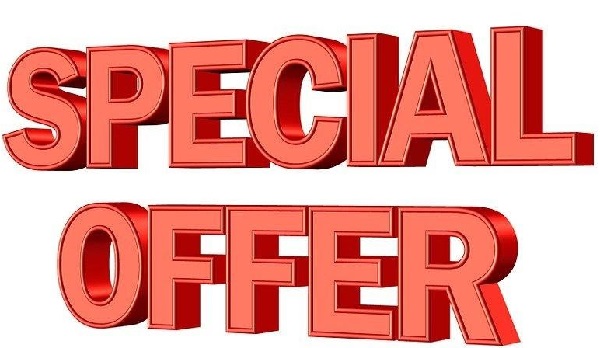 As we have already discussed, plain discounts are boring. But in addition to introducing the concept for discounts, it's worth adding something else to the event. This marketing strategy for Black Friday implies the presence of various bonuses that you can offer to the customer to stimulate sales. Let's look at some examples:
Bonuses in the form of internal points. This is especially true if you have had a cumulative system in place for a long time, there is an internal currency/points. Then for each purchase during the event, or for some categories of goods, it's worth accruing additional/increased/double/triple points
Free or partially free shipping. Again, considering the increased volume of orders, usually the cost of delivery pays off without any problems. Plus, you, among other things, get rid of goods that couldn't be sold at all
Bree cross-sales. Standard catalogs sell up to 40% of all attributes through cross-sales. If you bought a computer, grab a mouse too – this system is known to almost all marketers. But cheap items for cross-selling during Black Friday can be sold for free, as a gift bonus. This will greatly increase the interest in the product, which already comes with a discount. The main thing is to familiarize the client with the gifts on time, at the stage of the landing page. And yes, of course, only relatively cheap or long unsold goods are suitable for a bonus
Native ads on Black Friday
Your marketing strategy doesn't have to be based on native ads or include it at least partially. You are free to promote your offer by any means. But the value of native ad on the eve of Black Friday increases significantly, as well as its efficiency. People are mostly not looking for ordinary ads, the whole market is full of them anyway. They are looking for tips, life-hacks from those who have already encountered productive discounts and know how to really not lose on Black Friday. And bloggers often become such guru-advisers. So, ad integrations of the most hidden type are one of the most effective tools during this period.
Moreover, neither the type of influencers nor the platform is of particular importance. It can be millionaire or even a microinfluencer, who has only 2-3 thousand followers. It doesn't matter, everything works well. You can buy traffic from a lot of microinfluencers or one or two millionaires. Yes, both the platform and the network of native advertising depends solely on your product or offerer.
Choose platforms for ads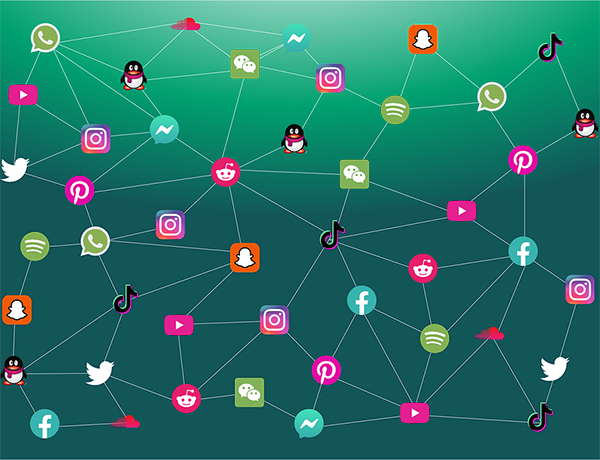 In continuation of the previous marketing strategy, it's necessary to determine where customers will go to our website or offer. There are many options. And as I have already noted, their effectiveness is similar (on the eve of the event). Yes, of course, the giants in the area will give a more serious traffic flow, but you will also have to invest more in the budget.
The options:
Instagram. Perhaps the most popular social network at the moment. Facebook is a little ahead, of course, in terms of figures alone, but the Instagram audience pays more attention to the social network, and responds to ad better on average. Suitable for almost all offers, one of the main platforms four buying e-commerce traffic. For Black Friday it's almost the best choice. Here's a complete guide to advertising in Instagram.
Facebook. It's a more conservative and stricter platform. But in contrast, strategies for Facebook have been working for years, this is one of the most stable platforms that will definitely not let you down. And in terms of numbers the audience is still bigger. How advertising works in FB and how to optimize an advertising campaign, we have already analyzed.
TikTok. A young social network that ideally promotes offers on modern topics popular with young people, e.g. gaming, movies and music, travel, all e-commerce related to digital technology and especially mobile devices. Read more about setting up ads on this network here.
Pinterest. An ideologically isolated and even closed social network that positions itself as a haven for creative people. On average, the audience is characterized by an interest in creativity, the predominance of the female sex, the young (but not teenage) age category.
Twitter. The good old social network, which is now experiencing certain decline, not in terms of the audience, but just in terms of demand for advertising. Competitors have drawn too much attention to themselves, respectively, the rate per click on Twitter is now really affordable, compared to TIER 1 social networks.
Ad networks. Exoclick, MGID, Propeller Ads and others – a great option for quick promotion, analogous to Google Ads, but with a more niche approach, budget cost of advertising and still not as extensive capabilities.
If you are interested in any of the lister traffic sources, you can find more details. In the blog, we have a whole collection of reviews, studies and cases for each platform. It is recommended to study them before choosing, so as not to waste time trying sites that simply don't suit you – blog.leadbit.com/affilate-university/traffic-sourses.
Sign up customers for promotions in advance
Again, this marketing strategy is far from new. It's used constantly, but its productivity doesn't decrease. The point is to create an active list of leads even before the start of the event. The ad campaign is aimed at attracting those who want to get serious discounts during Black Friday. But to do this, you need to apply for participation in the event itself. Use standard form: email address, customer information, phone number to get notification when promotion starts.
What do we have in the end? It is obvious that the subscribed customer, first of all, during Black Friday, will try to purchase something through the resource, service, store where they registered to justify the time spent. Plus, it might seem to them that once they do this, then there will definitely be more discounts.
Besides, this is standard lead generation. You get a list of loyal customers in this group to target in the future.
Quick tips before Black Friday
And now let's look not at marketing strategies, but a couple of quick tips:
Be prepared for the traffic load. It is quite possible that the usual flow of customers as a result of your actions will grow tenfold, there is a chance that you will hit the target with your strategy. It will be extremely disappointing if your site simply collapses under the load of users. Make sure that you have selected a reliable hosting provider
Don't compete during the most active hours. This applies to the daily periods of activity of your ad campaign directly during the event. Either don't enter the market at this time, or place an order at a low threshold of the maximum bid. Otherwise, big brands will destroy you. Paying $20-25 per click is unprofitable, regardless of your product
Don't rely on preliminary tests. This applies to almost everything. If you are testing targeting settings, creative options, landing page efficiency, the work of the sales funnel or new scripts long before the event, you can throw the results in the trash. They don't reflect the true picture of things. Users on the eve of the event will have a different motivation, look for other values. And their number will change a lot. As a result, the data from the preliminary testing won't give accurate forecasts, only approximate and very ephemeral
Conclusion
Well, after reading these small examples of marketing strategies for Black Friday 2021, I'm sure you have ideas about what can be changed in your current or future ad campaign. And that's right, any AC ad campaign be constantly refined, the only way it can survive in an aquarium with sharks called the market.