The situation in the traffic arbitration market has significantly changed over the past few years. Search engines have become more demanding of advertising content, as well as the content of links, advertisers are picky about traffic, choosing the most suitable sources. And the competition in affiliate marketing has increased significantly. Of course, this also applies to demand, more and more large companies and small businesses need the services of arbitrators. But with the growth of the market, its average level of professionalism also increases. And in order to remain among the part of arbitrators who are really profitable in their work, we have to constantly evolve.
Unfortunately, a significant part of newcomers (and some experienced affiliates) practically do not use various tactics and strategies of affiliate marketing, I prefer to act on a whim. And statistically, they are the ones who most often go into the negative.
The Leadbit team is concerned about educating our participants and readers, because their success helps us grow too. Therefore, today's review is devoted to such an important factor in affiliate marketing as arbitration strategies and tactics.
Affiliate Marketing in 2021
Before starting the analysis of the strategies themselves, I would like to briefly outline the situation on the market at the moment. This will explain why there is a widespread increase in competition. And it will also give answers why so many newcomers want to engage in affiliate marketing.
The growth of CPA networks and the segment as a whole began in 2016. For the period from 2016 to 2018, 45% of brands promoted through CPA confirm a sharp increase in traffic. And since 2017, almost half of all advertisers on the market have been increasing their budget for affiliate marketing according to statistics.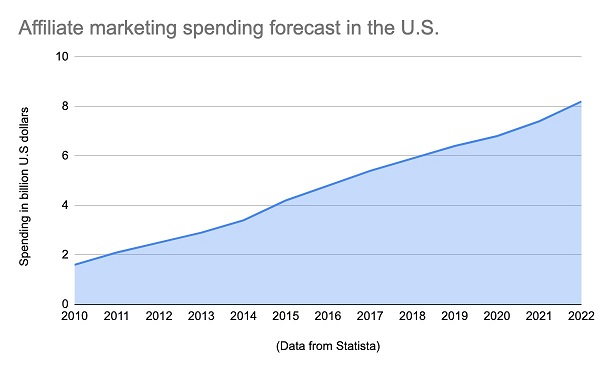 The cost of the segment has already reached the 6.5 billion $ mark in the United States alone. The main marketing flow, in principle, begins to shift in favor of affiliate marketing. And this is a great way to earn both active and passive income. Therefore, close attention to the sphere is ensured.
That is why it is clearly clear that the competition, which is already at the highest level,will only grow. But fortunately for affiliates who are serious and professional about this business, many newcomers are rounded off after a couple of unsuccessful attempts to work out at least an average budget for one or two offers. And the thing is that it is impossible to win in traffic arbitration if the affiliate simply does not know what to do specifically, he does not have not only a clear algorithm, but even basic directions for action.
Accordingly, each arbitrageur needs:
know the general strategies and principles that every professional arbitrageur follows;
in addition, develop your own individual strategy (or several), on the basis of which it will work.
Individual affiliate marketing strategies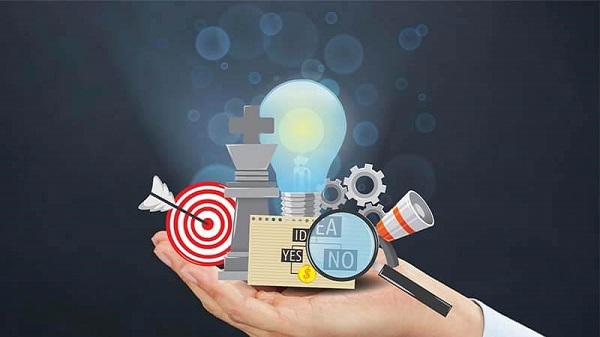 This is a kind of trading algorithm. Often, experienced arbitrageurs develop several similar traffic arbitration strategies at once, which are ideally suited to a particular niche, offer, volume, budget and drain period. And then they just choose the most suitable option.
This method is actively used in the foreign exchange and stock markets, as well as the raw materials market. Investors and traders often forget their own strategy in a trading robot, in principle, I retire from business and decision-making. This is both a way to block the influence of the human factor, and a method of saving your own time.
Creating and configuring campaigns in traffic arbitration is a more multitasking process than opening and closing positions on Forex. Therefore, it will not work out only a mathematical algorithm and launch the robot (although some large companies act in a similar way). But it is quite normal practice to create your own system of recommendations, supplemented with a couple of formulas and a kind of orders.
How to build and adapt a strategy in affiliate marketing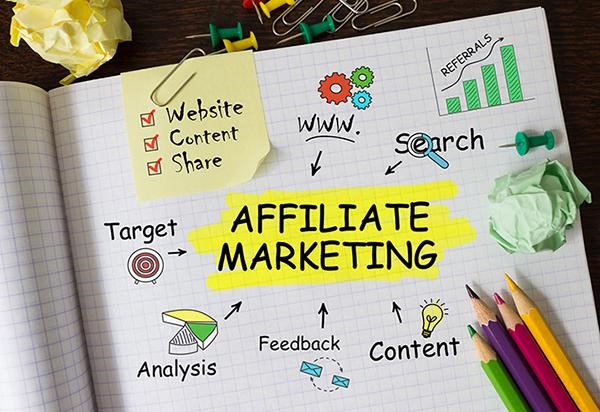 Do you know what is the main question that beginners ask when starting to understand individual strategies? It sounds like this – why do you need to create your own strategy? What is the problem of digging into the network, looking at the experience of successful affiliates and not taking someone's idea, writing it off literally step by step?
The answer is simple – because it doesn't work. Yes, someone else's strategy can be adapted, and it is better to compile from several, taking the best moments. A beginner is unlikely to be able to work out an arbitration strategy from scratch. And not every professional can do this. But you can't just blindly copy for simple reasons. The creator of the strategy is different from yours:
budget;
set of offers;
familiar working methods;
knowledge about a particular niche;
the vertical of affiliate marketing is also possible;
studied and tested GEO;
the human factor, a look at affiliate marketing in general;
experience in the field, perhaps a level of composure.
Even if you fully understand the meaning of all the principles of the strategy, even if all the factors listed above are miraculously identical, statistically the exhaust from your strategy will be higher. Therefore, we are talking about adapting someone else's, but not about blind copying.
How to do this? The algorithm is simple:
We are looking for our favorite strategies on the web, on the blogs of reputable resources (we are also preparing several interesting options in the future), in the books of popular affiliates. We have compiled the top affiliate marketing books especially for you;
We correlate the vertical and the niche, it is also best to correlate the budget. After all, many tactics are tied to the size of the deposit. Why go far for an example, the same Martingale that every beginner gets acquainted with in betting does not work without a rubber deposit;
We study strategies. It is better to have several at once, then you will see that most of the moments are identical. And you will understand in which moments the tactics differ. These will be the points of individualization. You will need to make your own.
We compile the techniques, methods, recommendations we like and create our own guide to action.
Current affiliate marketing strategies in 2021
Now let's go through specific examples of popular tactics in 2021. Remember that this is not a detailed algorithm of actions, but only a set of general recommendations. Specific points, such as the exact offers, the name of the PC for sources, and so on – these are just the details that each arbitrageur must finalize himself. That is, to choose convenient and familiar sources, proven offers.
The strategy of micro-influencers in affiliate marketing
Over the past three years, influencer marketing has been on a sharp rise. The appearance of the possibility of direct influence of famous personalities on the opinion of people simply could not be used for advertising purposes. Pages on FB, Twitter, Instagram are great platforms where influencers can share their views with subscribers.
Of course, ordering advertising from individuals with a million + followers on social networks is too expensive for an ordinary arbitrageur. Therefore, it is often the fate of brands that bypass partners in this matter. But micro-influencers have all the advantages of their more popular colleagues, but at the same time they quite fit into the price range acceptable for affiliates.
Moreover, although their audience is smaller, often from 500 to 10 thousand people, but it is usually absolutely loyal to the blogger. Therefore, their word really has a serious advertising weight.
The essence of the strategy is to work exclusively with micro-influencers, respectively, there are no such concepts as the bid price or competition for a bid. The calculation is simpler and more complex at the same time. One advertising post from a blogger can lead to 1 lead per offer and a thousand. Therefore, each influencer is tested individually to create a strong base. And all targeting by GEO, interests, age or devices comes down to the right choice of a blogger. So that its audience matches the selected targeting parameters.
Accordingly, at first, this strategy is very demanding for the time of the arbitrageur, you will have to build a base of your own influencers that will drive traffic. But then all the actions for draining consist of choosing bloggers through a generated list and ordering advertising from them for a certain offer.
vertical – almost any, it all depends on the topic in which the blogger himself is spinning. But the adult will not be promoted in this way, as well as all other offers that are prohibited from advertising on social networks. Although, some gray influencers do not disdain advertising such offers in their alternative channels, for example, in Telegram. Read more about adalt affiliate marketing here;
difficulty – at first, the work is time-consuming, but simple. All tests are solved, and even a beginner can work out a list of effective bloggers according to them;
required budget – considering the tests, you will need at least an average budget. Ordering a post costs an average of 50-100 $. And for the test, you will need to order 5-6 posts in the area in order to already start working with productive individuals;
effectiveness – at the moment, it is high, at least during the whole of 2021, the level will definitely not decrease;
sources – social networks.
Multi-RC strategy in affiliate marketing
This tactic is not new. And the easiest way to understand its principle is to draw an analogy with scalping. Also a trading strategy, but used on the currency exchange. In it, the trader gets a profit of a couple of pips from one position, but opens a lot at once.
In our case, we work with a lot of standard advertising campaigns that are created in batches. Of course, they should be built according to a typical template, so there is no deep configuration of each one. At the same time, you need to choose one vertical, but different offers that do not have competitive points. For example, gaming, you can not work with 5-6 offers for adult gaming. It is logical to choose one for the promotion of a game application, the second for a desktop game, the third for an adult game, the fourth for a farm game, the fifth for an RPG game, and so on. Then the audience can easily flow from one offer to another, but they are not interchangeable.
One template for promotion is being worked out and standard RC models are being built on it. Yes, there will be fewer leads without depth of study, but here the work is on quantity, not on quality. Minus one and it is obvious – offers. You will need a lot of offers to work with a lot of offers in the conditions of one vertical.
difficulty – so, to create a universal template, you will need a significant experience in arbitration, plus running offers on several PC at once;
required budget – in principle, you need a minimum budget to start. You need to load one specific RC no more than 10-15 $ per day. Plus, it's better to work with inexpensive GEO;
effectiveness – consistently average, the method has been used for many years;
sources – РС.
The strategy of someone else's brand in affiliate marketing
It is also a well-known technique. Everyone who sits tightly on the e-com vertical is more or less familiar with it. The essence is in affiliate marketing, aimed exclusively at high-profile and popular brands. Yes, often such companies work with their own bait nets or marketing agencies. But there are enough exceptions. The advantage of such a maneuver is that you do not need to try at all in the selling aspect. The brand is well-known, you just need to name it. And not to invent why a miracle drug will be profitable.
Accordingly, we do not worry about the creative and the landing page, nor about targeting. After all, it is enough to look at the sales statistics, who usually purchases products of this brand. All the RC settings are already ready. The most important thing is to find this very target audience of buyers. Therefore, the audience turns out to be narrow, you need to look for it on various sites, it is better not to limit yourself to one.
vertical – e-com only;
difficulty – average, you will have to work through a lot of sources;
required budget – average;
effectiveness – high, but only in one vertical ;
sources – РС, social networks, mailing and others.
Native marketing strategy in affiliate marketing
Now many arbitrageurs use native advertising in their RC. It shows excellent results, does not cause rejection, and also ignores user blindness, because ads are usually part of the site itself.
But this tactic is based only on native advertising as such. What are the advantages of this approach? Very high efficiency, it is obvious that the bait works better than analogues. But for its productivity, you need to competently choose sites, blogs and influencers, as well as invest significant funds. After all, native advertising is almost always more expensive than other types of advertising. We have already written about the best native advertising networks and working with them.
What is necessary for the successful implementation of such a strategy? An expensive and delicious offer. After all, if you direct such efforts to an offer with an average payment, then your highest CTR and lead generation will be inappropriate. The reward simply will not discourage the costs of both the budget and time. But if you work with offers where they pay $500 for a lead, then the strategy will easily pay for itself.
vertical – the product, the gut, gambling and most importantly – finance;
difficulty – above average, you need to find a lot of successful native channels;
required budget – high;
effectiveness – high;
sources – РС, social networks.
General affiliate marketing strategies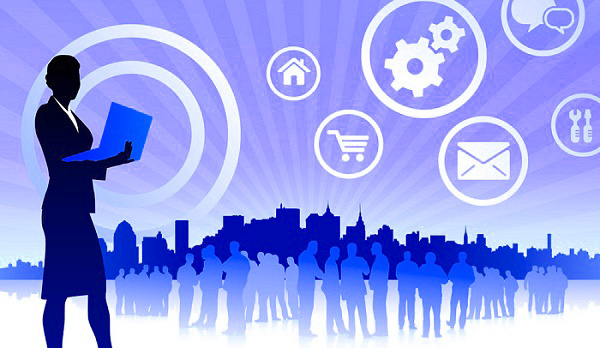 Remember, we said that there are also general tactics that everyone should know. These are not algorithms of actions, but effective recommendations that help to correctly approach traffic arbitration as a professional activity. Therefore, the following sections will be useful mainly for novice affiliates. But experienced arbitrageurs may also learn interesting thoughts for themselves.
Go deep, not wide
Often, arbitrageurs who have not yet had time to gain experience try to «grab everything in a row». Collect knowledge from different areas little by little, while not focusing on any of them. As a result, they become erudite in almost all areas of affiliate marketing, but do not have expert knowledge. This method is good to show off knowledge in front of friends, but not for professional work.
A good affiliate always goes deep. This means that there is no point in expanding your knowledge until you have expert knowledge in a narrow field. Specifically, in arbitration, this primarily applies to verticals. For a beginner, both the gut, gambling (especially promote gambling offers is not that difficult), and rating seem to be profitable. And in 2021, household goods have soared to a new level, and affiliates with e-com constantly brag about their earnings from 3-4 $ thousand monthly. And the beginner begins to disperse his forces in order to have time everywhere.
This is fundamentally wrong, choose one niche and try to study it thoroughly, test the RC on it, work with sources. Try offers of different levels, in different GEO, find patterns and differences. And then you can safely master another vertical. How many of them do you need in total? The question is individual for everyone. Someone needs only one vertical, someone masters 2-3, some work in a larger number of verticals. But the principle is always the same, you need to know all your verticals on «five+». Otherwise, you will not be able to work effectively in them. Yes, there is a factor of seasonal influx, good luck, sometimes an extremely profitable offer comes across. But only deep knowledge guarantees profit on a permanent basis.
Study the target audience
Yes, it sounds pretty corny, doesn't it? But the fact is that under the study of TA, some arbitrators understand – the identification of TA. They say, not to target the offer for everyone in a row, but to run a little by age groups, GEO, can make a choice in the direction of gender. And that's all, TA, in their opinion, has been studied.
In fact, to work effectively in a narrow area, you need to study your potential lead on a completely different level.
GEO down to the smallest moments. Which countries can the client come from, from which cities – large or small. Where does the client live, on the seashore or in the interior of the country;
interests. Many PCs allow you to target interests, collect information about your traffic, study the feedback on the redirect. But in order to be targeted in this way, you need to know what the client is interested in, how he spends his time, what he is looking for on the web, even what design of sites and creatives he likes best;
age. For some reason, a lot of affiliates do not try to target the AC by age for more than three groups. Children, adults, the elderly – everything. But in fact, there are much more groups. Yes, to do this, you will have to understand what age the main traffic is coming from. For example, create three AC, for key traffic, for example, from 25 to 35 the main budget. The second Republic of Kazakhstan is under 35-40 years old with a budget four times less, and the third from 15 to 25 with a budget five times less. As a result, you will subtly cover all groups, and not merge the entire deposit with vague targeting by age in the style of 20-40 years;
devices and technical settings. Often beginners try not to get into these wilds at all. Which, again, is an omission of opportunities. The browser will say a lot about the user's interests, tastes and even material wealth (although the correlation is not direct). The device – of course, will say even more. This usually applies to mobile traffic, but it now accounts for more than half of all requests. And it's stupid to ignore it.
If it is possible to target the lead's wealth in the Republic of Kazakhstan itself, be sure to use this function as well. But remember a simple truth: the more targeting options there are, the less traffic there is. Therefore, it makes sense not to exclude less effective groups, but to direct a smaller budget to them, to put a cheaper rate on them.
Stamp an AC using the standard method
This partner marketing strategy correlates with the micro-AC strategy described above. But this is a common tactic that will simply speed up the creation of advertising campaigns. The point is that when you adapt any advertising campaign to an offer, all the fixed settings, budgets and black lists with orders do not need to be thrown out at the end of the AC. Save them, and then open them in your free time. Try to find points that individualize this AC. Something that is sharpened only for this offer. And calmly cut out these parts. And then, find something that suits all offers of this type. And scale these elements.
As a result of two or three similar operations in the same vertical for similar offers, you will get a proven and time-tested template that has proven its effectiveness. And now, when creating any AC of a similar type, you just need to open this very template and finish a couple of minor points that personalize it for the offer.
Of course, all AC should go to the template only after completion, monitoring and checking the effectiveness. If the AC showed a negative RIO, then it needs to be redone from scratch, and not driven into a template. Although, if you know exactly what the error was, you can save only 100% successful parameters.
Monitor and test
The essence of this affiliate marketing strategy is constant monitoring. Yes, even beginners know that in traffic arbitration, you can't just start the AC and go to rest for the entire drain period. The company needs constant refinement, cutting off unsuccessful geographical zones, irrelevant traffic, which almost does not evolve into leads. But at the same time, few people understand how much attention should be paid to this aspect.
You need to monitor the following aspects:
Exhaust with GEO. And not only from countries directly, but also from cities and regions within the country;
Even if you use a Smart system, keep track of which periods of draining the bid jumps especially strongly. Perhaps these are not your entry points into the market, and it is logical to simply skip these periods. Especially if the budget is not enough for full-fledged competition;
The effectiveness of creatives and landing pages. Often, some of them do not give the expected results, while others, on the contrary, exceed them. Disable the landing pages and creatives, add new ones that are similar to those that give the best exhaust.
At the same time, it is necessary to monitor the entire market as a whole. What trends are currently relevant on it, which are losing popularity. Study the macroeconomic news, do not disdain fundamental analysis. Trading on the news is one of the promising strategies on financial exchanges, but worries of this level affect not only the fluctuation of the exchange rate. Study their effect on the affiliate marketing market, react in time to which niches to transfer the main budget to. Are the borders opening up, is tourism taking off? So take offers of the appropriate type.
Choose your offers wisely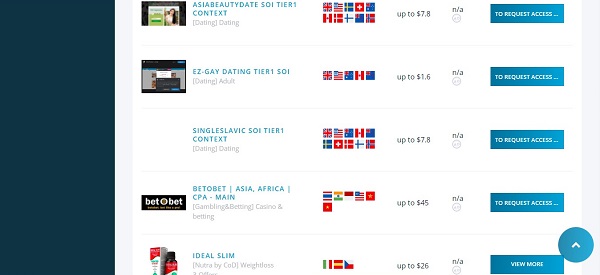 This marketing strategy focuses on sorting and thoughtful selection of offers. Often we just grab the best offer in our opinion. But we forget that you need to take into account not only the offer itself, but also how you work with it. After all, some are better at small dating offers on the GEO of the third world, while others are more successful at promoting large dating projects from central European countries.
Collect statistics on which offers gave the best exhaust, which drove the budget into the negative. And this will give you an understanding of which offers are really going well on the market, and which of them specifically do you know how to sell better.
Often, beginners are seriously mistaken about some facts about offers. They think that it is easier to work with TIER 1, because they pay more there. It is better to sell one lead for 100$ than a dozen for 10$, but from India. This is not always the case. Firstly, an expensive lead is an expensive test. Usually, a typical test takes 3-4 lead costs, that is, 300-400$ for offers with TIER 1. Secondly, each level of traffic has its own specifics. Third, it is likely that you will be able to merge a hundred leads for $10, but you will not find a couple for 100$.
Therefore, the choice of an offer should never be focused only on the level of remuneration. This should be a comprehensive measure, where your personal preferences play an important role.
To check, you can go through our top affiliate programs from different verticals, and see which of them would potentially be more convenient for you to work with.
Compete
This strategy of affiliate marketing is known to every professional. Competition is not something bad, but, on the contrary, an indicator of the profitability of a niche. Often a beginner simply leaves the vertical, retreats from the selected offer, does not work with a specific brand or GEO, because there is high competition.
And there is a layer of professionals who sit in a highly competitive field and raise excellent dividends without any problems. Yes, first of all, because their experience, knowledge and budget allows them to do this. But they would never have acquired either the first, or the second, or the third, if they had not tried to compete.
Therefore:
build up from your competitors. That is, create such selling points of your offer that others do not have. Even if the product is not unique at all, you can always find your own loophole. Better price, faster delivery, more honest seller and so on;
work through your landing pages and creatives. Make them selling, and not just ordinary advertising. Take the time to study the needs of the audience. Try to make them better than others, and not just make it so that there is;
think over the USP of the offer. This is a unique trading offer that will inform the client that he will win in the event of a transaction. And what he will not be able to find from others.
Create passive income channels
Passive income is the most desirable cherry of the cake, which usually attracts new players to affiliate marketing. Many people are quickly disappointed, realizing that it is not so easy to get to passive income.
In reality, almost every professional with a couple of years of experience has his own channels of passive income. A strategy of this type in traffic arbitration does not imply that the affiliate is completely abstracted from the work. No, he continues to promote other active AC. But the presence of passive channels will significantly increase the total earnings.
How are they acquired:
Passive RC. Let's call them that. These are long-term advertising campaigns that have been functioning for years without any improvements. Often this is a product or an e-com. Yes, the income from them is usually small, because these are products with moderate relevance. But a couple of such companies can passively bring up to 300-400$ per month (on average, of course, the exact figures depend on many factors);
RevShare. A special type of payment for an offer, when the advertiser deducts a certain percentage of its own profit from each lead. In the case of this payment method, it is important to work out each lead as much as possible. So that he does not just make the first deposit, but becomes a permanent member of the system. Then your passive income will also increase;
A regular referral program. All advertising networks, and many offers have regular referral links. Why not use them if you are still draining traffic into the project. Especially delicious referral programs in gambling. Some gray offices offer up to 30-40%.
To better understand this strategy, you can read this article.
Create your portfolio of favorite sources
The strategy of your own set of sources is one of the most convenient methods if you work with many verticals. Just as PAMM investors create their portfolio of trusted traders, so the arbitrageur slowly forms his portfolio of sources. Some advertising networks, communities in social networks, large sites, response services, and so on. Moreover, it is desirable not only to form a list, but also to evaluate the effectiveness of each participant in the list in relation to a particular vertical, budget, GEO.
Then, when you receive, say, an offer for sweepstakes for specific TIER 2 countries, you just look at your portfolio. And it is written in black and white, such advertising networks, and communities in FB and these two influencers in Instagram are the best fit. Saving both time and budget for test launches of the AC. You can find new sources of traffic for yourself in our review.
Use the tools
And it's not just about banal trackers and monitoring programs. The functionality of many advertising networks now includes dynamic bids, Smart-s, and AI, which itself redirects traffic flows between creatives, landings and offers. What can we say about a lot of orders with a personal user setting of the event.
And there are a lot of third – party services that allow you to analyze profitability, download images for creatives, create templates for video ads, switch budgets between AC with one click. Yes, a significant part of them are paid. But their effectiveness is usually very high, and the price is not the most biting. Remember that the most valuable resource of an affiliate is time. And if the tools allow you to save it, they are definitely needed.
Conclusion
As you can see, there are a huge variety of affiliate marketing strategies. Both of a general nature and individual ones. There are also deeper tactics in specific verticals, for specific budgets and styles of arbitration. But digging into all this diversity, the main thing is not to forget about the main goal. And it does not consist in finding the best traffic arbitration strategy, but in creating your own, which will be the best specifically for you.